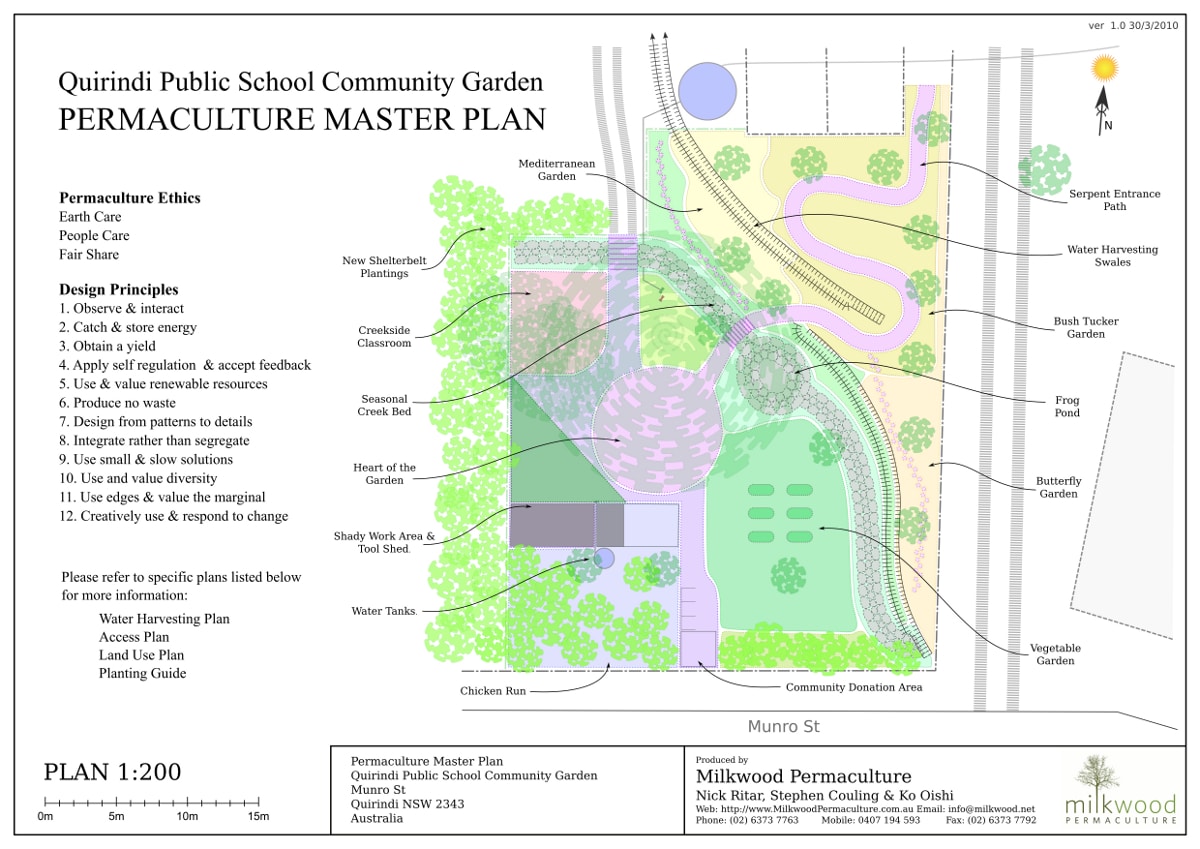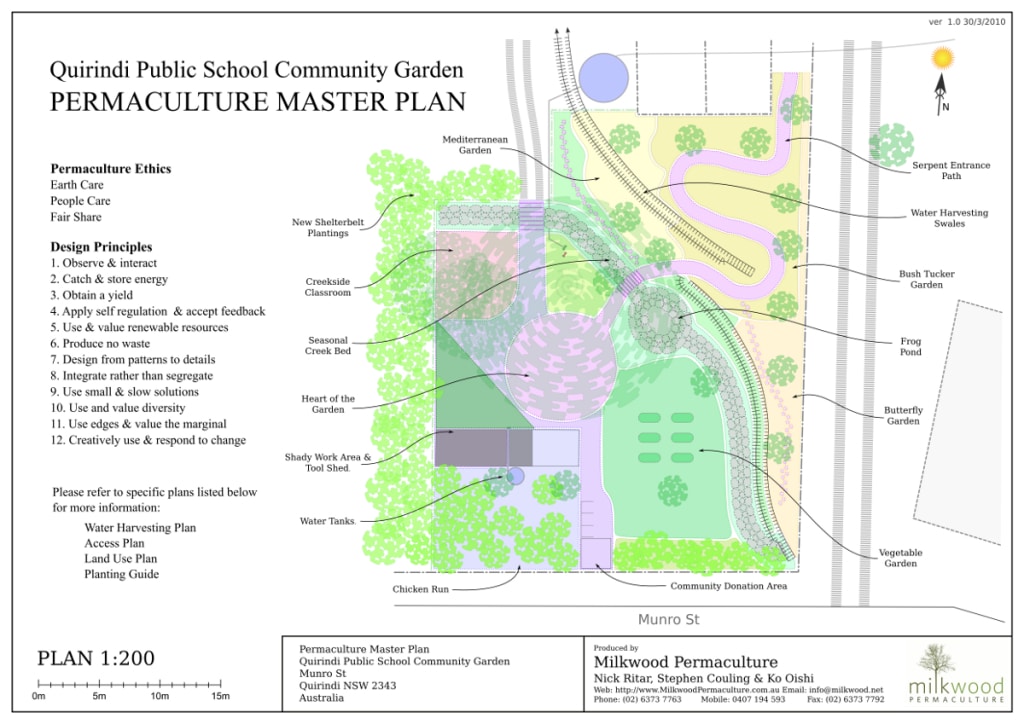 Here's a design we did a while back for Quirindi Public School Community Garden. Quirindi Public School is the centre of a diverse farming community in a small town in Central West NSW. Their climate is temperate and not dissimilar to Milkwood – heavy frosts in Winter, quite hot in Summer, and rainfall once predictable and now erratic. Quirindi, like much for the Central West, has also been in and out of drought for the past 7 years.
Late last year Quirindi Public School invited Nick along to do a consultancy and design a permaculture community garden and outdoor classroom. Nick took along Milkwood Permaculture interns Stephen Couling and Ko Oishii, this is what they collectively came up with – a design incorporating current and future use, active learning areas, butterfly garden, vegetable beds, rainwater harvesting, community composting and multiple opportunities for a growing community involvement.
We look forward to seeing Quirindi Public School's garden grow, blossom and fruit with many good things.