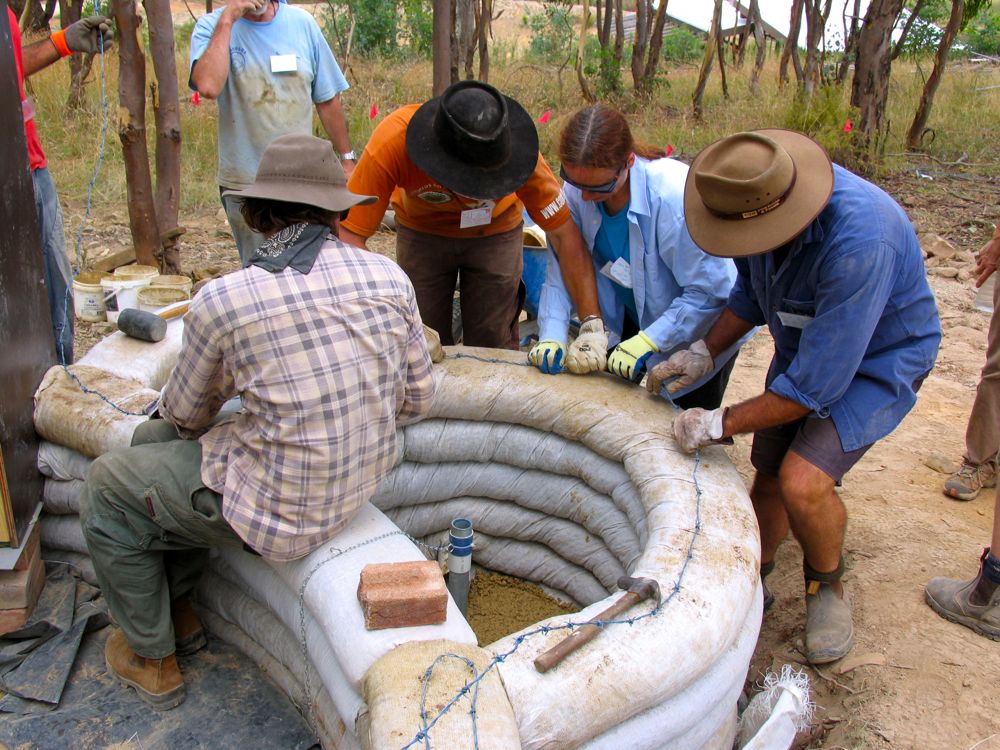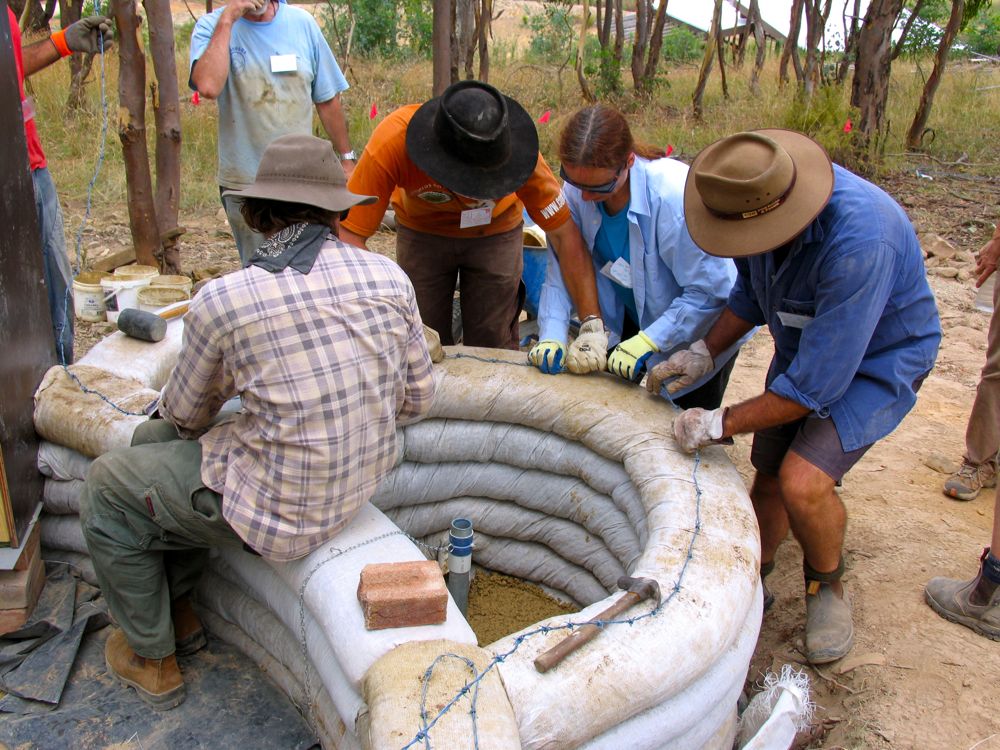 This Sunday Nick is leading a free earthbag bench building workshop as part of National Permaculture Day in Sydney. Do you want to come along?
Earthbag is a really excellent, low-impact building technique used for building strong, solid structures; be they benches, garden beds, or homes. We've cut our teeth on an Earthbag dome at Milkwood Farm, and now we're ready to pass on the knowledge. So we're starting this weekend.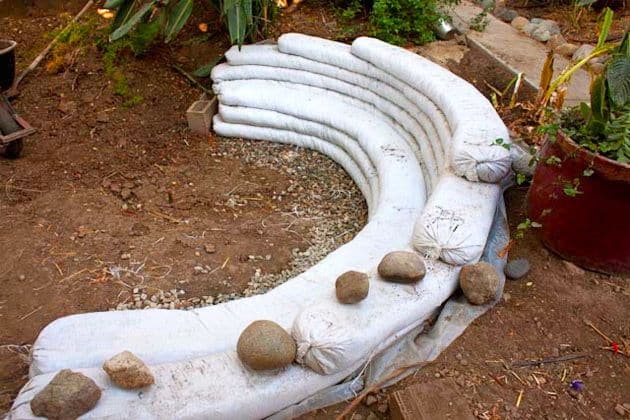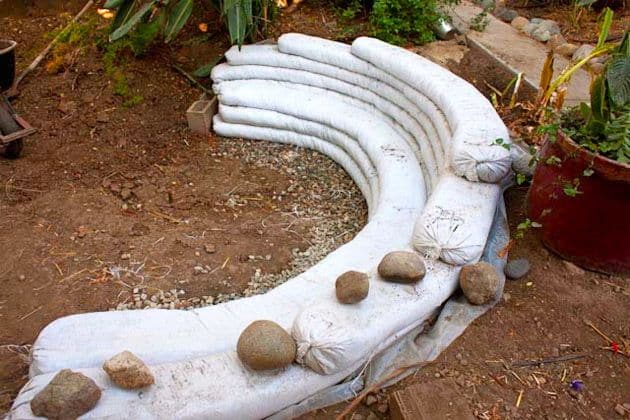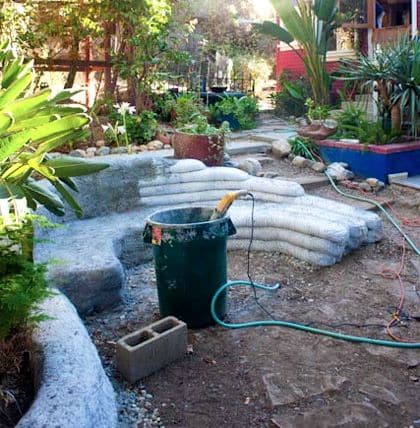 In short, earthbag construction involves filling long bags with earth (with or without a small amount of cement added, depending on the job), then pounding them flat, laying wire ontop of them, and then repeating the process.
In a short time you build up a very strong structure with impressive tensile strength, which can even be load bearing. Earthbag is used around the world as a low-impact technique for building very strong structures using the materials available on-site. You can read more about earthbag construction via the links at the end of this post.

You can register for the Sunday workshop here. We'll be going at it from 10am till 4pm, with 10 minute talks on the hour to explain the how and why. You can book in to attend an hour's slot, and then keep at it if you're into it (assuming we're not overloaded with interest).
Due to the urban nature of the small backyard we're working in, active participants are limited to 6 at any one time. Please book in with Monique if you're interested. It will be a day of dirt, whacking, and fun! Ultimately resulting in a long snaky earthbag bench. We hope.
Other incredibly excellent events for National (actually it's just gone international this year) Permaculture Day are here. Check out what's near you.
And some earthbag building resources: