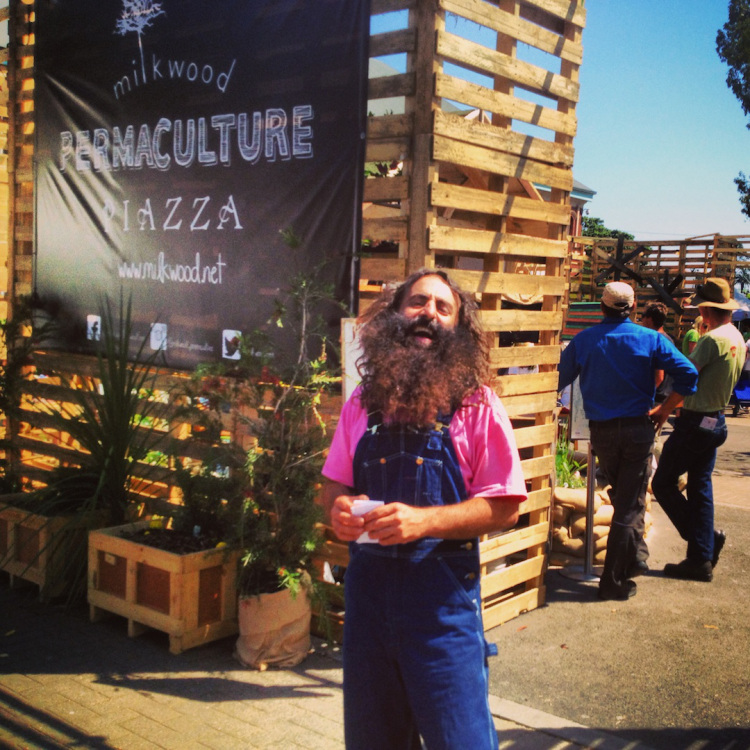 A pop-up green space made of recycled pallets and packed with vertical gardens, shiitake logs, beehives, chickens and plenty of love….
This was our weekend at the Permaculture Piazza at Gardening Australia Live in Sydney.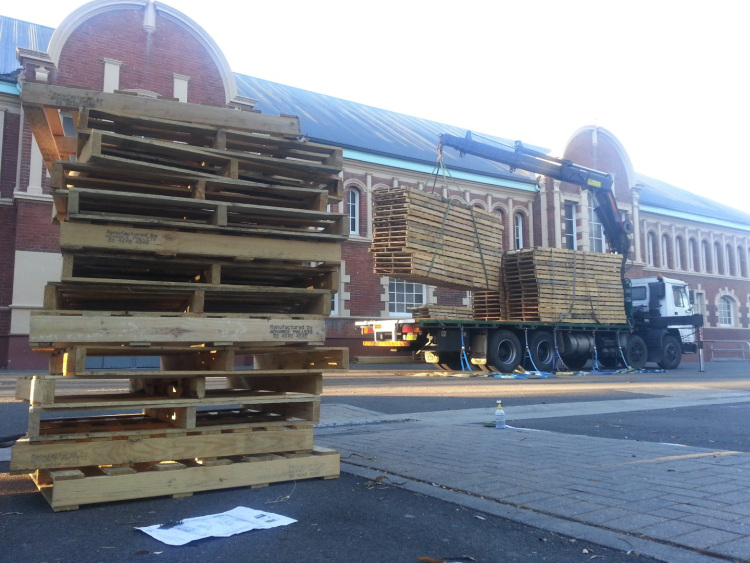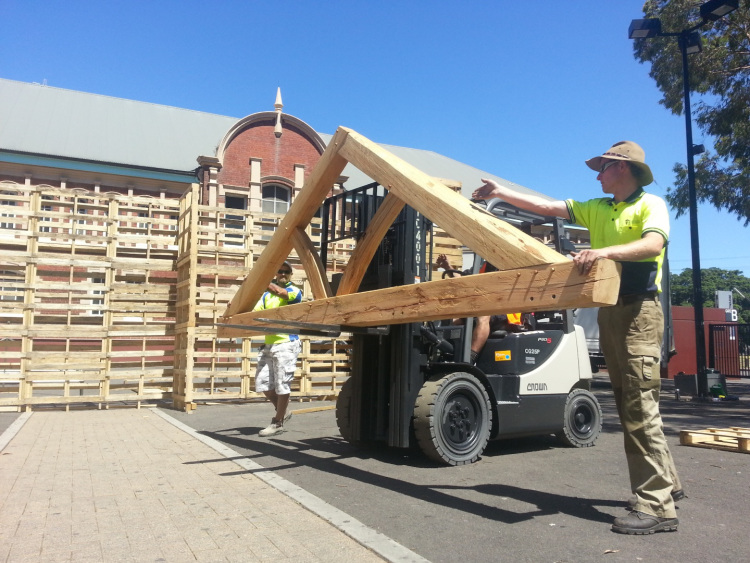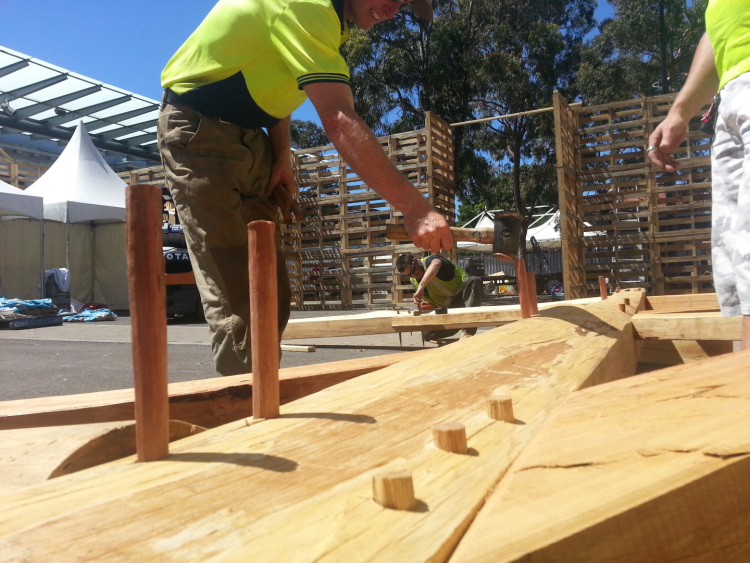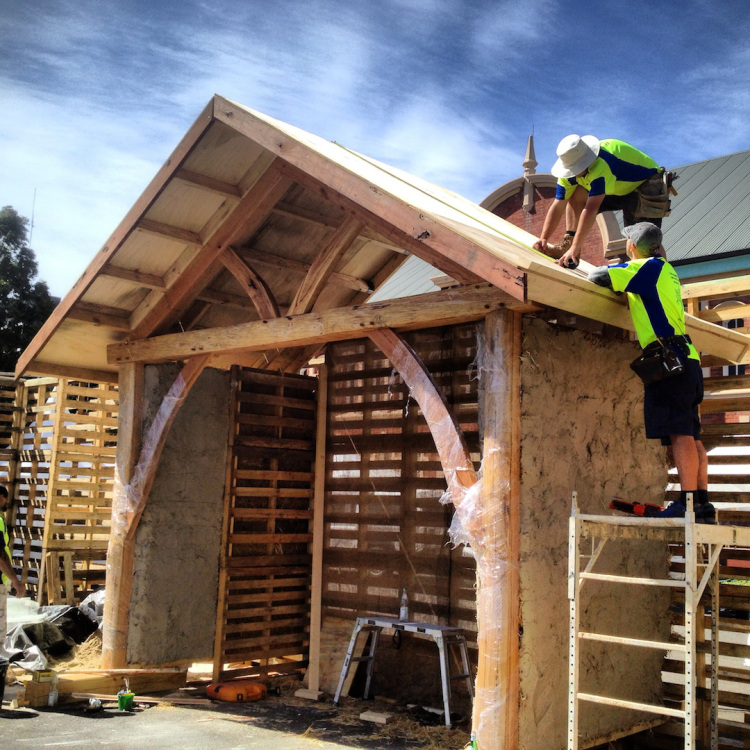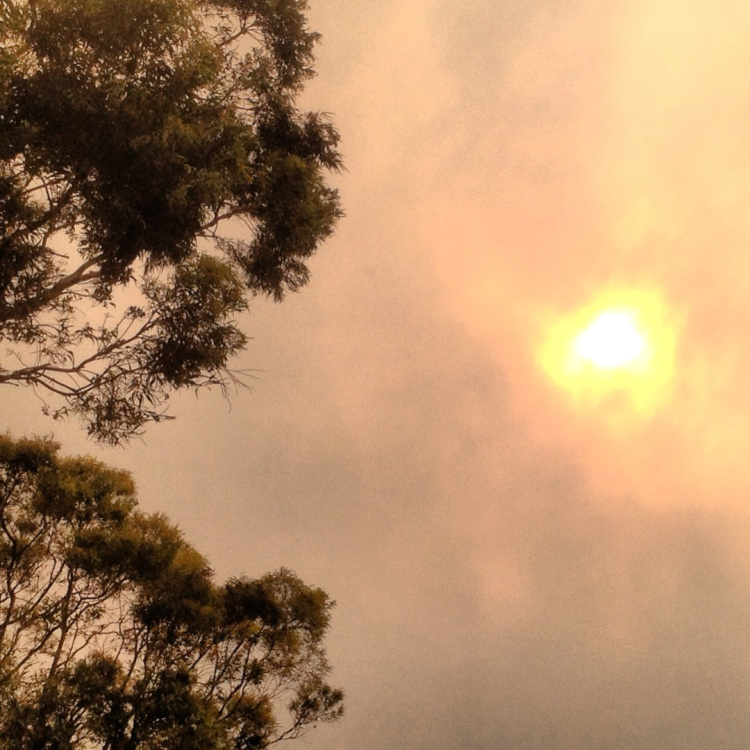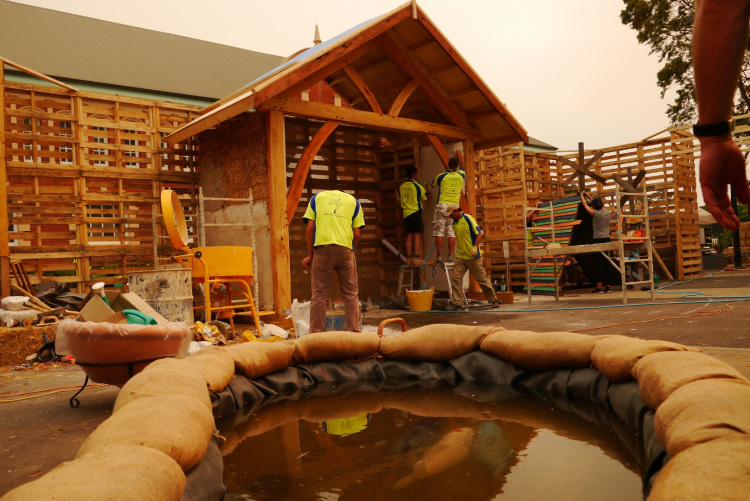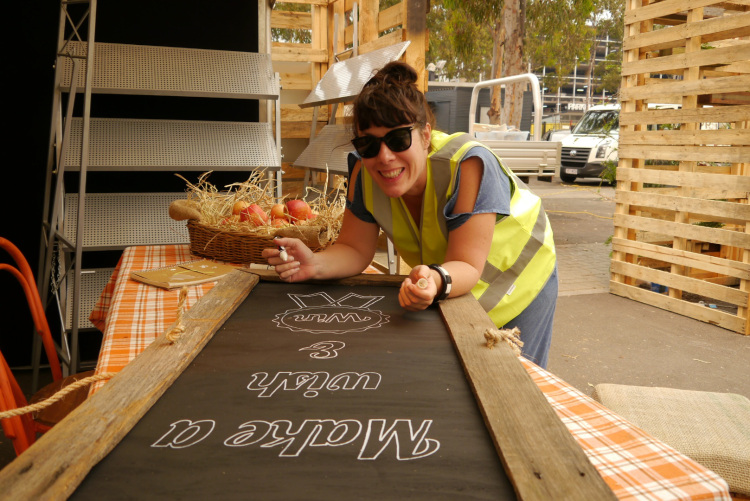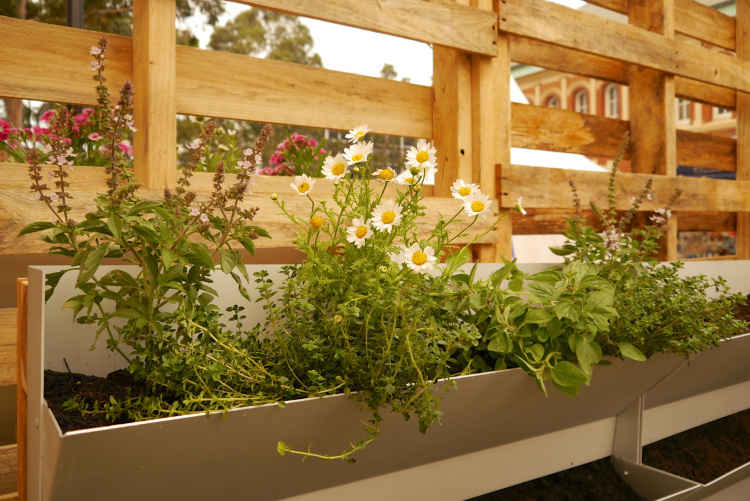 We set up under an dragon sun and air full of bushfire smoke, coming from fires to the west of Sydney – an event that usually occurs in late Summer (if at all), not in Spring.
It lent an eerie light to everything, and reminded us why we do what we do – encourage people to grow, make and bake their own, to create resilient communities and decrease our collective impact on our planet, and its climate.

The next day dawned bright, and the pallet piazza was ready!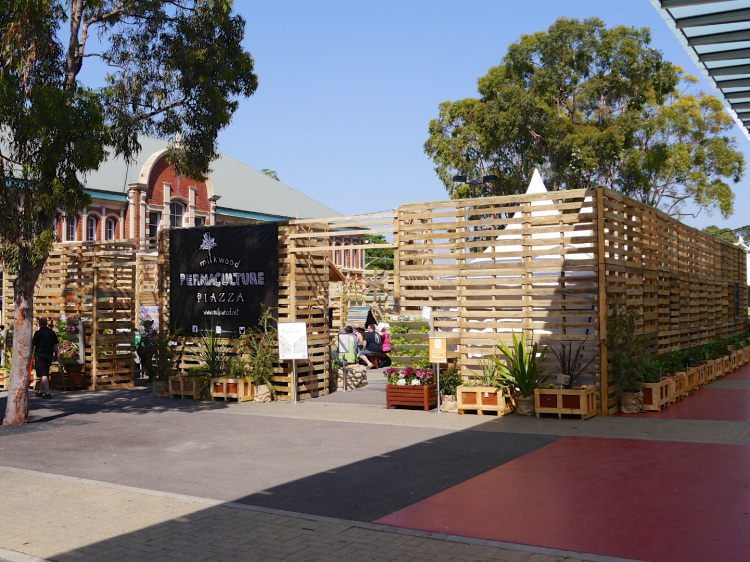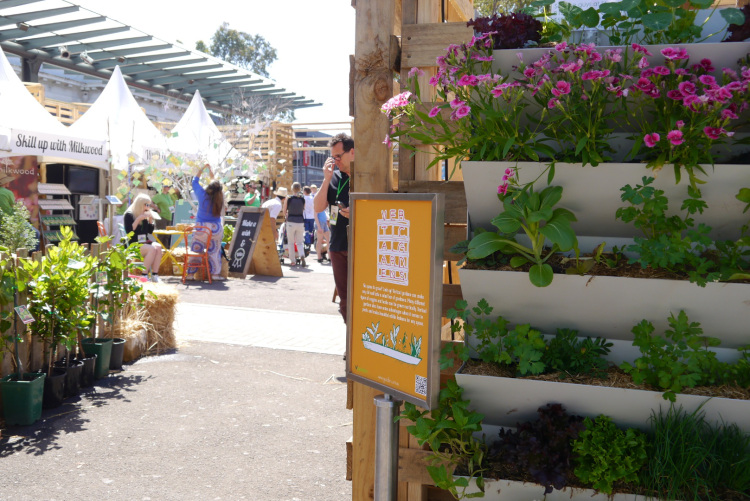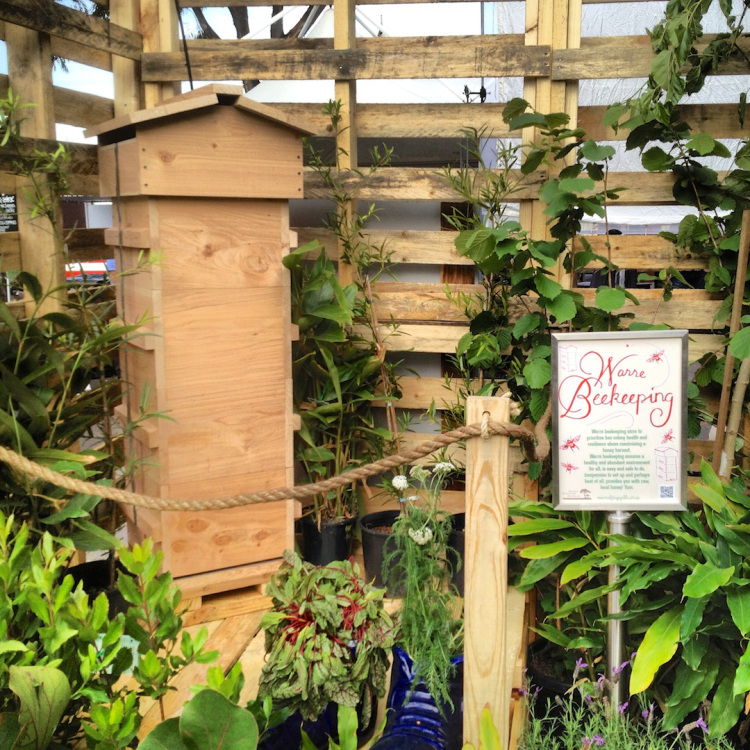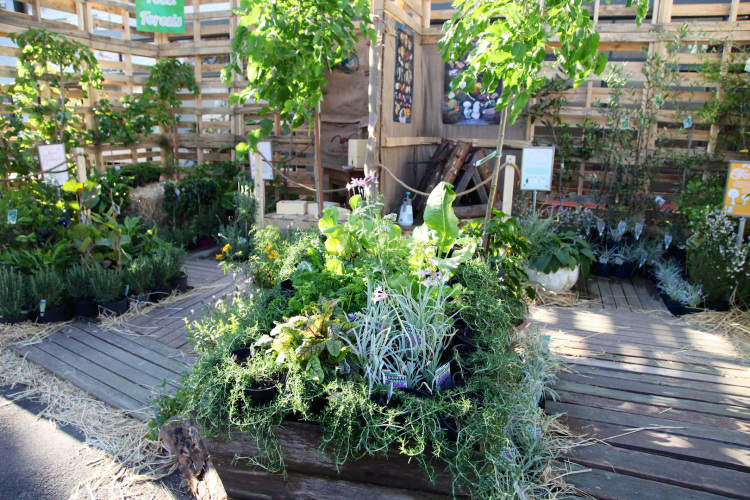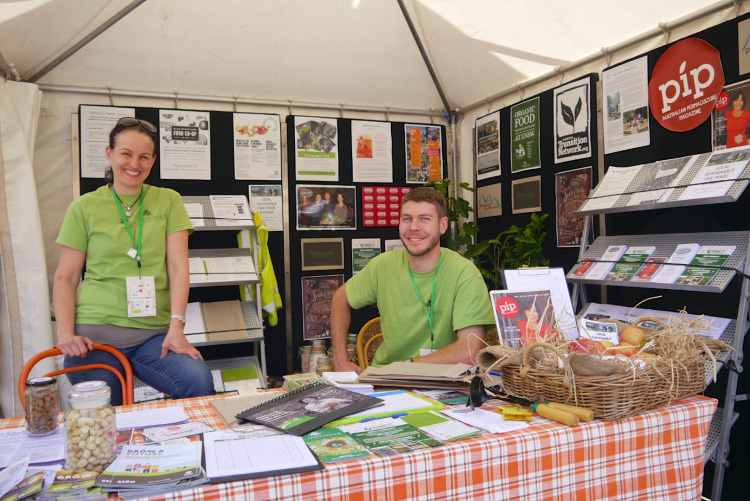 The community corner was a space that folks could sign up to get involved in their local permaculture or transition group, food co-op or a billion other excellent community initiatives…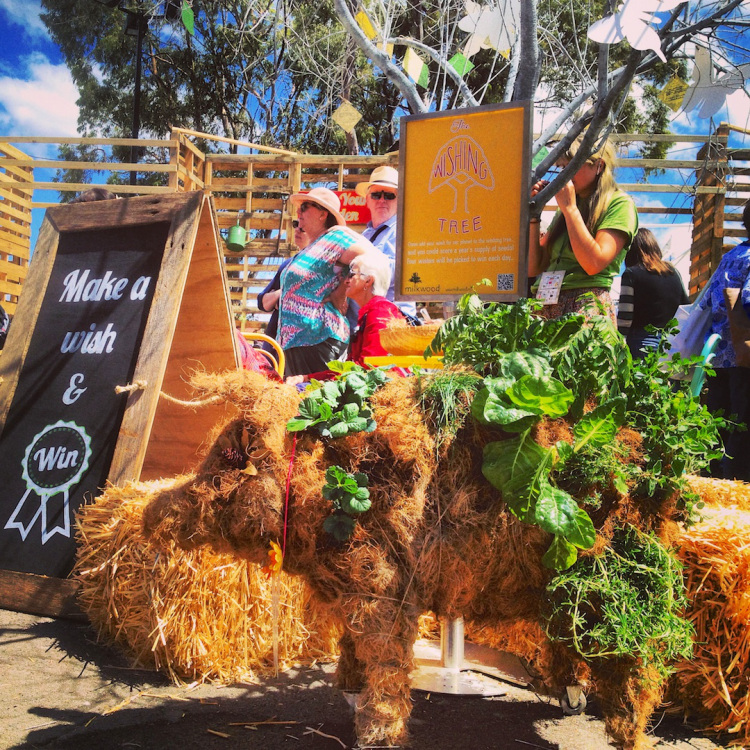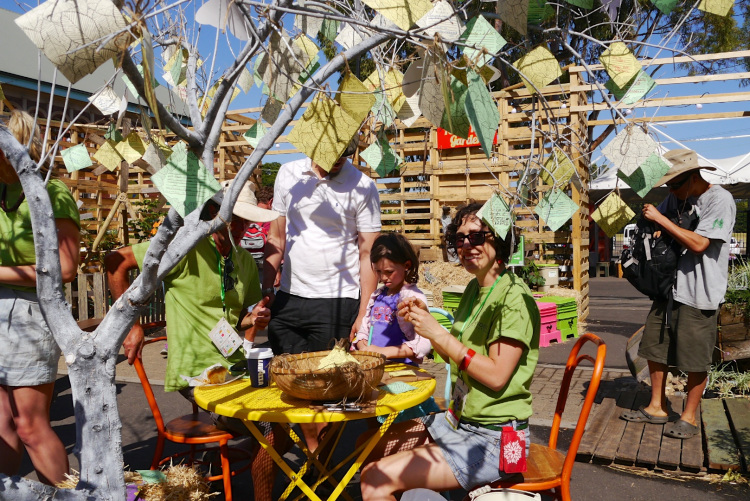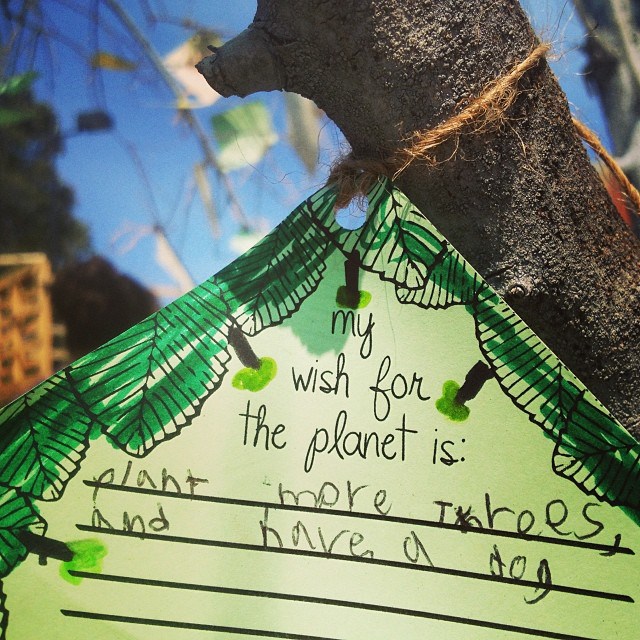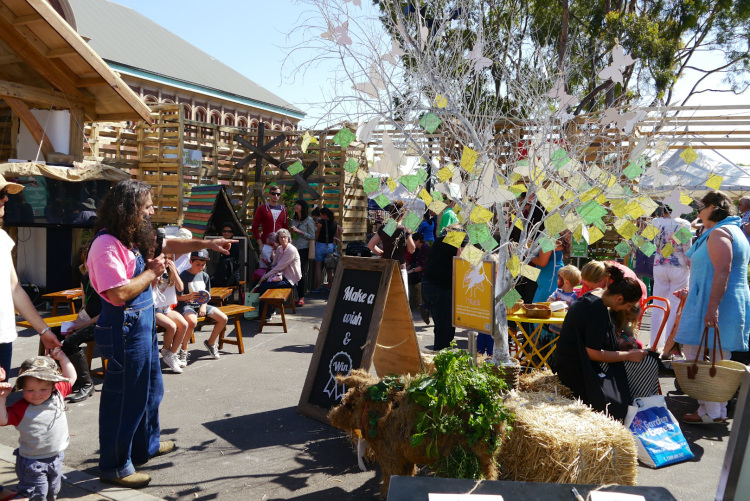 Each day Costa chose 4 wishes from the wishing tree at the centre of the piazza to win a years supply of seeds…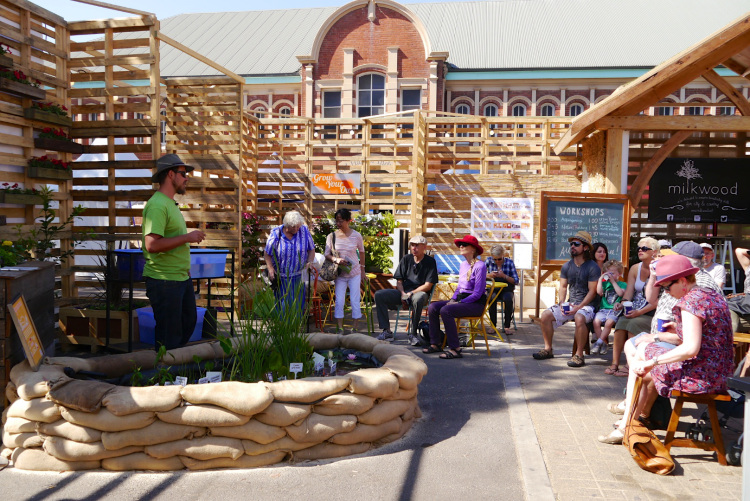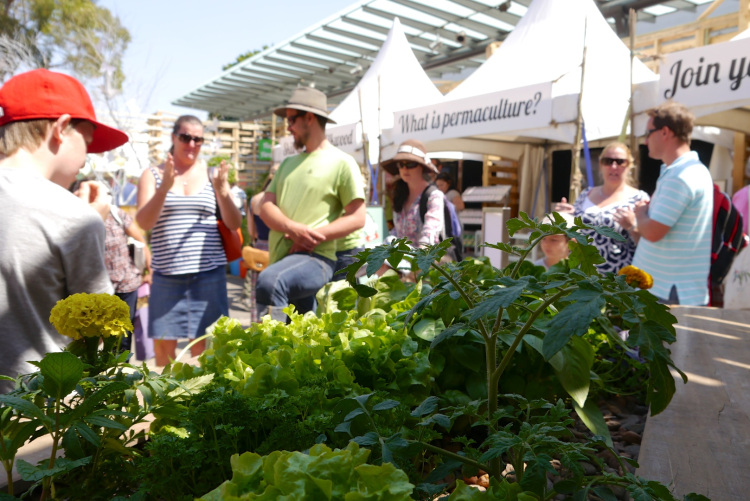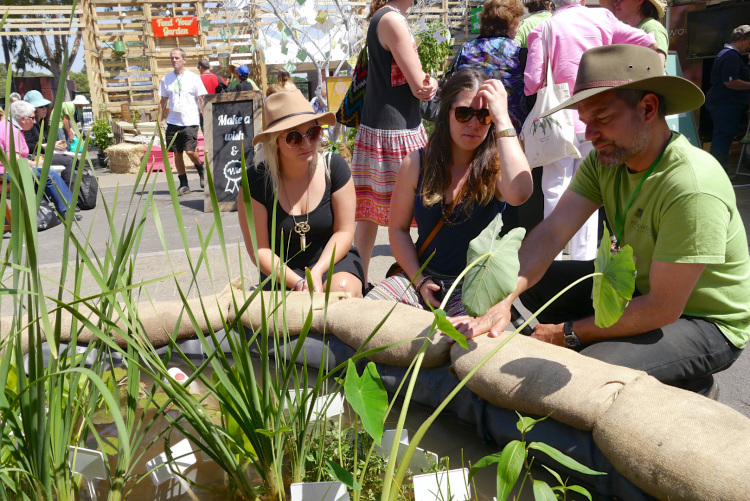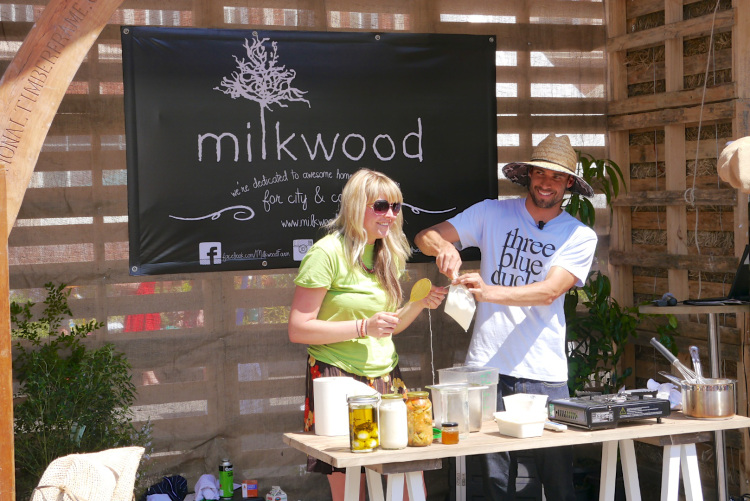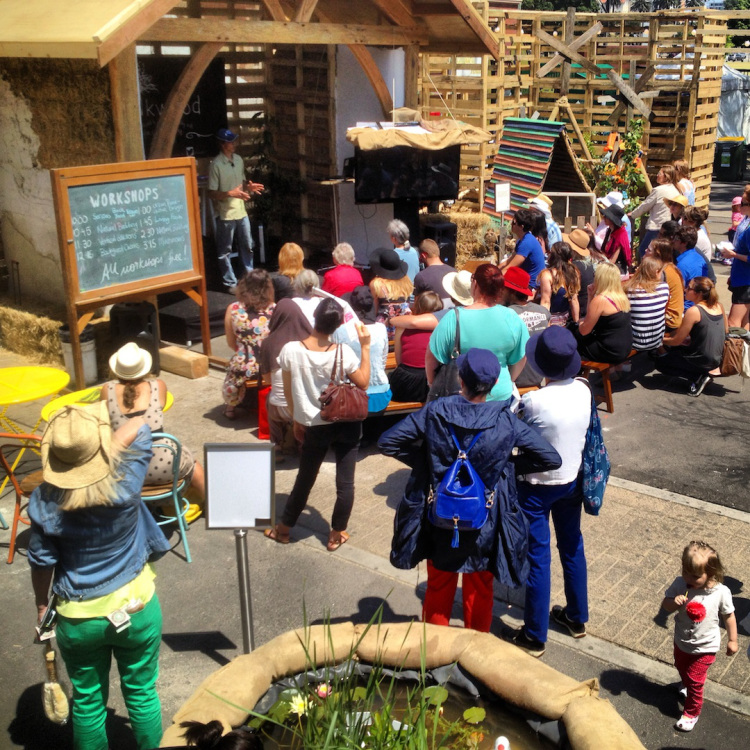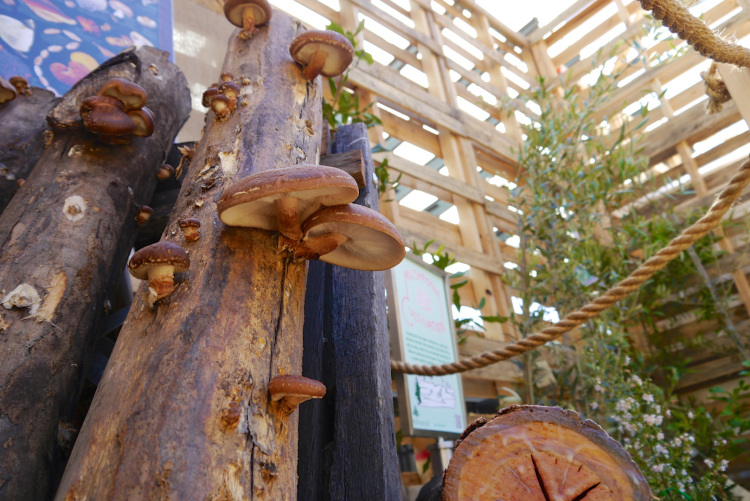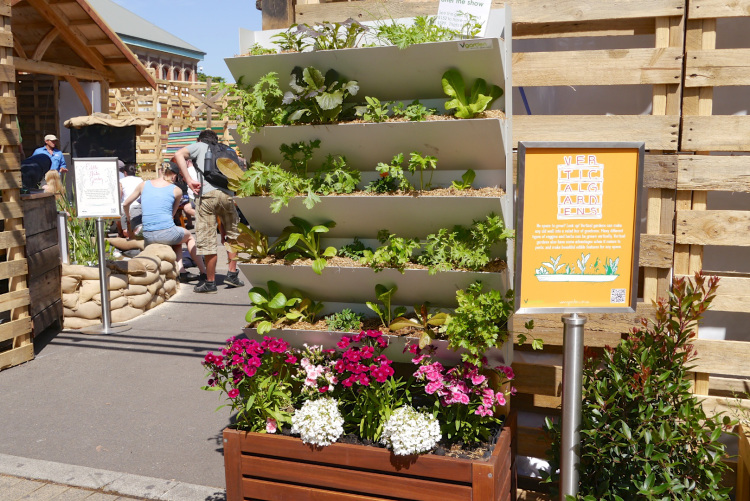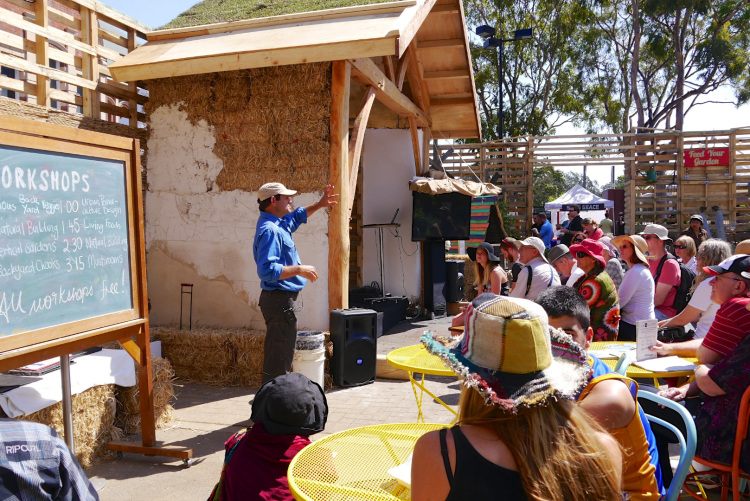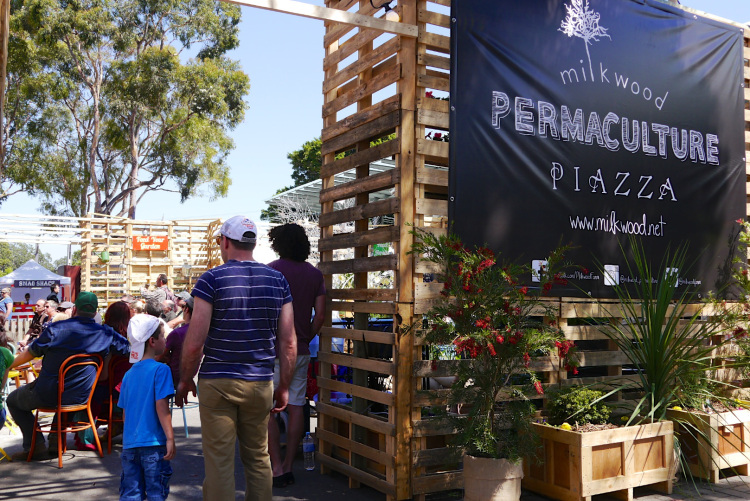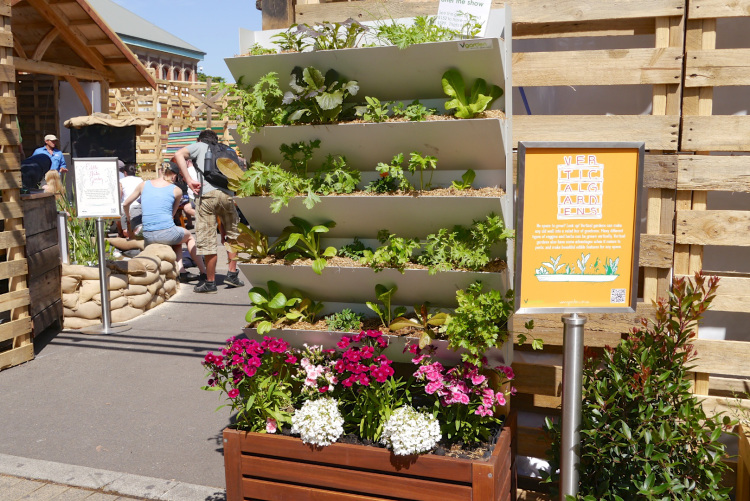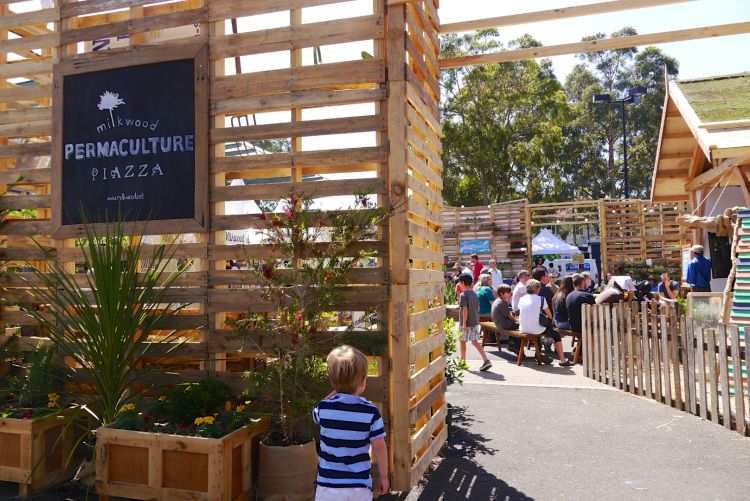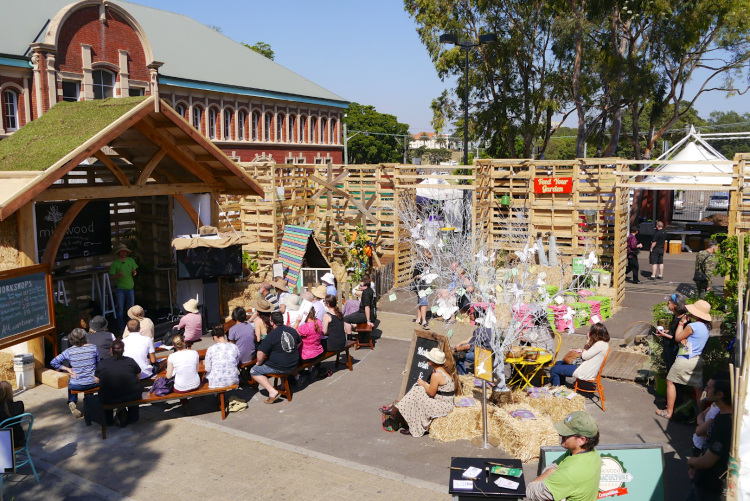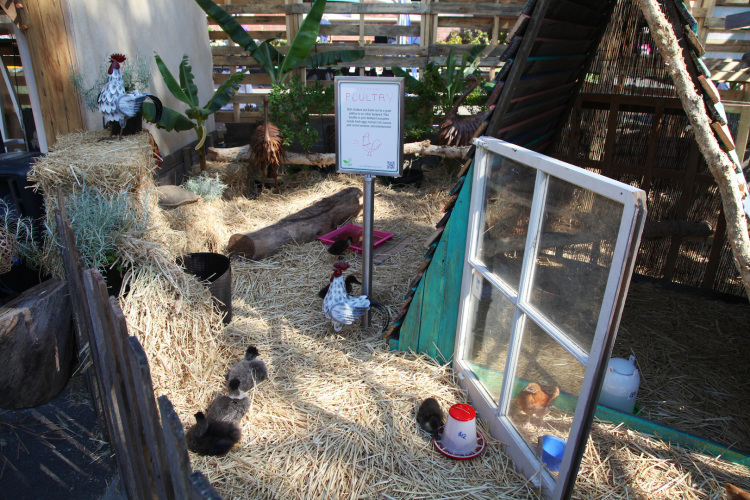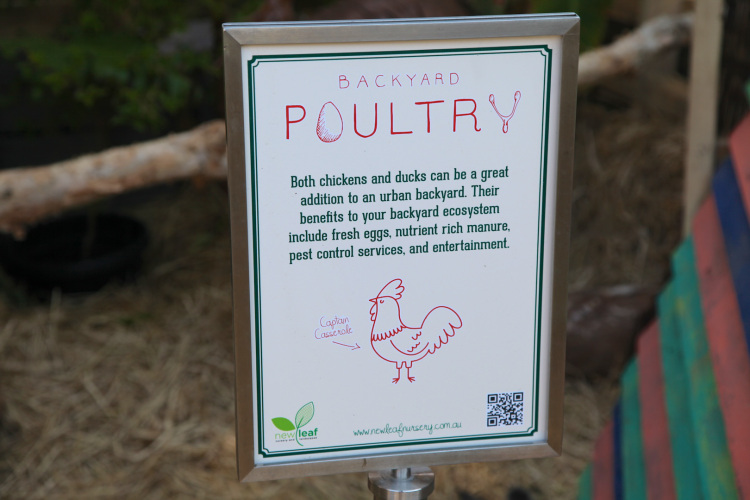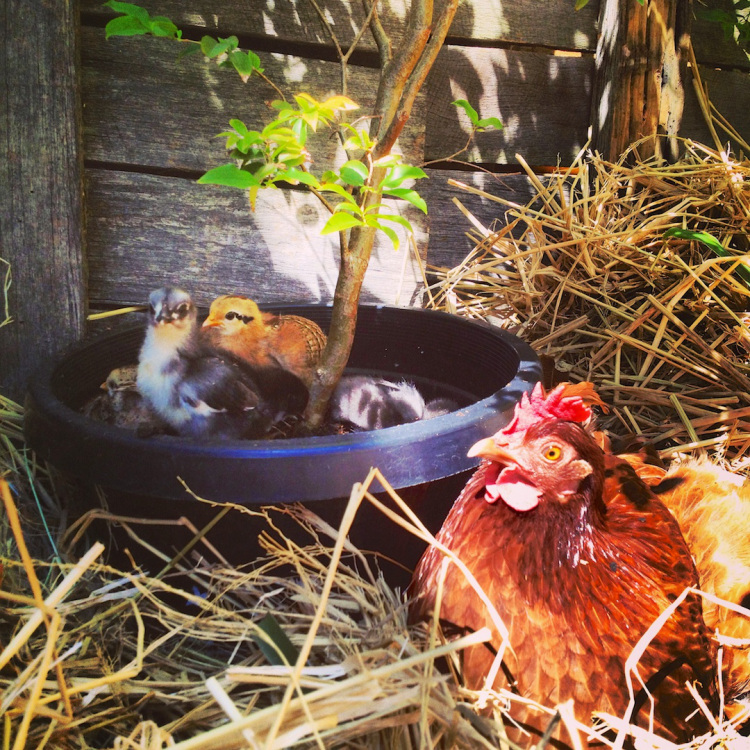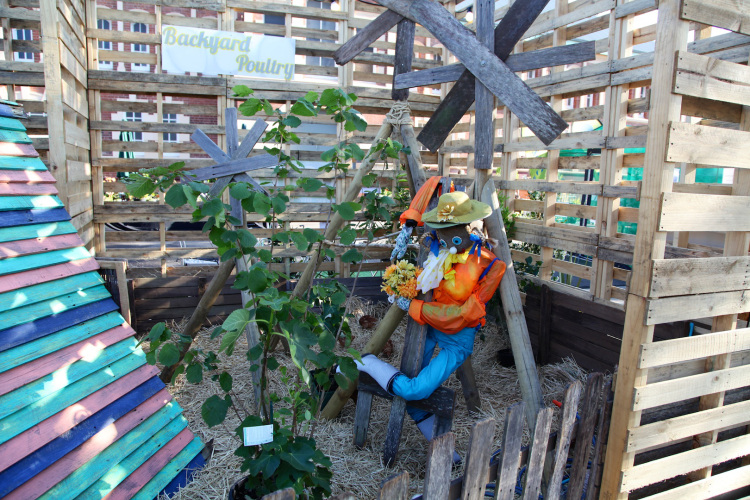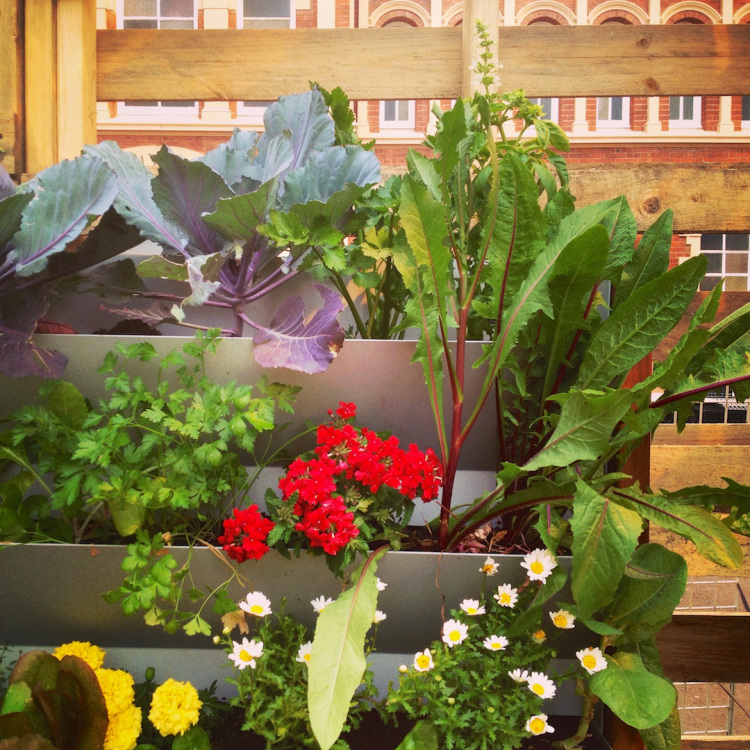 It was an incredible three days of workshops, gardening tips, sporulating shiitake logs, meeting new people, animated discussions about everything from aquaponics to strawbale building, and the odd chasing of an escapee chicken.
We'd like to extent a humungous THANK YOU to everyone who gave their time, effort and skills to make this project happen…
To Toro for the opportunity to do the whole darn thing, to Sam and Simone of Viva Living Homes for the workshops and strawbale action, Traditional Timber Frames for the beautiful handcrafted timberwork, Cana Communities for building the piazza, Steve Batley for the workshops and Vgardens…
Daniel from New Leaf Nursery for the chickens, the workshops and all things green and growing, Justine from City food gardens and Gordon from Permablitz Sydney for the community corner support, Kate from Real Food and Madeline from Secret Flower Business…
Water Garden Paradise for the plants that made our Aquaponics pond even funkier, Grant from Urban Growers for the workshop, Jimmy from Meanwhile Outside and Andy from Farmrun for the printed beauty, Zag and Emma from Green Up Top for being such great doers…
Green Harvest Seeds for the year's supplies of seeds for lucky wisherers, Gil from Florilegium Botannical Bookstore for the permaculture library, Tim Malfroy for showing up for his workshop despite being in the midst of heartbreaking apiary burnout (literally) and Costa for granting wishes and making smiles bloom wherever he went…
And double hooray to our kick-ass crew of Milkwooders: Gigi, Floyd, Michael, Danni, Trev, Stephen, Heather and Filipe. And to Nick, for dreaming the whole thing up, and making it happen.