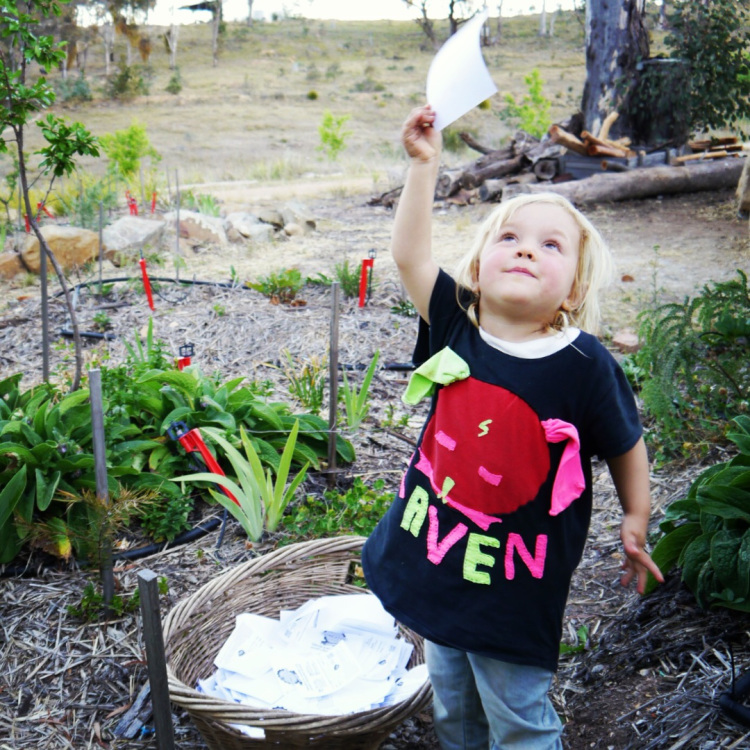 As part of the shenanigans that went on at the Permaculture Piazza a few weeks back, we ran a big and fabulous competition!
And now it's time to announce the winners…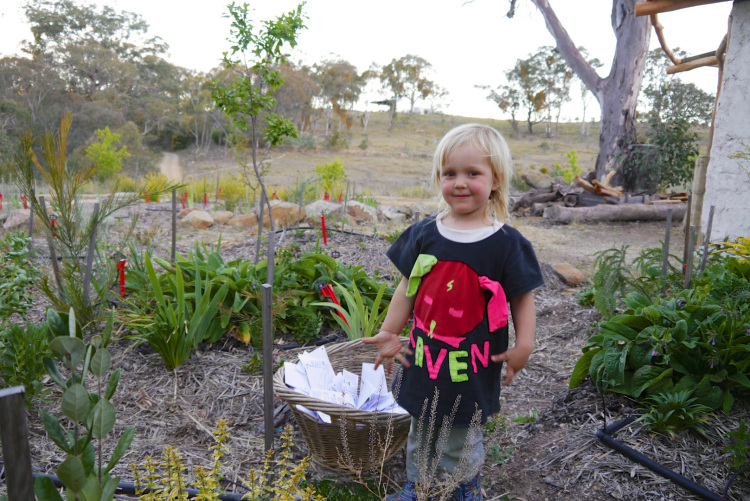 We drew this prize last week at the farm,with a special guest drawer. Raven was at the farm hanging out with her dad while her mum attended our Spring Permaculture Design Course.
We couldn't think of a better way to draw the winners. Go Raven!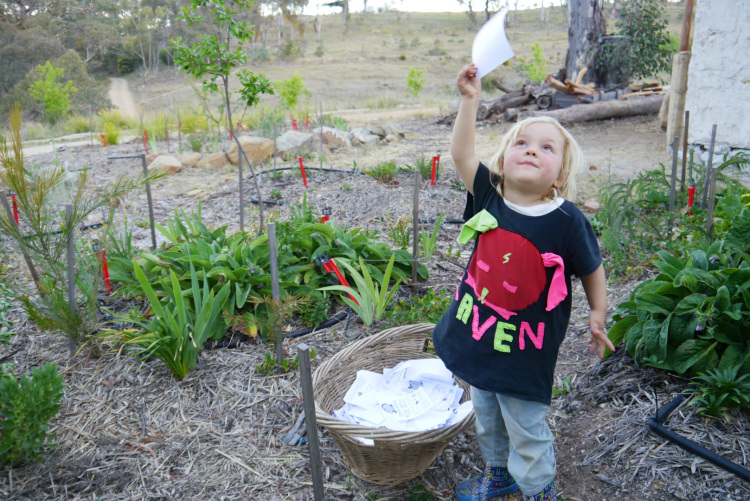 First Prize of a $1500 voucher for redeeming at Milkwood courses was: Kathleen Beckenham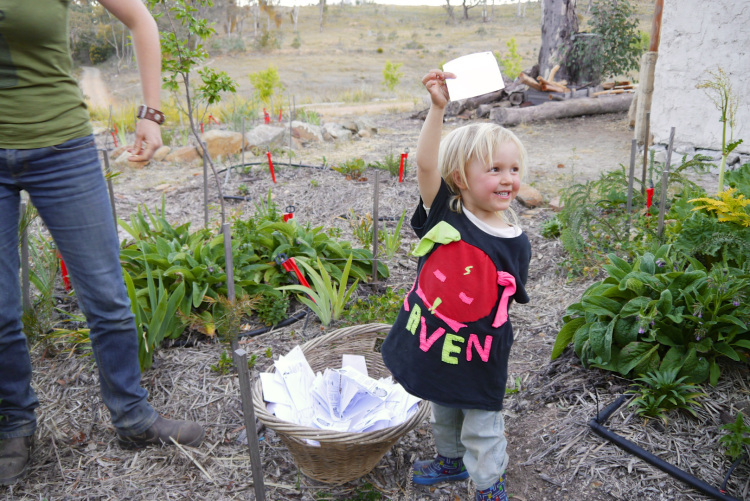 Second Prize of a $500 permaculture library book pack from the fabulous Florilegium Botannical Bookstore was: Paul Bailey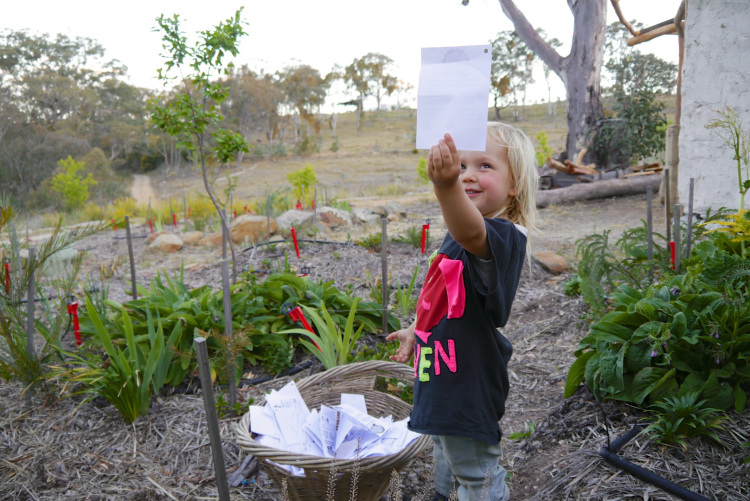 And Third Prize of a Vertical Garden from Steve at Vgarden was: Debra Wholohan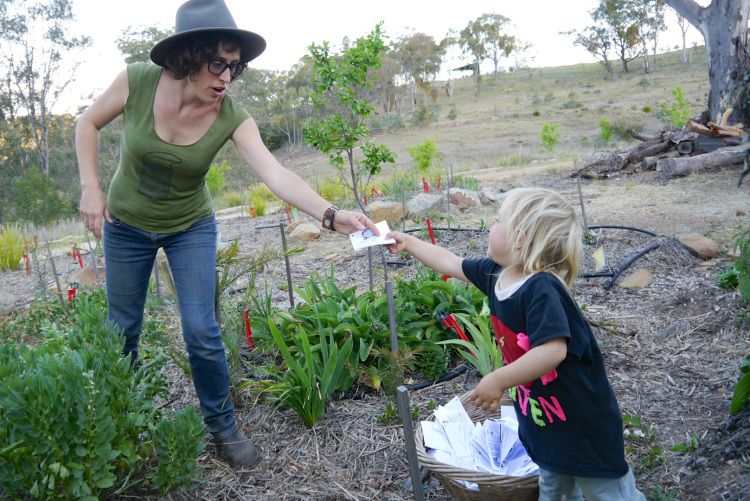 The winners have been contacted by email and we're looking forward to getting their prizes to them.
Thanks to everyone who entered the competition, and to everyone who joined us at the fun of the Permaculture Piazza!