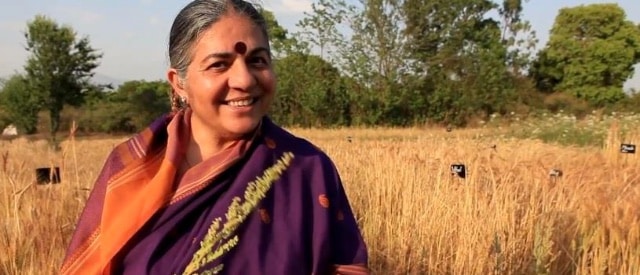 Recently, Dr Vandana Shiva spoke in Sydney to a packed auditorium. She spoke of the essence of life, and of war, and of ensuring the future of humanity through the freedom of the seed.
Her words touched many of us deeply.
Dr Shiva then went on to hold working groups with seed activists and permaculturalists, as well as Sydney chefs and bakers, about how we as a community might act, to ensure this future of ours.
The fabulous crew at Digital Storytellers filmed it all, thankfully, and here are some of the pieces of that weekend. It's inspiring stuff. We encourage you to make a pot of something, pull up a chair, and spend some time with these videos.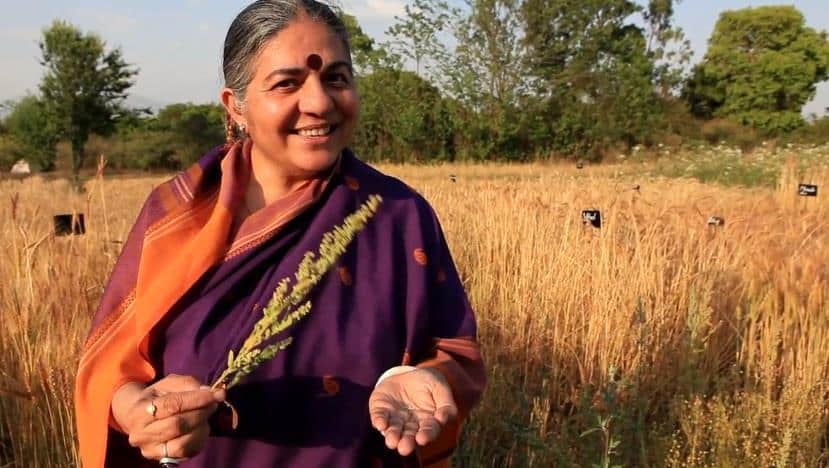 "We are in a situation where we are, with every plate, making a choice.
About whether we are going to push the planet to dead soils, dead rivers, desertification, extinction of species, totally unstable climate. And people.
Because we are usually not conscious that the planet is always on our plate.
For me seed freedom is the freedom for each seed species, each variety, to evolve into the future.
And therefore we will not obey any law that comes in the way of this higher duty."
Agriculture means the culture of the land – any activity that destroys the land, the biodiversity of the soil, the water, create greenhouse gas emissions – kills our bees and our butterflies and our pollinators – is no longer agriculture – it is war.
We need to reclaim agriculture – and through agriculture, we will reclaim the future of humanity."
– Dr Vandana Shiva, Sydney, February 2015
"I came away from it that i was actually part of a global network of people that wanted to see the world change and see access to food improve, and see corporate control removed, and see political transparency opened up"
– Chef Jared Ingersol after Dr Vandana Shiva's workshop Sydney, February 2015
"A lot of people say 'oh this is just lost this is just preaching to the choir…
But the fact is, the choir is the most viable seed of this movement.
So the point is to actually do something – to participate.
So – get in your kitchen, find your food, find your farmer, and do something yourself.
Those are three things that everybody can do that will put you into participation of the healing movement, rather than a participant int he continuation of the degradation of where we are."
– Joel Salatin at Dr Vandana Shiva's talk, Sydney, February 2015
More about Dr Vandana Shiva
Books by Dr Vandana Shiva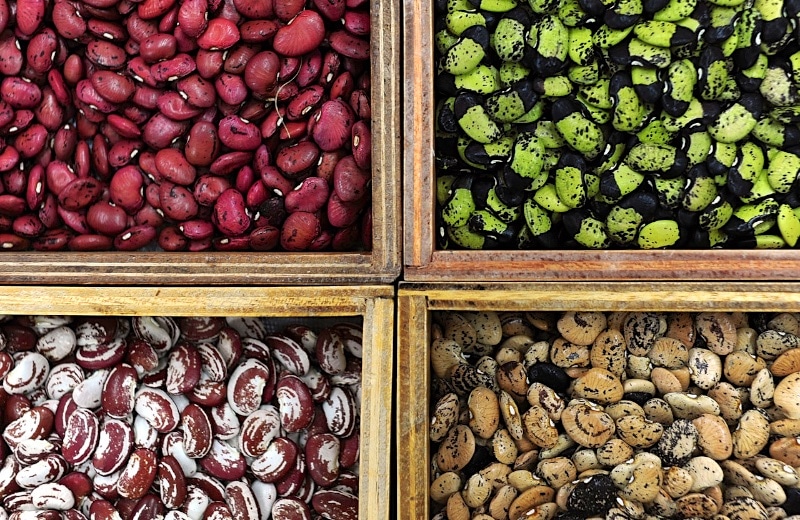 A big thank you to Dr Shiva, and also GM Free Australia, Catriona Macmillan and all the crew that made this Sydney trip possible, as well as all the folks who came along to listen, think and learn.
I was lucky enough to interview Dr Shiva before her evening talk, and we look forward to sharing some on her thoughts about community activism, seed banks and small-scale farming both here and also in an upcoming issue of Organic Gardener Magazine.
More of our posts and how-tos about seed saving are here…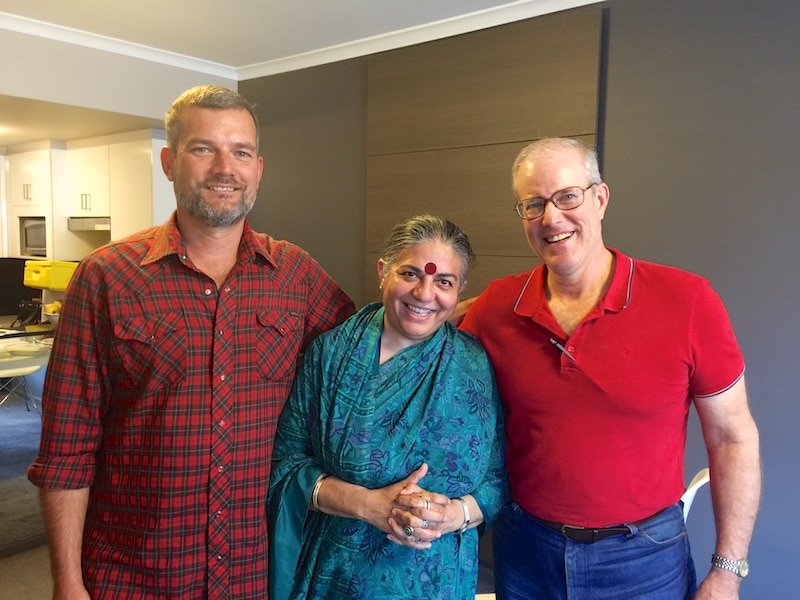 Nick Ritar, Dr Vandana Shiva & Joel Salatin. Not a bad crew for an afternoon pre-gig conversation (we were mega-stoked)
Image of seeds in hand via Seed Freedom, bean seeds image via Wikimedia/Neil Palmer (CIAT)