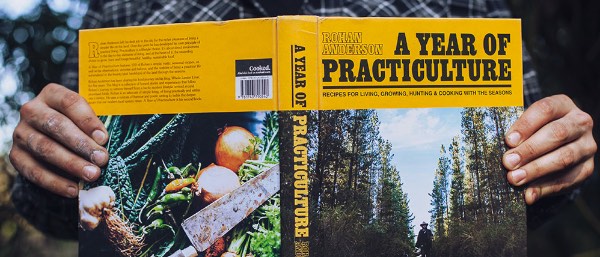 Darn fine book, this one. A temperate seasonal cooking book with an edge of grit and grime, or maybe that's just the soil on the garden-fresh vegetables.
Rohan Anderson is Mr Whole Larder Love, as many of you will know. He lives in country Victoria with his family, and grows, hunts and forages as much of his own food as he can.
A Year of Practiculture is his second book after Whole Larder Love, and we'll be holding a Sydney book launch for both Ro and his book on August 13th.
You should come and listen and eat soup and learn new things with us + Ro that night. We promise new friends, and beer as well. More details are here.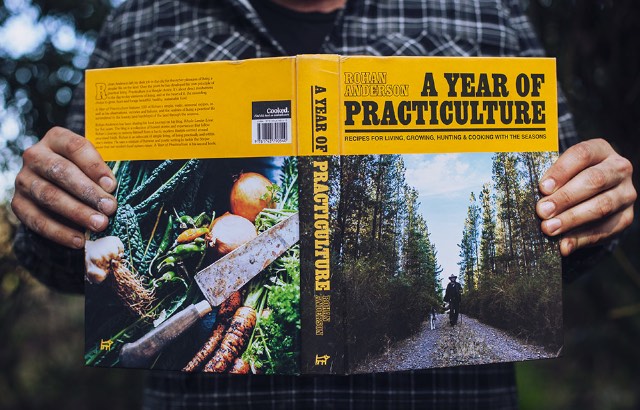 In the meantime, here's what Ro had to say about his latest book….
What prompted you to write this book?
"More than anything I wanted to show what the reality was in living a lifestyle like this. It's not always roaming the green hills of the country and sitting by a warm campfire (although there is some element of that) more so there is a bit of work, fun and real food.
And real food is the fun bit. The process of growing it, or hunting or fishing, they're all activities that get you out with nature, and there's an element of fun or joy in that.
When I was living a very unhealthy regular western diet and lifestyle it was reading books like The Unprejudiced Palate by Angelo Pellegrini where I discovered a love for being involved in the process of growing your own food and also the simplicity and joy of the cooking part of it.
So for me putting my lifestyle and stories in a book might provide some inspiration for other people looking for an alternative to the regular blandness of unhealthy processed foods.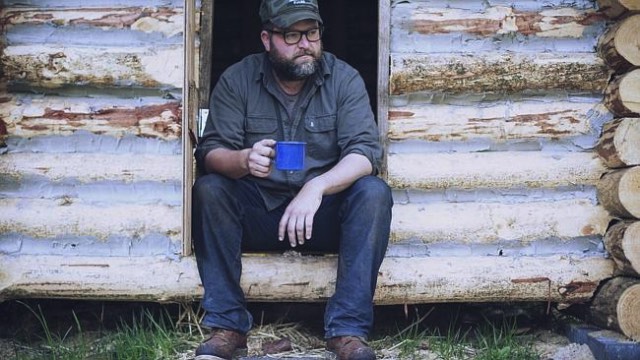 Do you think this way of eating + living is only accessible to those folks with enough land of their own to make it happen?
Ha Ha no! The above book that inspired me was about backyard gardening, and inspired me to dig up my urban 9m x 9m city backyard and turn it into a food bowl.
In anywise, you can eat really good organic food in pretty well much any western city these days, really there is no excuse.
And the poorer a person is, the more sense it makes to grow your own food, it's a bit of a misconception (excuse) to say that income determines whether you can eat healthy or not.
Peasants with minimal incomes have been living this lifestyle all over the world for thousands of years, so it's totally doable. But the lure of cheap processed foods is strong in western culture and often wins over a bit of hard yakka and forward planing.
You also don't have to move to the country, although I can see the attraction, it's awesome and I wouldn't change a thing living out bush.
But the reality is that we have jobs and commitments and leaving the city isn't for everyone, nor does everyone want to live with a wood fired heater, bottle gas and rats in the walls.
But embracing many of the elements in the book is very much doable even if you lived in a city apartment.
There are many CSA veg box schemes or event the trusty farmers markets that provide the basics of veg, fruit and meat to city dwellers.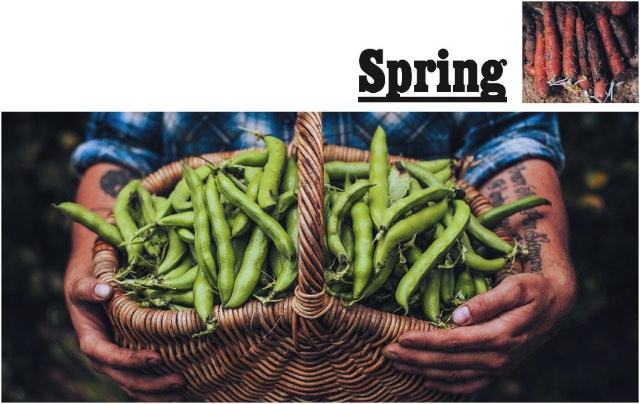 If you're an apartment dweller and you're inspired by practiculture, what's some of the first steps you could take to making it all happen?
In regards to wanting to eat the kind of food thats in the book, real food thats chemical free and in season, the best approach is to join a CSA veg box scheme or visit the farmers market.
And if you want a feel for what it's like to grow food or work on a farm, then join a community garden, visit a CSA farm or attend one of the many workshops provided by people that know their stuff, like Milkwood (thanks Ro).
The recipes look downright delicious – which one's your favourite?
I don't really have favourites of anything in life, but in regards to food, the stuff that gets me excited is honest, no bullshit food.
I love plucking potatoes out of the veg garden, boiling them, roasting them, making a rich tomato sauce and frying my home made chorizo, Bam! real honest food that I've made myself.
It's tasty, it has nutritional value and makes me happy. That's my favourite food.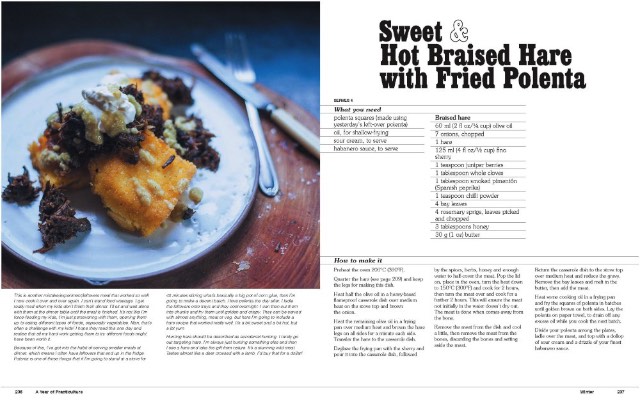 For someone coming to this way of cooking from, well, packet land, what would you suggest they make first?
Thats the very path I took. I used to live off supermarket processed foods, made me very crook too.
I'm not sure what will work for everyone but for me it was learning certain cooking skills then building on that. Take pesto for example, I was used to buy the very salty and sulphite version from the supermarket.
When I read about how easy it was to make fresh pesto my world changed. It's a basic mix of leafy, nuts and cheese. Thats the foundations to build on. I've made it with spinach, kale, basil, parsley, nettle, rocket and probably more.
I've used different nuts and seeds and what ever cheese I have on hand, like pecorino, grana padano or parmigiano.
Once the basic concept has been learnt you have endless options for experimentation. Just like sex, every adult can relate to that, right?
What's next?
I'm working on a thing called The Nursery Project, which will basically be a block of land with some buildings on it, a food growing paddock and space for farm animals.
It's a permanent place to share skills for this style of living for those folk interested in embracing this rich life. The next year or so I'll be busy organising fundraising events for the project and hopefully digging the soil over at some stage."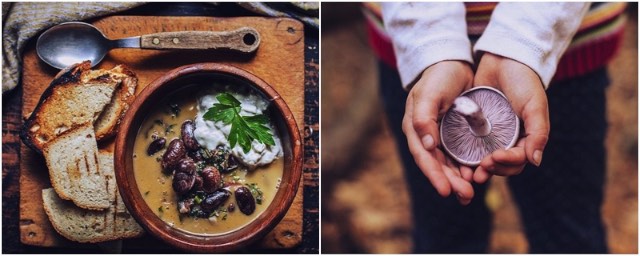 Rightio then – if you're Sydney based, please join us on the 13th August at 107 Projects in Redfern!
There will be men in hats, books, friendly people, a talk, some food, some drinks, and live music to round it all out. What a great night.
> A Year of Practiculture: Sydney Book Launch <
Pre-ordered, signed copies are available for pickup on the night, but you need to book in by the 6th August! Or without a book, tickets are onsale until the day of the talk.
UPDATE (March 2018)  Rohan's book has been re-title "Grow Hunt Cook" but is still available via Booktopia.

Happy reading! There's more good books for winter reading here…