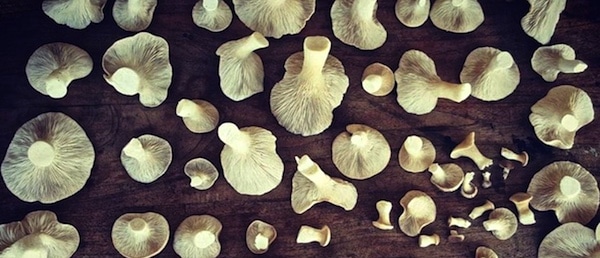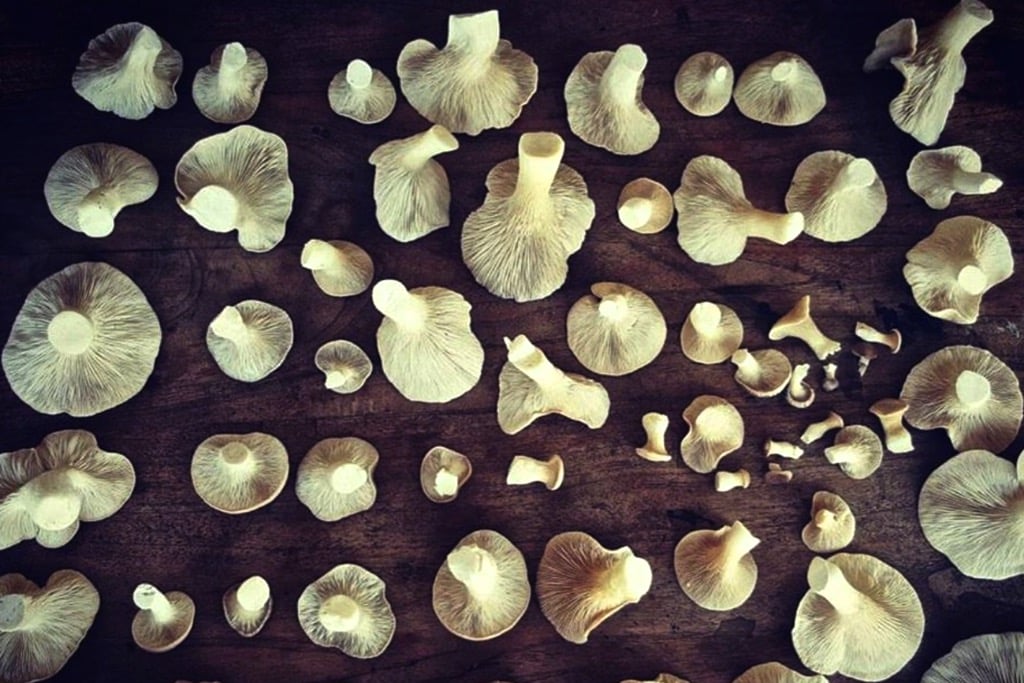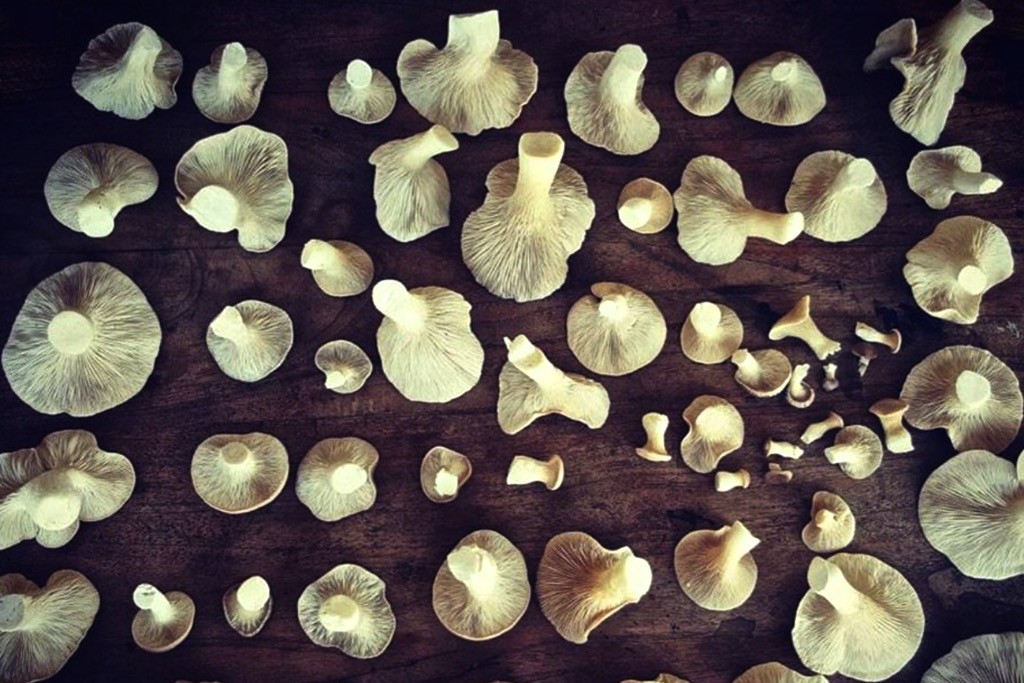 Whew! It's hot where we are. But we have peaches, so it's not all bad. Also mushrooms, and a bunch of other amazing new things to read and do and think about.
This week the vegetable garden in our current home took it's first real beating from a short pre-summer heatwave – we came through it mostly fine, except for the cucumbers + beans, who are all looking a bit surprised and peeved. A fab friday evening of watering (and possibly turning the hose on each other, just a bit) is duly planned.
We also this week, like you perhaps, tried our hardest to get on with the important work of life and look at the internet as little as possible. We semi-succeeded.
Full hearts and a family-wide resolution to funnel our combined christmas present money to a local food bank resulted. Which is what we should be doing with our gifting urges anyway, I think. There's plenty of love + toys in this here house already.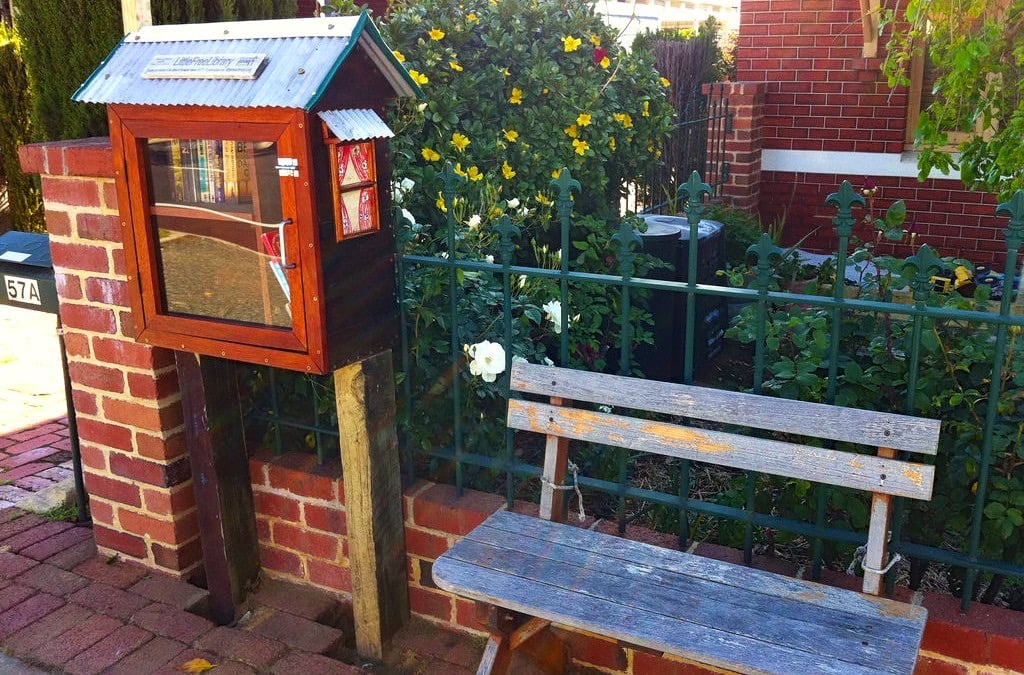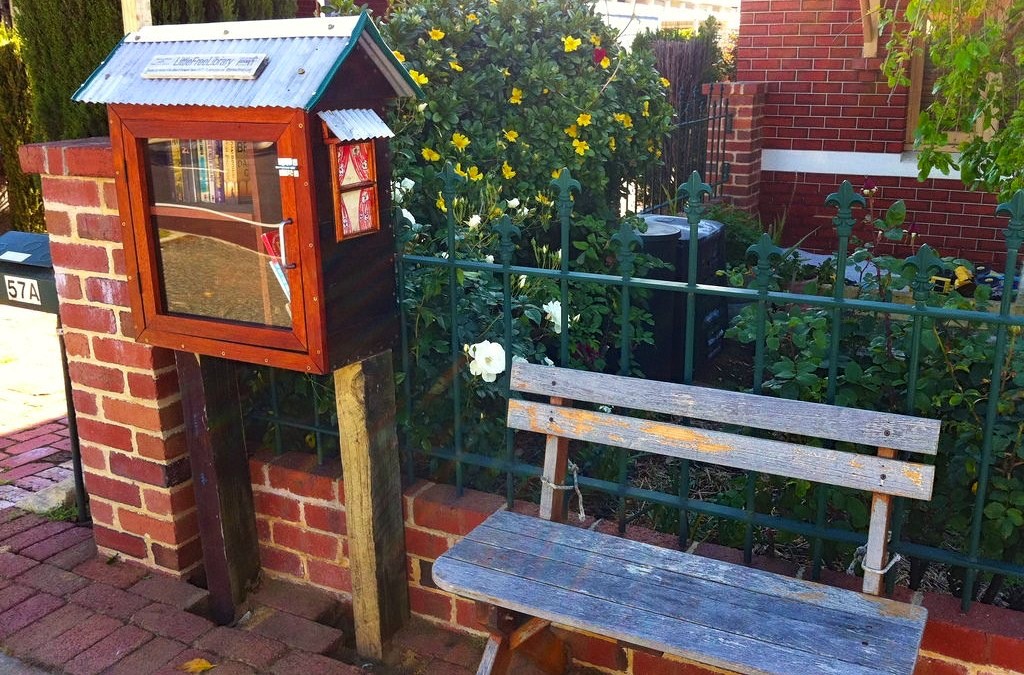 Good things pushing our buttons this week…
Our very fine friends Erika + Hayden of Epicurean Harvest, as filmed by the lovely Luisa Brimble. Grow you good things.
Further to the minimal gifting mentioned above, here's Kate Miller Heidke singing a touching tribute to Christmas Landfill (when buying plastic crap, your joy may, ironically, actually live forever. Or at least far longer than you, or the rest of the humans)…
Our friend Diego had a great little rundown of what's happening during Artist as Family's Sydney book tour visit on the 5-6 December. The book launch at Florilegium is free! Followed by advanced foraging, if you like.
As sourdough enthusiasts (though we're eaters more than makers, as we have rather stellar sourdough bread makers in our community) we read Bread is Broken with much interest. It makes a lot of sense. Keep it small, local and real.
This Farm from a Box thing is interesting – as folks who went through the process of establishing a small market garden + farm from absolute scratch, on land without power or water, I can see how this could be deeply awesome. What do you think?
Akit got in touch with us this week about his Eat Me Chutney's crowdfunding for his food-waste chutneys that he makes with his Mum. They look pretty scrummy to us.
Milkwood Adam (otherwise known as Adam Kennedy, Adso Kedso, The Guy in the Hat, Adam the swarm whisperer, etc) and his crew at Join The Dots in Marrickville are holding a 'Really Really Free Market' swap + film night on the 13th December. Great warehouse, great people. All welcome.
A great little essay on gleaning in the digital age, and how we might shape our futures.
The first ever indigenous Kakadu plum plantation is ready for harvest! Awesome. Also, have you ever wondered about the politics of translation…  'Dreamtime' and 'The Dreaming': who dreamed up these terms?
And lastly, where we are, peach season has started. In celebration, we have plans for Peach + Speck salad – though we'll substitute our friend's bacon for the speck, in the name of only + occasionally eating pig if it comes with excellent provenance.
Followed, possibly, by Tequila peach pie.
Pics of the week – their stories are here.
Come on Summer – I see your attempts to wither my cucumbers leaves, and I raise you good soil hummus and moisture, compost and worm castings. And a bucket of peaches.
Happy weekend, y'all. I hope it includes all the things you need to regenerate for the week ahead.

Street Library photo by Rebecca James, in East Fremantle