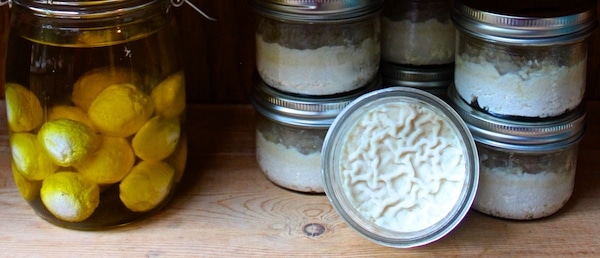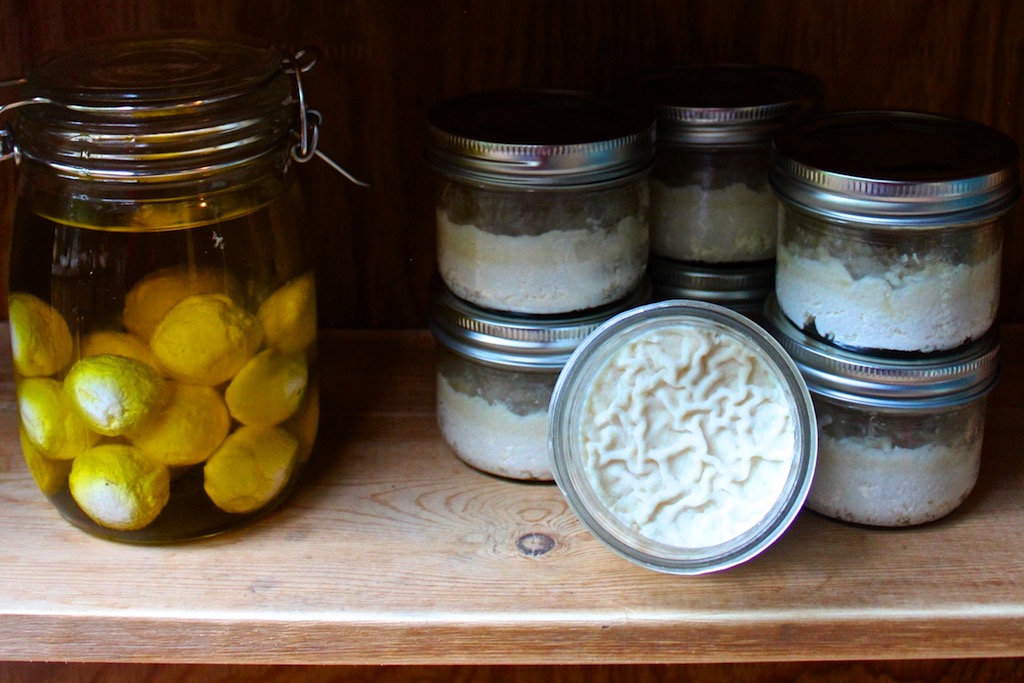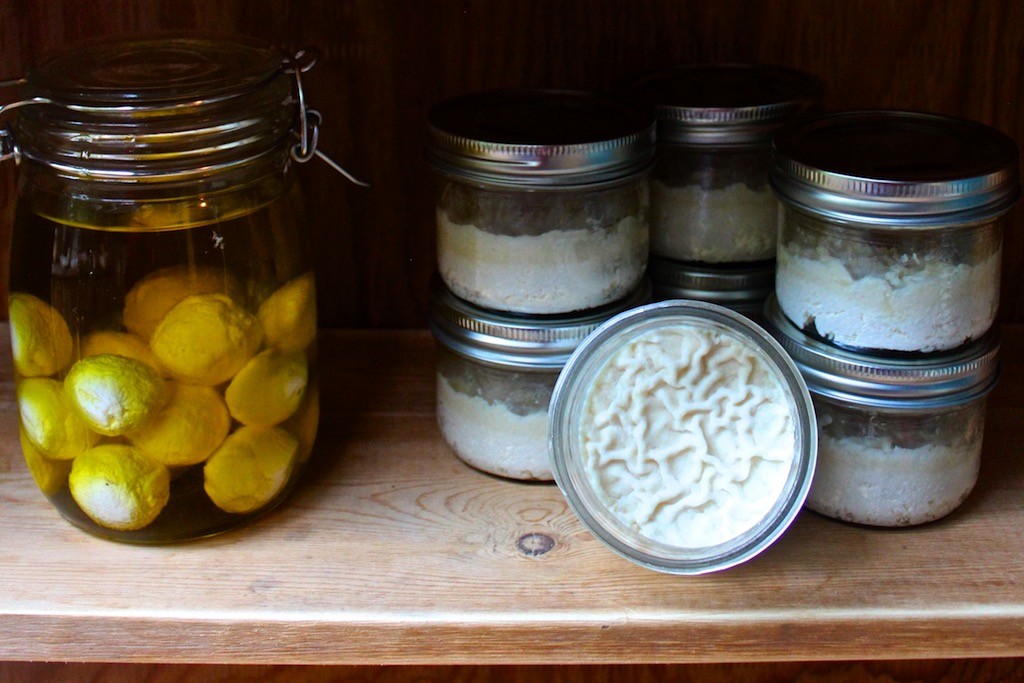 In the lead-up to The Art of Natural Cheesemaking courses with David Asher that we're holding in Sydney next month, here's something to get you all inspired.
Mason Jar Marcellin is an easy home cheese which can be made with all natural ingredients, no commercial starters necessary, just milk kefir! And good fresh milk, a small amount of rennet, and salt.
Saint-Marcellin cheese is a french lactic curd cheese made from cows milk that is very similar to camembert – traditionally it's made in cute little terracotta pots.
Yes, we're talking about making an endless supply of DIY camembert-like cheese. From scratch, at home, with wild fermentation. This is seriously exciting.

It's a great cheese to make in mason jars (or any jar you like) to get the 'cheese cave' effect that a jar can bring, so you can make it in a recular kitchen, with a fridge.
That's all you need. No cheese cave required, though if you have one, lucky you.
The jar provides a microclimate of just the right humidity for ageing the cheese, along with a fridge in the cheese's later stages.
The crinkly mould on this cheese is Geotrichum candidum – the same fungus that eats milk to make it into camembert, and also present in milk kefir.
If you've made milk kefir, and left it a bit long on the bench you've probably seen this characteristic crinkly mould on the kefir's surface. In milk kefir making, it's usually skimmed off and the kefir scoby added to fresh milk.
But in a controlled environment, that crinkly awesomeness is a delicious, sensational cheese in the making.
Fungal development on the Curd:
These 4 photos taken over the course of 4 days show the development of raw milk's indigenous Geotrichum candidum on the curd as it ferments in the pot:
Straining and salting the curd
These photos below show the curd being hung in cheesecloth.
The curd loses much of its moisture, and begins to show the growth of cream coloured Geotrichum on the outside of the cheesecloth after only one day of hanging.
Cheeses curing in their pots over 1 week:
The drained and salted curd is then packed into mason jars once it has the right consistency.
These photos below show the development of the Geotrichum rind on the cheeses in their covered pots over the course of 7-10 days of curing at room temperature.
Finished Marcellin Cheese:
The Geotrichum candidum has fully established itself on the rind.  The cheeses are now placed to age in their mason jar caves in a refrigerator for at least one month.
After one to two months, the fungus will transform the soft lactic curd into a delectably creamy cheese with a perfectly melted texture, and a similar flavour to Camembert.
The full version of this recipe can be found in David Asher's The Art of Natural Cheesemaking.
Can I make this cheese with pasteurized milk?
Yes, you can! Like many of David Asher's cheese recipes, raw and fresh milk is best, but fresh, good quality pasteurized milk will work also.
If you're using pasteurized milk to make this, or indeed, any cheese (or eating it generally), milk is like any other food – the fresher and more minimally processed the milk is, and the happier the animals were – the better for the milk, and your cheeses, and your health.
There's plenty of great dairies out there – we love (and will be using in our workshops) milk from The Pines in Kiama – a single farm, 100% pastured, non homogenised and minimally pasteurized micro dairy.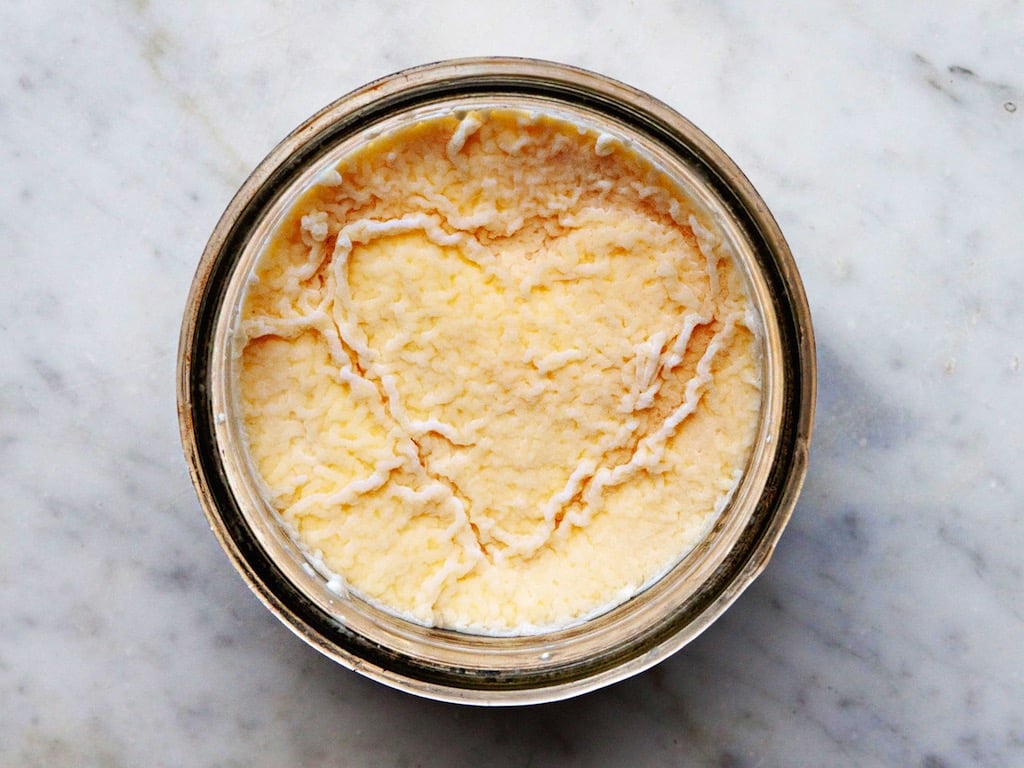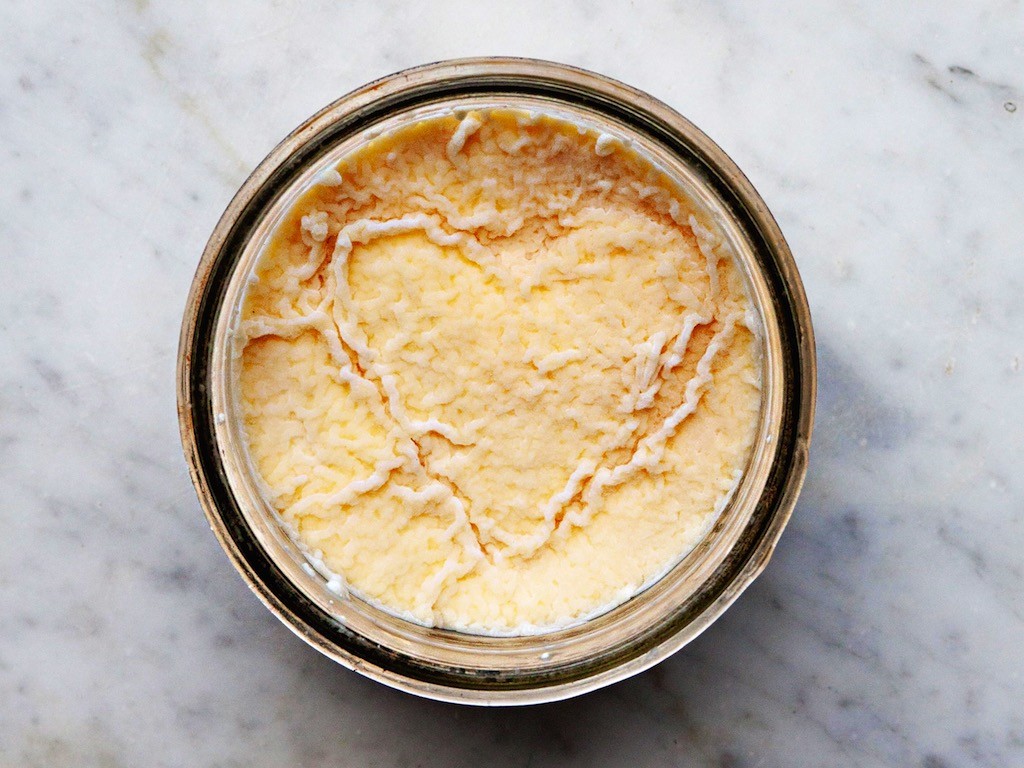 Join us…
Hooked? There's lots more to learn when it comes to reclaiming our cheese from commercial cultures and sanitised processes. Like all wild fermentation, it really is as easy as working with the raw food in the right ways to create probiotic, life-giving sustenance, from scratch.
On that note, might we invite you to join us in Sydney or Jamberoo at our upcoming The Art of Natural Cheesemaking classes in March.
Suitable for all DIY-ers, artisan cheesemakers, chefs, fermentalists, kitchen users and cheese lovers alike. More…
And if you can't make Sydney, grab a copy of David Asher's The Art of Natural Cheesemaking book from:
All pictures above courtesy of David Asher. Thanks David! Can't wait.