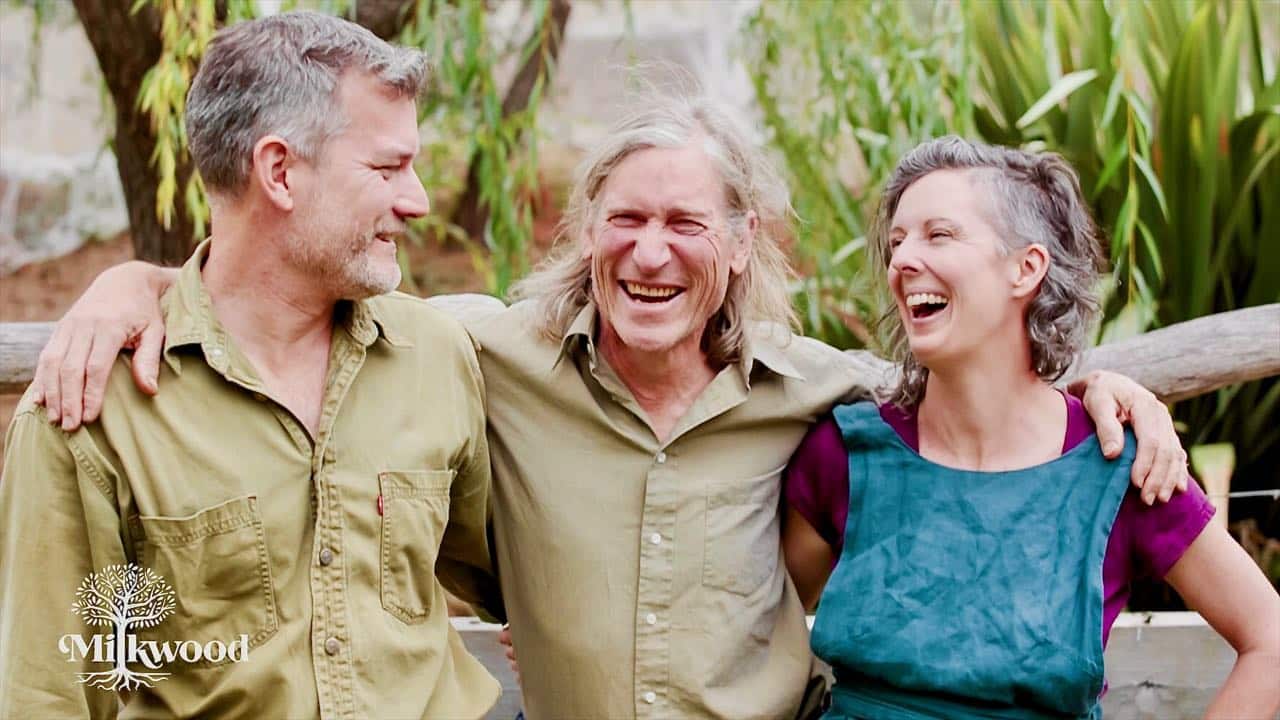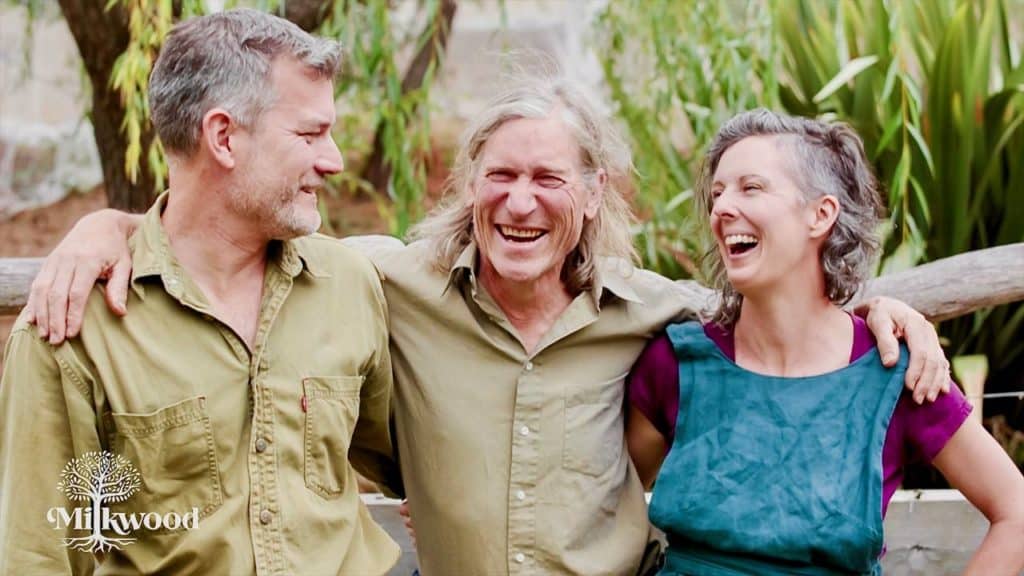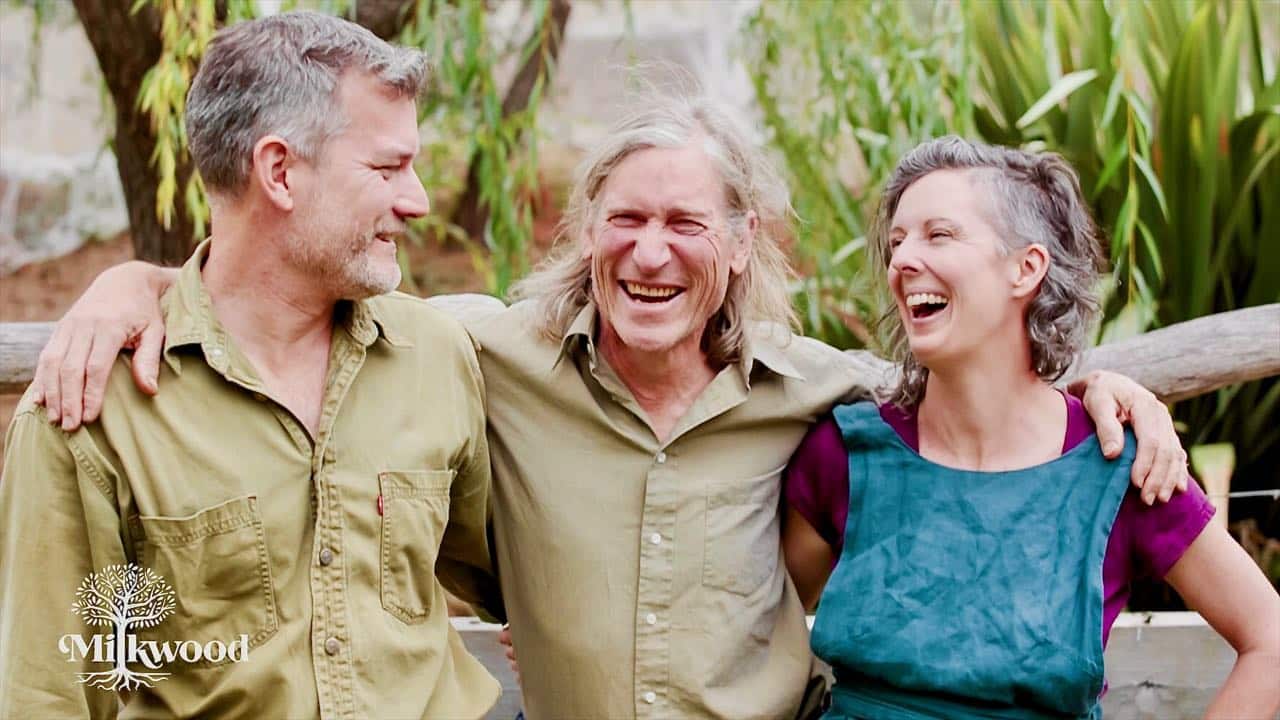 Well folks, here we go – our first online course, Permaculture Living, is finally out in the world. It feels like we've been working on this new course for EVER and we're so happy to be able to finally share it with you!
So. Firstly, a bit about the course. In its essence, the Permaculture Living course is a 12 week program designed to take you from 'hmm, that sounds like a good idea' to a version of yourself who is FULL of new projects, habits and knowledge – and motivated to start making life better. Better for you, for your ecosystem, and for our planet, too.
The idea is that firstly, students will learn the principles of permaculture from Permaculture co-originator David Holmgren (yay). You will learn how to apply these principles in big picture thinking, and in everyday design.
Then, we (Nick and I) will show you hands-on ways you can use these permaculture principles – arming you with practical, doable actions and skills that are perfect for your everyday life, while having a positive impact on the planet.
This course is designed to arm you for everyday climate action – the bits in between your marching and campaigning. Because BOTH big actions and small actions count. It's not about either/or, our response must be about both/and.
If we want a liveable planet and strong, resilient communities, we need to act every day. And happily, Permaculture Living (both the concept, and this course) is absolutely full of meaningful, hands-on ways that you can learn to do just that. Here's a little peek:
If you're keen to see what is inside, the details are below. We're really looking forward to hearing what y'all think of it.
Thank you –
Making this course would not have been possible without our friends & favourite permaculture communicators, who added up to the dream team! Firstly there's David Holmgren and Su Dennett who have supported this course from the start and generously contributed to it in all kinds of ways in addition to Dave's actual presentations.
Kickass permaculture illustrator (Milkwood, RetroSuburbia, etc) Brenna Quinlan has done all the diagrams as well as being part of the course brainstorm team. The talented Charlie MGee of Formidiable Vegetable has done all the music for us, our filmmaker Dylan Weihan has crafted an amazing visual experience, and the masterful Sofie Loizou made us all sound just right.
There's also Jess Perini and Lindy Churches and Heather McCabe who have worked behind the scenes to make this all stick together. Oh and Deanne and Julian let us turn their shed into a film studio, and Brenna, Mara, Maia, Devon and Meg kept me sane with lashings of tea and wine at various crucial points.
And THEN there's all our students – who have all, as well as supporting Milkwood over the years to allow this course to happen (thanks everyone!), affirmed that this knowledge is important and necessary, especially right now.
Thank you, one and all.