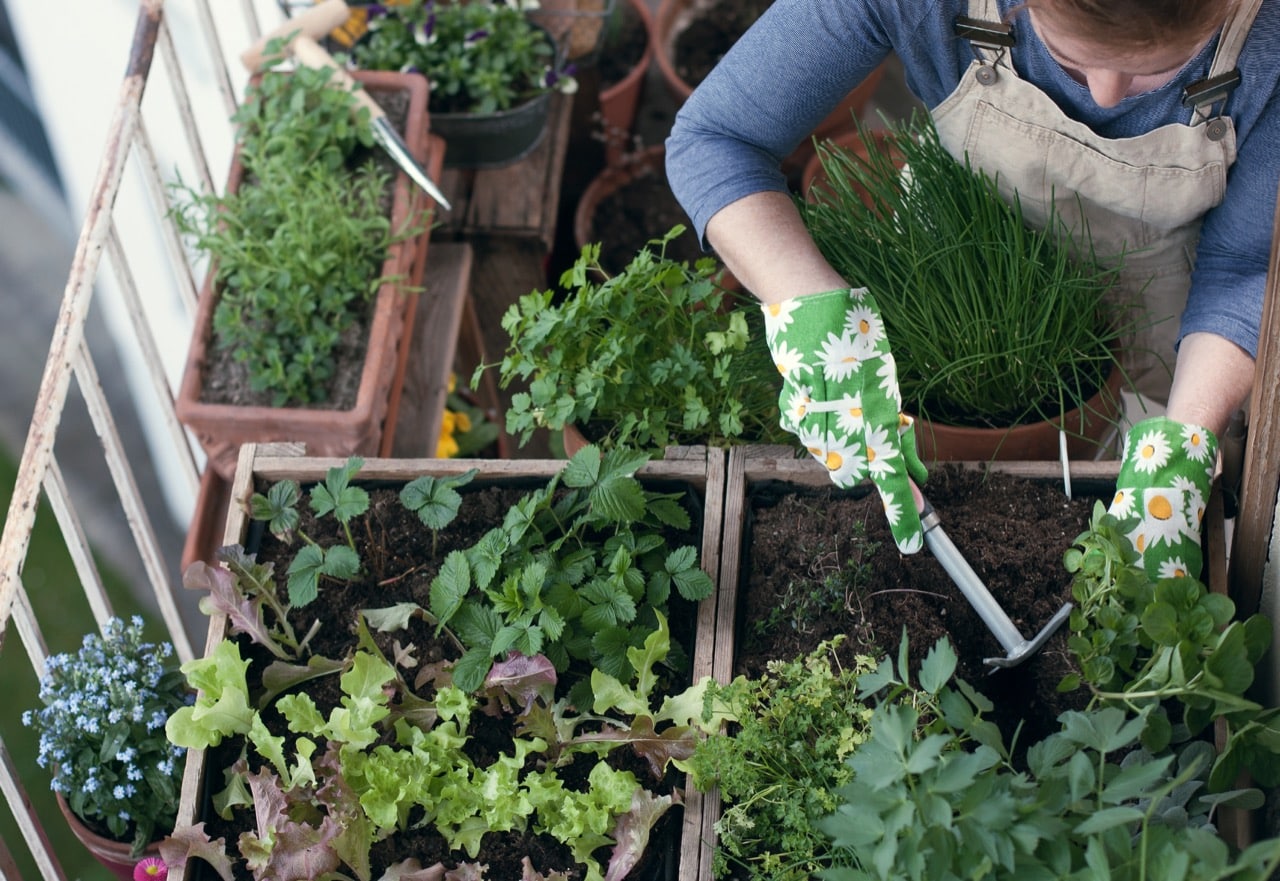 Hey all, here's the replay of last week's masterclass, plus an awesome beginner's guide below, to get you started with permaculture in your small space or rental.
The mini masterclass was such fun and there were SO MANY great questions – thanks to everyone who showed up live!
Ok, let's get to it – can you imagine what it would feel like to be surrounded by homemade goodness and be connected to community, in ways that nourish you each and every day?
By using permaculture thinking and techniques, you can create exactly that goodness and nourishment, while also lessening your footprint, living more simply, AND having a positive impact on the planet. Yes, really!

In the guide below, we're going to show you how you can use permaculture thinking and techniques to make your small space or rental a place of true abundance for you, even on a tight budget.
We're really excited to share this knowledge, because we – Nick Ritar and Kirsten Bradley – were permaculture renters for YEARS. And in that time we learnt a lot of excellent tips and tricks that we think you're going to love.
So – let's fill you up with ideas to get started with growing, doing and making your space somewhere that you'll truly love to live in.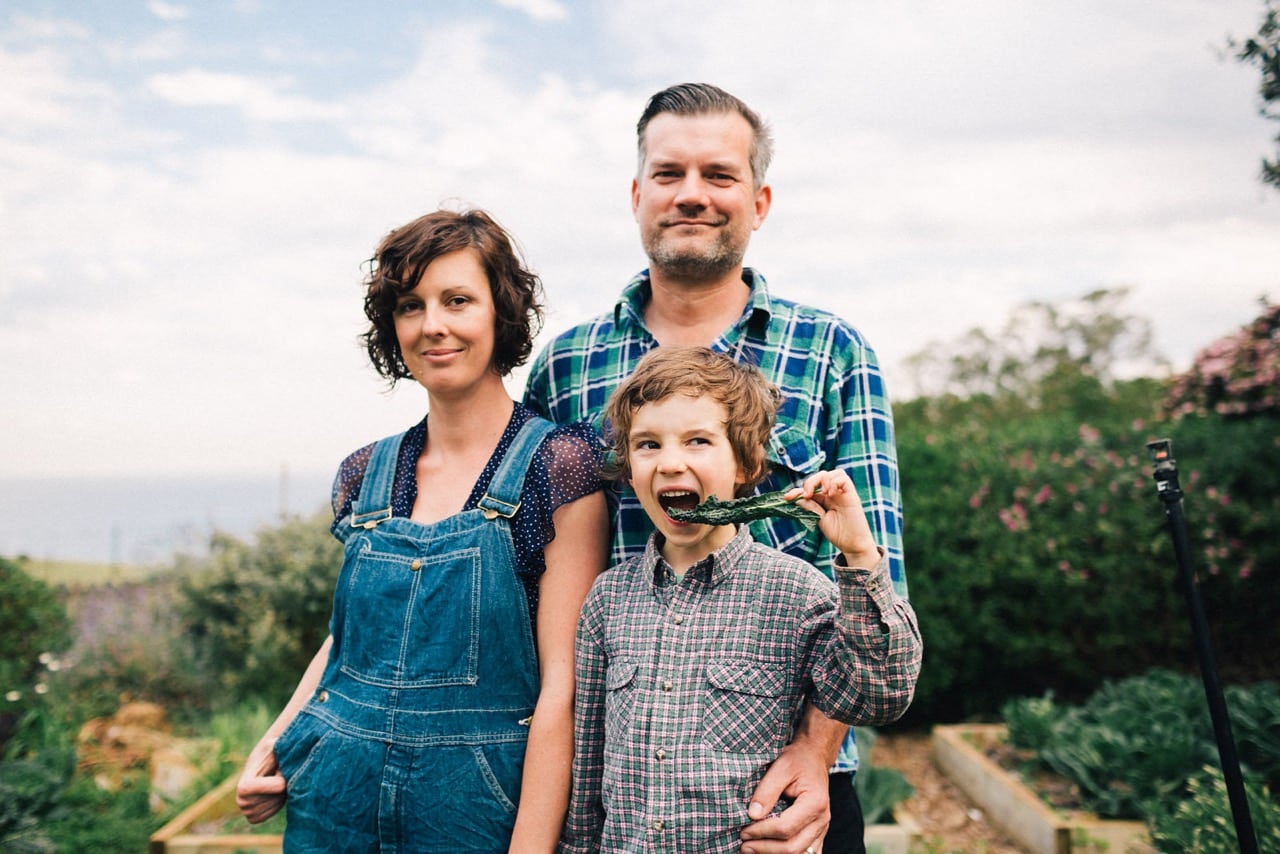 Firstly, a bit about us…
If you're new here – hello! Milkwood began in 2007 with just a small crew: Kirsten Bradley, Nick Ritar and later our kiddo, Ash. This all came about because we moved from inner-city Melbourne to Nick's family farm in Mudgee, New South Wales, Australia – to build a tiny house and grow some food (or so we thought). This somehow turned into a wild and wonderful permaculture-farm-school-experiment – called Milkwood. We welcomed students and teachers from all over the world to our shearing-shed classroom during those years, and we all learned many things.
After that – we spent some time experimenting and living in rental properties, including three years living with David Holmgren (co-originator of permaculture) and Su Dennet at their awesome Melliodora property in Victoria, Australia.
Fast forward to now – we are a larger crew of educators, facilitators and doers. Most recently, we have poured everything that we've learned – from years of teaching, learning, growing and collaborating – into creating world-class online student learning experiences. So now, you can join us and learn from anywhere – hooray!
But the thing that we really teach, which underpins all of this, is actually mindset training, to help people move toward the life that they want, while creating an abundant and resilient home and community and ecosystem as they go – so that's what we really do.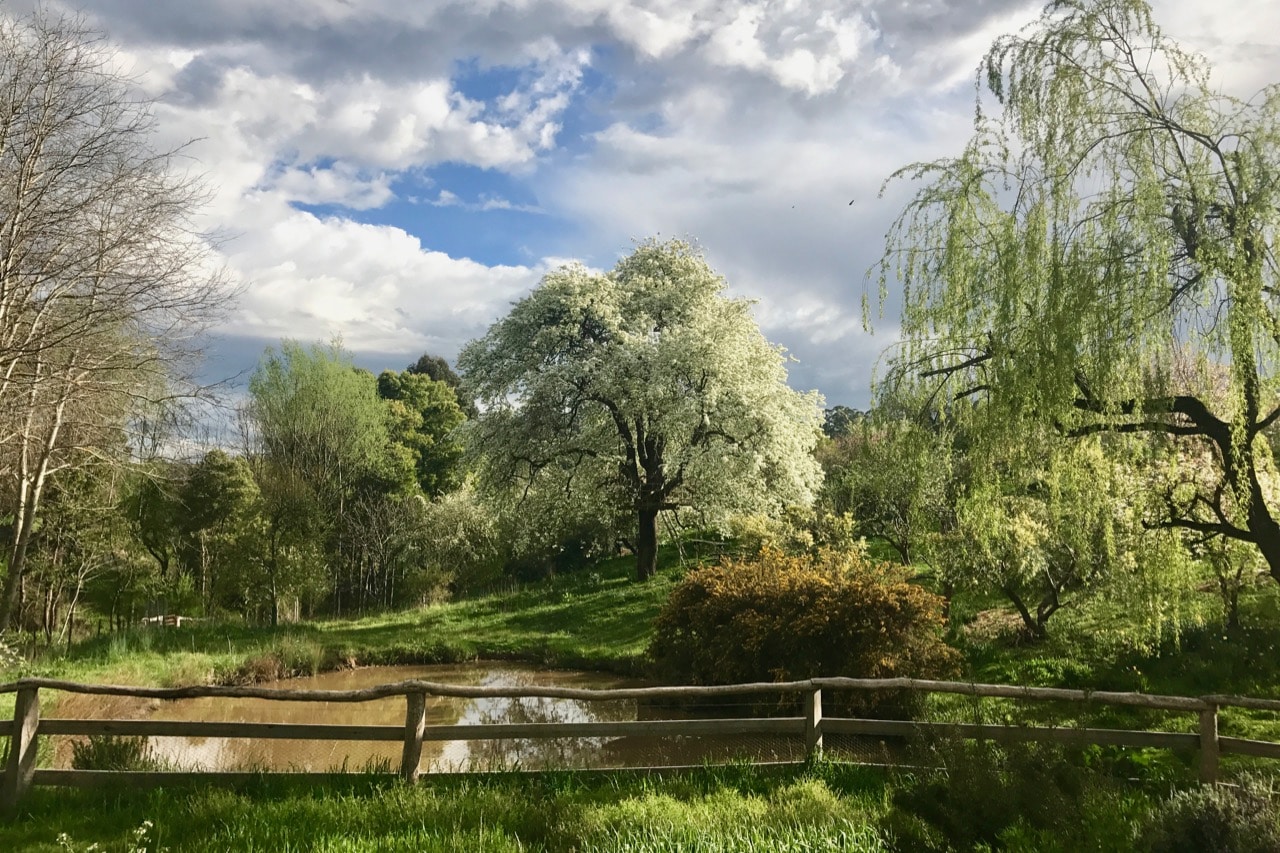 So what *is* permaculture?
Permaculture is a framework of thinking tools. It's a design system that uses patterns and principles from nature – and brings those patterns into your everyday, disguised as simple strategies for figuring out how to live life well – while cultivating healthy futures for our community and also our planet.
Some of our work is helping folks apply permaculture thinking to large-scale public projects – for example we're currently working with the new PowerHouse Museum project in Parramatta, yes, the one that just went underwater during the flooding, to help them to include a rooftop permaculture garden.
But to tell you the truth, one of the biggest opportunities we have to change the world is by changing what we do in our homes and that's not even half of it. Permaculture thinking can be used at any scale, to make life better – no garden required.
Now, let's get you going with permaculture living at your small space or rental…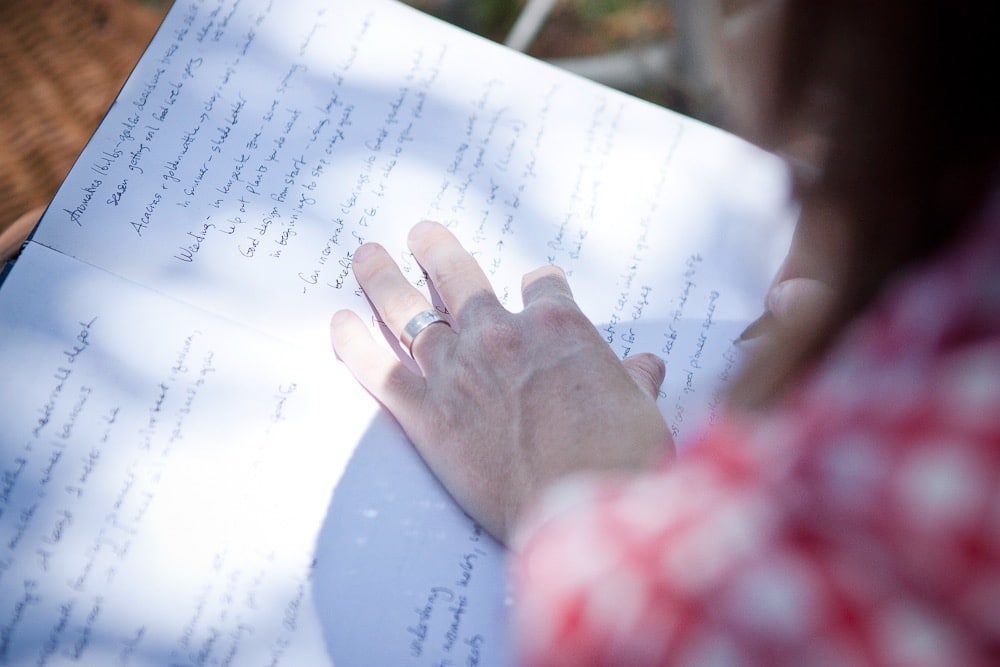 Step 1: Set goals, make it a habit & track your progress
OK, so maybe this doesn't exactly feel like rocket science. But stick with us here – especially if you feel like you get easily sidetracked and overwhelmed.
Let's face it: there are a lot of distractions out there. Because of your small living space, or your rental situation, there might be things you just can't do right now. And even when you do choose some positive new thing to try, it can be hard to make it stick and you end up going back to your old ways.
Instead – imagine if you instead focused on what you can do right now – AND knew that each action took could work together to make your life and your community better.
What if permaculture could become part of your everyday life, right now, in your current situation – without too much extra effort?
The easiest way to get started on this path is by setting clear goals – ones that meet your specific needs and circumstances. This is something that draws from Holistic Decision Making, and we've found it's a critical step in helping our students move in the right direction… the right direction for you.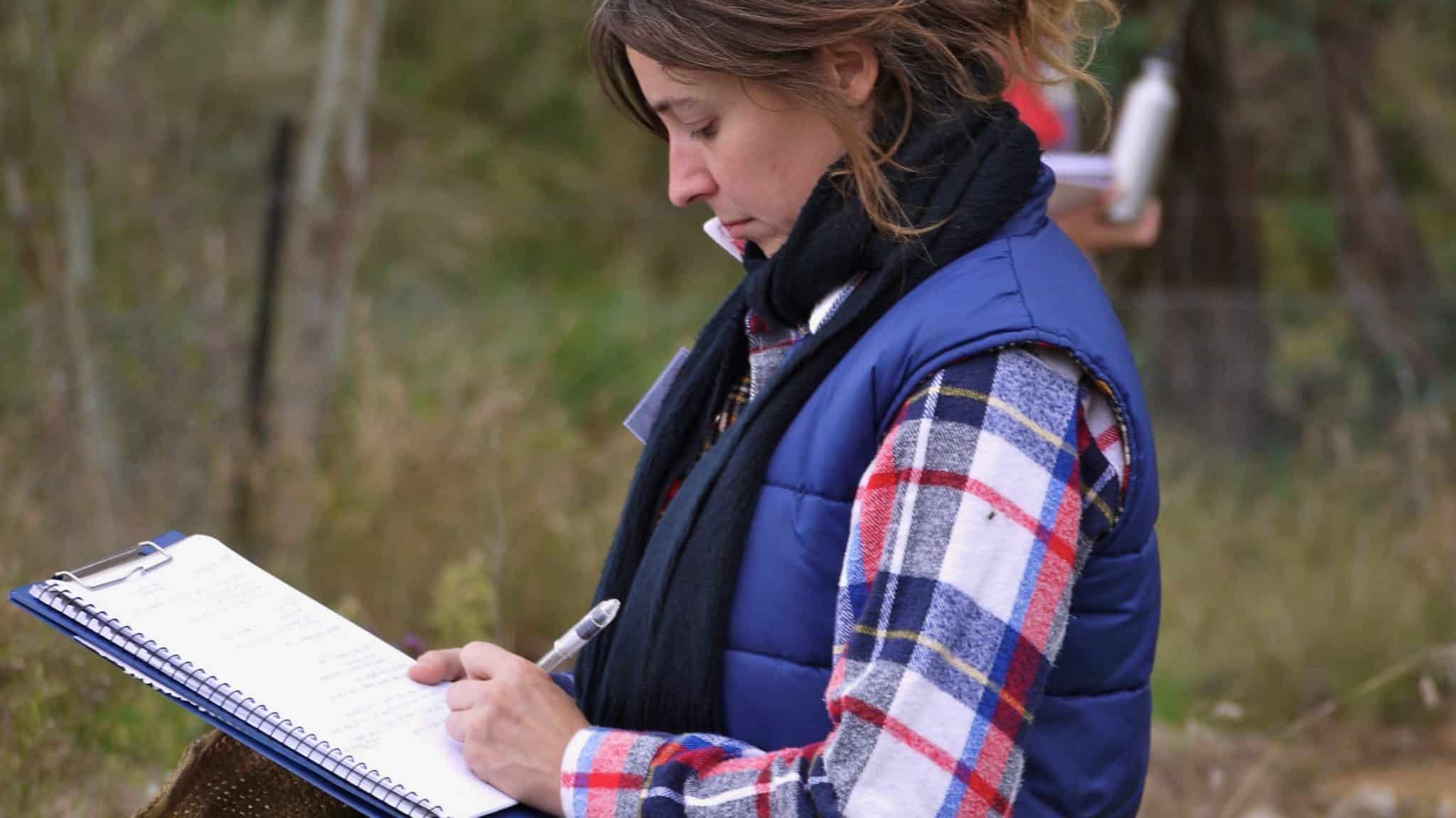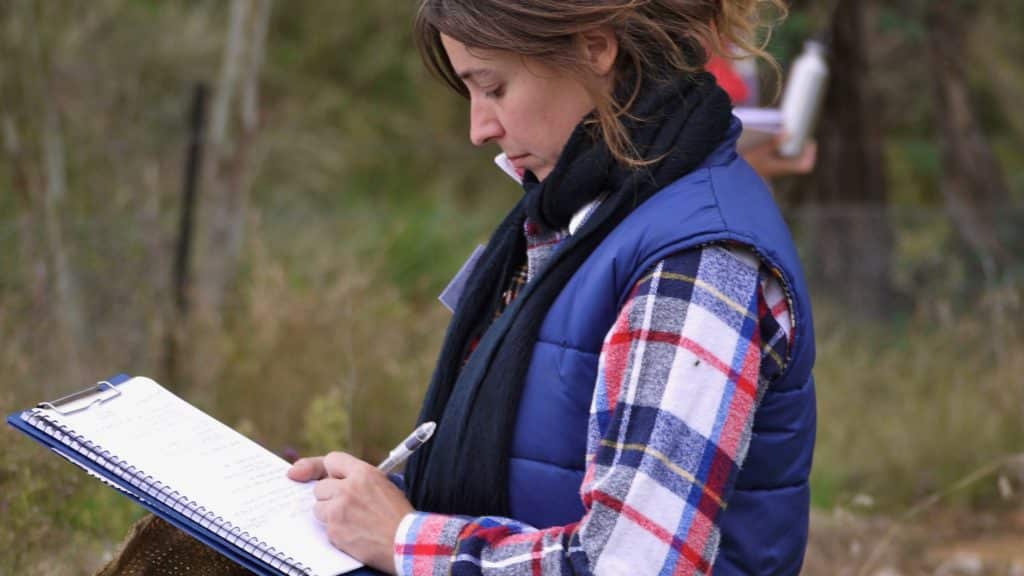 Creating a Personal Goal Statement – Worksheet
What gets your heart racing? What sort of actions, if taken, will lead to real and lasting change in your life? How can you provide for your needs, while enhancing your community and the environment around you? What is actually possible for you in your small space or rental right now?
By clearly articulating your personal goals, you create a powerful tool that will help you make decisions about how to live your life.
So – we've created a free worksheet (it's from our Permaculture Living course) to help you do just that.
We know this goal-setting thing works – like, really works – both from personal experience and because our students tell us! Take Tanja for example… this is what she told us a few months ago, after completing her Permaculture Living course: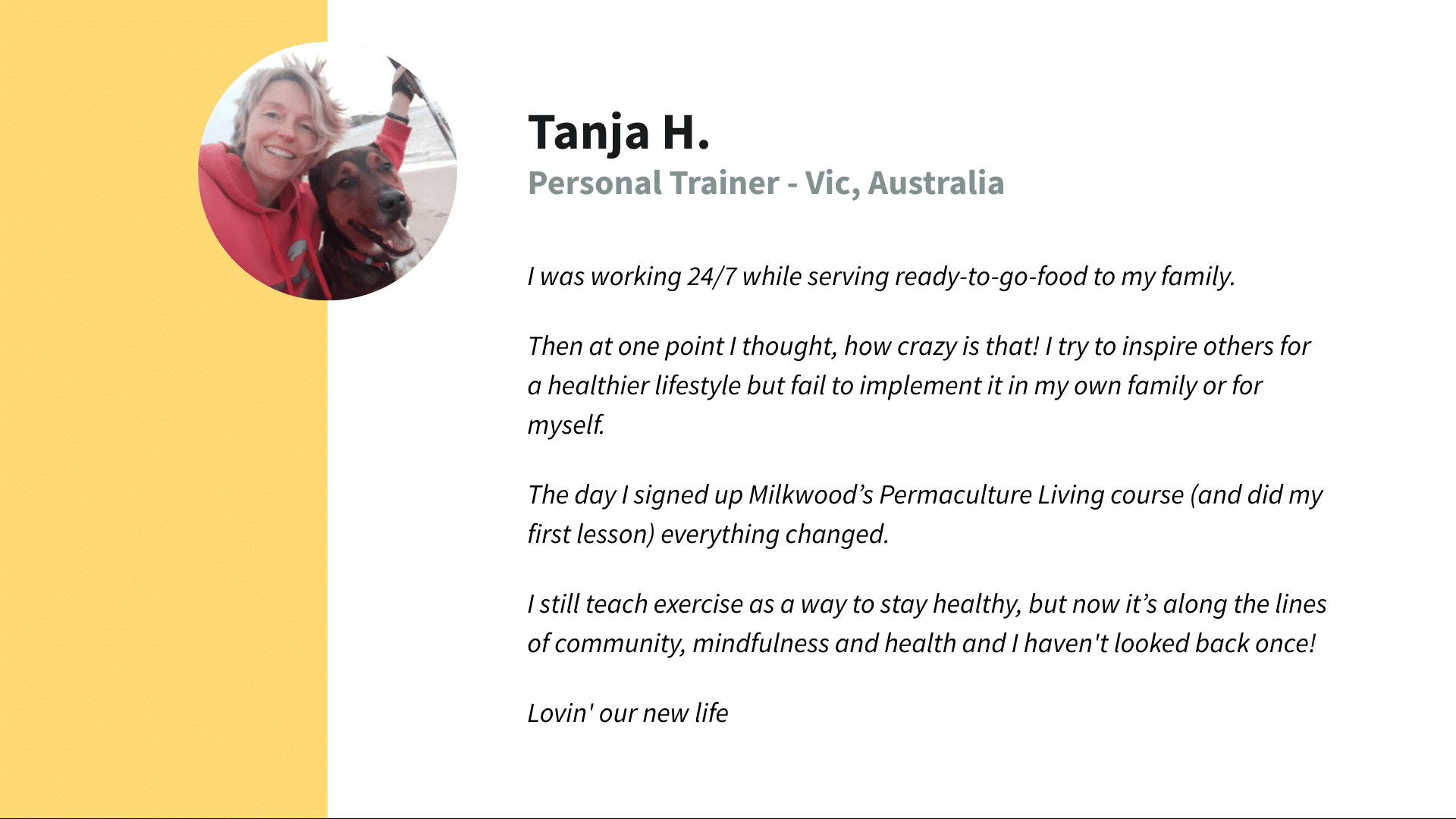 Go Tanja! Now goals, habits and action plans are great but how does this all fit into a permaculture life. How do you make sure they align with permaculture values?
Creating new everyday habits
Now you have your Personal Goal Statement. Next, it's about taking little steps that align with this statement, which can slowly become habits – and slowly help you wholly embrace permaculture living in your small space or rental.
But remember – BEFORE deciding to commit to a new action, check it against your Personal Goal Statement. Do this any time you think about saying 'yes' to something new – whether that's now, in three months' time, or next year.
By taking little regular steps that become habits you can end up transforming your life. Habits are powerful things.
It might be as simple as committing to take your lunch every day rather than buying it. Or it could be a commitment to sharing homemade pizza with your teenager every Friday. It might be taking up the hobby of making probiotic drinks like water kefir or kombucha. Or it could be as simple a committing to keeping a bucket in your shower to catch and reuse some of your greywater.
These are things you can begin today, that you can make habits out of, that will build into a permaculture life.
As you commit to taking up each positive habit, track your progress by making some sort of action plan. An action plan is like a checklist of life-changing actions or habits. As you mark off each completed action you create a positive feedback loop that rewards you for making positive change (alongside the rewards of your kombucha, we mean).
This might all seem deceptively simple. But it's important to remember – it's the little everyday things like this that actually add up to make a permaculture life, even if you live in a small apartment or rental property.
By taking little regular steps that become habits, you can end up transforming your life. Habits are powerful things.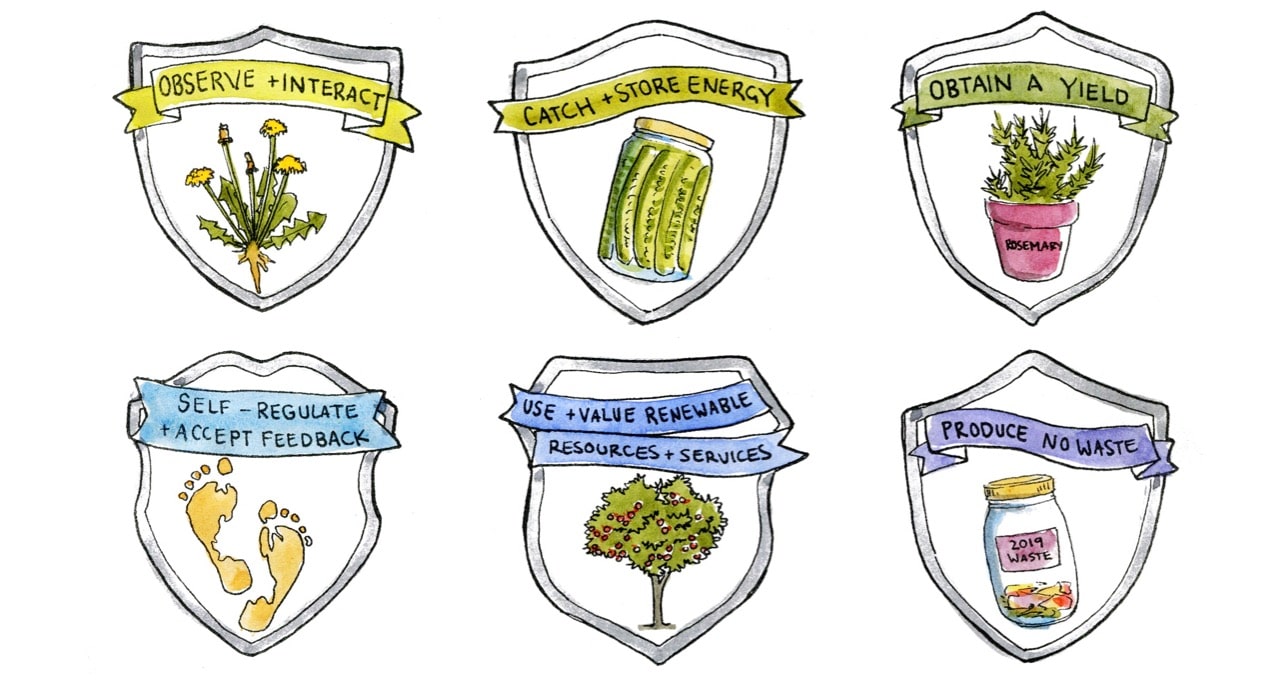 Step 2: Use the 12 permaculture principles as filters
Permaculture principles act like filters to that help you reduce all the options down to the few things that will have a real impact.
When faced with thousands of options we often hear people say….. "I'm overloaded. There are so many things I should be doing"
This is where Permaculture really comes to the fore. Permaculture principles act like filters that help you reduce all the options down to the few things that will have a real impact.
Now there are quite a few permaculture principles. 12 of them in fact – here's a little guide to them, with a video explainer by David Homgren (who articulated them) …
There's so much inspiration here that you can draw from… principles like Observe & Interact, Obtain a Yield, Use & Value Renewable Resources & Services, Design From Patterns to Details, Use Small & Slow Solutions, Use Edges & Value the Marginal…
Then, there's the fun part – using these principles to inform your decision making.
To us, the strength of these principles, and the permaculture approach, is that unlike specific solutions, these principles are powerful thinking tools to help you make change – both at your kitchen sink and at a community or even local government level, too.
And because they're principles (and not rules)… they are super flexible and can help you adapt to the continuous change that we all experience. So they'll help you now, while you're renting or living in a small space – AND they'll be useful to you later, if you change up where and how you live.
We use the principals as a framework for our Permaculture Living course and we stick them up around our home and at work to remind us of the approaches that actually work.
If you'd like to read more about these permaculture principles, David Holmgren has authored a handy free e-guide called The Essence of Permaculture (now in 16 languages!) which you can check out.
There's also David's book Principles and Pathways which delves into the theory of these principles, AND his most recent book RetroSuburbia (our review is here) – in which the principles are applied to practical, regenerative suburban living. All very well worth a read.
Big thanks to to Brenna Quinlan for the principles drawings above (that are part of our Permaculture Living course), and to David Holmgren and the Permaculture Principles crew.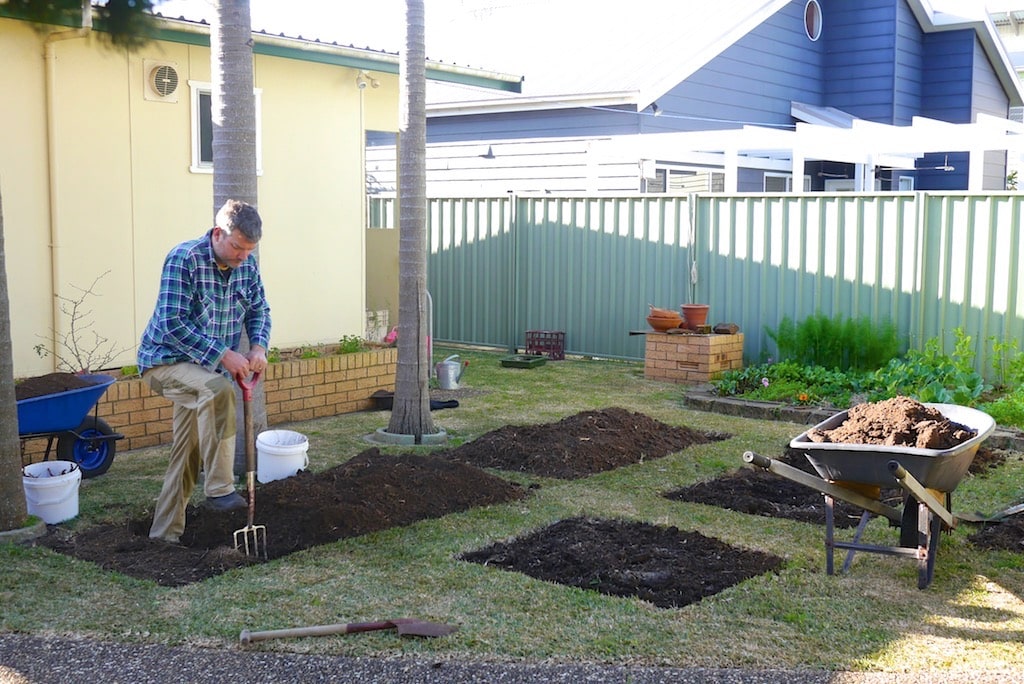 Step 3: Grow some food
Now some of you may be thinking.. that's great, but it's all very theoretical… I want something more hands-on. Well, that's why the next step is to grow some food – and yes, this is possible even if you're renting or live in a small space with no garden.
Thinking tools are important and there is no point taking action unless that action does some good, but at some point you have to start doing something. But why is there such a focus on growing food in permaculture?
Permaculture is often thought of as a way of doing gardening…. and there's some truth to that, but we think it's more accurate to say that gardening is a way of doing permaculture.
Permaculture is much broader than just gardening. Somebody once described 'ermaculture as a revolution disguised as gardening… because it provides a framework that can help us make decisions about all aspects of our lives.
That said, producing your own food is one of the most life-affirming things you can do AND it gives us so many opportunities to put the 12 permaculture principles into action. It's no wonder people make that connection.
Growing food is so good for the body and the soul…. people say gardening is like therapy but you get homegrown tomatoes thrown in. It's a great way to connect with the ecosystem around you, your community and even you kids. What's not to love?
You might feel like you don't have enough space, or that you'll only be in that rental place for a little while. But don't let that stop you – we have a bunch of tried-and-true strategies for producing food quickly in tight spots…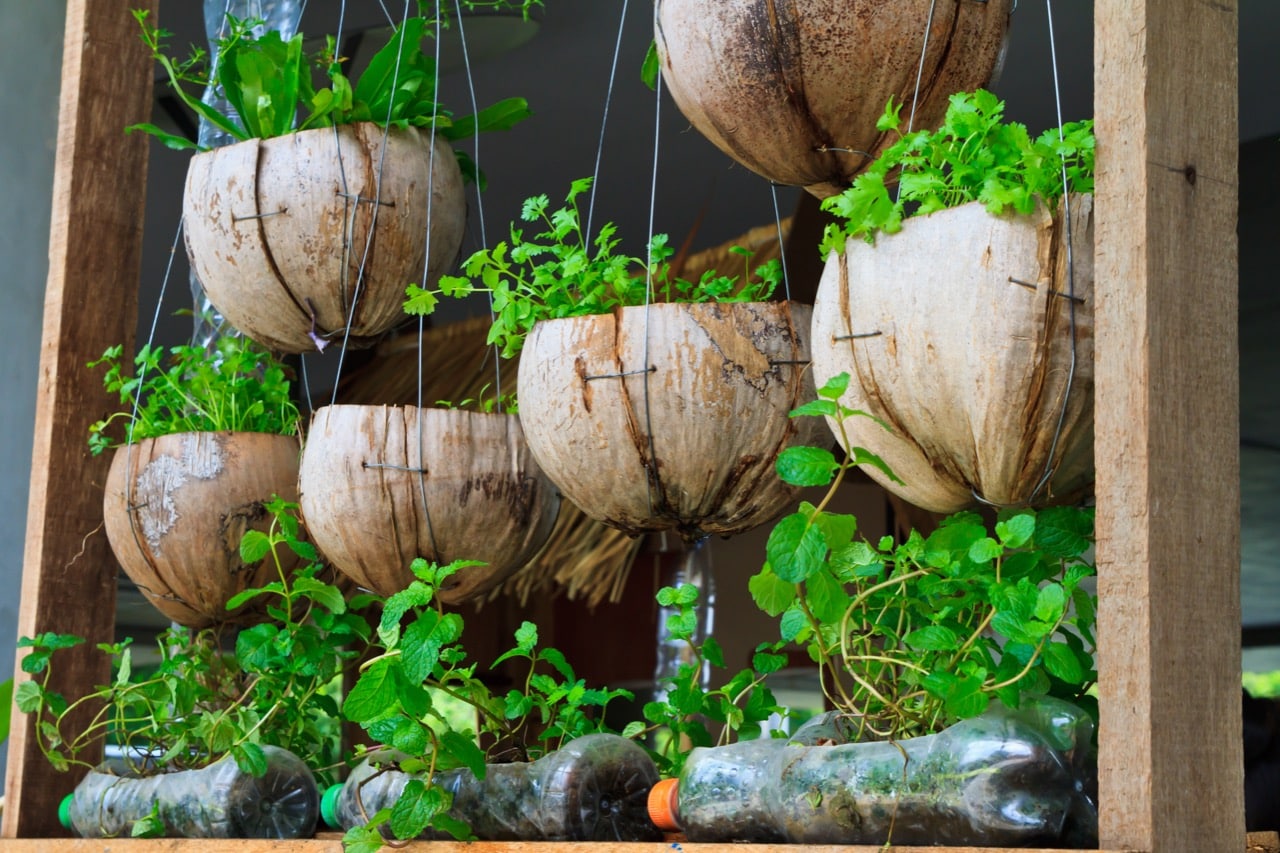 Containers
Firstly… containers work great for growing veggies – you don't need space in the ground. With containers, any location that gets a few hours of direct light can be used to grow veggies. And you can take them with you when you move.
Larger containers do work better though, because they provide a more stable environment for the roots of the plants. There's less temperature variation and they don't dry out so quick. Try for 300mm (12 inches) deep but anything more than about half that will work in a pinch.
Just fill them with a good-quality potting mix and keep them fertile by adding compost, worm castings, a complete organic fertiliser – or a combination of those things.
Containers with flat vertical sides can be packed tightly together to provide more soil volume in a small area, so recycled plastic tubs or even recycled styrofoam fruit boxes can work very well, but be careful not to let any styrofoam get away from you and into our waterways.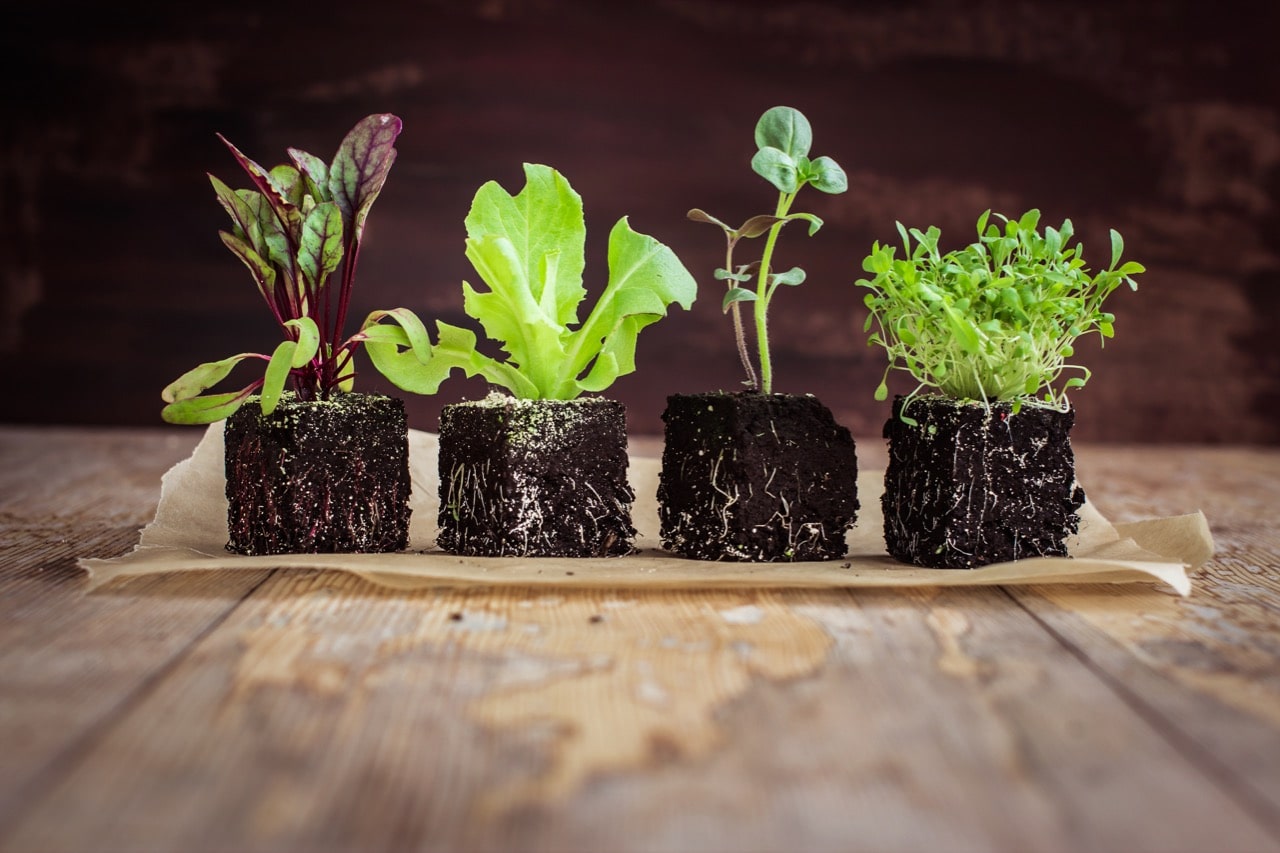 Choose the right plants
Concentrate on the plants that produce the highest value as quickly as possible. If a plant has to produce a seed, a fruit or a bulb to be worthwhile it will take a long time and might be wasting your valuable space. If you can eat the leaves then you have a harvest as soon as the plant is growing.
Leafy green salad vegetables are the first thing you should grow. They are so good for you, store-bought ones are so expensive and they deteriorate in the fridge so quickly, so fresh off the plant is definitely best. Try growing lettuce, spinach, silverbeet or our favourite – mizuna.
You can grow them as microgreens for a really quick harvest… it's the next step up from the sprouting and can be done in really shallow pots or even seedling trays.
The other go-to type of plant to grow in small spaces are herbs. Nothing beats fresh basil on a pizza or fresh parsley on just about anything. Again because you can harvest their leaves as soon as they grow you get a yield in no time.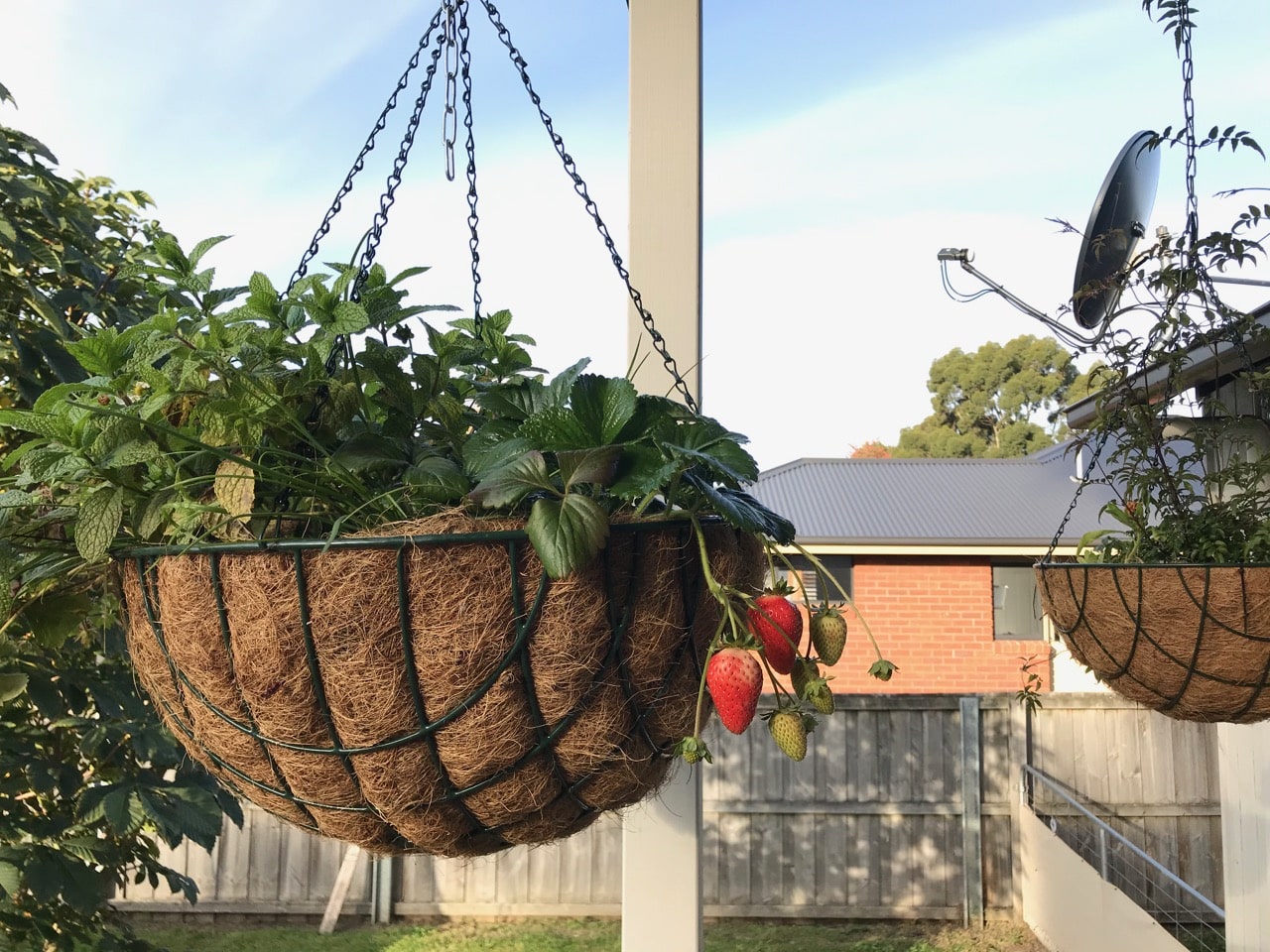 Get vertical
The last big strategy we've got for you for growing veggies in small spaces is to get vertical. Vertical or wall gardens can work really well, but they can also be complex and expensive to do right. So an easier option is to grow a climbing plant up a trellis.
This works particularly well for some of those plants that do take a bit longer like tomatoes, cucumbers or climbing beans.
Another option is to hang pots from above and let those climbing plants trail down. But you can use hanging pots for just about anything – like strawberries or herbs too – and they don't take up any ground space at all.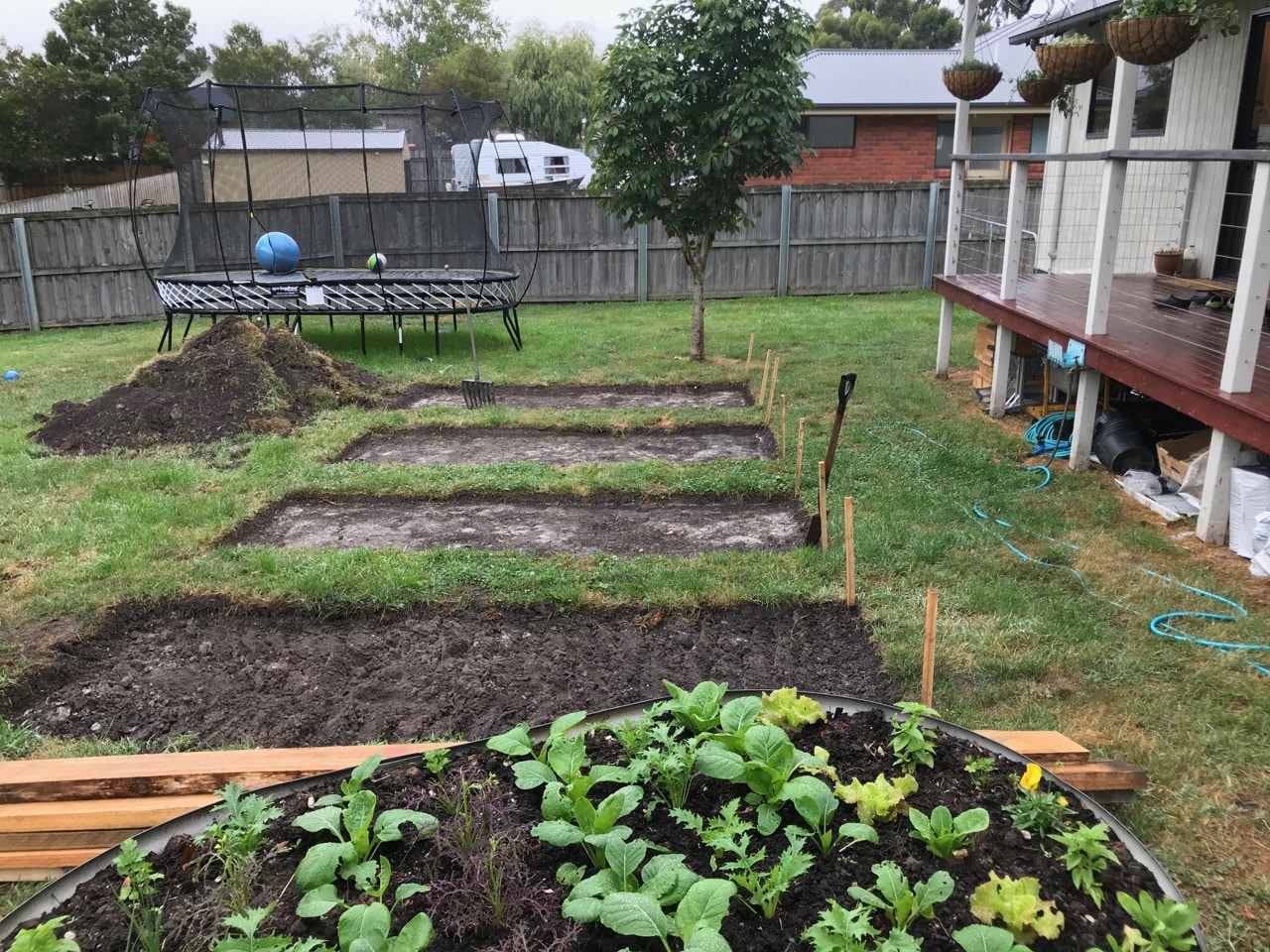 Dig up your lawn
Now, if on the other hand you have some lawn available at a rental place you might be able to grow a quick garden anyway.
You might be able to dig up some of the lawn for a temporary veggie patch – there's no harm in asking, just be prepared to remove it all and re-turf it when you leave.
You'd be amazed at what you can grow in one summer. We've made single-season veggie patches in rental properties a few times and never regretted it. Sometimes you might have to return it to the state you found it, but we've had landlords who loved the improvement and wanted to keep the gardens for the next tenant too.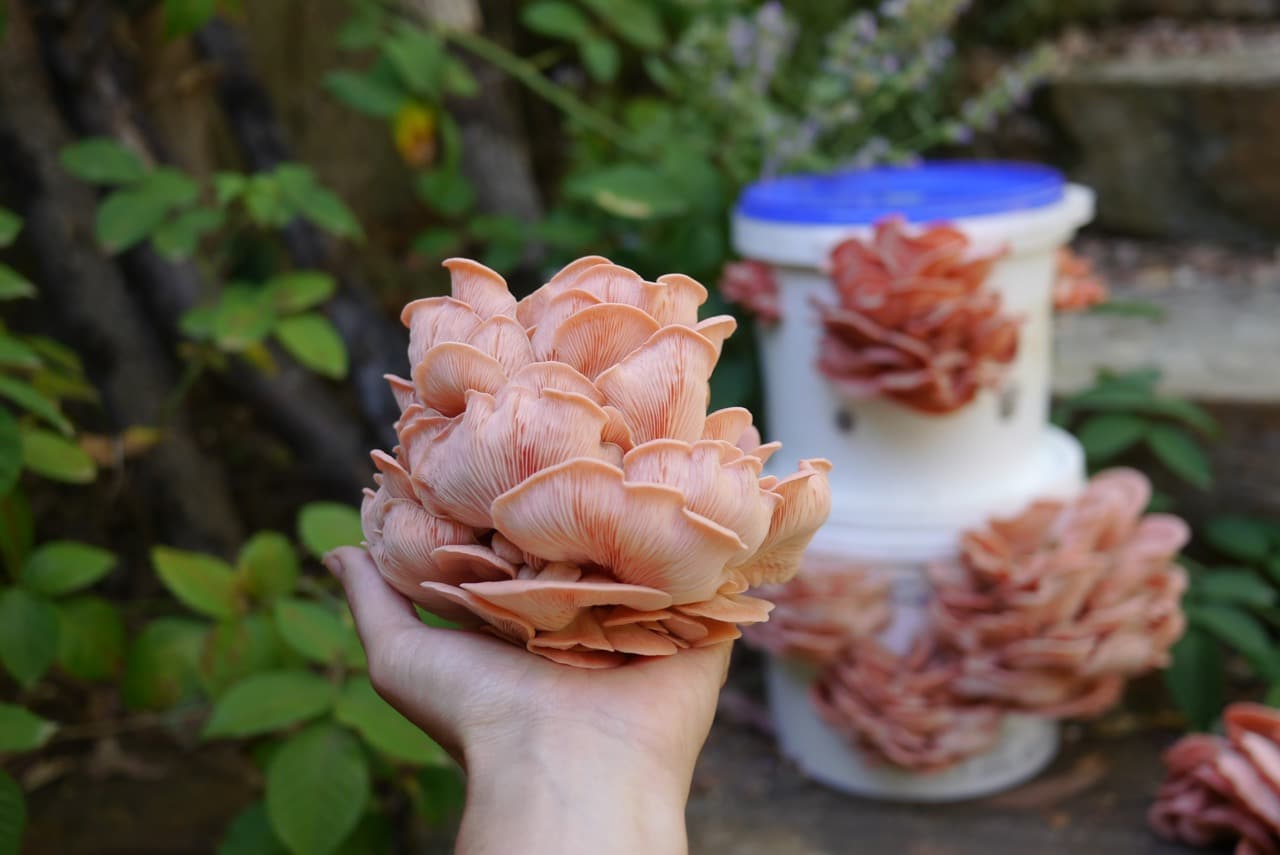 Grow mushrooms
But if you don't have access to natural light, there are other ways that you can produce some food in small spaces too.
It's surprisingly easy to cultivate mushrooms at home. You can grow them on waste products in recycled food-grade buckets, so they really achieve those permaculture principles of 'obtain a yield' and 'produce no waste'. We grow them in a spare shower cubicle at our place, but you can rig up a little area to grow them just about anywhere… they don't need mush room at all (*boom-tish*).
But seriously, this is our favourite way to grow high-quality protein in small spaces, so we could go on about it for hours. We're even busily creating a full No-Waste Mushroom Cultivation online course right now – you can join the mushroom course waitlist over here, if you're interested.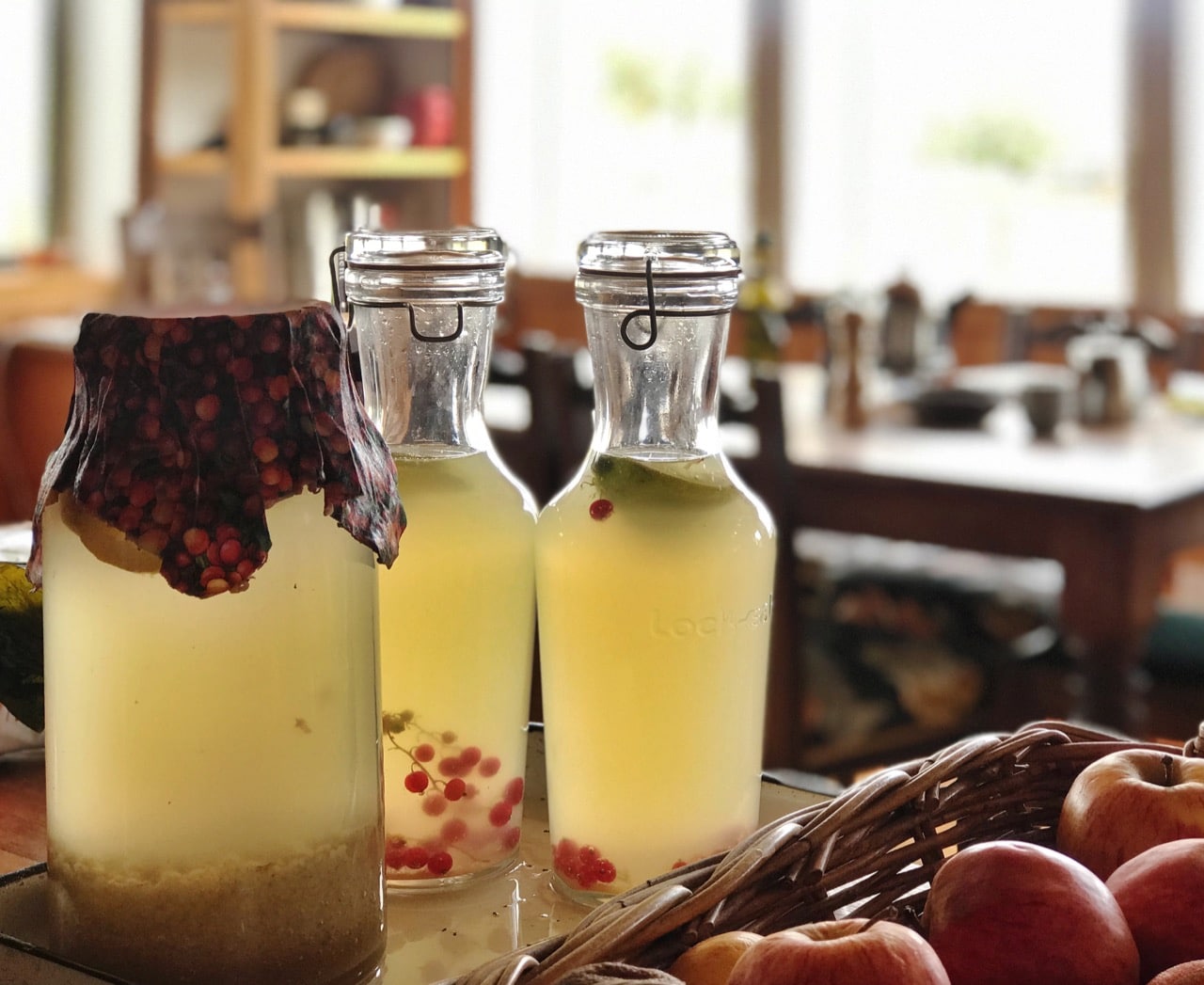 Brew your own probiotic drinks
Now – if you live in an even smaller space, there are still some ways that you can produce really healthy food quickly for next to no cost.
You can learn how to brew your own probiotic drinks like tibicos, jun, kombucha or milk kefir. This totally counts as growing something, because you are cultivating biology to produce a delicious and nutritious result.
Learning to make any of these fermented drinks on the regular makes a fantastic habit – and this is a habit that will keep your gut healthy and save you a heap of money. Plus, they taste absolutely fantastic.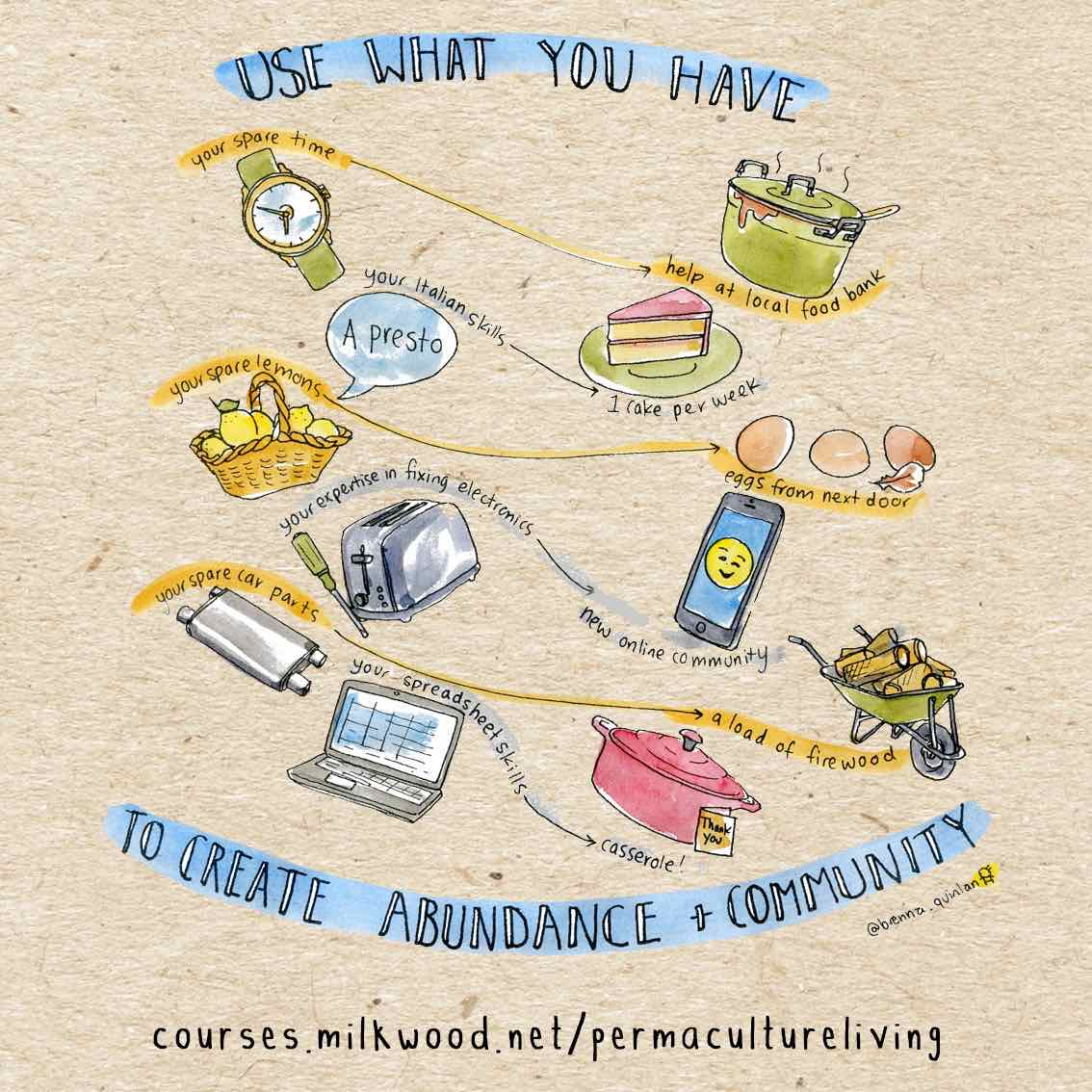 Connect with your neighbourhood & community
Getting to know your neighbourhood and finding new ways to connect with the place where you live is a powerful way to create community – sometimes with unexpectedly delightful results.
Because the truth is you are not alone, even though sometimes it might feel like it – connections await you in all kinds of ways.
Worldwide, ecological sustainability and social justice have become the largest political movements in human history. There are hundreds of millions of people who are making positive changes in their homes and communities, and rising up to demand change from our leaders.
Permaculture can be really useful here because it provides us with a framework to make this change meaningful. Permaculture thinking is a toolbox of powerful, everyday tools for reconnecting with our place, and our ecosystem.
There are some simple actions you can take to help connect you to your community and find people who share your values.. Here's a few ideas for connecting with your neighbourhood and community that you may not have thought of…
First, learn to identify 5 useful plants where you live. They might be weeds on the sidewalk. They might be bushes hanging over the back fence of the laneway. They might be trees in your nearest park. What can you do with them? Can you eat them or use them? If you find out they're not useful, it's still a valuable process – you're learning your ecosystem's markers. These ID skills will help deepen your knowledge of climate, soil and place.
Second, identify something you have in abundance to share, and figure out how to share it. Maybe it's lemons, rosemary or bay leaves. Maybe it's your time, a strong back, or typing skills. Maybe it's your computer skills, or a casserole, or scooter-fixing skills. How can you turn this skill into something you can share? Maybe you can volunteer, lean over the fence and meet your neighbour or maybe you could just put a box of excess homegrown produce out by the front gate with a "free for all" sign on it.
Thirdly, take the time to learn your local waterways. How much do you know about YOUR closest waterway? Even if it's just a creek or a drain that used to be a creek? Where does your closest watercourse run from, and to? Does it have a name? If it doesn't now – did it once? What does this mean for where your street's stormwater ends up? By learning our waterways, we start to live within, and take better care of our ecosystem, and therefore community – even if it's just picking up rubbish in our street's gutter to save it from the river. Every small action counts.
Lastly – do you know where your closest community garden is? Is there the opportunity to help, or get a plot of your own? If you can't go during their open hours, how else can you contribute in a regular way? Just going to a community garden space regularly is useful – there's so much to learn from the plants and pollinators there. It plants you in place.
Taking up one or more actions like these will slowly but surely begin to help you find your community.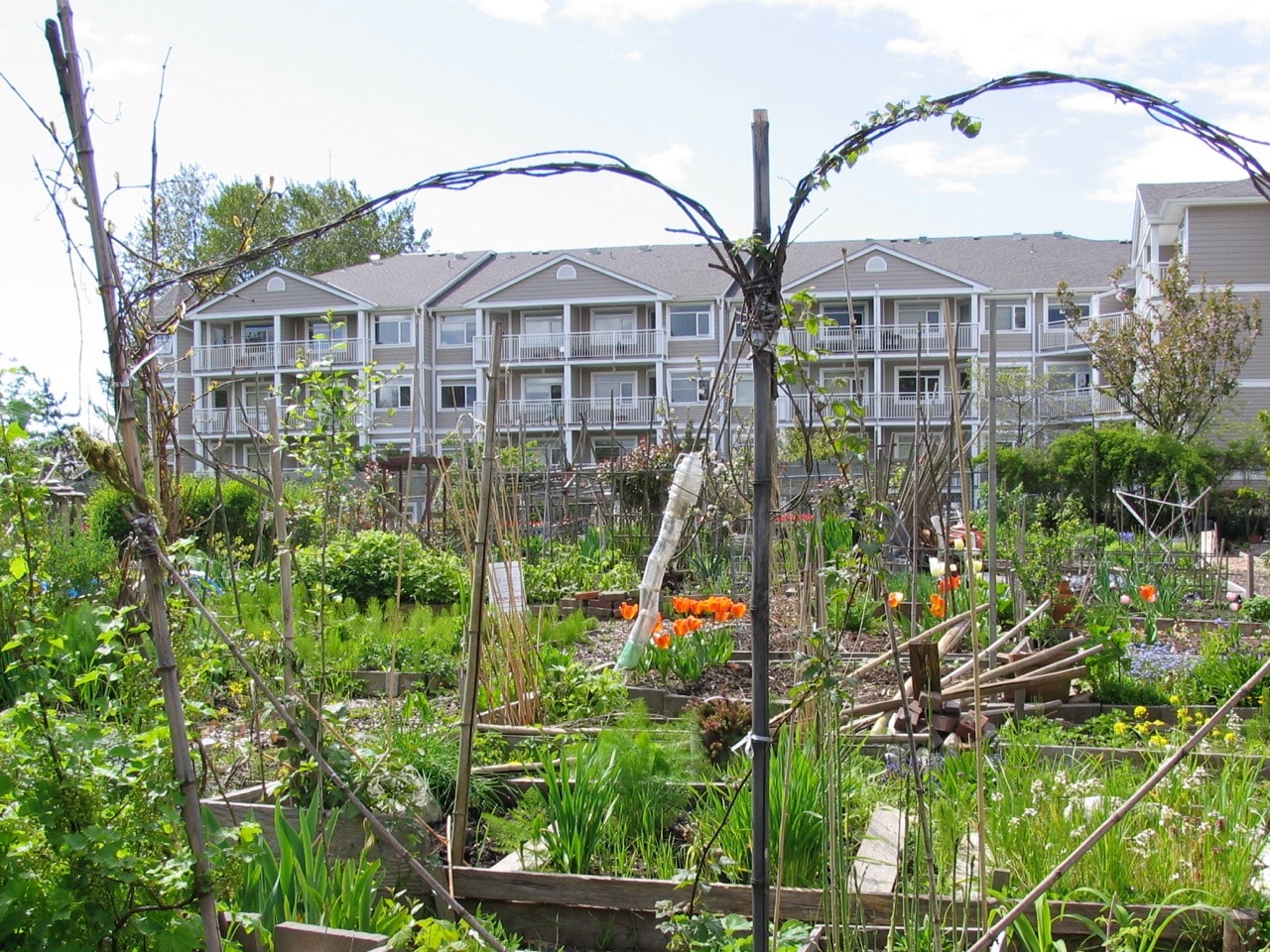 Want to know why this Mini Masterclass has focused so heavily on the doing of actions? We've found that if you commit to an action – like write it down and commit to doing it – you are much more likely to actually do that thing, and do it really well.
We know this because this is a technique we use all the time with our students… so we've go the data to prove it.
Each week throughout our Permaculture Living course we ask our students to commit to taking one or more actions.
It might be something like 'learning about your local waterway', 'doing a no-waste challenge' or 'starting a herb garden'. These get added to their personal action plan and later when they actually do the thing they have committed to, they can come back and mark the action as complete.
Over the past 12 months, students of our Permaculture Living Course have actually completed over 12,000 actions to make their communities a better place. Which is no small thing.
Now, thinking back to YOUR home – we have a question for you…
What does a pathway to a permaculture life look like, for you? Let us know in the comments below, or in our community Facebook group? We'd love to figure out how we can help you get there one way or another, if we can…
And – if you want to make sure you don't miss our next live masterclass, join our newsletter community. We'll send you regular new ideas, giveaways and inspiration, event invitations, pickle recipes, and other world-changing stuff.
We acknowledge that permaculture owes the roots of its theory and practice to traditional and Indigenous knowledges, from all over the world. We all stand on the shoulders of many ancestors – as we learn, and re-learn, these skills and concepts. We pay our deepest respects and give our heartfelt thanks to these knowledge-keepers, both past and present.⁠ And we pay the rent, too.