Update: Bookings for this course have now closed. Click
here
to find any
Biointensive Growing
courses we have scheduled.
September 18th, 2015 ( 6:00 pm - 8:30 pm )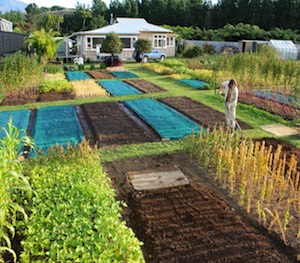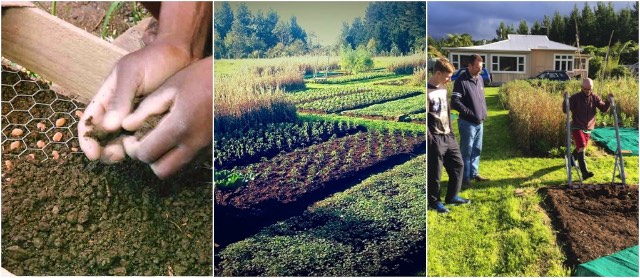 Join us for a free evening of knowledge, gardening, soup and sourdough with Jodi Roebuck, a Biointensive grower from New Zealand who specialises in a technique for growing the most organic food possible in the least amount of space.
This evening talk forms the introductory session of a 2-day Biointensive Growing course being held at Buena Vista Farm, but in the spirit of sharing knowledge and getting things growing, we're making this evening free for all.
Come learn something new!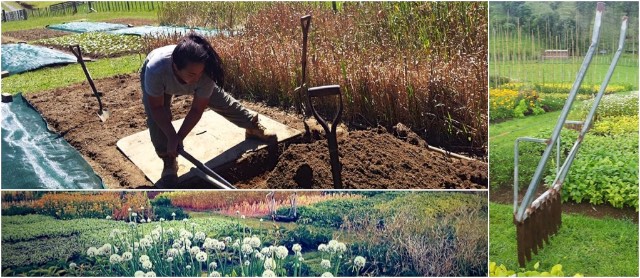 What is Biointensive Growing?
Biointensive is a method of growing as much organic food as possible in the smallest amount of space. The method draws upon a variety of intensive agricultural methods practiced thousands of years ago in China, Greece and Latin America, as well as French intensive techniques practiced in the 1700's and 1800's, and Biodynamic techniques developed in Europe in the early 1920s.
The culmination of these techniques has developed into what is now called GROW BIOINTENSIVE sustainable mini-farming. It's a method adapted to address the unsustainable nature of the global food system, which nearly all of us depend on.
The method was designed to provide food security for those who practice it, while continually building and developing the soil and conserving natural resources. The result is producing safe food year after year in the same small space.
Practiced in over 130 countries across the world, this method has proven that a complete diet can be produced by people in any climate where food can be grown, with very limited resources.
Biointensive resources + reading: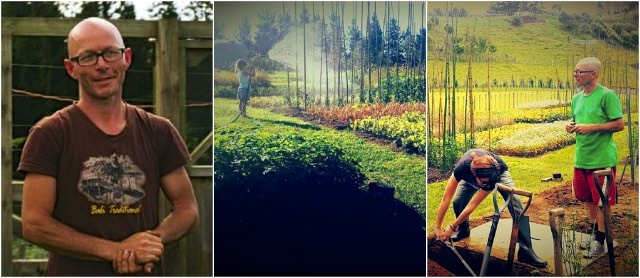 About Jodi Roebuck
Jodi lives and grows in Taranaki, New Zealand where he lives on a thriving small farm. As well as maintaining a large biointensive garden focused on seed production, Jodi manages a flock of sheep using management intensive grazing to improve the land, and teaches and consults on biointensive garden development projects in NZ, Australia, and the US.
Jodi is a humble, quietly spoken person and yet behind his gentle exterior lies a formidable knowledge and skill base – we can't wait to host him!
About the Venue
We're holding this talk at the Gerringong Public School, which is within easy walking distance of Gerringong train station, or easy to get to by car.
As part of the evening, Gerringong P&C will be serving up delicious hot soup + crusty bread, for a suggested donation of $5. All profits from this talk will go towards the school's bush tucker garden, so bring a fiver and share some good hot food with us. How to get to the venue…
Booking In
This is a free event, but your RSVP is appreciated so we can make sure there's enough soup + seats for everyone. Please bring your friends + family, all welcome.
Details
Date:

Friday, September 18, 2015

Time:

6:00 pm - 8:30 pm

Event Categories:
Organizer
Phone:

02 5300 4473

Email:

hello@milkwood.net
Related Events

Need more information?
Contact us using the form below if you have any questions, to arrange an alternative payment method or to be added to the wait list for a sold out event.