July 5th, 2015 ( 10:00 am - 4:00 pm )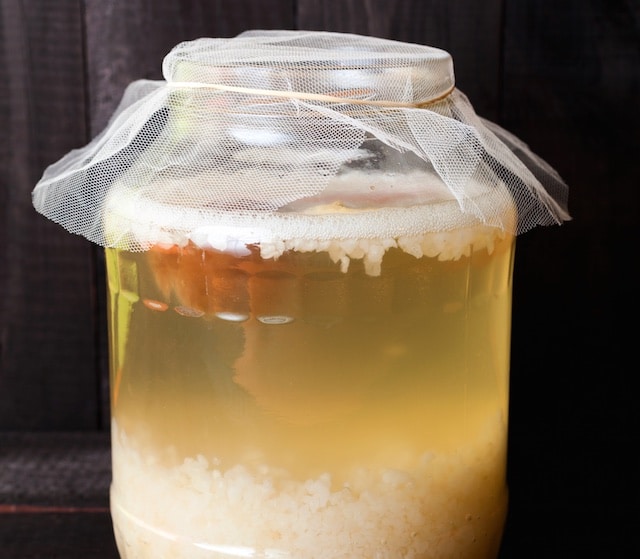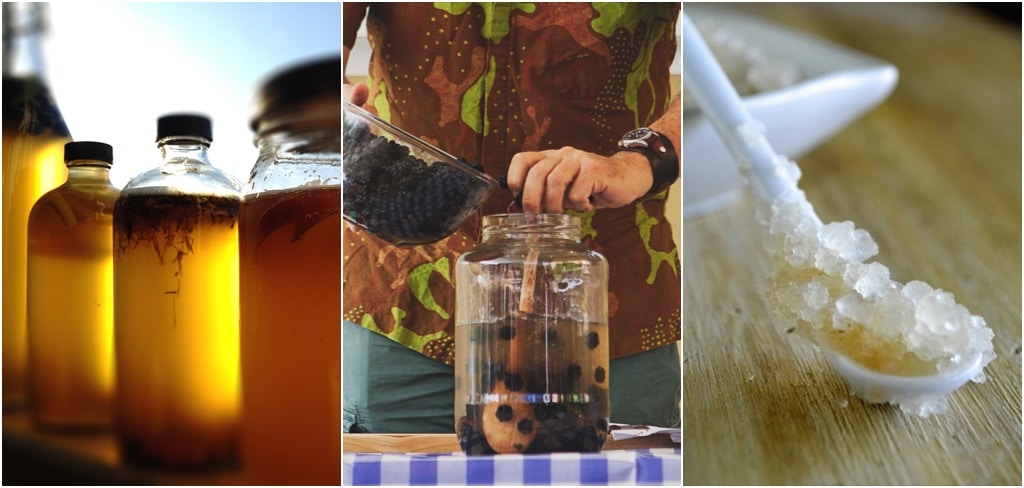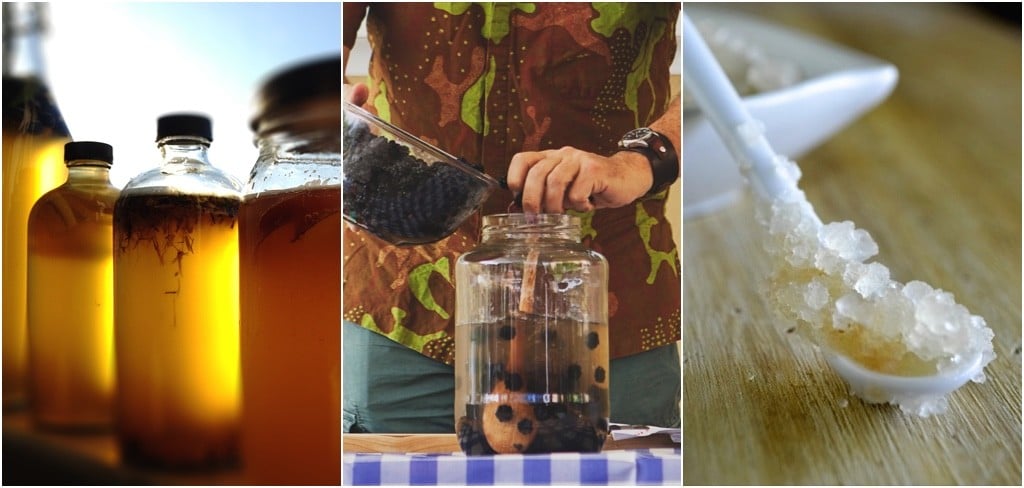 Join us for a one-day masterclass where you'll learn to make all types of fermented drinks + tonics. We'll even send you off with everything you need to get started fermenting  at home.
There's a dizzying array of fermented beverages out there – kombuchas, kefirs, rejuvelac, kvass + tonics of all kinds. They're all great for your gut and overall health, and tasty too – but where do you start?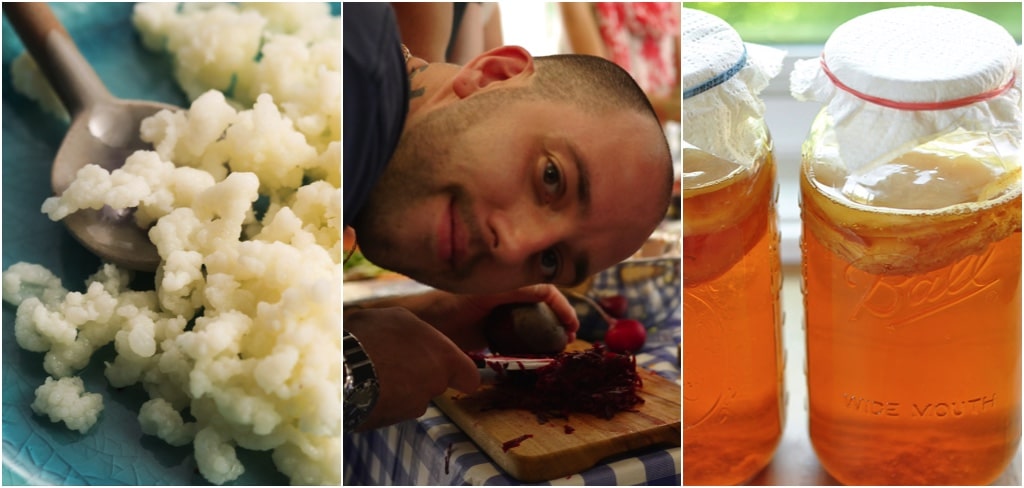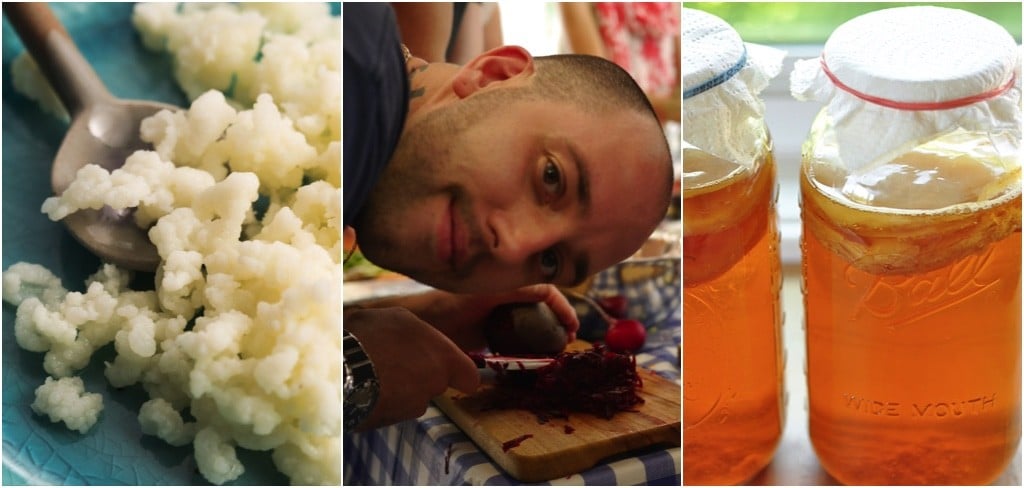 In this course we'll take you through the theory and hands-on making of favourite fermented drinks from all over the world.
You'll leave knowing  your kvass from your kefirs, and  how to make them all too.
This masterclass will cover:
Principles of wild fermented drinks using scobies, vegetable infusions + grains
Gut health + the benefits of home-made probiotics
Kombucha
Water kefir (tibicos)
Milk Kefir
The wide world of kvass' (beetroot + beyond)
Rejuvelac (grain-based tonic)
Master tonic (the ultimate family health protector)
This is a hands-on workshop, so bring your apron and prepare to get messy.
Throughout the day you'll also be tasting all sorts of other delicious and varied ferments from the four corners of the globe.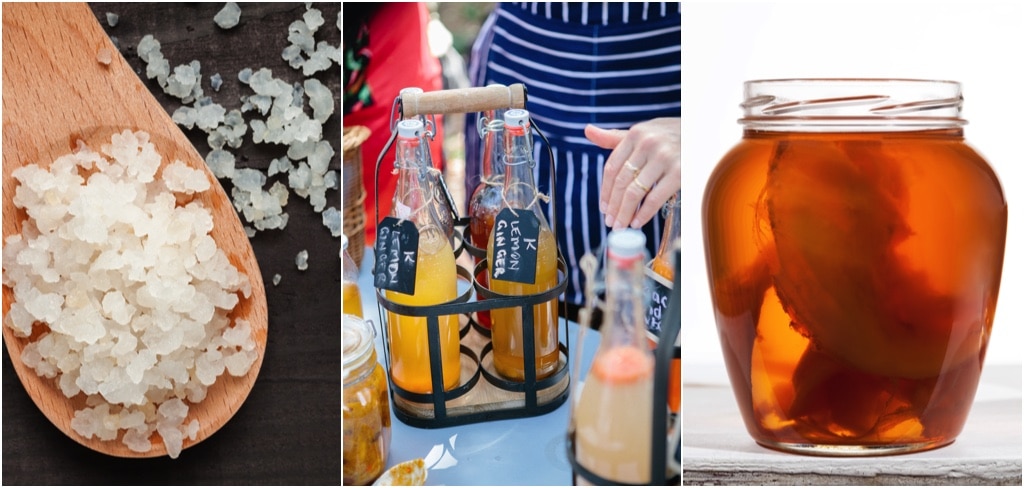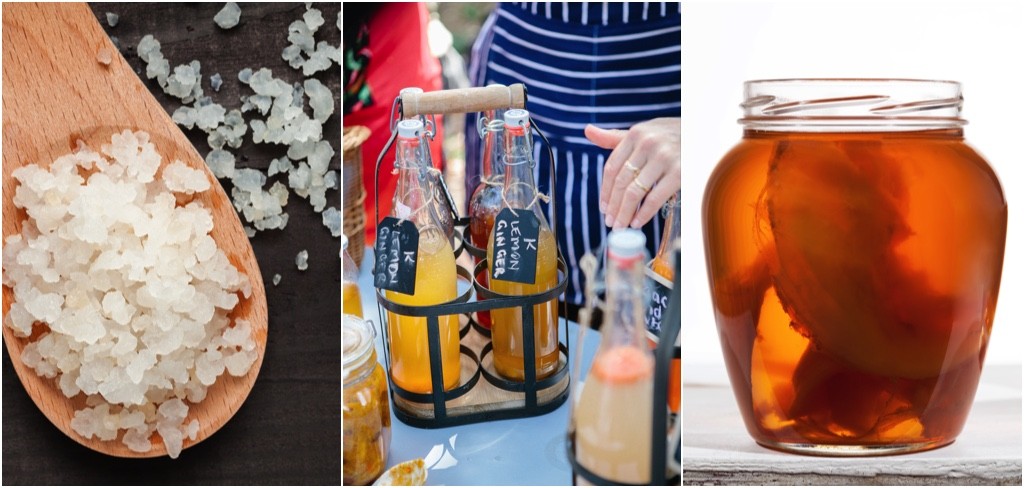 You will leave this masterclass with:
The knowledge and confidence to go home and get fermenting.
A starter pack of different kefir scobies so that you can go straight home and get going.
You'll also leave with jars of the ferments you've make in class, as well as a host of great recipes + resources.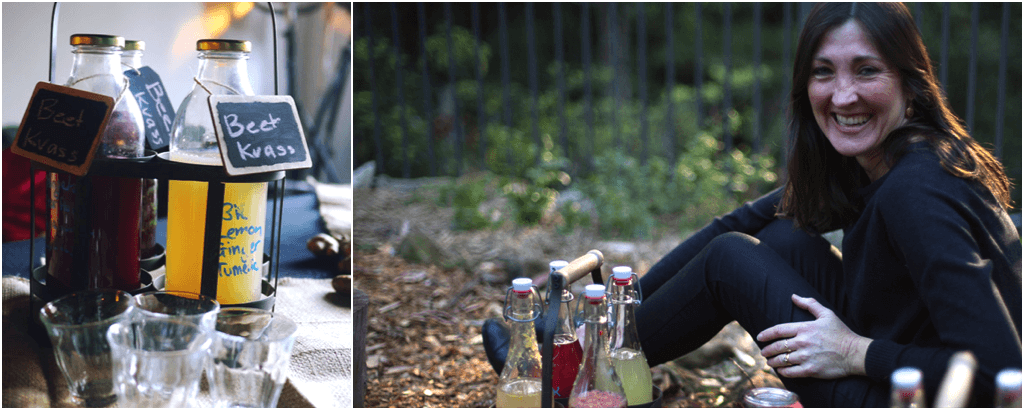 About your teacher:
Gillian Kozicki of Cultured Artisans is a seriously fabulous home-scale fermenter who first started fermenting in an effort to tackle emerging health concerns some years ago.
These days she's got more energy than a twice-fermented bottle of peach tibicos, and is the perfect person to lead you through the foundations of fermentation so you go home confident and ready to make your own.
What to bring:
Bring a pen and notepad, apron and, if you wish, your favourite chopping knife. We'll provide everything else.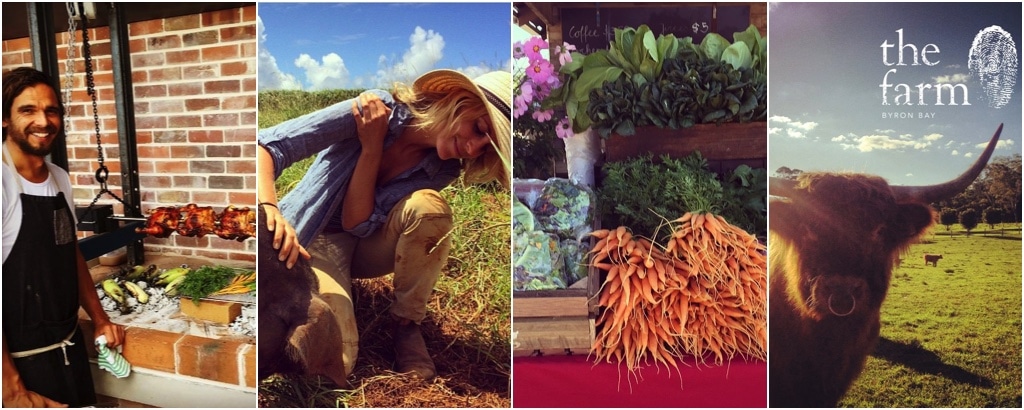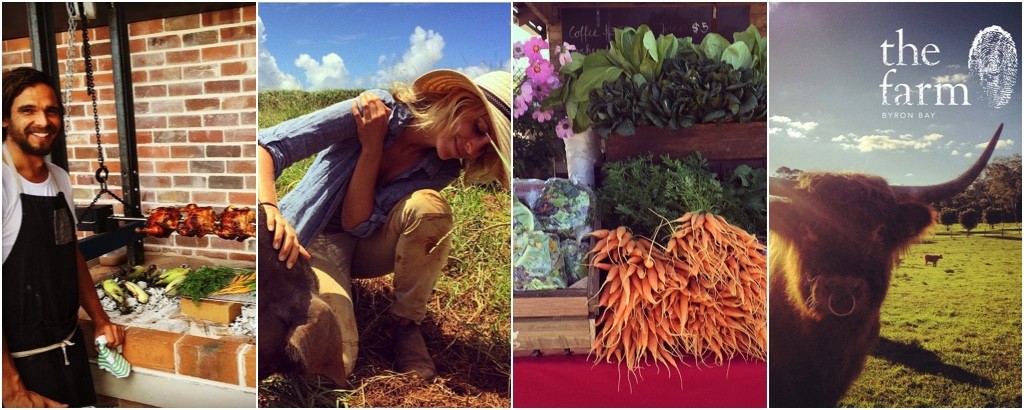 About the venue
The Farm at Byron Bay is a new multi-enterprise taking the paddock to plate ethos head-on. They're setting up to grow, feed and educate their community and beyond, and we're excited to be a part of the educating bit!
There's no accommodation or camping available at The Farm (yet) – but there's plenty of options nearby – how to get there, where to stay…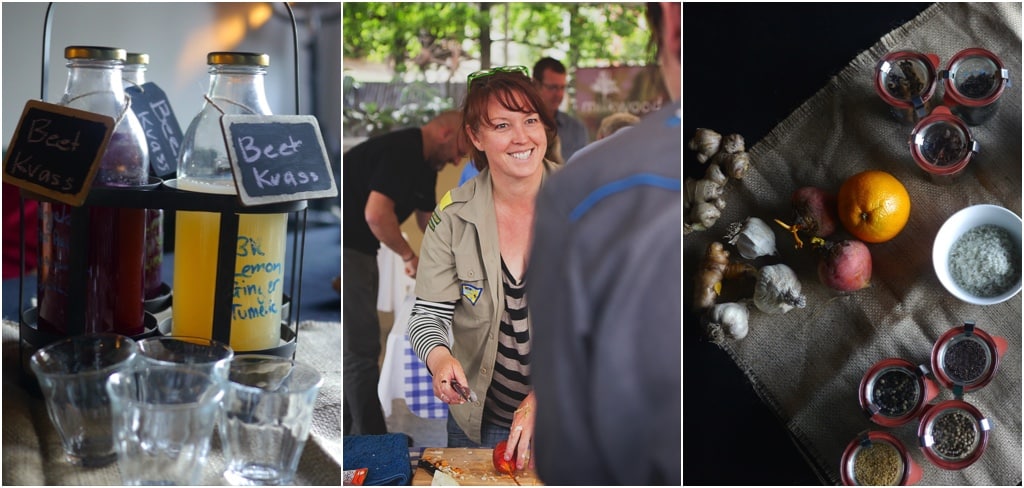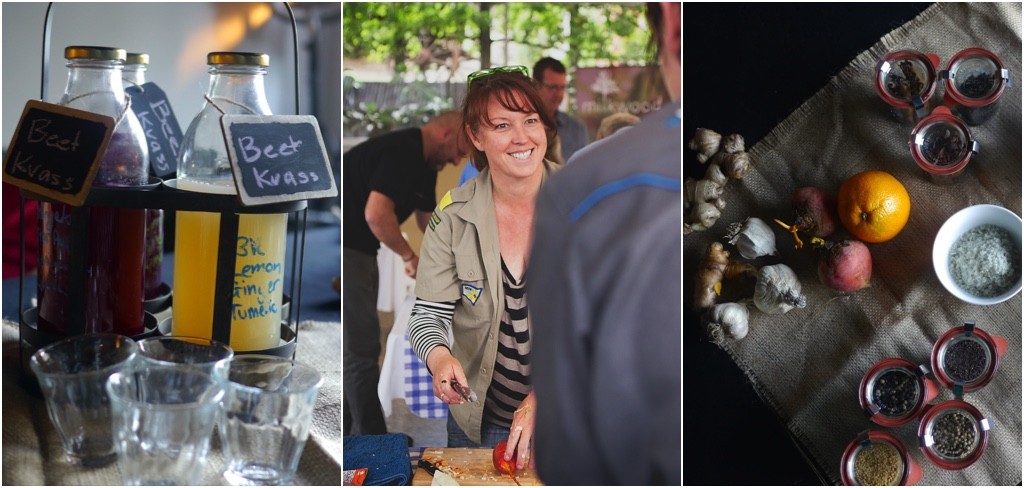 Booking into this masterclass
You can pay for your course below with your credit card, or if you prefer, contact Trev in our office to arrange payment.
Masterclass bundle: for those who want to do the Drinks + Tonics + Vegetable + Fruit masterclasses on the same weekend, we've got a special bundle price for you! See below.
Please ensure you read our refunds policy prior to booking your course.
Need more information?
Contact us using the form below if you have any questions, to arrange an alternative payment method or to be added to the wait list for a sold out event.