December 5th - 6th, 2015 ( 9:00 am - 5:00 pm )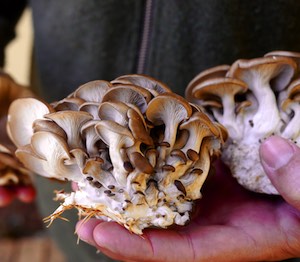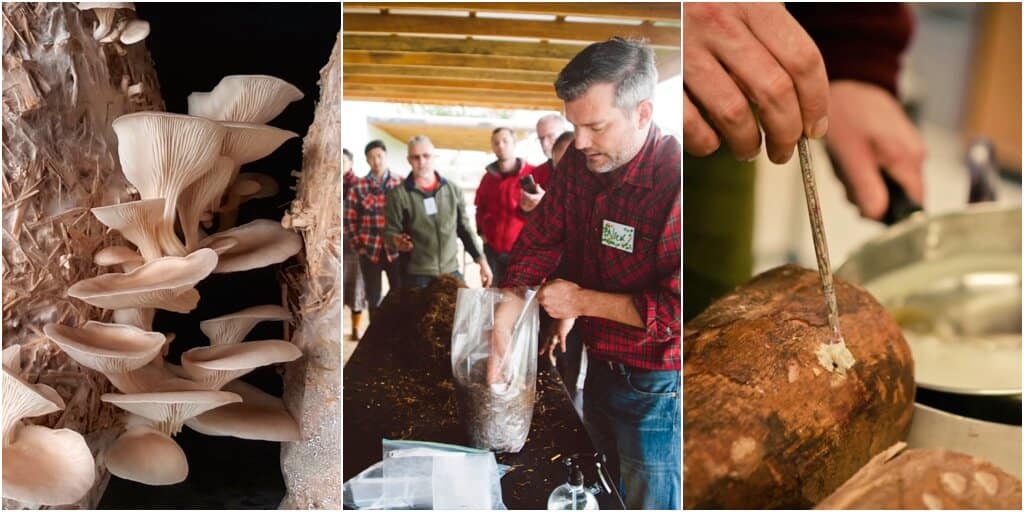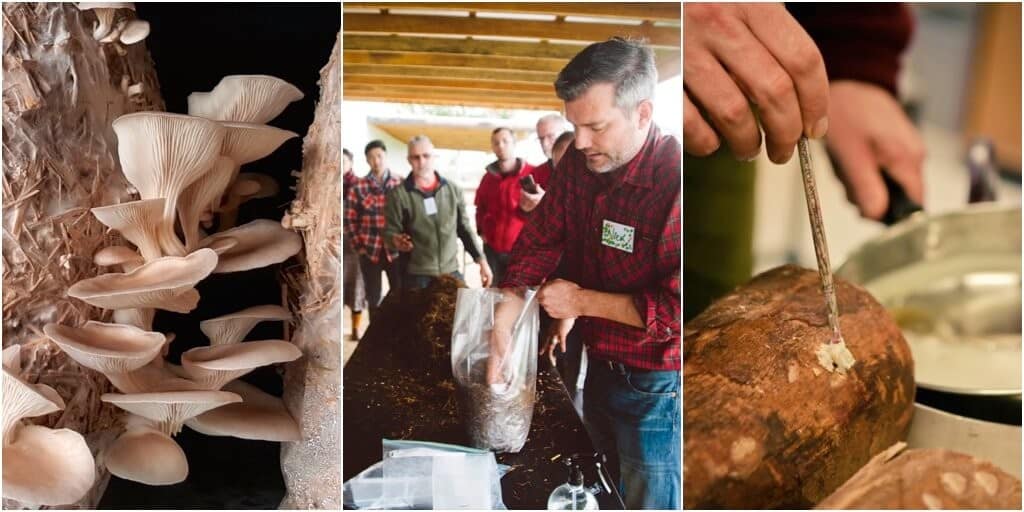 Join us for two jam-packed days of hands-on skills in edible mushroom propagation. Learn how to grow delicious oyster, shiitake, pioppino, enoki, reishi (lingzhi), lion's mane, king stropharia and many other mushrooms at home, organically!
This practical workshop will take you through the details of home mushroom propagation and introduce you to the fascinating world of fungi. You'll also receive a host of take-home mushroom resources to get you growing.
Our approach is designed to give you the knowledge and tools to grow a sustainable, diverse mushroom supply at home – all year round.
We use minimal intervention with our mushroom propagation and focus on teaching resilient processes that are better suited to home cultivation, rather than the climate-controlled approach of conventional large-scale mushroom propagation.
By the end of this course you will have the skills to take any suitable store-bought or foraged mushroom, clone and propagate it in a variety of ways, and create a lifetime supply of free mushrooms with minimal start up costs.
---

This Milkwood course is eligible for The Industry Skills Fund, providing up to 75% off course costs to folks in small businesses that meet the fund's criteria. More info here…
---

In this workshop you will learn:
The biology & ecology of Fungi
'Cloning' store-bought mushrooms to make your own pure culture on agar plates
Producing spore prints and using them to produce new varieties of mushrooms
Duplicating agar cultures so you can keep a master bank of different species
Using agar cultures to inoculate organic grain or sawdust to make mushroom spawn
How to use that spawn to inoculate freely available materials to grow massive amounts of mushrooms
How to create the conditions to encourage your fungi to produce the best mushrooms
How to inoculate logs with sawdust & dowel spawn in order to grow the highest quality shiitake mushrooms


How to create a garden of giant mushrooms in your backyard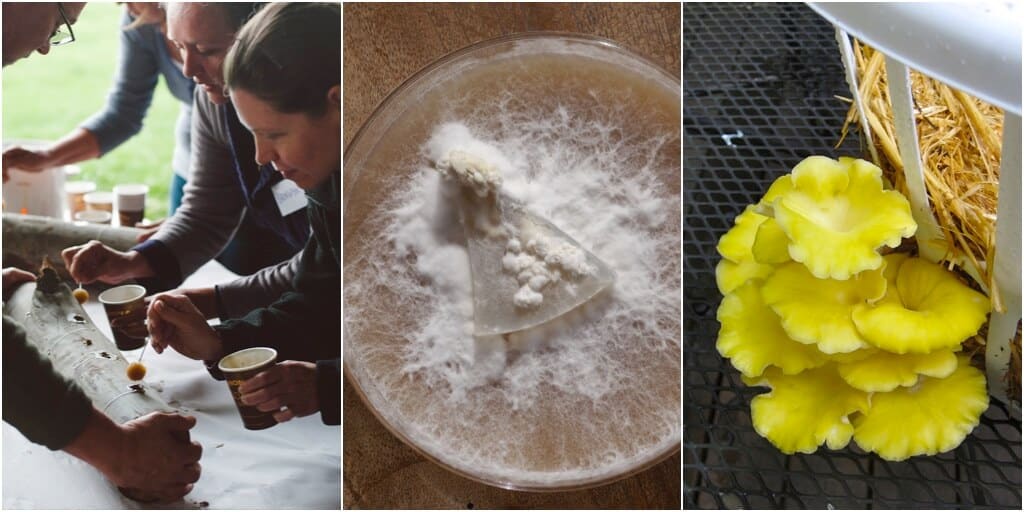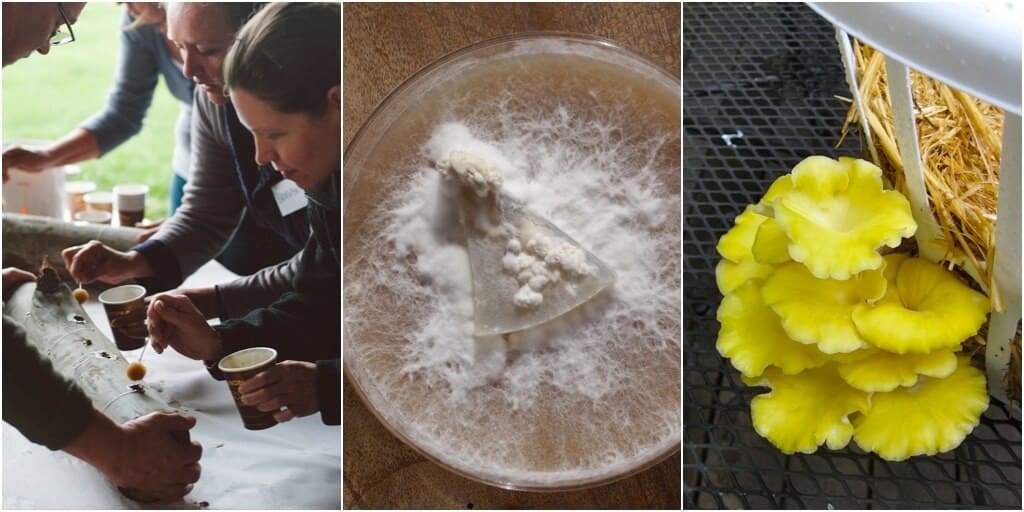 Growing your own organic mushrooms is a great way to introduce important trace minerals to your family's diet, as well as being a fun and extremely interesting thing to do.
Growing organic mushrooms can lead to a successful micro-enterprise that fits well with many small farms, homesteads and urban growers. Once you know how to do it, there is very little ongoing cost.
So if you're curious about how to start growing mushrooms in bags, logs or in the ground and how to propagate your own strains of mycelium for a lifetime supply, join us!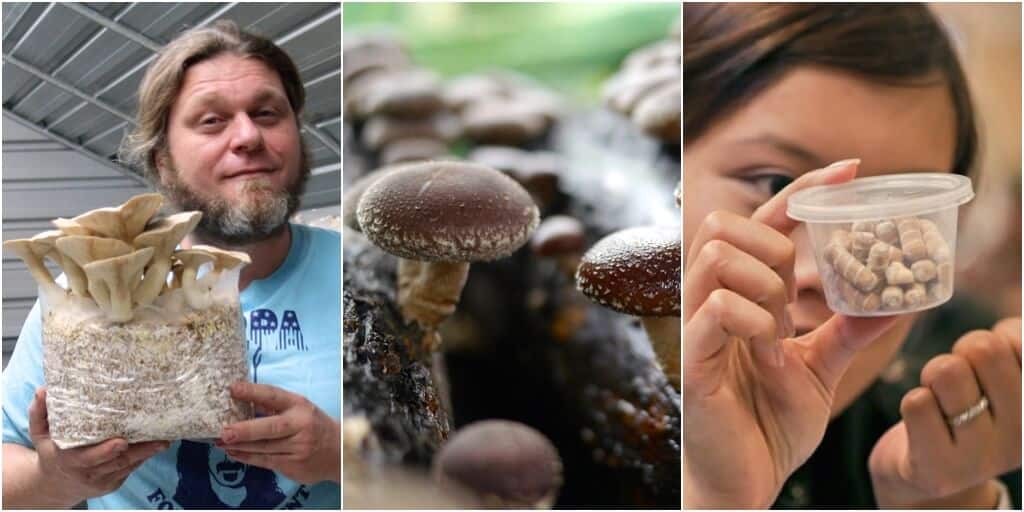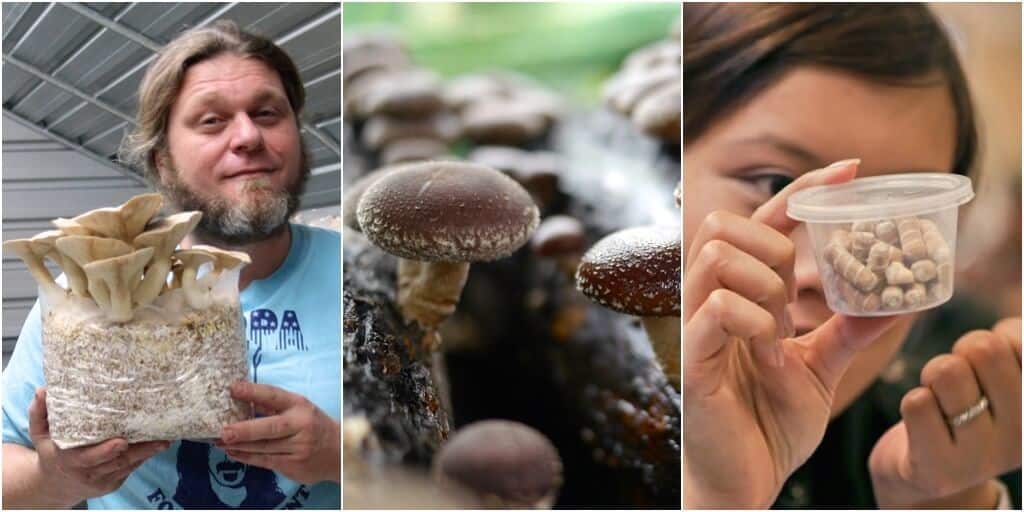 Your course fee includes
Each student receives extensive mushroom propagation resources, as well as extensive resources & how-tos to help you get growing.
Each course's resources will vary, so the image below is indicative only. Your course fee also includes tea + coffee + organic fruit during the day.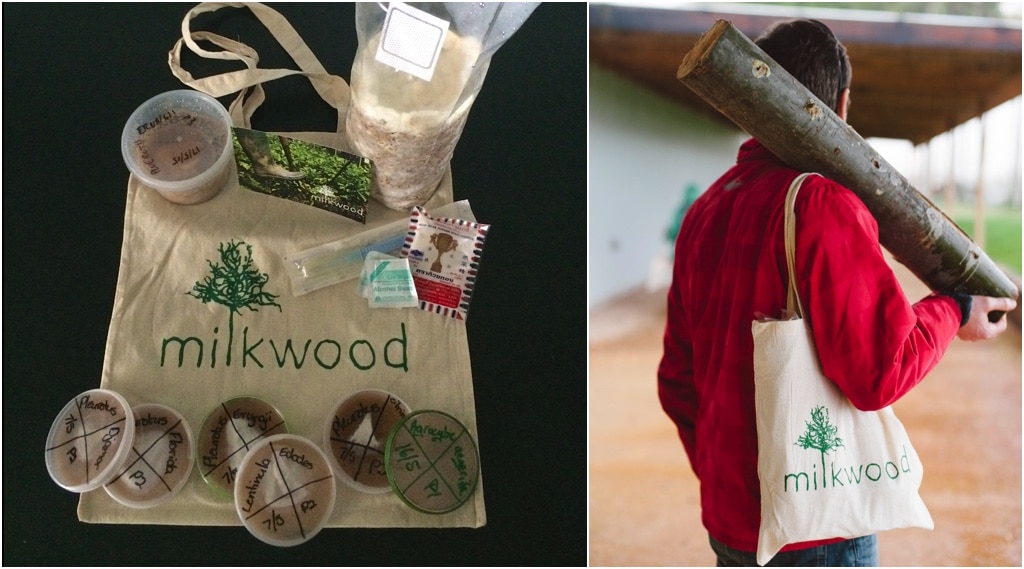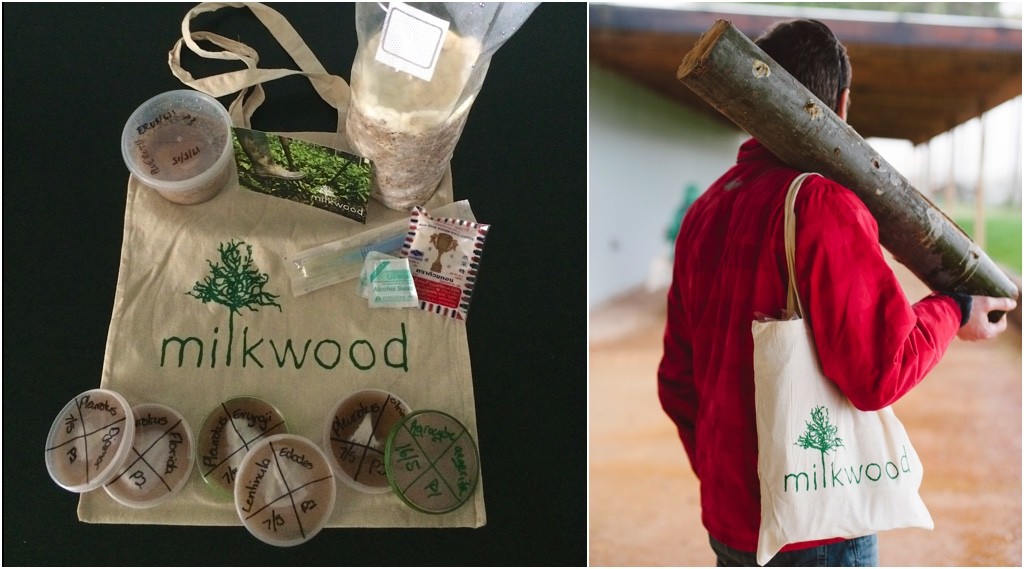 About your teacher
Nick Ritar is a passionate small-scale mushroom cultivator who heads the mushroom propagation project at Milkwood. Nick has trained with world-leading mycologist Paul Stamets from Fungi Perfecti and has been teaching mushroom propagation since 2011.
His passion for knowledge and hands-on skills is infectious, and his aim with this workshop is that you will leave confident and ready to take on a wide range of mushroom propagation techniques at home.
Some resources to get you thinking
About the venue
This course will be held in the workshop space adjoining the 107 Rooftop Garden in Redfern, Sydney.
The 107 Rooftop Garden is an inner-city food system full of vertical gardens, intensive veggie beds, aquaponics, beehives, dappled shady nooks and lots of hands-on opportunities to learn and grow good things. More about the venue here…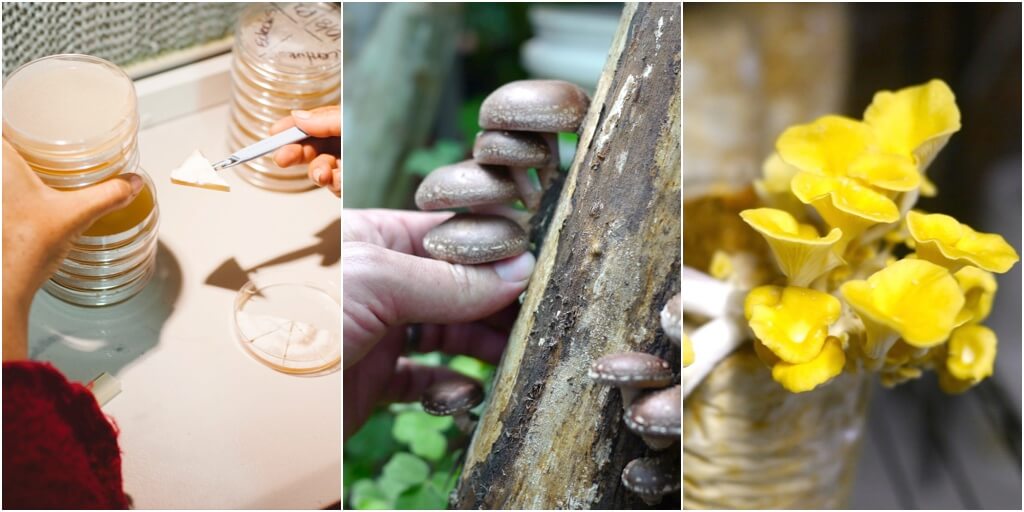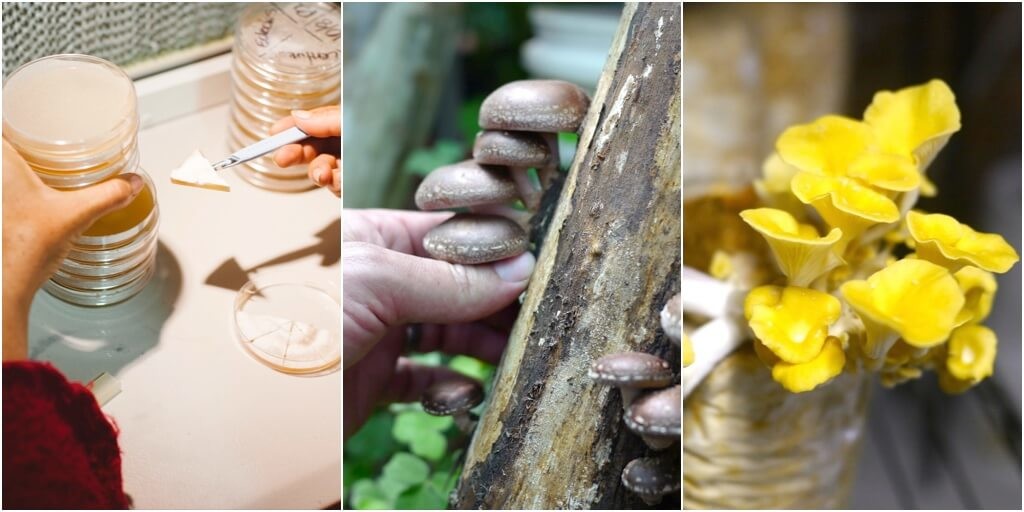 Booking into this workshop
You can pay for your course now with your credit card, or contact Trev in our office via the form below (scroll down) to arrange payment.
Please ensure you read our refunds policy prior to booking your course.
Details
Venue
Level 1, 107 Redfern St




Sydney

,

New South Wales

2016

Australia
Organizer
Phone:

02 5300 4473

Email:

hello@milkwood.net
Need more information?
Contact us using the form below if you have any questions, to arrange an alternative payment method or to be added to the wait list for a sold out event.