November 1st - 3rd, 2019 ( 8:30 am - 4:30 pm )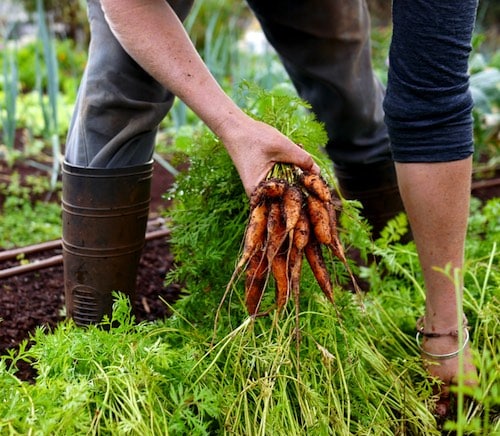 Learn how to start an organic market garden from scratch with a combination of theory + on-farm knowledge. Milkwood is proud to present this course in partnership with Pocket City Farm and Living Earth Farms.
Are you itching to take bare ground to thriving, intensive vegetable production in one season? This course is for those who want to establish a viable, small-scale organic growing enterprise.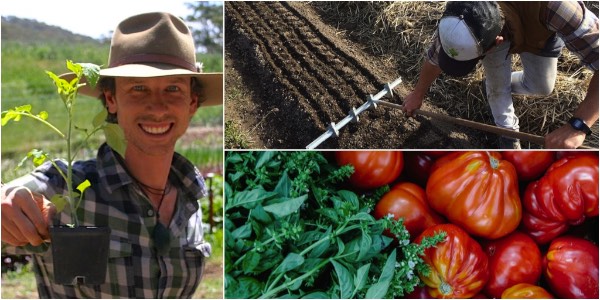 Your teacher is Olivier Sofo, an established organic grower and teacher who we love to work with because he's wise beyond his years, and because he's managed farms and grown fantastic veggies in climates as diverse as Vancouver, Western Sydney and the Southern Highlands of NSW
This three day intensive covers everything from soil health to finding markets for your produce – it's a nuts-and-bolts course filled with solid knowledge and techniques for future growers.
You will also leave this course with a swag of resources for your future growing enterprise, and you'll be ready to take action to make your future as a grower happen.
……………………….
"After doing this 3 days of intensive learning, both in the classroom and out in the field, I am confidently working away towards a career as a market gardener.
Thankyou to Olivier for sharing your knowledge and wisdom, and Milkwood for putting this all together." – Chris H, Horticulturalist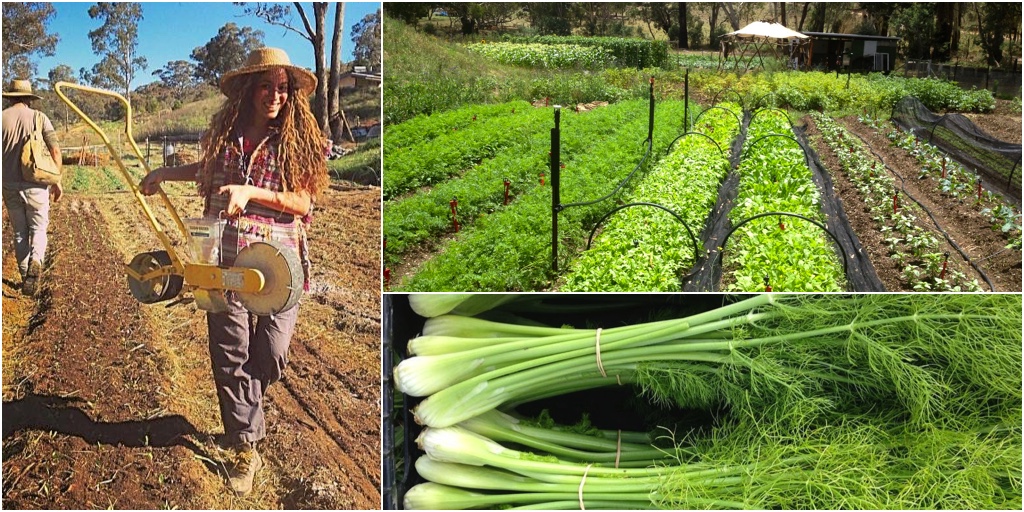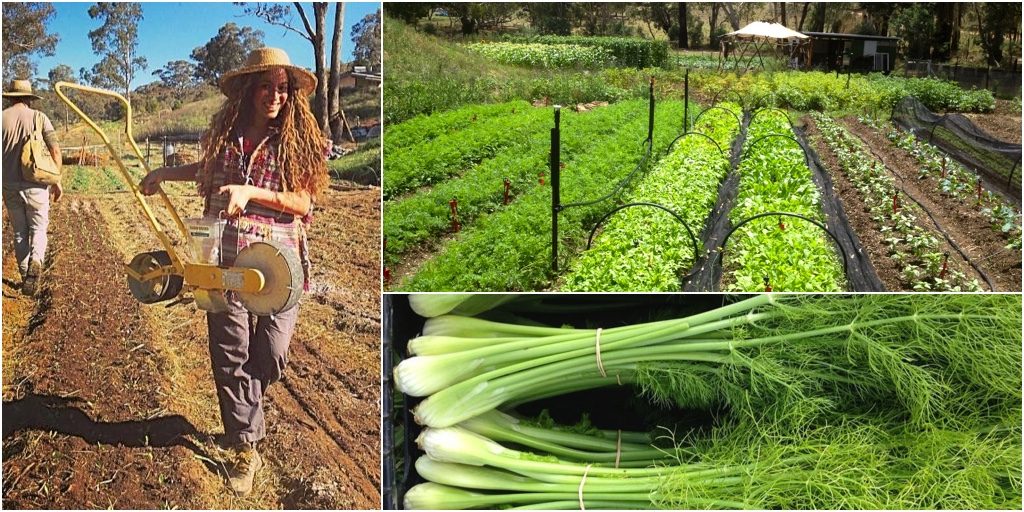 "Olivier presented in such a way that all the info was easy to absorb. He clearly knows his stuff and presented in an easy to learn way – peppered with humour and anecdotes. Olivier's passion for market gardening is obvious and I came away really believing I could be successful at all this, and full of enthusiasm.
I can't imagine anyone more qualified or suited to present this course" – Biffy, Spring 2019
……………………….
By the end of this course you will learn:
Strategies for garden design, planning & layout
Tools, resources and other considerations
Propagating healthy seedlings
Bed preparation
Soil fertility and management
Designing appropriate crop rotations
Harvest & storage
Irrigation strategies
Strategies for establishing and leveraging markets for your produce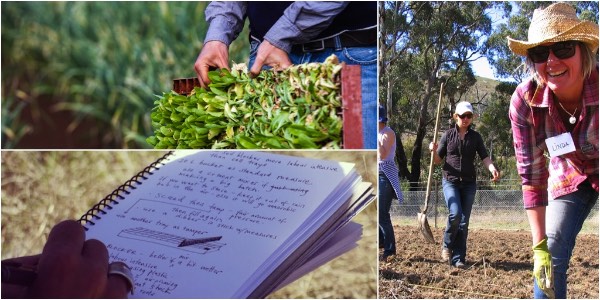 Using a combination of classroom time and on-farm learning as our training ground, Olivier will take you through how to plan your garden layout, make beds, plant a variety of crops, plan what goes where, strategise for integrated pest management and prepare for a bumper harvest.
As part of this course, we'll be spending time in Pocket City Farm's market garden, non-profit growing local food using organic growing techniques on rented + unused land in the middle of the city.
On the second day of the course, we'll take a bus trip to Olivier's Farm in Mittagong, Living Earth Farm, for a day of hands-on learning and understanding how to put a market garden enterprise together.
We'll see how they grow and interact with their markets, from direct supply of restaurants to food boxes and other suppliers. And you'll leave this course bursting with ideas and strategies for starting your own enterprise.
……………………….
"This course was worth every cent. It also highlighted areas that I need to learn more about. It made me think more about the land I choose to farm on and what markets are better suited to my overall plan." – Will C, future farmer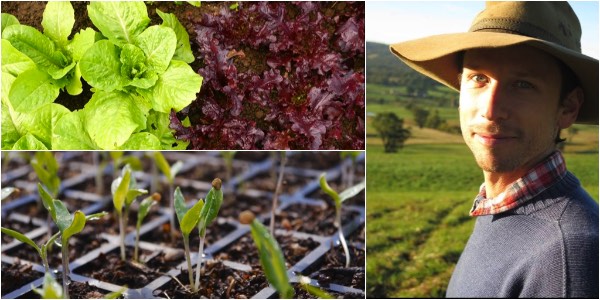 About your teacher:
Leading you through this 3 days of knowledge will be Olivier Sofo. Growing up surrounded by well-grown food, Olivier is a full-time market gardener, starting out at Foxglove Farm in Canada, and more recently in the southern highlands of NSW where he farms with his partner Falani at Living Earth Farm.
Olivier's growing experience is incredibly varied – he's worked in many climates and soils. He's grown organic veggies as a self-employed grower, and within a larger enterprise.
Olivier has a passion for dynamic adult learning environments, and has a strong focus upon sharing his knowledge to help inspire and guide positive change in the community.
In this course it is Olivier's mission to make sure that you leave with solid learning outcomes, so that you're ready to make the most of your new knowledge about soils, seeds, design, crop rotation, growing, harvest, markets and more.
So if you're ready to get the skills and knowledge you need to plan, design and begin a market garden enterprise, join us!
……………………….
"Olivier was brilliant in both the delivery of the subject matter and including the participants in his presentation. He is an outstanding presenter with a great sense of humour, totally captivating our attention with his stories, knowledge and passion." – Michelle, Spring 2018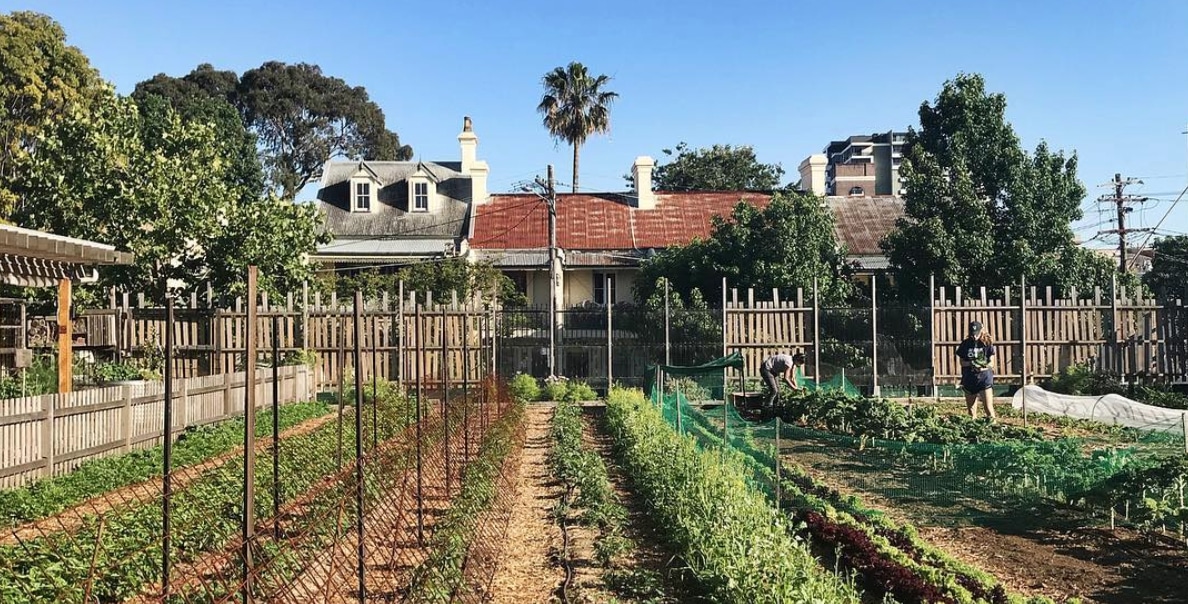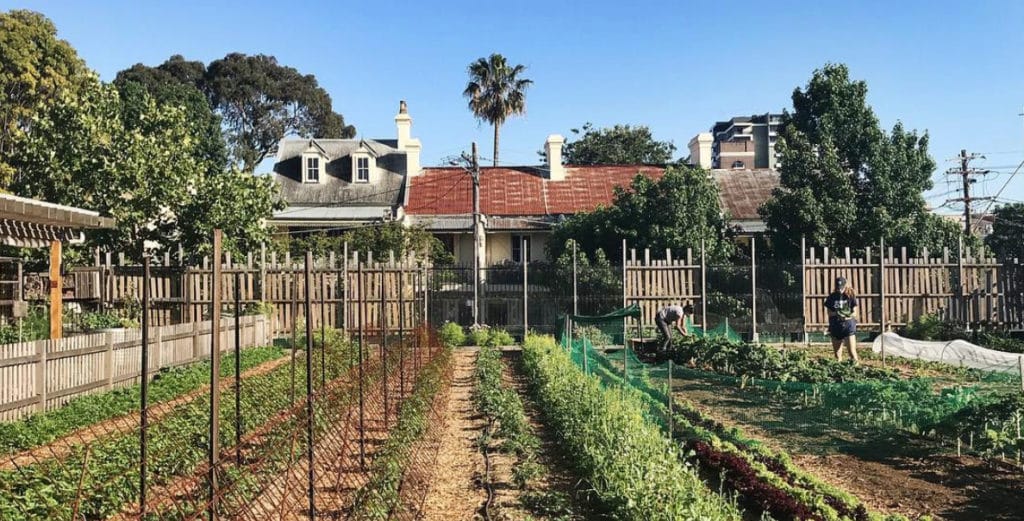 About the venue:
This course is a combination of focussed theory and on-farm learning based at Pocket City Farms in Camperdown, Sydney, AND a day trip to Olivier's farming enterprise, Living Earth Farm.
A non-profit growing local food using organic growing techniques on rented + unused land, Pocket City Farms are an amazing example of folks using skills + soil to help change our food system. More about the venue and how to get there…
Your course fee includes:
Comprehensive post-course e-resources, as well as organic tea, coffee and fruit throughout the day. For lunch on the first and third course day, there's an onsite kiosk serving up farm-fresh lunches, or many other eateries nearby. On the second day, we'll take you to Living Earth Farm near Mittagong by chartered coach, leaving from Pocket City farm – pack a sandwich!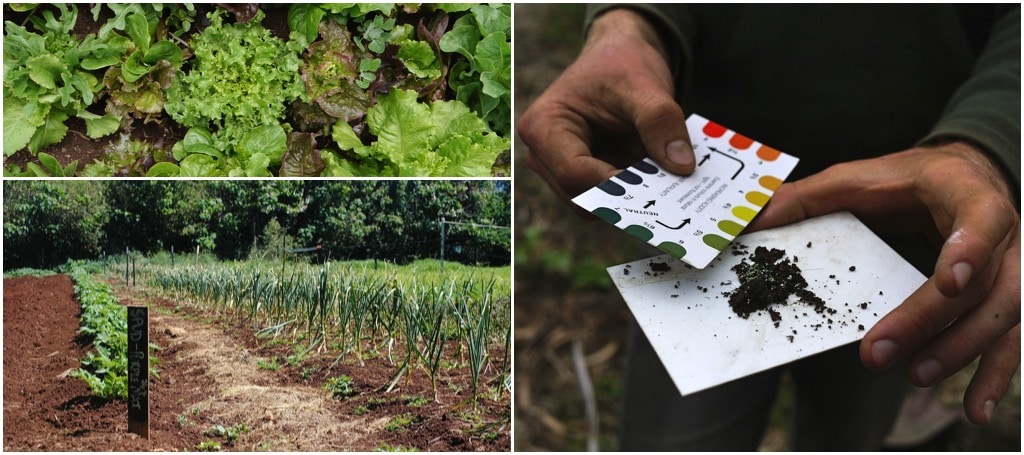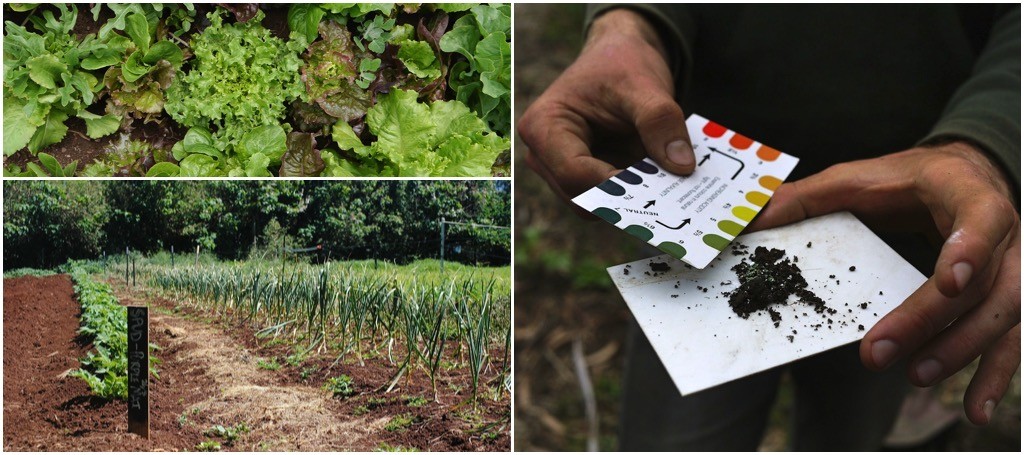 Details
Organizer
Phone:

02 5300 4473

Email:

hello@milkwood.net
Venue
31A Mallett Street




Camperdown

,

NSW

2050

Australia

+ Google Map

Website:
Need more information?
Contact us using the form below if you have any questions, to arrange an alternative payment method or to be added to the wait list for a sold out event.