Update: Bookings for this course have now closed. Click
here
to find any
Book Event
courses we have scheduled.
November 4th, 2018 ( 6:00 pm - 10:00 pm )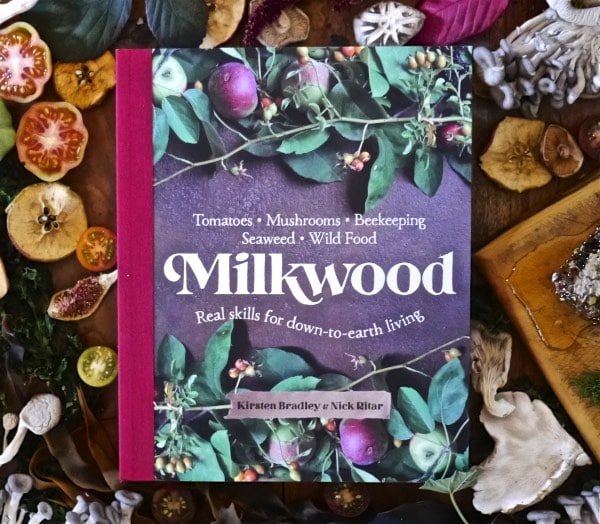 On the 1st and 4th of November, Cornersmith are hosting a very special neighbourhood dinner in collaboration with Kirsten Bradley + Nick Ritar of Milkwood, to celebrate the release of their new book Milkwood.
Kirsten and Nick invite you to make the skills that they have cultivated over a decade your own with their book, Milkwood. Chapters on tomato and mushroom cultivation, natural bee keeping, foraging seaweed and wild food show you how to reap the rewards of committing to low impact and down to earth living.
Milkwood continue to inspire us, so to celebrate their book and our long-standing friendship, we have created a menu that reflects each chapter of this amazing guide. Keeping every part of this menu local, including Milkwood foraged seaweeds, we have collaborated with our community of producers to bring you a dinner that is a gathering of skills, passion and the kind of flavours that can only be found close to home.
Listen to Kirsten discuss each chapter of the book as each matching course is served. You will also have to opportunity to ask her directly about the book and the Milkwood philosophy.
Guest contributors are Sparrow and Vine, Wildflower Brewery, Oliver Brown (Fat of the Land and Sea) and Tim Malfoy (Natural Bee Keeping Australia).

Need more information?
Contact us using the form below if you have any questions, to arrange an alternative payment method or to be added to the wait list for a sold out event.