Update: Bookings for this course have now closed. Click
here
to find any
Community Event
courses we have scheduled.
January 30th, 2016 ( 3:00 pm - 7:00 pm )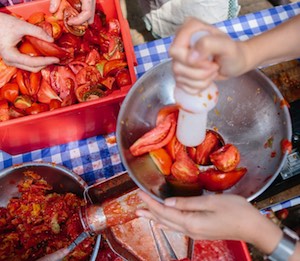 A special Milkwood Social event especially for our network – come on down, lovelies!
Come help preserve the harvest, and eat it too! Join us for an afternoon of tomato squishing, bottling, feasting and making merry…
Firstly we will start with a hands-on, rolling session of passata making – the squishing, the bottling and the boiling. Wearing red might be a good idea.
Next we'll cook up fresh pasta for an early dinner, to go alongside a fresher-than-fresh passata sauce, summer herbs and other simple pleasures.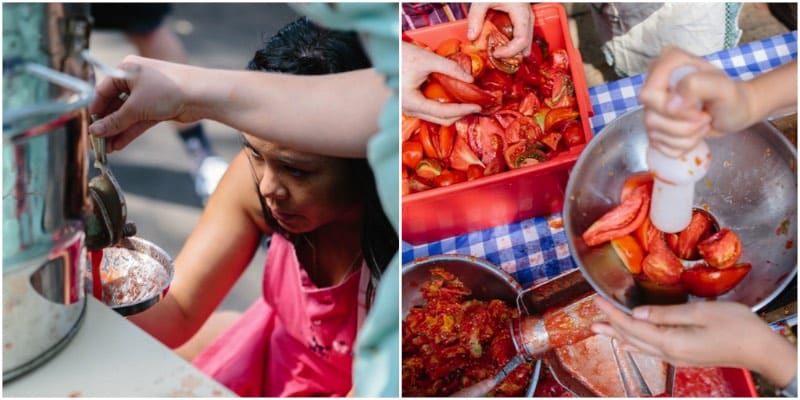 Then, we'll all sit down and share a meal in the shade, to celebrate summer and the goodness of the tomato.
Supper will be followed by more passata making, salsa-meets-dancehall-meets-reggae tunes, and virgin (or otherwise) marys.
At the end, we'll send you home with bottles of freshly made organic passata, new friends, and new skills.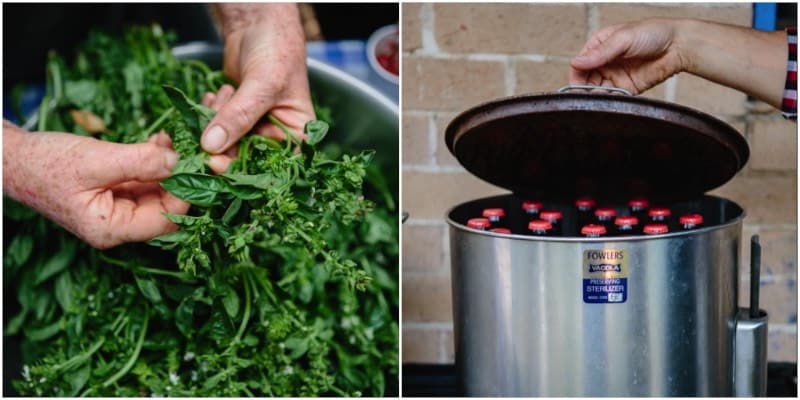 What to bring:
2 thick socks per person (for the boiling phase of passata, not for your feet)
1 Apron
Sun hat
You can read all about previous passata days here…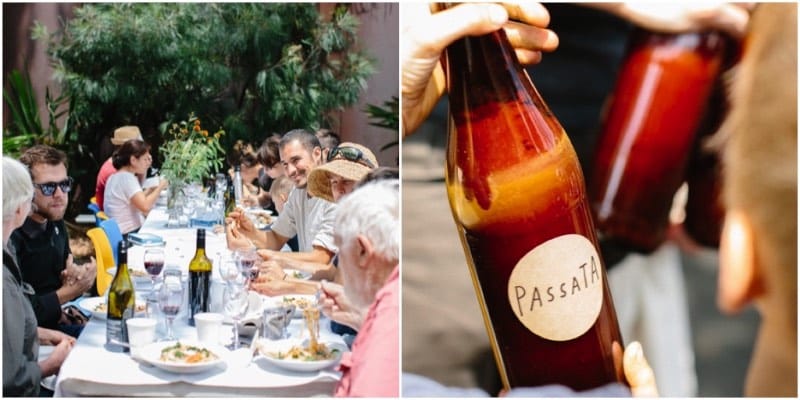 About the venue
This event will be held in the workshop space + adjoining 107 Rooftop Garden in Redfern, Sydney.
The 107 Rooftop Garden is an inner-city food system full of vertical gardens, intensive veggie beds, aquaponics, beehives, dappled shady nooks and lots of hands-on opportunities to learn and grow good things. More about the venue here…
Booking in
You can pay for your ticket below with your credit card. To keep this event lean on admin, we're taking credit card and paypal sales only.
Please ensure you read our refunds policy prior to booking your course.
Need more information?
Contact us using the form below if you have any questions, to arrange an alternative payment method or to be added to the wait list for a sold out event.