July 16th - 29th, 2016 ( 9:00 am - 5:00 pm )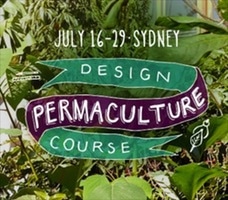 Join us this winter to get inspired and skilled up in Permaculture design – you'll leave ready to create abundance in a world out of balance, with solid design skills and techniques.
Your learning will be led by a stellar teaching team of Permaculture teachers – Hannah Moloney, David Holmgren, Brendan Morse, Nick Ritar and special guests.
A Milkwood Permaculture Design Certificate Course teaches you the skills and knowledge to design and implement fundamental and life-changing resilience into your everyday home, community and beyond.
[testimonials]
[testimonial author="Charl Crous"]"I love the whole design process that these guys go through. Really thorough – they know their stuff"
[/testimonial]
[testimonial author="Kathryn Scobie"]"I can't think of a better stepping stone for making a positive change in your life towards something more sustainable, more healthy, more satisfying and more connected. Don't think about it. Do it. You won't regret it."
[/testimonial]
[testimonial author="Claire Lane"]"After just two weeks, I am armed with a ridiculous amount of knowledge that will enable us to build a sustainable house, with a bountiful garden."
[/testimonial]
[testimonial author="Kirsty Van Grinsven"]"Absolutely inspirational! I feel so proud to have been able to take part in this"
[/testimonial]
[/testimonials]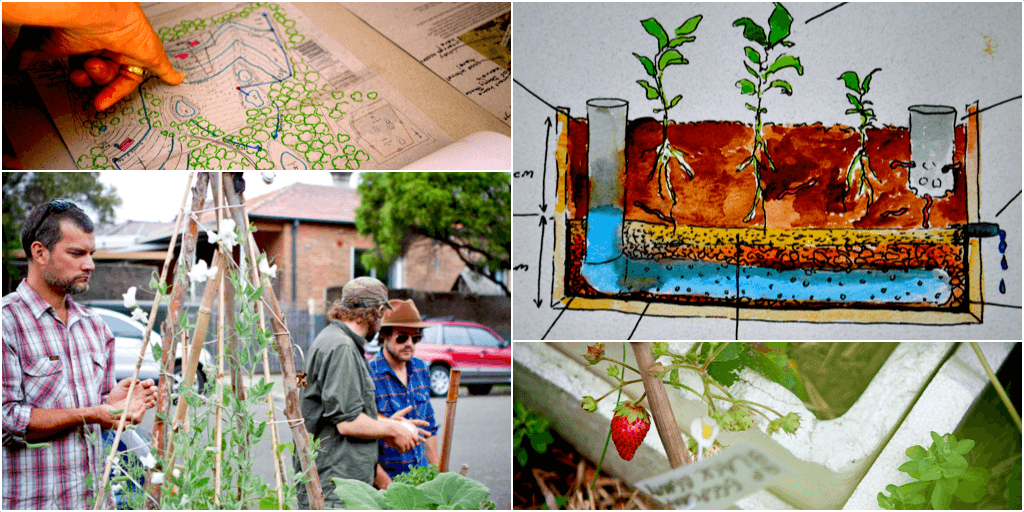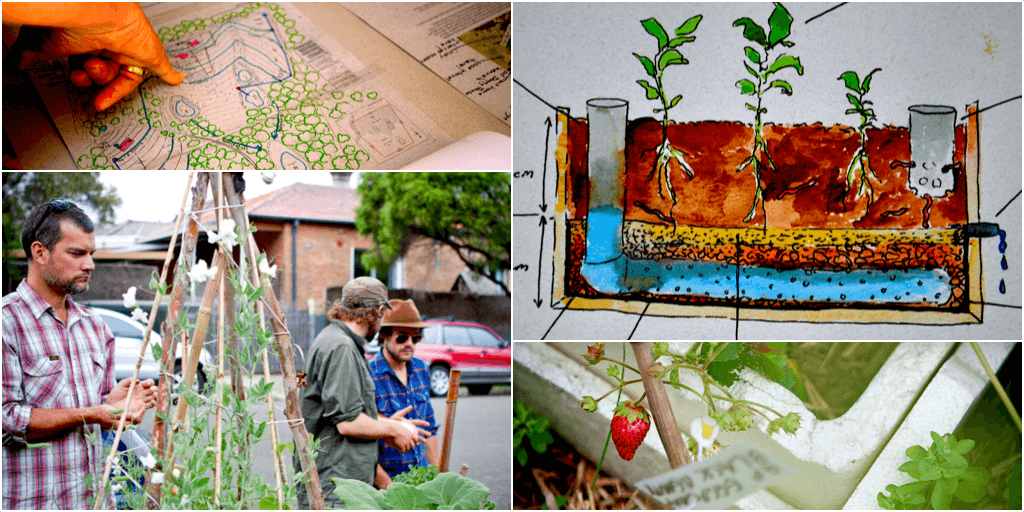 Permaculture is set of principles that result in sustainable and productive systems. Systems for living, architecture, food production, land management and community.
No chemicals and no excuses. Just good, thoughtful, innovative and effective design for the needs of our species.
This 2 week intensive course will arm you with the design thinking and skills to create resilient, synergistic systems for living, working and community.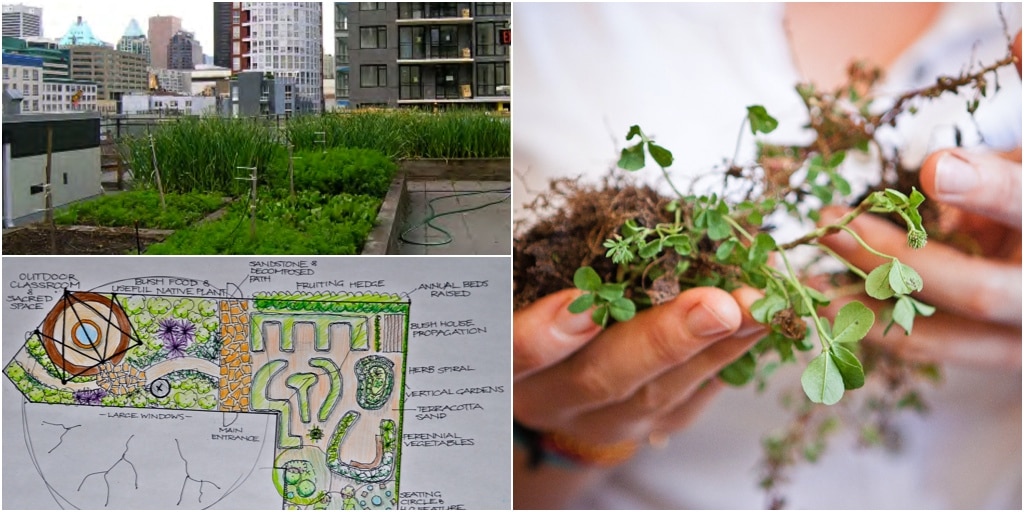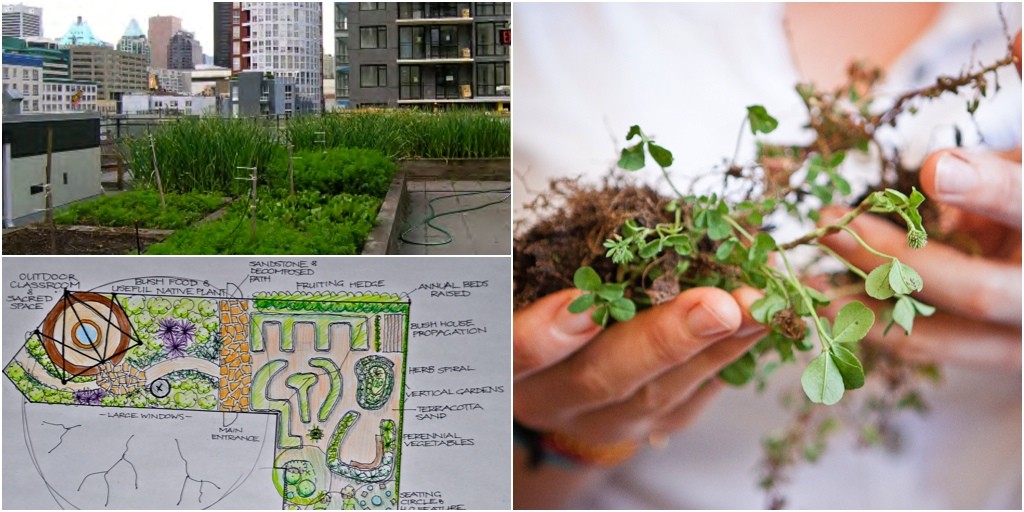 By observing nature we can use natural patterning to design and implement ideas and systems that build on natural processes with energy efficient, low cost and high yielding results.
Milkwood Permaculture PDC graduates leave this course ready to design and implement permaculture into a wide range of scenarios; from urban permaculture systems to small farms and community projects.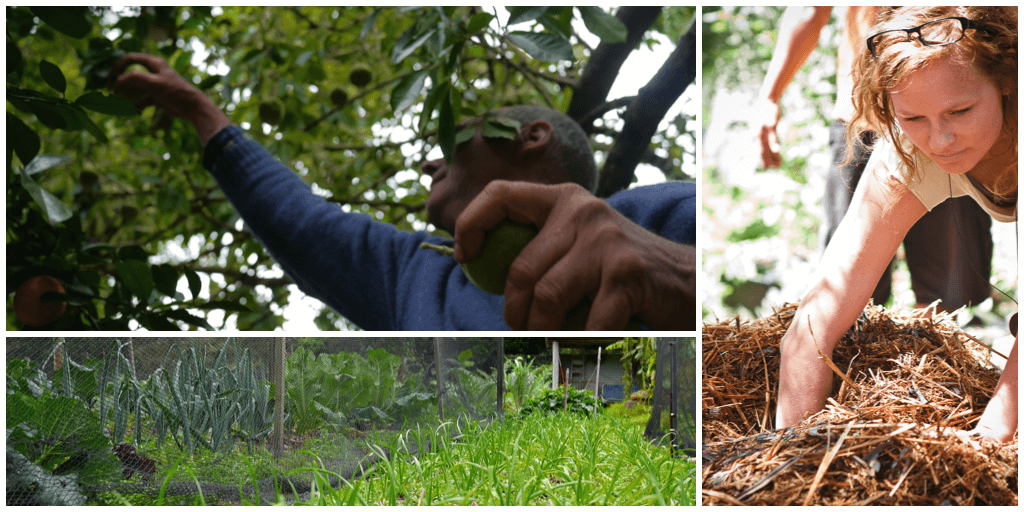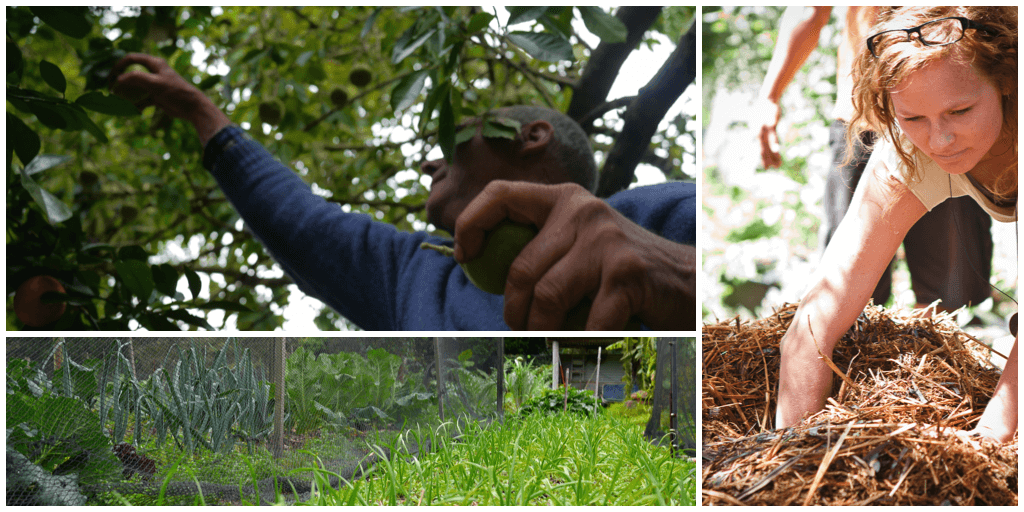 What you will learn at a Milkwood PDC
A Milkwood Permaculture Design Course is steadfastly dedicated to turning you into a better holistic designer. The learning outcomes of this intensive course have been built around a powerful design frameworks to realise this goal.
By the end of our course you will be able to:[row] [third_column]
Design human habitats for abundance while improving ecosystem health
Explain the origins of the permaculture concept and appreciate permaculture ethics and principles in a whole new light
Implement the permaculture design process and integrate systems thinking and design theory into your design approach
Analyse the strengths, resources, boundaries and limitations of the people involved in your project and produce an inspiring goal statement to get everybody on board
Create an accurate base map of  any site
Complete a thorough Site Analysis and Assessment taking into account climate, legal framework, land form, wind & sun, water, access & energy flows, biology, micro-climates, soils & aesthetics
Build functional connections between elements of your design to reduce labour and eliminate pollution
See the underlying patterns in our ecosystems, understand their meaning and how to apply patterning to achieve harmony with the natural world
Design for different climatic conditions and adapt to our climate future
[/third_column] [third_column]
Design water into landscapes to drought-proof your designs
Build the structure, fertility and biological diversity of your soils
Enhance the soil food web to bring your soils to life
Harness the power of trees to modify climate, build habitat and produce food with a minimum effort
Understand the strengths and weakness of using each food producing ecosystem
Use annual gardens to produce food quickly and reliably
Design stable, abundant forest gardens
Design animals into ecosystems for the benefit of all species
Use aquaculture and aquaponics to enhance your designs
Make use appropriate technology for power generation, energy efficiency, food preservation and comfortable homes
Enhance local communities and local economies through permaculture design
Open up new career pathways while making the world a better place
[/third_column] [/row]
Detailed Course Schedule  –  Detailed Learning Outcomes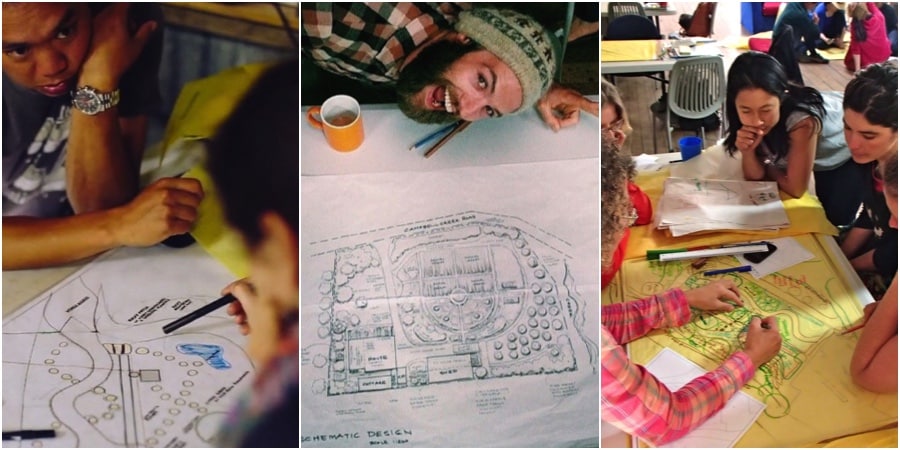 Designing your future
A Milkwood Permaculture Design Certificate can lead anywhere – we've had students use it as a springboard into new careers of all types, from farming to accounting, school garden enterprises, and design services.
Previous student designs  |  Permaculture Futures stories
You will leave this immersive experience with the confidence and ability to create exceptional permaculture designs for any situation.
A full blown agricultural enterprise, an apartment balcony, a quarter acre farm, an intentional community, a company structure whatever human habitat that needs designing.
Site Visits
As part of this course we'll introduce you to some of Sydney's secret permaculture gardens, community food verges and food forests. We'll also visit an inspiring eco-house right in the city that is proving that living lightly can be done anywhere.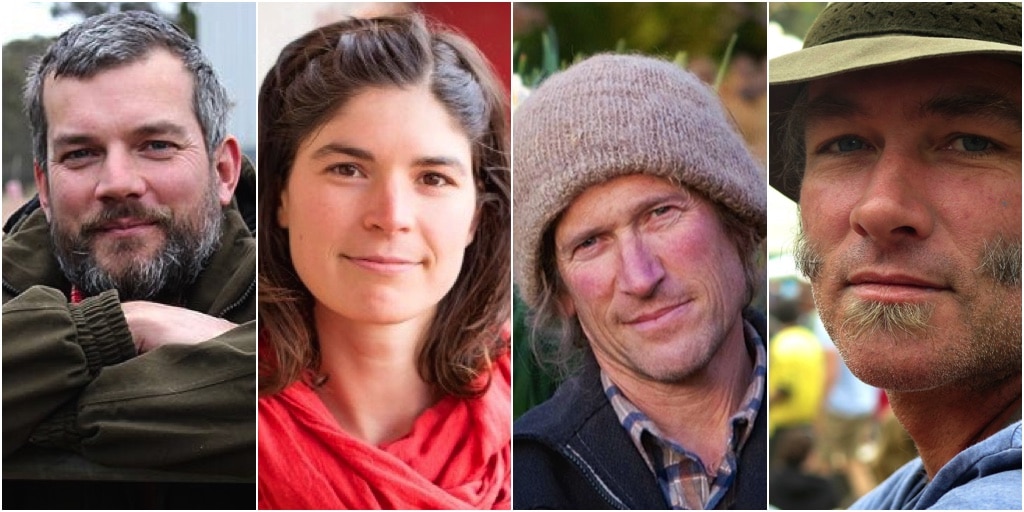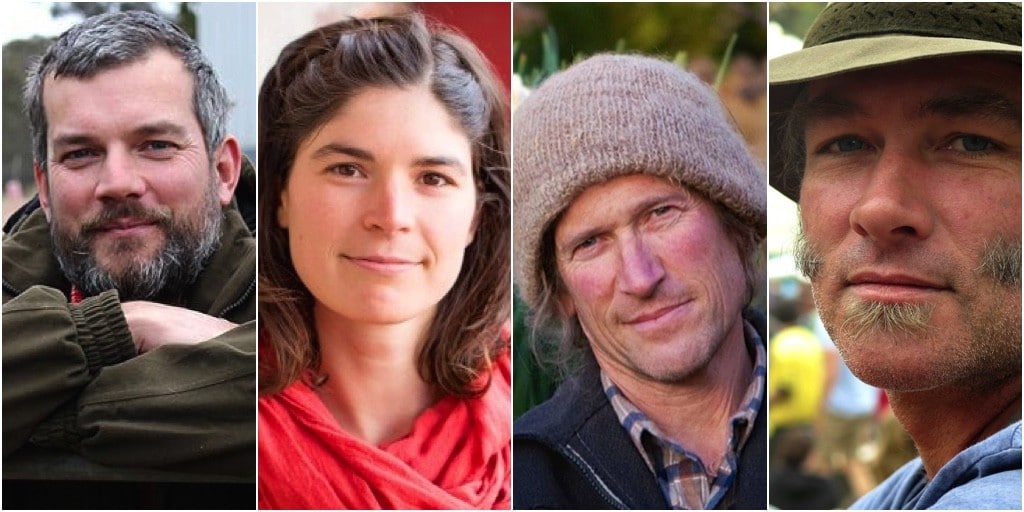 About your teachers
Hannah Moloney has over a decade of hands-on experience in designing, building, managing and doing projects around urban agriculture, small-scale farming, permaculture and community development.
She has a post-grad diploma in community cultural development and has been teaching permaculture across Australia since 2009. More about Hannah…
David Holmgren is an ecologist, ecological design engineer and writer. He is perhaps most well known as co-originator of the permaculture concept with Bill Mollison. Through the spread of permaculture around the world, his environmental principles have exerted a global influence.
He is the author of several significant permaculture texts, the best known being Permaculture: principles and pathways beyond sustainability. David lives at Melliodora near Hepburn Springs, Victoria, with his partner Su Dennett. Together they run Holmgren Design.
Brendan Morse trained as an ecologist-botanist. His passion for all things wild has inspired a journey through landscaping, bush regeneration, horticulture and environmental education at Ceres Environment Park in Melbourne.
He divides his time currently between permaculture design + development work in Arnhem Land, alongside other permaculture education and projects. More about Brendan…
Nick Ritar is a permaculture designer, consultant and educator who works extensively across a wide range of bioregions, farms, watersheds and city environments.
He is recognized nationally as a leading advocate on how permaculture principles can contribute to food security through good design and regenerative farming and living. More about Nick…
+ extra special guest teachers…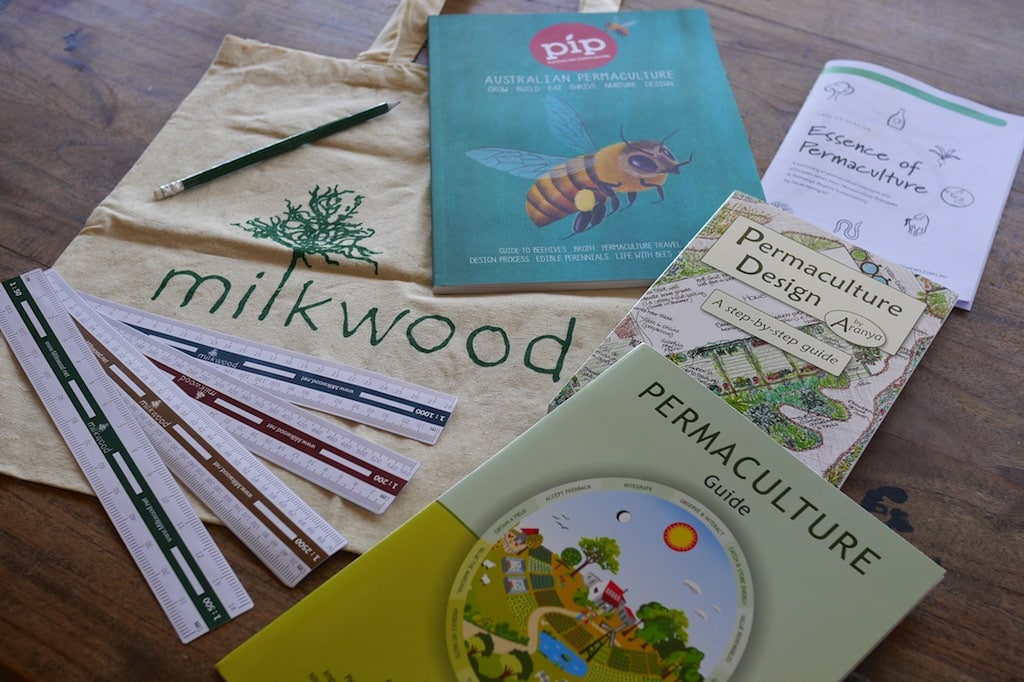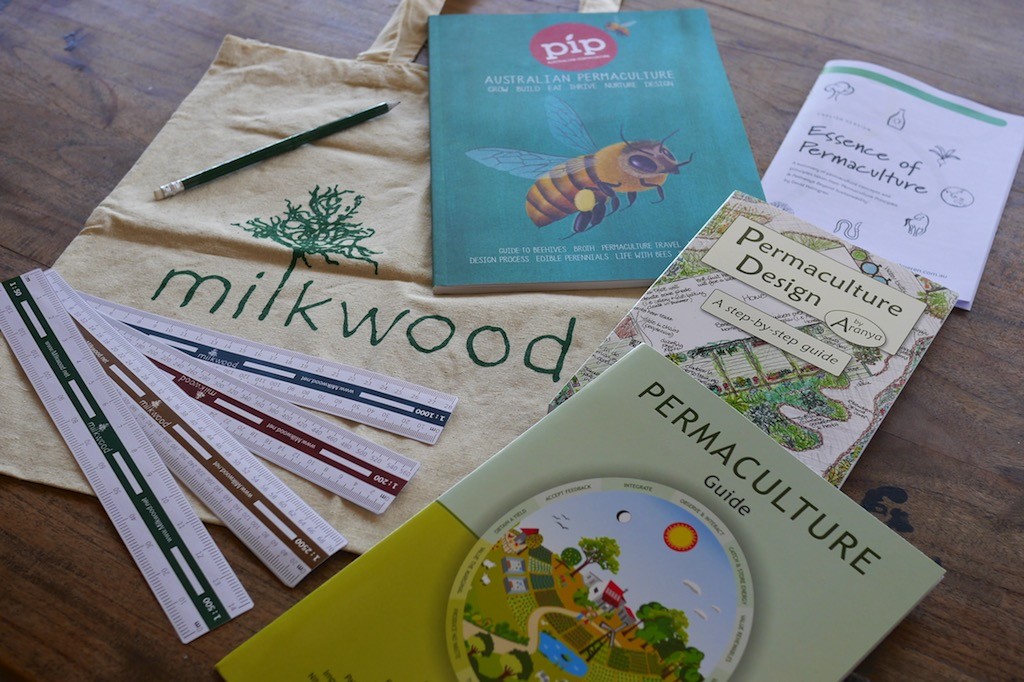 Included in your course fee
Your course fee includes all site visits and a kit of practical resources to help you succeed in designing – all Milkwood PDC students receive:
A copy of 'Permaculture Design – a step by step guide'
Permaculture Guide + The Essence of Permaculture reference texts
Paper scale rulers to help with your design work + an eco pencil
Extensive digital resources + downloads on all subjects covered
A year's subscription to Permaculture Australia + a PIP Permaculture Magazine
We also provide all students with tea + coffee + organic fruit during the day.
While you're on this course
Course hours are 9am – 5pm each day with a day off on the middle Saturday. Outside course hours students often get together to work on their designs in the classroom, and that's fine with us! There's also the chance to interact with and help out in the 107 rooftop garden after class, if you like.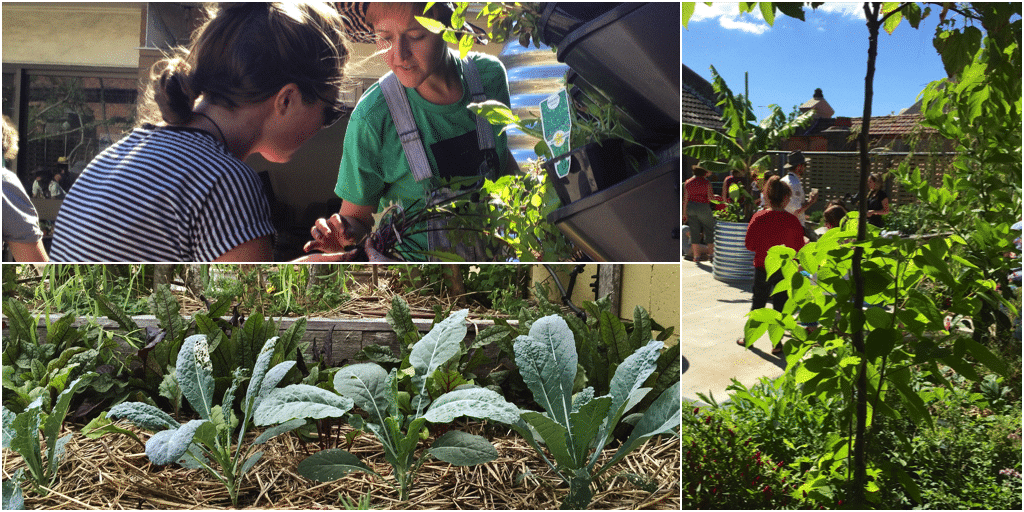 About the venue
This course will be held in the workshop space adjoining the 107 Rooftop Garden in Redfern, Sydney.
The 107 Rooftop Garden is an inner-city food system full of vertical gardens, intensive veggie beds, aquaponics, beehives, dappled shady nooks and lots of hands-on opportunities to learn and grow good things. More about the venue here…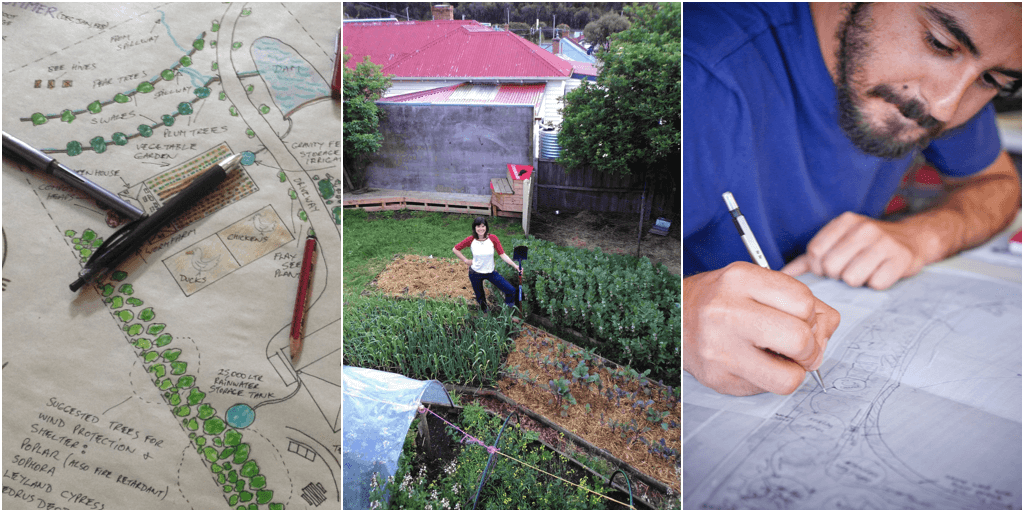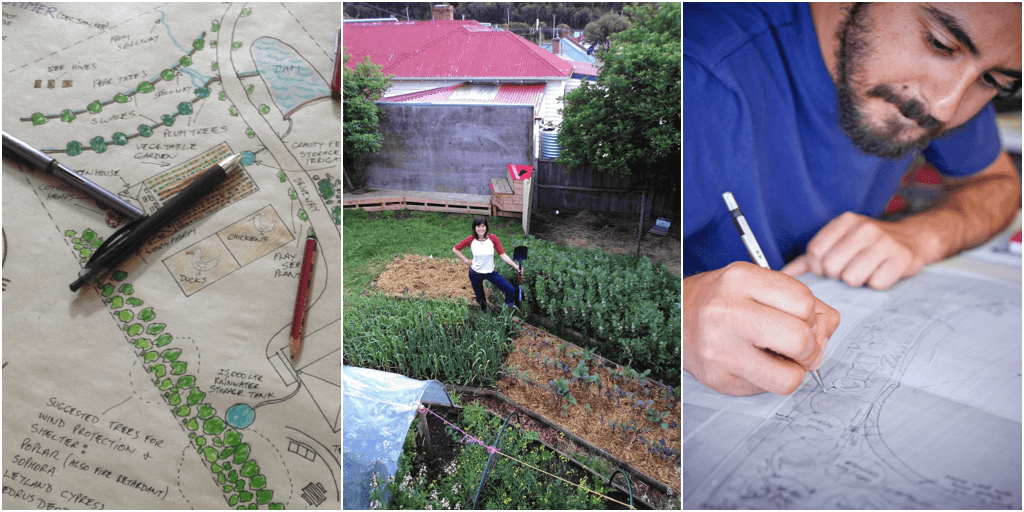 Booking into this design course
You can pay for your course now with your credit card, or contact us via the form below (scroll down) to arrange payment.
If you're one of our Intro to Permaculture alumni – contact us to book in with your 15% discount.
Please ensure you read our refunds policy prior to booking your course.
Details
Start:

Saturday, July 16, 2016 @ 9:00 am

End:

Friday, July 29, 2016 @ 5:00 pm

Event Categories:
Venue
107 Redfern Street




Redfern

,

NSW

2016
Organizer
Phone:

02 5300 4473

Email:

hello@milkwood.net
Need more information?
Contact us using the form below if you have any questions, to arrange an alternative payment method or to be added to the wait list for a sold out event.