April 21st - May 4th, 2015 ( 9:00 am - 5:00 pm )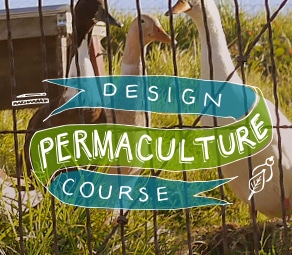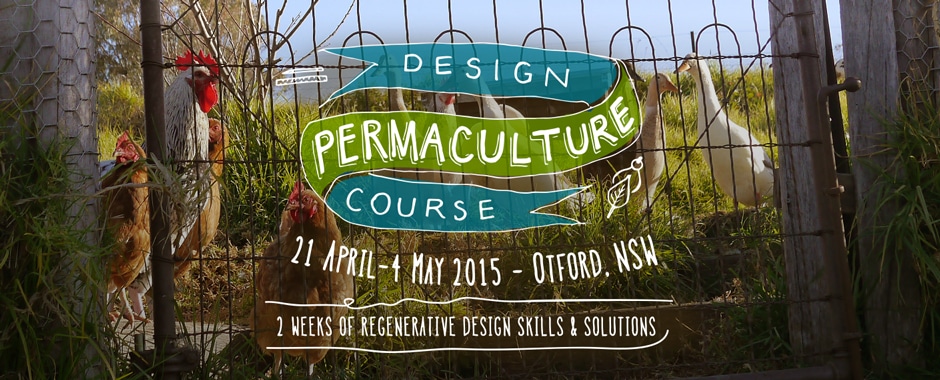 Join us for an intensive 2 week residential training program in permaculture design. You will leave inspired and skilled up for creating abundance in a world out of balance, with solid design skills and techniques.
A Milkwood Permaculture Design Course teaches you the skills and knowledge to design and implement fundamental and life-changing resilience into your everyday home, community and beyond.
Permaculture is a design system that can be used to create sustainable and productive systems. Systems for living, architecture, food production, land management and community.
No chemicals and no excuses. Just good, thoughtful, innovative and effective design for the needs of our species.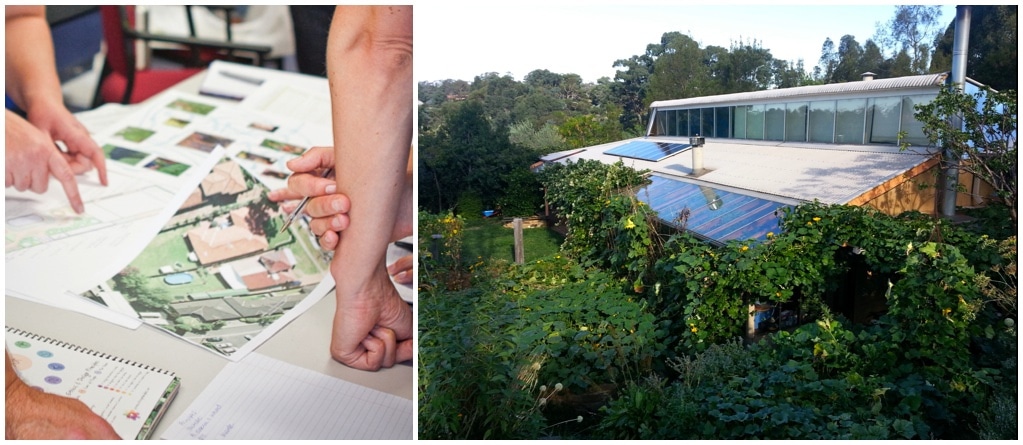 This 2 week intensive course will arm you with the design thinking and skills to create resilient, synergistic systems for living, working and community.

By observing nature we can use natural patterning to design and implement ideas and systems that build on natural processes with energy efficient, low cost and high yielding results.
Milkwood Permaculture PDC graduates leave this course ready to design and implement permaculture into a wide range of scenarios; from urban permaculture systems to small farms and community projects.
"This course is highly likely to change your life. It's that good." – Kathryn Scobie – PDC graduate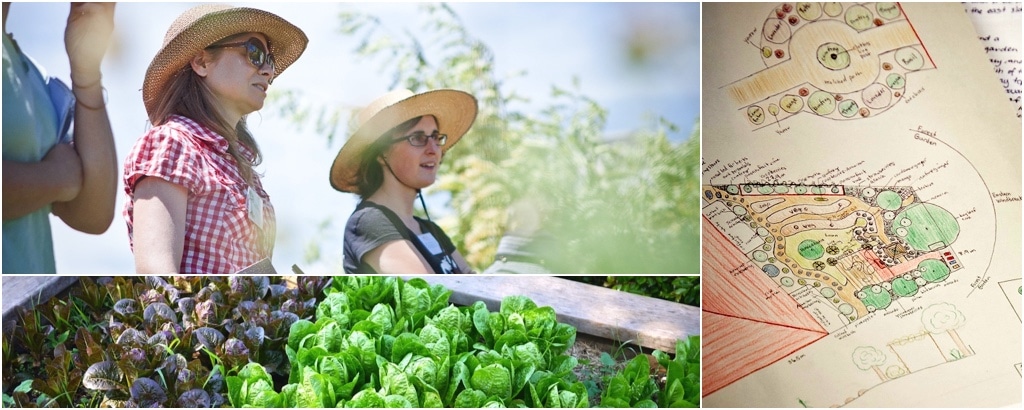 What you will learn at a Milkwood PDC:
A Milkwood Permaculture Design Course is steadfastly dedicated to turning you into a better holistic designer.
The learning outcomes of this intensive course have been built on what we see as the most useful design frameworks, tools and techniques to realise this goal.
Our intention is that you leave this immersive experience with the confidence and ability to create excellent permaculture designs for whatever situation is presented to you – an apartment balcony, a quarter acre farm, an intentional community, a company structure or whatever else needs designing.
"Loved the whole design process" – Charl Crous, PDC graduate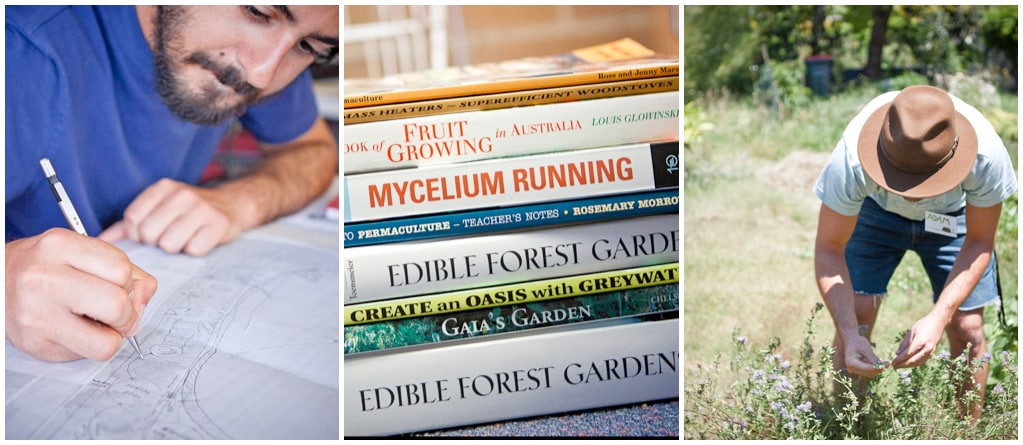 Why do your PDC with Milkwood Permaculture?
Not all Permaculture Design Courses are created equal. Here's why we think ours is the best choice.
We focus on the design process, rather than dazzling you with 'save the world by lunchtime' techniques. Techniques are great, and extremely important, but knowing which ones to apply depends on many factors. Good permaculture design process is fundamental to ensuring deep, long-term success for any project.
We work with a world-class teaching team who are not only deeply involved in the theory and practice of Permaculture on a daily basis, but who passionate about passing their knowledge on to you.
We teach principle-based permaculture design, so that students emerge confident to design regenerative systems all over the planet, not just where certain bioregion-specific techniques for water harvesting, food production etc will work.
We balance classroom with hands-on learning, to account for different types of learning, and learners. Given that this is a DESIGN course and not a 'get your shovel' workshop, that's saying something.
We visit amazing examples of Permaculture in action as part of this design course – from backyard to community scale – to get you inspired and activated about where this design training could take your future.
We practice Permaculture full time, as a livelihood. You will not find a more committed crew of people actively being the change they want to see in this world.
Our teaching team are are growers, teachers, writers, designers, educators and more, who have successfully used Permaculture design and thinking to create meaningful lives and livelihoods.
We're here to share what we've learned with you, so that you can forge your own path towards a regenerative and resilient future.
We supply our students with a huge amount of take-home resources in the form of useful documents, how-tos, e-books, charts, templates, apps, calculators and further reading on all subjects covered in this 2 week intensive.
We support our students after they leave with complimentary registration to Permaculture Australia, as well as the ongoing support you'll receive from the Milkwood Permaculture alumni network – many of whom have gone on to implement permaculture effectively at many levels of home, community and beyond.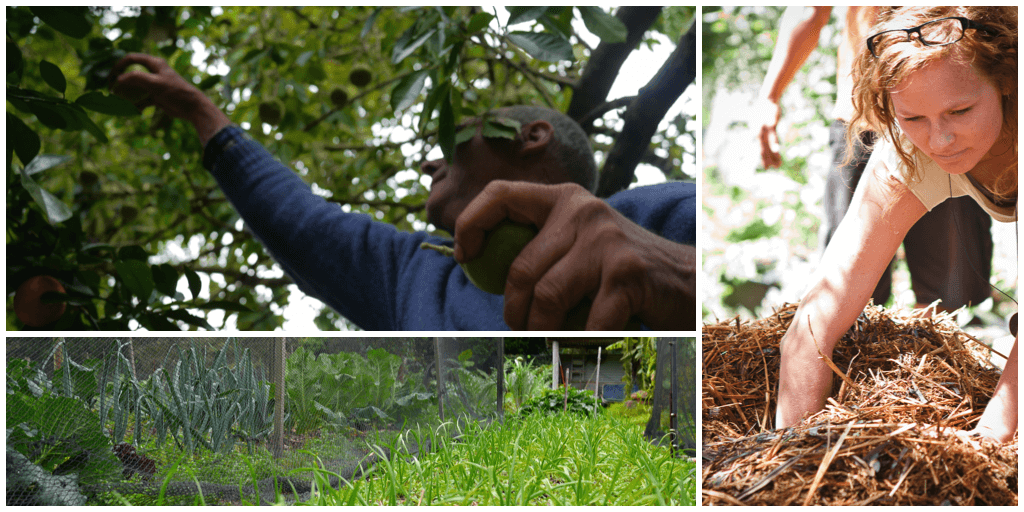 Site Visits
As part of this course we'll take you out and about to visit an excellent variety of examples of permaculture design being used to create different types of resilient, abundant systems – from backyard food forests to community organic farms.
We'll also explore the surrounding rainforest, to learn and consider how diversity and biomimicry can be used in permaculture design.
About your teachers:
Nick Ritar is a permaculture designer, consultant and educator who works extensively across a wide range of bioregions, farms, watersheds and city environments. He is recognized nationally as a leading advocate on how permaculture principles can contribute to food security through good design and regenerative farming and living.
Nick divides his time between extensive permaculture teaching, permaculture consultancy, advocacy, as well as backyard food growing and copious gourmet mushroom cultivation.
Brendan Morse trained as an ecologist-botanist. His passion for all things wild has inspired a journey through landscaping, tour guiding, bush regeneration, reforestation, horticulture and environmental education.
When he's not educating at CERES in Melbourne or with Milkwood, he tends a suburban oasis of veges, herbs, honey bees, chooks, mushrooms and fruit trees with his extended family in Melbourne's inner north.
Narelle Happ  is a permaculture and native garden designer, horticulturalist and educator who is passionate about creating 'living' spaces which are nurturing, productive and sustainable.
Residing in the Northern Illawarra region, Narelle spends her time growing an abundance of food for her family of five, teaching, designing and volunteering in schools and community garden projects.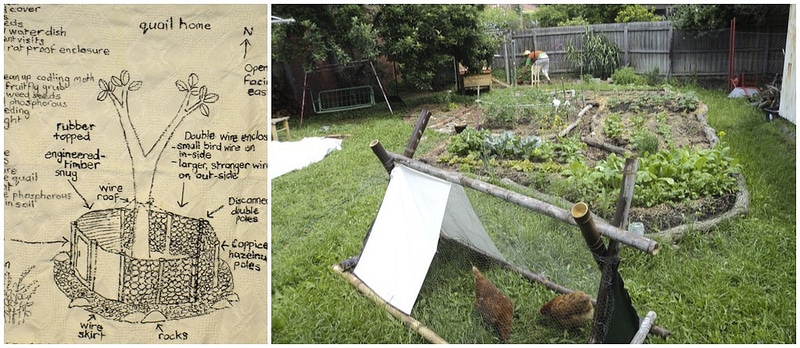 While you're on this course:
Course hours are 9am – 5pm each day, with a rest day on the middle Monday (27th of April). Outside course hours we run extra evening workshops + film nights, and as the course progresses most students choose to spend their evenings working on their designs.
If you need to take a break, this course's beautiful venue Govinda Valley has a variety of rainforest trails to explore, as well as swimming holes and a riverside fire circle (which we'll be sure to fire up). There's also the beach and the coastline cliffs 10 minutes away.
 "Just all round bloody fantastic." – Milkwood PDC graduate
Accommodation + meals:
Your course includes 2 weeks accommodation in shared rooms at Govinda Valley Retreat, nestled in the rainforest at Otford, 1 hour south of Sydney.
Your course also includes full catering for the full two weeks. The catering at Govinda Valley is vegetarian, delicious and sourced as locally as possible. We will also eat some meals together while out and about on site visits.
If you're staying offsite, you can contact us for a reduction in your fee.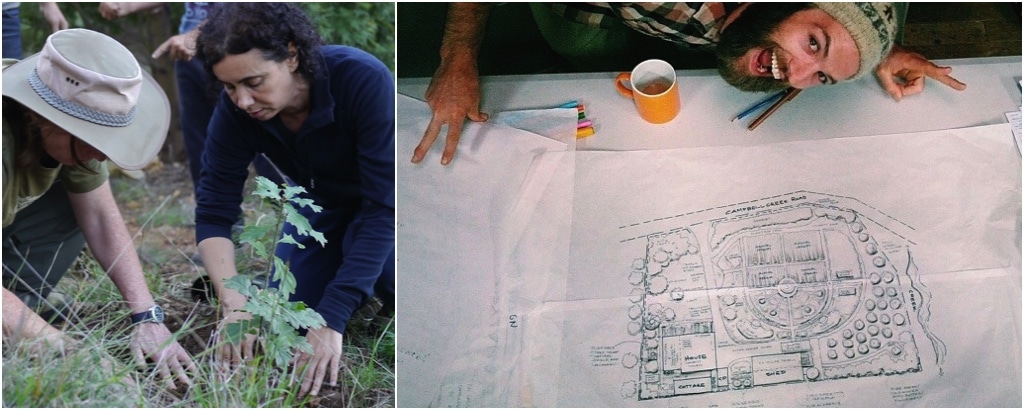 Booking into this course:
You can pay for your course below with your credit card, or contact Trev in our office to arrange payment by credit card or direct deposit. We're happy to answer whatever questions you might have.
Please ensure you read our refunds policy prior to booking your course.

Details
Start:

Tuesday, April 21, 2015 @ 9:00 am

End:

Monday, May 4, 2015 @ 5:00 pm

Event Categories:
Venue
51 Lady Carrington Rd




Otford

,

NSW

2508
Organizer
Phone:

02 5300 4473

Email:

hello@milkwood.net
Related Events

Need more information?
Contact us using the form below if you have any questions, to arrange an alternative payment method or to be added to the wait list for a sold out event.