Update: Bookings for this course have now closed. Click
here
to find any
Stingless Beekeeping
courses we have scheduled.
November 14th, 2015 ( 9:00 am - 5:00 pm )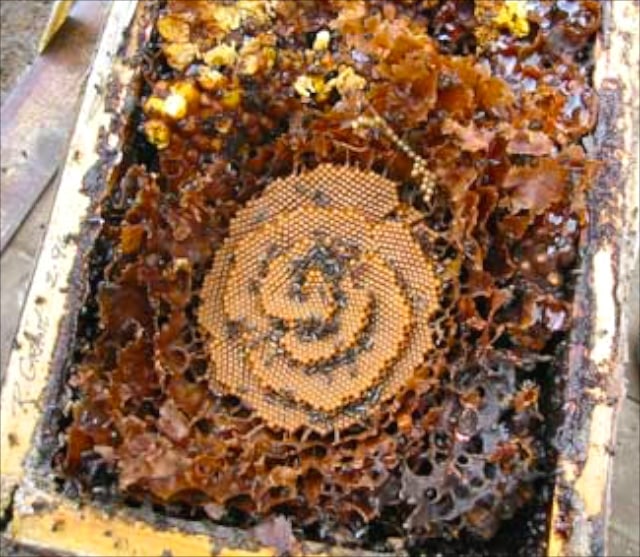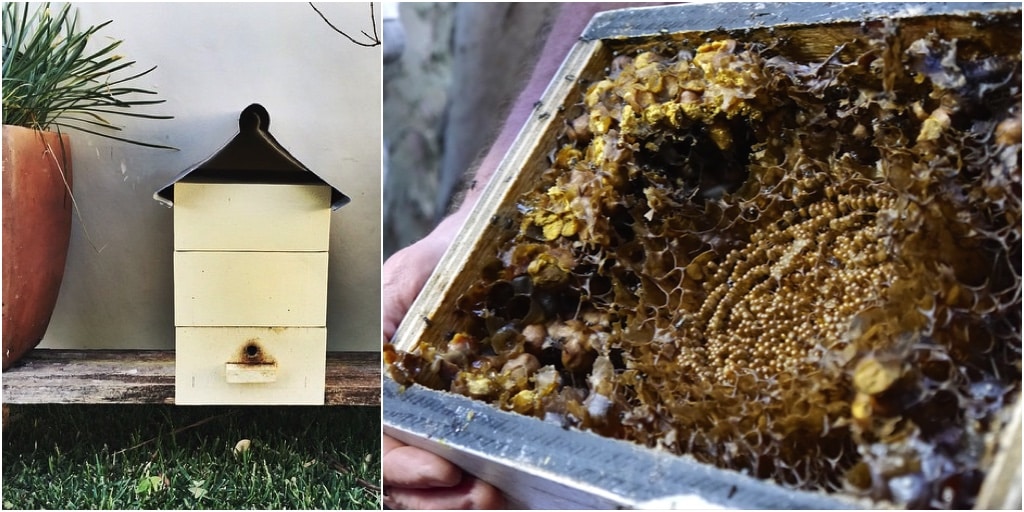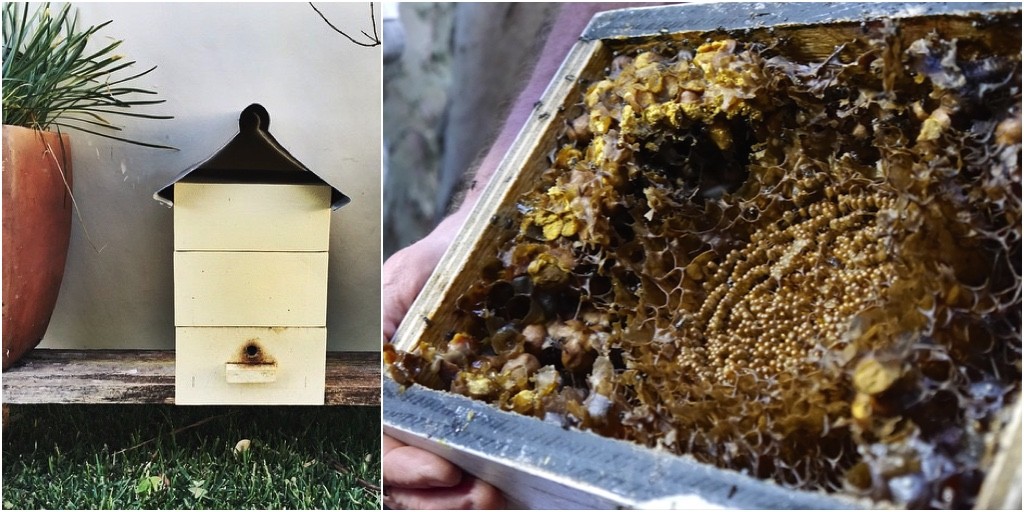 A one-day intensive course on native beekeeping with Tim Heard: world-renowned expert in Australia's native, stingless bee species.
This course covers hive design, splitting, honey extraction and bonus sessions on the details of native bees and how to encourage them in your garden.
These bees make the best garden pets ever, are completely safe for everyone and provide beautiful learning opportunities for kids around pollination and the natural cycles within your garden.
Stingless bees are Australia's indigenous social bee. They are harmless and well suited to home gardens. They are effective pollinators of many garden plants. They yield small amounts of delectable honey, although note that in Sydney, honey production may be quite low.
They are great tools for environment education as they are inherently fascinating to children and have many interactions with plants and other insects.
---

This Milkwood course is eligible for The Industry Skills Fund, providing up to 75% off course costs to folks in small businesses that meet the fund's criteria. More info here…
---
The day in a nutshell – what we'll cover:
The background
What are bees? Basic biology, anatomy, diversity, distribution
Stingless bees: social behaviour, nest architecture, life cycle and reproduction
Anthropology of stingless bees and humans
Native bees and crop pollination
Foraging behaviour
Native bee honey production and properties
Natural enemies, swarming, fanning
The hive
Practical demonstration of hive design
Practical demonstration of splitting two different hives
Practical demonstration of extracting honey from the hive
Native honey tasting!
Getting set to be a stingless beekeeper…
Hive design and construction
Hive placement
Moving a hive
Planting for native pollinators

What skills and knowledge will I get out of this course?
You will leave this course with a competent working understanding of tetragonula (formerly known as trigona, now re-classified) colonies, as well as many other native bees and the role they play in our ecosystems.
You will learn how to open and split a tetragonula hive, and how to extract honey.
You will also learn how to encourage native pollinators to your balcony, garden or farm, and which native pollinators tend to pollinate which sorts of plants.
Some resources to get you thinking
Hive Sales: Hives are available to be pre-ordered by students from Tim Heard, this course's teacher. Tim has the capacity to bring a limited amount of hives to Sydney with him, and this is a great chance to get all set to go with a colony from Australia's pre-eminent native bee expert. Please contact Tim directly after you've booked in if you'd like to take up this option.
Where in Australia can I keep Sugarbag bees?
"The most cold tolerant Australian native social stingless bee species, carbonaria, can survive in many parts of NSW, including all coastal areas from Nowra north. However as you move inland from the coast and the moderating influence of the ocean, the climate becomes less favourable.
This is especially true where you gain altitude. So Canberra and Katoomba are definitely not suitable. But an area like Picton, about 25 km from the coast and 200m ASL seems to be OK.
In cooler areas hives need to be carefully sited and managed. Feeding the bees may help them survive in marginal areas. Harvesting honey from hives in these areas may not be possible.
They will not fly below 18 degrees C and they need their stored food to survive through winter. It also may never be possible to propagate your hive in these areas. Areas where you can grow bananas perennially and they bear fruit, may also be suitable to keep carbonaria." – Tim Heard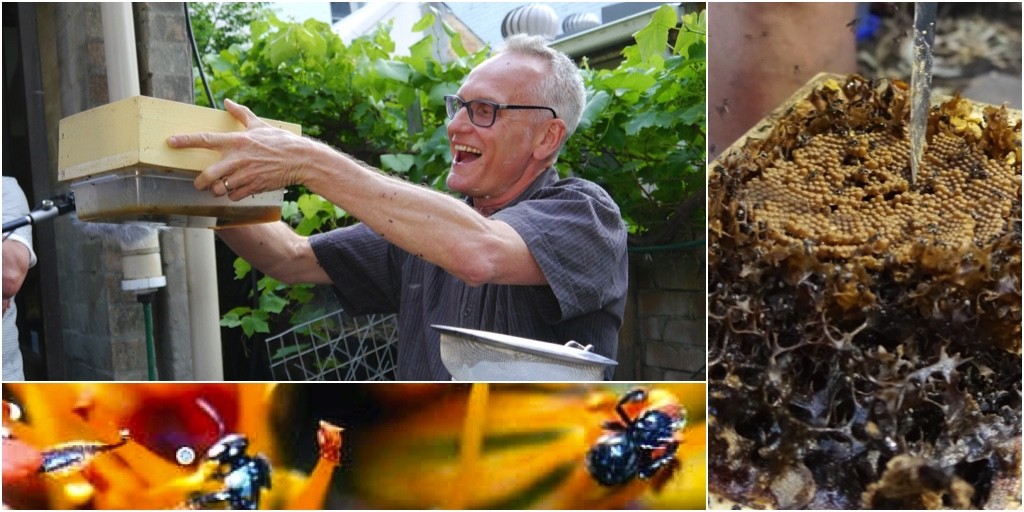 About your teacher
Dr Tim Heard worked for many years as an entomologist with CSIRO and is a long term stingless bee keeper and promoter of native bees. He transferred his first hive from a cut down tree into a wooden box in 1985.
Tim now keeps more than 250 hives around south east Queensland, obtained by rescuing threatened wild hives and splitting existing hives. Tim completed his PhD on using these bees for crop pollination.
He has developed new hive designs that allow for easy splitting and sustainable extraction of honey, without harming the colony.
Included in your course fee
Your course fee includes a copy of Tim Heard's new 'Australian Native Bees Book' (rrp $30) as well as a *sugarbag honey tasting*, and post course resources on native stingless bees, beekeeping, hive plans and further reading.
Your course fee also includes course notes and tea + coffee + organic fruit during the day.
Booking into this course
You can pay for your course now with your credit card, or contact Trev in our office via the form below (scroll down) to arrange payment.
Please ensure you read our refunds policy prior to booking your course.
Need more information?
Contact us using the form below if you have any questions, to arrange an alternative payment method or to be added to the wait list for a sold out event.