Gerringong, Buena Vista Farm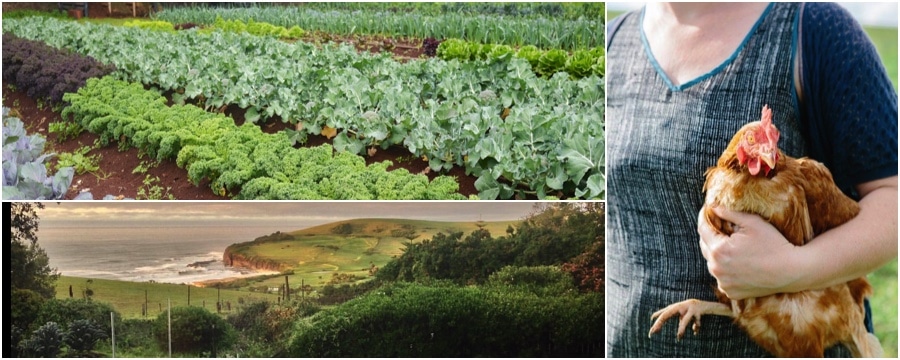 Buena Vista Farm is on the south side of Gerringong, 2 hours south of Sydney along the coast road.
Buena Vista is a small mixed organic farm, with enterprises ranging from chickens, pastured eggs + pork to a thriving market garden, as well as their farm-made ferments, wholefood pantry staples, and cooking classes.
Getting there:
Gerringong is 2 hours drive from Sydney. The address of the farm is 250 Fern Street, Gerringong.
The farm is located on Fern Street on the south side of Gerringong Township. Coming from Gerringong, drive south along Fern Street. You will go through two roundabouts, then look for the white gateposts saying 'Buena Vista' on your left.
If you get to the golf course, you've gone too far. See map above to plan your journey.
If catching public transport, your options are to take the South Coast line from Sydney and:
get off at Gerringong and walk 20 minutes to the farm
get off at Kiama train station and take a taxi (10 mins) to the farm
Please note that there's only taxis at Kiama, not at Gerringong – call Kiama Cabs to book one to meet you at the station.
Where to stay:
Gerringong (and Gerroa, just over the hill) have accommodation options for every budget – here's just a few, in order of proximity to Buena Vista Farm:
There were no results found.
Need more information?
Contact us using the form below if you have any questions, to arrange an alternative payment method or to be added to the wait list for a sold out event.