How to Breed slow-to-bolt Coriander for your climate
August 26, 2012 | Gardening, Kitchen Garden | 10 comments | Author: Kirsten Bradley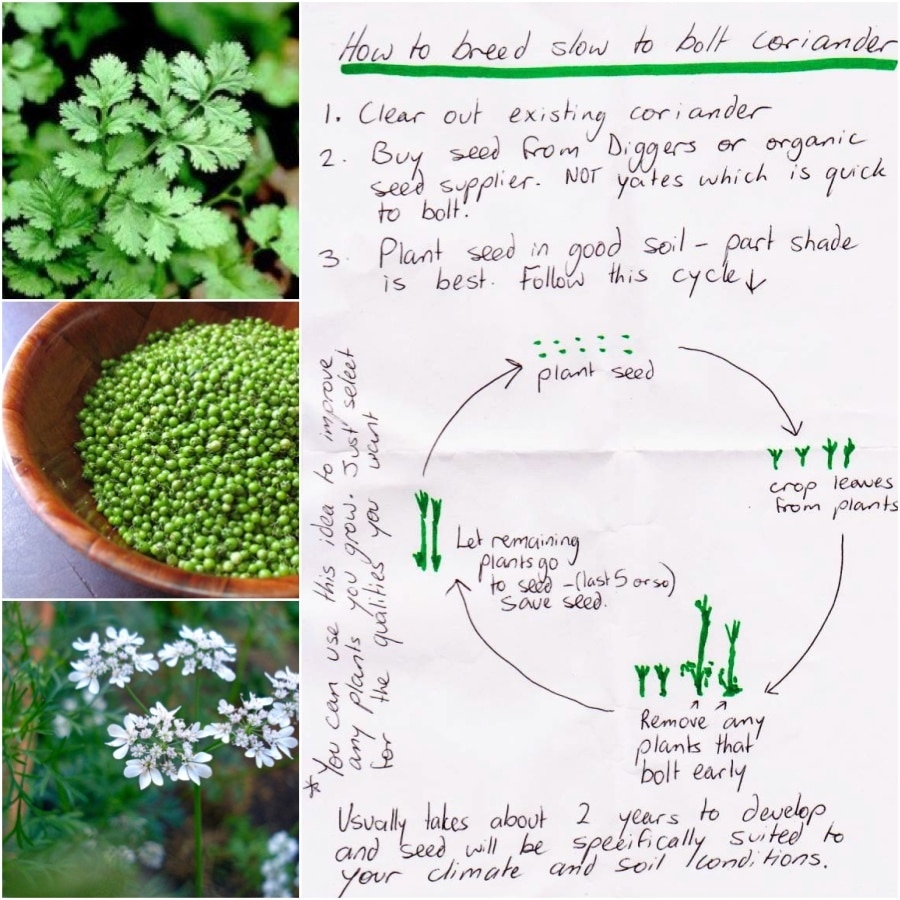 We love growing coriander for its many benefits and its flavor, but in our climate it just bolts so quickly, it's a blink-and-you'll miss it affair. Fortunately the fabulous Meg McGowan showed up at last weekend's Aquaponics Workshop with a simple, doable solution to breeding slow to bolt coriander for any climate…
How to breed slow-to-bolt Coriander:
1. Clear out existing Coriander
2. Buy seed from Diggers or organic seed supplier. NOT Yates which is quick to bolt.
3. Plant seed in good soil. Part shade is best. Follow this cycle: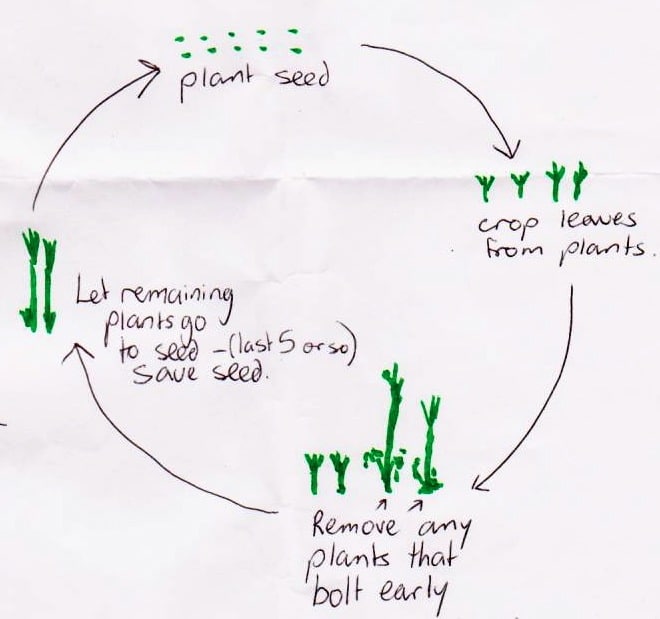 Usually takes 2 years to develop and seed will be specifically suited to your climate and soil conditions.
* You can use this idea to improve any plants you want to grow. Just select for the qualities you want.
Thanks, Meg! We're looking forward to developing the Milkwood strain of this delicious herb.
As said, this technique works for many plants, but isn't it always the way that once you have a specific goal in mind, you learn all sorts of widely useful techniques? Bring on the adapted coriander for months of delicious flavors…