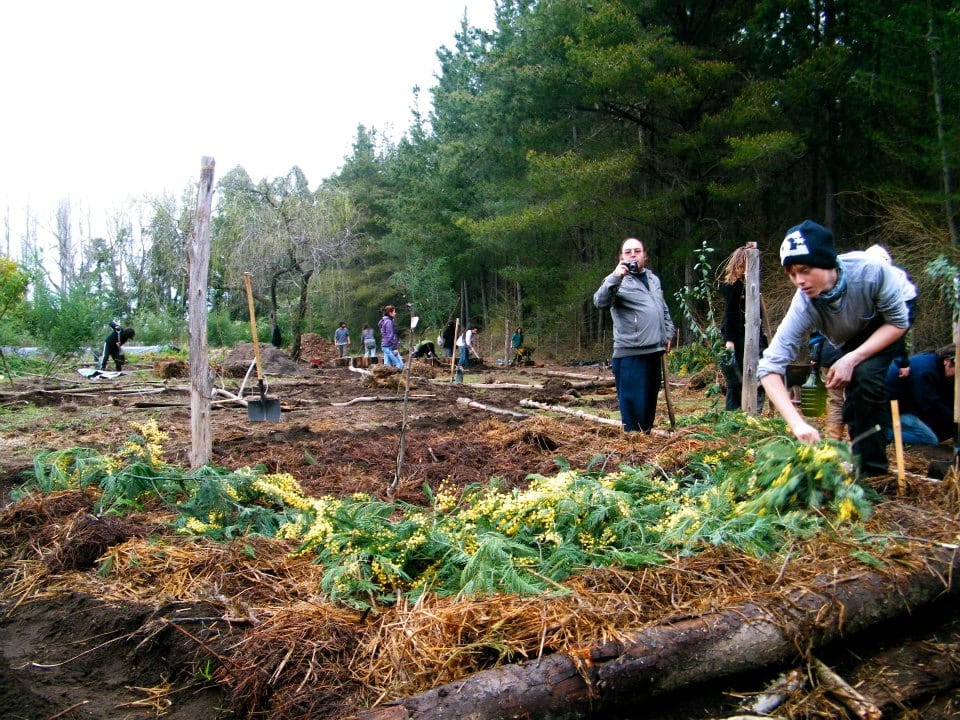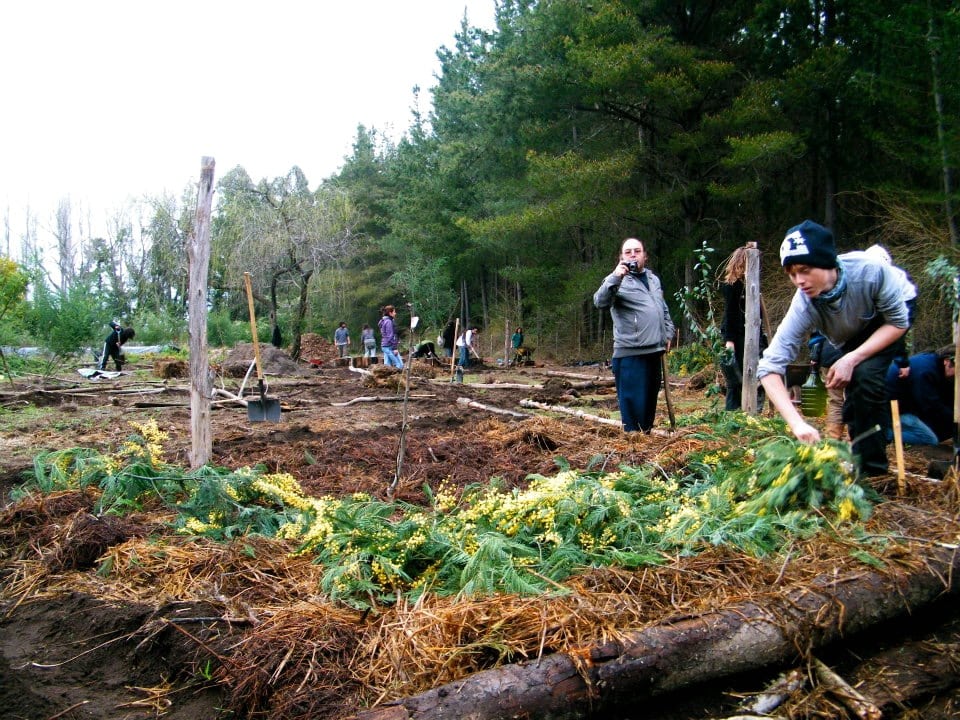 Recently Harris (who heads the Forest Garden projects at Milkwood), has been in Chile teaching, designing and implementing forest garden systems. We thought you'd like to take a peek at some Chilean permaculture action?
Given our Gondwana connection, there are many correlations between Chile and Australia in terms of plant species (similar nitrogen fixers, for a start) so Harris has been gleaning all sorts of amazing indigenous, on-the-ground knowledge that will translate to Australian shores in terms of forest garden polycultures and creating abundance in poor soils…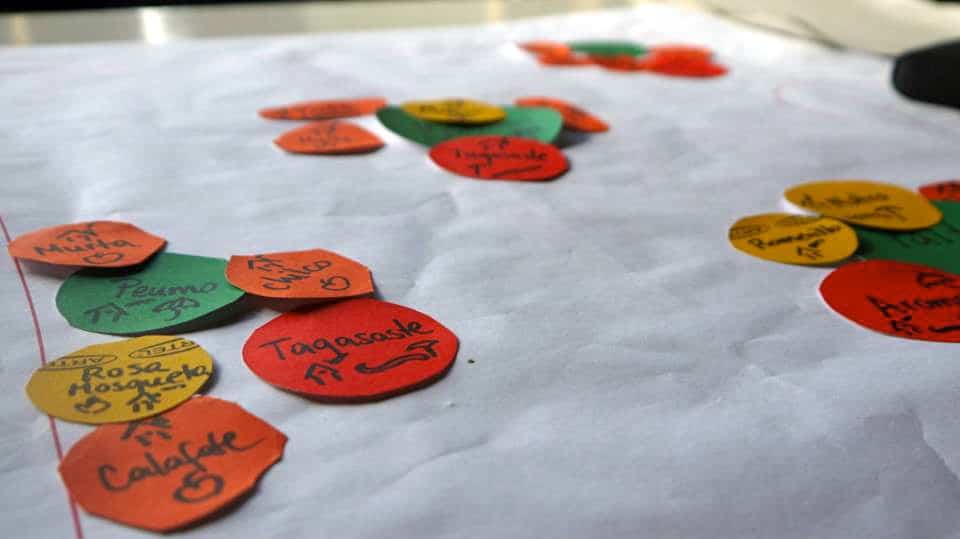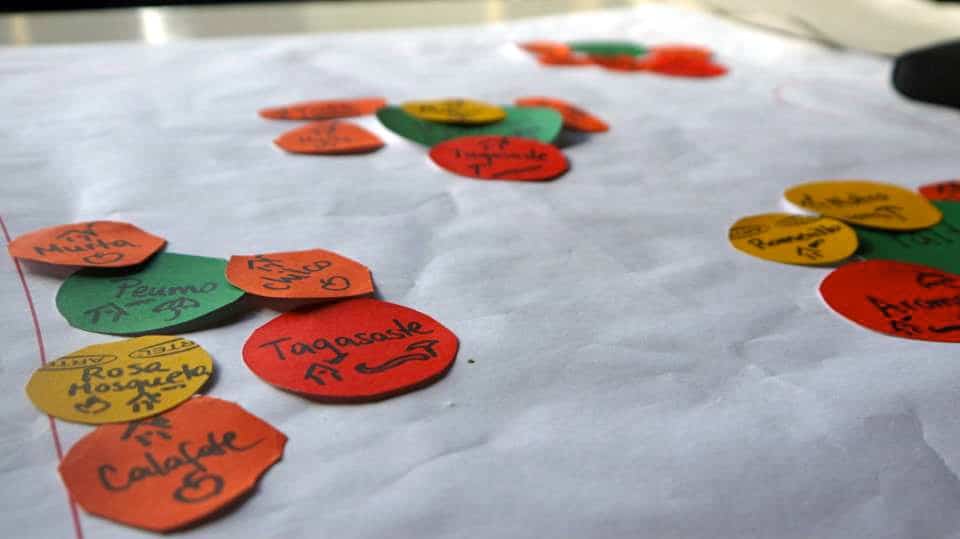 Forest Garden placement design…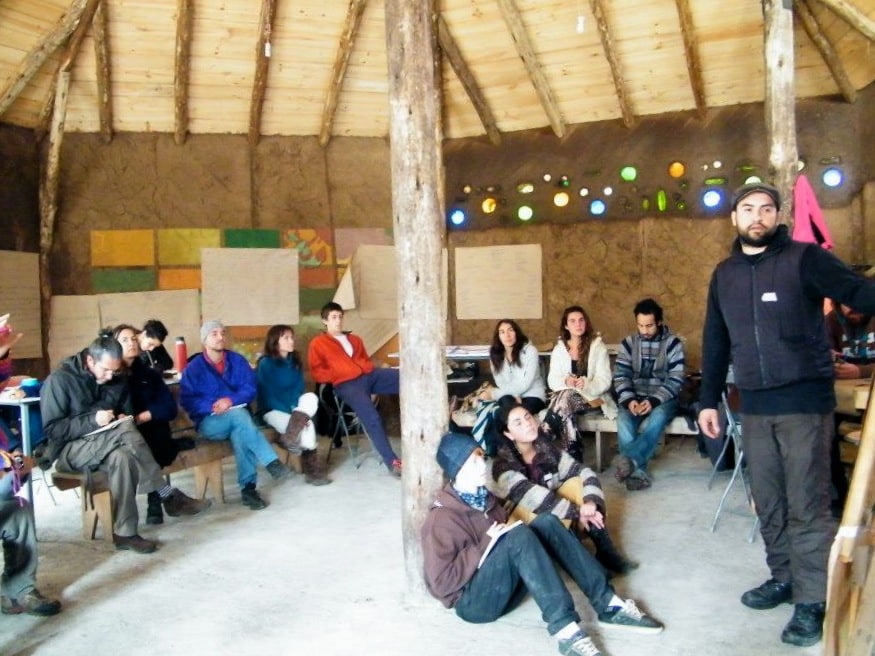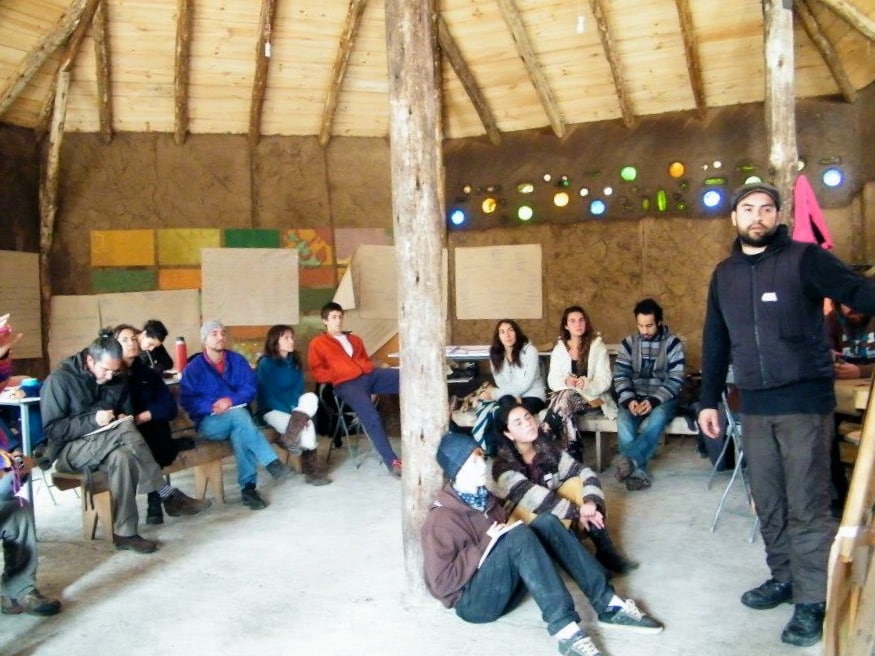 Students presenting information on the species niche of desired species in a forest garden…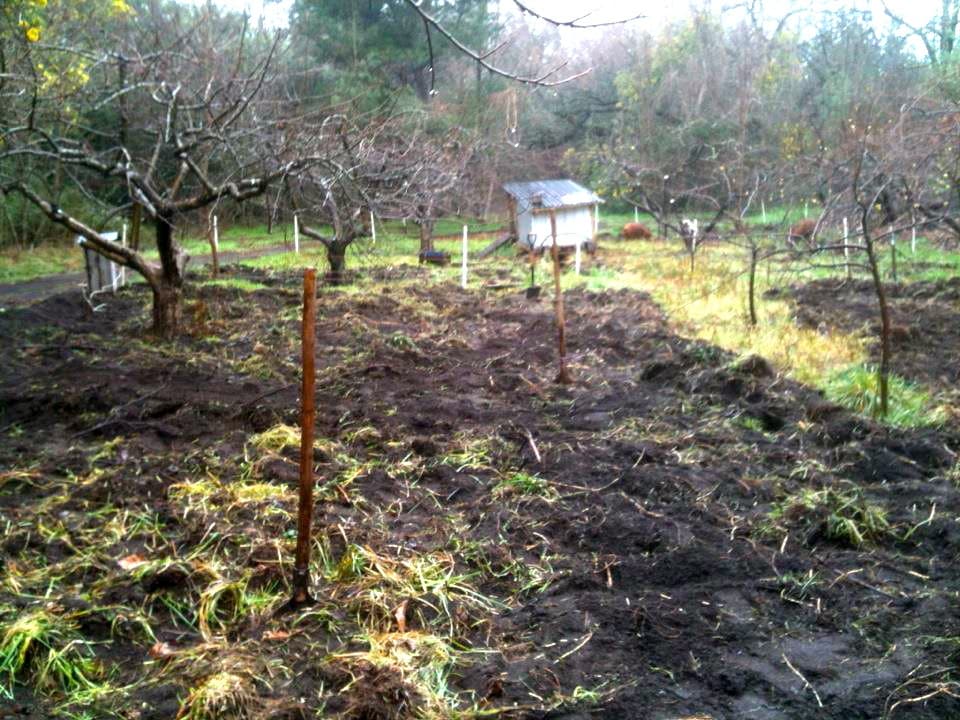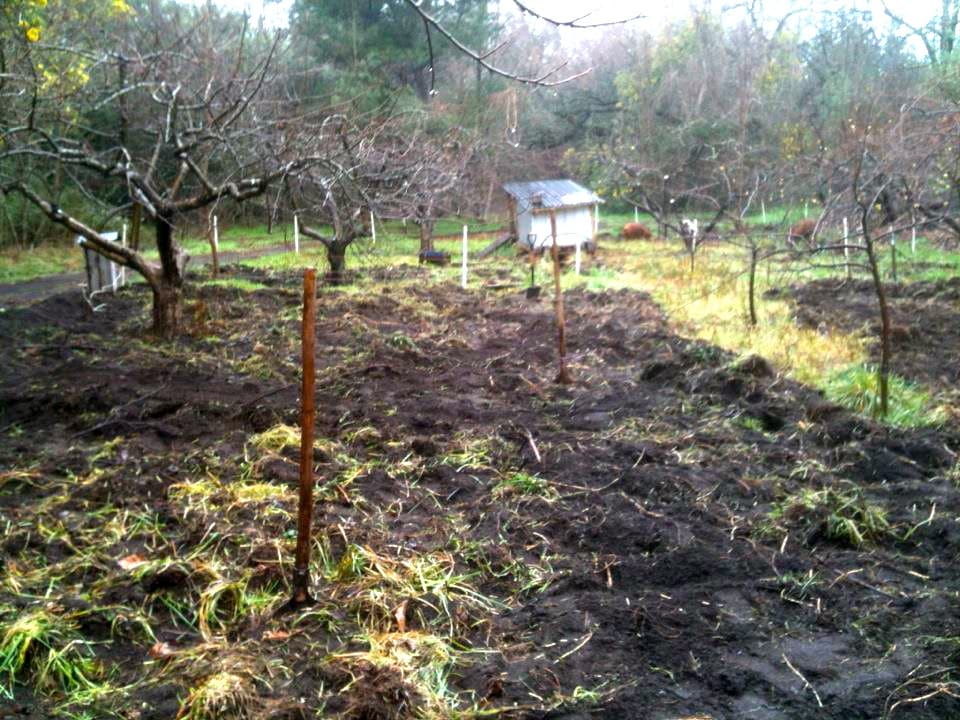 Pig tractored orchard, ready for retrofit at el Manzano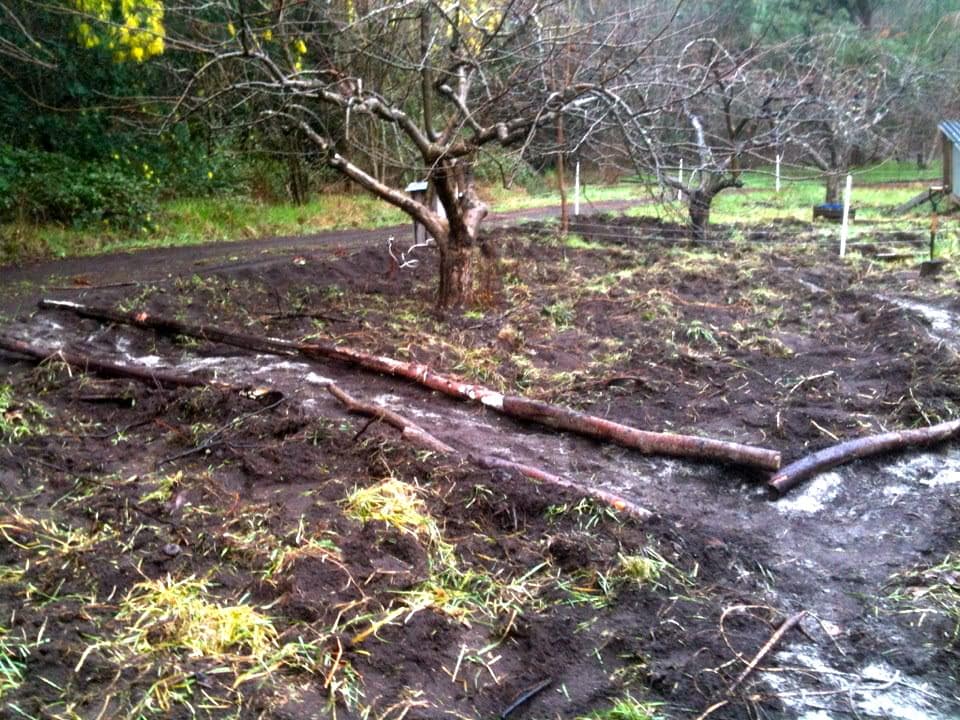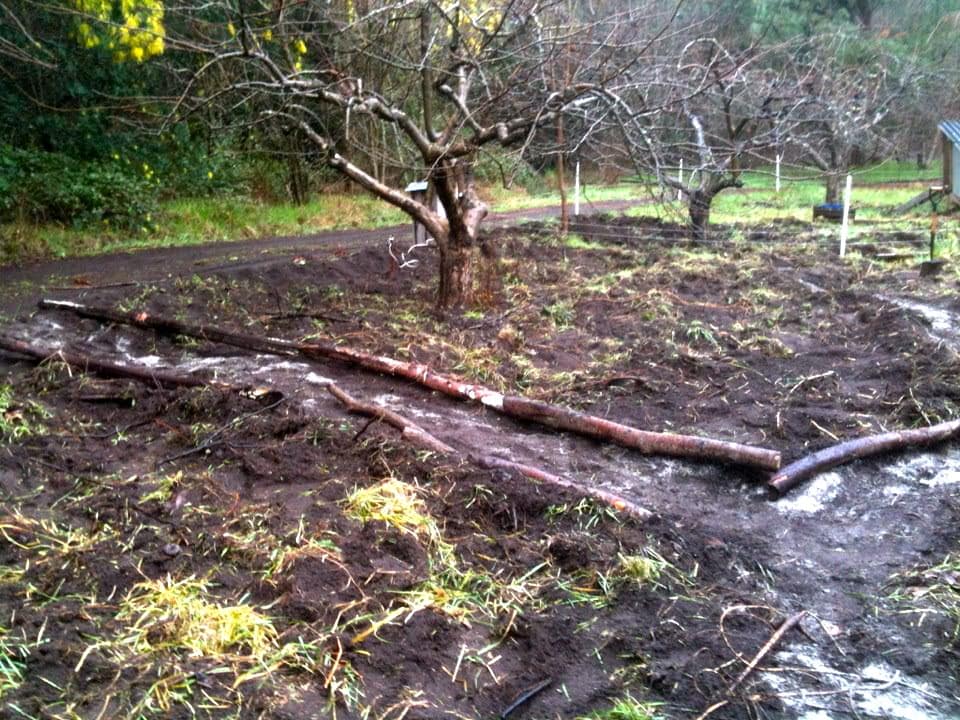 Constructing borders with fungi rich, nitrogen rich acacia logs…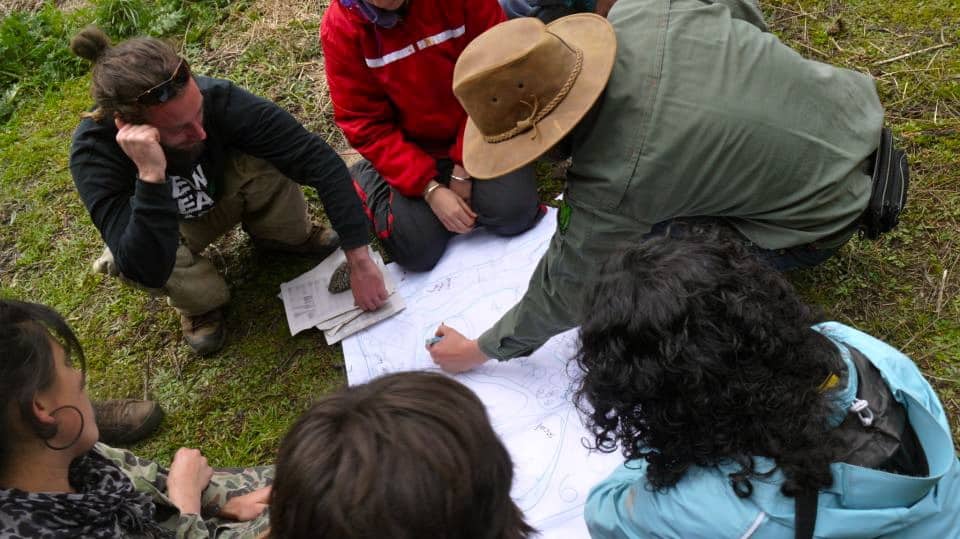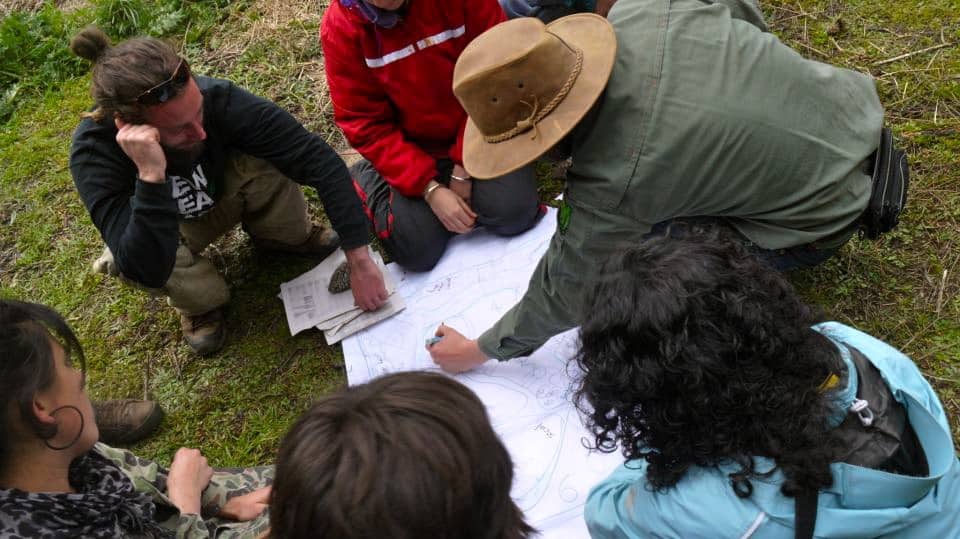 Harris and students designing the forest garden in-situ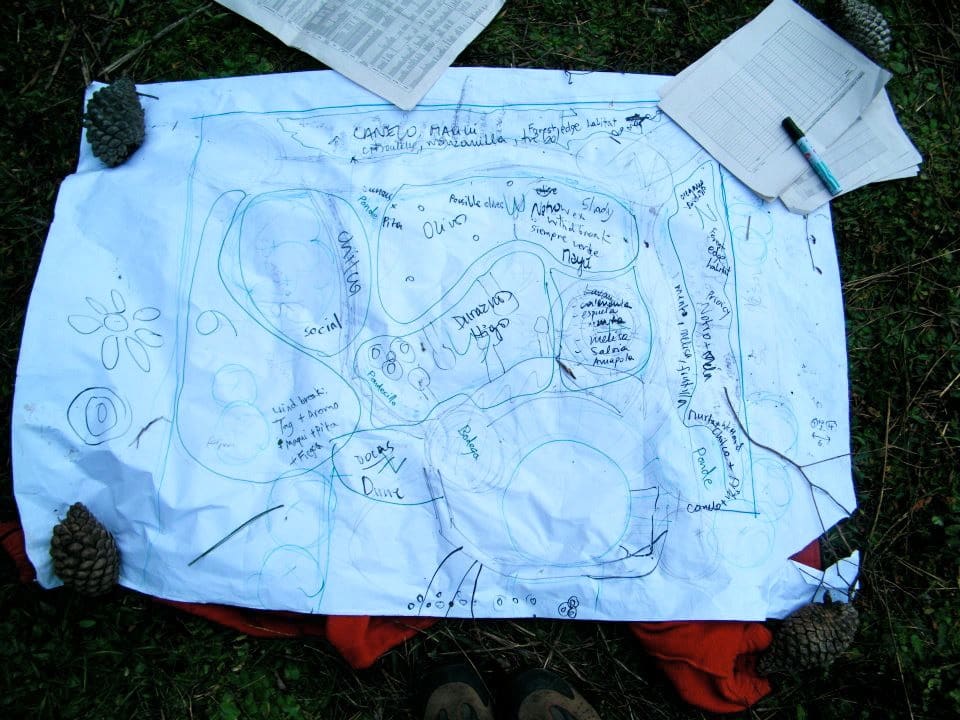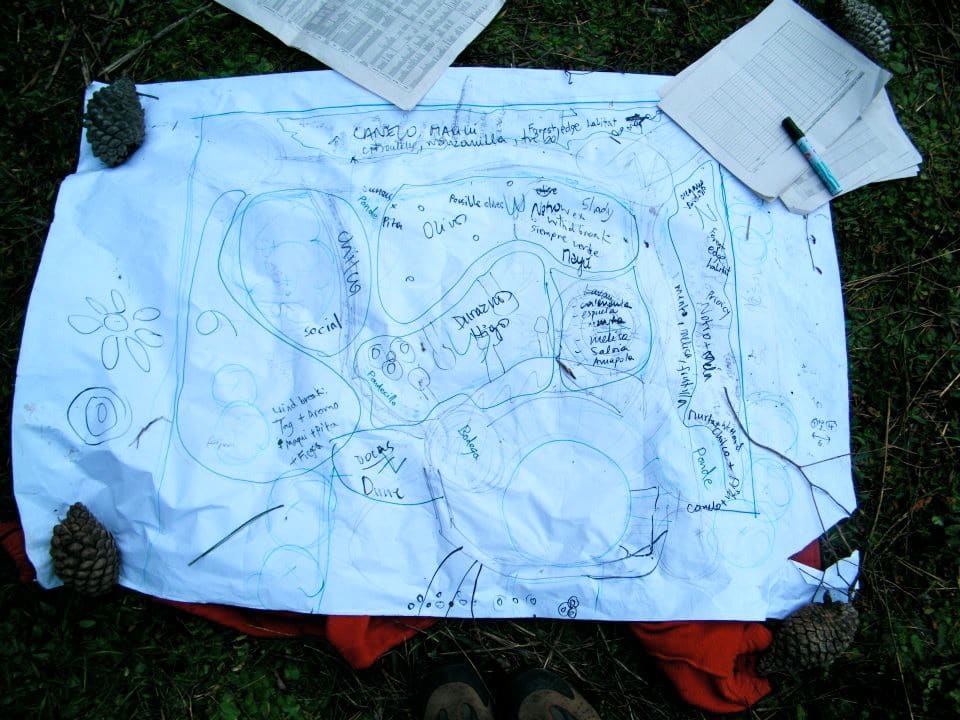 Forest garden design brainstorm…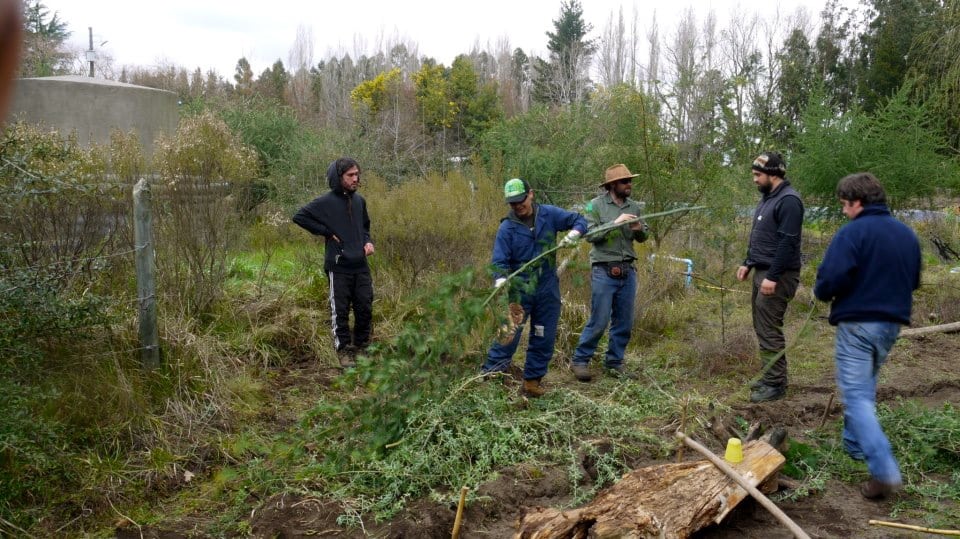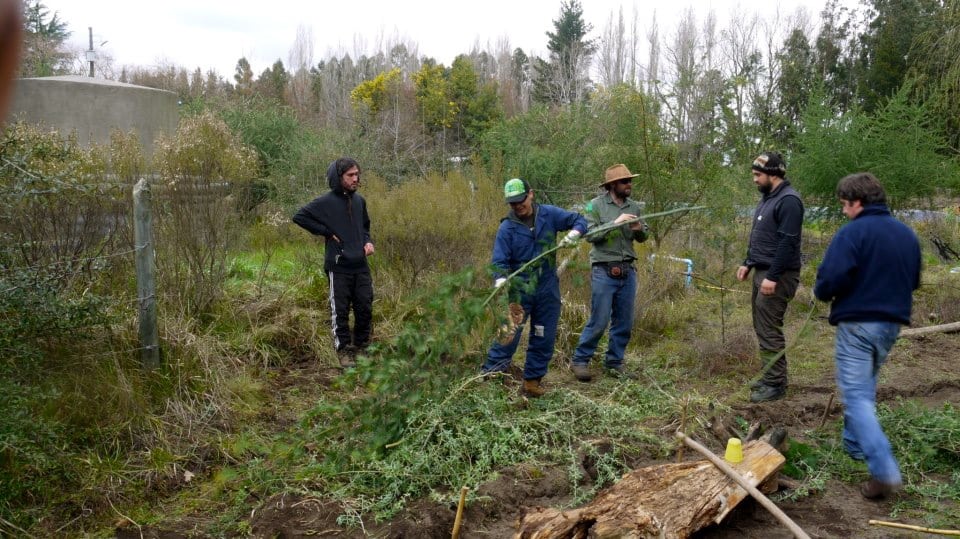 Gathering material for hugelkultur beds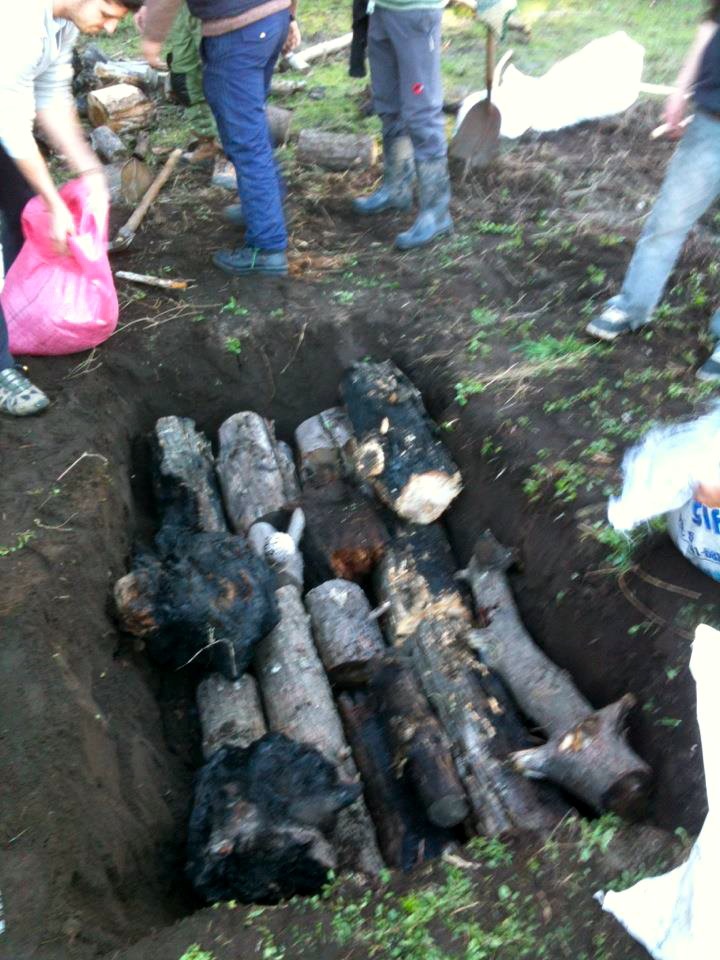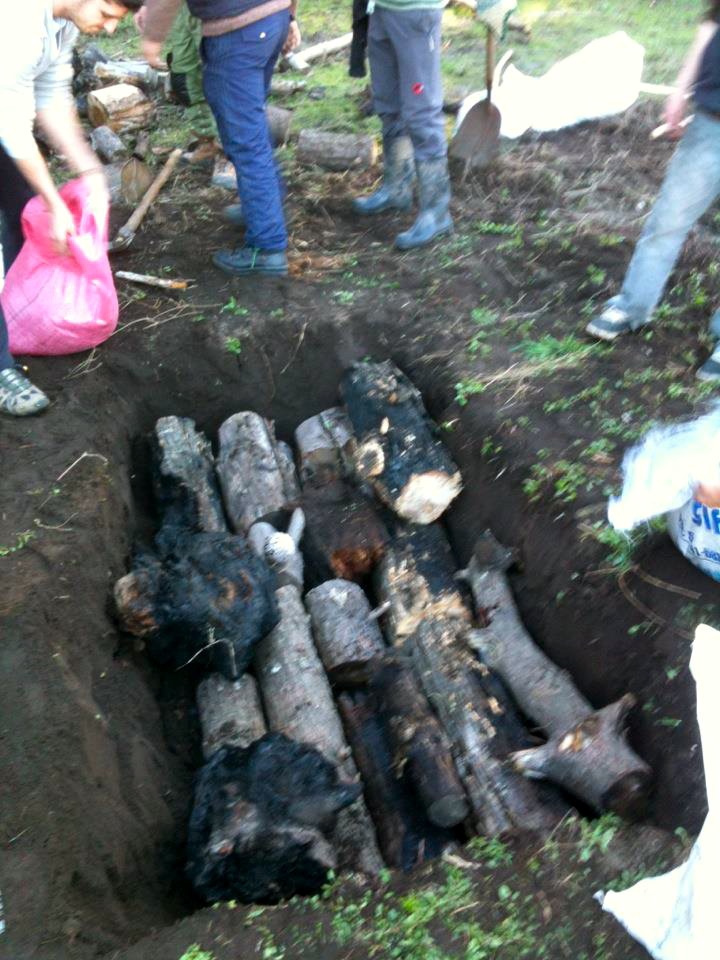 The first layer of trunks in the hugelkultur bed (NOTE: this is not 'black gold' soil we're looking at, but instead mostly black sand)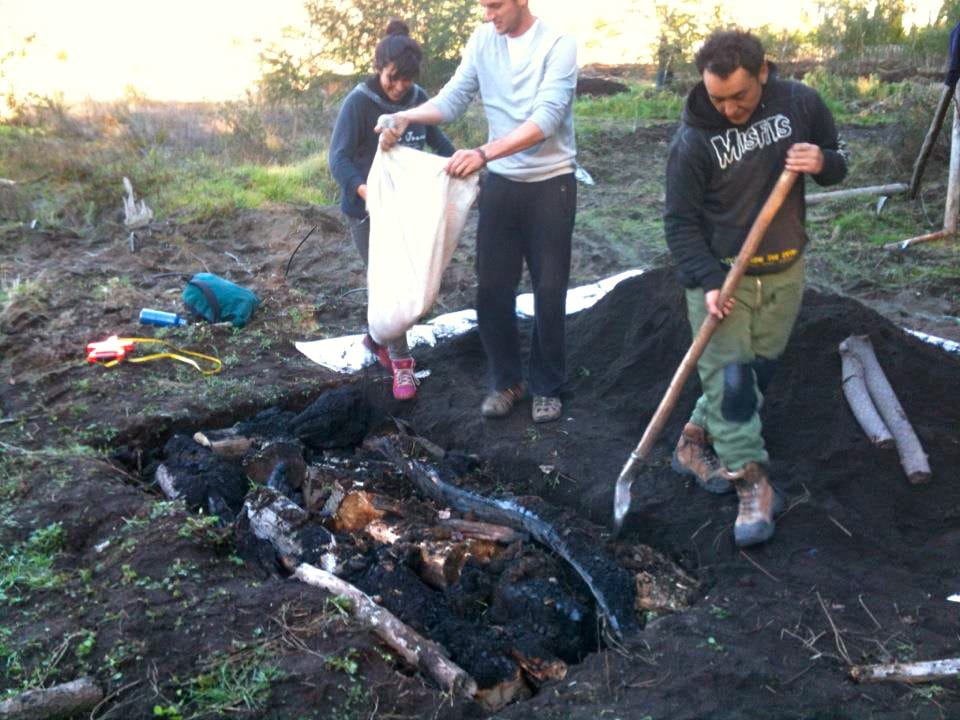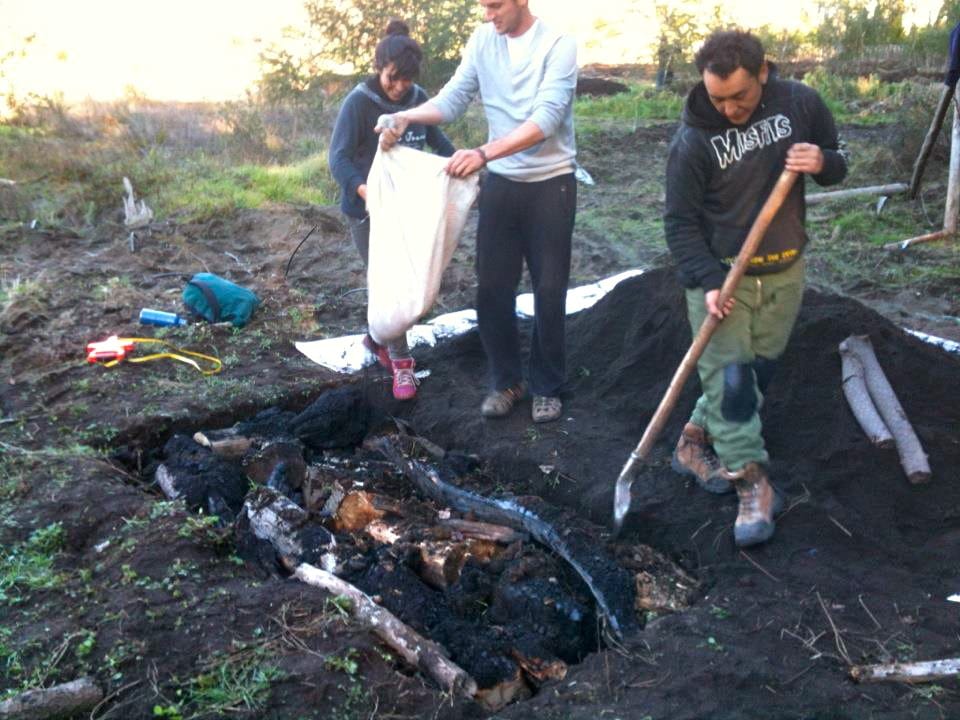 Second layer of trunks and gaps filled with charcoal and horse manure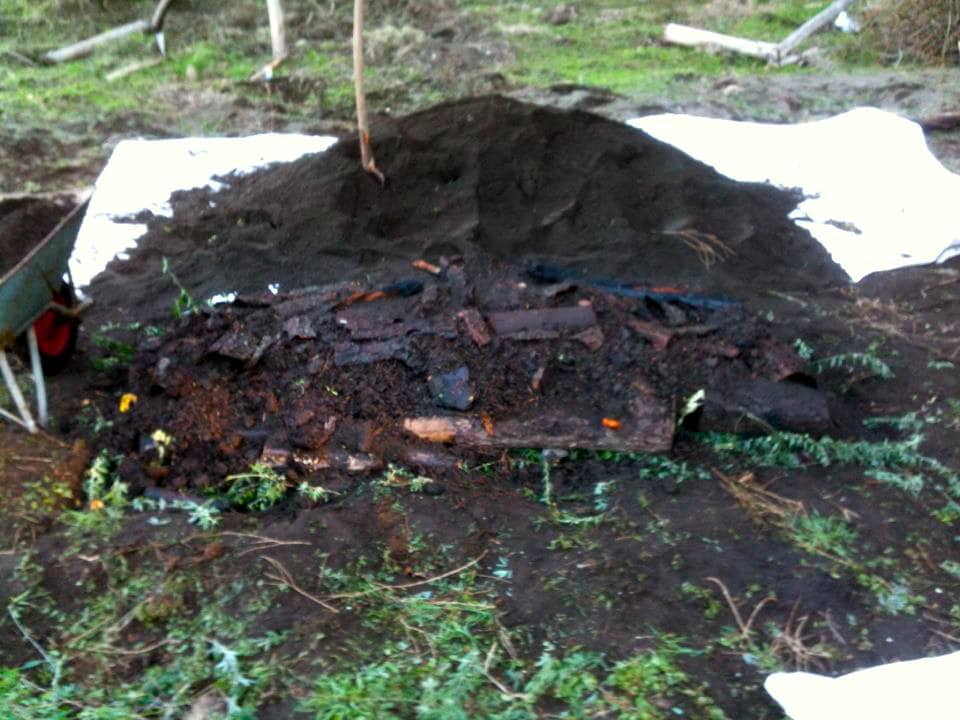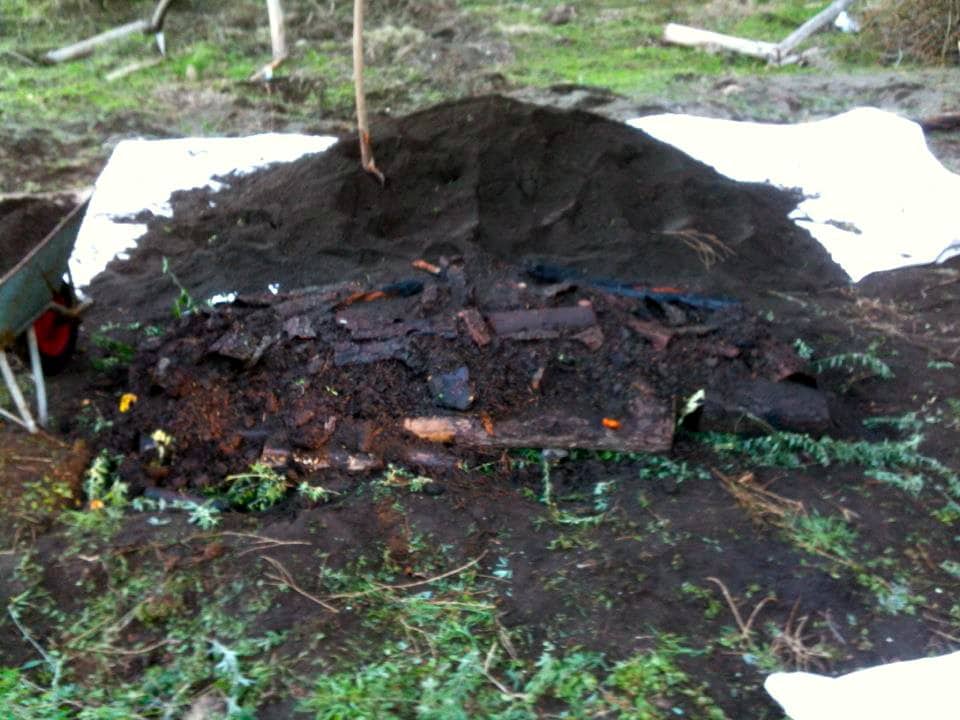 Hugelkultur lasagne almost ready to mulch…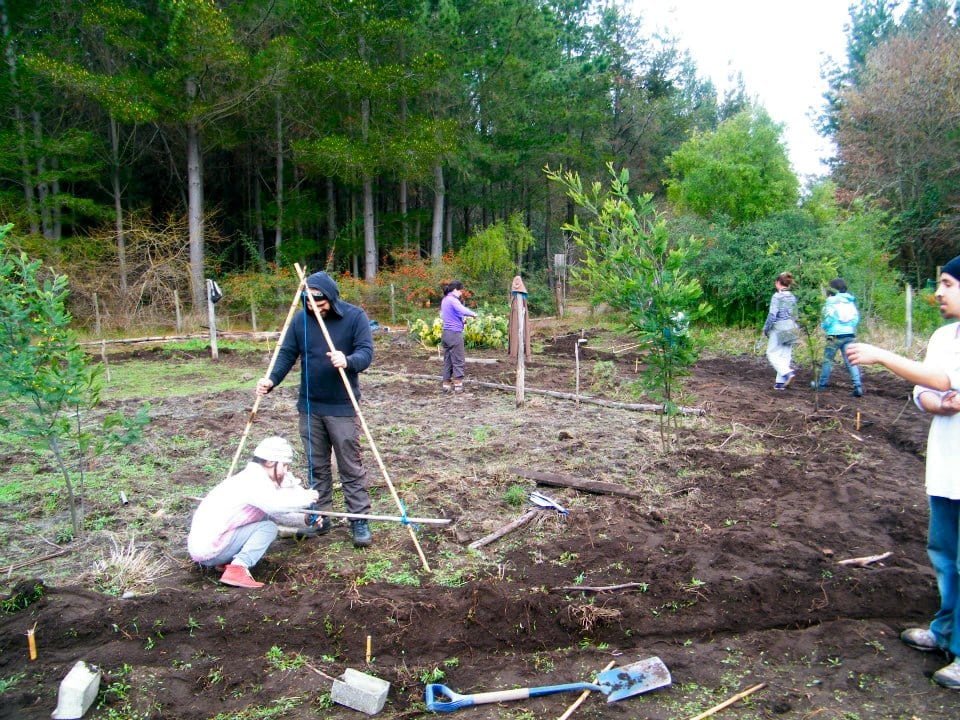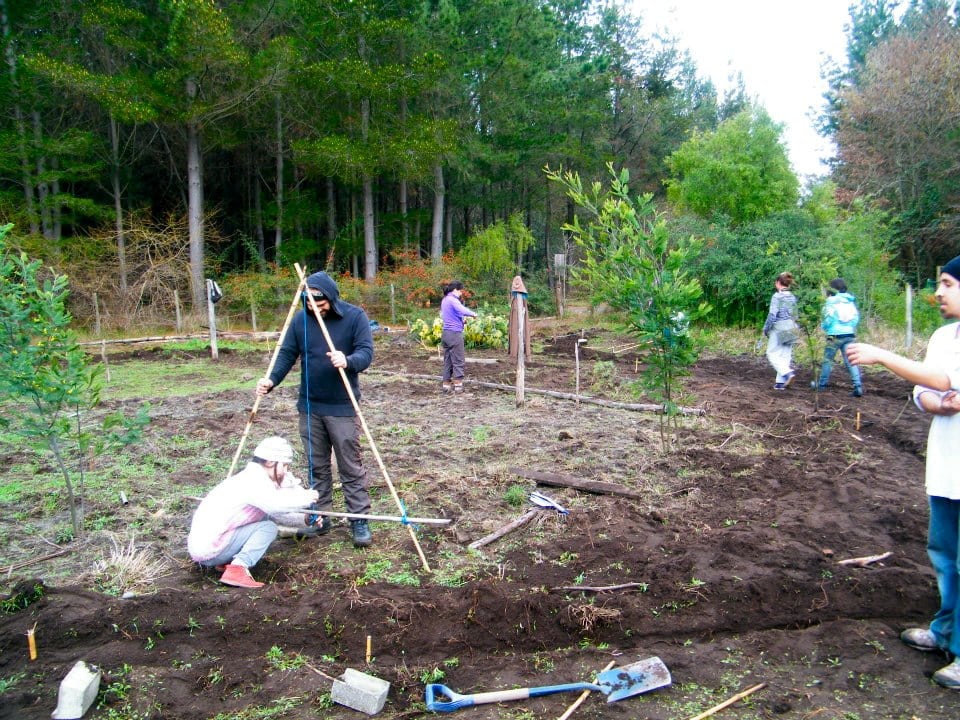 Mapping out levels in the forest garden…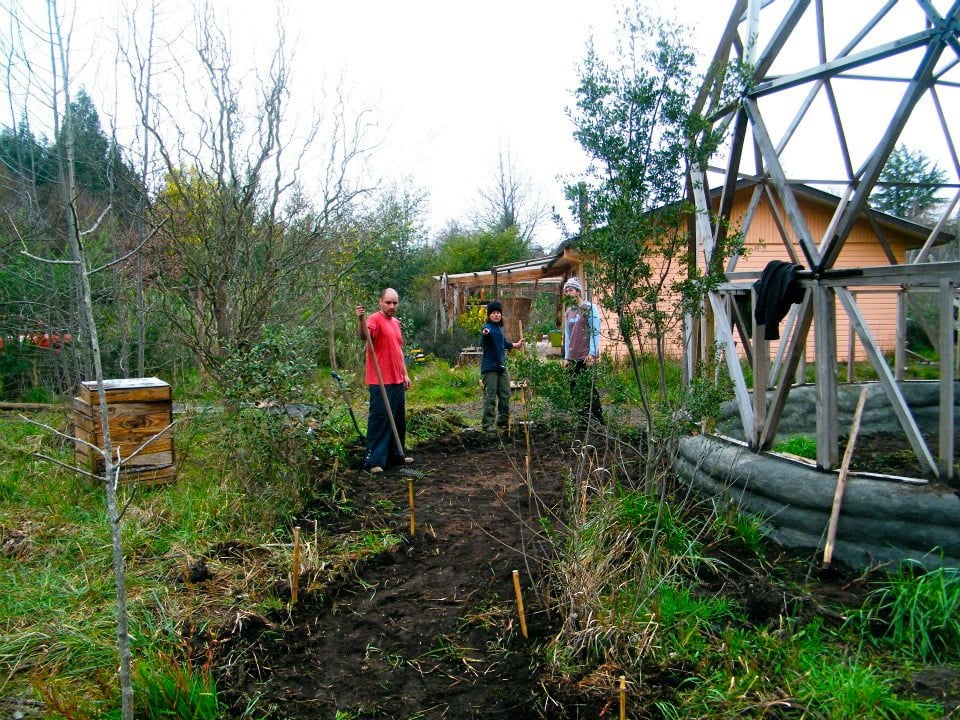 Building access paths (forest gardening is all about the paths…)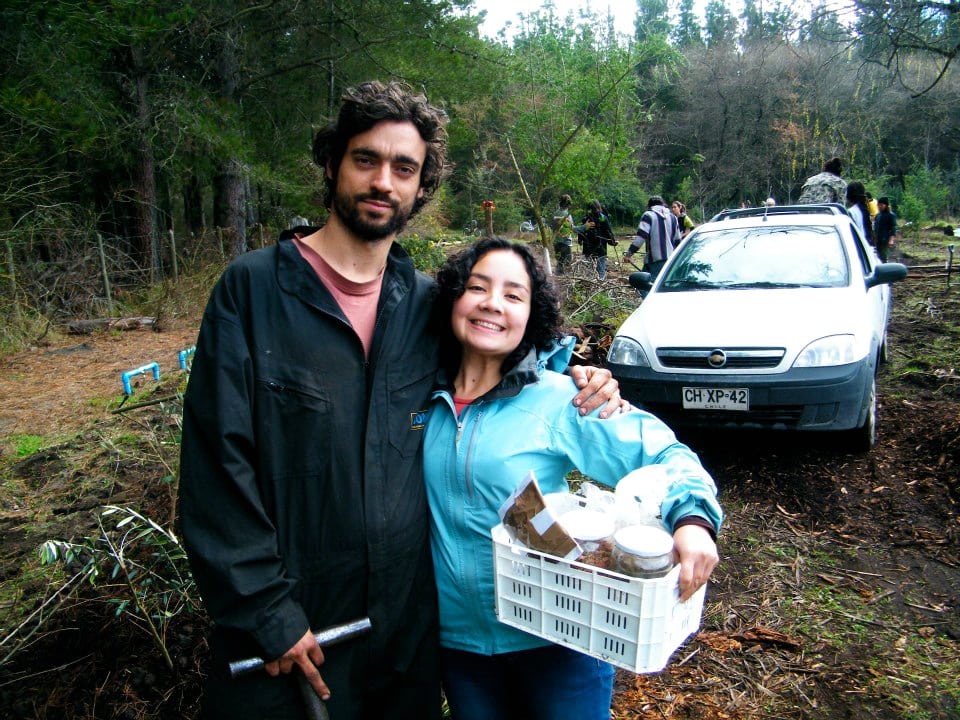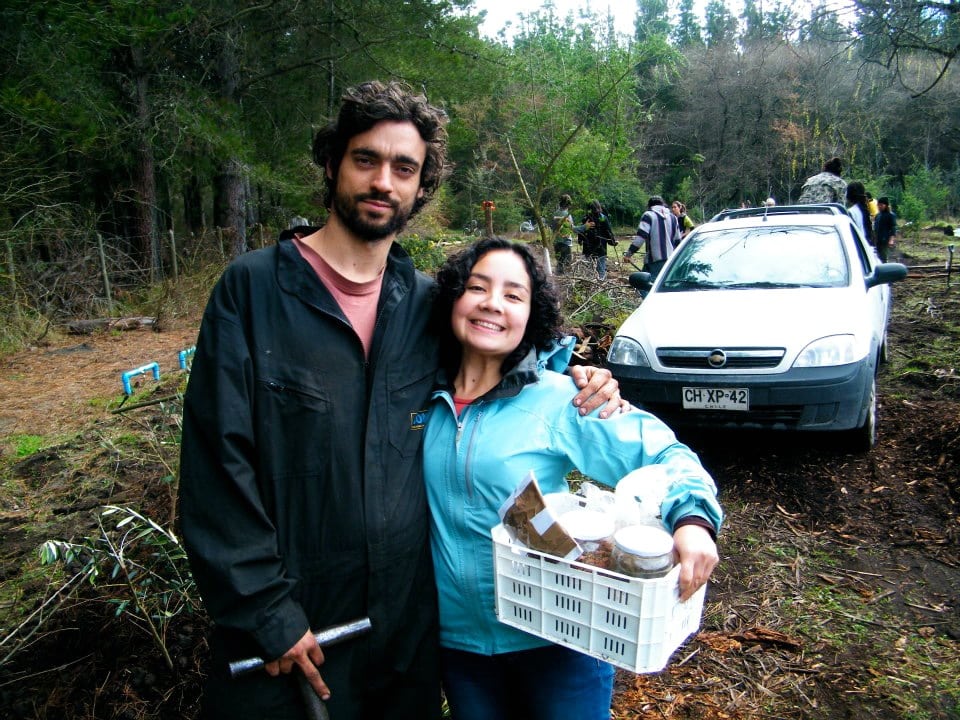 Resident botanists collecting seeds…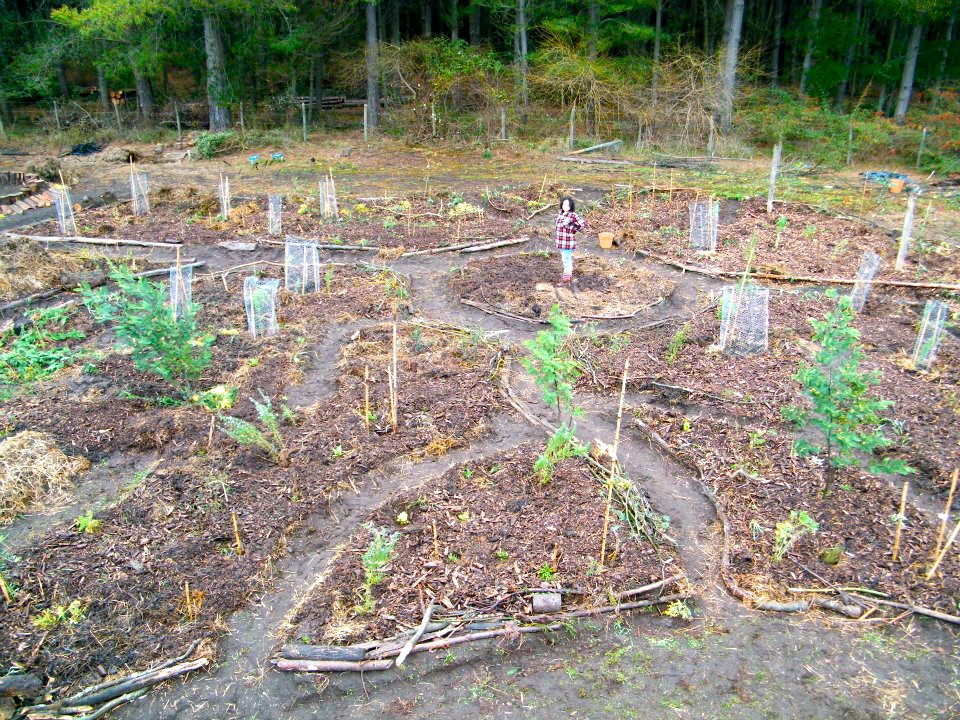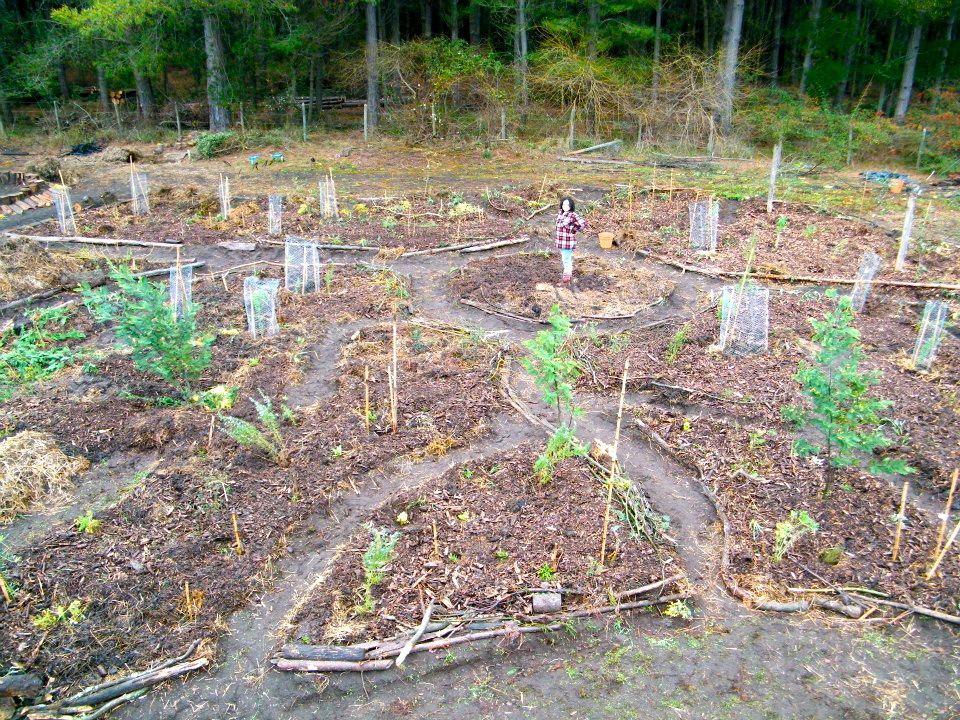 Via Harris: "Final pattern taking form. The central circle is joined by 4 primary paths which points to the four cardinal points. At the outer points of the perimeter the paths bifurcate to create three prongs.
These prongs allow access and the pattern emerged as it allowed us to build nice paths around the huglekulture. Here are the plantings with tree guards for the rabbits and a wet straw mulch.
Here all of the beds have been mulched with manure and branches from acacias and then topped with old woodchips. Also, keyhole paths have been built in the large beds for access"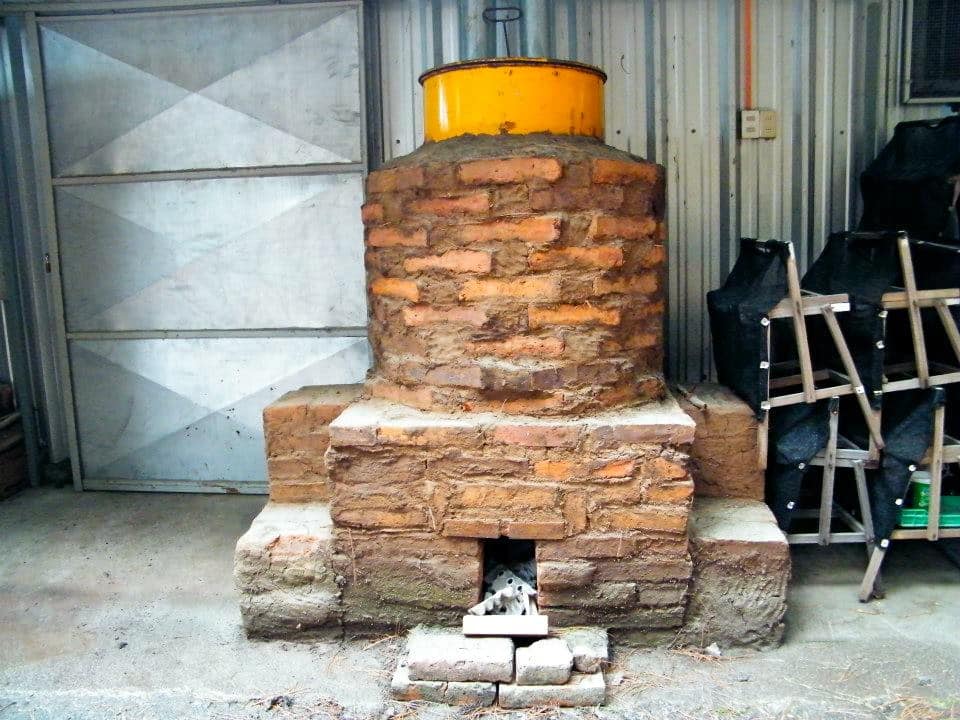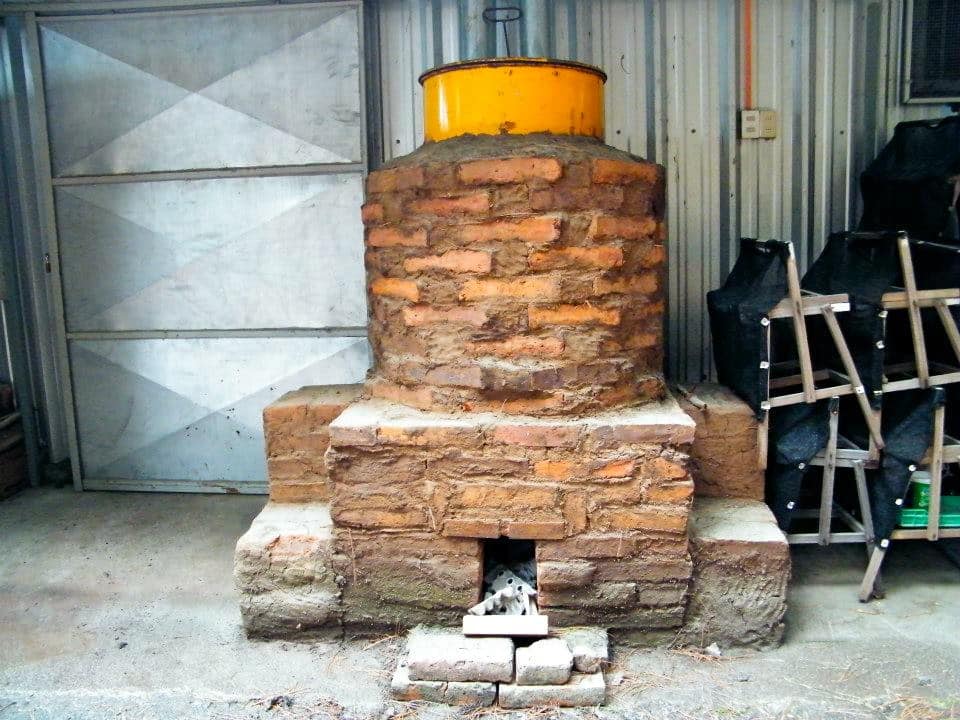 Vacola Plus! Rocket stove powered food preserver at El Manzano for Jams, Passata and stewed fruit…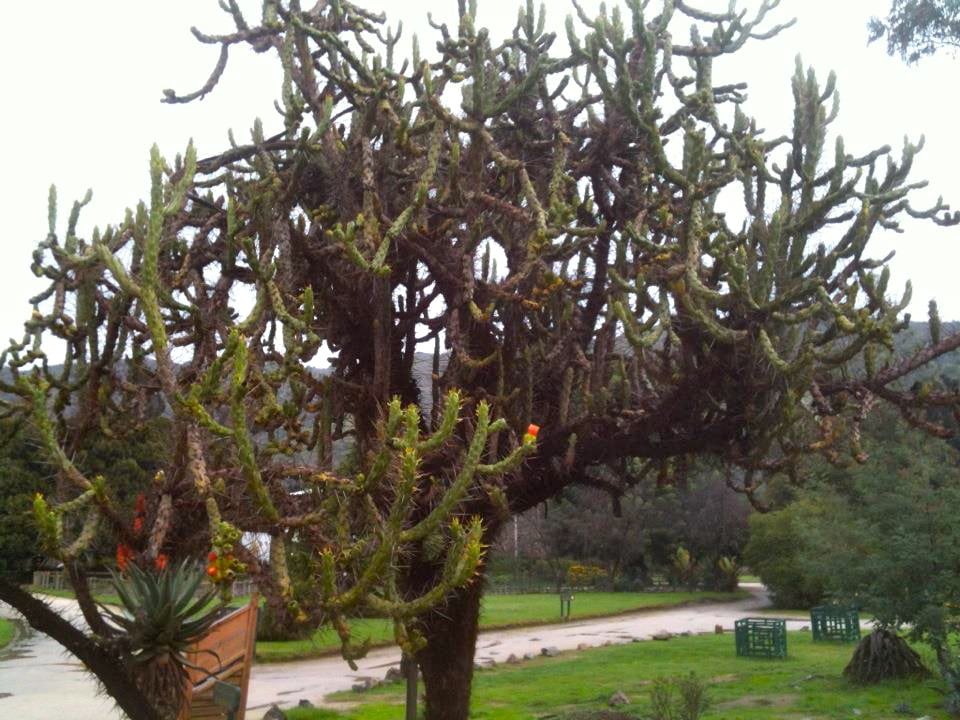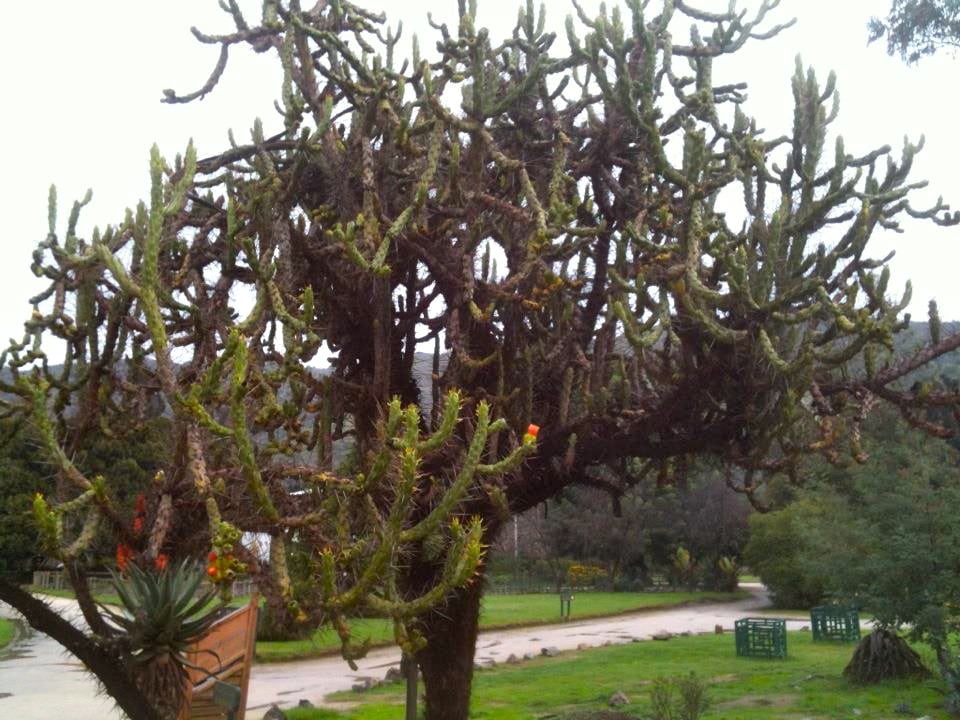 Chilean cactus with edible fruit like prickly pear (called tuna here just to be confusing) may be less opportunistic than prickly pear and damn tasty…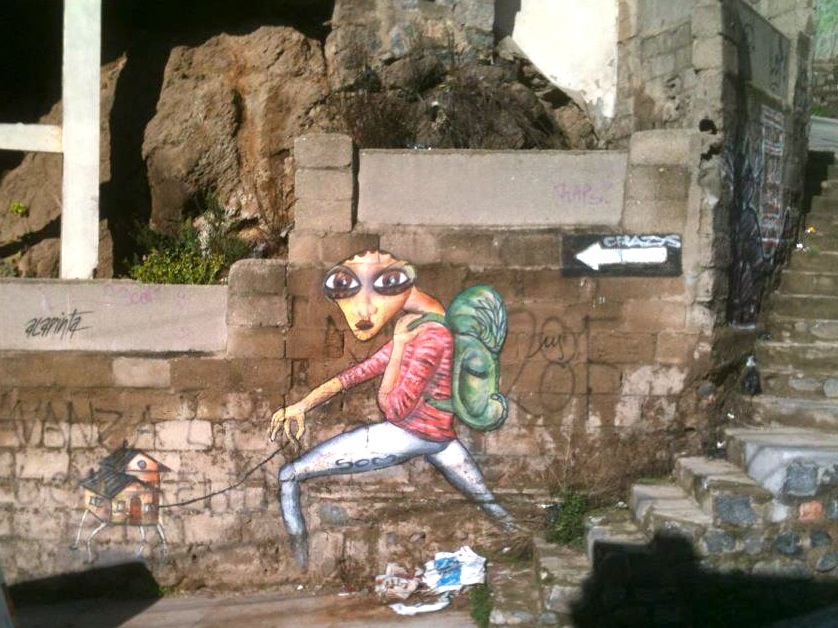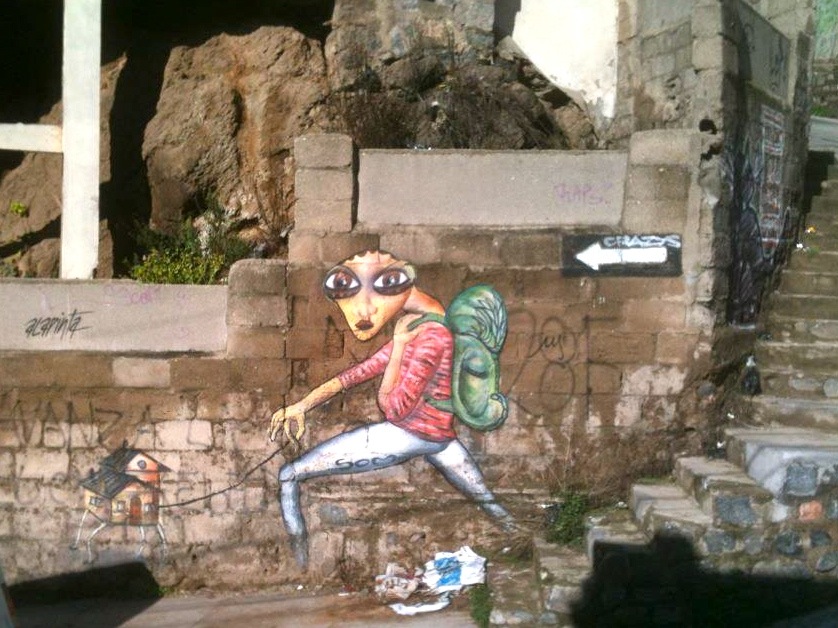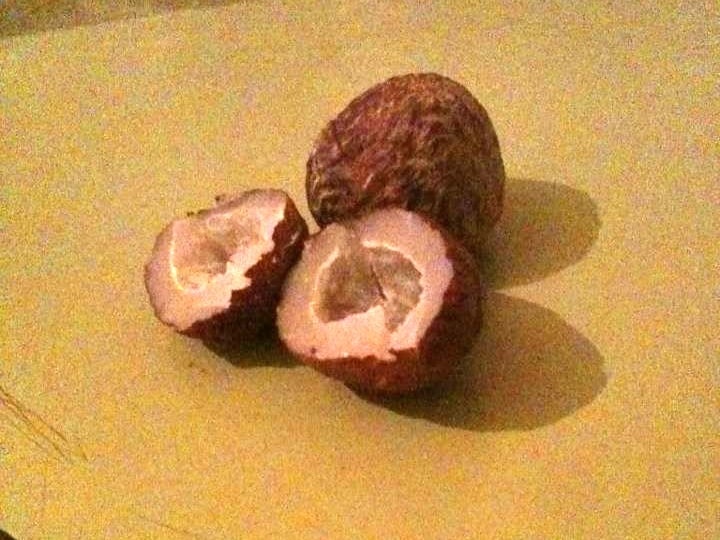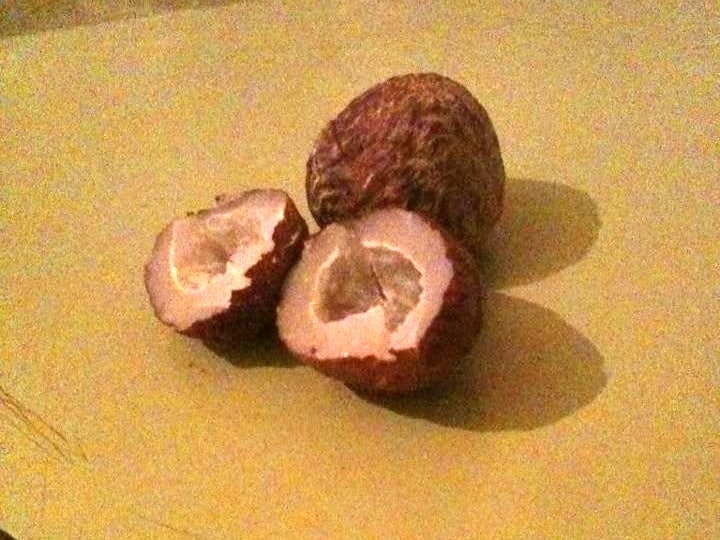 Cocitos, cold climate coconut… each is about the diameter of a gold ball. Amazing and tasty! Will definitely plant some of these at Milkwood for future generations, even though they take 80 years or so to produce…
We're looking forward to Harris returning to Oz and to Milkwood in October with loads of new ideas and knowledge, at which point he'll be diving into teaching a Forest Garden Design course here on-farm, followed by 2 months of intensive forest garden design and implementation…
May the polycultures be with you…