Skills for real life
Milkwood is dedicated to teaching and sharing permaculture skills, for living like it matters. Online, in-person, in print… whatever form it takes to get you inspired and making a better world, we want to help help you learn.
We are a small family; Kirsten Bradley, Nick Ritar and Ashar Fox. We live at Melliodora in southern Australia – a beautiful permaculture smallholding designed by David Holmgren, co-originator of permaculture.
We are also a larger crew of educators, facilitators and doers, and together we teach everything from permaculture design to market gardening, natural building and mushroom cultivation, to help create resilient and abundant households and communities, wherever we can.
We do this by providing free online resources & offering world-class training – skills that give you the confidence to create permanently sustainable systems.
Students leave our courses ready and able to design & implement a better future for their families, farms and communities. Our courses are run in NSW & Victoria.
.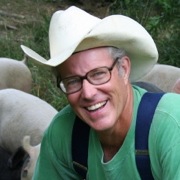 Joel Salatin of PolyFace Farms is a world-leading example of how a small family farm can become an extremely diverse and profitable Local Food producer, and how the benefits of Local Food Systems can create resilence, stability and abundance for both local farmers and the wider community. Featured in Michael Pollan's book, The Omnivore's Dilemma, and in the films FRESH and FOOD, Inc., Joel and his family at Polyface Farms exemplify successful small-scale farming and the growing relocalization movement.

Joel delivered masterclasses in poly-culture holistic grazing of cattle, chickens & pigs as well as marketing and farm succession for Milkwood in 2010, 2011, 2013 & 2015 in Mudgee, Sydney, Kiama & Melbourne.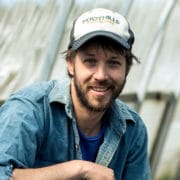 Jean-Martin Fortier (JM) is a farmer, educator and best-selling author specializing in organic and biologically intensive vegetable production. His award-winning book, The Market Gardener, has inspired hundreds of thousands of readers worldwide to reimagine ecological human-scale food systems. His message is one of empowerment in order to educate, encourage and inspire people into pursuing a farming career and lifestyle.

He his the co-founder, with his wife Maude-Hélène Desroches, of Les jardins de la grelinette, an internationally recognized micro-farm in Southern Quebec known for its high productivity and profitability. Since 2015, he is the farm director at Ferme des Quatre-Temps, an experimental farm in Hemmingford, Quebec. This ambitious project was initiated by a group of philanthropists and practitioners of organic farming with the aim of paving the way towards a more ecological and nourishing food system for Quebec.

In 2016 Jean-Martin taught Urban Farming Masterclasses for Milkwood in Sydney and Melbourne with Curtis Stone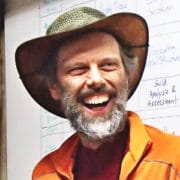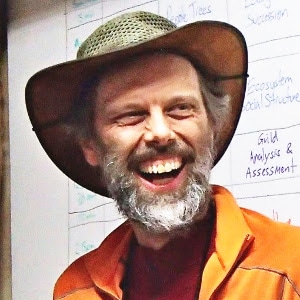 Dave Jacke has been a student of ecology and design since the 1970s, and has run his own ecological design firm—Dynamics Ecological Design—since 1984. Dave is an engaging and passionate teacher of ecological design and permaculture, and a meticulous designer.

Dave is also the primary author of the most comprehensive work on designing perennial ecosystems, the almost 1000 page, two volume book "Edible Forest Gardens". It has quickly become the reference book for anyone with a serious interest in designing tree systems for permaculture.

Dave holds a B.A. in Environmental Studies from Simon's Rock College (1980) and a M.A. in Landscape Design from the Conway School of Landscape Design (1984). He taught a series of forest gardening courses with Milkwood in March 2013 including an 9 day forest garden design intensive.