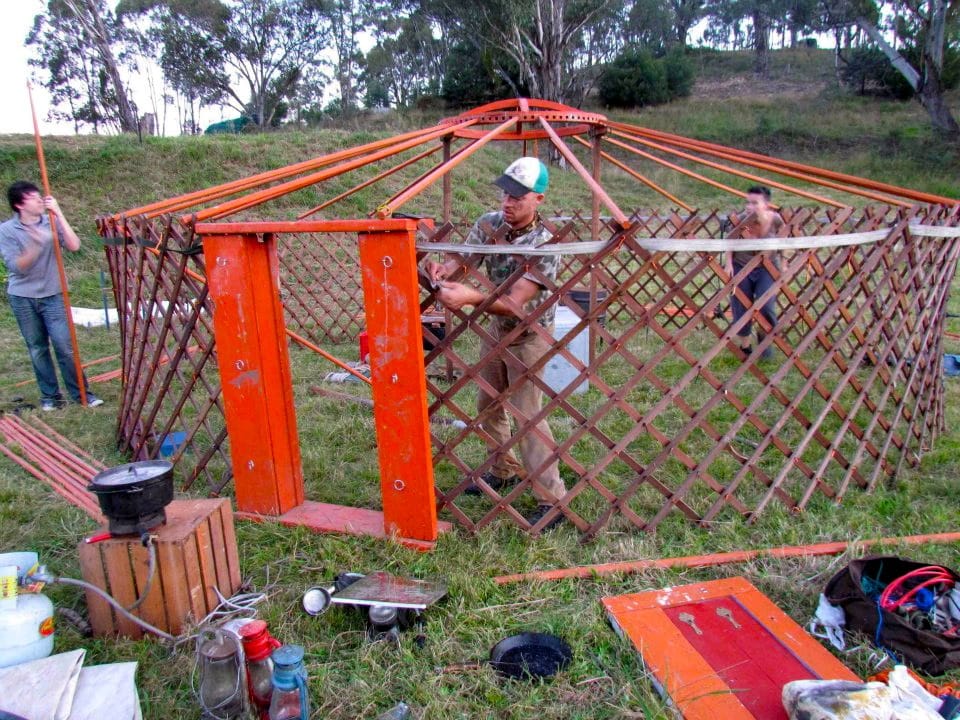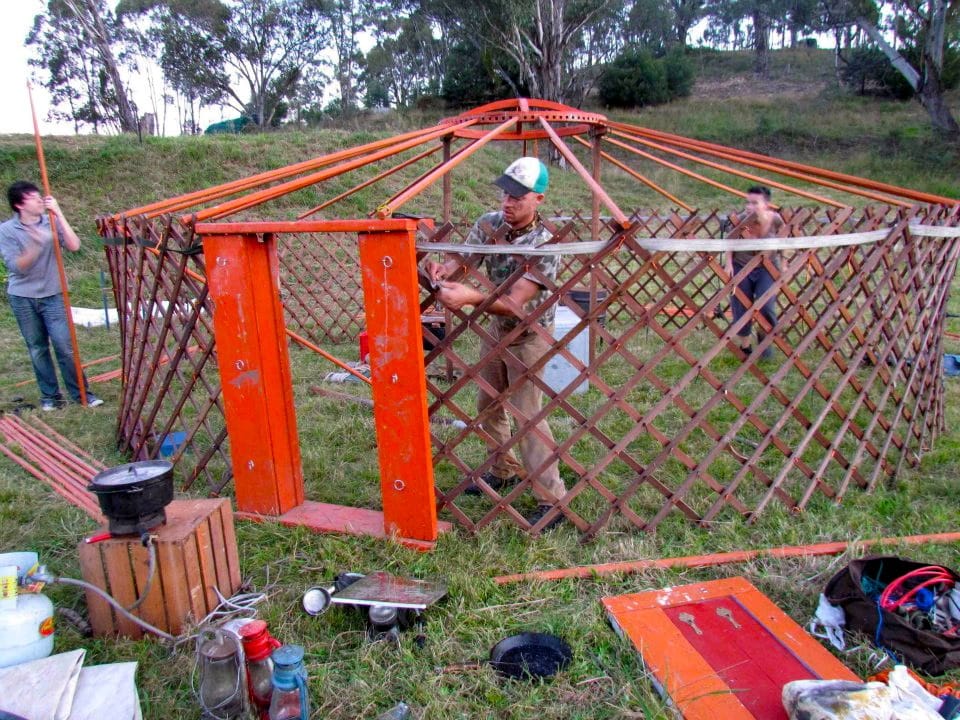 Over the Easter weekend we had a little shindig at Milkwood Farm, with camping and artists and lots of food. Dave and Phoebe brought their yurt, which they made themselves, from scratch, for under $2,000. It was an amazing and a beautiful thing.
'Oh yes', i thought, when Dave said they were bringing it… 'I know all about yurts – hole in the roof, concertina walls, all that'. But actually I had no idea just how gorgeous in it's simplicity and elegance of design a hand-crafted, DIY yurt could be…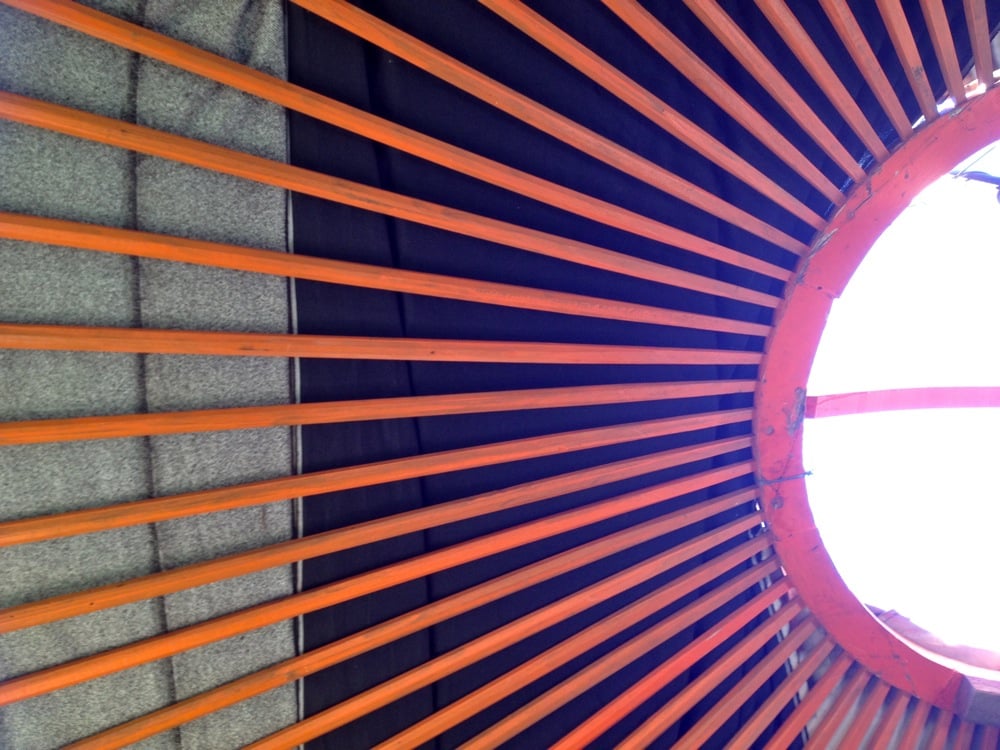 This yurt is based on the traditional family style of Ger that Dave saw and stayed in while traveling through Mongolia. He then brought his scribbled measurements, notes and observations home and started building his own.
Suffice to say, like any owner-builder project, this yurt is full of 'next time i'll do it this way'. But despite the learning curve, it's a wonderful space and now the fully transportable home for Dave, Phoebe and their 6 month old son.
And so the yurt got set up on the Milkwood creekflat on Good Friday. If you were in a rush, Dave rekons they could set this thing up in under 2 hours. But we weren't in a rush, so there was rather a lot of talking and snacking as well as setting up. But they were in by dinner!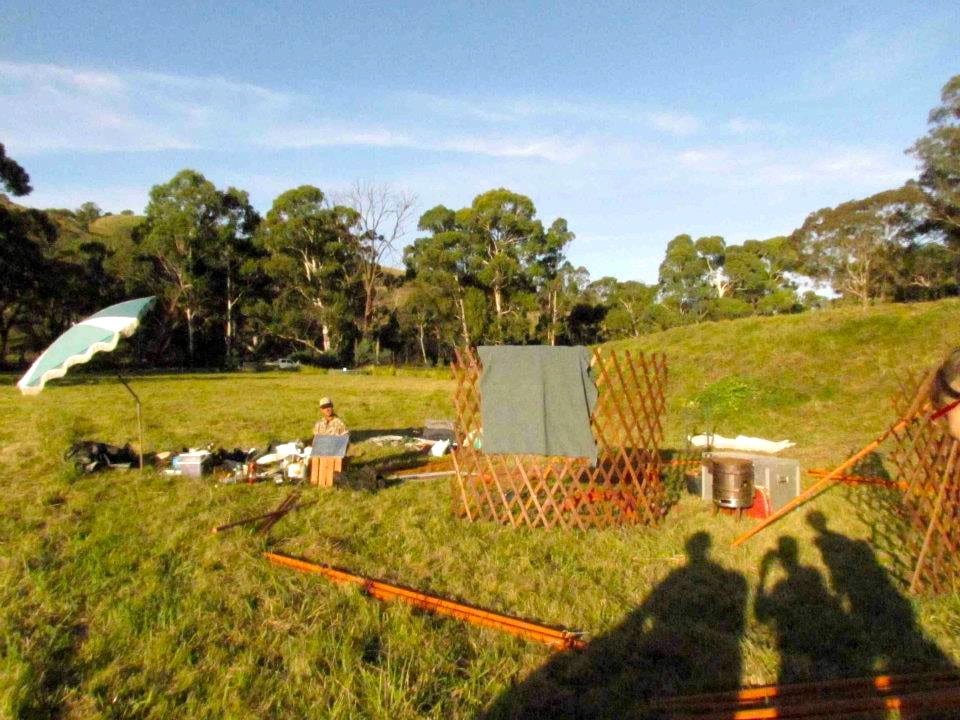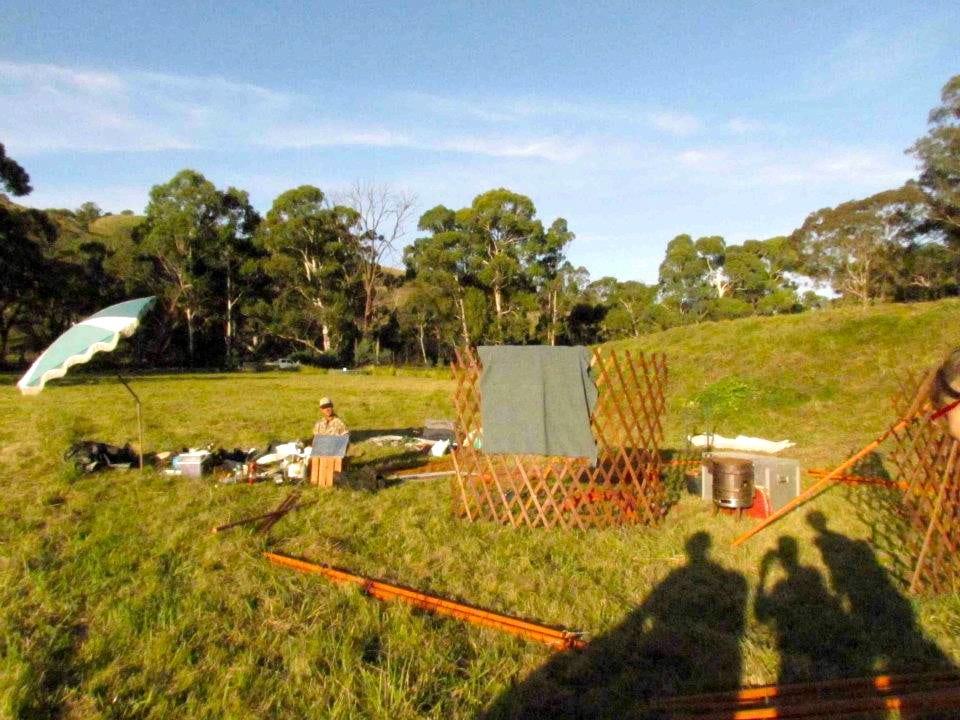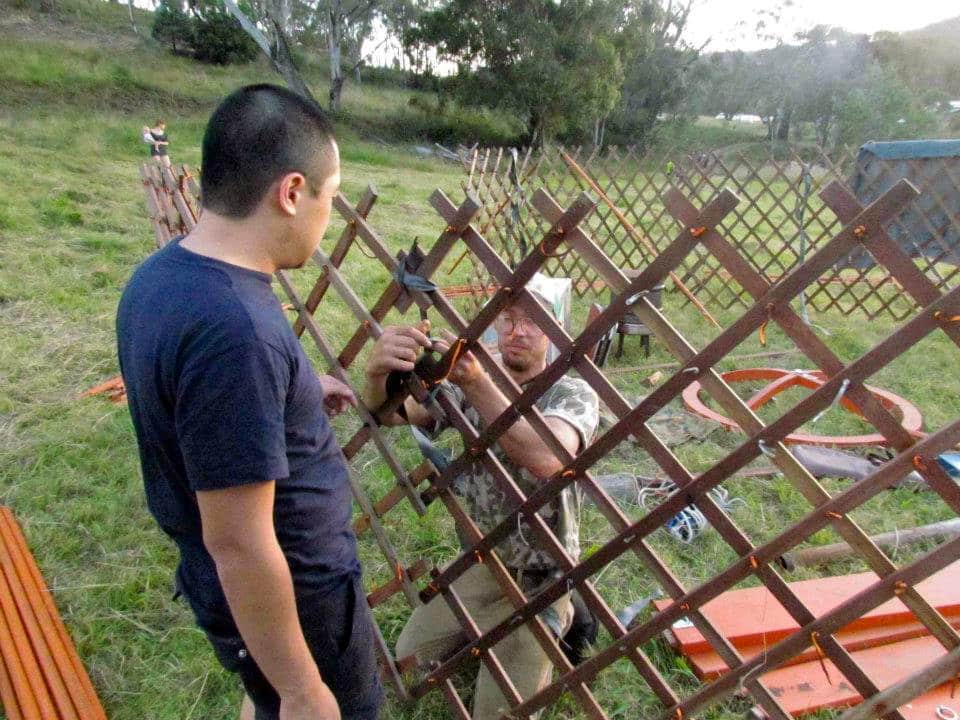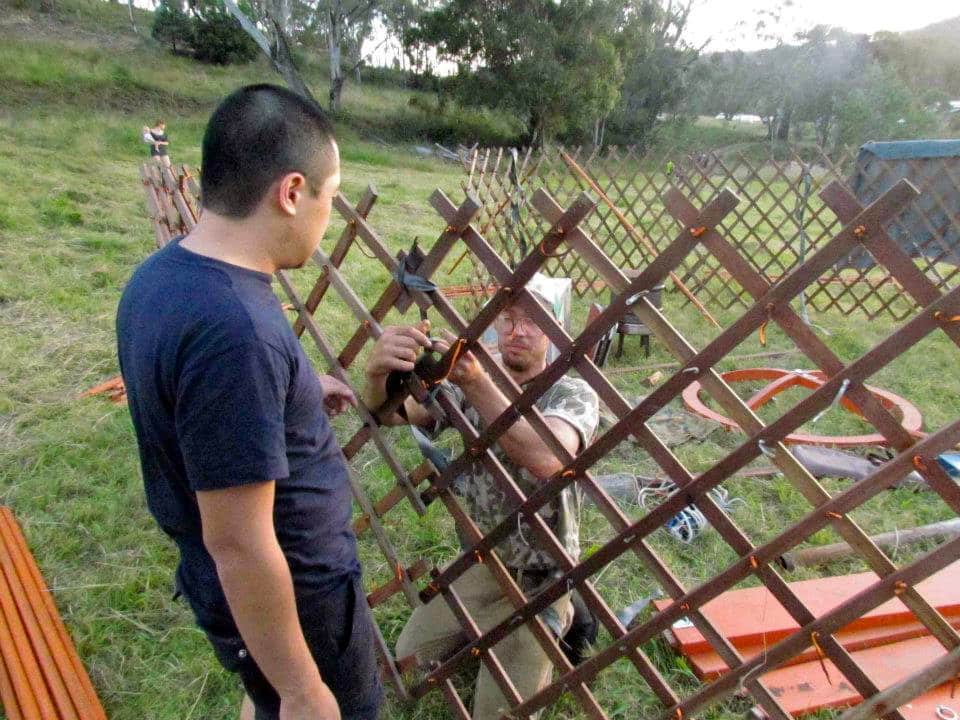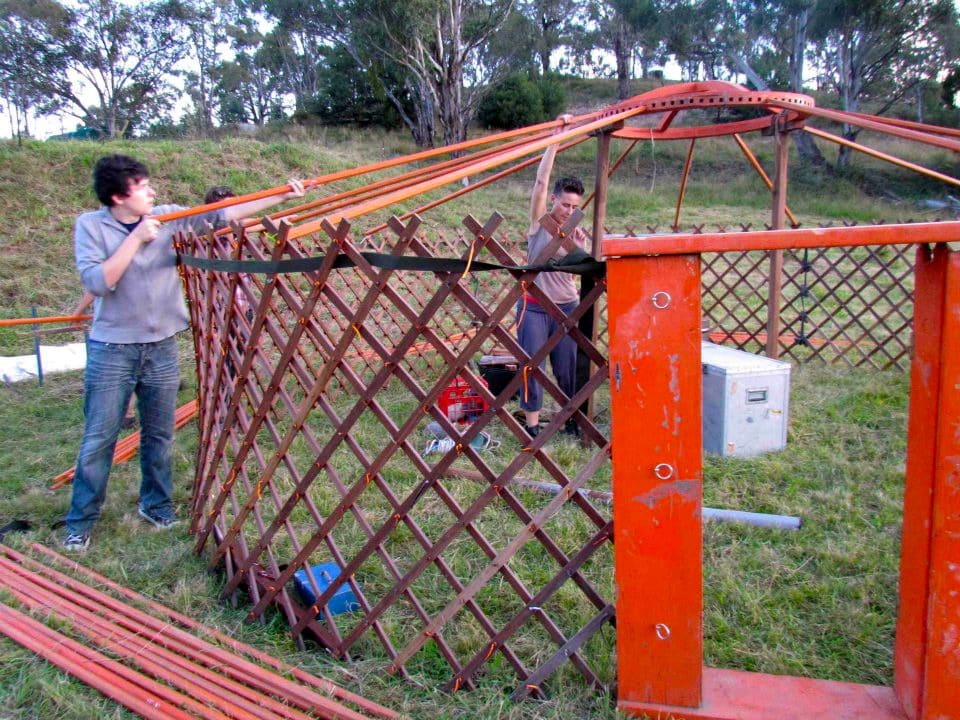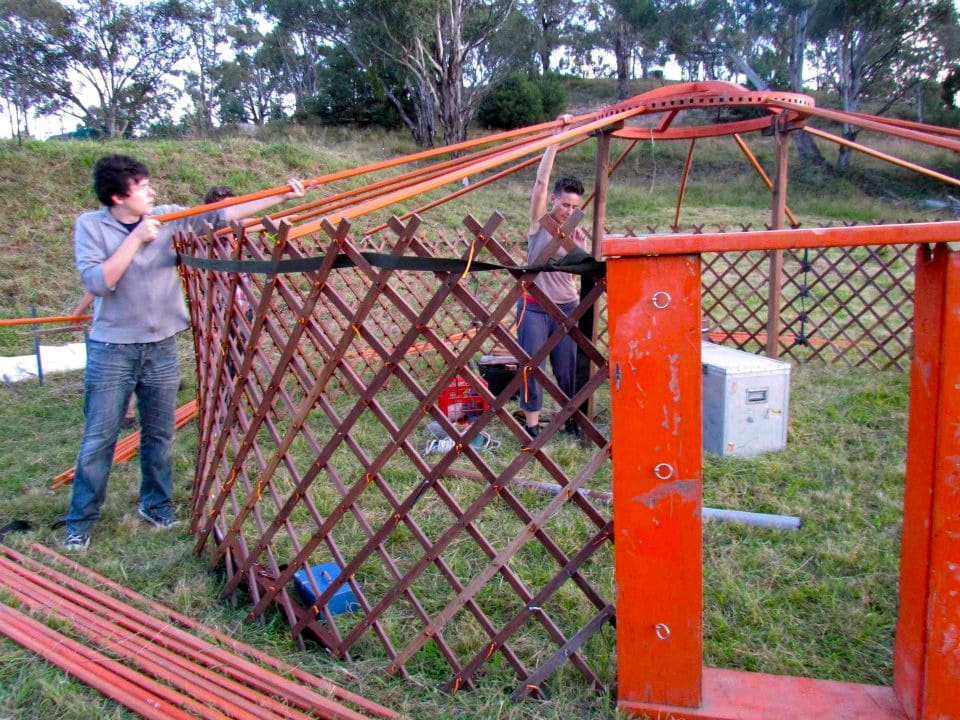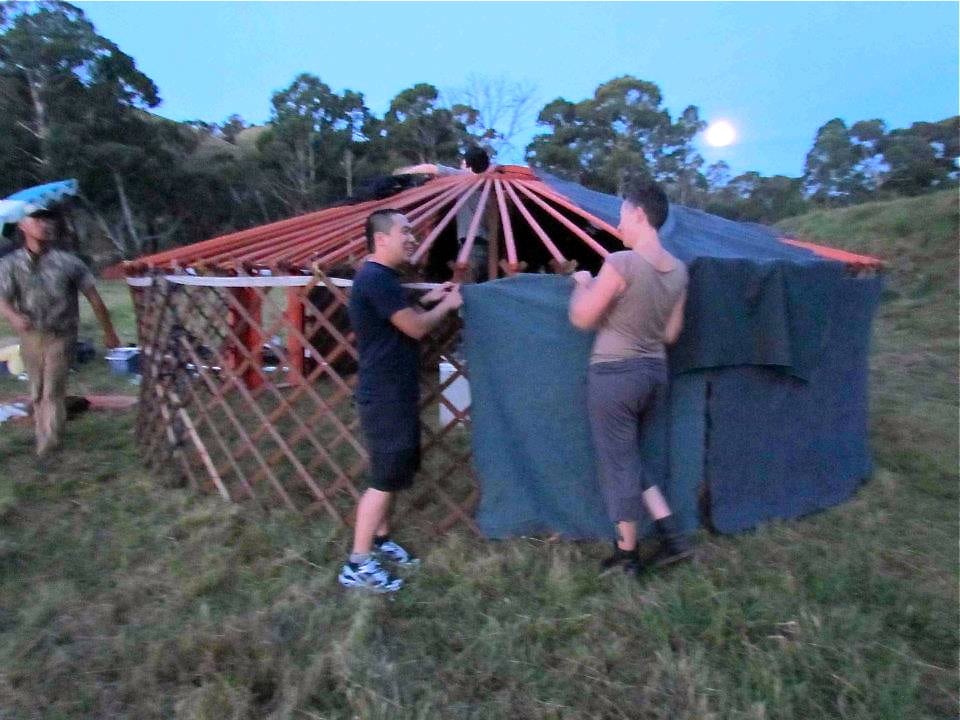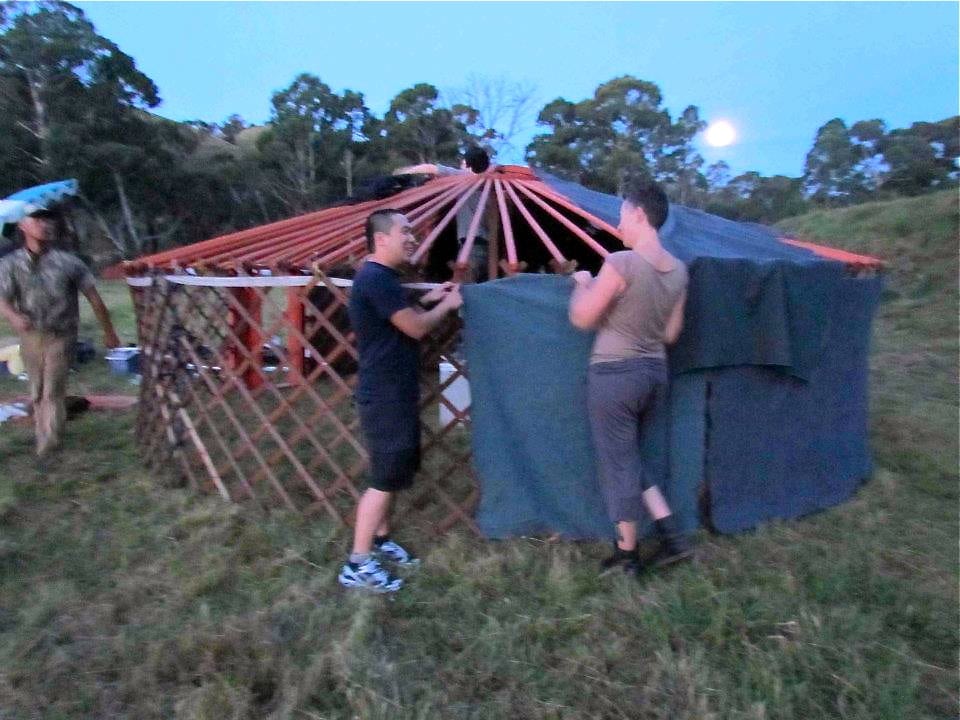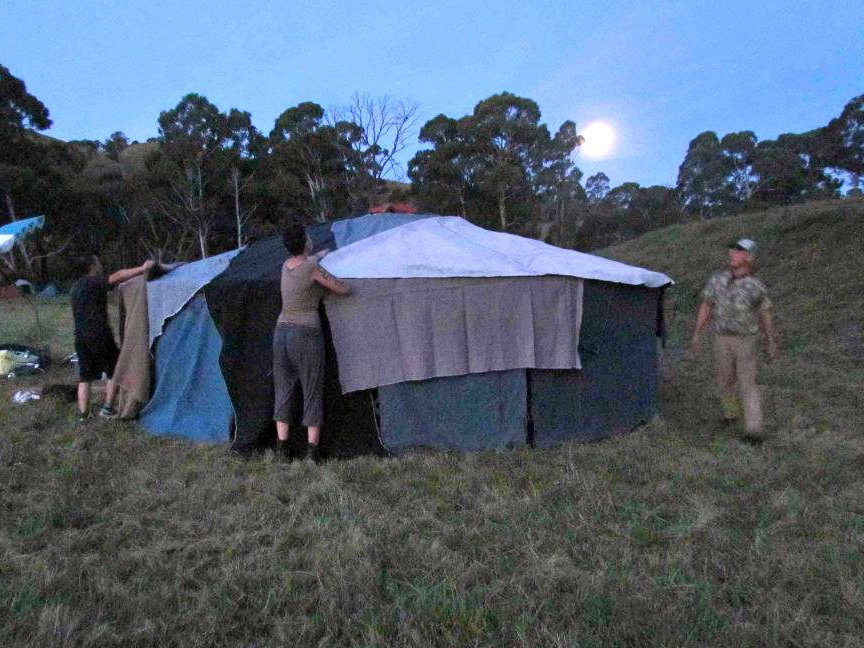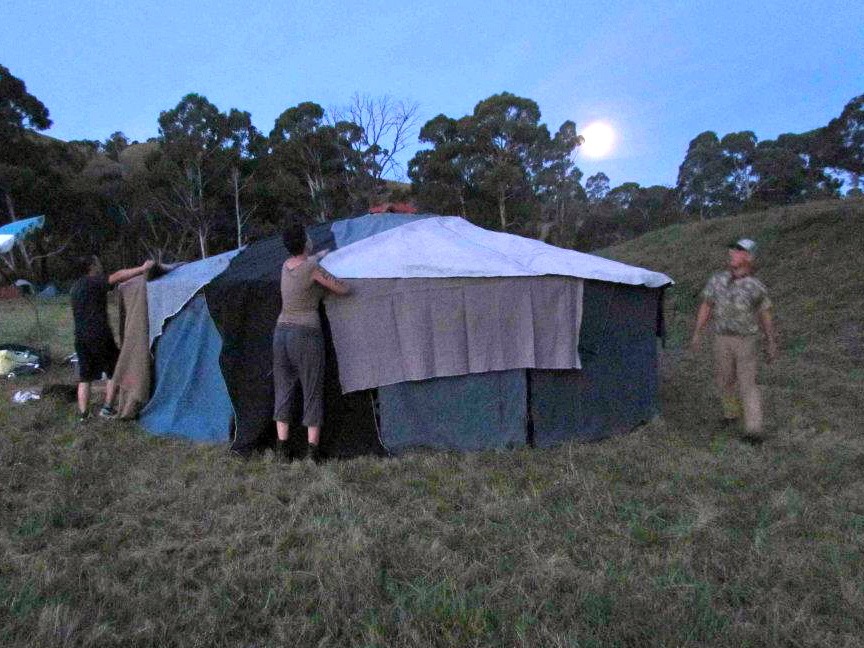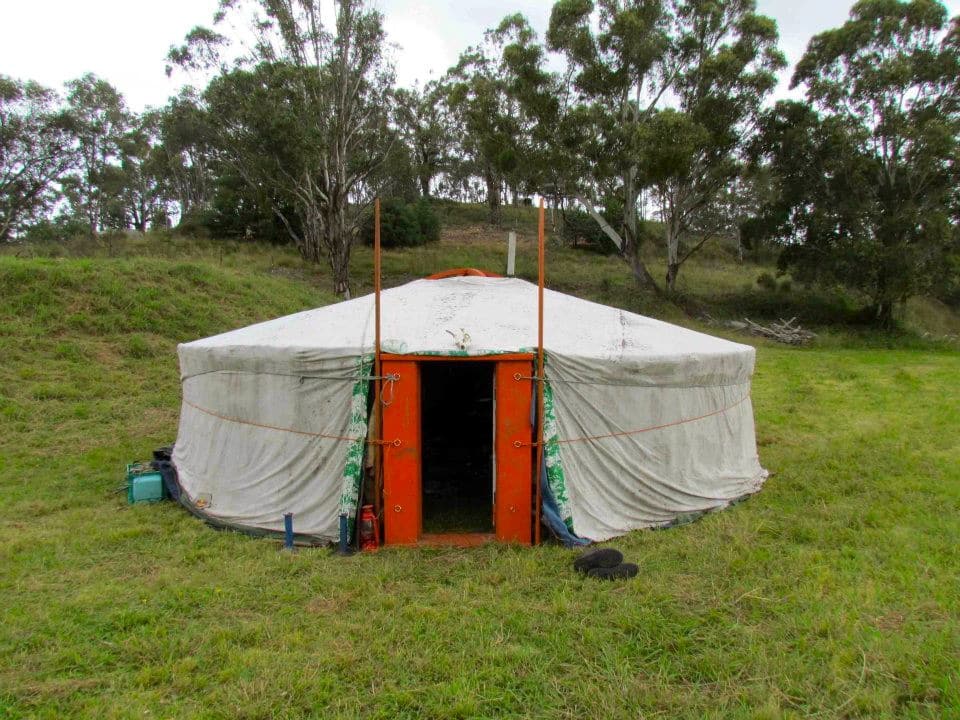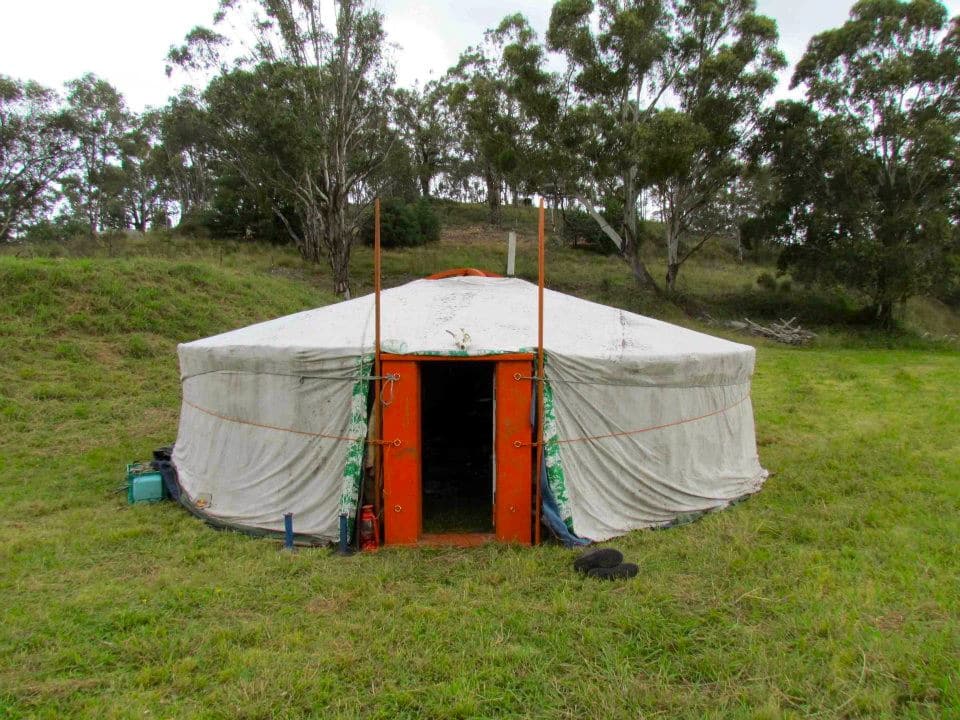 Of course we all wanted to have a look inside and hear all about how this yurt had come to be, so then Dave and Phoebe had to give us a tour…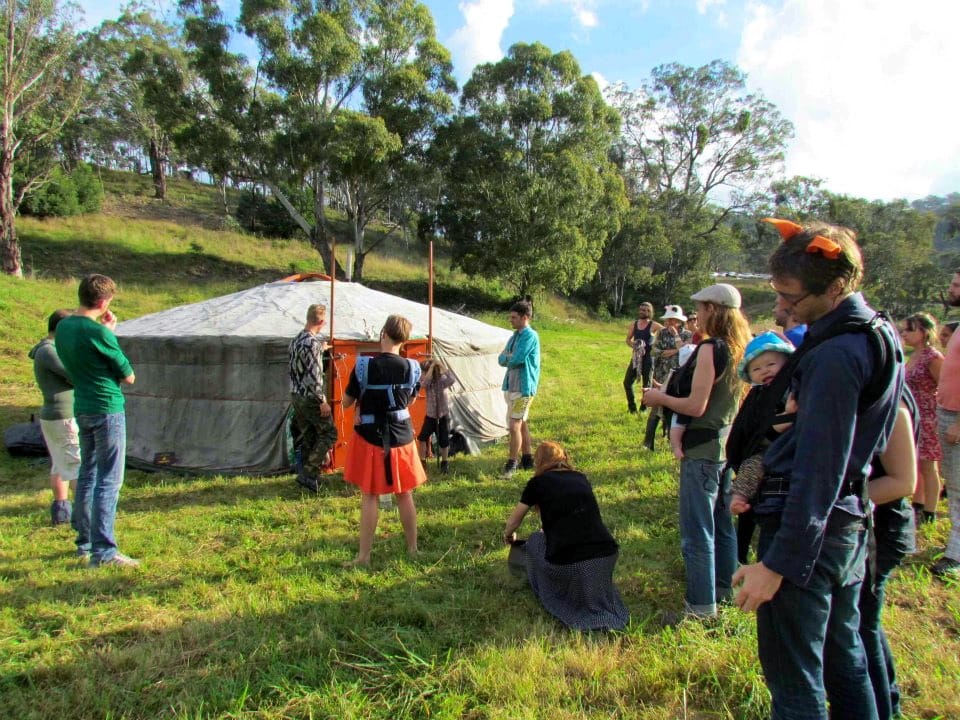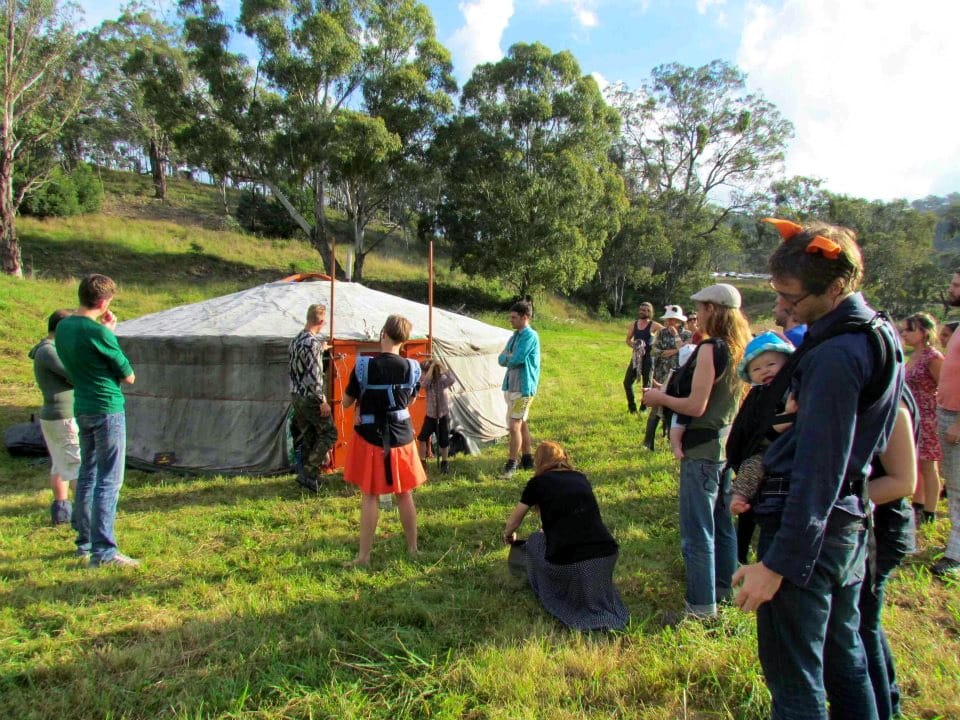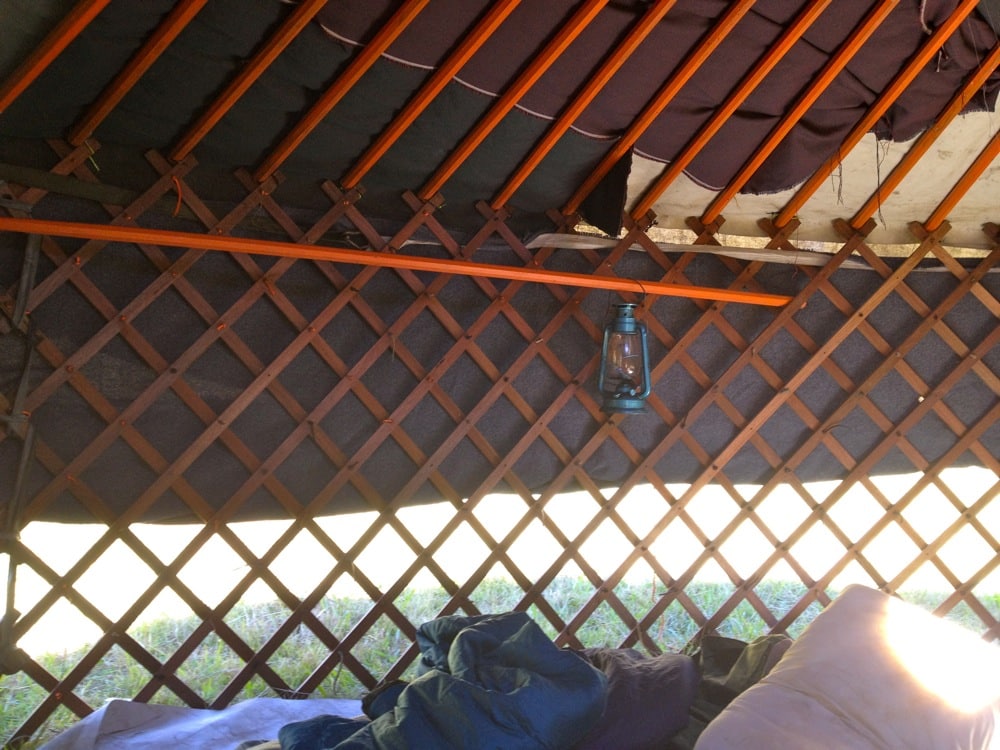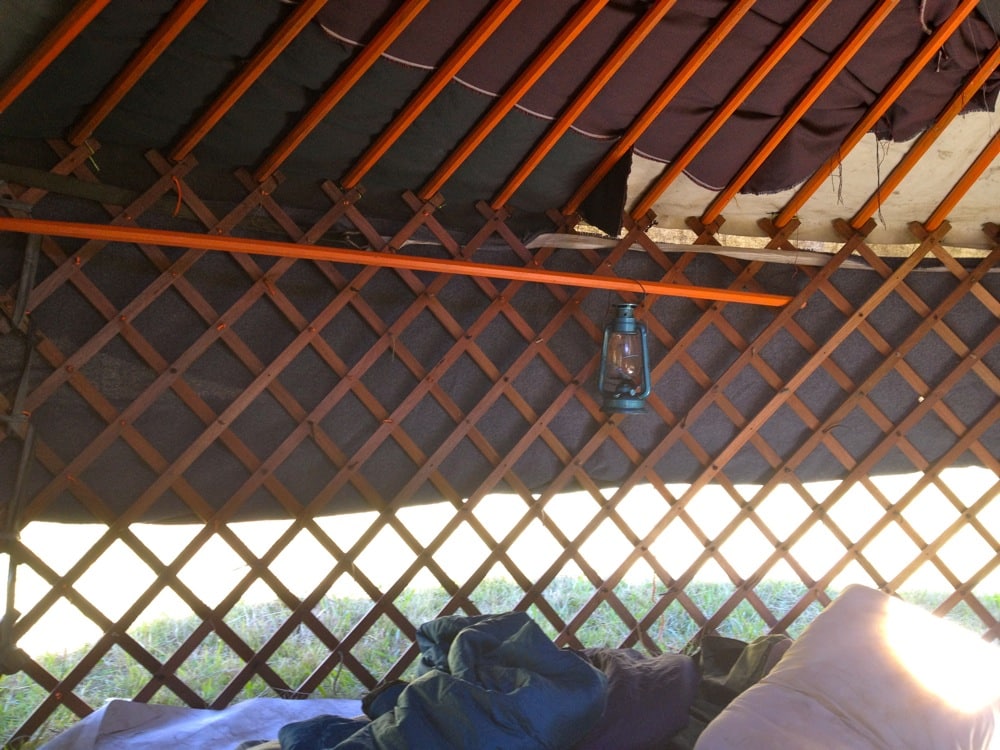 In short, we're sold on this structure as a seasonal solution to creating a crew common room. It's beautiful. It's cheap. It's sturdy. It requires some skill to make but not a ridiculous amount, and can be constructed from scrap and recycled materials.
Stay tuned for a yurt-building skillshare at Milkwood Farm in the early spring!
Many thanks to Rebecca Conroy and Azelia Maynard for the fine photos. Thanks to Dave and Phoebe for welcoming us all into your lounge room. And thanks to Imogen Semmler for organizing the shindig that caused us to appreciate the ways of the DIY yurt…