May 12th - 13th, 2018 ( 8:30 am - 4:30 pm )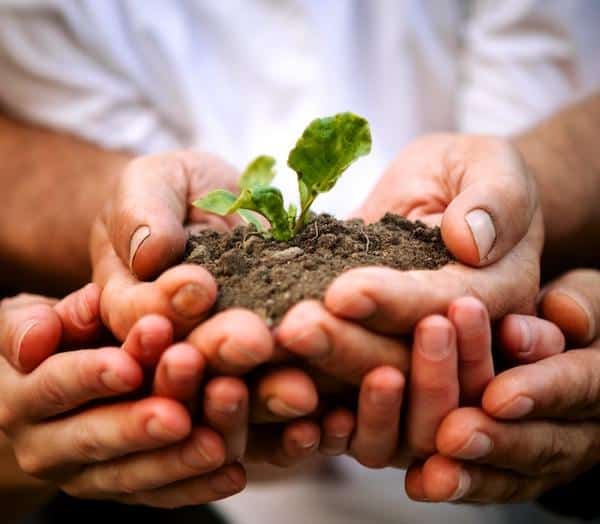 Holistic Decision Making is an acclaimed technique that allows you to learn how to make great big decisions, and ongoing smaller ones – for your family, enterprise or farm – based on the fundamentals of what matters most to you.
Maybe you're about to do some succession planning? Or deciding on which piece of land to buy? Or whether to move cities? Or maybe another big decision that you really want to be sure is right? This is what Holistic Decision Making provides a framework for.
And also what this workshop is for, to help you learn the skills to do this yourself, with certainty.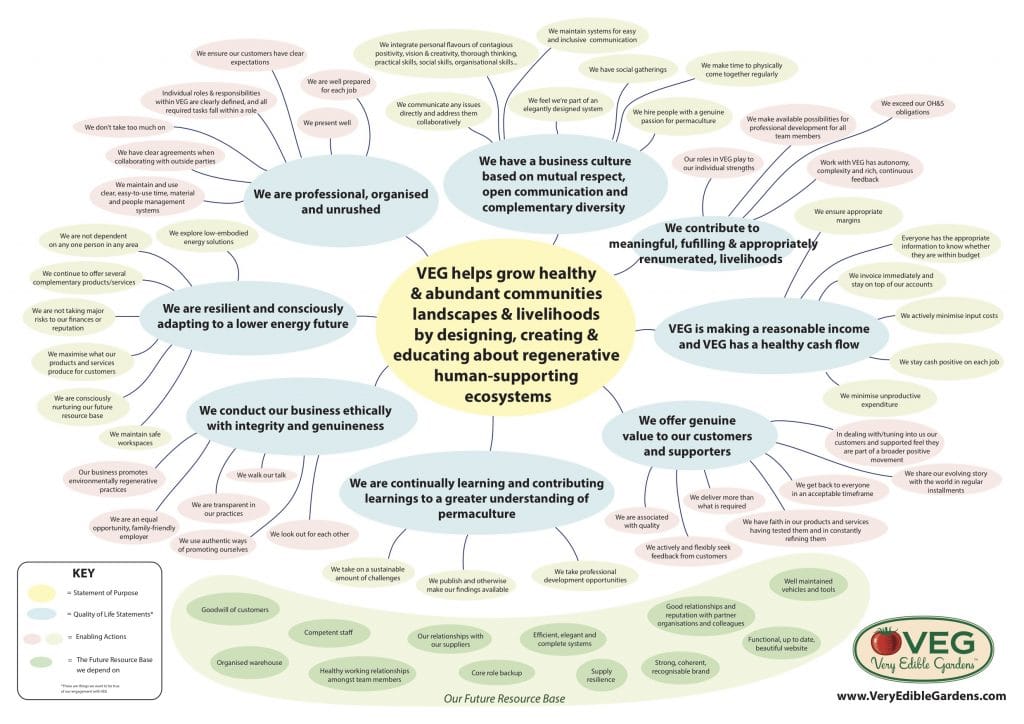 What is Holistic Decision making?
Holistic Decision Making is a rock-solid platform for making great things happen in a way that increases the quality of life for all involved. Originally used to make best-possible decisions around farming and grazing which benefited both the farmer AND the land, holistic decision making is a framework now used to steer businesses of all types, as well as provide structure for making excellent family decisions and community decisions.
Holistic Decision Making allows anyone to lay groundwork for a successful future – farm, family or enterprise – by defining what is core to those involved. From there, you can define a best-scenario context, and from there, test future decisions against what you truly want.
It's a way of ensuring you take the future as it comes and use opportunities to your advantage, rather than being swayed or driven by chance and impulse. In a world out of balance, holistic decision making is a powerful tool for any enterprise or family to stay firmly on track, and to enable a future driven by what matters to you most.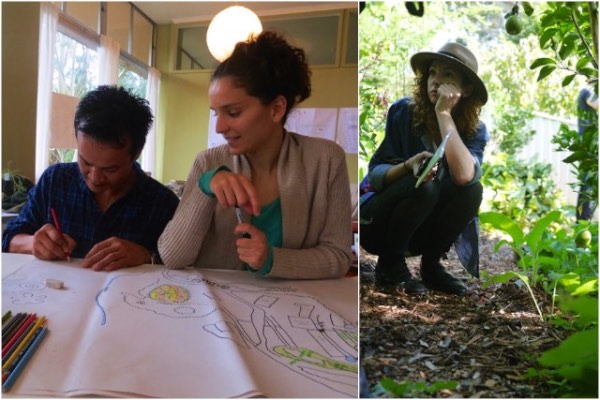 When we make decisions holistically, we:
get really clear on what we really want, on what quality of life means for us
use the power of the decisions we make (large and small) to move toward this without unintentional stuff-ups
seek and use feedback to stay on track
Holistic decision making can be applied to yourself, your family, any business or project you are part of. We can apply it to all of these things and more.
Who is this course for?
Everyone! Ok but also specifically + particularly…
Anyone embarking on a big project
Ethical startups and/or those wanting to take their existing small business to the next level
Farmers + landholders looking to clarify a way forward
Families looking to make big changes in life (in a good way)
School staff, teachers and project managers
Non Government Organisations
This course is designed for anyone who's ready to start applying holistic decision making to their lives – a framework for making great decisions for yourself, your business, your farm or whatever your context may be.
You will leave this workshop hungry to go back into your life and make decisions given they are the only steering wheel you get in this life to move toward what most brings you and your projects alive.
Be warned though – this workshop is not a sit back and soak it up affair. You will not only hear about this approach. You will practice it, repeatedly, with much friendly feedback. You will explore and articulate what matters most in the various aspects of your life. You will improve your focus and clarity of purpose as well as learn how to steer directly into the space you most deeply want to be in, and stay there.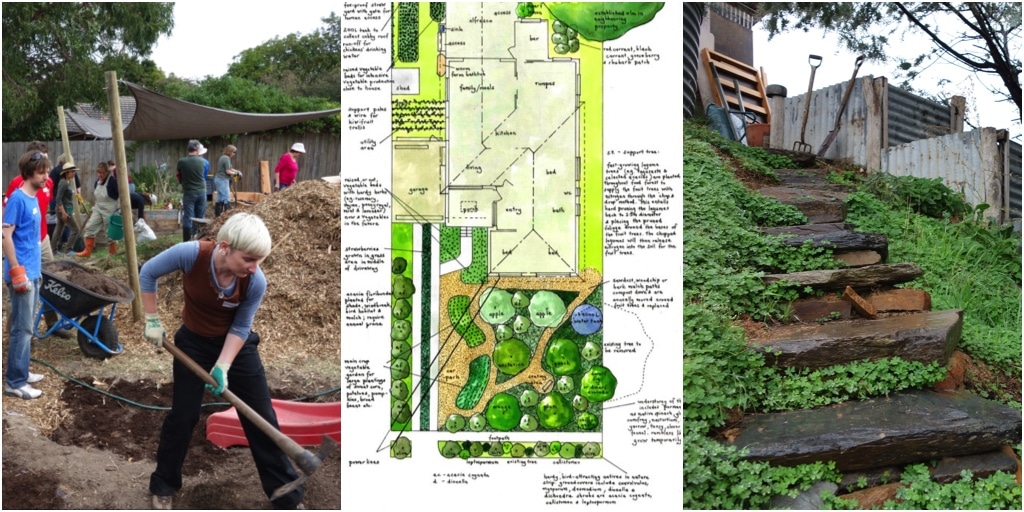 This workshop will cover:
The entire approach clearly explained using examples from the facilitator's lives, games and practical exercises.
Creating what we call a 'context' for yourself, your family or an organisation/business you are part of that captures deepest values, mission and desires along with what must be done and nurtured to achieve them.
Using that context to filter decisions and take actions based on their relevance to this context.
Seeking and using feedback to actualise, maintain, and evolve your context.
Holistic decision making is something Dan finds invaluable and integral in his personal and family life, and also his work as a permaculture designer and educator.
How does this link in with Permaculture?
"Permaculture design can be weak on decision making, in that when permaculture projects fail it tends to be due to decisions with unintended personal, social or financial consequences. Holistic decision making is like a plugin that fills this gap and makes permaculture projects more likely to succeed. I would say that adding a liberal dash of holistic management doubles or triples the power of permaculture to affect lasting positive change in the world. I'm at the point where I can't imagine not using holistic decision making in my work as a permaculture design consultant. I still think permaculture is awesome, by the way, but if you get to know any approach well enough you'll find blind spots that some other approach can help address" – Dan Palmer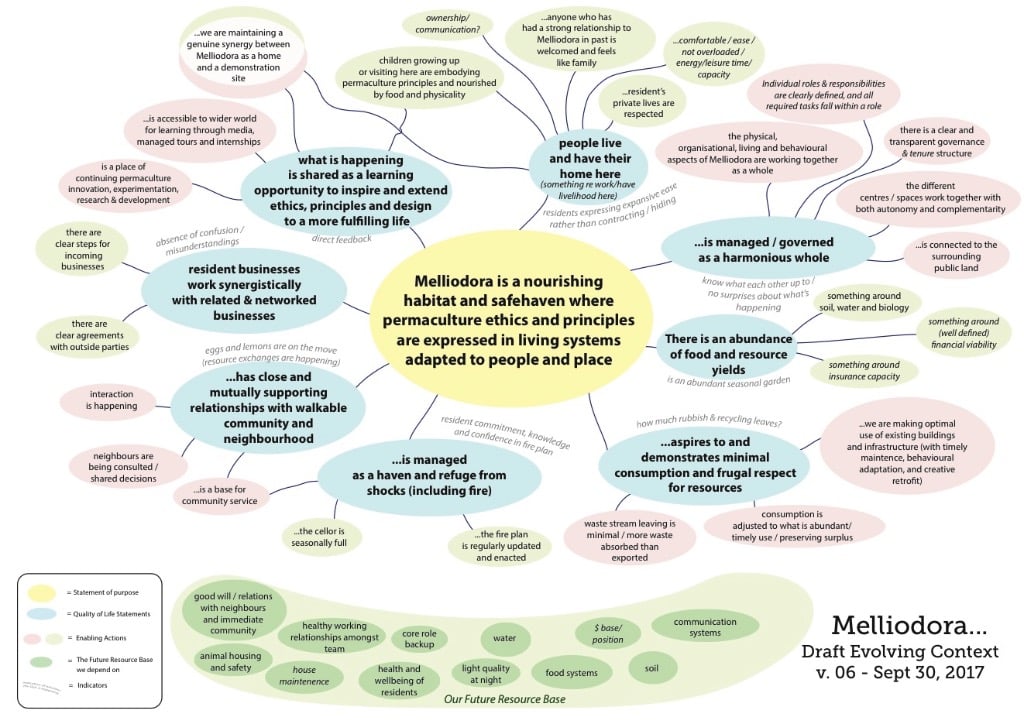 Student feedback
"Life changing … you won't be disappointed" ~ Fiona
"The holistic management system is probably the most useful tool I have ever been given which I have used mostly for personal/ family blossoming and could use in so many more ways" ~ Amandine
"Very, very useful for achieving focus and the motivation behind my idea – recommend it to everyone" ~ Michelle
"I had a feeling the workshop would be a complete game changer for me and oh boy, has it been. I feel like my fog of overwhelm has been lifted, and I've so much more head and heart space to be present in my life. I was a completely different Mum yesterday purely because I knew I was exactly where I needed to be, doing exactly what I was needing to be doing, and whenever I started to stray off course I could come back to centre because I actually knew where centre was!!! Rather than just having a vague unpleasant sense of being generally off alignment. I really feel there's no going back for me now. Thank you a billion times over Dan. It's such a gift to know you and be able to learn from you." ~ Angela
"Just wanted to shoot you a massive thank you for the most amazing workshop. It's giving me focus and clarity and it's done wonders for my relationship. An analogy that came to mind after the first session was that it felt like looking into your heart, putting its content on paper and then with a rational mind working out how to fulfil those dreams. Feeling motivated on the verge of bursting. Love it!" ~ Martin
Further reading
About your teacher
Dan Palmer is co-founder of the Permablitz movement, founder of Making Permaculture Stronger and co-director of Very Edible Gardens – an established urban permaculture design service. He has two Permaculture Design Certificates and a PhD in Systems Thinking.
Dan is best known for his thoughtful, whole systems approach to permaculture design, his integration of holistic decision making into permaculture, and his ability to create successful, ethical and effective permaculture businesses. Dan contributes regularly to permaculture and organic gardening publications and courses in Australia and New Zealand. He currently lives with his wife and two daughters in Castlemaine, VIC.
Note: Dan Palmer is not formally affiliated with either the Savory Institute or Holistic Management International and is not a certified Holistic Management Educator. While Dan's presentation of Holistic Decision Making takes its inspiration from Savory's Holistic Management approach, it is a different approach focused 100% on making better decision making accessible to everyone including non-farmers. For anyone interested in pursuing Holistic Management proper, which focuses primary on grassland farmers, please visit either the Savory Institute or Holistic Management International.
About the venue:
This course will beheld with our partners Pocket City Farms in Camperdown, Sydney.
A non-profit growing local food using organic growing techniques on rented + unused land, Pocket City Farms are an amazing example of folks using skills + soil to help change our food system. More about the venue and how to get there…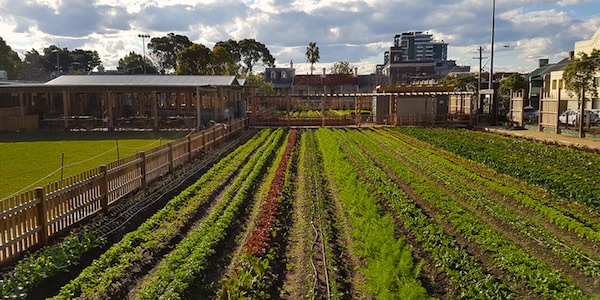 Your course fee includes:
Comprehensive student notes as well as organic tea, coffee and fruit throughout the day. For lunch, there's an onsite kiosk serving up farm-fresh lunches, or many other eateries nearby.
Details
Start:

Saturday, May 12, 2018 @ 8:30 am

End:

Sunday, May 13, 2018 @ 4:30 pm

Cost:

$467.50 – $550

Event Categories:
Venue
31A Mallett Street




Camperdown

,

NSW

2050

Australia

Website:
Organizer
Phone:

02 5300 4473

Email:

hello@milkwood.net
Related Events

Need more information?
Contact us using the form below if you have any questions, to arrange an alternative payment method or to be added to the wait list for a sold out event.