October 4th, 2018 ( 10:00 am - 4:00 pm )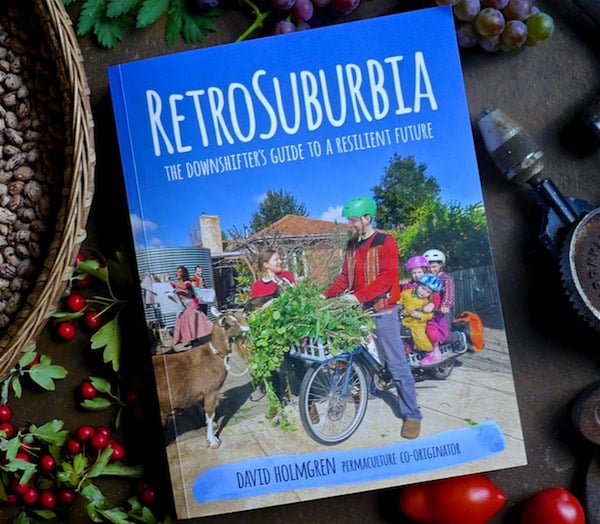 Join David Holmgren, co-originator of Permaculture, and Beck Lowe for a one-day masterclass unpacking the strategies, design thinking and action plans contained in Holmgren's latest book RetroSuburbia: the downshifter's guide to a resilient future.
This one day masterclass is suitable for designers, urban planners, community cultivators, home retrofitters, change-makers, builders, activists, teachers, public sector workers, gardeners, entrepreneurs, architects, makers and anyone else looking for tools and strategies to effectively transform our suburbs into more liveable, resilient places.
In its essence, the design thinking in RetroSuburbia invites and inspires us all to stay right where we are. Turning our suburbs upside down, to make the world we want. No need to be moving to the country, to the coast or to the hills for a happier, greener life.
That idyllic community? It's probably where you already are. It's potentially all around you – you just need the tools to make it happen. That resilient future you want for your family? We do this here, in the suburbs. And we do this now. – our RetroSuburbia review is here.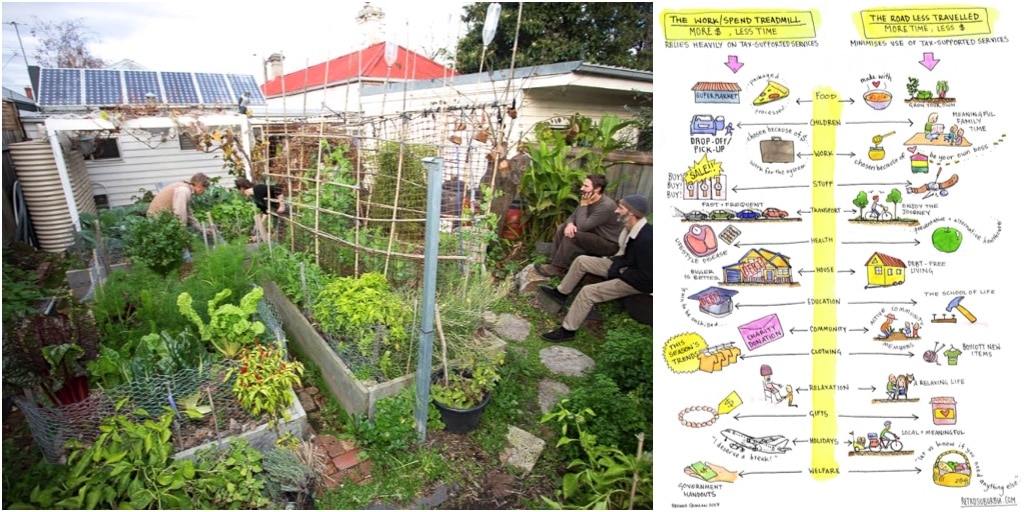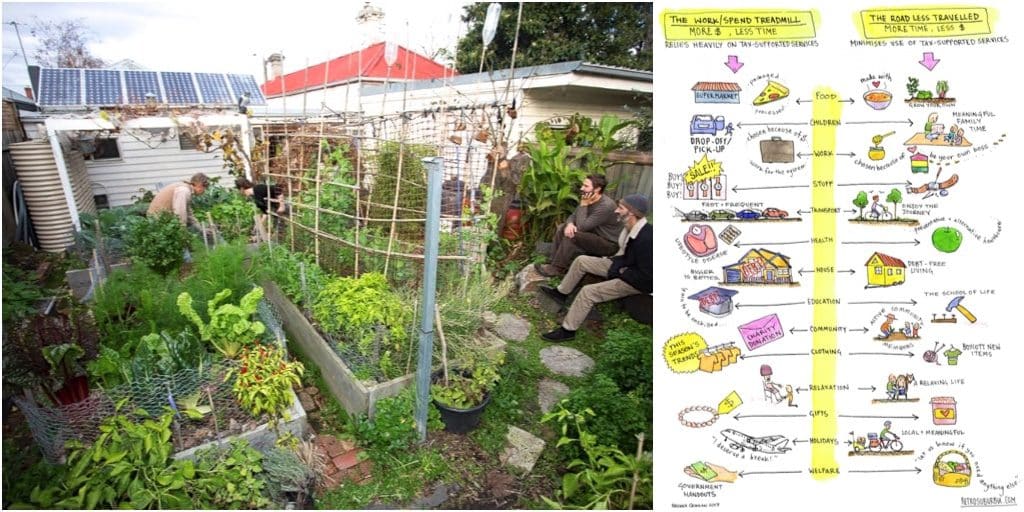 During this masterclass you will:
Explore the strategies and issues raised by the book in more detail with David and Beck
Unpack the implications of a retro-fitted suburban future
Analyse examples and possibilites of retrosuburban contexts within the student group
Workshop strategies to help your community move forwards into a livable future
Gain tools and knowledge for sharing retrosuburban thinking with your networks, and how to incorporate it into your current activities
Form connections with other likeminded change-makers in the room
About Retrosuburbia:
In his long awaited new book, David Holmgren has thrown out a challenge to all of us – can we adapt in place, and thrive? Can we imagine a resilient future for our street? How do we make that happen? Is it even possible?
This book has come about because alongside a lifetime of permaculture design and systems thinking, David Holmgren is a pragmatic sort. And the fact of the matter is, most Australians live in towns or cities. We have the most urbanised population per capita in the world.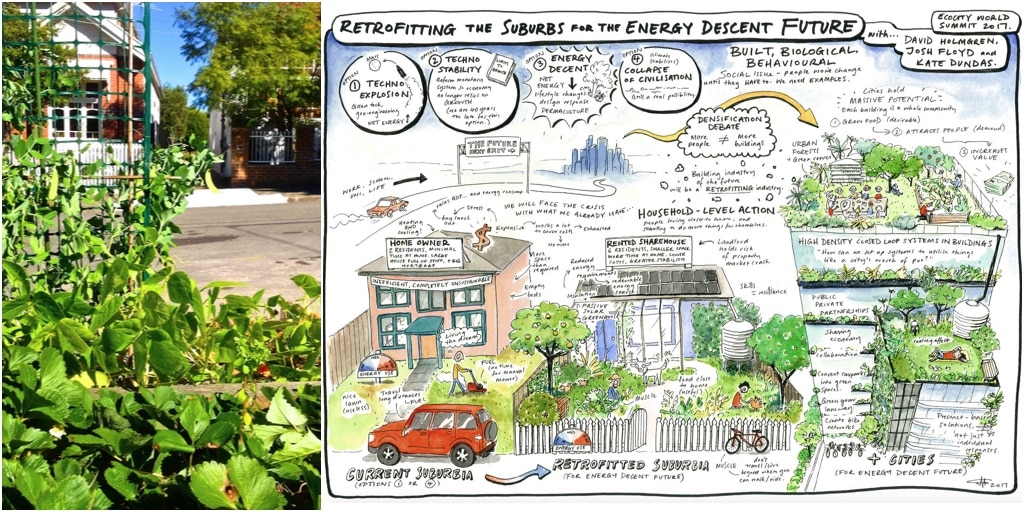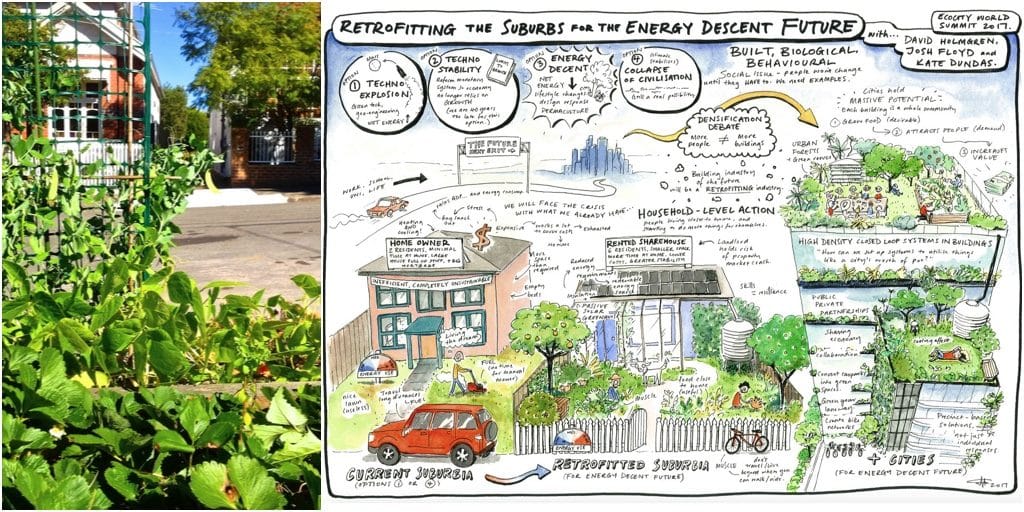 And so it follows that this book was bound to happen – an acclaimed permaculture design handbook for Australian households and communities who want to create resilient DIY futures. For both your household and community, wherever you already are.
RetroSuburbia is a large collection of patterns. And it's also a handbook of skills. And it's also a design manual for thinking about and re-jigging our behaviours and needs and wants, just as much as re-designing our roof cladding.
More information, case studies, downloads and resources can be found at RetroSuburbia.com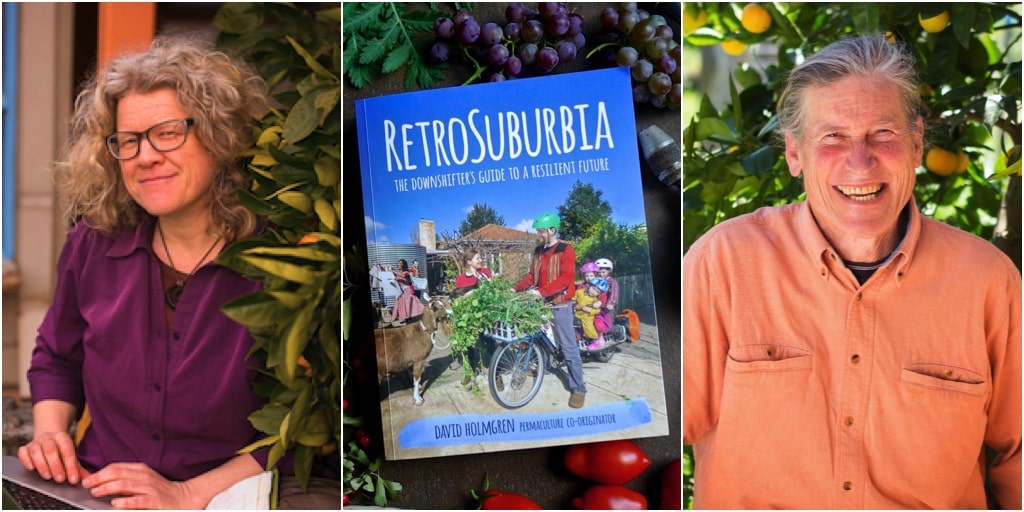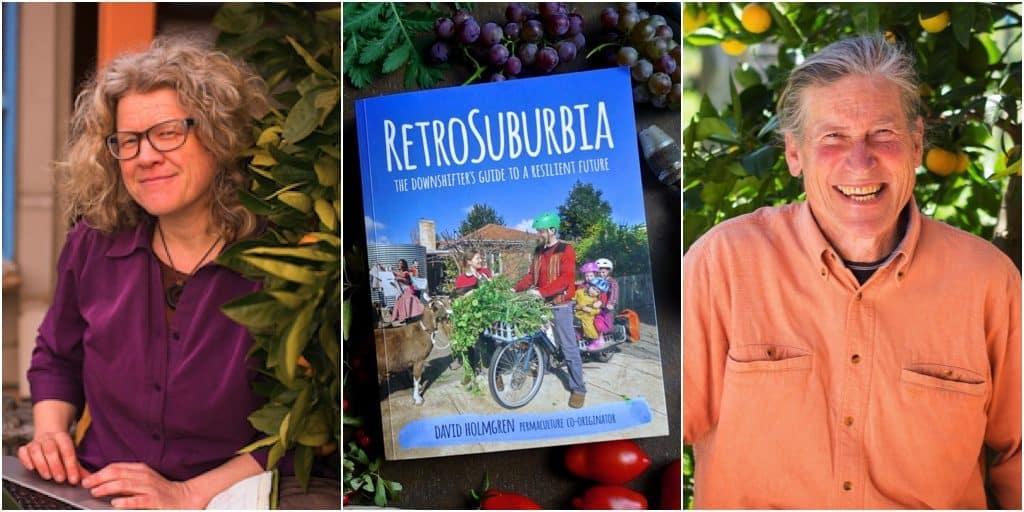 About your teachers:
David Holmgren is an ecologist, ecological design engineer and writer. He is perhaps most well known as co-originator of the permaculture concept with Bill Mollison. He is the author of several significant permaculture texts including Permaculture One as well as Permaculture: Principles and Pathways Beyond Sustainability, and his most recent offering, RetroSuburbia. Together with his partner Su Dennett, David runs Holmgren Design from Melliodora in Hepburn, VIC.
Beck Lowe is the editor and project manager of RetroSuburbia. An acclaimed educator and communicator, Beck has a degree in zoology & a masters in sustainable agriculture and has been teaching permaculture since 2003. She is also delivers Accredited Permaculture Training (APT), the nationally accredited suite of Certificate and Diploma courses in permaculture.  More about Beck…
About the venue:
We are very proud to present this masterclass in partnership with Pocket City Farms in Camperdown, Sydney.
A non-profit growing local food using organic growing techniques on rented + unused land, Pocket City Farms are an amazing example of folks using skills + soil to help change our food system. More about the venue and how to get there…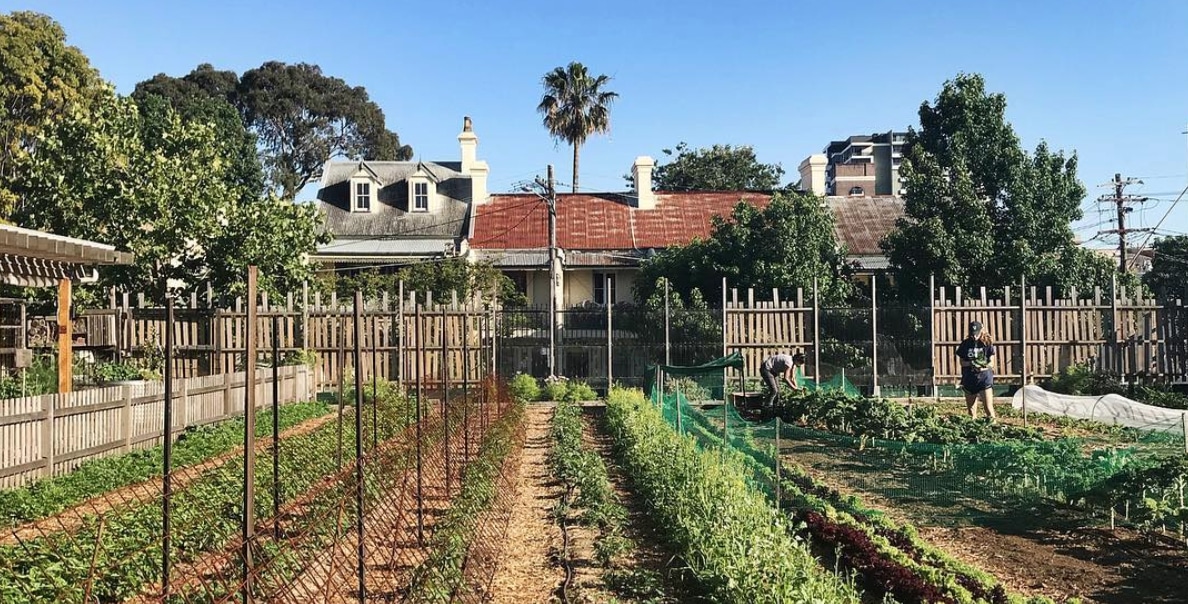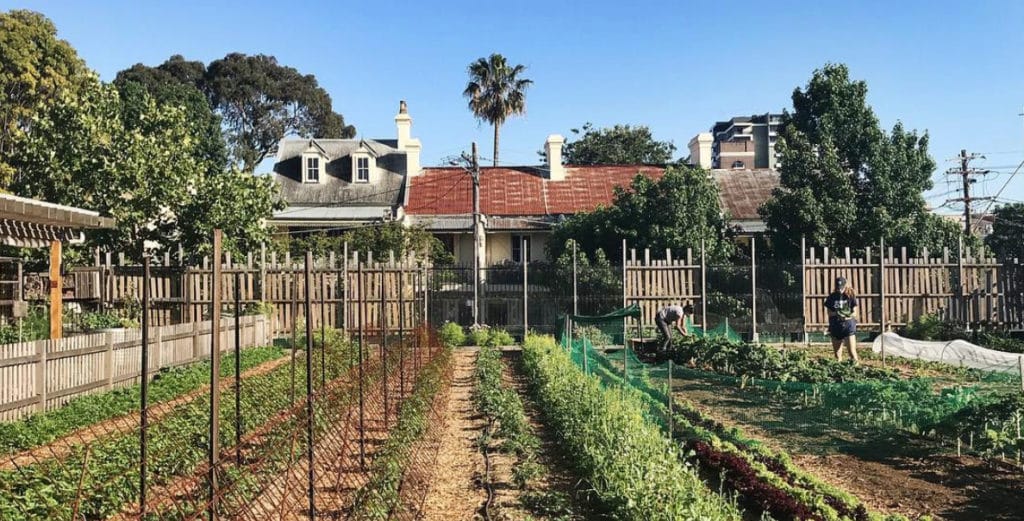 During your masterclass:
We will provide tea and organic fruit throughout the day. Bring your own lunch to enjoy surrounded by beautiful Pocket City Farm, or purchase a tasty lunch from the on-farm kiosk, which also serves great espresso coffee.
Copies of RetroSuburbia will be available for purchase on the day, or if you'd like to read up prior to the masterclass (recommended) you can buy a copy here.
Details
Date:

Thursday, October 4, 2018

Time:

10:00 am - 4:00 pm

Event Categories:
Organizer
Phone:

02 5300 4473

Email:

hello@milkwood.net
Venue
31A Mallett Street




Camperdown

,

NSW

2050

Australia

+ Google Map

Website:
Related Events

Need more information?
Contact us using the form below if you have any questions, to arrange an alternative payment method or to be added to the wait list for a sold out event.