February 27th - 28th, 2016 ( 9:00 am - 5:00 pm )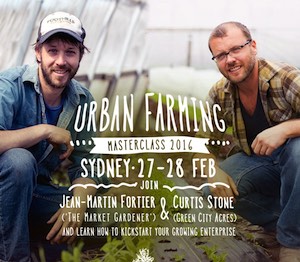 Join us for two days of learning with Jean-Martin Fortier + Curtis Stone – two world-class growers, working small-scale farms to produce outstanding food for their communities while making a profitable livelihood.
Over these two days you will learn the inner workings of how small-plot growing and urban microfarming can be a profitable enterprise while regenerating both land and your local food system.
Both growers will share the design and workings of their individual enterprises – both the groundwork and the business – with insights and knowledge that has been hard won, and is ready for you to build and grow upon.
The two one-day masterclasses can be booked individually or as a package.

JEAN-MARTIN FORTIER MASTERCLASS: 27th Feb
Join us for a day exploring the details of successful small-plot grower Jean-Martin Fortier's extraordinary market gardening enterprise, for insights to how you could build your own.
Known for his comprehensive and much admired book 'the Market Gardener', Jean-Martin is well known for his family's ability to successfully create a six-figure income from under two acres of organic vegetables, farmed by hand in Quebec.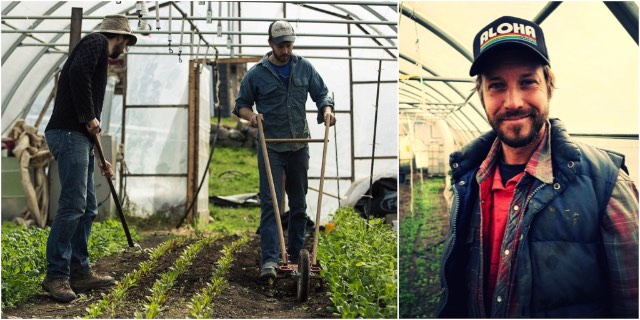 Through scrupulous planning, effective crop rotation, savvy marketing and downright excellent farming practices, Jean-Martin and his wife Maude-Helene have developed an effective growing system that draws on the french intensive tradition of small-plot organic urban farming, as well as biointensive practices.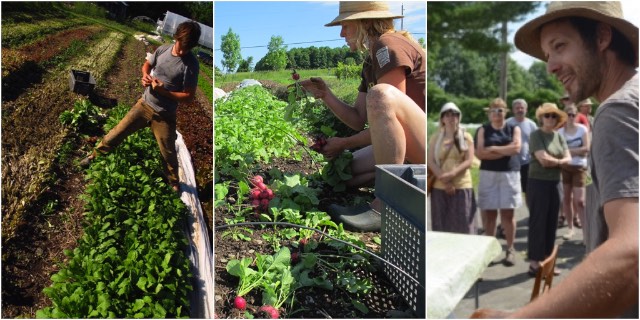 For the first time, Jean-Martin is coming to Australia to share his knowledge with future and established small-plot growers, to help increase our community's food systems, and our small-plot growers livelihoods!
[accordion]
[accordion_item title="MORE ABOUT THIS MASTERCLASS >>" subheader="" imgsrc=""][shadow_box]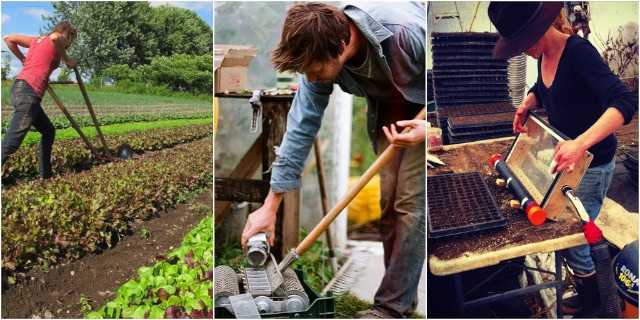 This masterclass will cover:
Design + setting up a best-practice farming enterprise
Design for biologically intensive cropping systems
Alternative machinery for small scale growing – what's essential, what's not
Minimum tillage techniques within a permanent bed system
The use of best hand tools in the market garden
Best practices for organic weed management
Managing pests with integrated pest management
Developing a systematic approach to effective crop rotation
Extending the season – techniques and planning for longer yields, and more stable livelihoods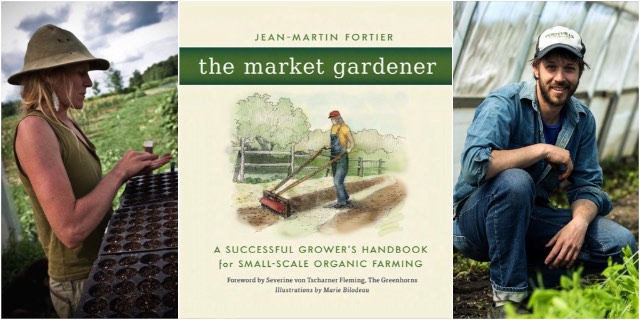 More about Jean-Martin Fortier:
Jean-Martin Fortier (JM) is a farmer, writer, and educator specializing in organic and biologically intensive cropping practices. He is passionate about demonstrating how small farms can play an important role in the rebuild of the food system.
His internationally recognized 10-acre micro-farm in Quebec, Canada is a perfect example of this: At les Jardins de la Grelinette, only 1½ acres are cultivated in permanent beds, yet the farm gross more than $100 000 per acre with operating margins of about 60 per cent, enough to financially sustain his family. The focus at la Grelinette has been to grow better-not bigger- in order to optimize the cropping system, making it more lucrative and viable in the process.
Jean-Martin's acclaimed book, The Market Gardener, tells the story of how he and his wife, Maude-Hélène Desroches, started their farm and how they successfully operate it.
In his work, JM places a strong emphasis on intelligent farm design, appropriate technologies and harnessing the power of soil biology as key components of successful farming. A storyteller who can weave the technical aspects of farming with anecdotes from his farm, JM has facilitated more than fifty workshops and conferences in Canada, Europe and the United States.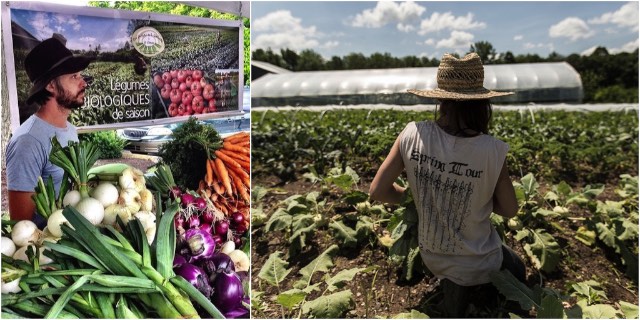 [/shadow_box]
[/accordion_item]
[/accordion]

THE URBAN FARMER MASTERCLASS: 28 February
Join us for a day exploring profitable, small-plot urban farming with Curtis Stone, farmer and founder of Green City Acres in Canada.
Specialising in multiple site farming (backyards, front yards, spare lots) within the one enterprise, the Green City Acres model proves that urban farming CAN create a profitable livelihood, if the enterprise is designed well.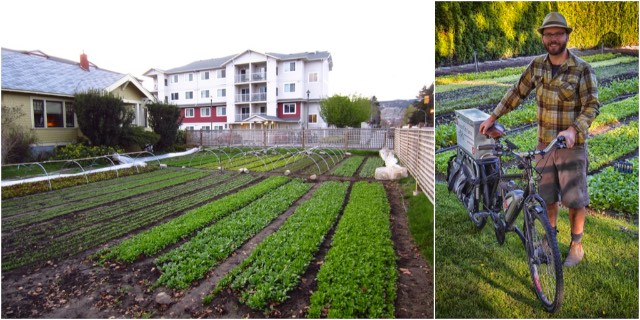 Utilising bikes as their main transport, Green City Acres farms multiple micro-sites within the city of Keylona, CA, producing chemical free food for a healthy restaurant and farmers market trade.
Since 2010, he has been successfully farming on multiple urban lots in the city's downtown, and will demonstrate to you, that you can farm on very small plots of land without the debt burden of a mortgage or the high capital expenses of the usual infrastructure that most farms need.
[accordion]
[accordion_item title="MORE ABOUT THIS MASTERCLASS>>" subheader="" imgsrc=""][shadow_box]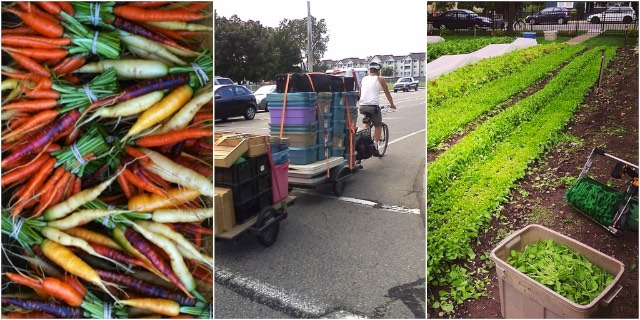 In this masterclass, you will learn about strategic production techniques that focus on high value crops with short growth cycles as well as specialized and niche market streams such as restaurants, and co-operative CSA's.
You will also learn how to use modern technology to better manage your business that will save you time and money. Curtis wants to show you how you can shave off two to three years of the mistakes he made, and get you off to a strong start now, making a great living doing something you love.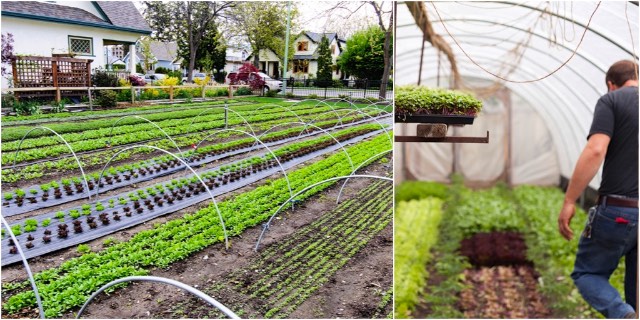 This masterclass will cover:
[row] [third_column]
A farm in the city
Why urban farming
A quick breakdown of economics
An urban farmers place in the community
A viable business on a half acre or less
The zones of the farm and your life
Crops better suited for the city
The business of urban farming
Starting small
Market streams
Working with chef's
Labour
Crunching numbers
Self promotion
Community connection
Finance options
Finding the right sites
The urban advantage
Scouting for land
The suburbs
Multi-locational
Single site
Urban soil & Fertility
[/third_column] [third_column]
Building your farm, one site at a time
Your first site
Satellite farms
Converting a lawn
Layout
The perimeter
Irrigation
Infrastructure and equipment
Base of operations
Tools
Nursery
Inexpensive season extension
Transportation
Operations
The 40 hour farm week (work flow)
Structuring the week
Processing
Bed turn over
Urban pests
Production systems
A standardized bed
Extending your season
Planting
Harvesting
Crop planning
Determining outcomes
The base plan
Quick succession planting
The flexible farm plan
[/third_column] [/row]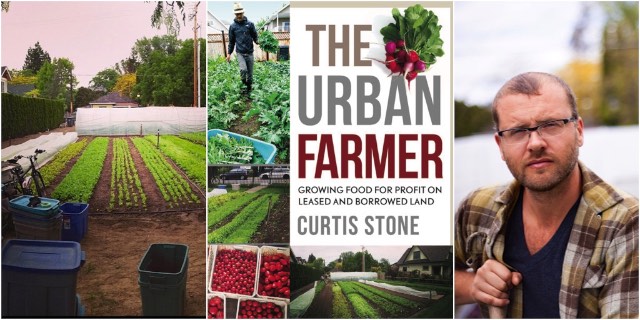 More about Curtis Stone:
Before starting Green City Acres in 2010, Curtis had absolutely no previous experience in farming or even gardening. A bike tour down the west coast of North America, where he visited various permaculture farms, off-grid eco villages and urban farms, was the catalyst that inspired him to try to make a difference through his own actions
With a little bit of money saved from a 6 month season of tree-planting, he had everything he needed to start a farm. After completing a successful and profitable first season in 2010, Curtis is a case study example that the SPIN farming model + techniques, that he has now expanded apon, are simple and easily transferable to anyone, including those who have no experience.
Green City Acres (est. 2010) is a multi-locational urban farm operating on less than an acre of land. They use front and backyards, rented from homeowners, to grow vegetables for local distribution.
In exchange for the use of their land, their landowners receive a weekly basket of produce throughout the growing season. This mutually beneficial arrangement saves them the burden and cost of maintaining a lawn, while reducing their food costs and providing GCA with growing space.
All their produce is grown with natural methods, meaning that no chemical fertilizers, sprays, or pesticides are used. In fact, they barely use any fossil fuels at all. Their operation is largely pedal powered, with the occasional use of a small flat bed truck that is as low emission and fuel efficient as a smart car.
Curtis's book, The Urban Farmer, will be released in November 2015.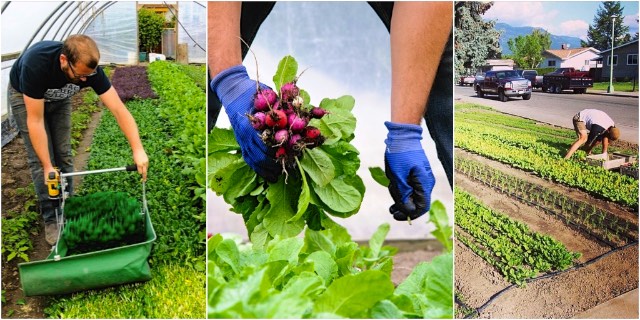 [/shadow_box]
[/accordion_item]
[/accordion]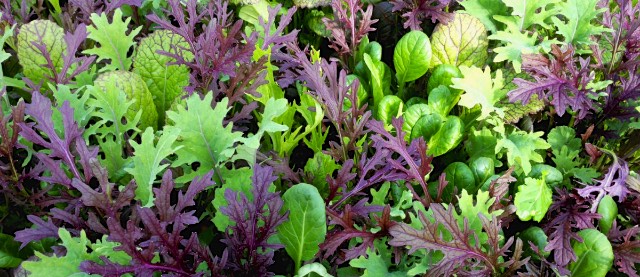 Included in your masterclasses:
Your masterclasses include refreshments and lunch during the day. You'll also receive a swag of online resources relating to your masterclasses. Each masterclass will run from 9am – 5pm each day. The venue is
Giant Dwarf in Redfern
– 5 minutes from Central station.
Big thanks to Ooooby for helping us make this tour happen! If you're in New Zealand, check out their various events with these same two fine farmers.
Booking your place:
You can secure your place for these masterclasses now with your credit card, or contact Trev in our office via the form below (scroll down) to arrange payment.
Please ensure you read our refunds policy prior to booking your course.
Need more information?
Contact us using the form below if you have any questions, to arrange an alternative payment method or to be added to the wait list for a sold out event.