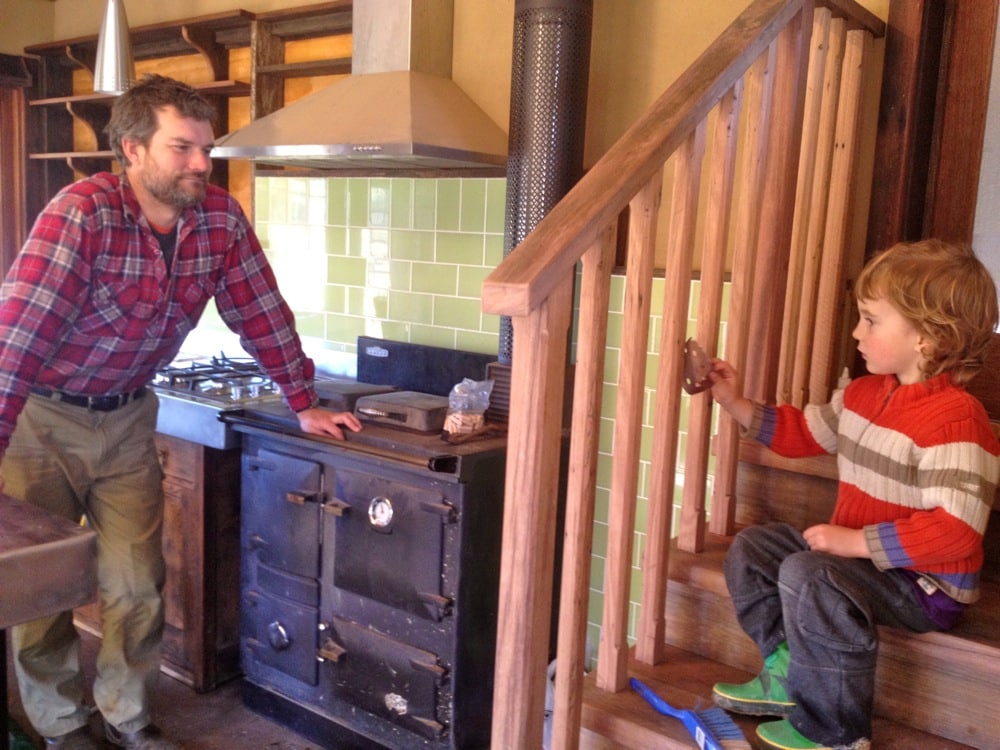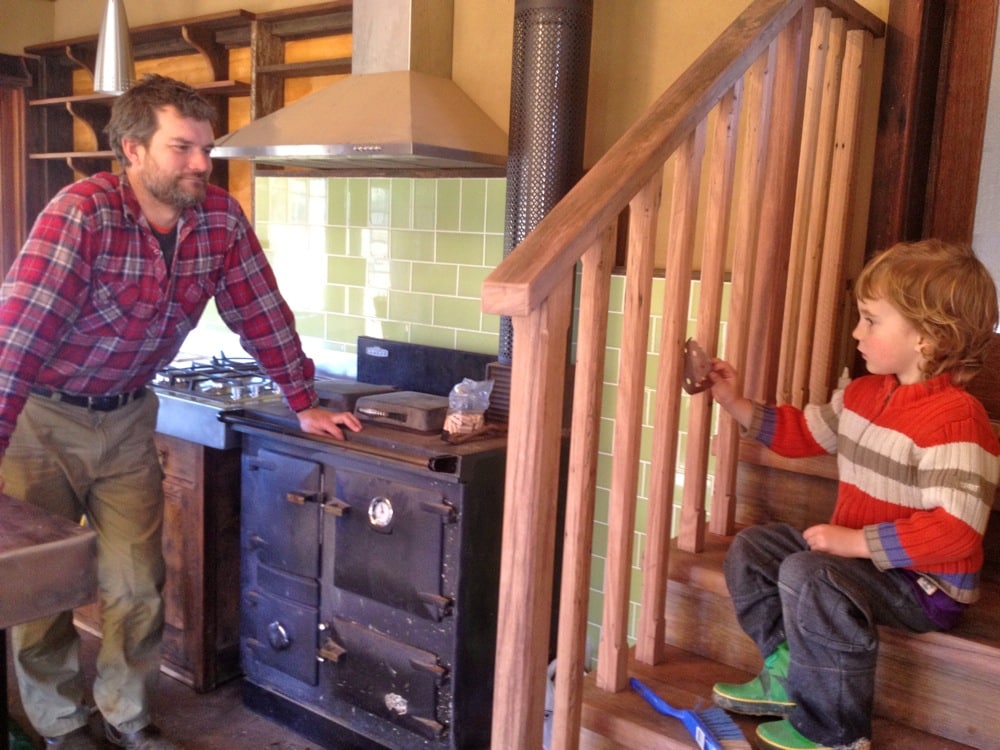 Despite saying these words for the last year or so, this time I mean it. We're nearly there. 5 years of planning, building, learning, dumpster diving, salvaging, making, wishing, waiting, thinking, re-thinking, improvising, budgeting, re-budgeting and hammering later… we're about to move in.
I have made a little promise with myself that I won't regale you with twisted tales from the last 12 months of 'nearly there'-edness. Suffice to say that we are very happy to be at this point, and that it has been the biggest learning curve of our lives. But anyway. Check out our (nearly finished) kitchen!
I feel now that we are, indeed, nearly there, I can start to discuss the tinyhouse again. For the last year it's been a bit of a sore point as we've struggled to find the time, funds and expertise to finish the build (i can hear all the owner-builders out there nodding silently).
But now I can start to talk about it.
About the intricacies of the stand-along solar install. About the tedson coil system to allow our wood heater to talk to our solar hot water system without exploding. About the earthpump system, and our greywater strategies, and our lovable loo, and the under-stair inside-outside woodbox.
And about how the winter light floods in and warms the concrete-slab floor, and about how the dam right outside reflects a shimmering mass of sunlight onto the ceiling. About how good it all smells in there with the linseed oil on all the beautiful recycled timbers.
Hooray! Especially to Nick the extremely tenacious owner-builder, and to Shane Mills, a fencer who came to our property to help clean some paint off our salvaged shed frame 18 months ago, and has been helping build our tinyhouse since then, with a skilled and steady hand.
>> The whole backstory of this Tinyhouse is here