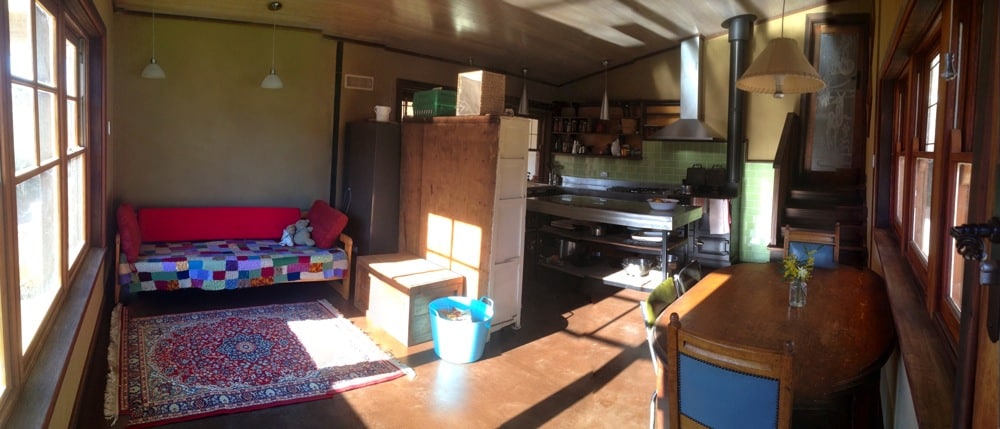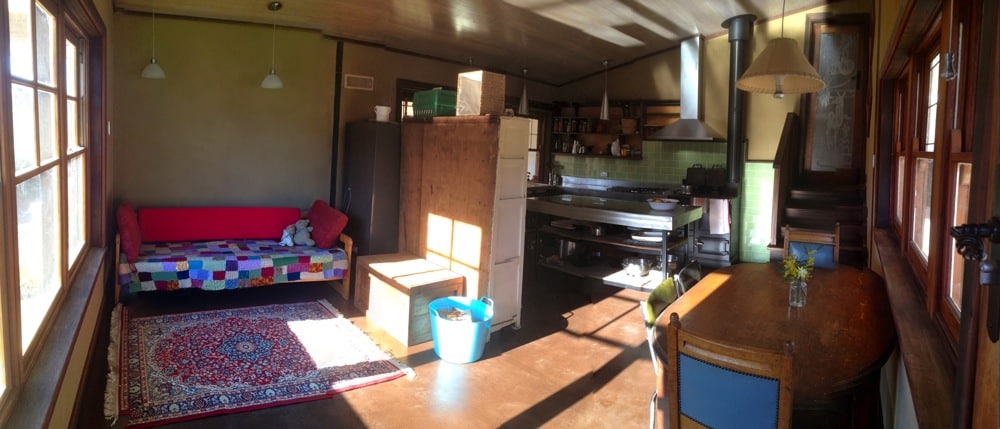 What can I say. It took over 5 years to build, but we're finally in. I am so happy that the thrown-together interior decor, yes even that lampshade, doesn't bother me in the slightest.
Would we do it all again? Heck no. Was it all worth it? You know what, I'm going to surprise myself here, and say yes. Our tinyhouse rocks.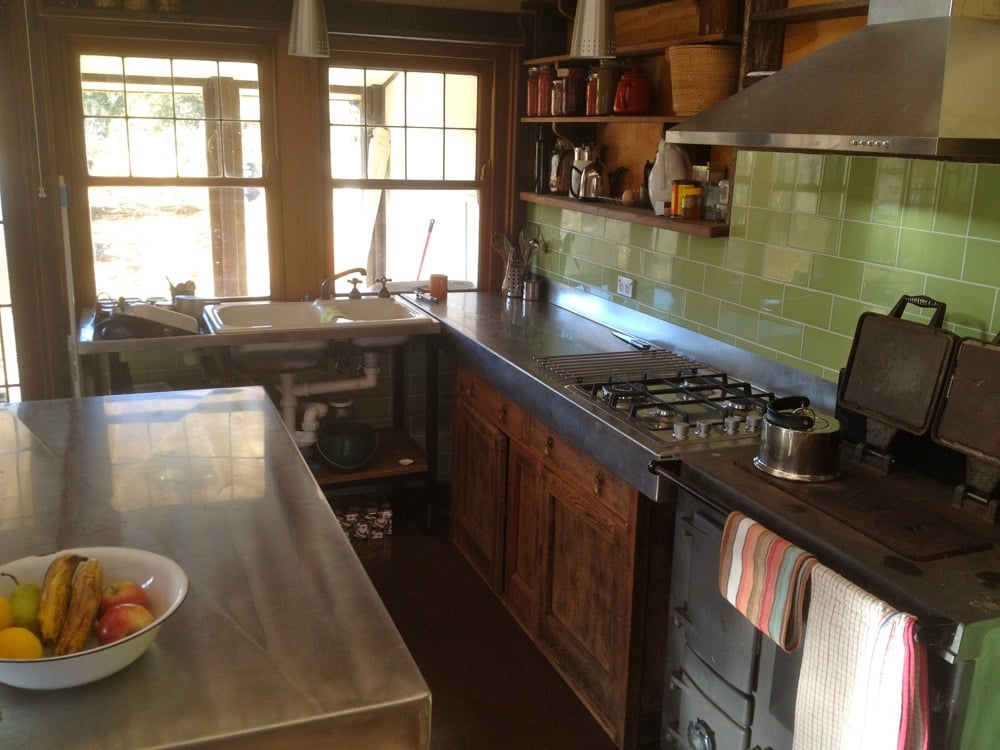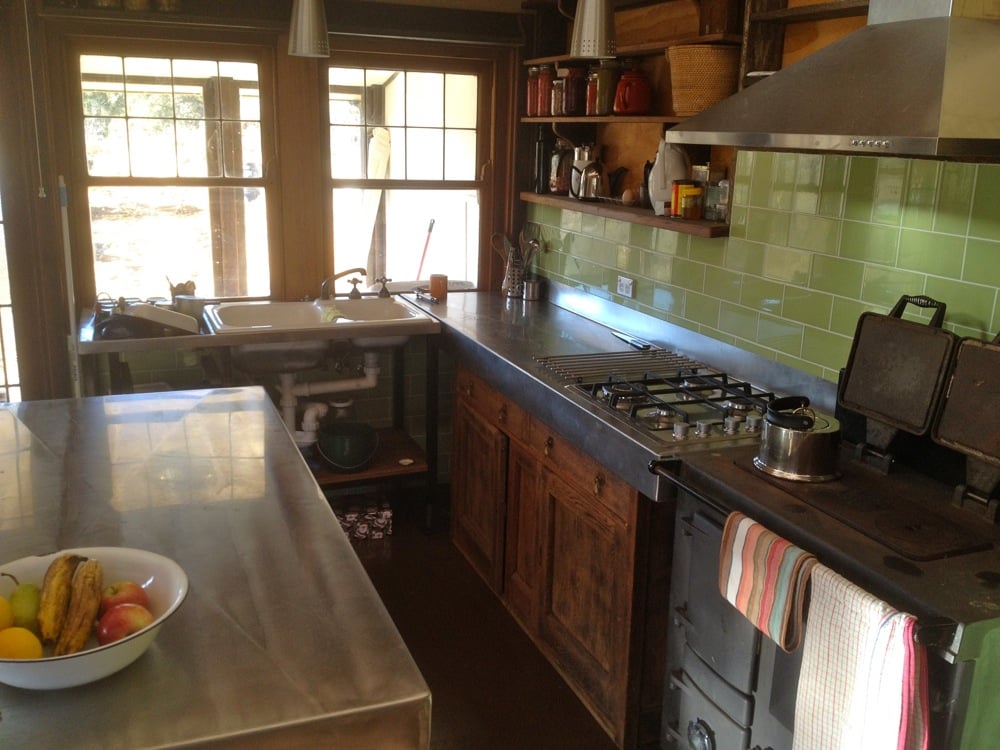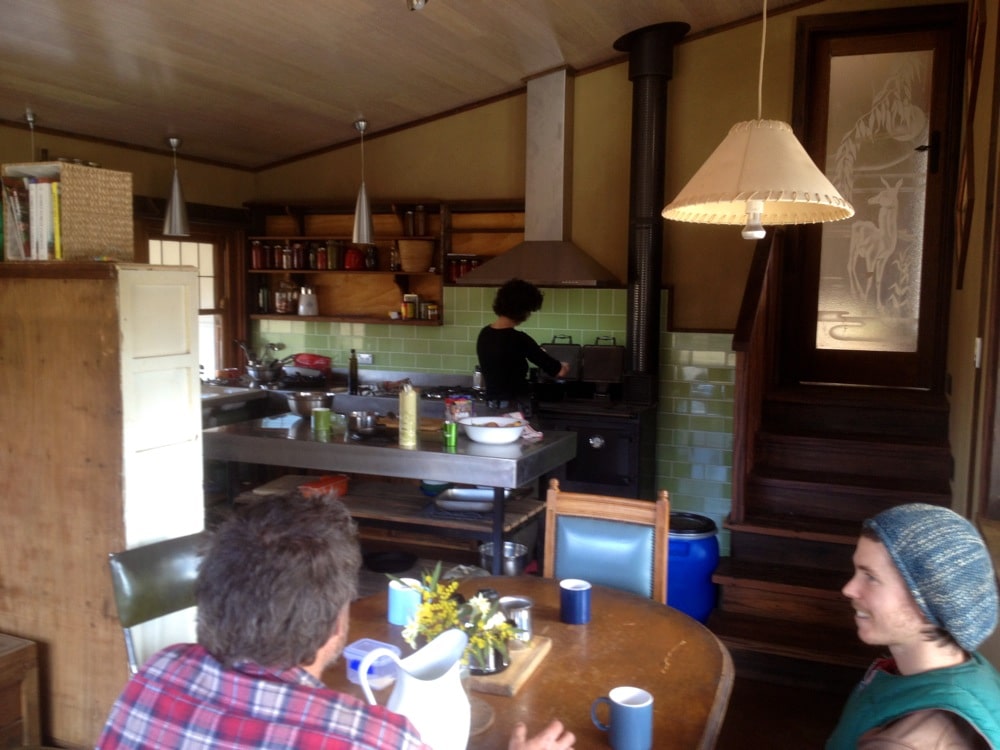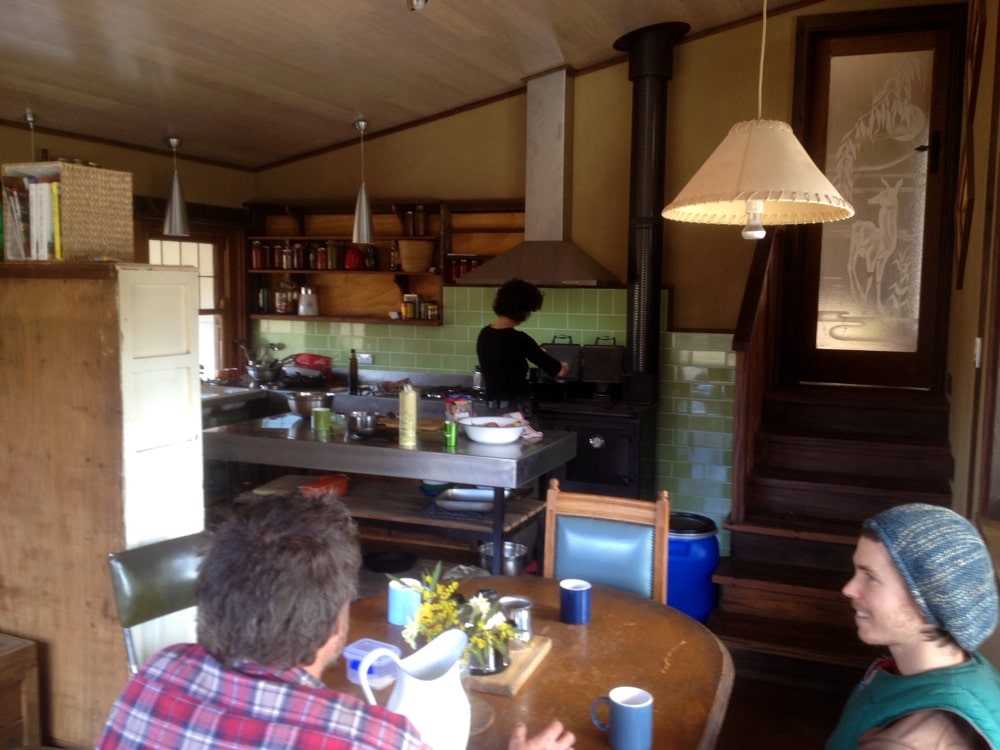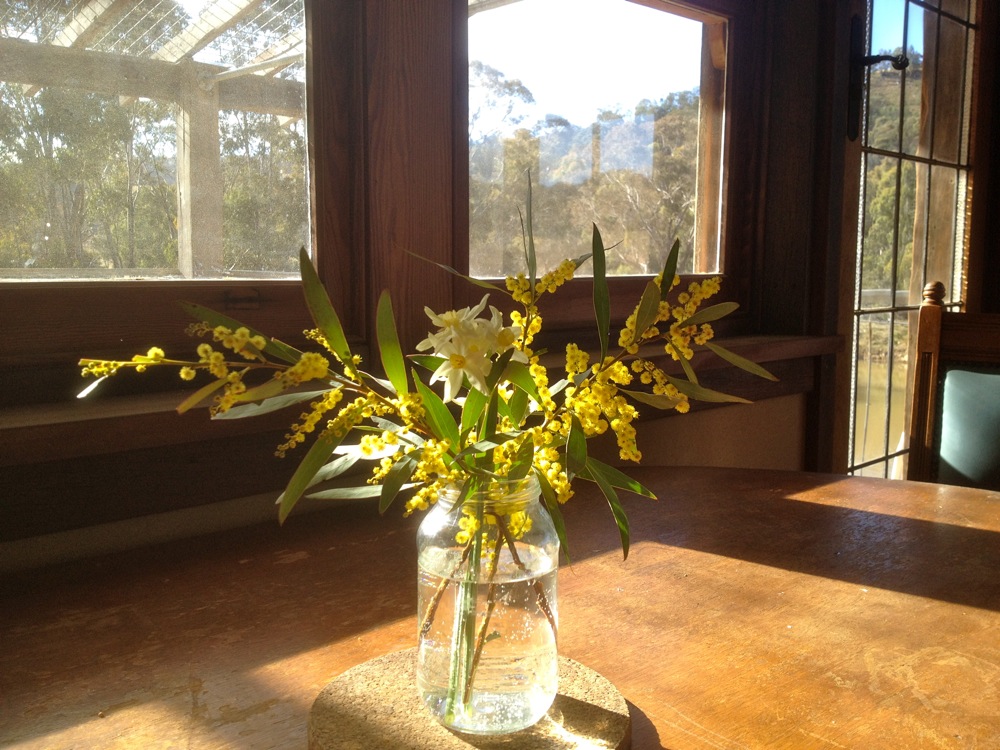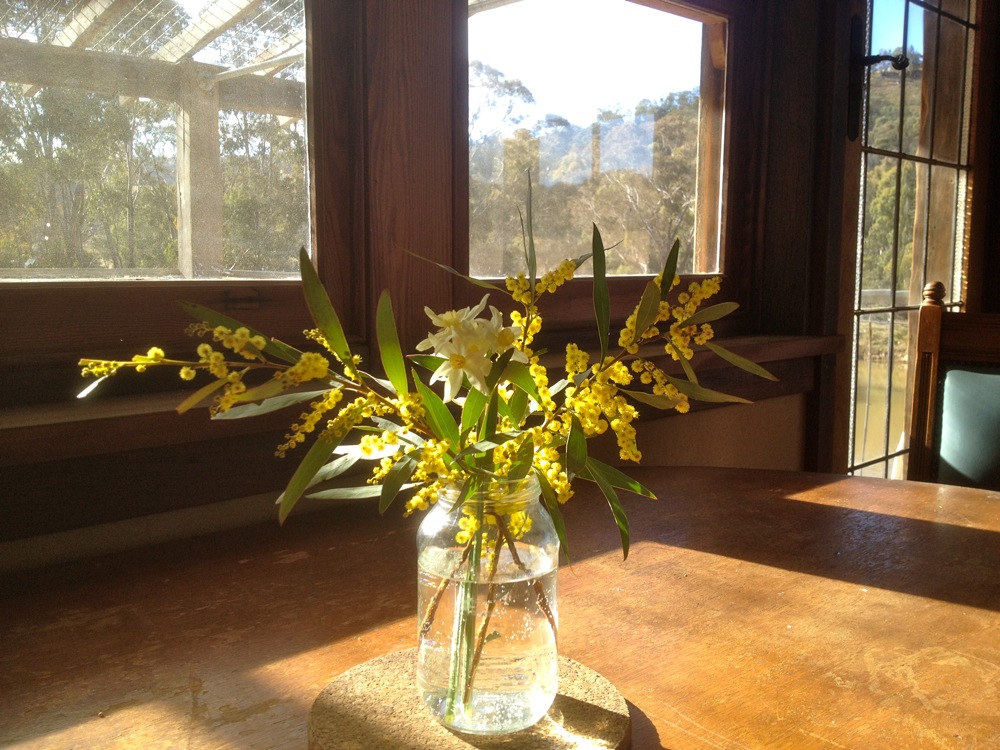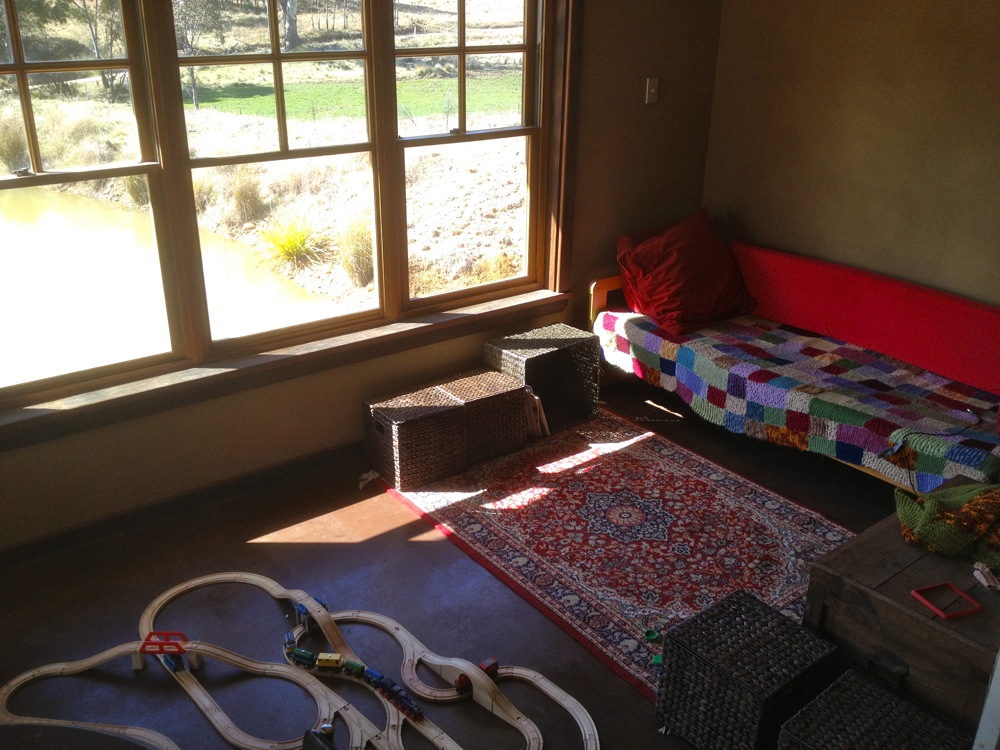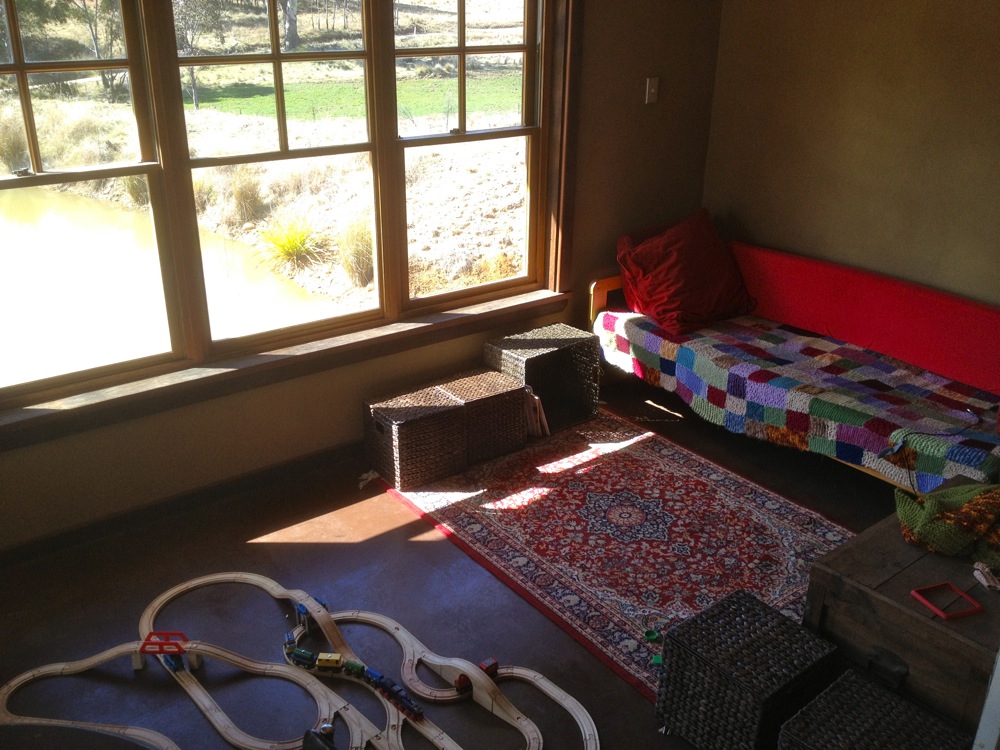 Ok so we're yet to sort out things like curtains, bookshelves, a pantry, cabinetry, wardrobes, a real couch, a non-hideous lampshade for the dining table and all that sort of thing, but we're in. And it is so lovely.
The passive solar and thermal mass aspects of the house (in concert with the woodstove) are doing us proud despite our lack of curtains, and we're nice and warm day and night, even with sub-zero nights.
The mud walls make the house feel amazing, there's textured light every where you look, a shimmering pool of water outside our door, chooks just up the slope past a forest garden, and a bath.
Thank you to everyone who helped, built, rendered, cheered, wired, advised, encouraged, cooked, babysat and otherwise supported us to get here. We promise we'll never do anything like this ever again.
We've learned a lot, and we will build more structures on Milkwood Farm, but they will be simple post-and-beam strawbale boxes with good aspect from here on in, promise.
But now 'the build' is done, and all tweaks and finishings must be relegated to weekend projects. We've moved onto Milkwood Farm for good, after 5 years of living in an assortment of caravans and sheds next door, and we sleep under Milkwood skies as a family in a warm and cosy tinyhouse. Yay.
>> all about the glorious saga of building this tinyhouse from scratch is here…