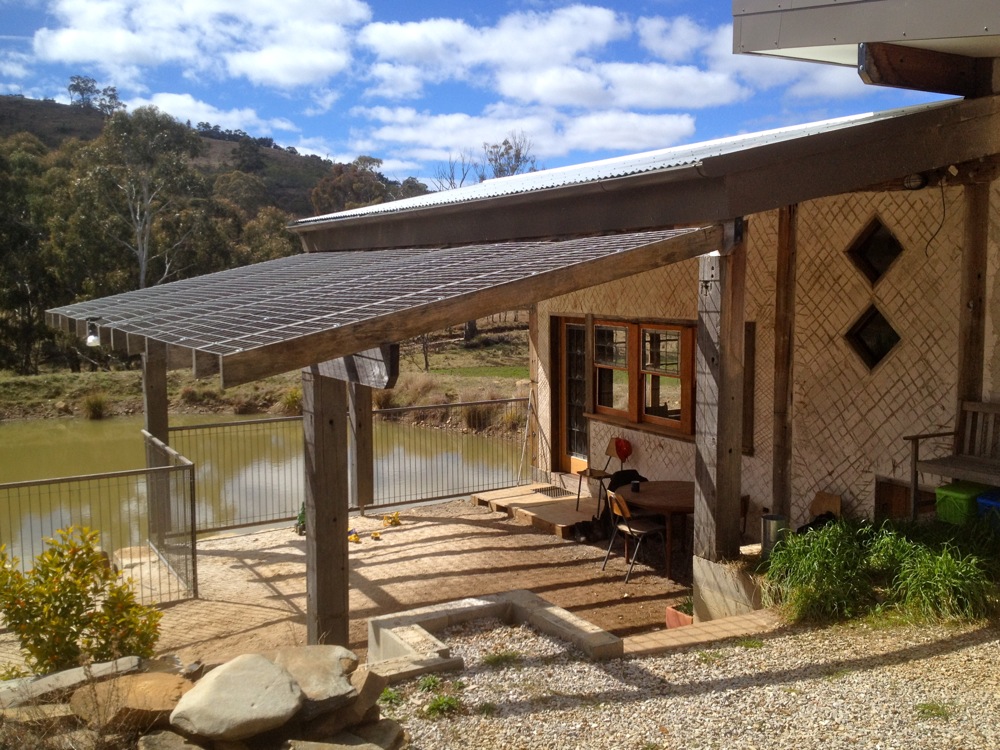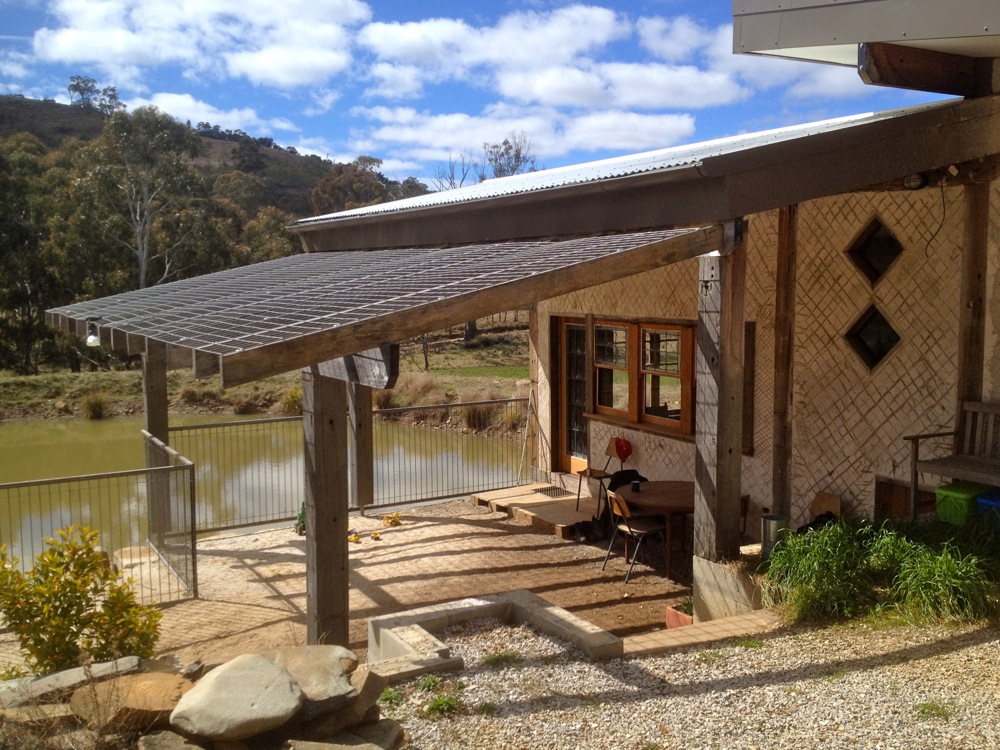 In response to requests, here's a couple of pics of the outside of our recently moved-into tinyhouse at Milkwood Farm. The outside is not quite as finished as the inside just yet, in true owner-builder style.
But let's focus on what IS there, and there is lots. A safe temporary fence to prevent our little one sperlunking into the dam, which will be extended to encompass the whole courtyard in the next couple of months. A dam full of frogs by night and wild ducks and swallows by day. And a little home.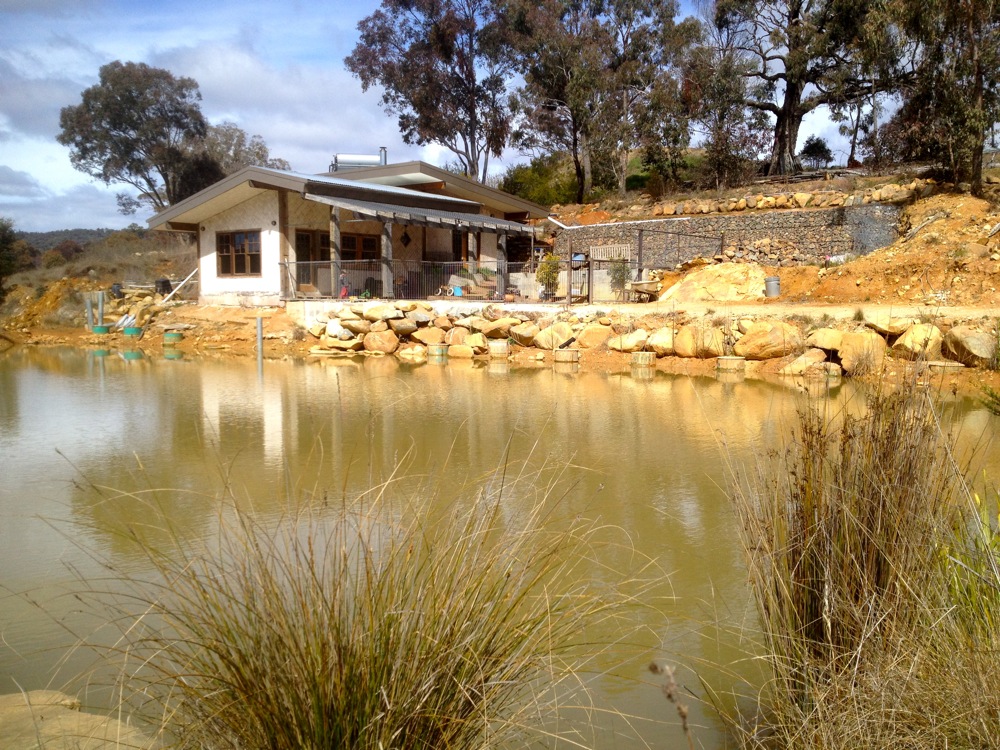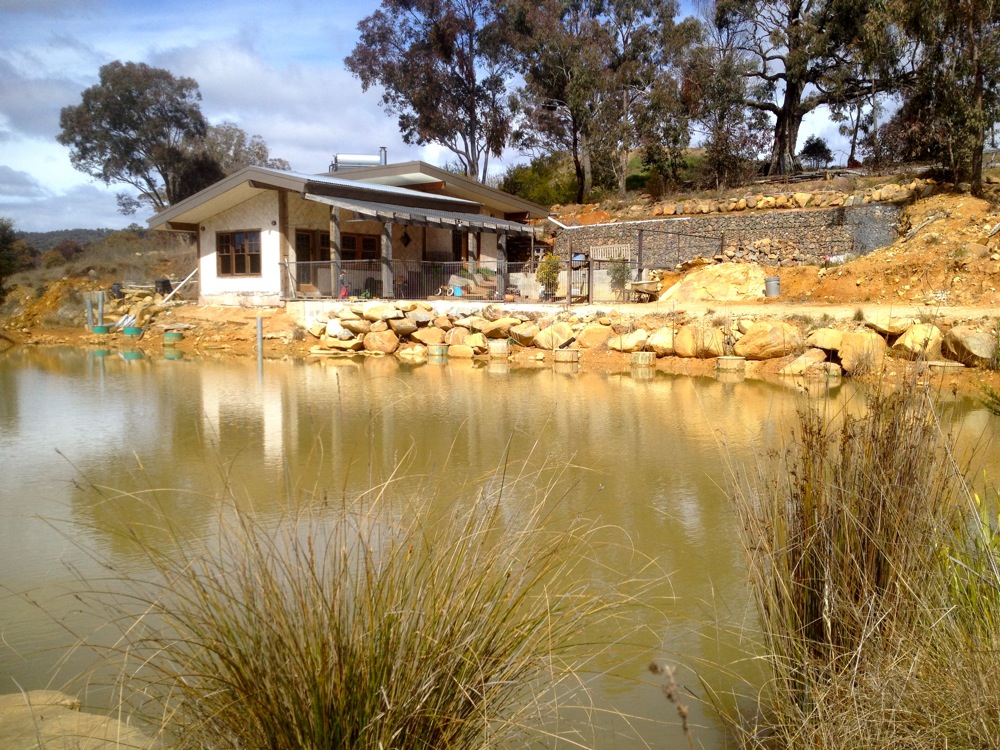 Immediate to-dos include, but are not limited to: sandpit for Ashar, final coat of lime render for outside, plant kiwi fruit and muscatel grapes to grow up and over the pergola to provide more summer shade, fire pit on upper level, planter boxes outside fence for scarlet runner beans, upgrade fence from temporary location to full courtyard, build a deck over the dam and one or two other small tasks.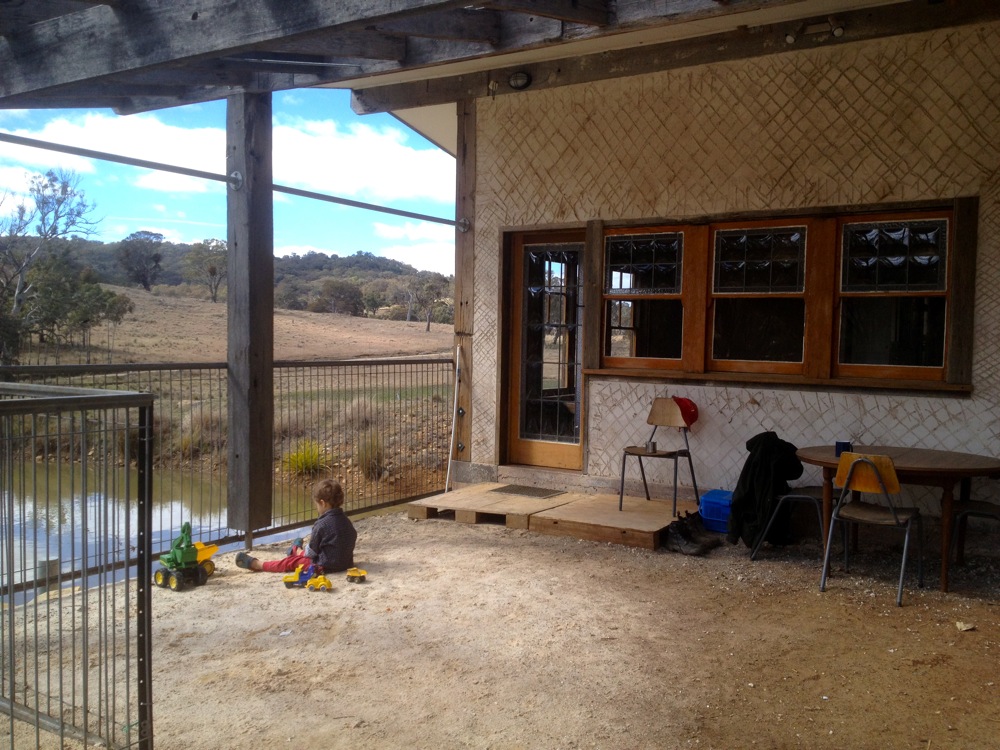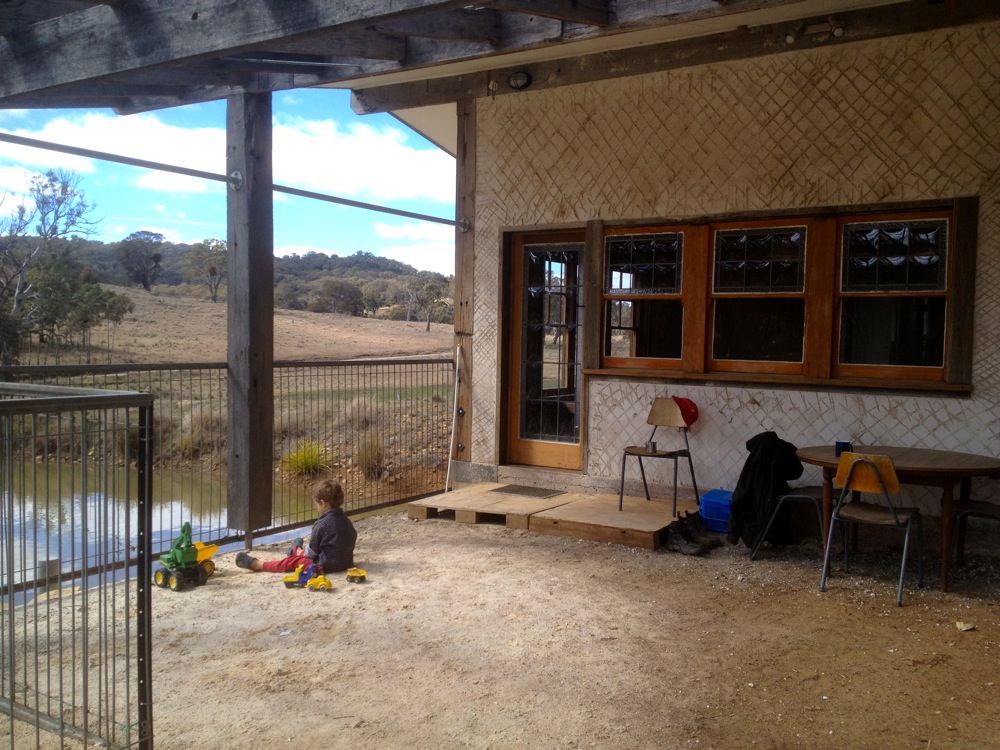 >> The whole build of this very small, very natural and very slow house is here…