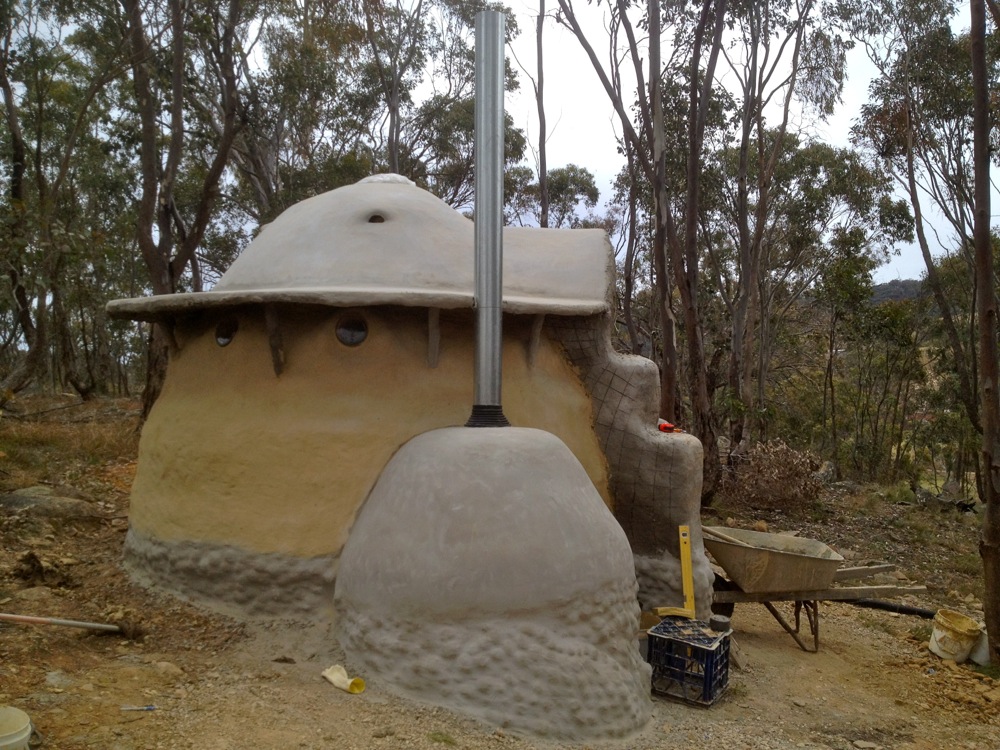 The deal with Rose the permachef returning to Milkwood Farm this Spring is this: apon her return (which is imminent) she will move into the completed (ok nearly) earthbag dome, ensuring her personal seclusion and wood-fired comfort for the coming season.
The earthbag dome, while awesome, has been somewhat of a side-project since the first big gush of effort dedicated to its bag-raising (if that is a term) in Feb 2011. But now it's time to get it done.
Partly because done is the engine of more, and partly because we want Rose to have a cosy haven after a big day of cookery. Nearly there now….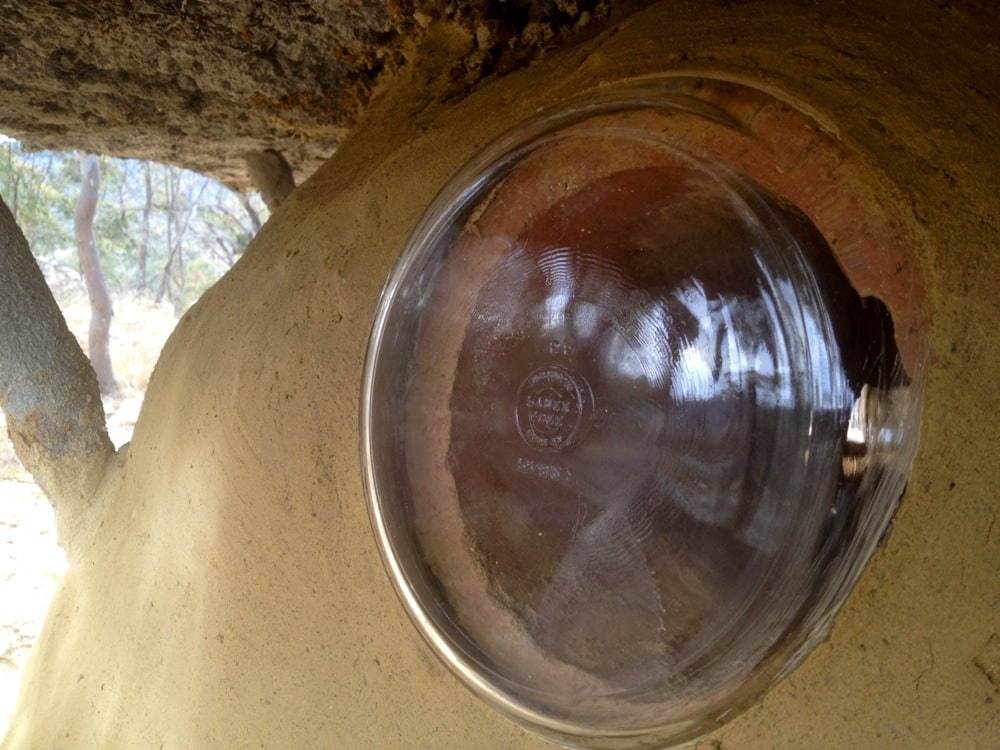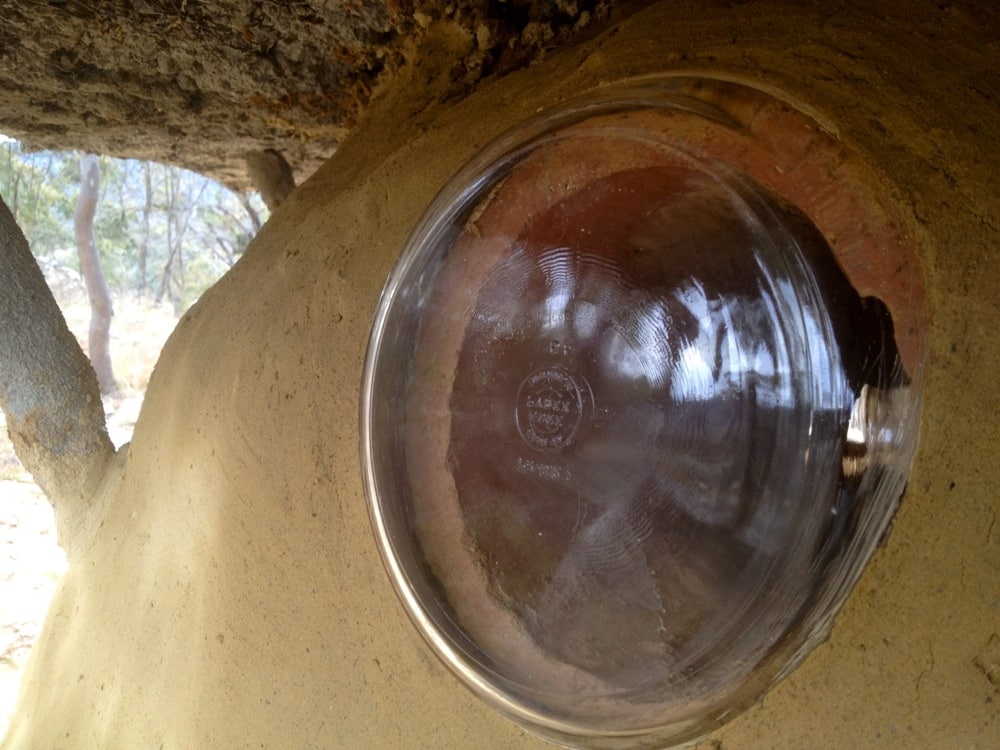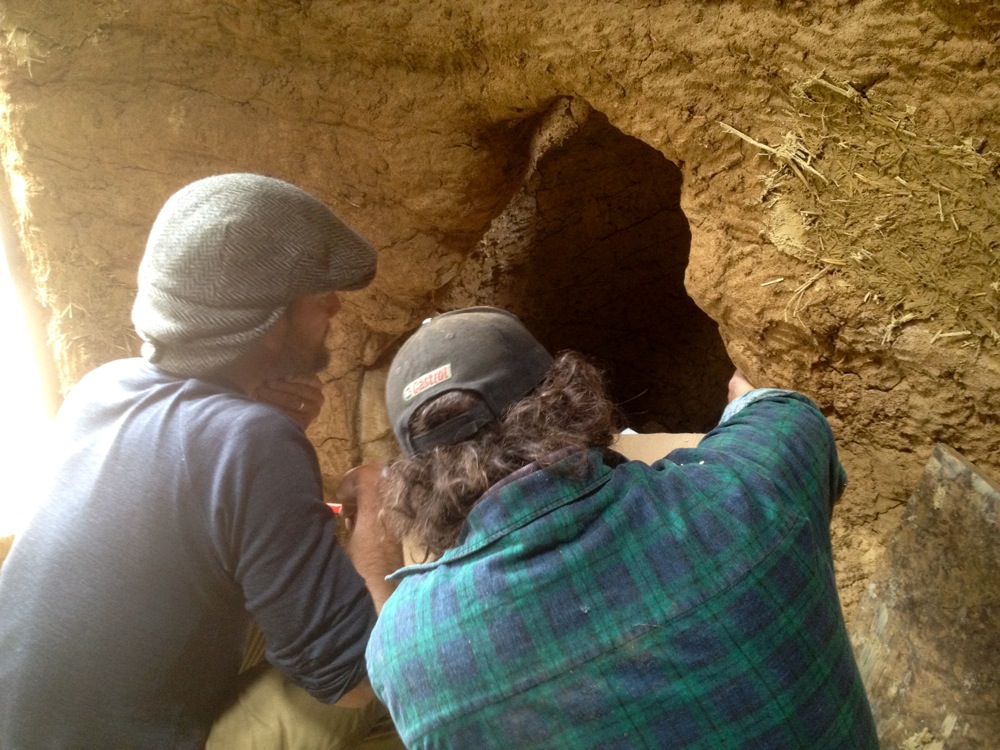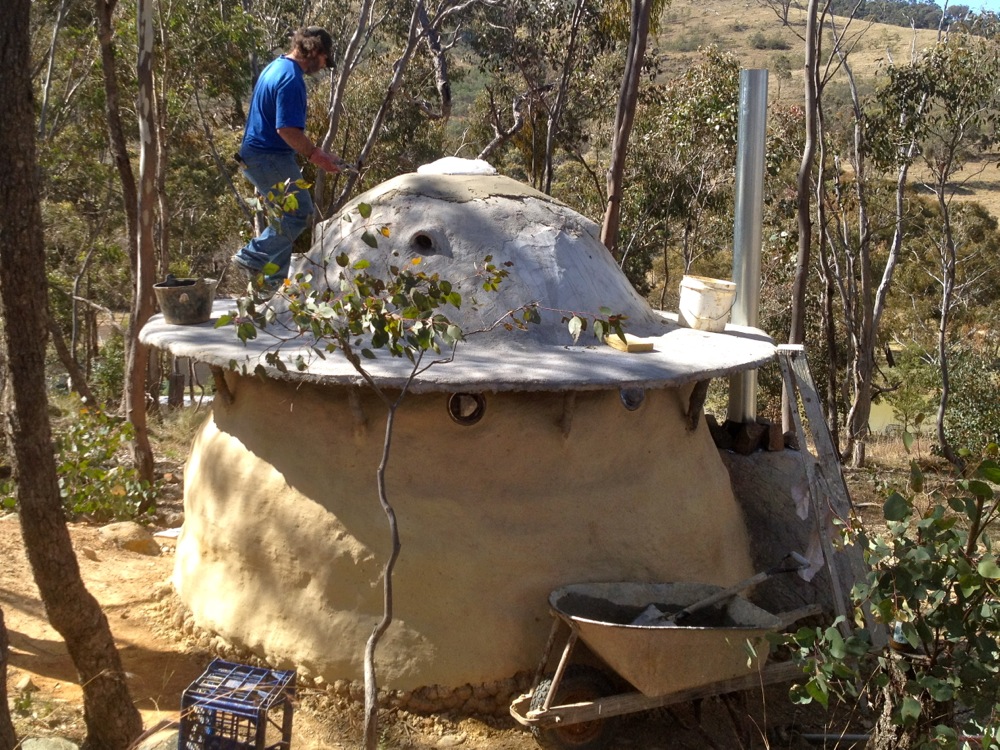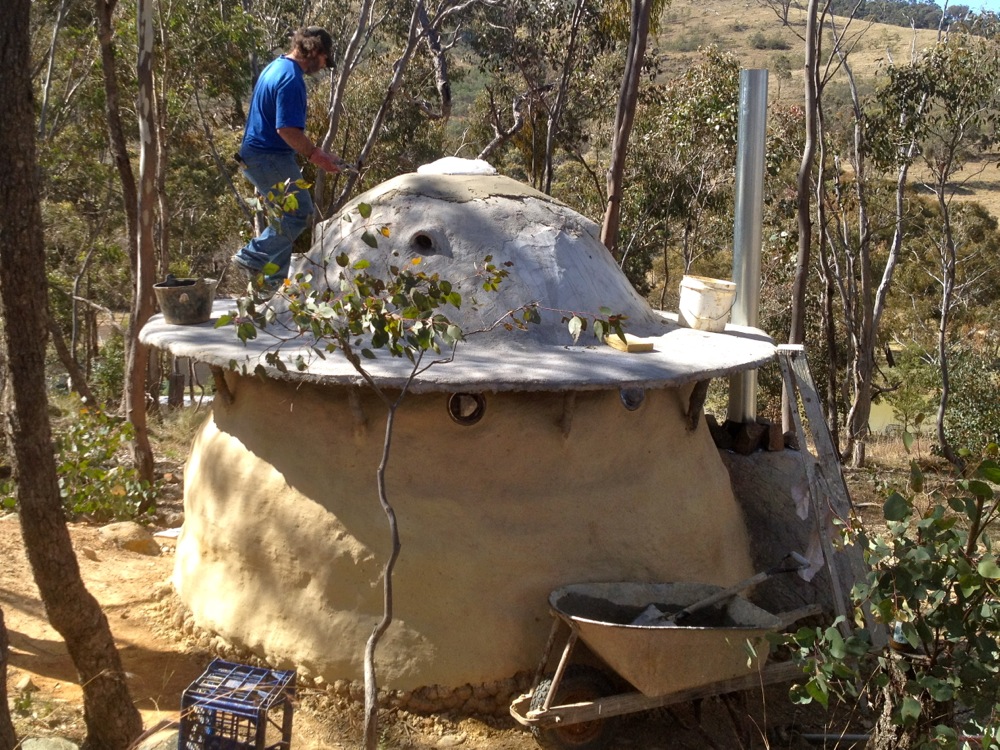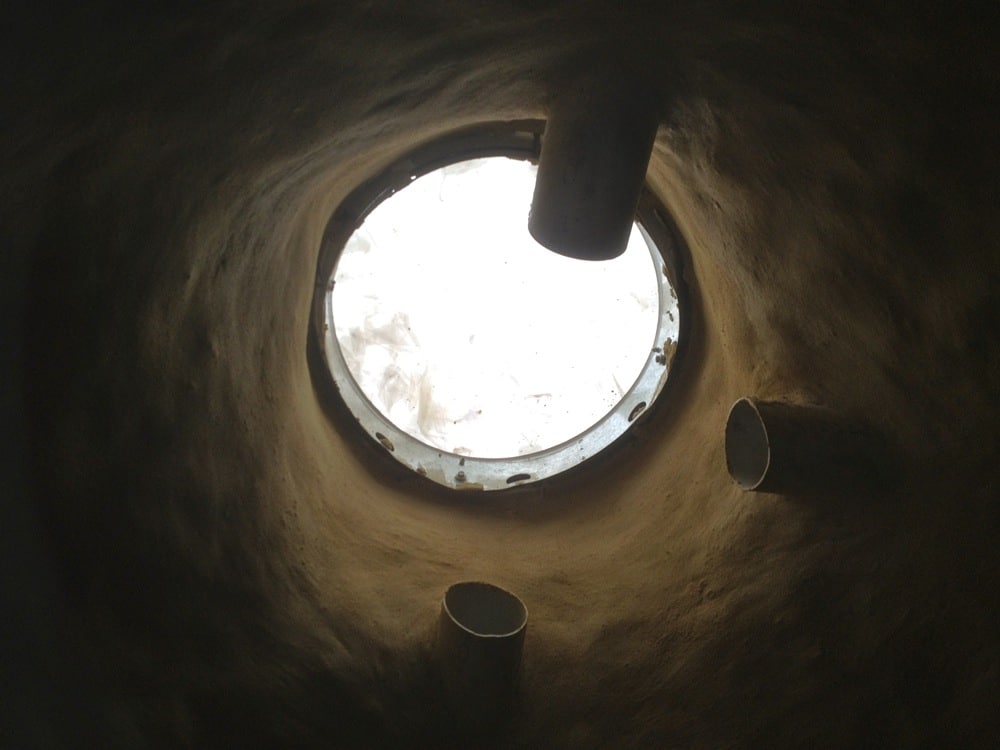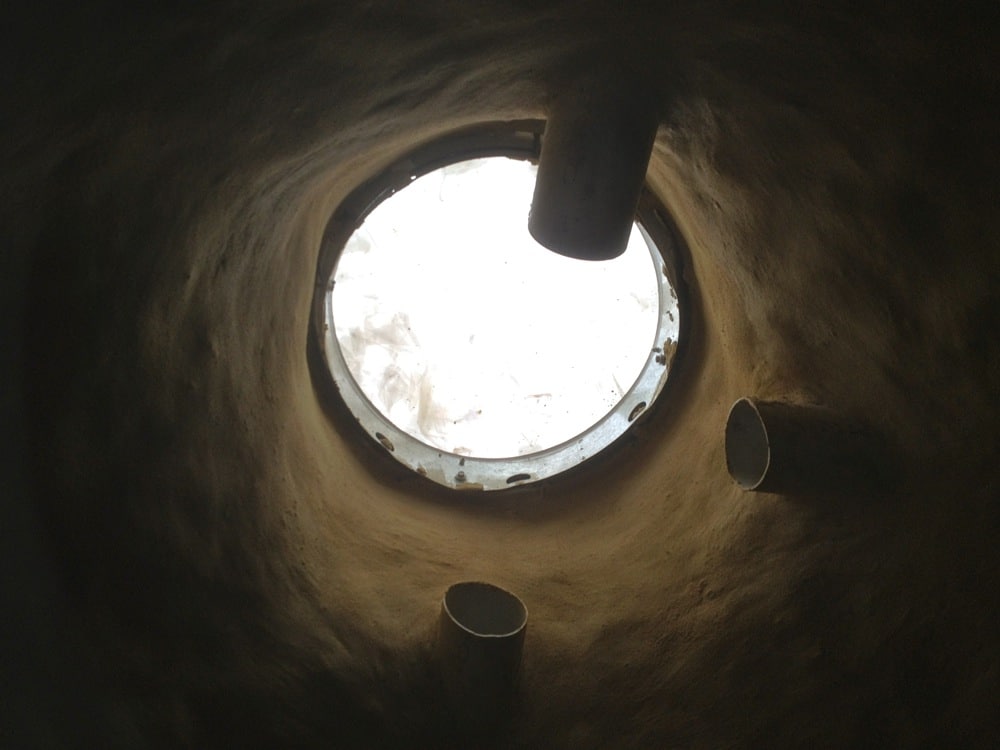 There's a bit of an in-joke going around the farm about the earthbag dome… it's been re-christened the effort dome. While we all appreciate that earthbag building can be an awesome building technique for earthquake and tsunami-prone areas, and is definitely fabulous insofar that it can be done with only some bags, barbed wire, local earth and a whole lot of human energy, the total human effort involved is quite immense.
Like anything, this building technique has it's upsides and downsides. If you have very few building materials available and heaps (and heaps) of available and enthusiastic labor, then earthbag might be a great idea.
Given that this experimental building hasn't been crucial to the seasonal goings-on for Milkwood Farm thus far, getting the earthbag dome completed has just not made it to the top of the list. And during the active and ongoing establishment of our, well, our everything at this farm, if it's not up the top of the list, it probably won't get done.
There's no real downtime here where we wonder what we should do today, and get to work on non-essential stuff (like prettymuch everyone else I know in a farmish scenario, particularly if that farm didn't come with a bunch of pre-built buildings and general infrastructure). Lucky no-one told me that 6 years ago or I might still be in inner-city Melbourne.
But anyway. Rose needs a cosy spot, and a cute little caravan, while lovely, just won't do the job with our sometimes nutty Spring weather. Better finish the effort dome and move her into a cosy and truly unique abode.
For our particular scenario, having just about completed both this earthbag dome and a very beautiful if somewhat experimental wattle-and-daub tiny house, it's been a huge and awesome learning process about what constitutes effective use of time and available energy for us, as well as what we're prepared to bear ethically in terms of embodied energy, for the sake of building new structures.
Suffice to say we expect to focus on building small strawbale boxes with good passive solar aspect as our primary building technique from here on in at Milkwood Farm.
On the upside for the earthbag dome, it will definitely outlast us all. When the tinyhouse has crumbled in generations to come, the earthbag dome will still be sitting, hobbit-like in the landscape, providing solidity, warmth and cosiness to whoever cares to start a fire in the domelet.
And very soon, it will be a small and gorgeous place for Rose to rest in, nestled amongst the trees, impervious to wild storms, providing a cosy, soundproof and solid nook of peace and quiet on the hillside. So we're learning from what we now know, and appreciating the earthbag dome for what it is. I'll post photos once it's finished in the next week.