We've been fielding a lot of questions lately on what exactly a Milkwood Permaculture Design Certificate course (PDC) consists of. In short, it's an exceptional and intensive foundation course in permaculture theory, from which students emerge with solid design skills.
The application of these design skills are broad – some people use their new knowledge to design their current (or future) farm, their suburban block, or their apartment courtyard. Some of our graduates have used what they learn overseas to design futures for their communities, some have used the design skills to re-design their businesses, and many go on to teach permaculture, in a range of community and classroom scenarios.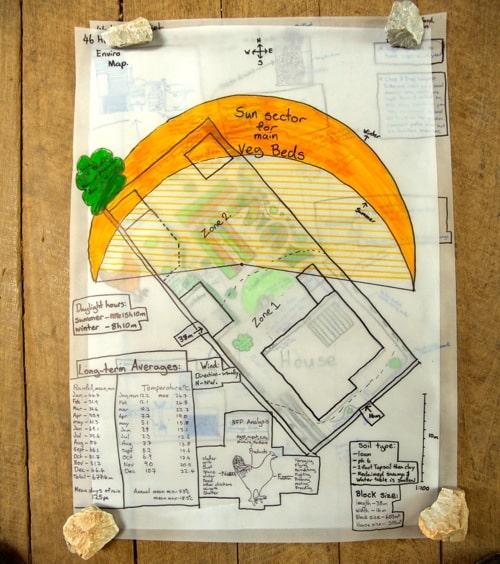 Our aim with delivering this course is to provide students with core competencies that have real-world, practical applications. Each student does an individual design (usually of their home or somewhere else they know well), and participates in a group design also.
In addition to design work, students are introduced to solid knowledge and skills in everything from contour mapping and surveying to energy conservation and nutrient cycling for backyard or farm-scale systems.
Students learn design skills in water harvesting, appropriate technology, reading the landscape, annual and perennial food growing systems, earthworks, animal systems, community strategies for sustainability, natural pattern recognition, permaculture design principles and… a lot, lot more.
At our on-farm PDCs, students also participate in farm chores and eat exquisite, farm-grown food. We feed everyone honeycomb from our beehives, veggies from our market garden and organically-raised meat from our family farm.
Being small-farm permaculture system growing clean, nutrient dense food, grown with love and care, is really important to us. It's the first step of 'walking the walk', rather than just talking about sustainability (but still having to sneak out to the supermarket to feed everyone).
Thanks to our thriving market garden and animal systems, we're able to supply most of the food for PDC students (including 90% of the veggies) from Milkwood Farm! Hooray!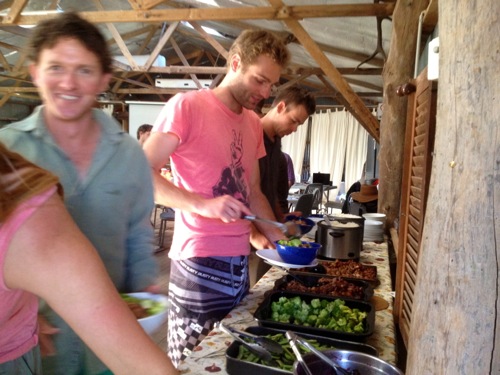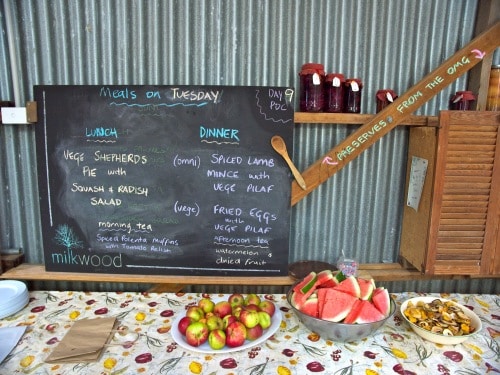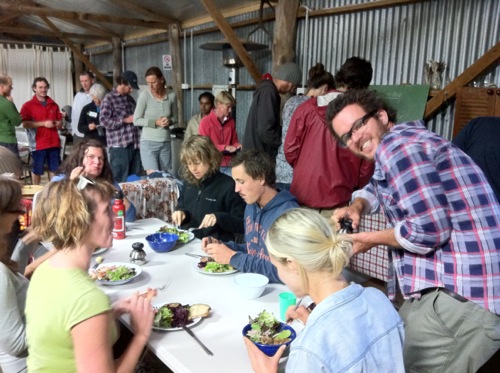 It's a unique 2 weeks of immersive learning.
A common piece of feedback from students is that, aside from everything else, they feel they've made some 'friends for life' amongst their fellow students. Common goals and two weeks of camping, learning and eating together seems to do it every time!
But what makes us proudest is seeing people come through a Milkwood PDC and then go on to make change and design beautiful, resilient systems into the future.
While each person's knowledge is an accumulation of all their years of learning, it's nice to think we've played a small role in helping them find the knowing they need to create amazing futures.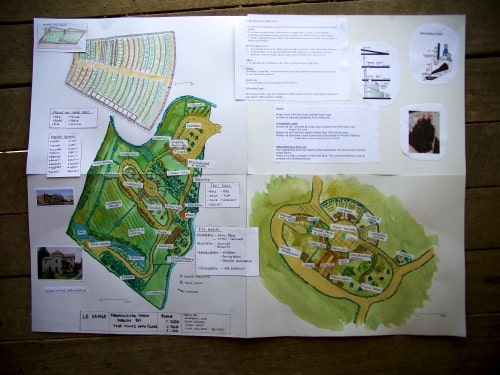 At the end of the two weeks, students emerge with a Permaculture Design Certificate which is recognized widely (though there is currently no central certifying body) and can become the foundation for further permaculture study, like a Diploma or Cert IV in Permaculture.
At it's core, though, a Milkwood PDC is most useful because it sets you on a path of further learning, giving you insights and starting points for many, many areas of further exploration and practical application of permaculture principles, techniques and areas of specialization. It's only the beginning!
We've very much looking forward to welcoming another influx of students to this season of on-farm Permaculture Design Courses, the first of which starts on November 11th.
We'll be running another PDC in January and at the end of February… and then that's it for Milkwood Farm PDCs till Spring! Looking forward to it all.
Images above by Kirsten, Floyd Constable, Imogen Semmler and Igor Bilek