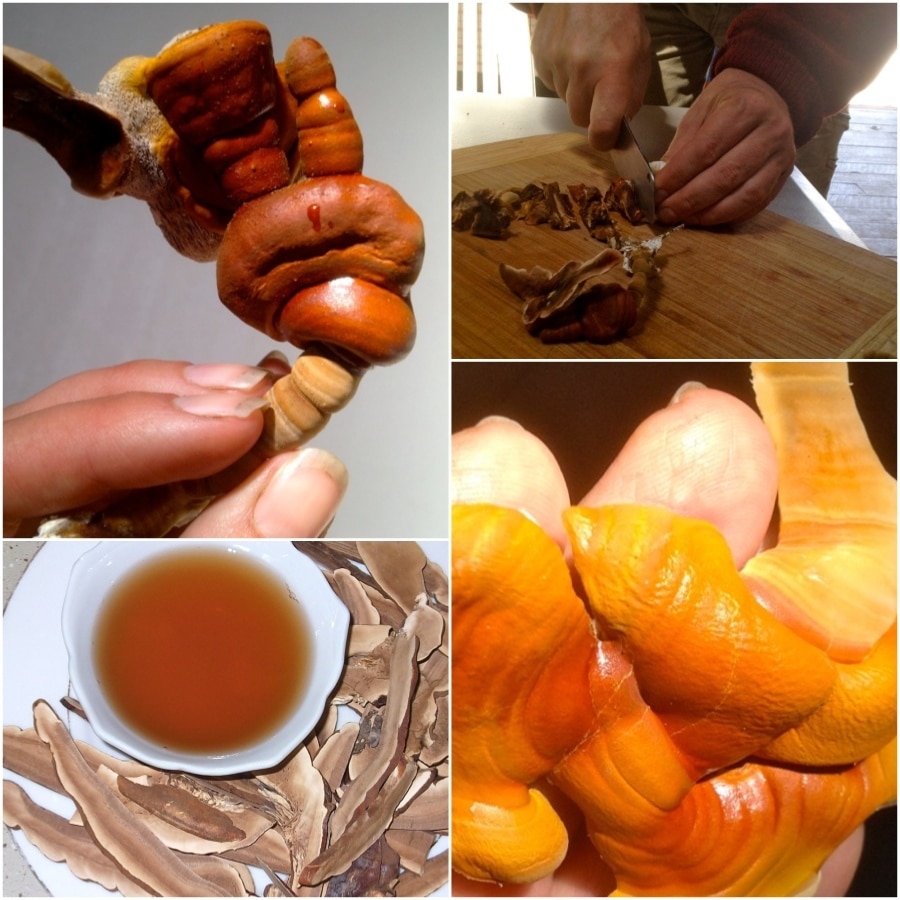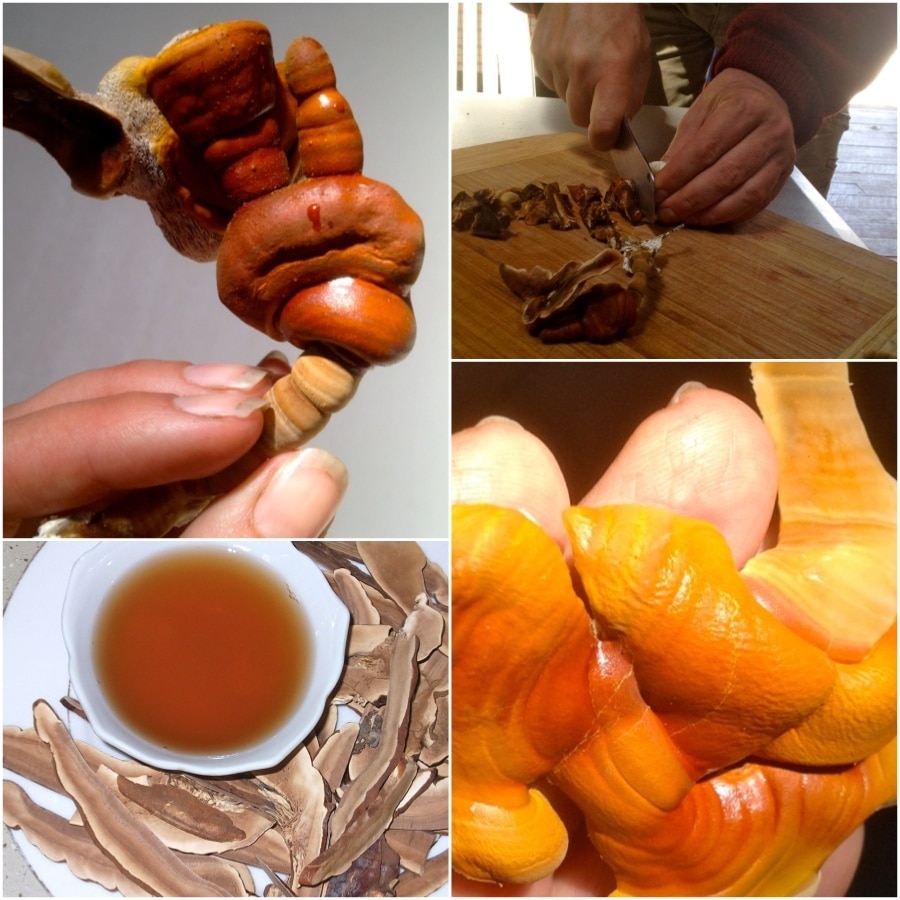 As part of the mushroom propagation systems we're setting up at Milkwood Farm, we're growing reishi mushrooms, for their widely established healing properties. In China and Japan, reishi are used widely as a general health tonic and also as a specific treatment for some types of cancers.  Making tea is a simple way of accessing reishi benefits, and it tastes great too.
Actually the good taste was a surprise – all the reading i've done on reishi tea is that it's bitter, but those recipes were made  from dried reishi mushrooms. At our last Mushroom Cultivation course, we brewed up some reishi tea from fresh mushrooms – and it tasted great – somewhere between green tea and mushrooms (strangely enough)…
In western medicine, ganoderic acid, which is found in Ganoderma mushrooms such as reishi, has been isolated and proven effective in anti-tumor treatments, liver cancer, diabetes treatment and many other applications.
In traditional and holistic medicine it is used even more widely in the treatment of many types of cancer, high cholesterol, hepatitis, nervous disorders and liver disease. The ganoderma mushrooms have also been found to contain strong anti-viral and anti-bacterial properties.
Reishi mushrooms are also valued because of their lack of side-effects when taken medicinally – they are considered very gentle as a treatment. They're also sold commercially in a pulverised form mixed with coffee, promoted as a tonic and a slimming drink.
Any way you look at it, it's a good thing to drink occasionally as part of a preventative strategy for lifelong health. Bring on the reishi tea I say.
Reishi mushrooms (dried) can be bought at some chinese herbalists, but the fresh mushrooms are the real deal. They're also very leathery and hard, even when fresh, which is probably why they're grated when being used in their dried form.
To make reishi tea, first access some reishi mycelium (or clone your own if you know how), and grow your reishi mushrooms. There ones were grown on grain spawn by Will Borowski
When the spawn is colonized and the mushrooms start rising, let the air in and the mushrooms will form 'conks' – the beautiful red-brown plates characteristic to reishi
Once ready, pick and chop the reishi mushrooms
Add to water, bring to the boil, and simmer for 20 minutes (for fresh mushrooms, this step takes a couple of hours after soaking the mushrooms overnight).
We run Gourmet Mushroom Cultivation courses in Sydney and beyond, if you'd like to learn how!