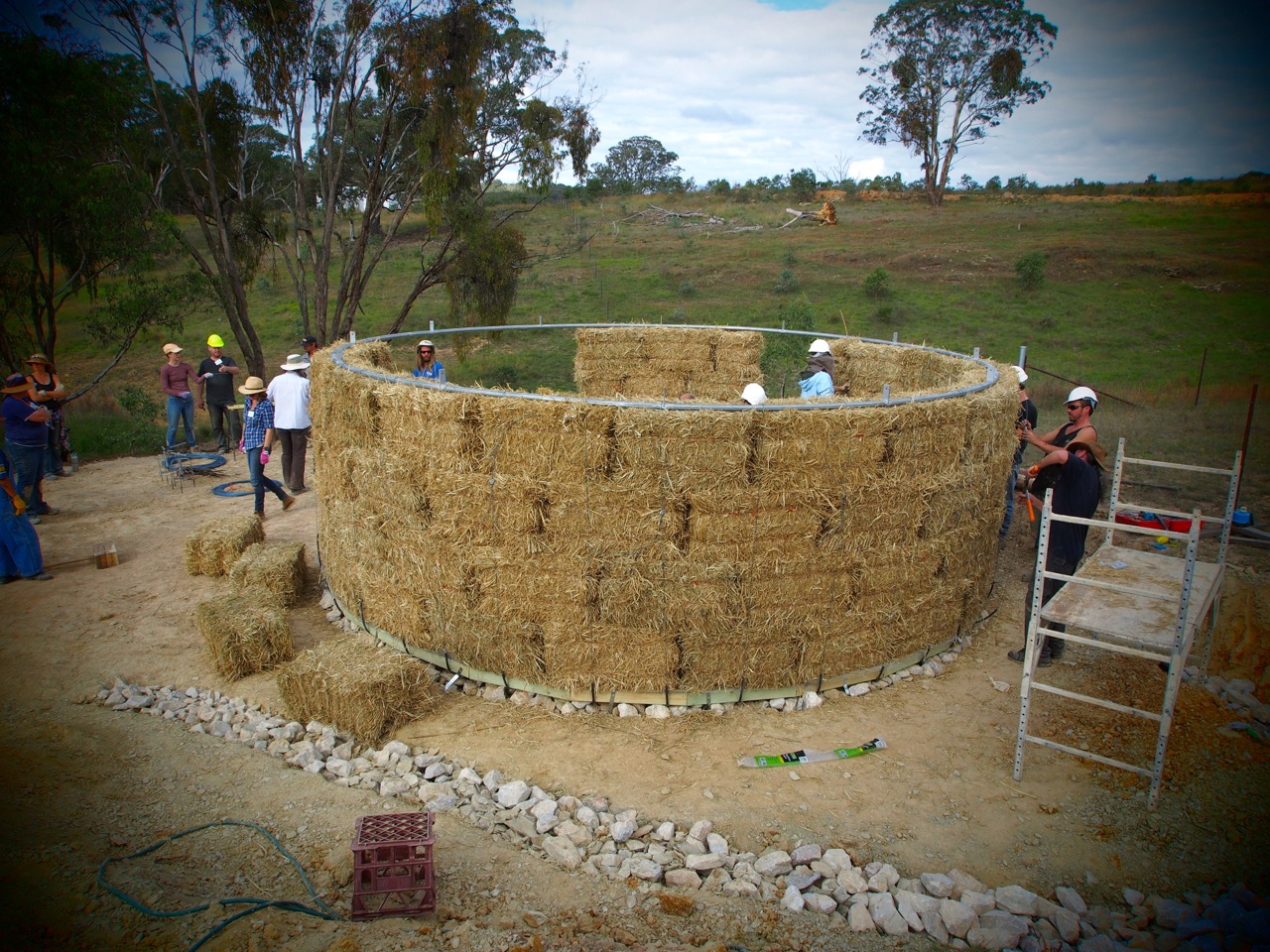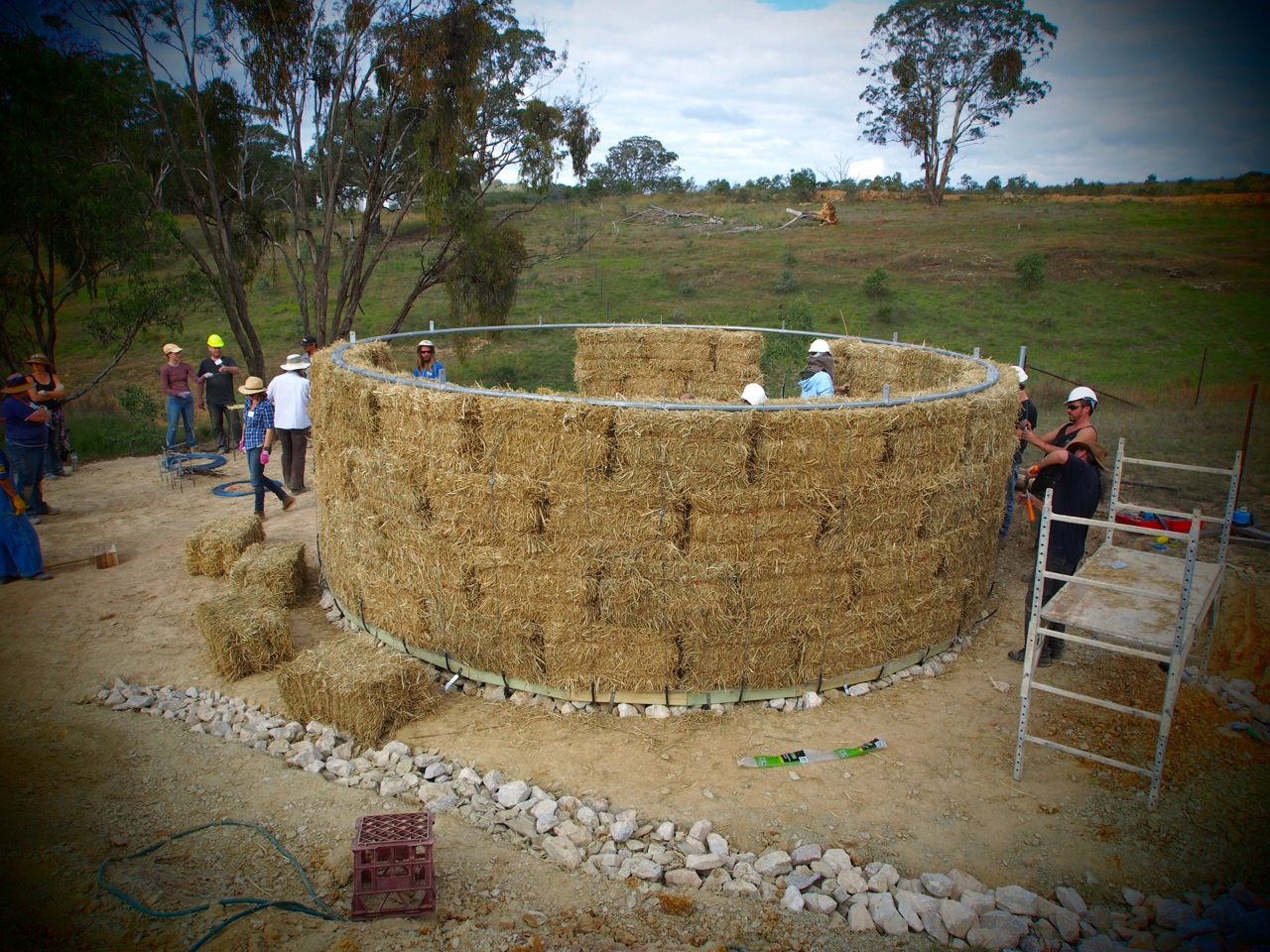 A few months ago we raised a strawbale roundhouse with a reciprocal roof as part of our first Natural Building Workshop at Milkwood Farm.
Now that we're nearing the end of this build, I thought I'd step you through the process of raising this experimental building piece by piece. And as with all projects, the foundations came first. So let's start there, shall we? 
So the plan for this building was to build a 6m internal diameter roundhouse, with a focus on using as much simple natural materials as we could manage.
We seem to have now constructed an experimental building with load-bearing strawbale walls, natural mud and lime renders, doors and windows scrounged from junkyards and a living roof on top of a roundwood reciprocal roof frame.
But back to the start.  After the site was chosen, we mapped out where the door and windows would go in order to face due north, to maximise the ability of winter sunlight to penetrate the building and flood the interior earth floor, which will help to heat the space.
And then we got building, under the watchful eye and hard-won experience of Sam Vivers, a master builder who works with wood and mud and clay and straw.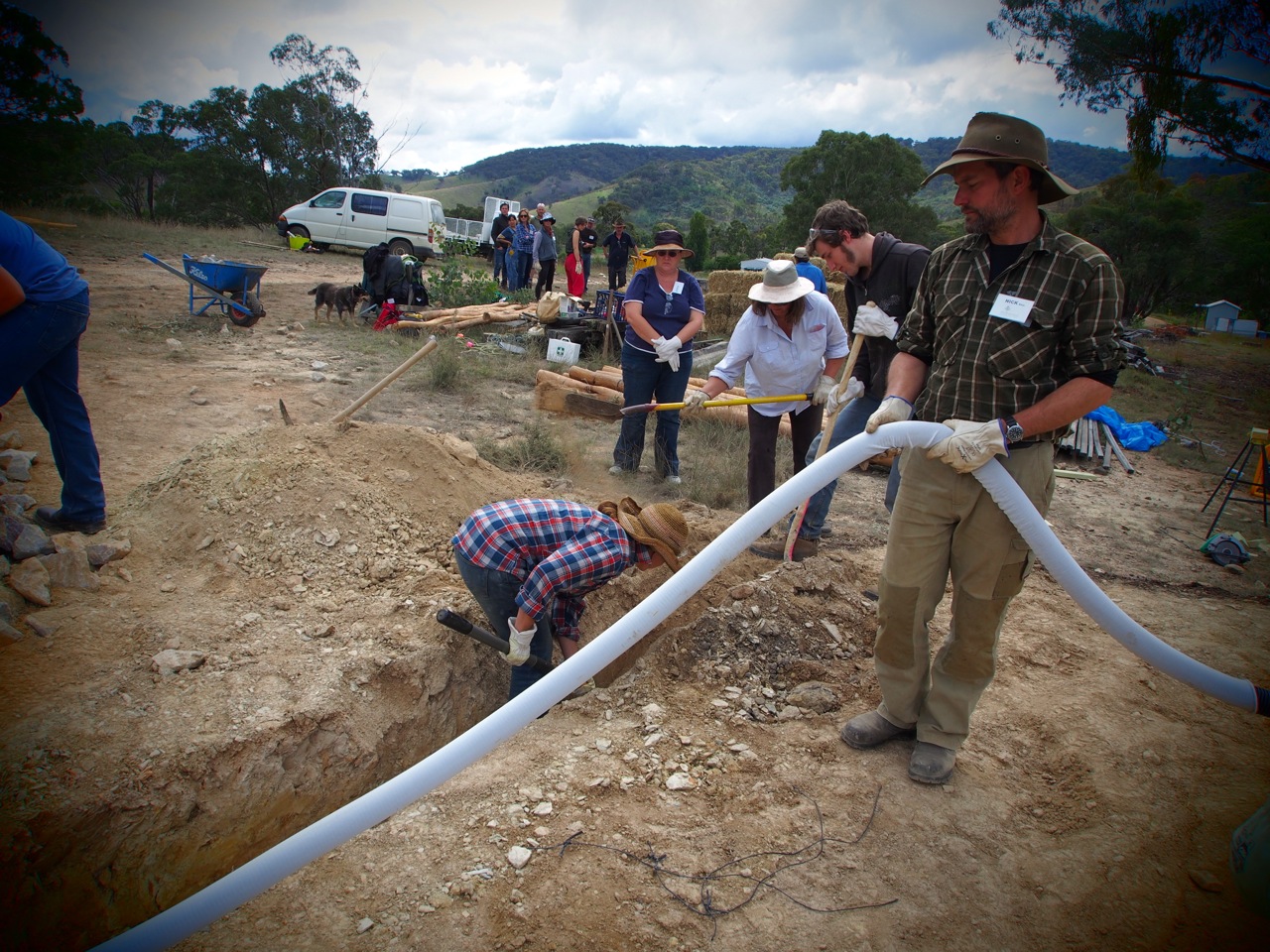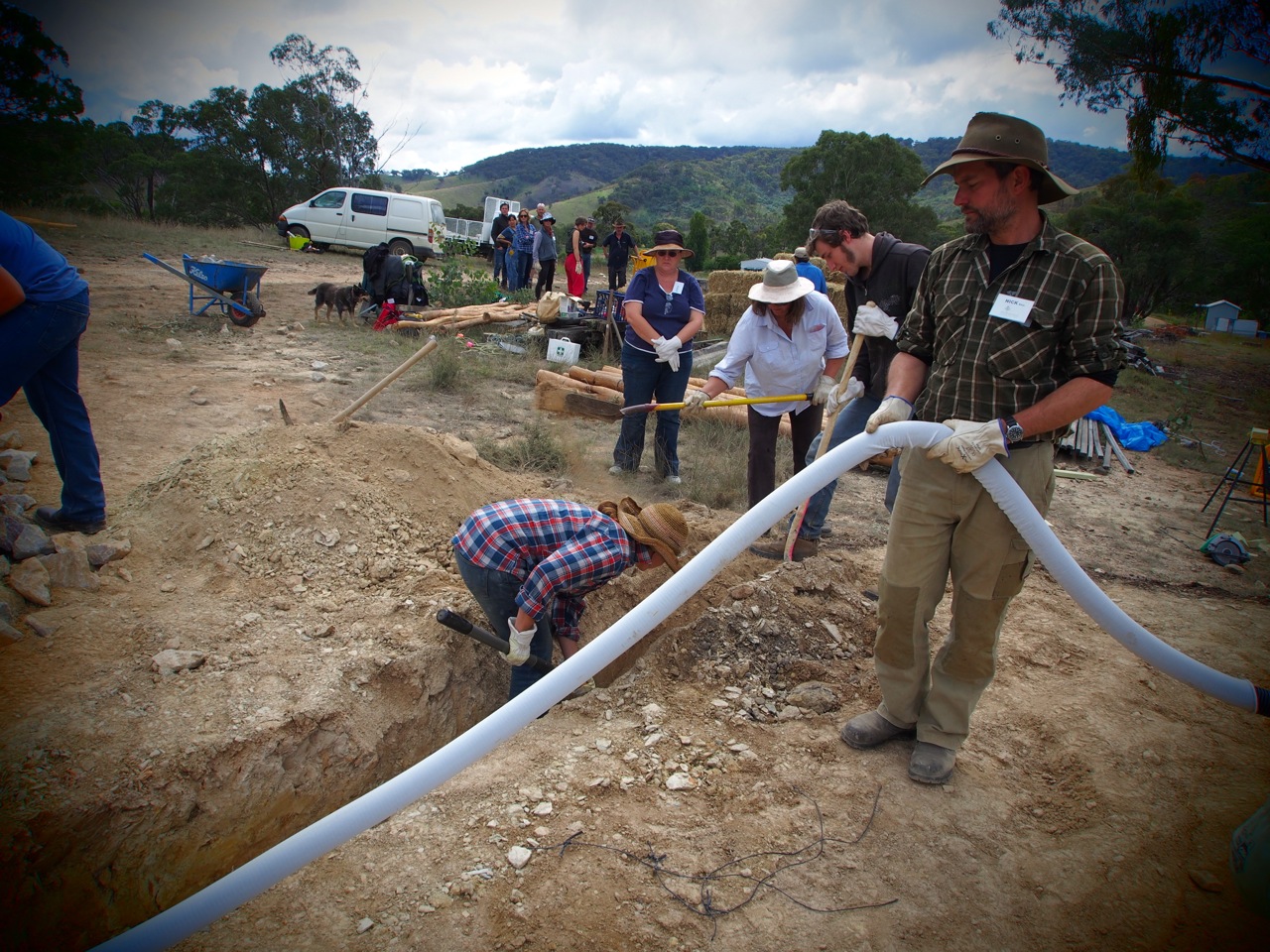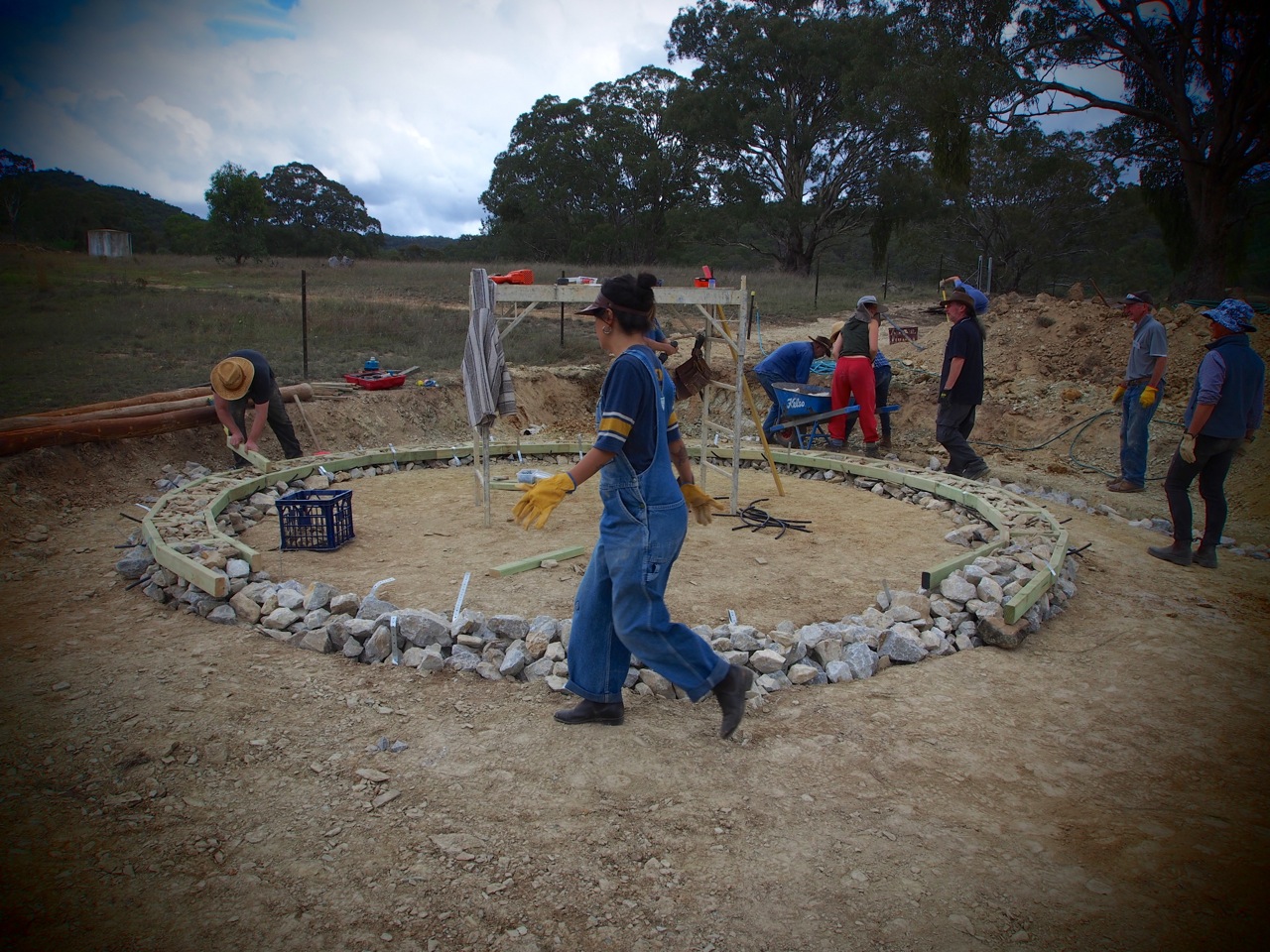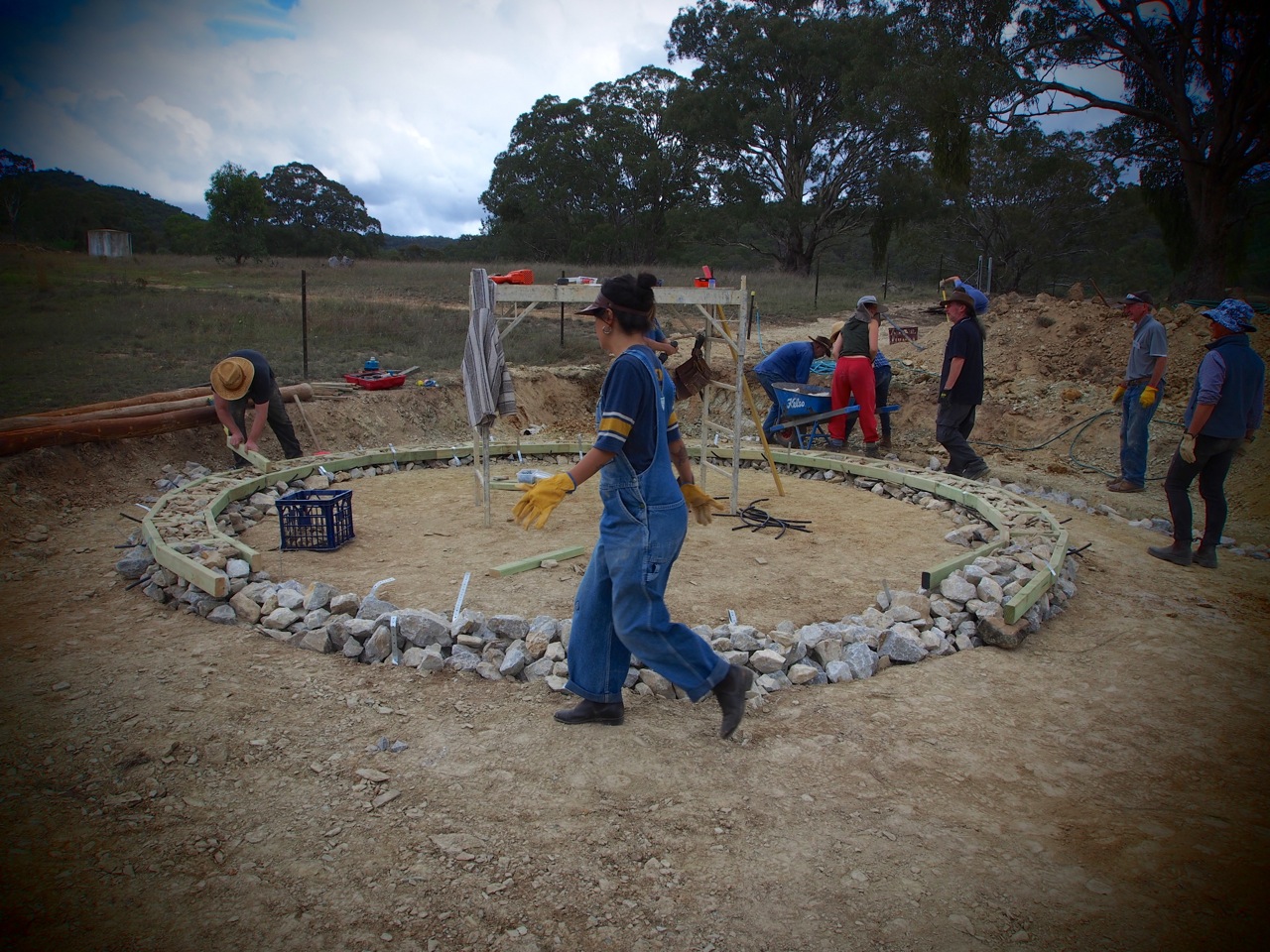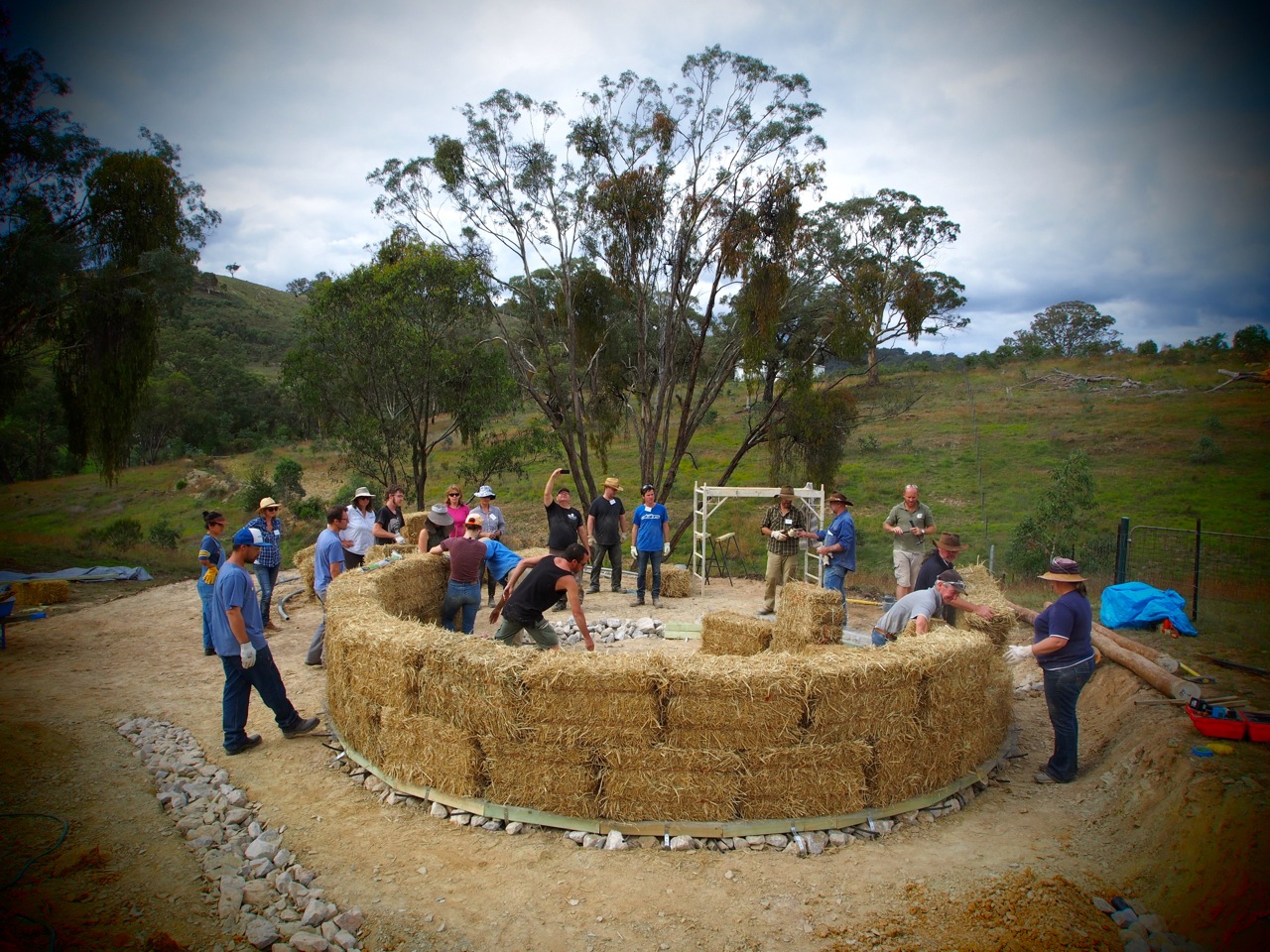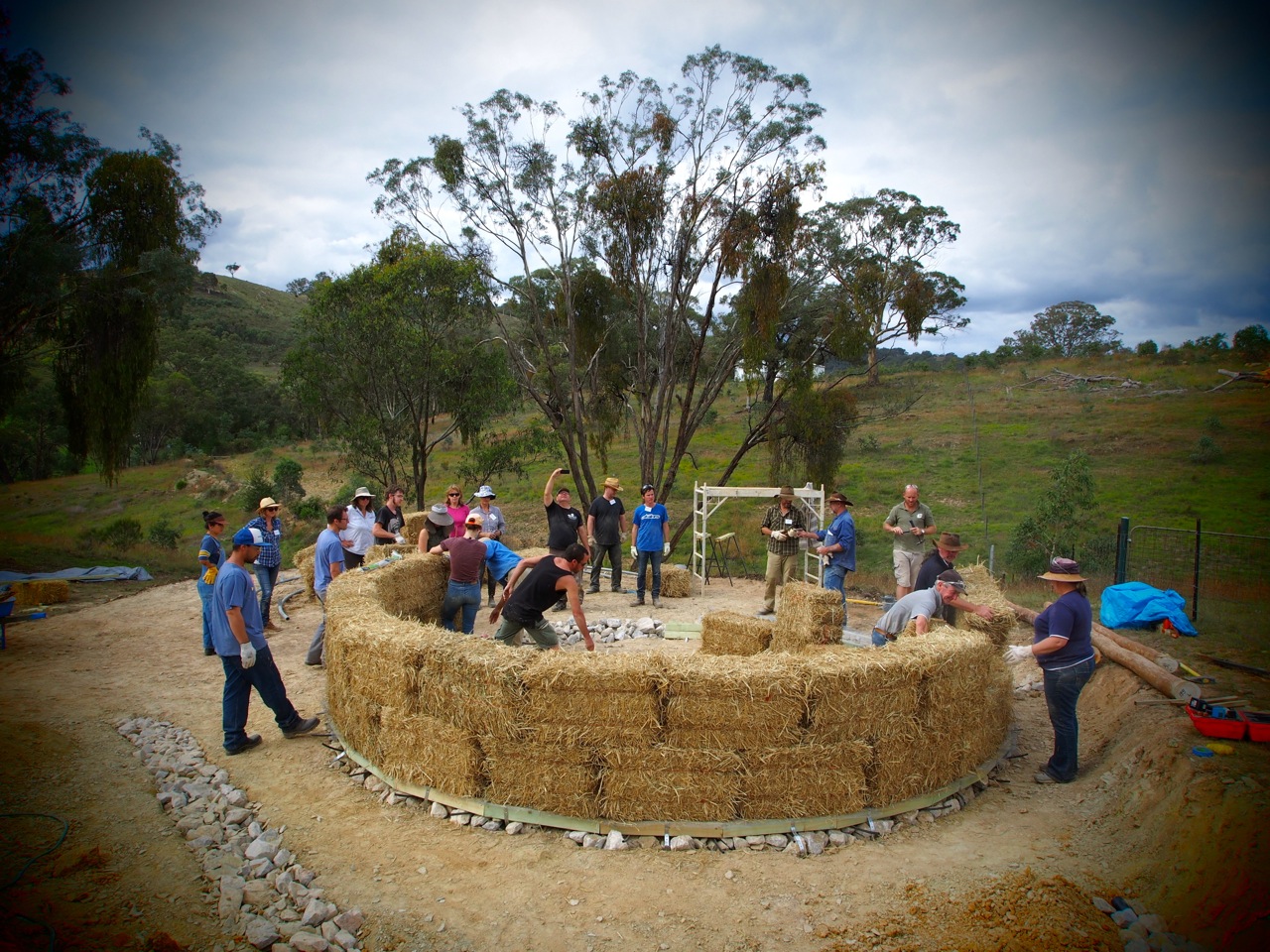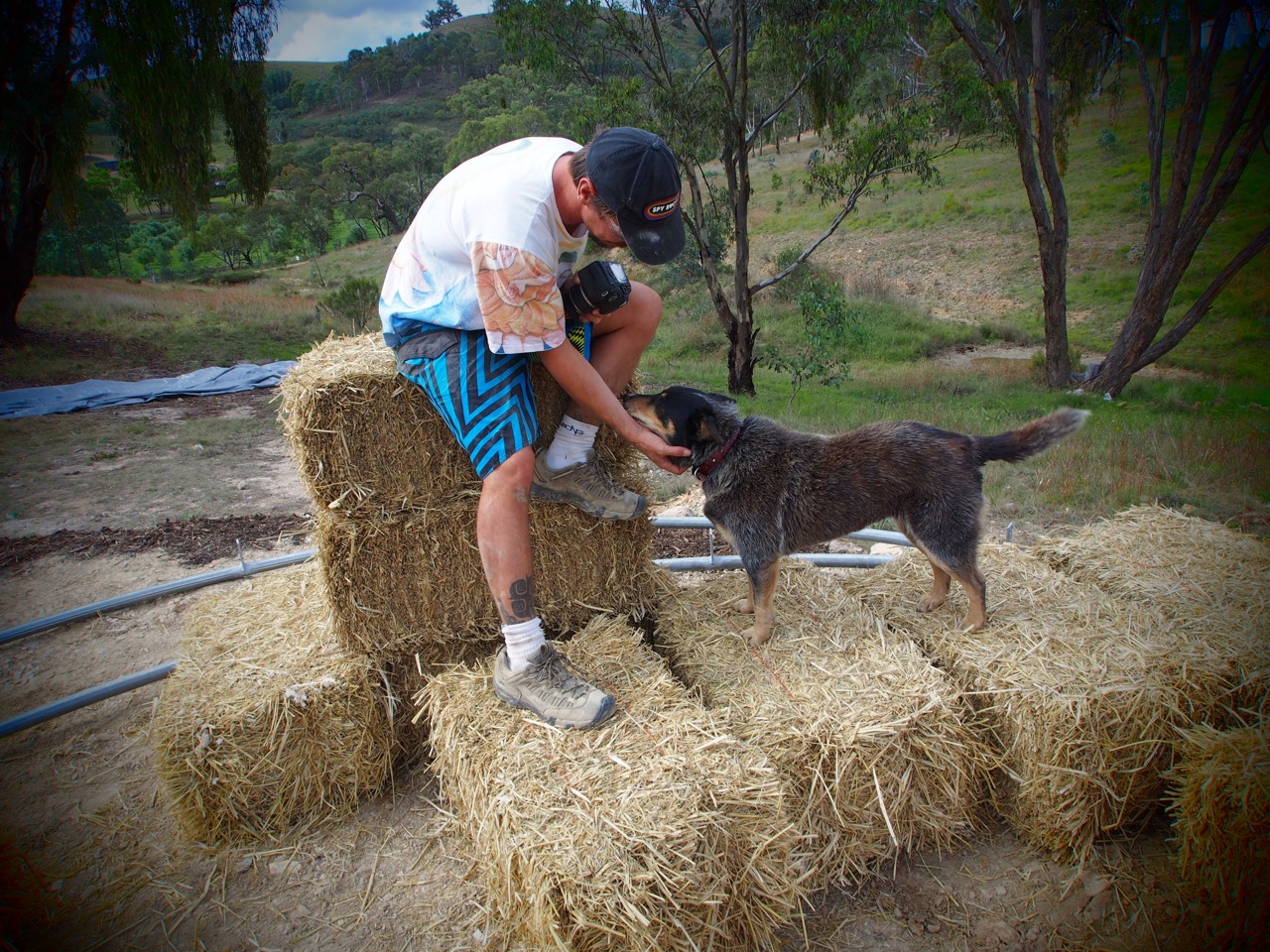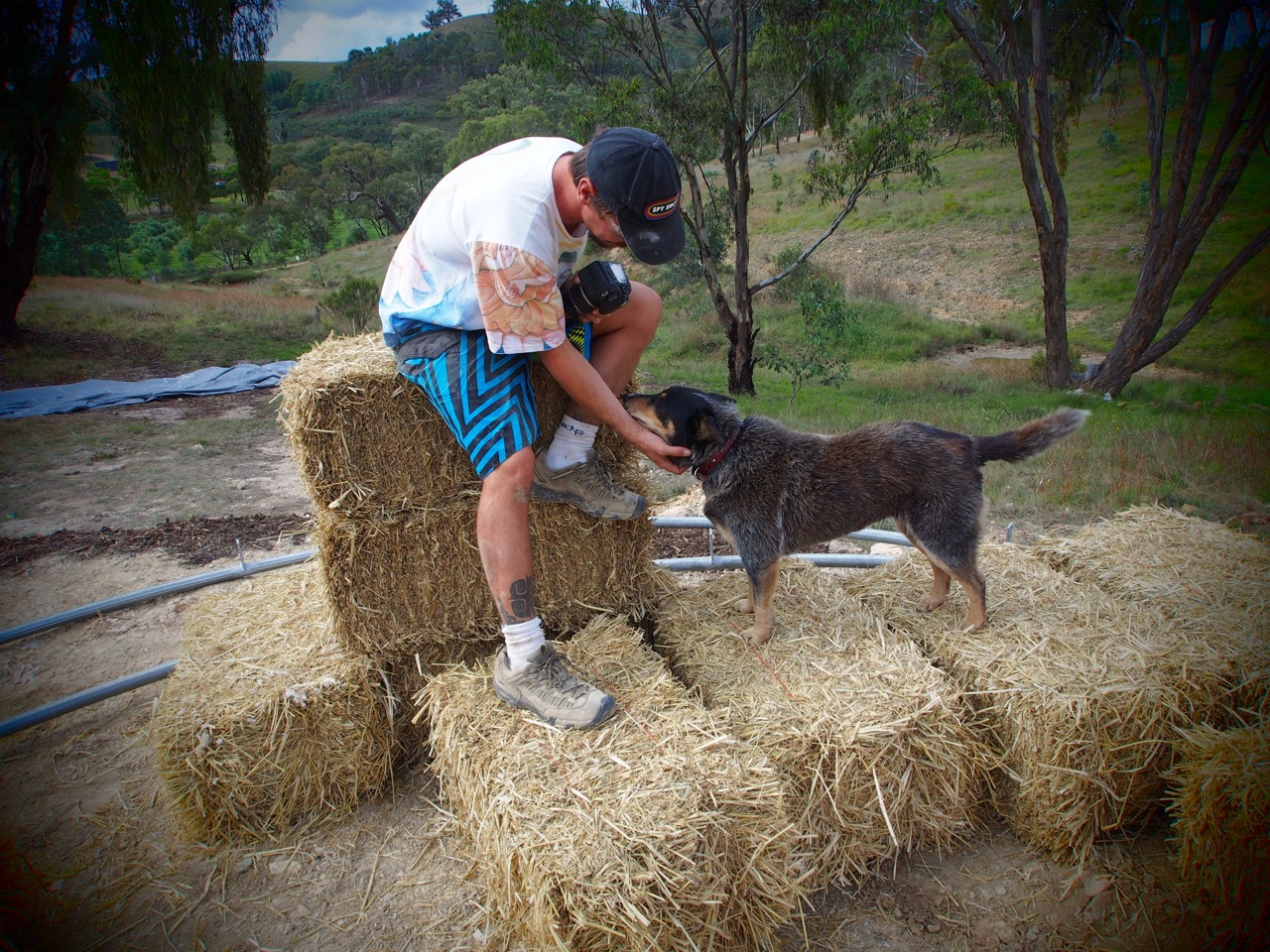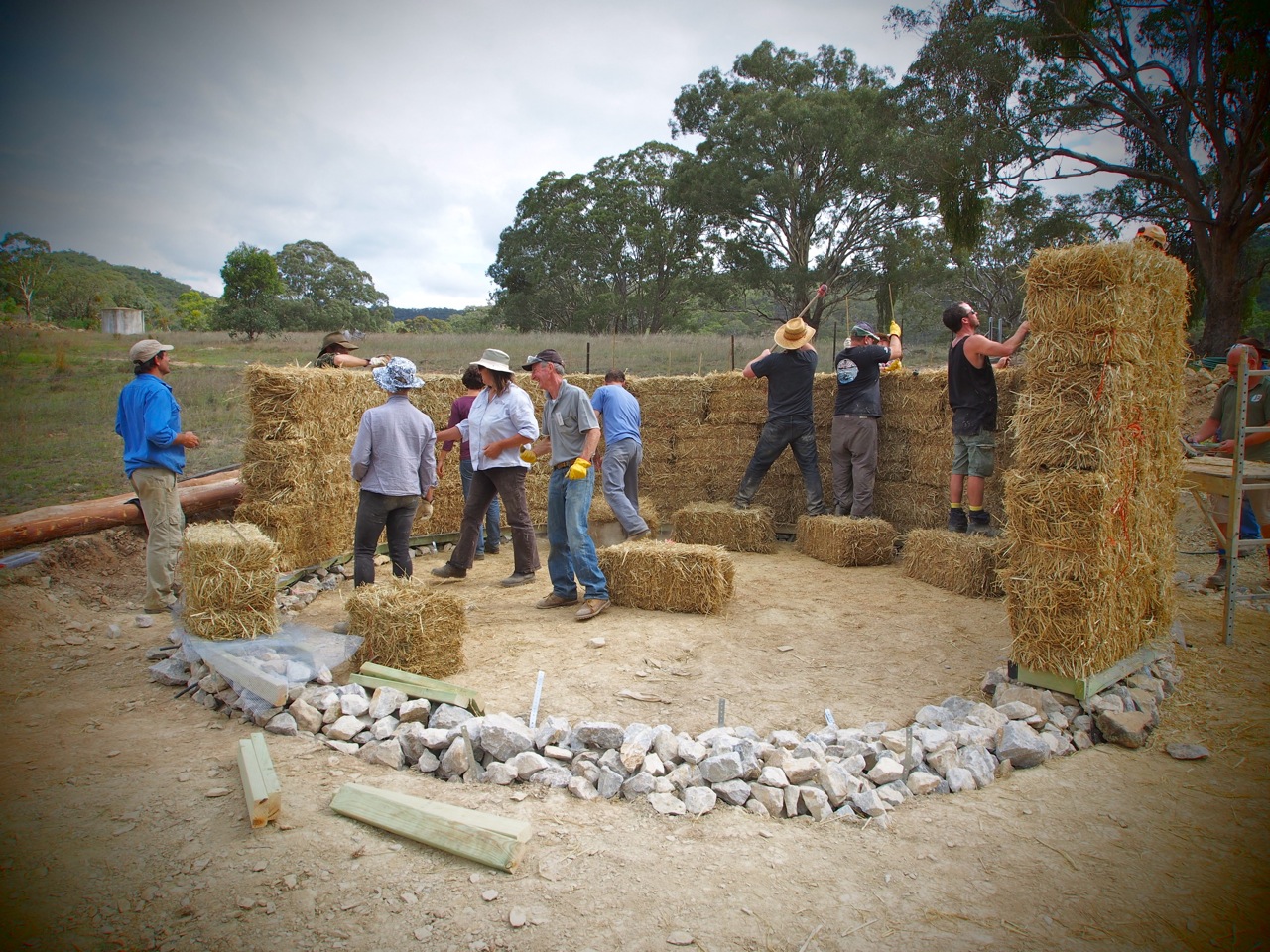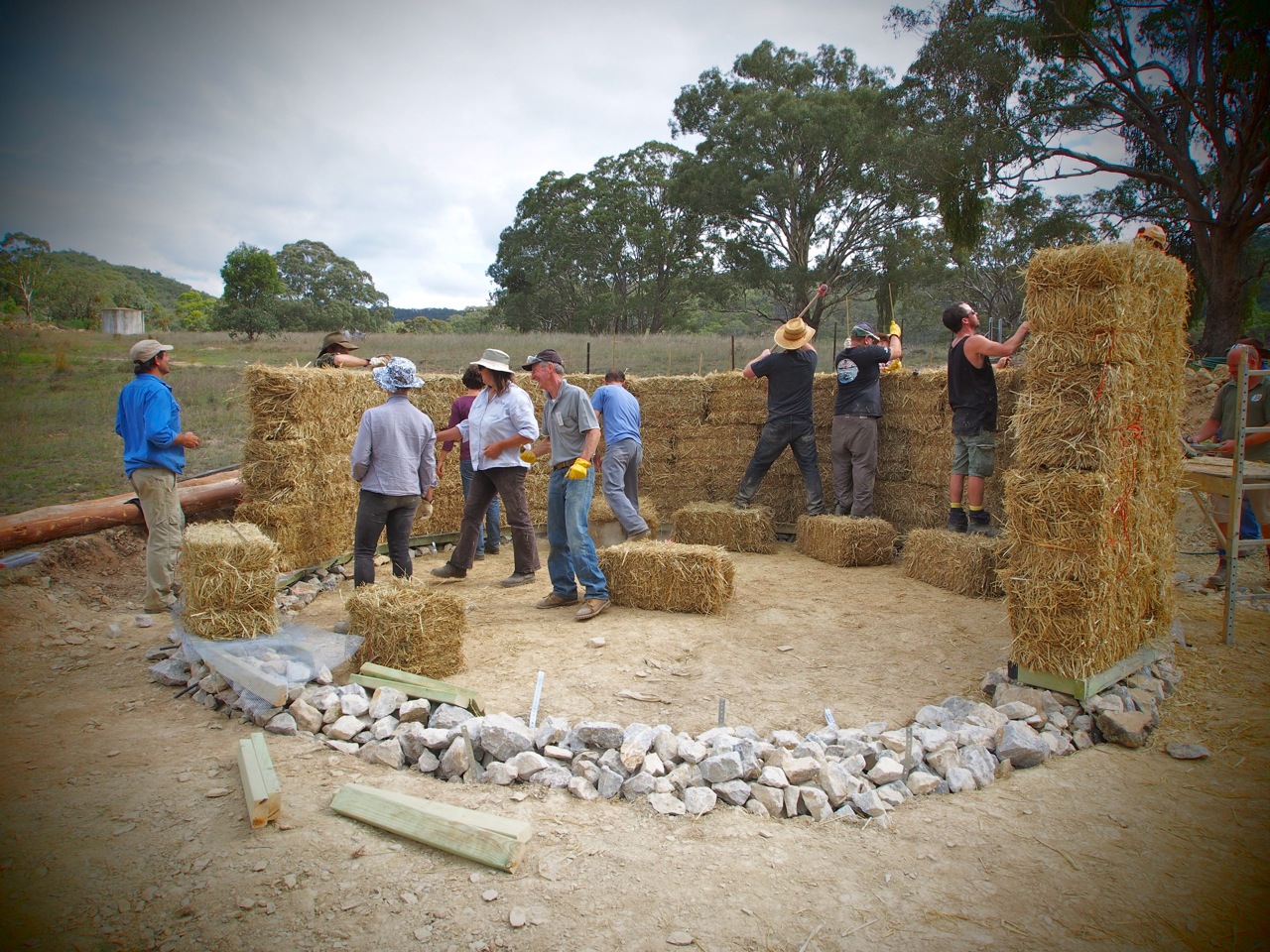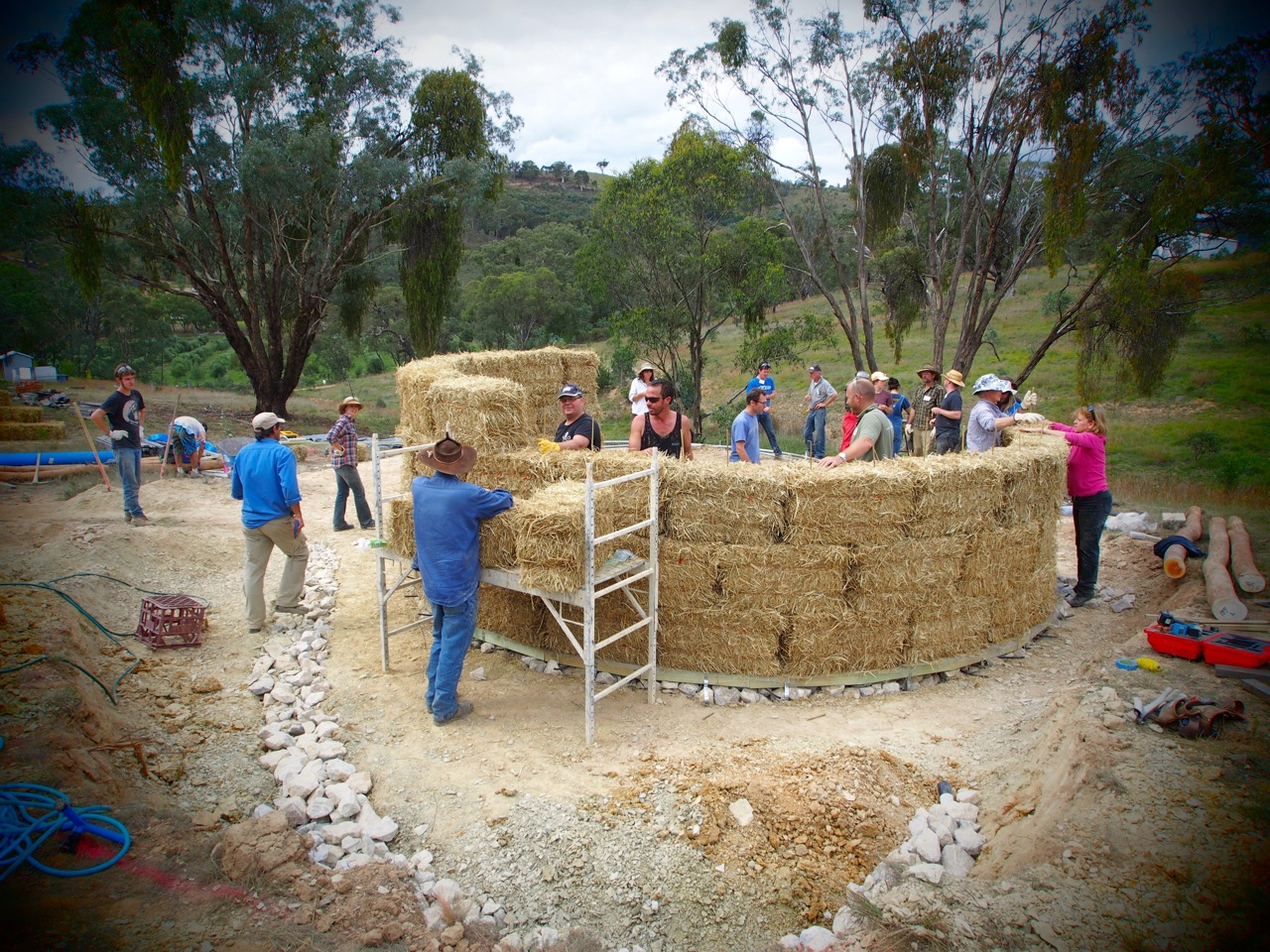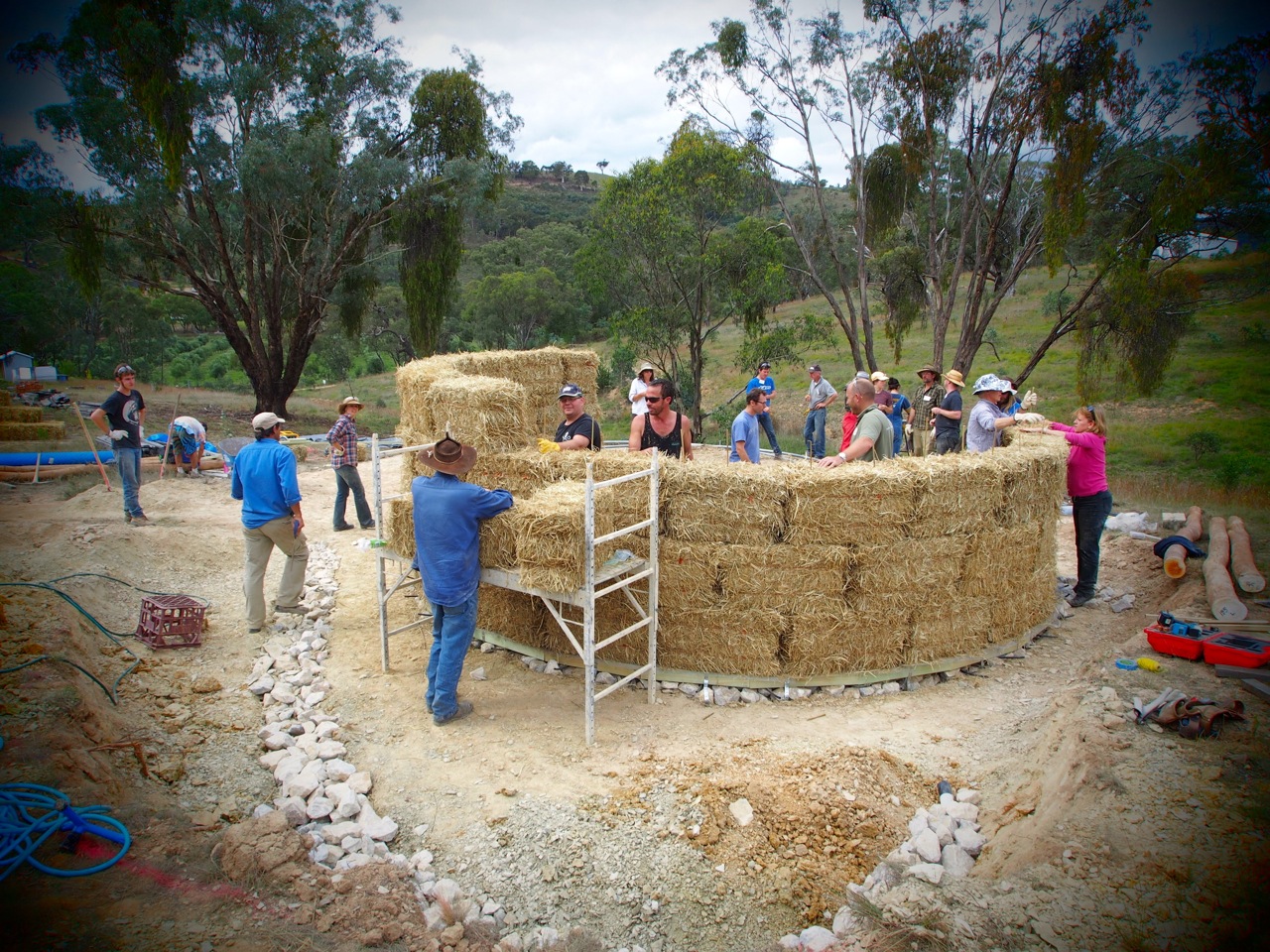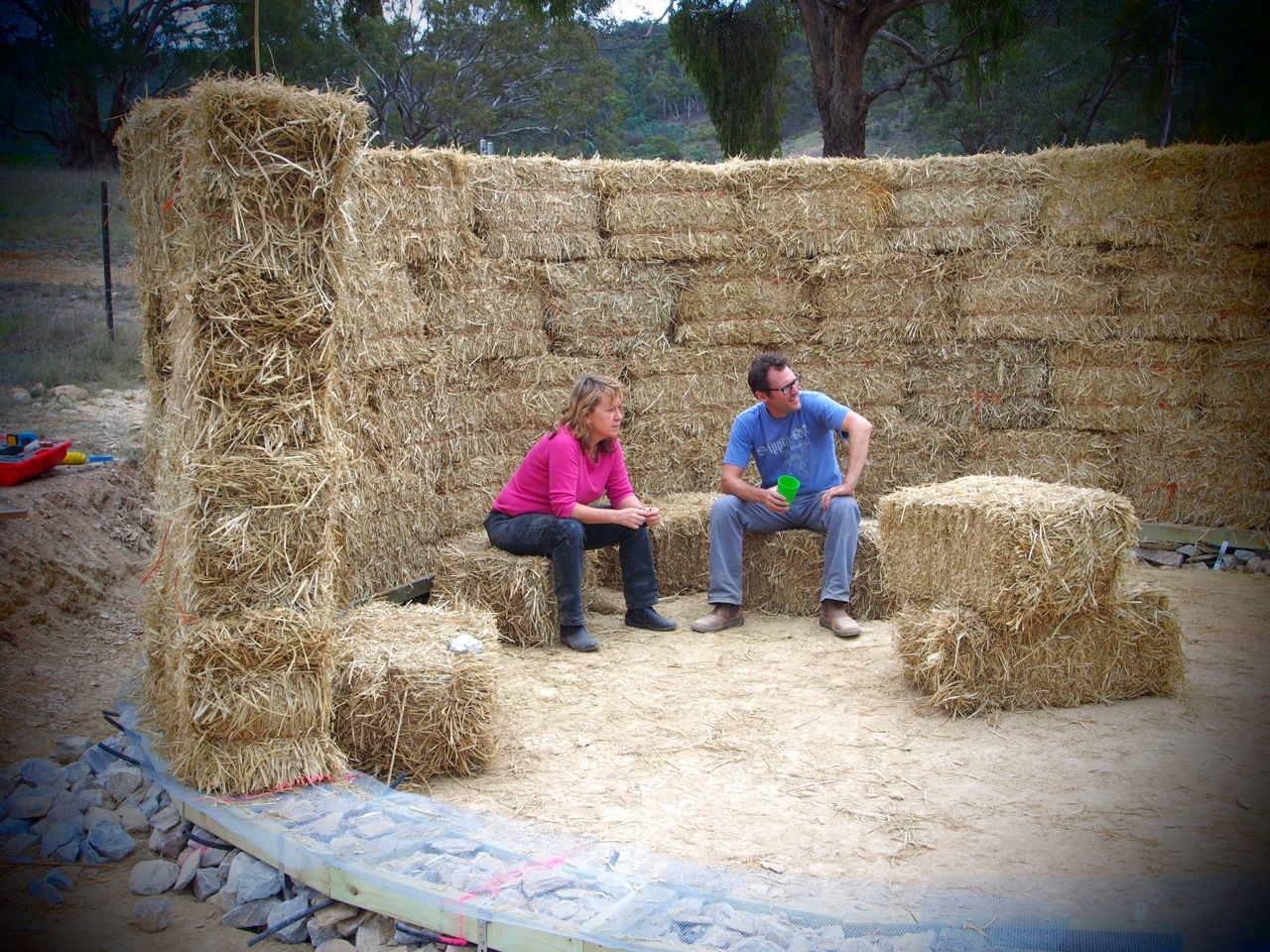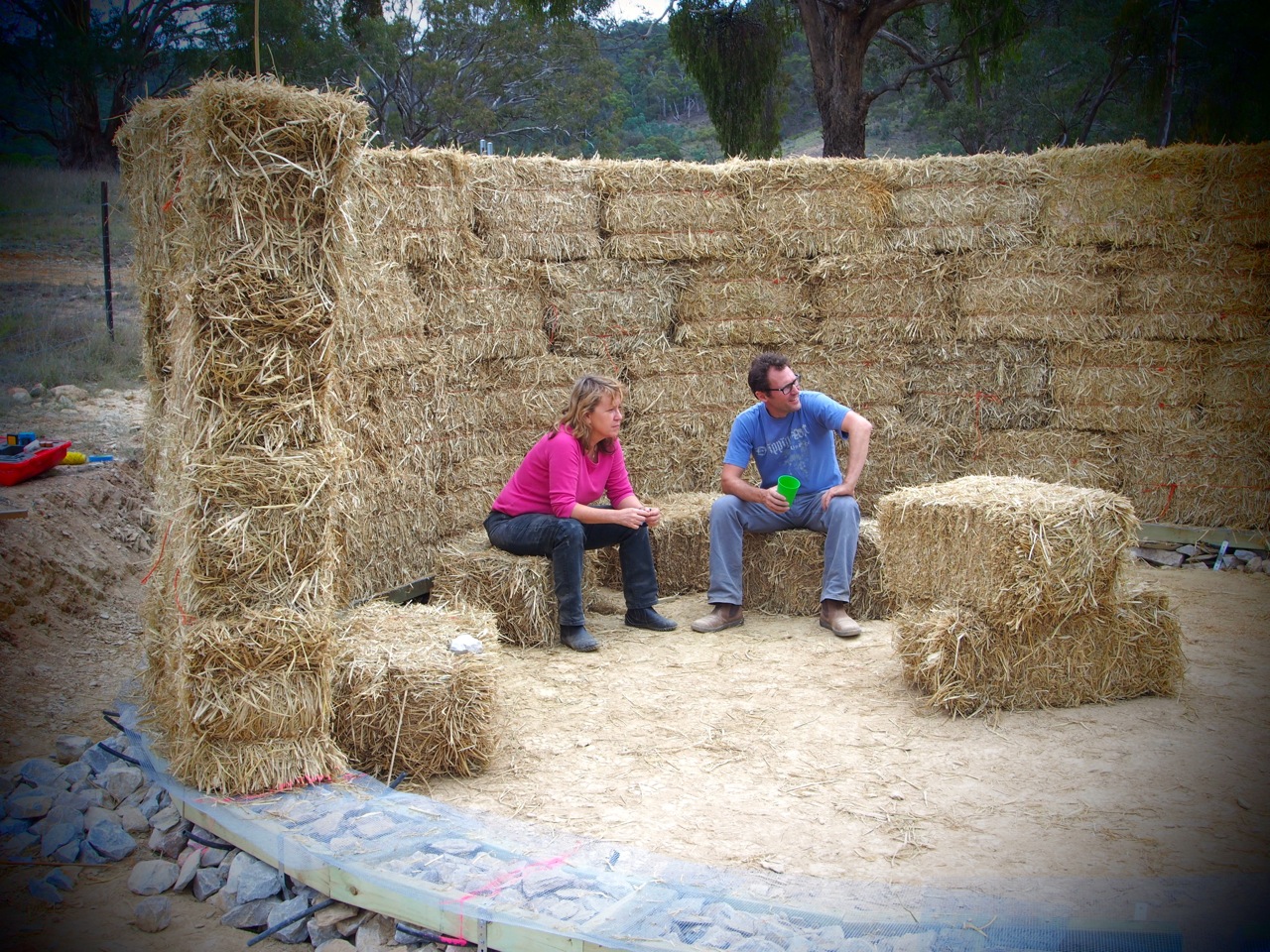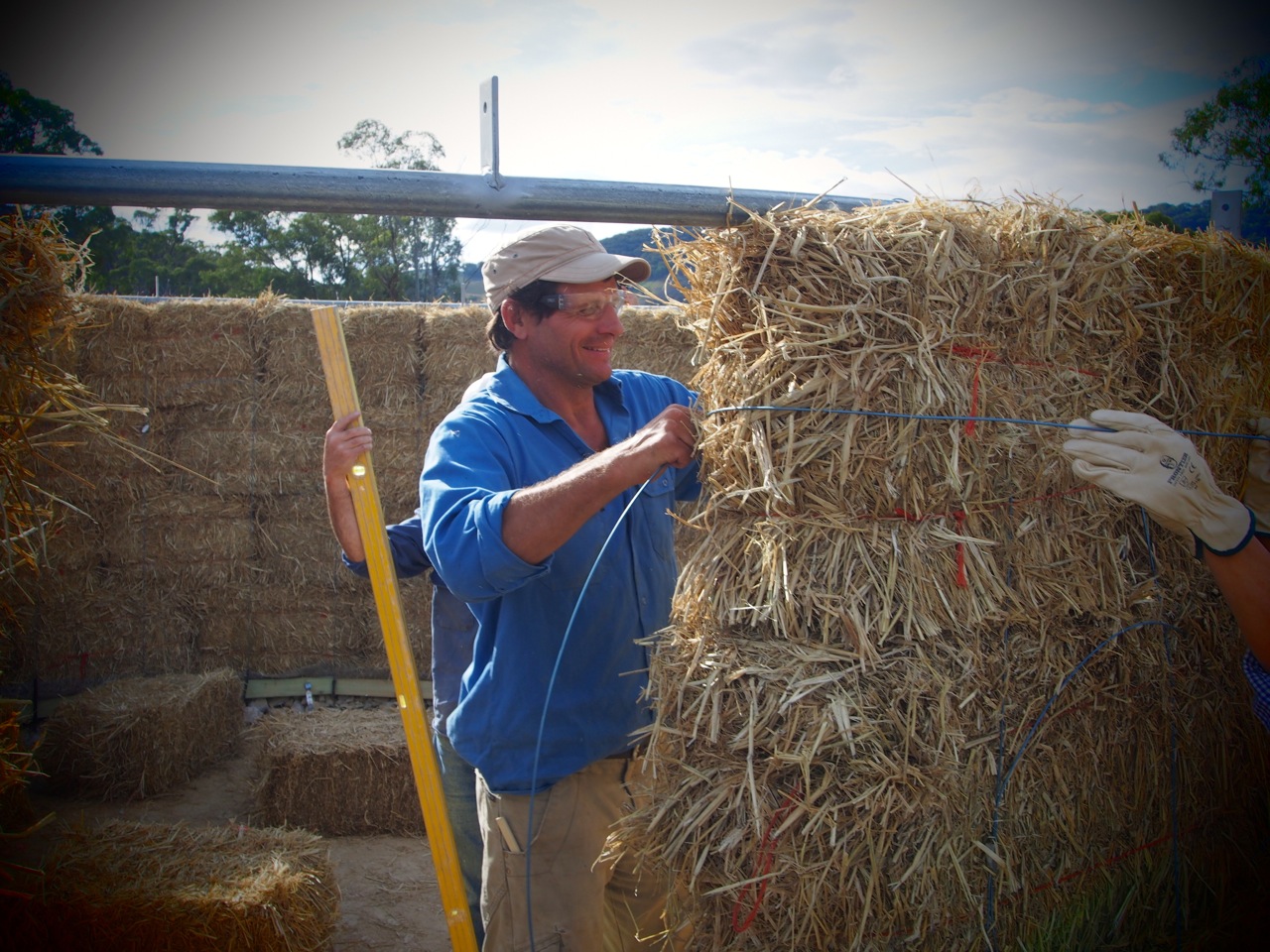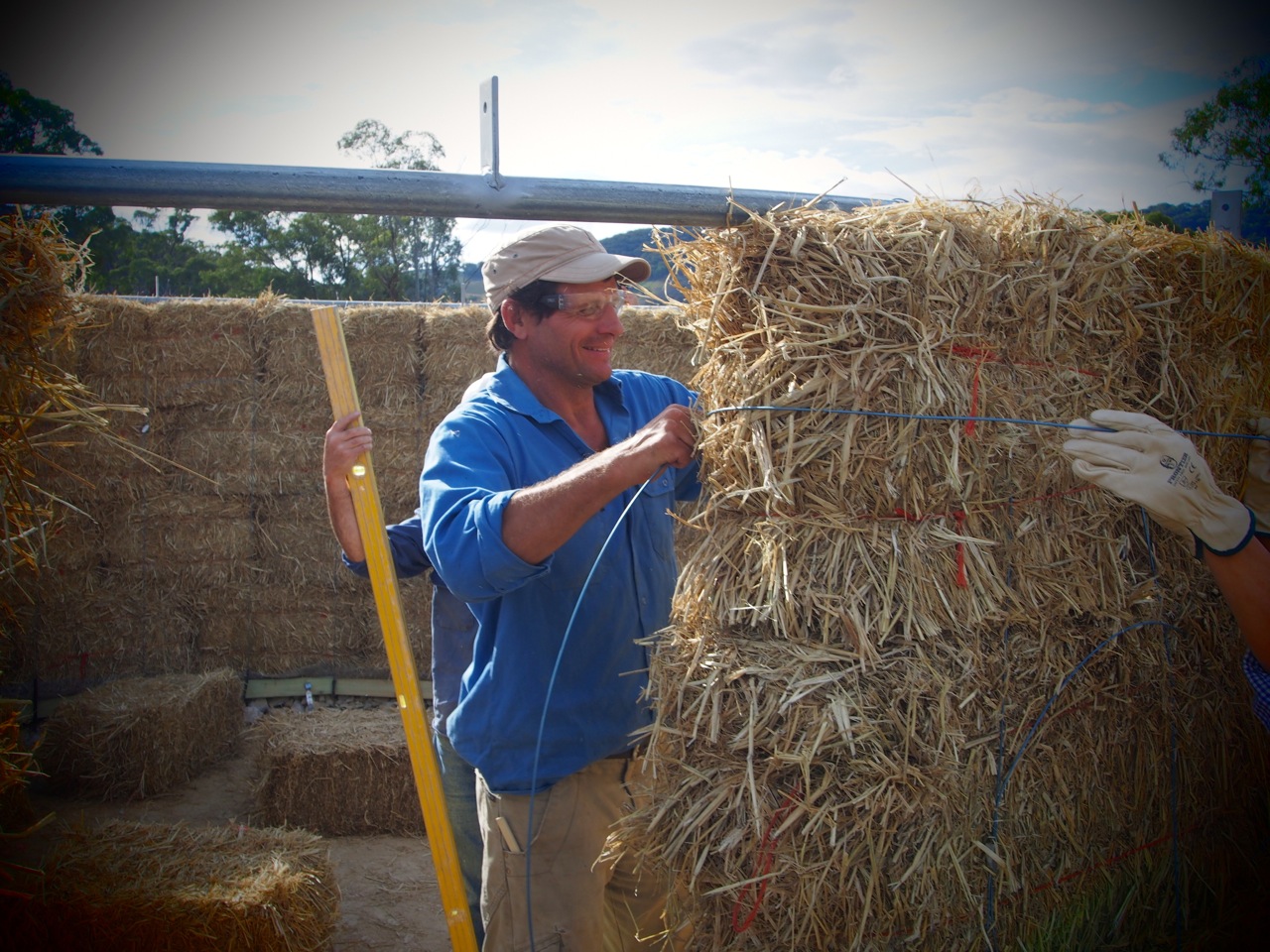 And that was it. Once the foundations were ready, the walls went up in a single afternoon. True, we had over 20 people on the job, and it was built as part of a workshop. But that's not to say you couldn't do the bale building with 20 friends and neighbours in a day, instead.
Because if raising a tiny house's walls isn't an excuse to get everyone you know around for an afternoon, what is?
Next step was the reciprocal roundwood roof frame, but I'll go into that next time around.
Check out our upcoming Natural Building courses here! We run them at a variety of locations with Sam Vivers of Viva Living Homes – 4 days of awesome theory and hands-on knowledge.
Big cheers and thanks to Sam Vivers and to all who contributed their energy to this build, and to Floyd for most of the photos above.