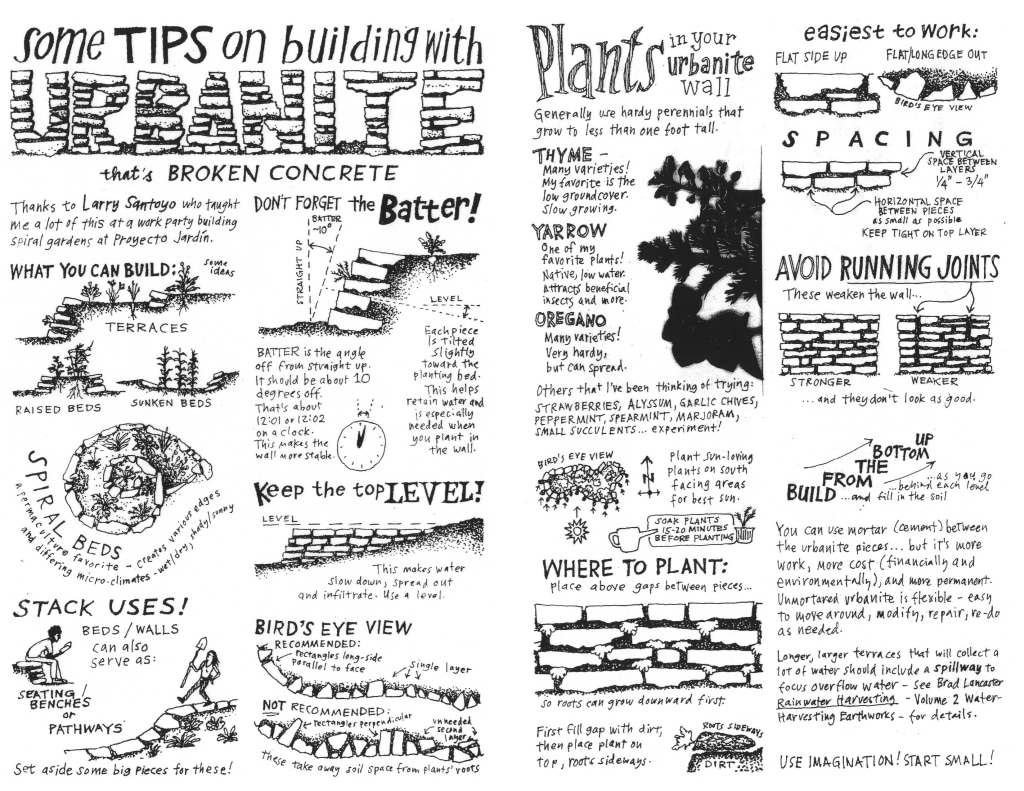 Here's a funky little guide for getting started with DIY urban rainwater harvesting projects…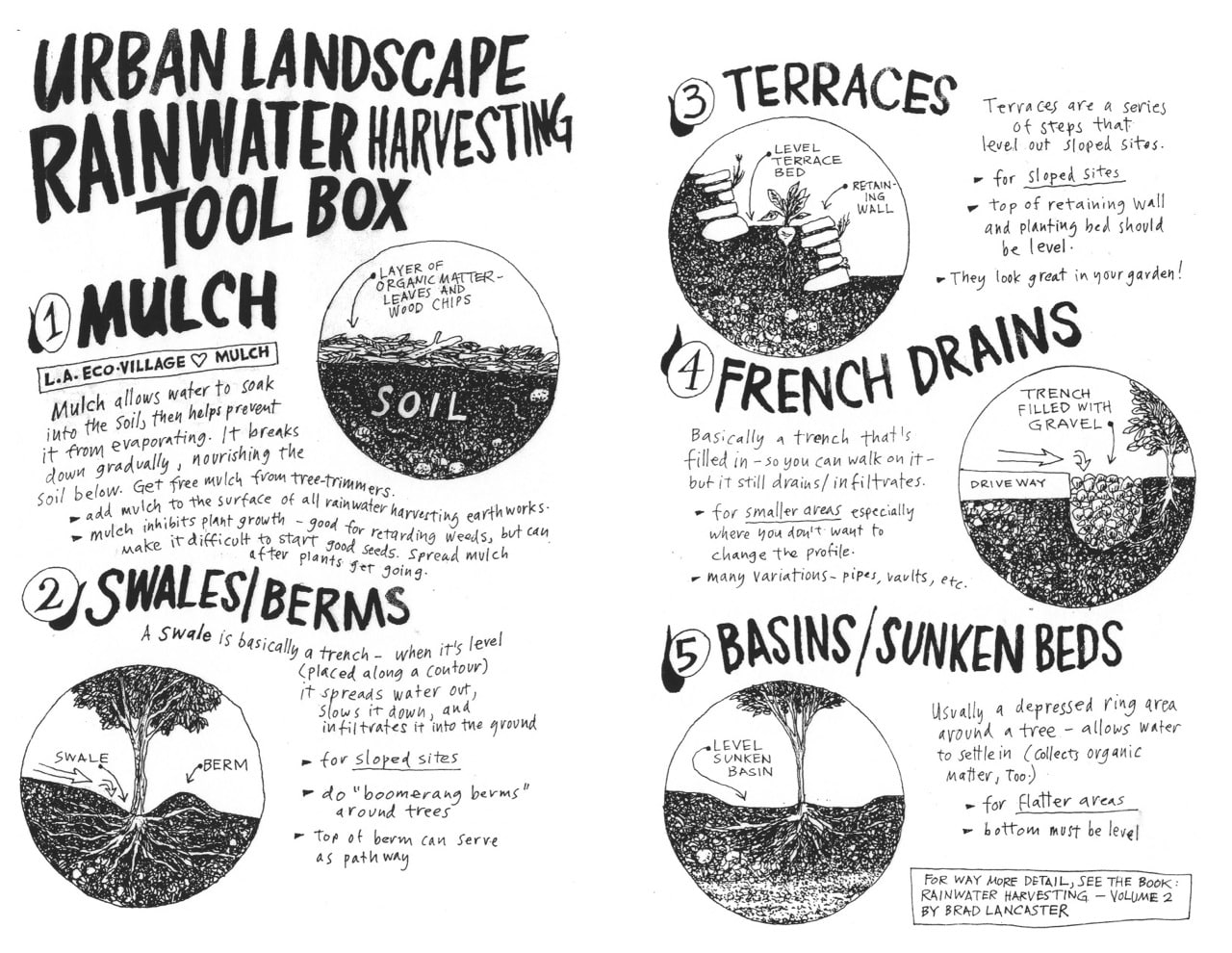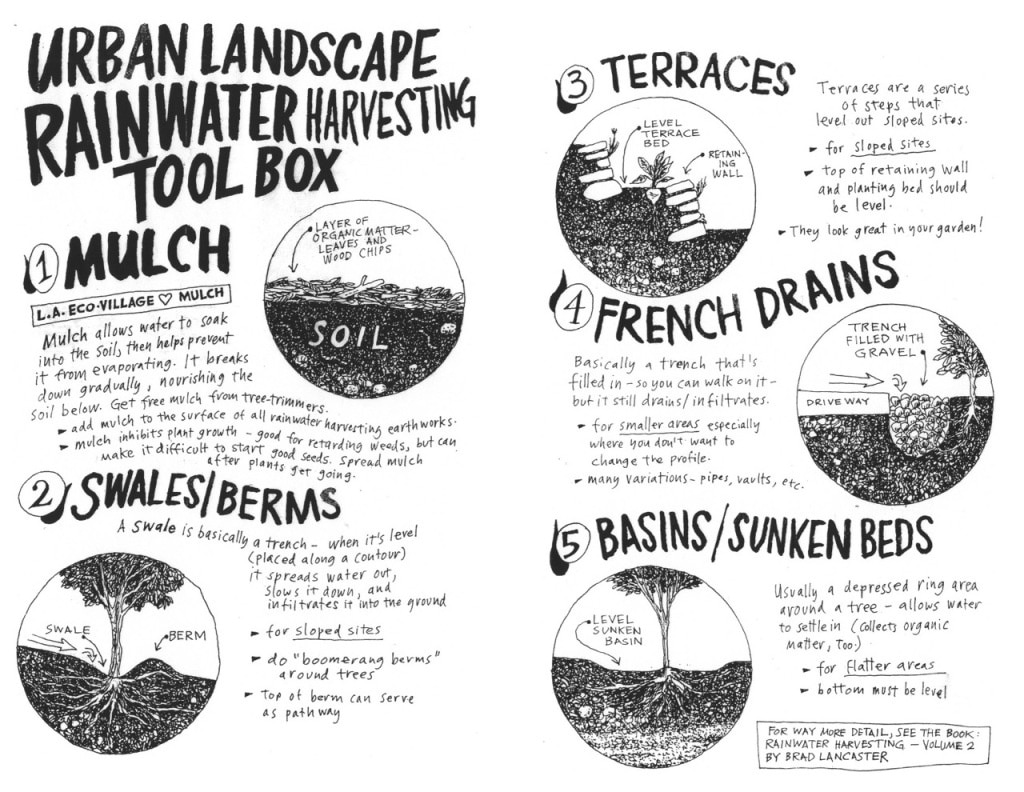 This fine little guide was made by Joe Linton (aka LA Creek Freak) to accompany a workshop he did in 2008.
It's a great little primer for explaining the sheer scope of projects that you can do in an urban (or otherwise) environment to harvest rainwater and get things growing.
The guide draws heavily from Brad Landcaster's excellent books Rainwater Harvesting for Drylands I + II which lay out many, many strategies for creating lushness, shade, and food in the suburbs, using the resources at hand.
Here's the full guide – also check out Joe's blog LA Creek Freak for lots of inspiration on urban DIY growing projects, urban waterway daylighting, restoration and more.
If you'd like to get skilled up in these sorts of DIY design strategies for urban renewal, they'll covered (extensively) in our Urban Permaculture Design Certificate.
And if you're interested in urban water harvesting strategies, check out these links for more good ideas: