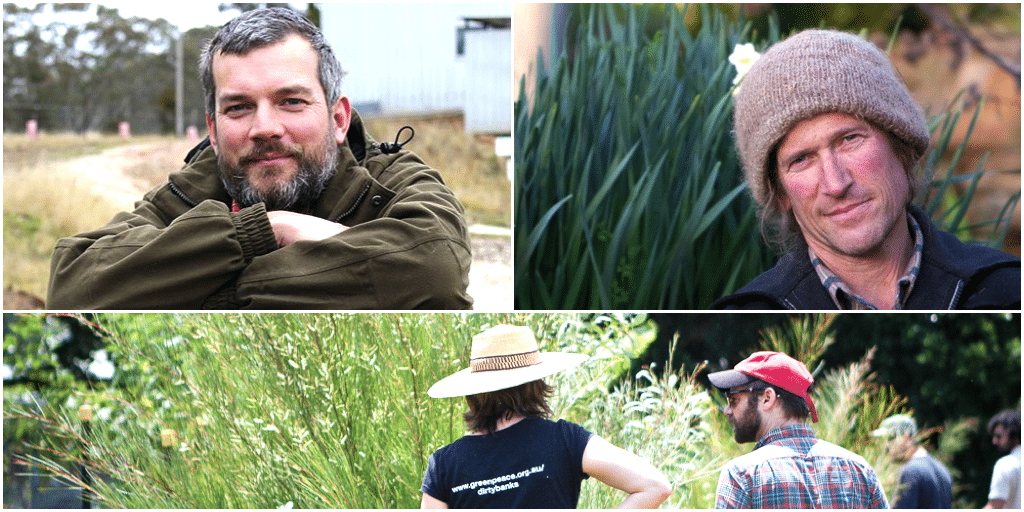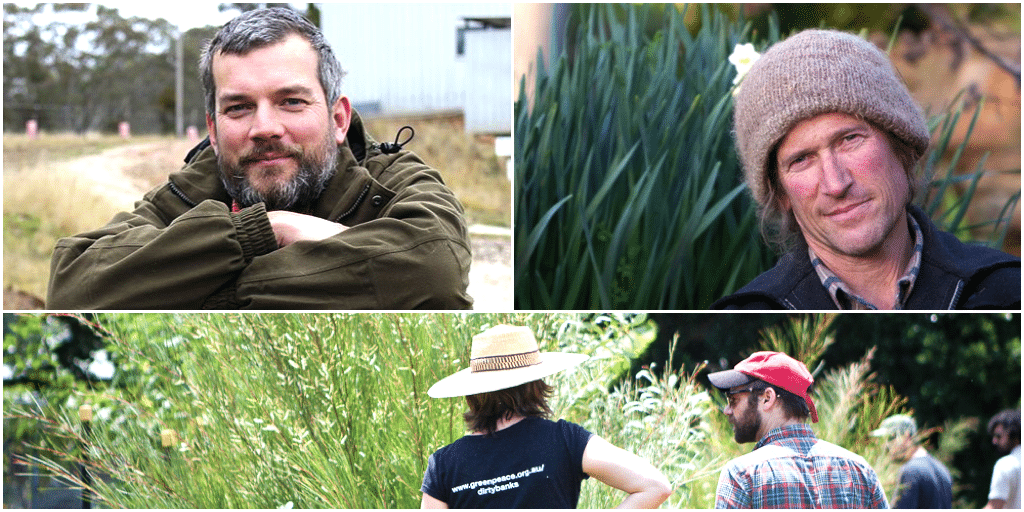 We are excited to announce that David Holmgren, co-originator of Permaculture, will be joining Nick as a special guest teacher on our Winter Permaculture Design Certificate course happening this July in Sydney.
Here's why we think this is such a big deal:
We've been lucky enough to have David teach on a few of our Permaculture Design Courses now, and it's always a very special thing to learn and interact with such a world-class thinker and teacher.
One of the things we most respect and admire about David is that he truly walks the walk on resilience and being the change his community needs.
Along with his partner Su Dennet, David lives in a beautiful, extremely low impact suburban homestead on the edge of Hepburn Springs, Victoria.
David designed this permaculture property (and the house) to provide a resilient, abundant family home, and a few decades later it is the best example we know of a suburban permaculture design, achieving just that.
They grow most of their own veggies, and organise locally to source and provide the remainder of the food they need, while making it available to others, and are deeply involved in building community resilience in all sorts of ways.
You could say they're living the dream. Or you could say they're living a realy truly possible, resilient future, while inspiring others to do the same.
And that is what we love most about David Holmgren, and what he brings to a Permaculture Design Course – it's the proof of possibility for an abundant, positive future.
And how you can learn to use permaculture design to create such a future for yourself, and your community.
You could easily think this is terribly unlikely, if you live in your facebook newsfeed, or in earshot of anywhere that the network news is telling you to consume more, and care less.
But it is possible. And David Holmgren is one of the best examples that we know of.
Which is why he's well worth learning from, if you're ready to immerse yourself in permaculture design and emerge with a skillbase for change, resilience and renewal.
Apart from David's insights in permaculture design, this PDC will be two jammed-full weeks of permaculture design training:
•    Solid permaculture design process
•    Creating a balanced soil food web in your garden
•    Pattern Understanding
•    Designing water into urban/peri-urban landscapes
•    Water harvesting and drought-proofing
•    Intensive annual and perennial food and animal systems
•    Orchard and food forest design
•    System planning + integration
•    Appropriate technologies for future communities
•    Trees, water and energy cycling
•    Strategies for building healthy, resilient communities
Interested? Check out our Winter Permaculture Design Course in Sydney, or you can call Trevor (Milkwood office master) if you have any questions that need discussion or answering, on 02 6373 7763.
Have a look at a few of our David Holmgren articles and resources: