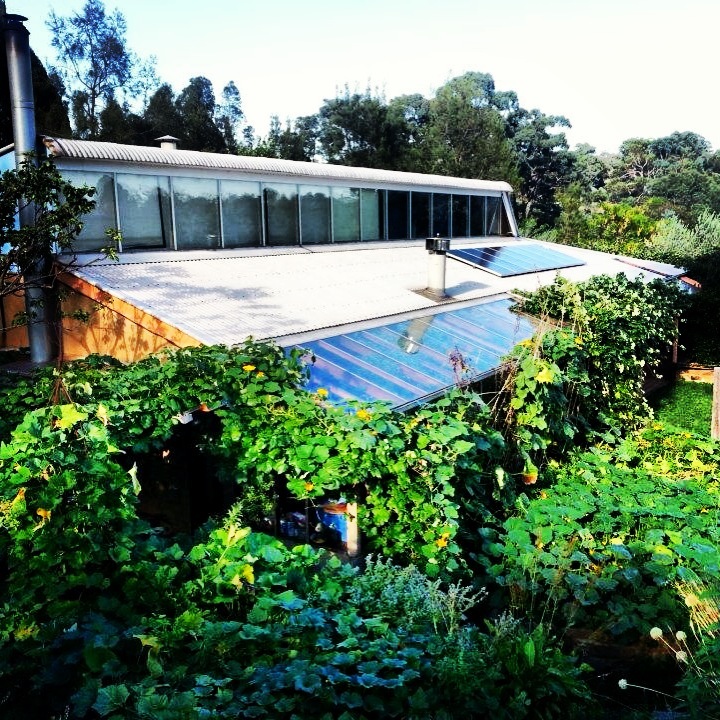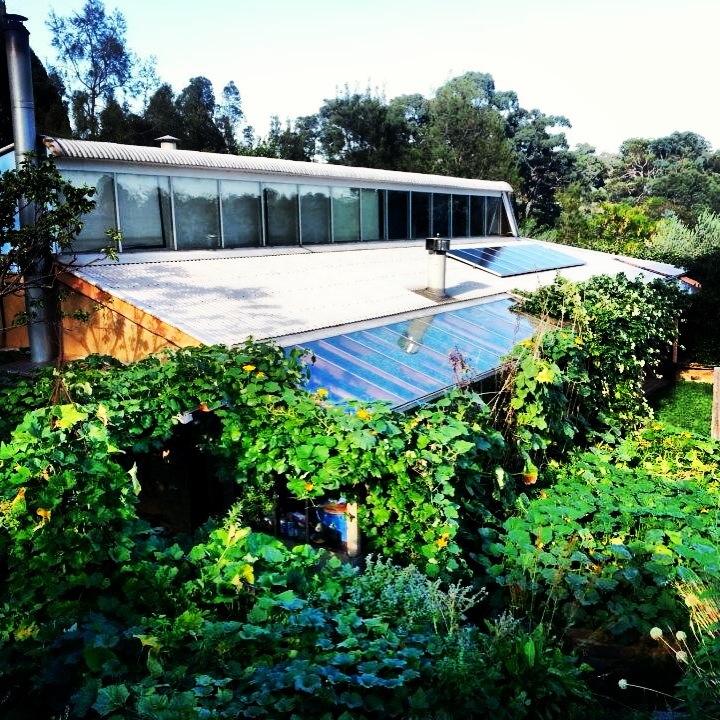 Recently Nick was lucky enough to hang out with David Holmgren for a couple of days at Melliodora, the superb small-acre permaculture site that David has established with his partner Su Dennett  in Hepburn Springs, Victoria.
Being in the thick of a super-productive, comfortable and energy efficient permaculture system at harvest time was inspiring, to say the least. To add to that, the purpose of the visit was for Dave Jacke to spend time with David and Su while he was in Australia. You can imagine the intensely wonderful conversations that went down!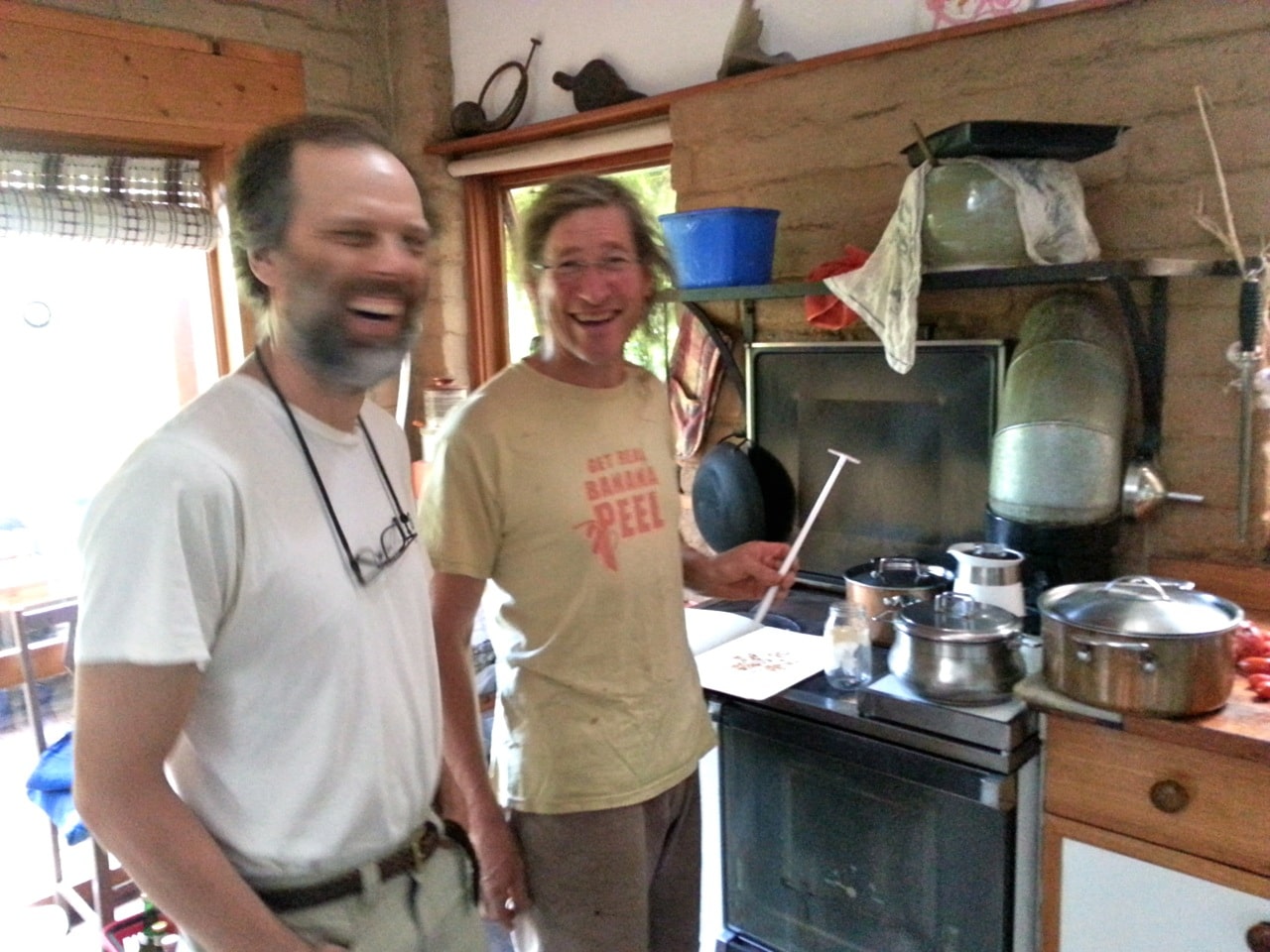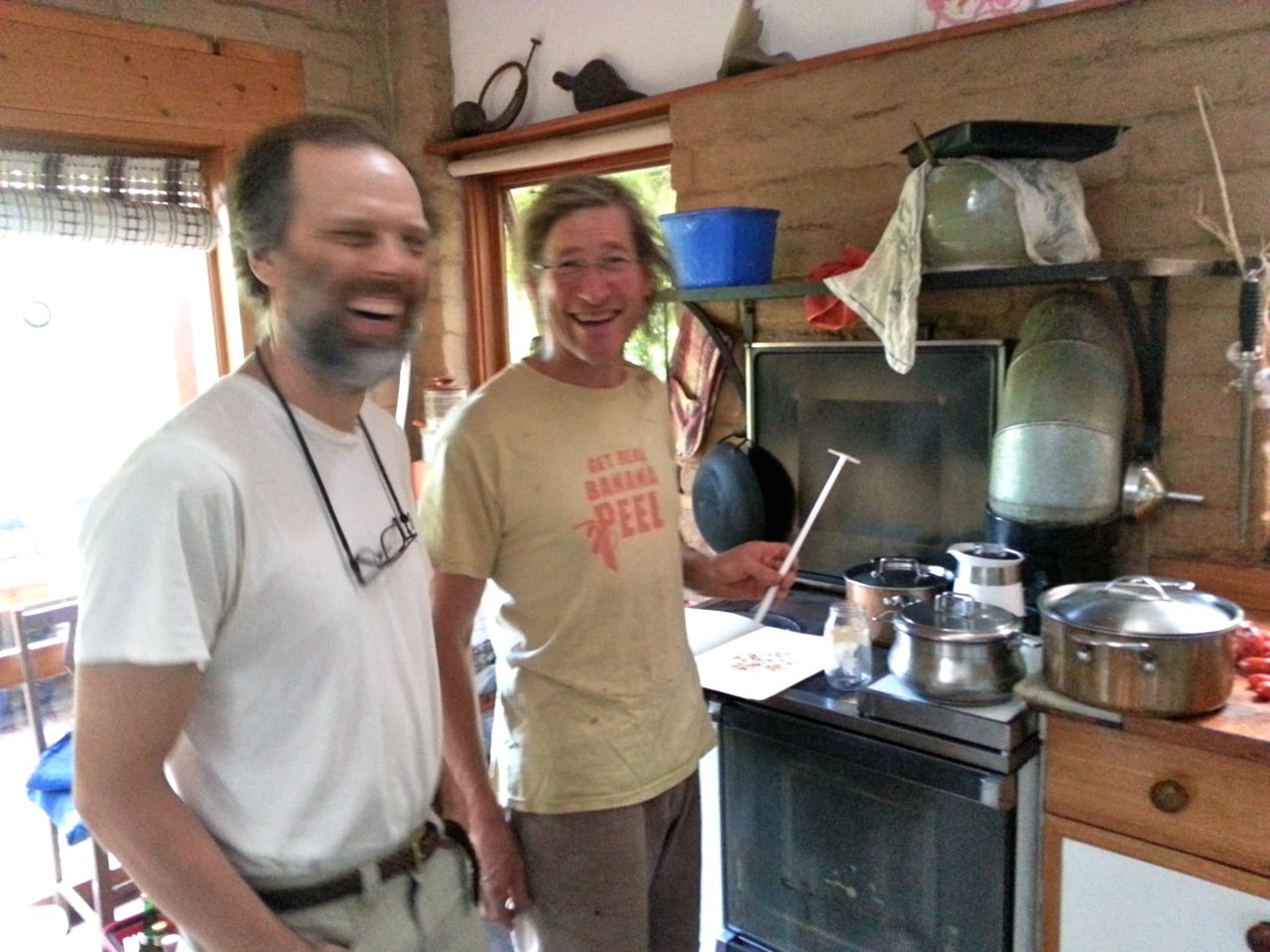 Dave Jacke and David Holmgren in the kitchen at Melliodora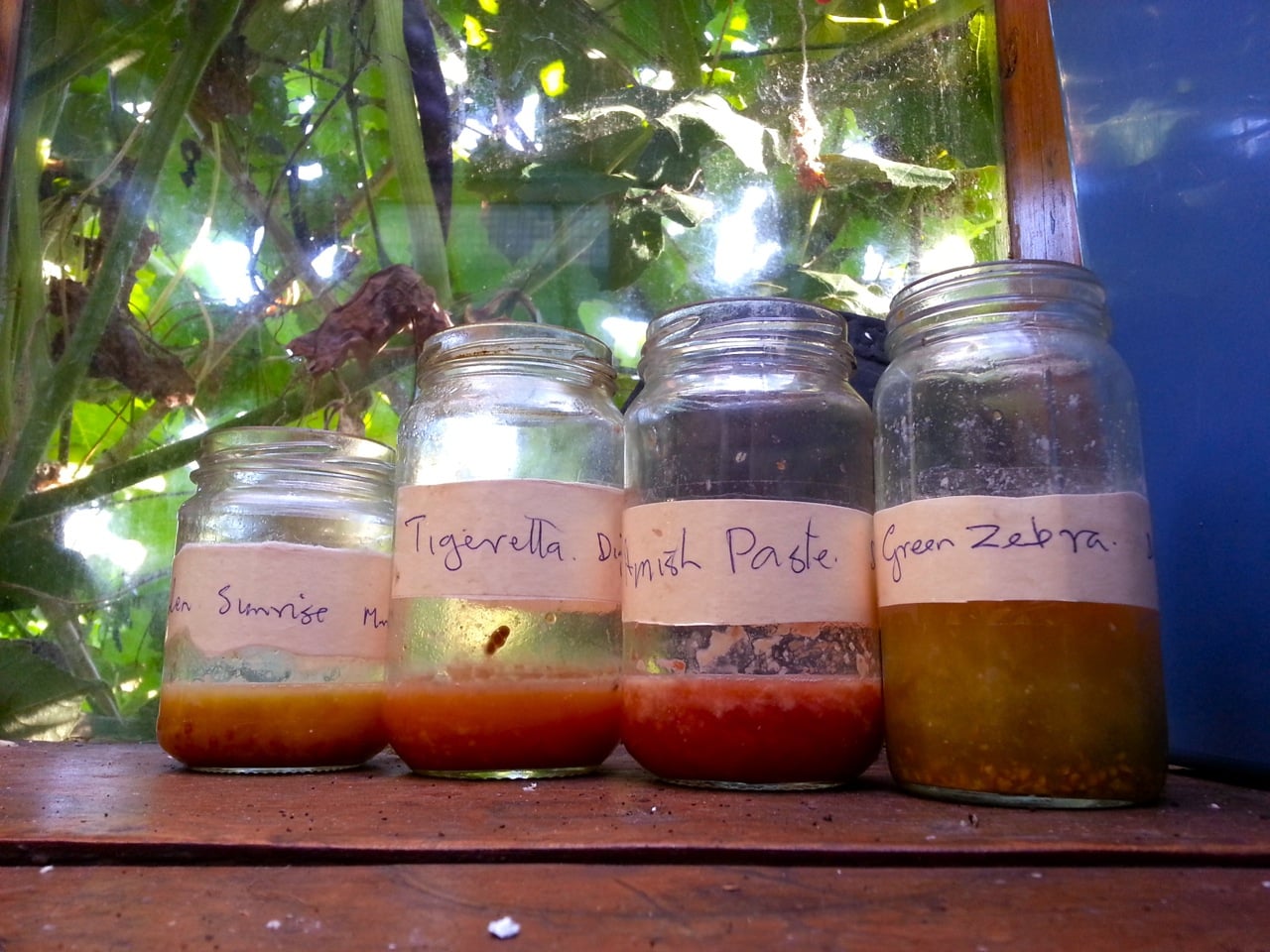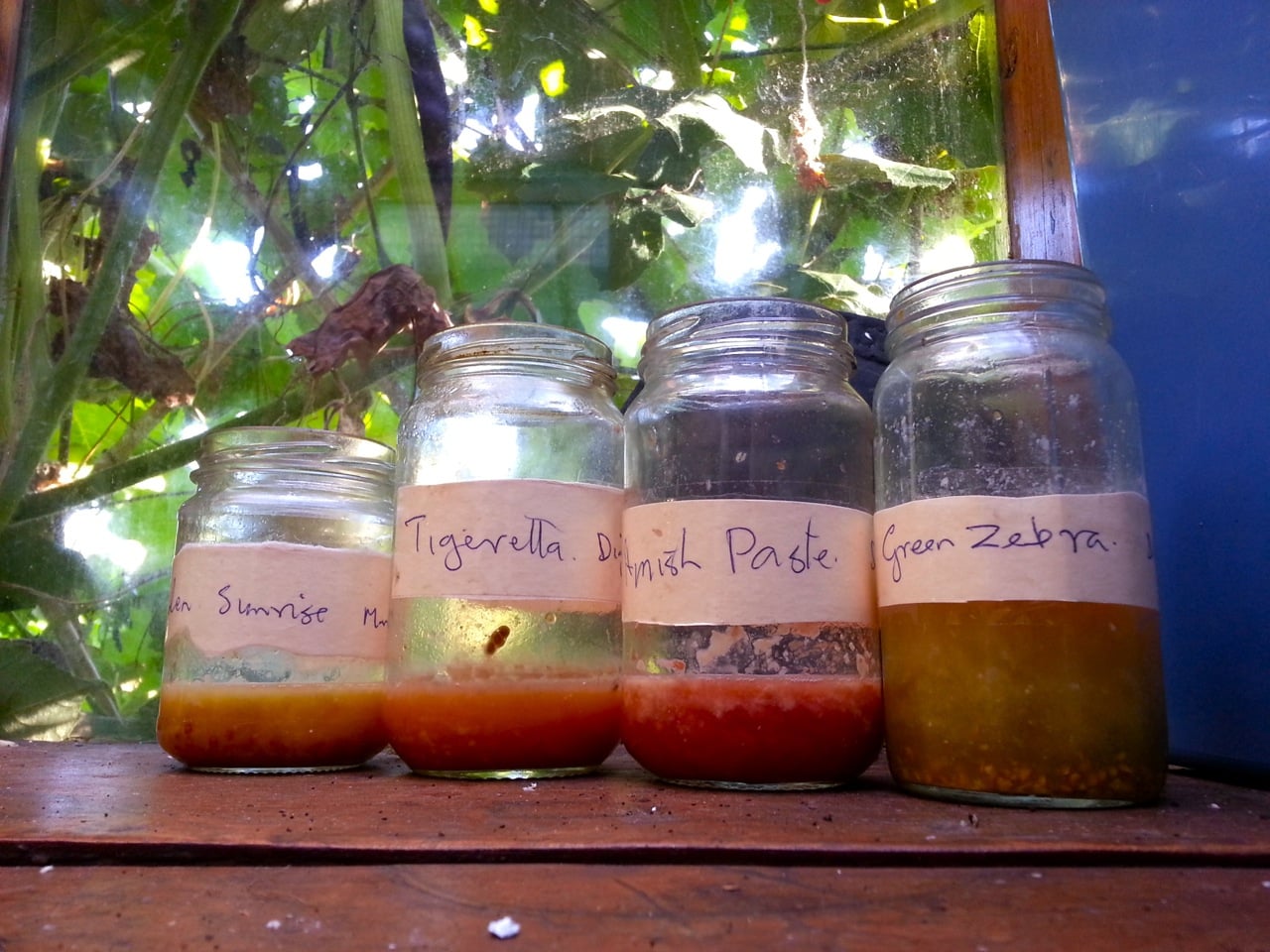 Fermenting various heirloom tomato seeds for seed saving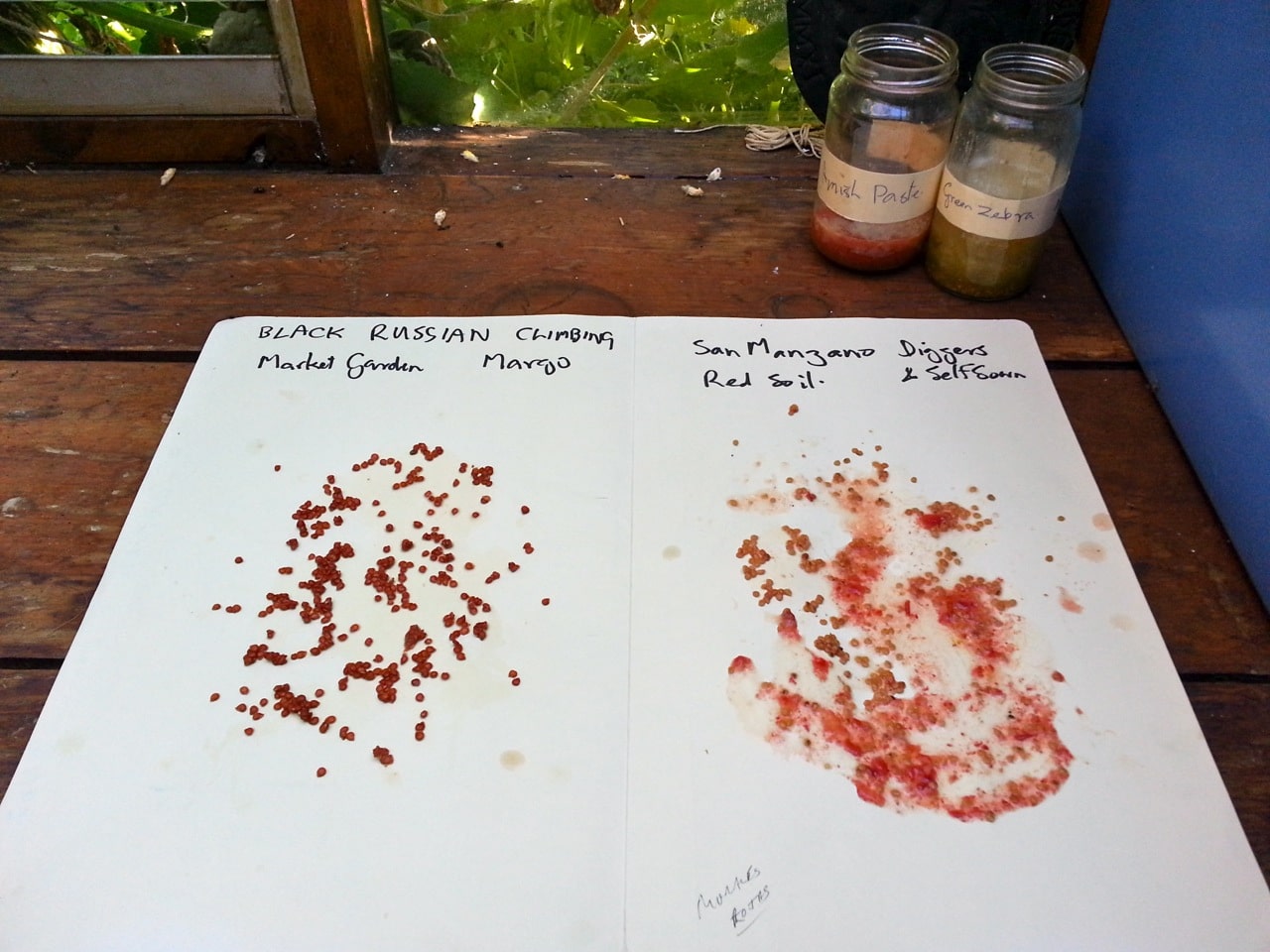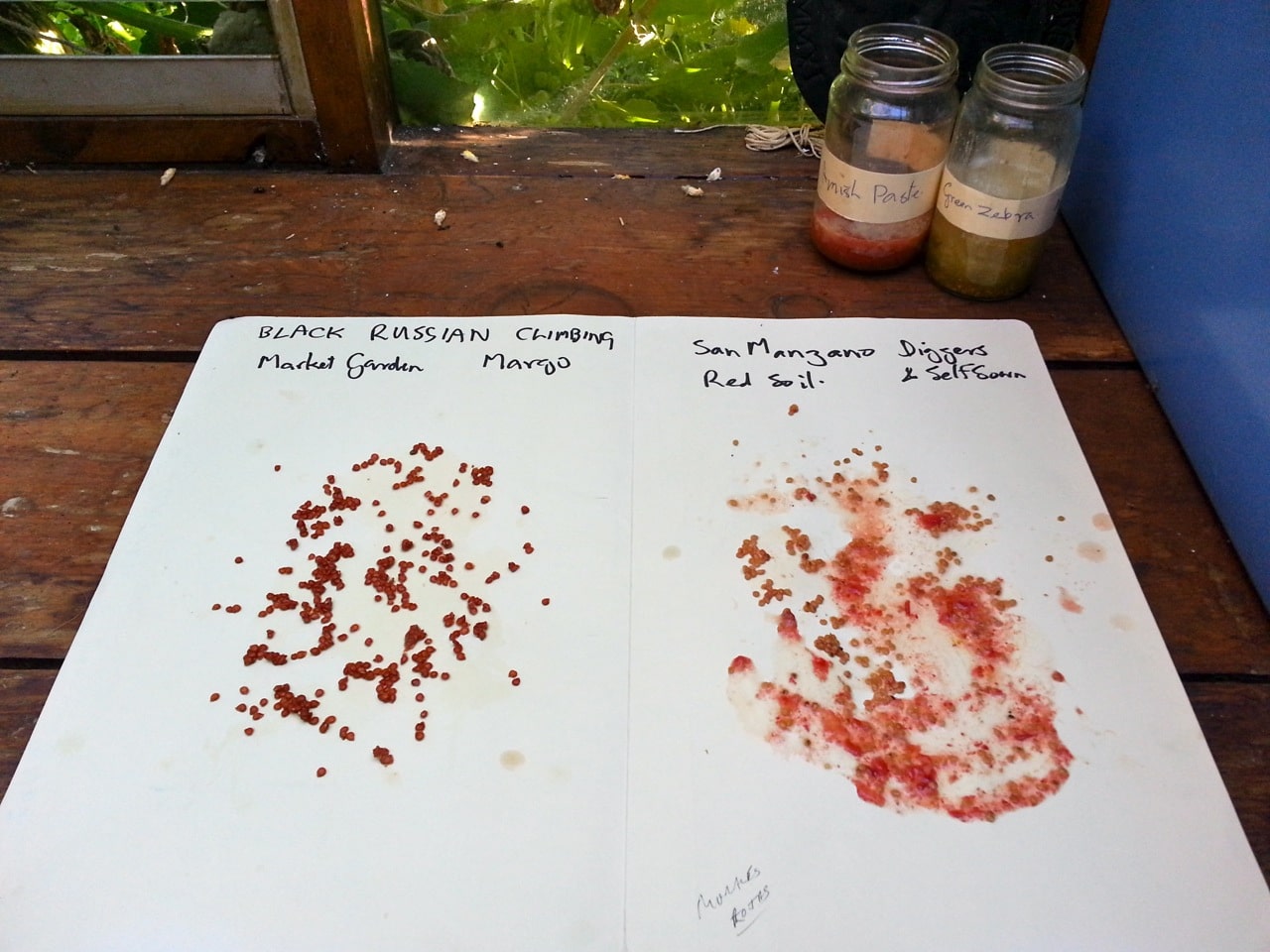 Tomato seeds ready to dry, then store for next summer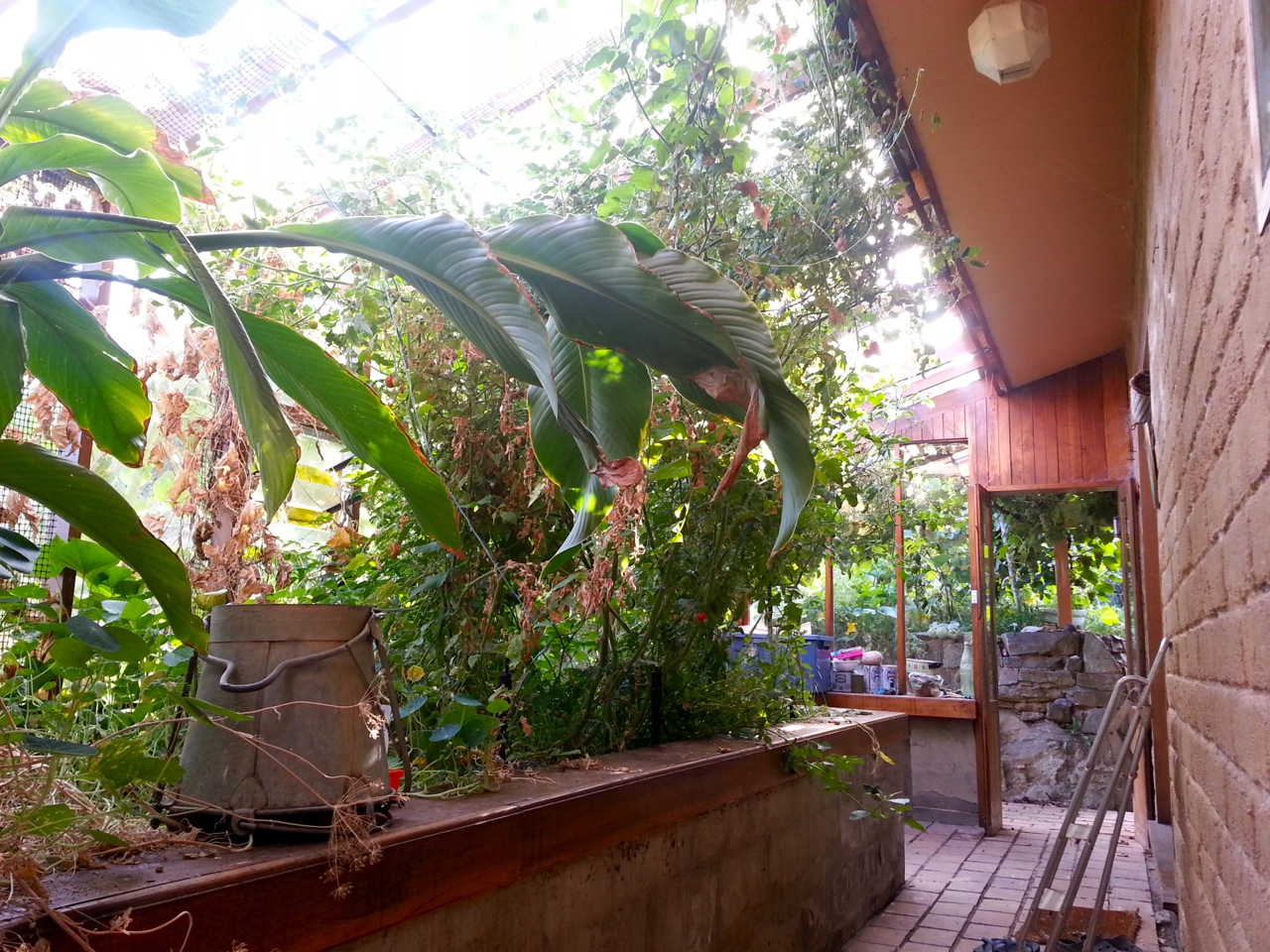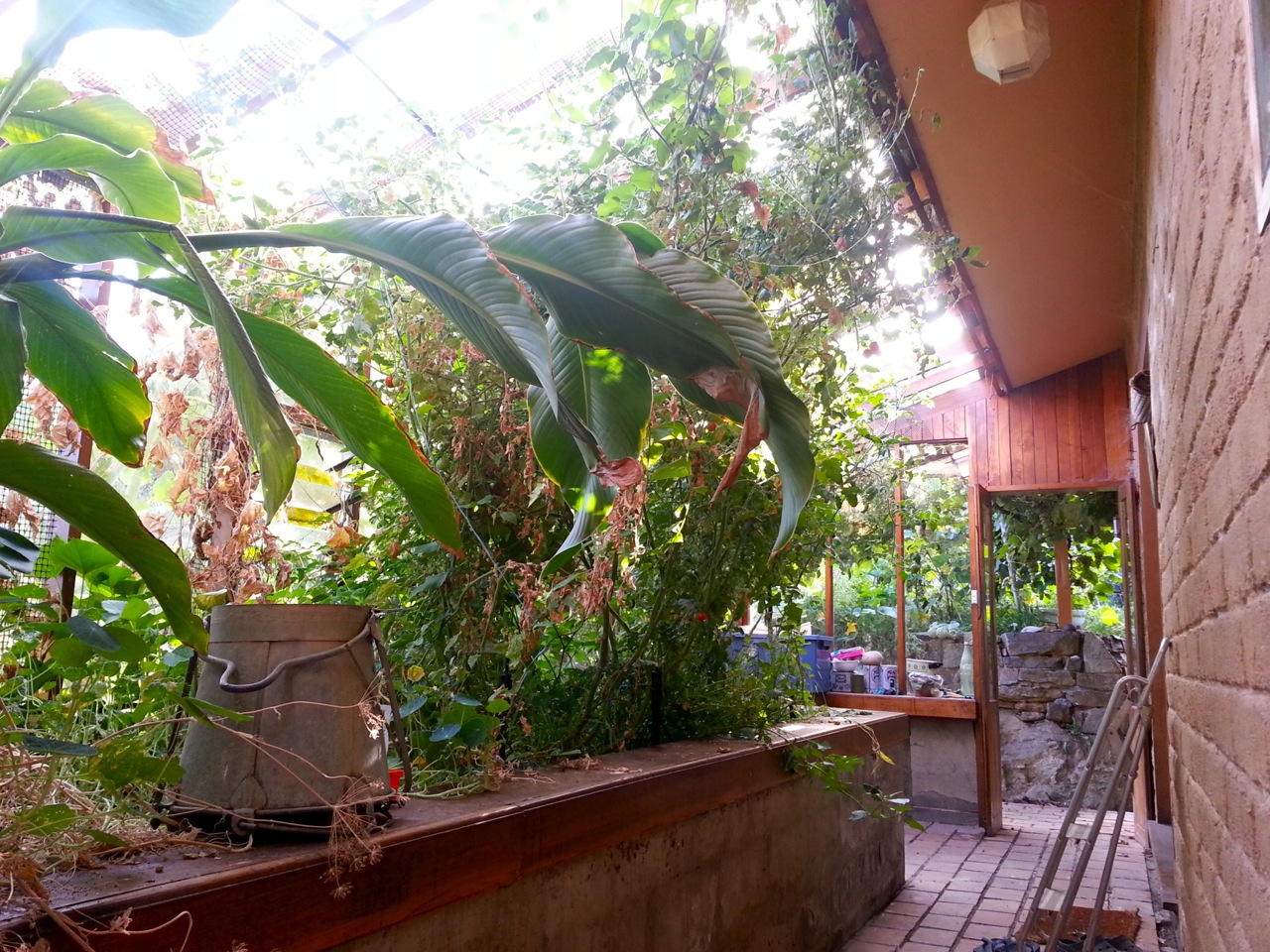 The passive-solar solarium on the northern side of the house both creates a warm microclimate for extending the season for vegetables, and also mediates the temperature of the house in winter…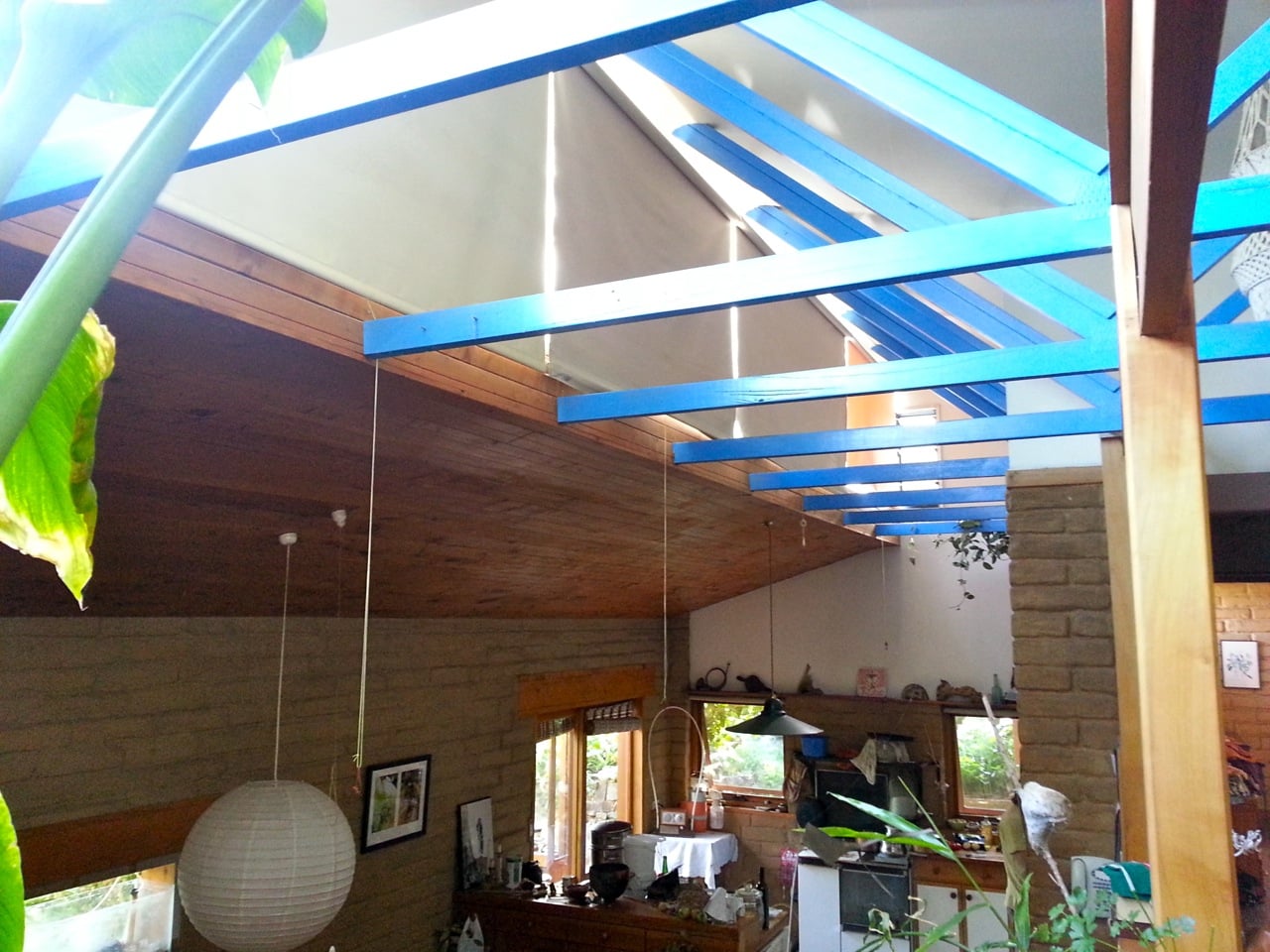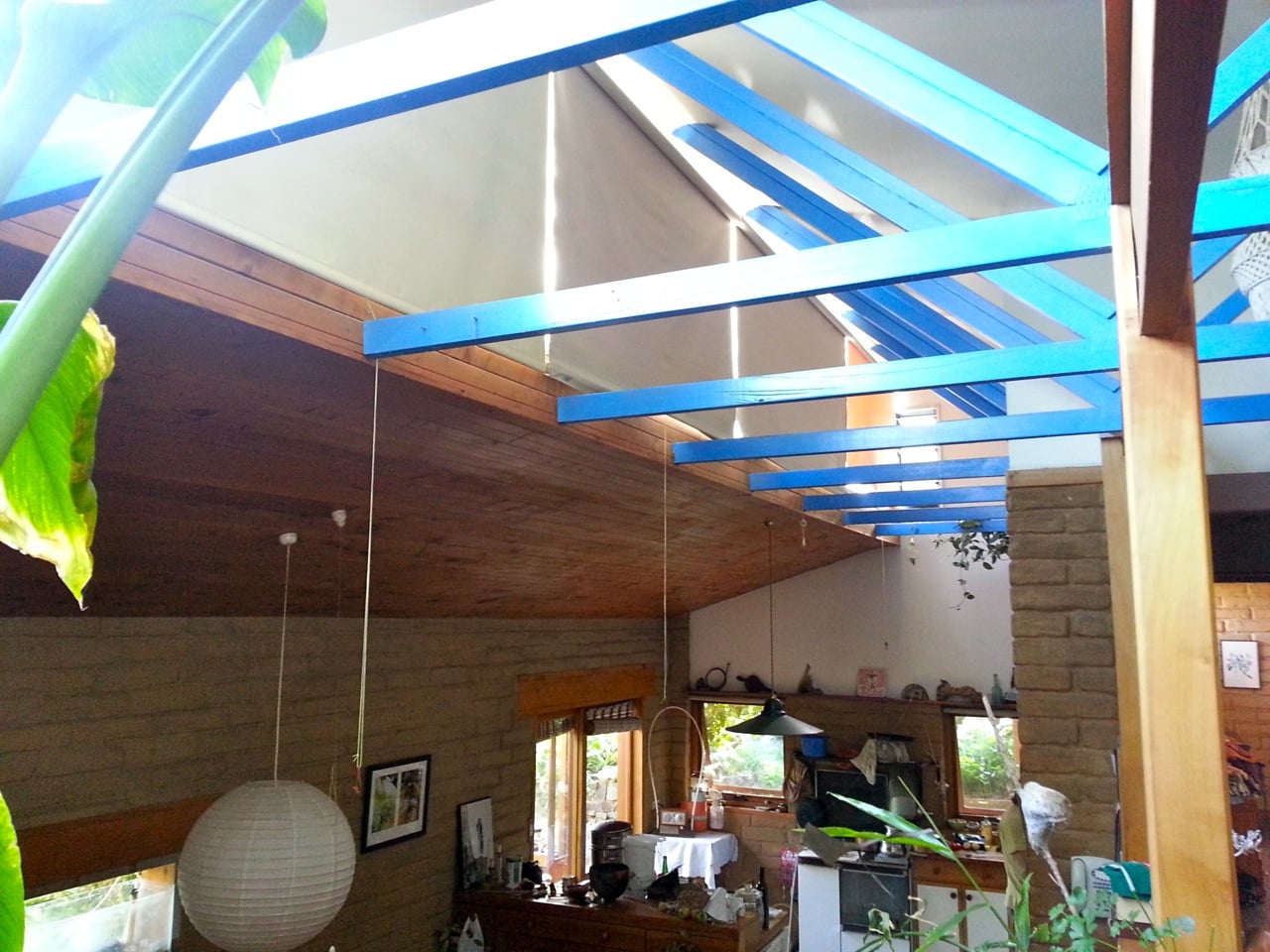 The high windows (seen here covered in blinds) add to the passive solar aspect of the house by letting in low winter sunlight and shutting out high summer sunlight. In the interim seasons, the blinds can mediate the house's internal temperature.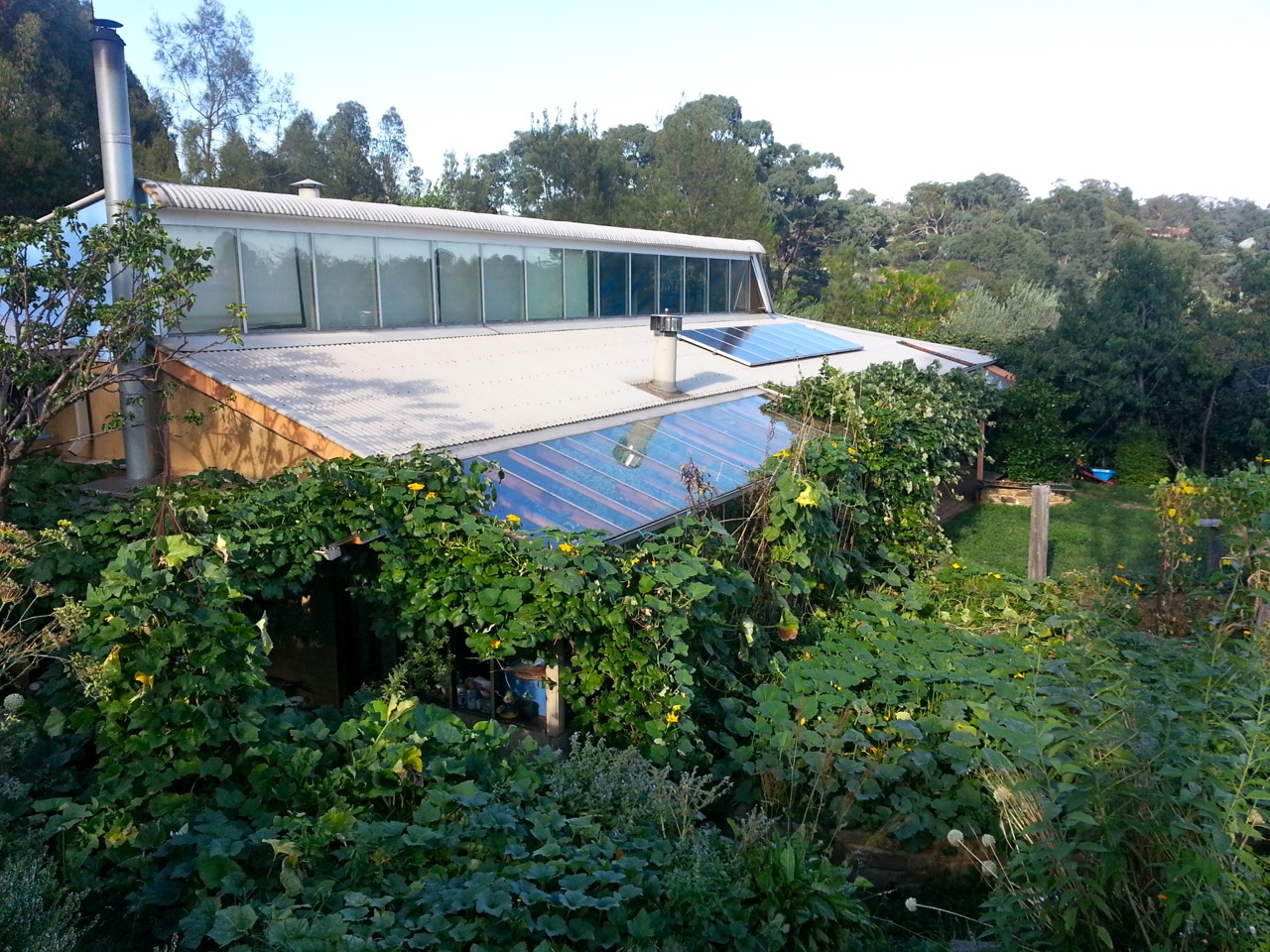 Melliodora from the northern side of the house, with the solarium at front and high north-facing windows above


Melliodora and garden – click image to enlarge…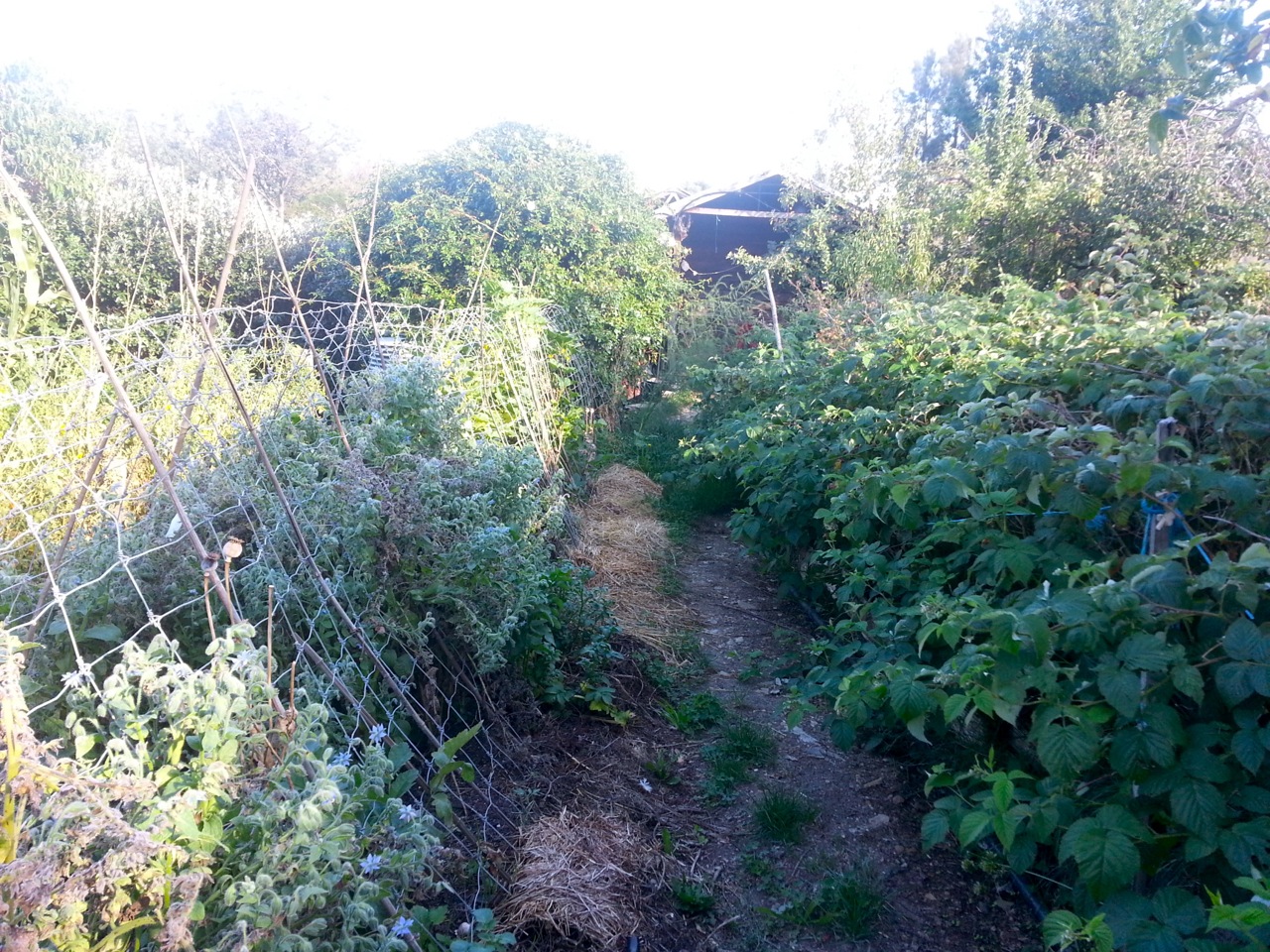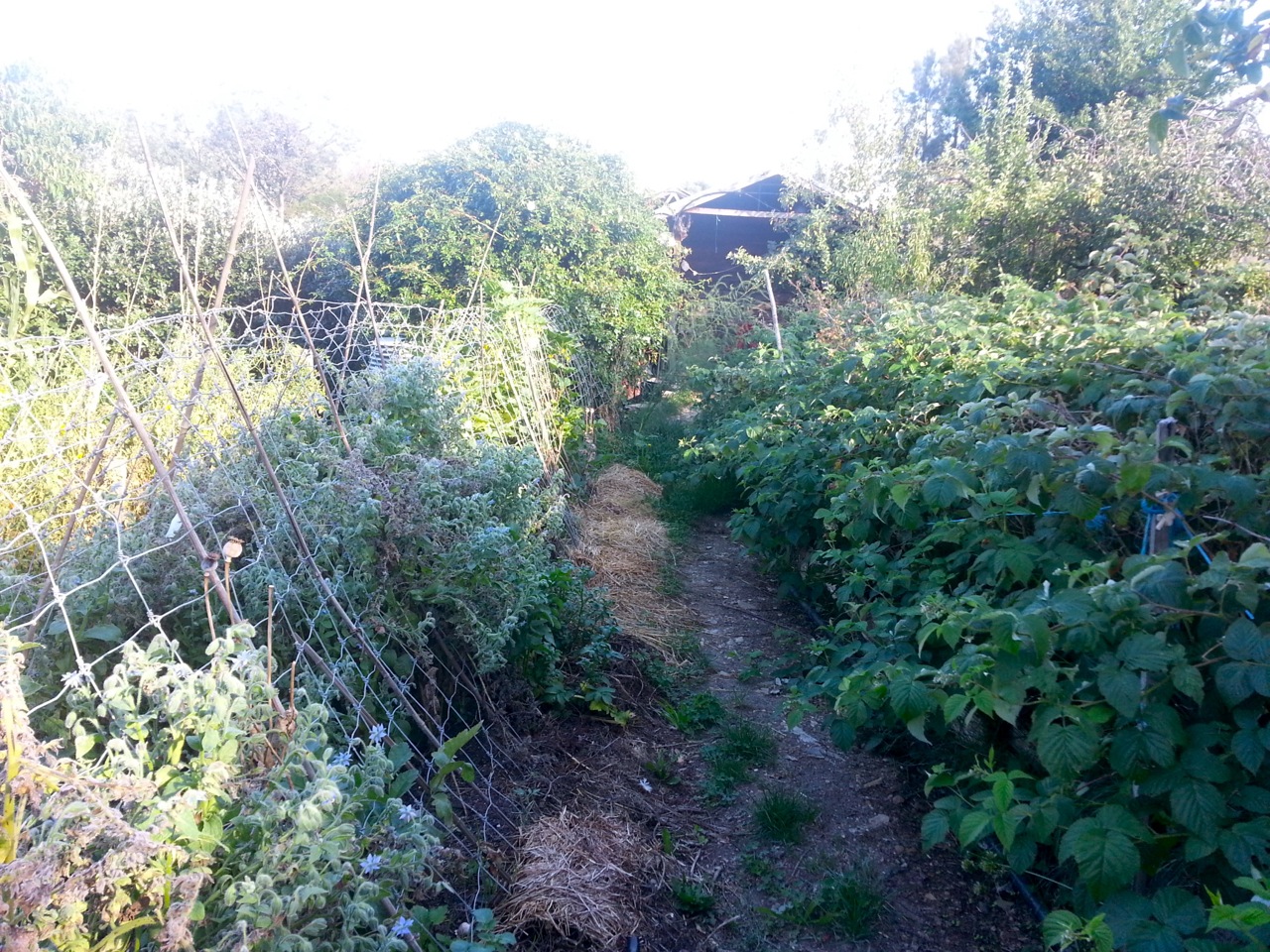 Veggie patch and rows of berries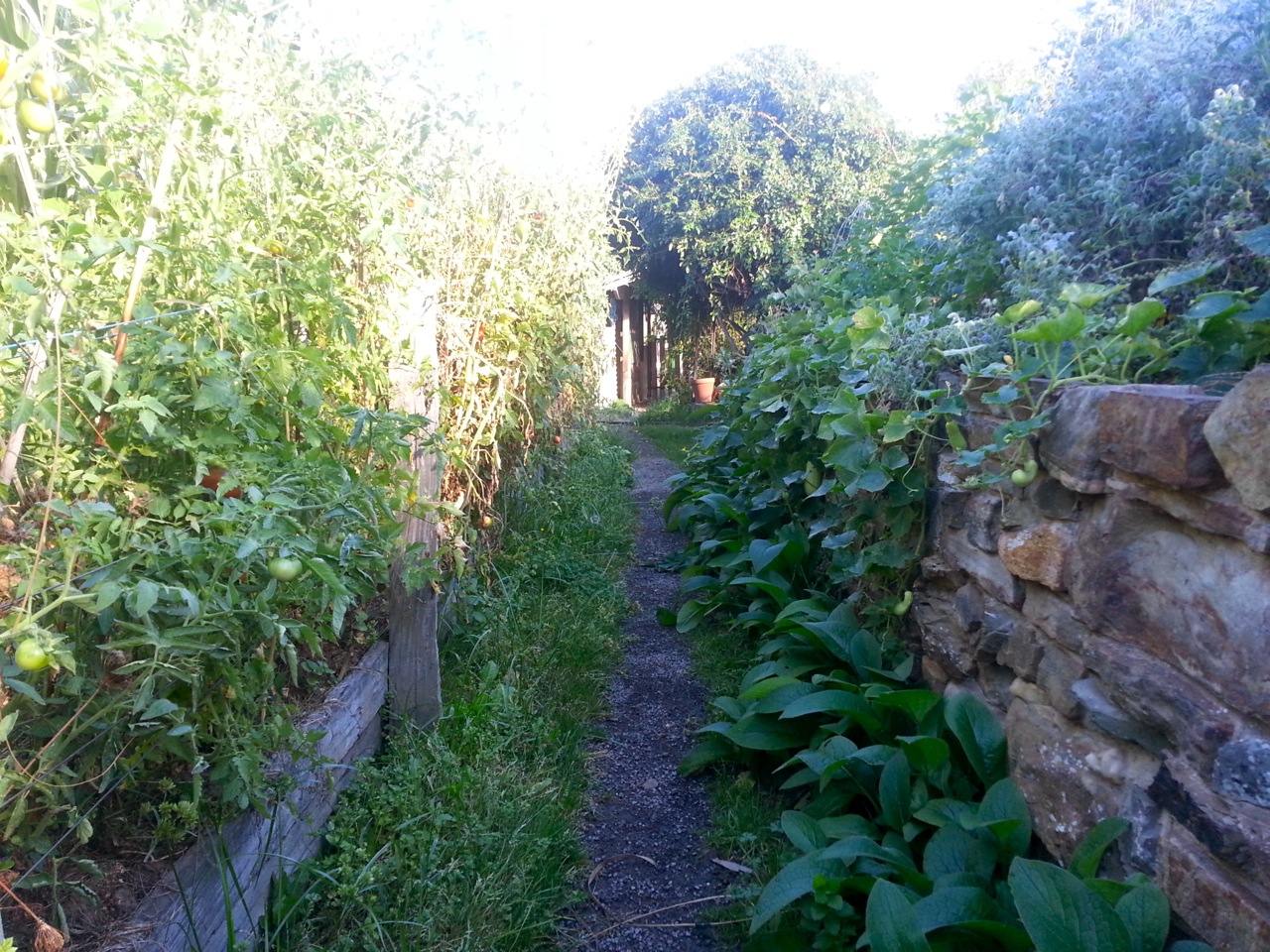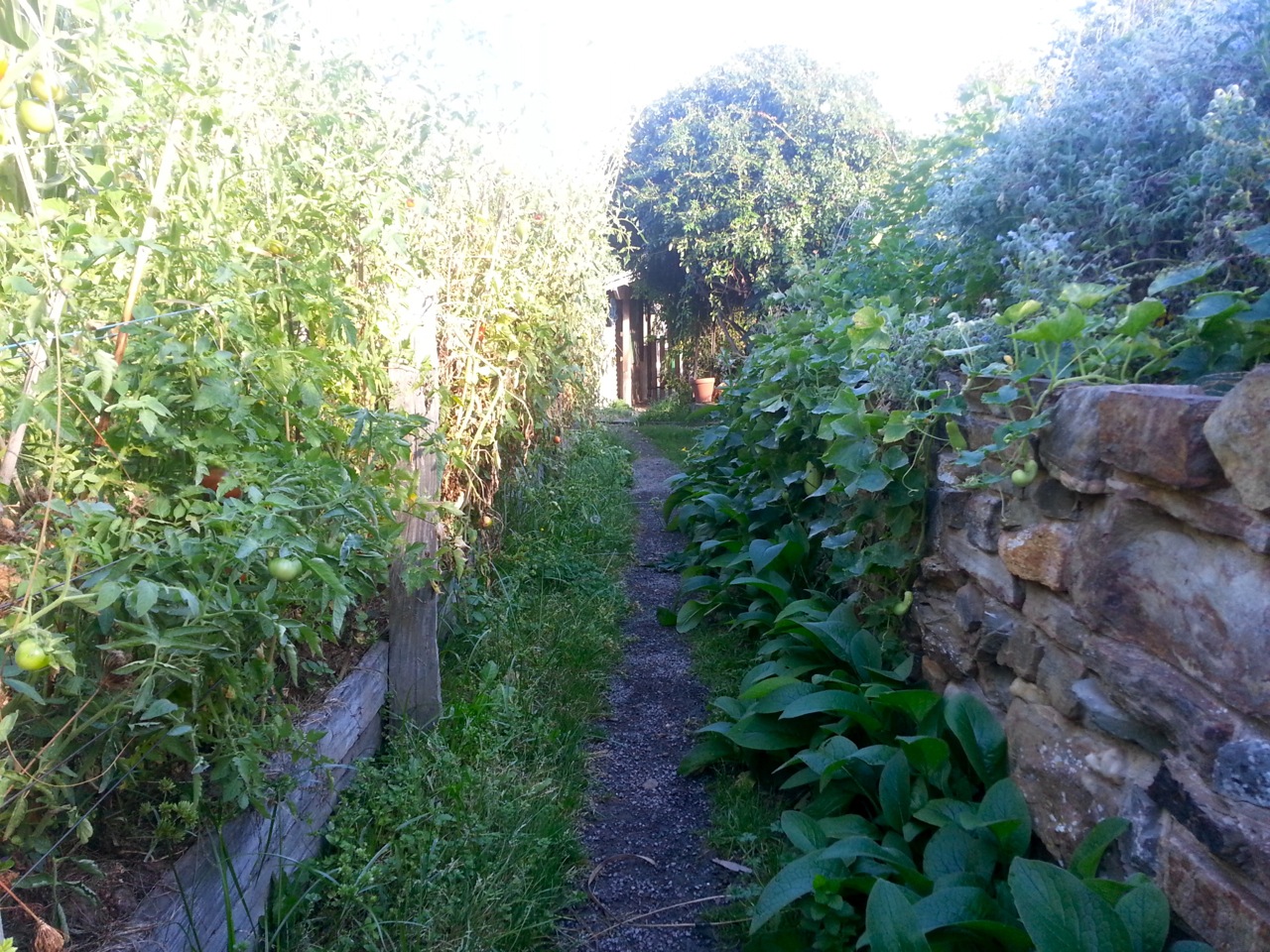 Tomatoes with thermal mass wall nearby to add heat for earlier ripening…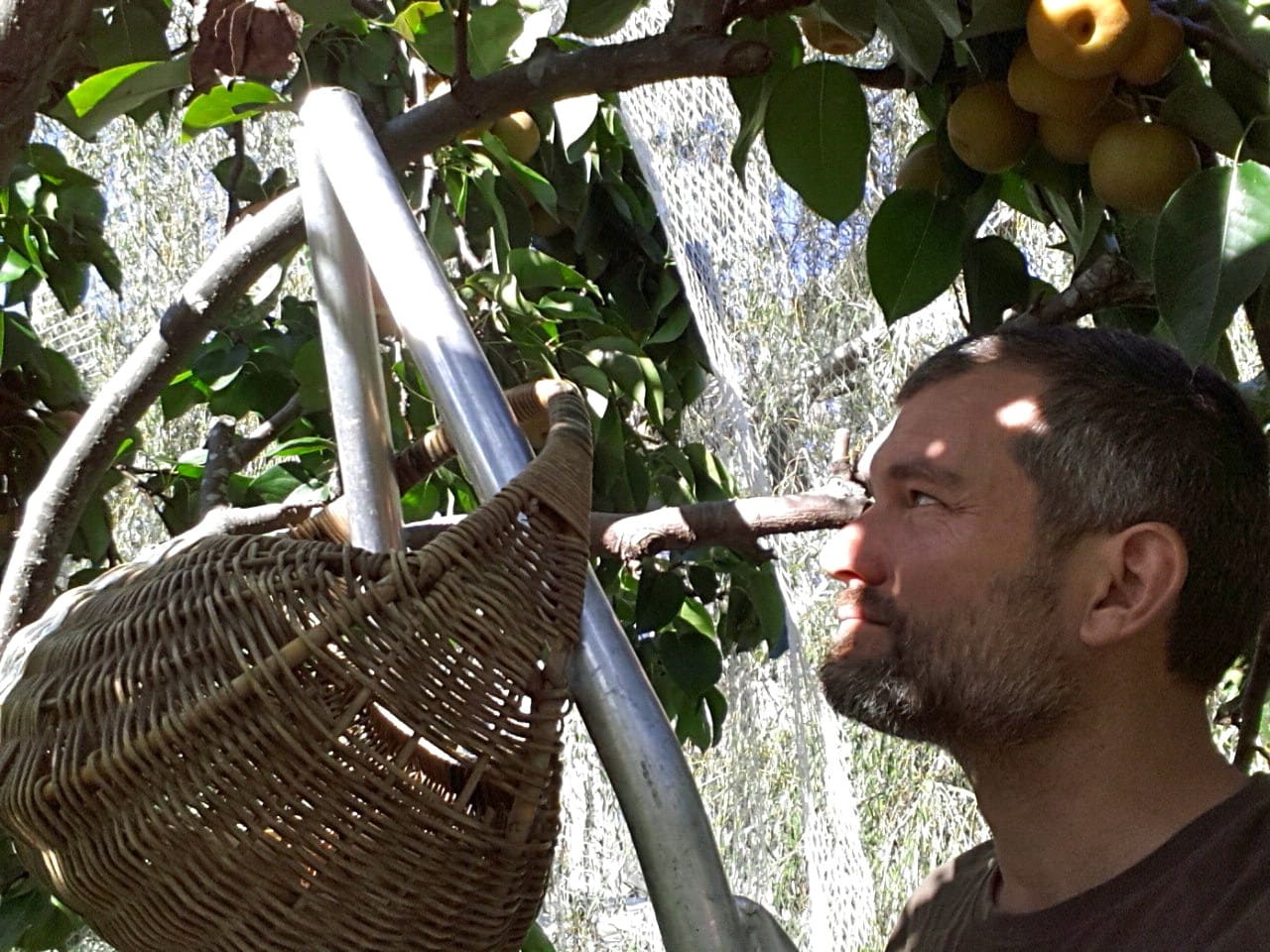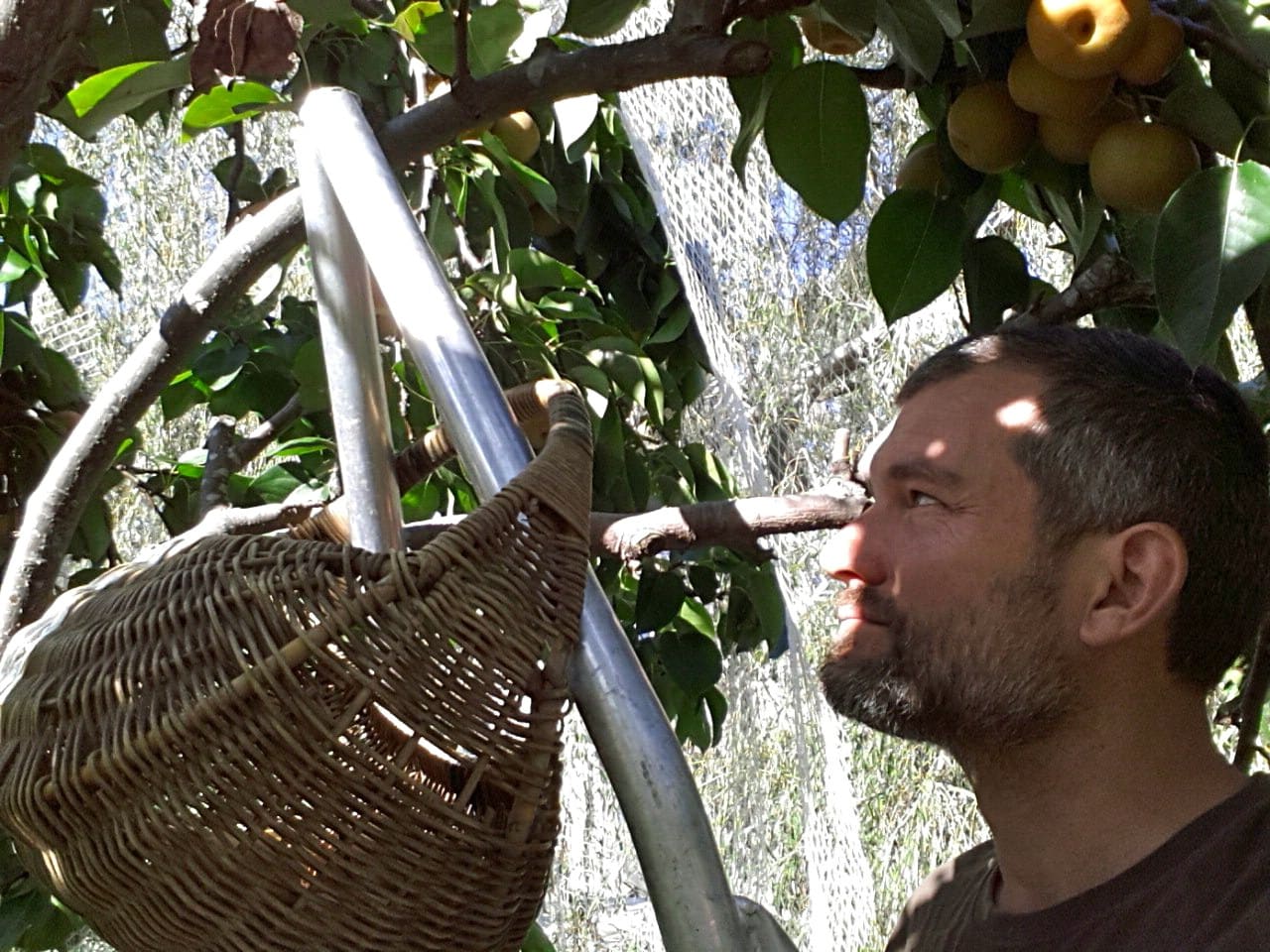 Nick picking nashis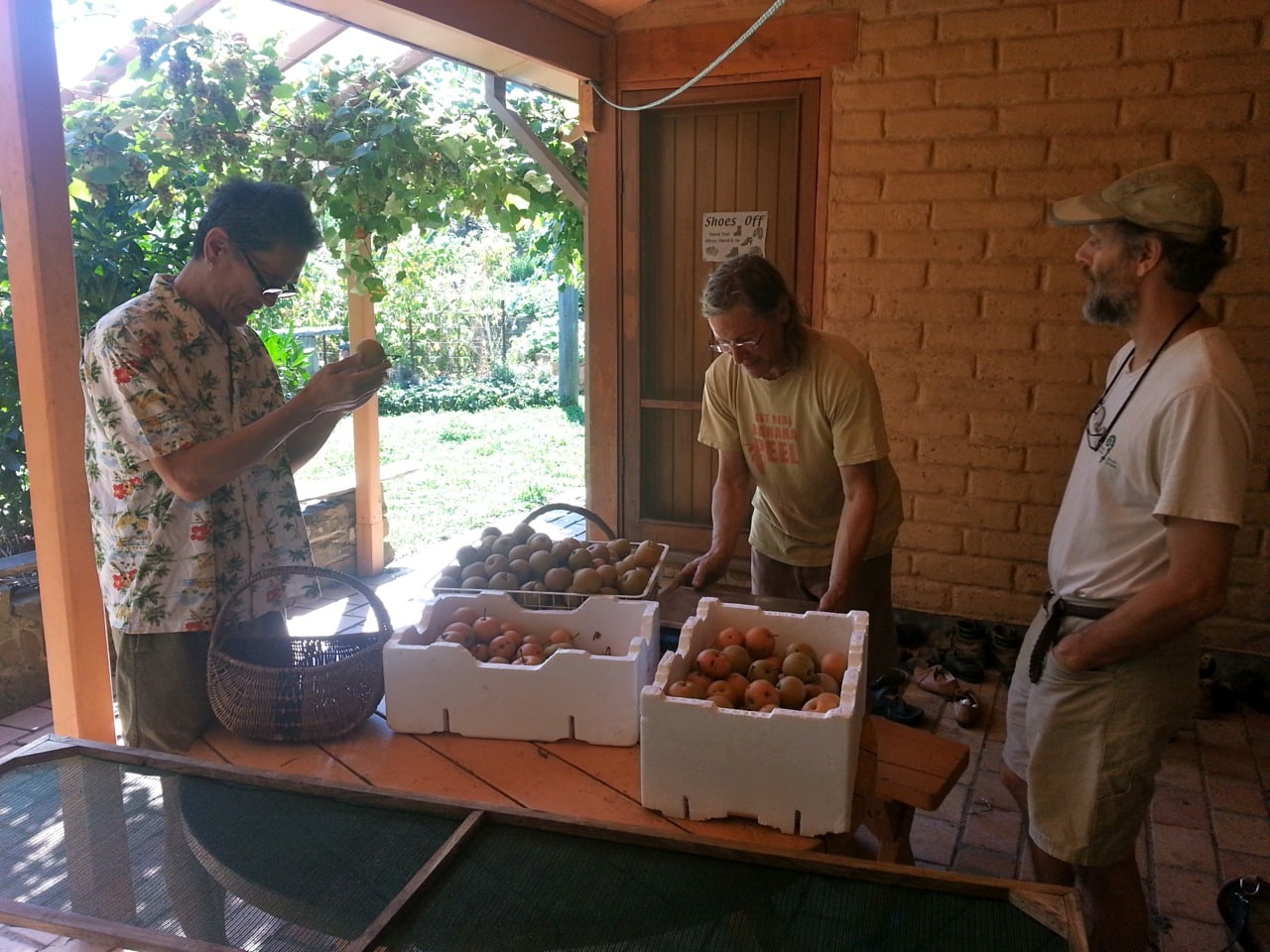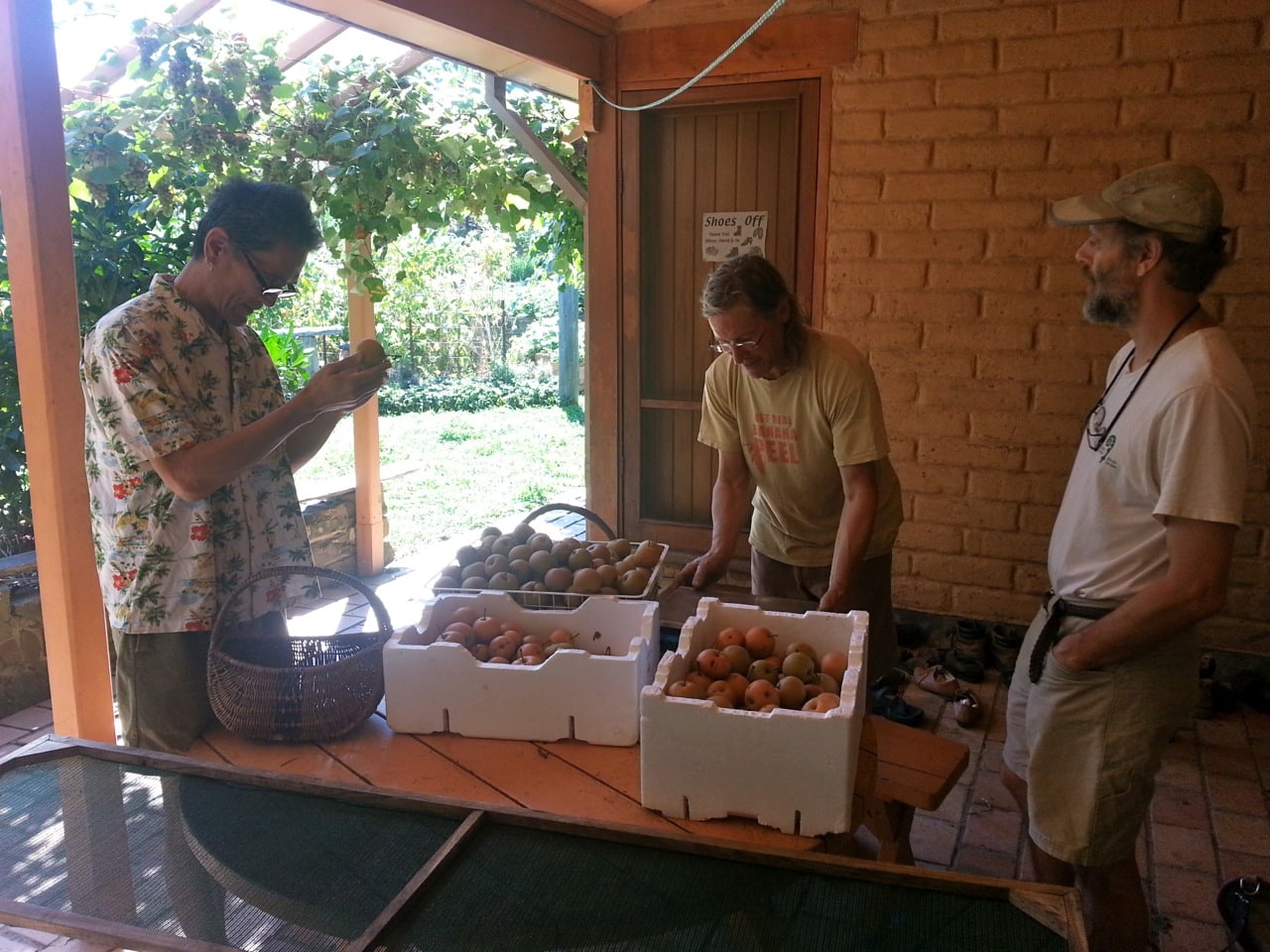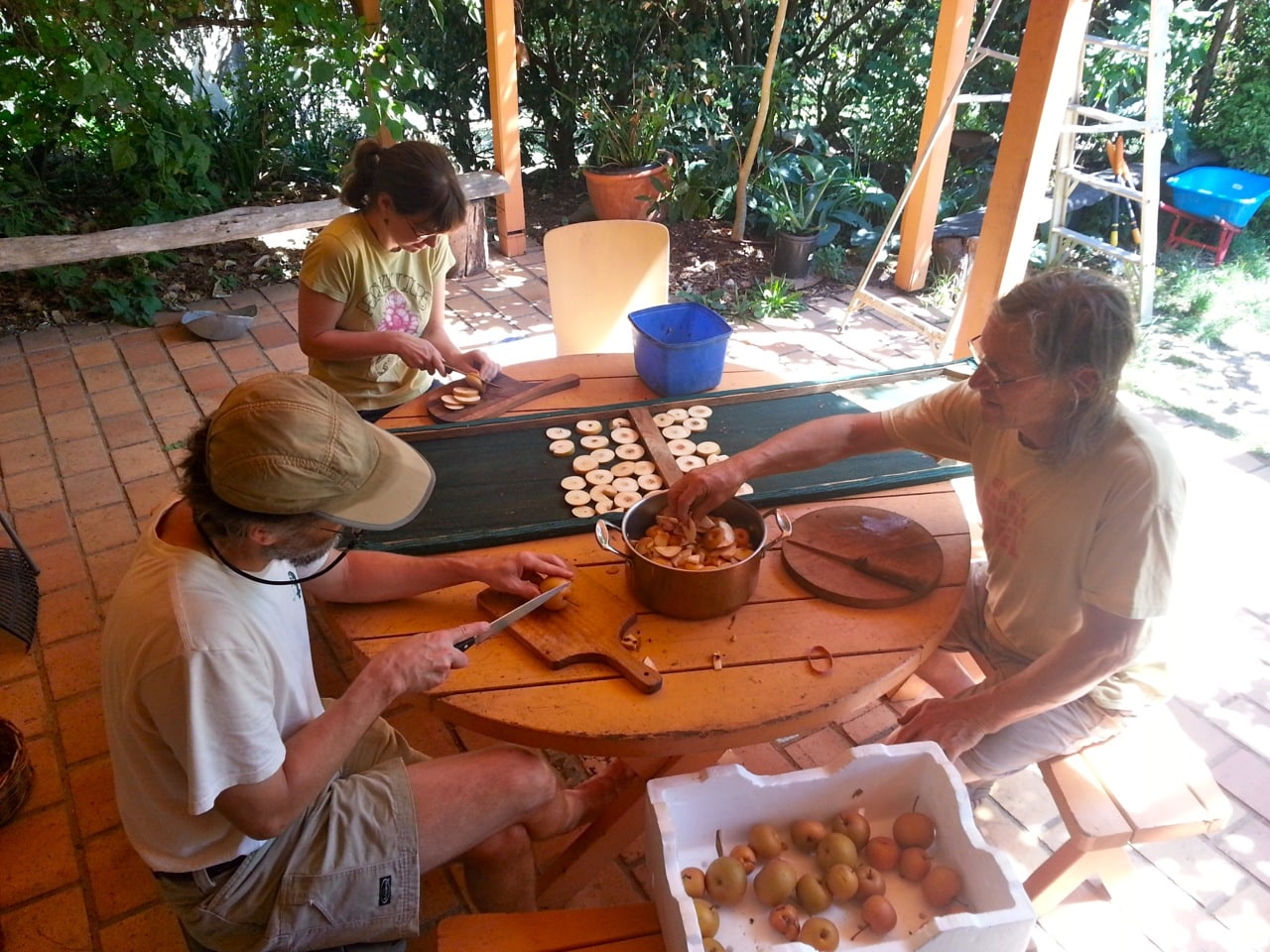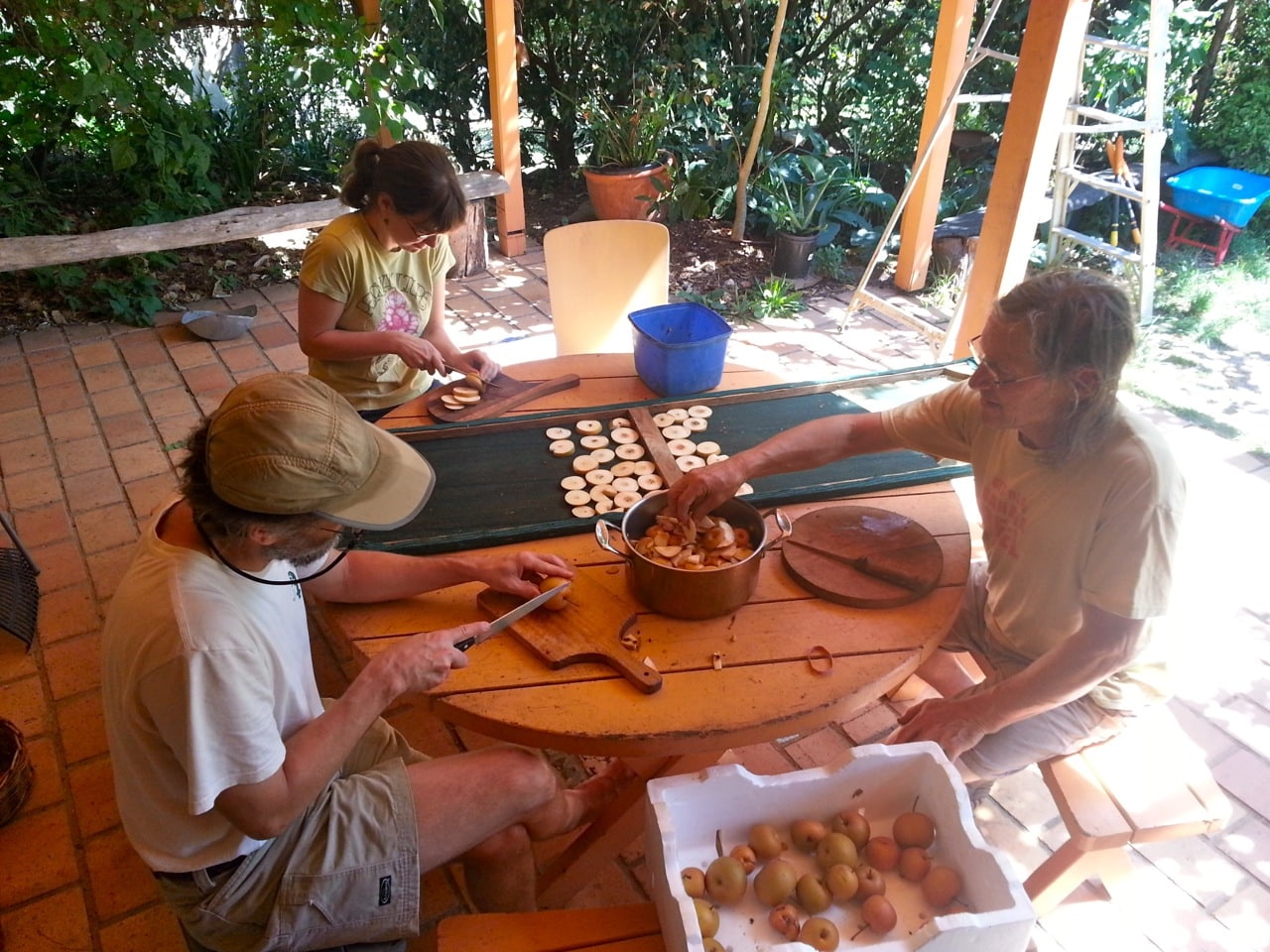 Dave and Emily Jacke help David load the solar drier with fresh-picked nashi pears from the orchard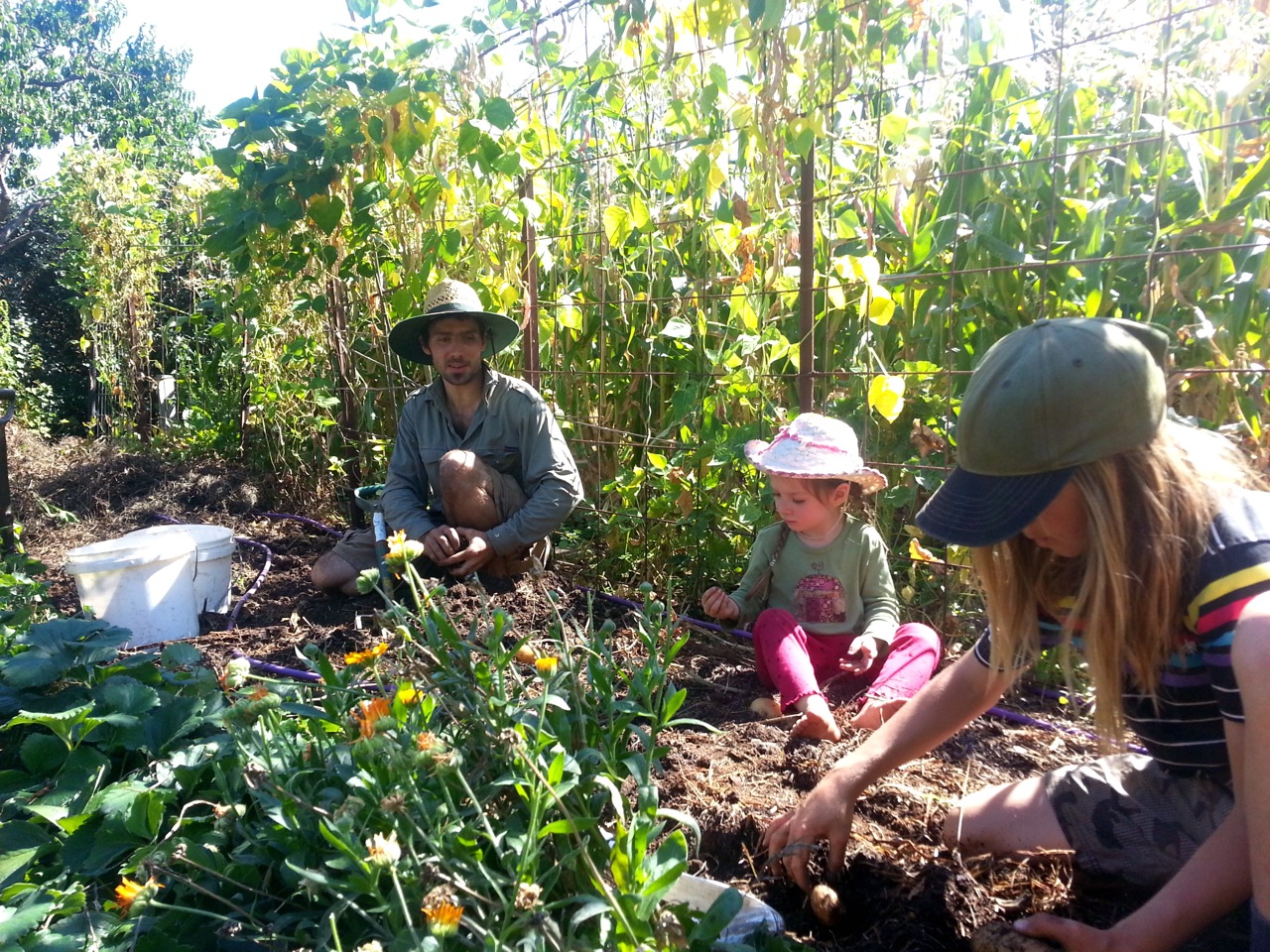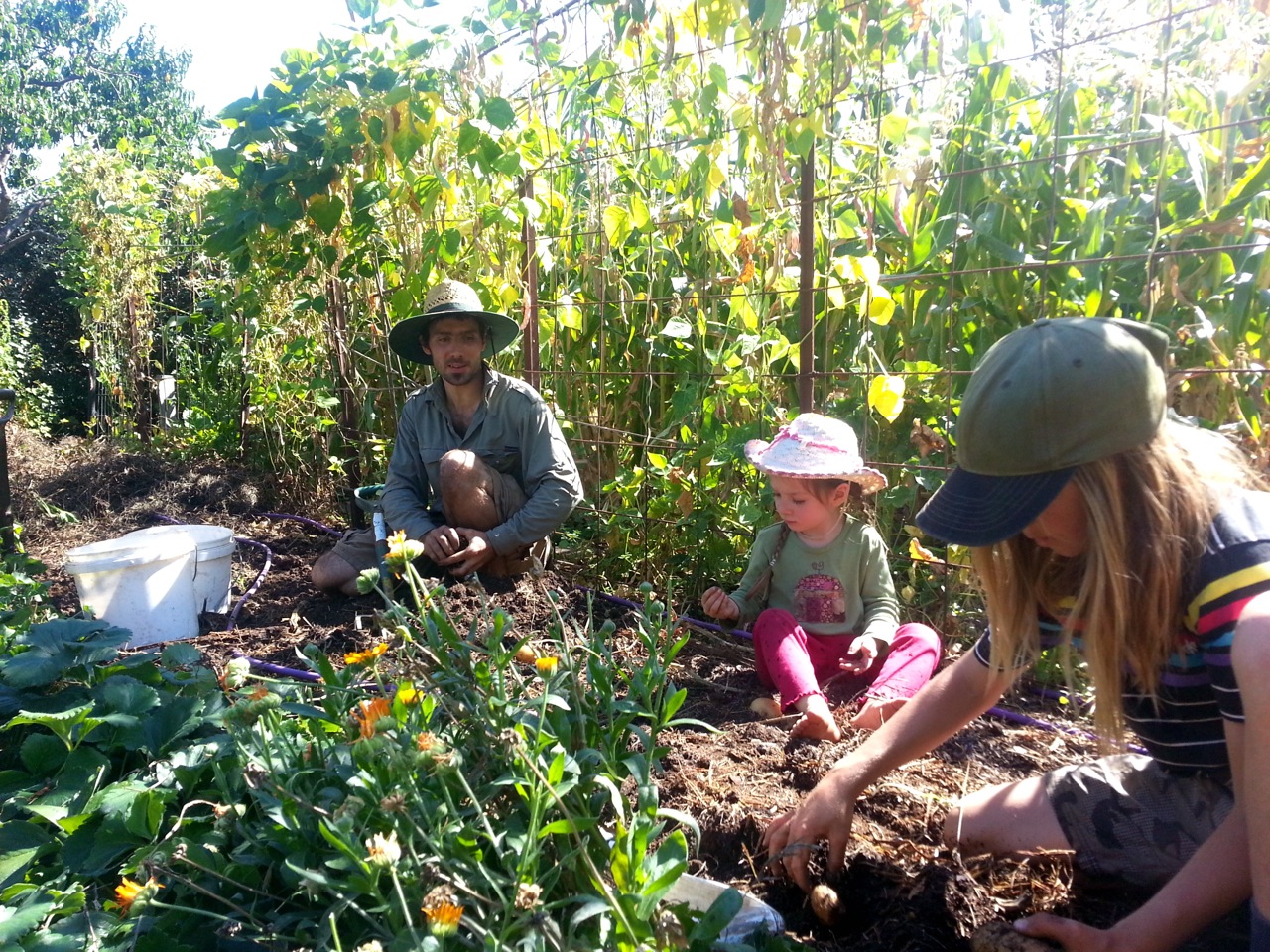 Harvesting potatoes in the garden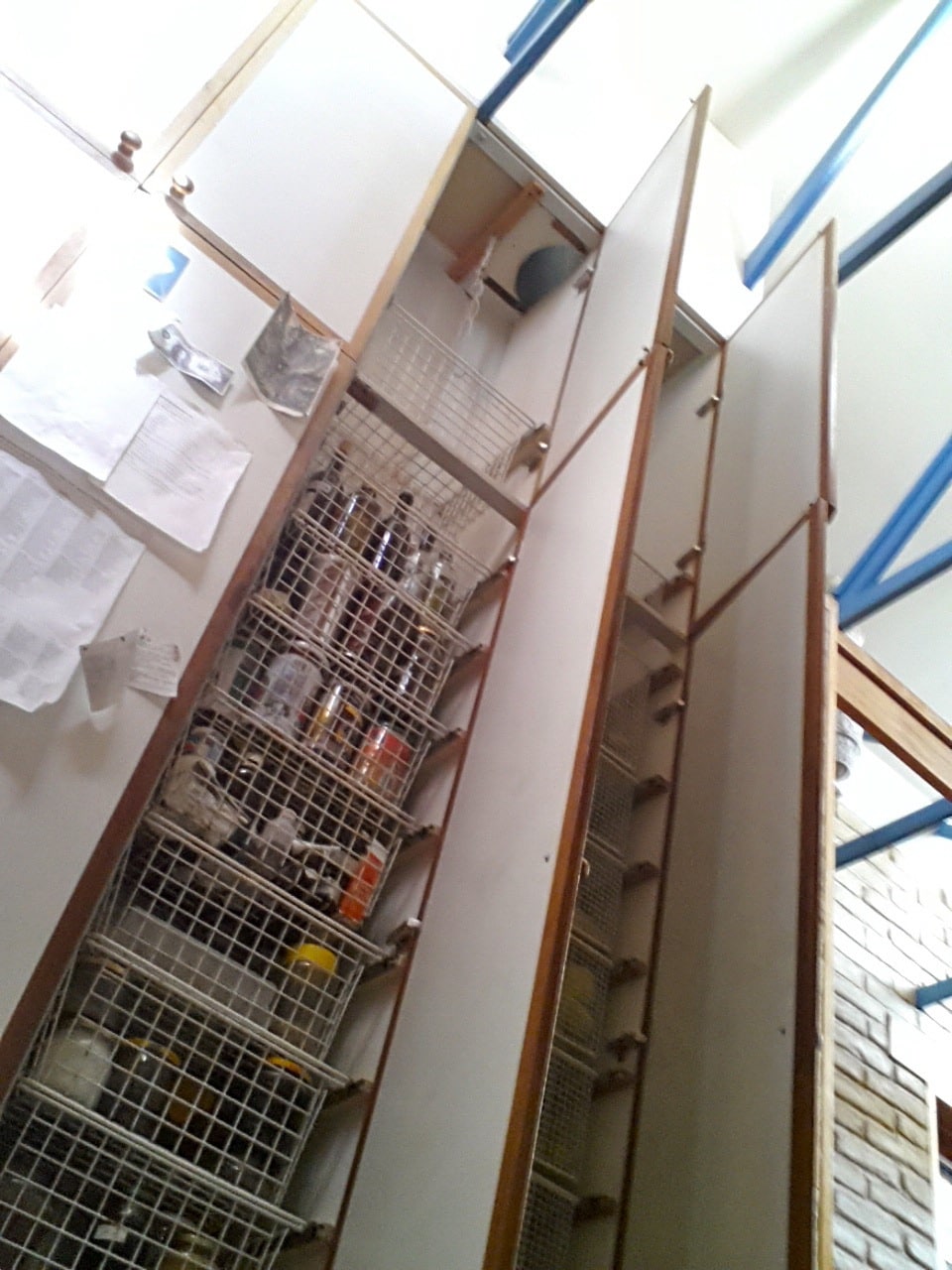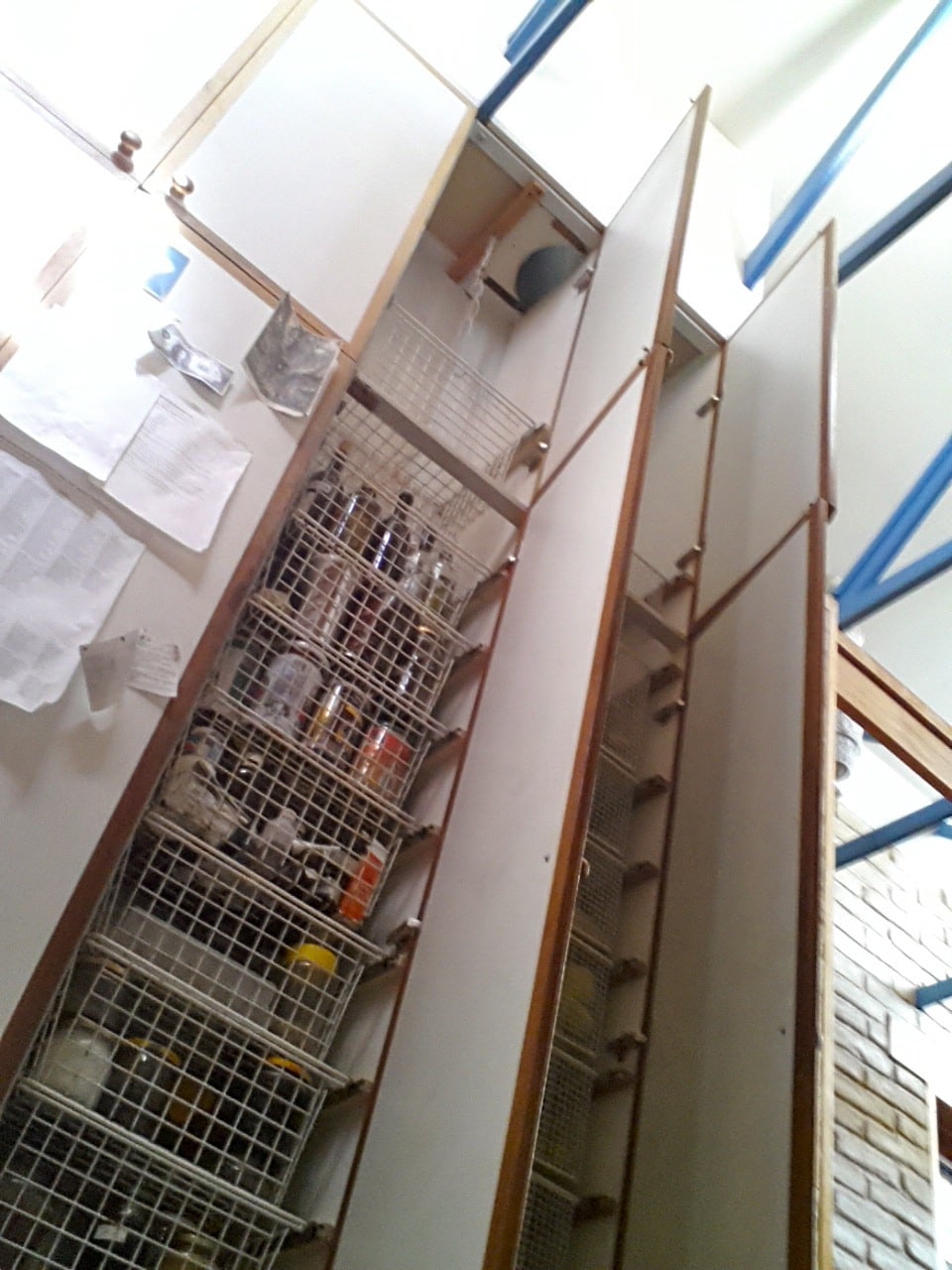 The famous Melliodora 'cool cupboard'  that replaces a fridge… cool air is drawn up from under the house and piped through this insulated kitchen cupboard before exiting at the top.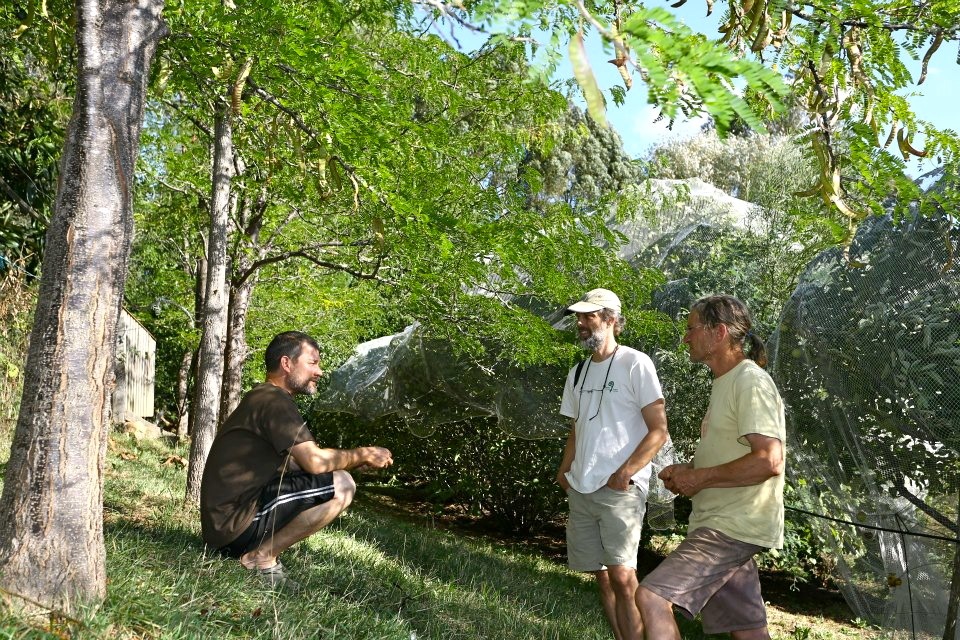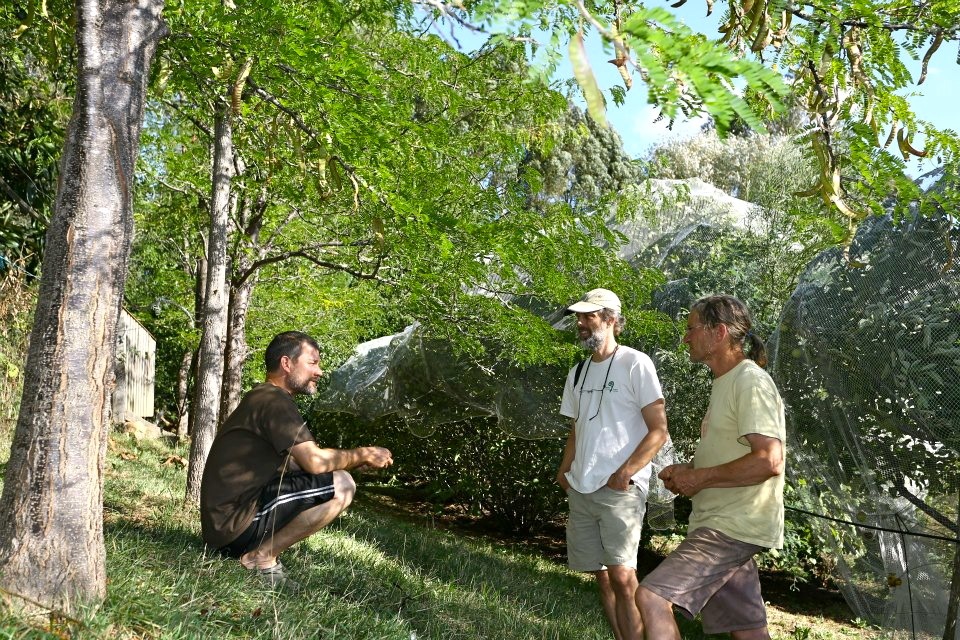 Nick, Dave and David in the Melliodora food forest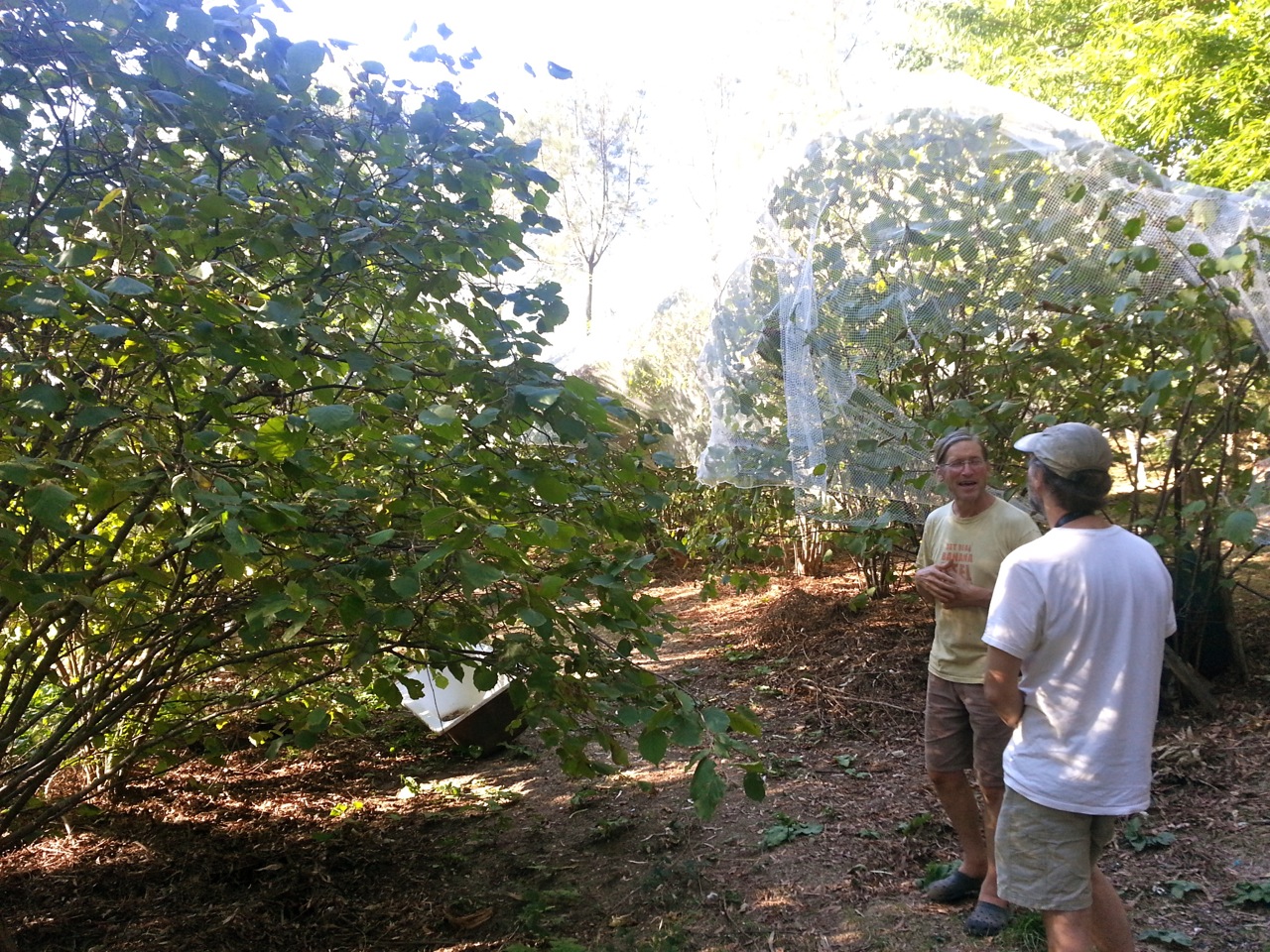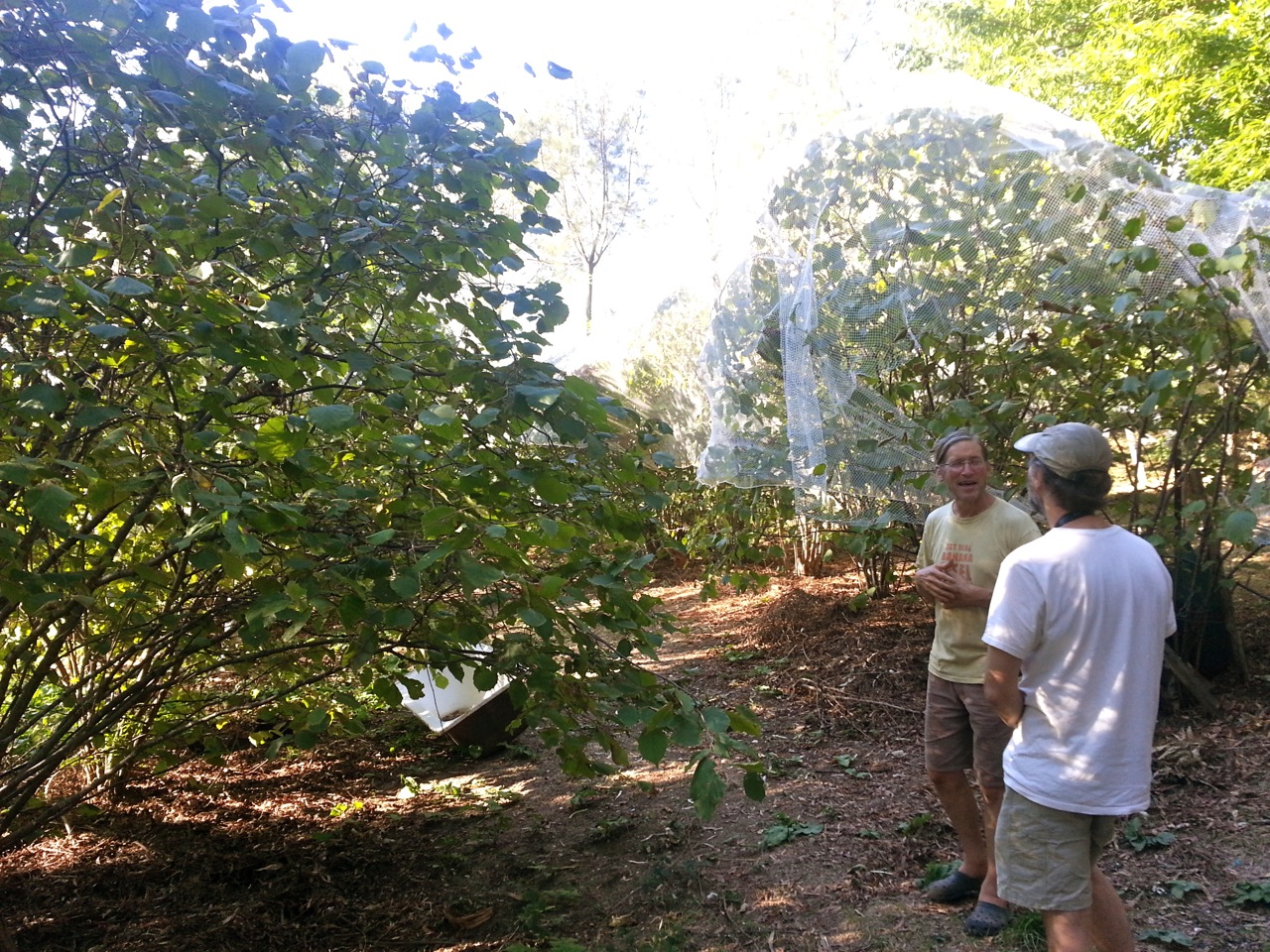 In the hazelnut grove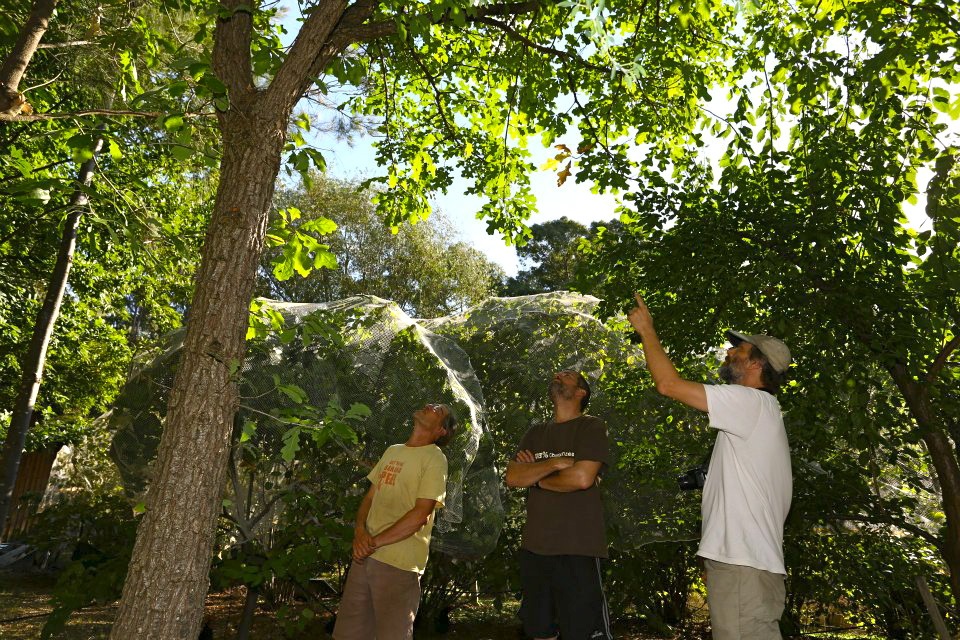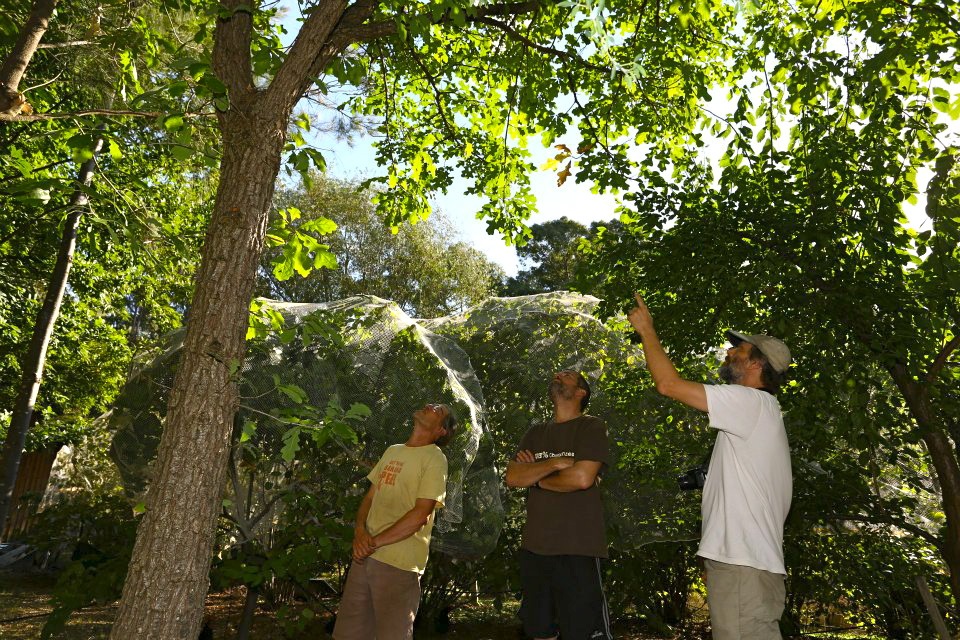 Inspecting a burr oak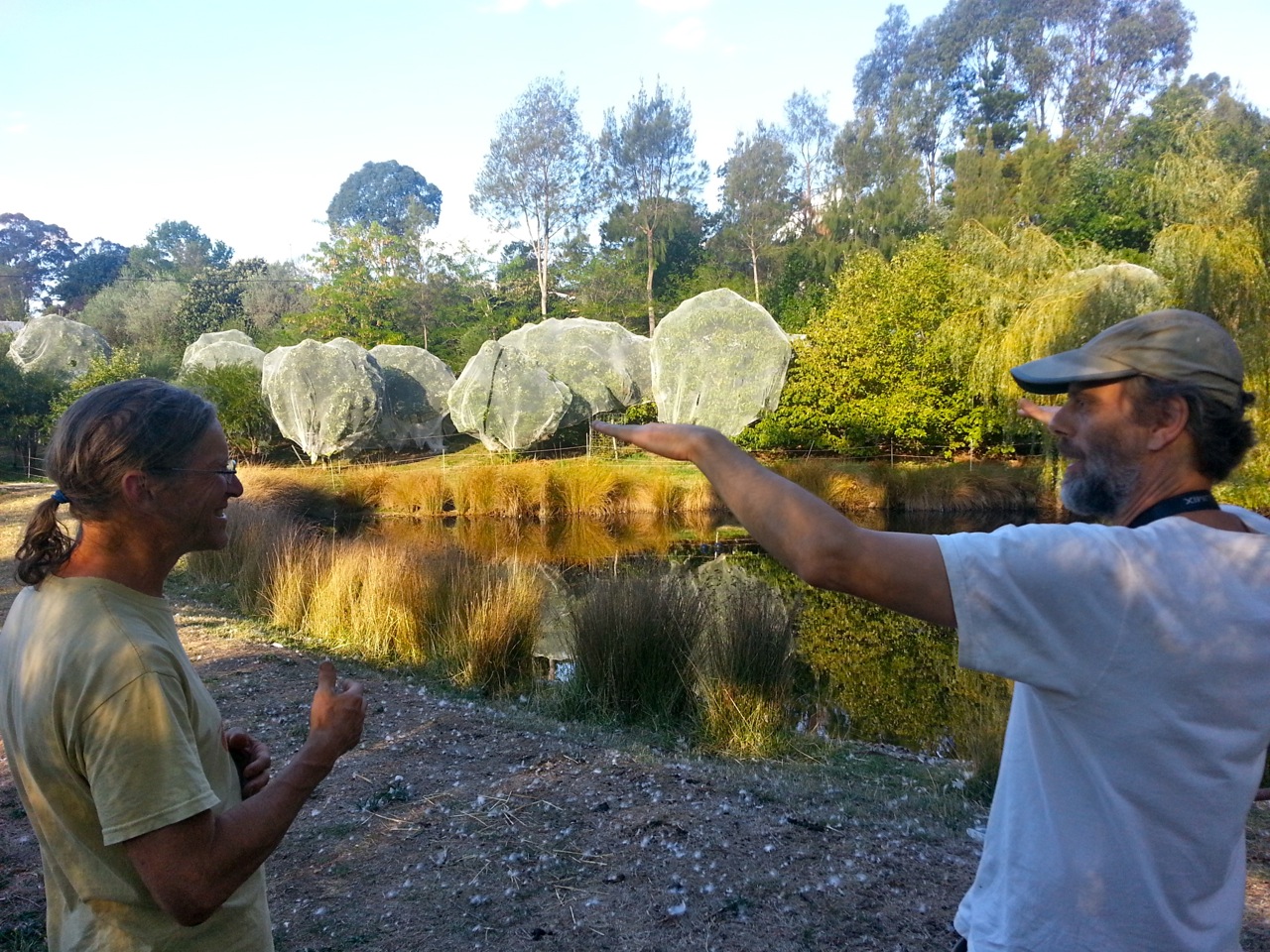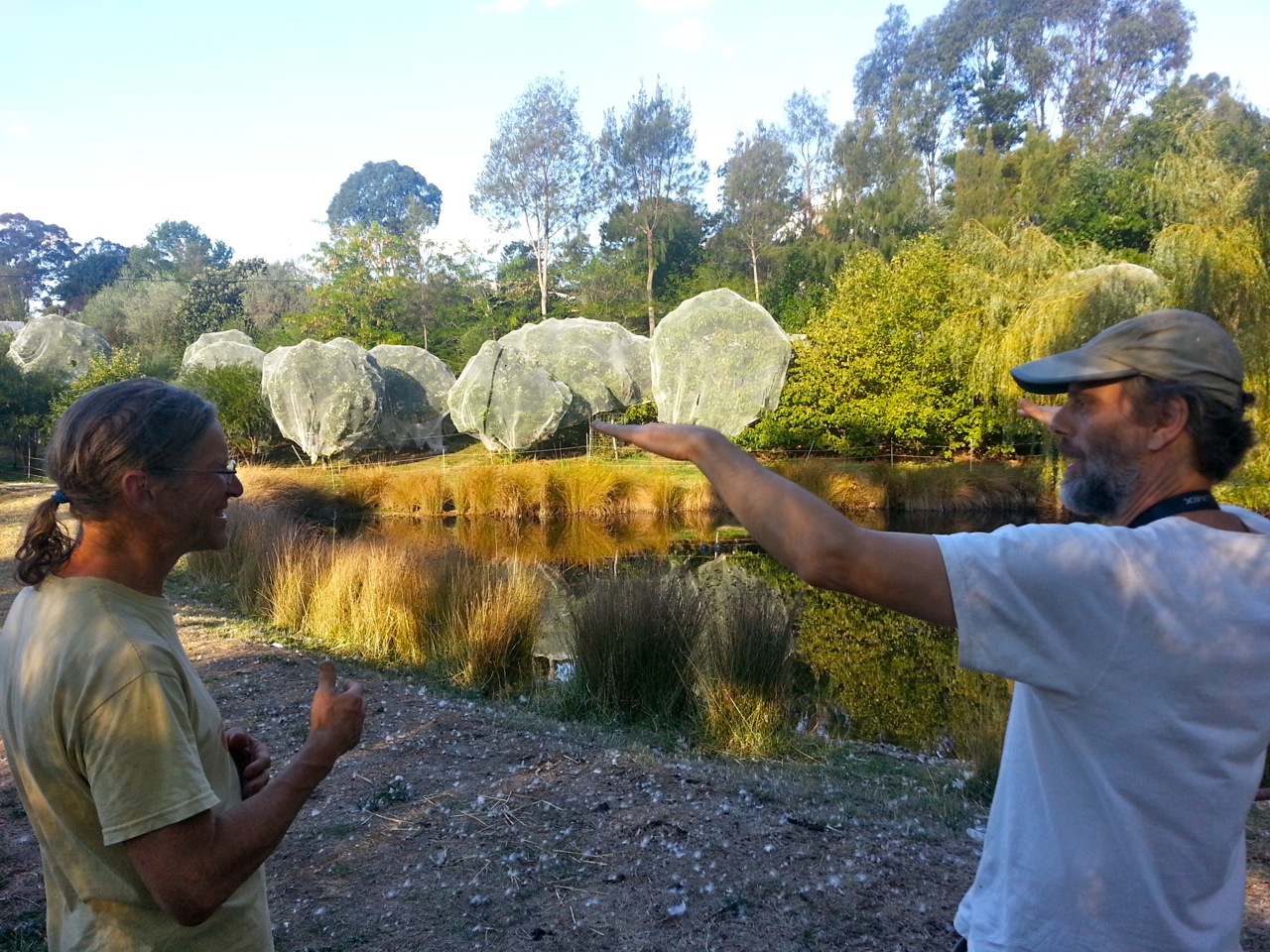 David Holmgren & Dave Jacke contemplating the orchard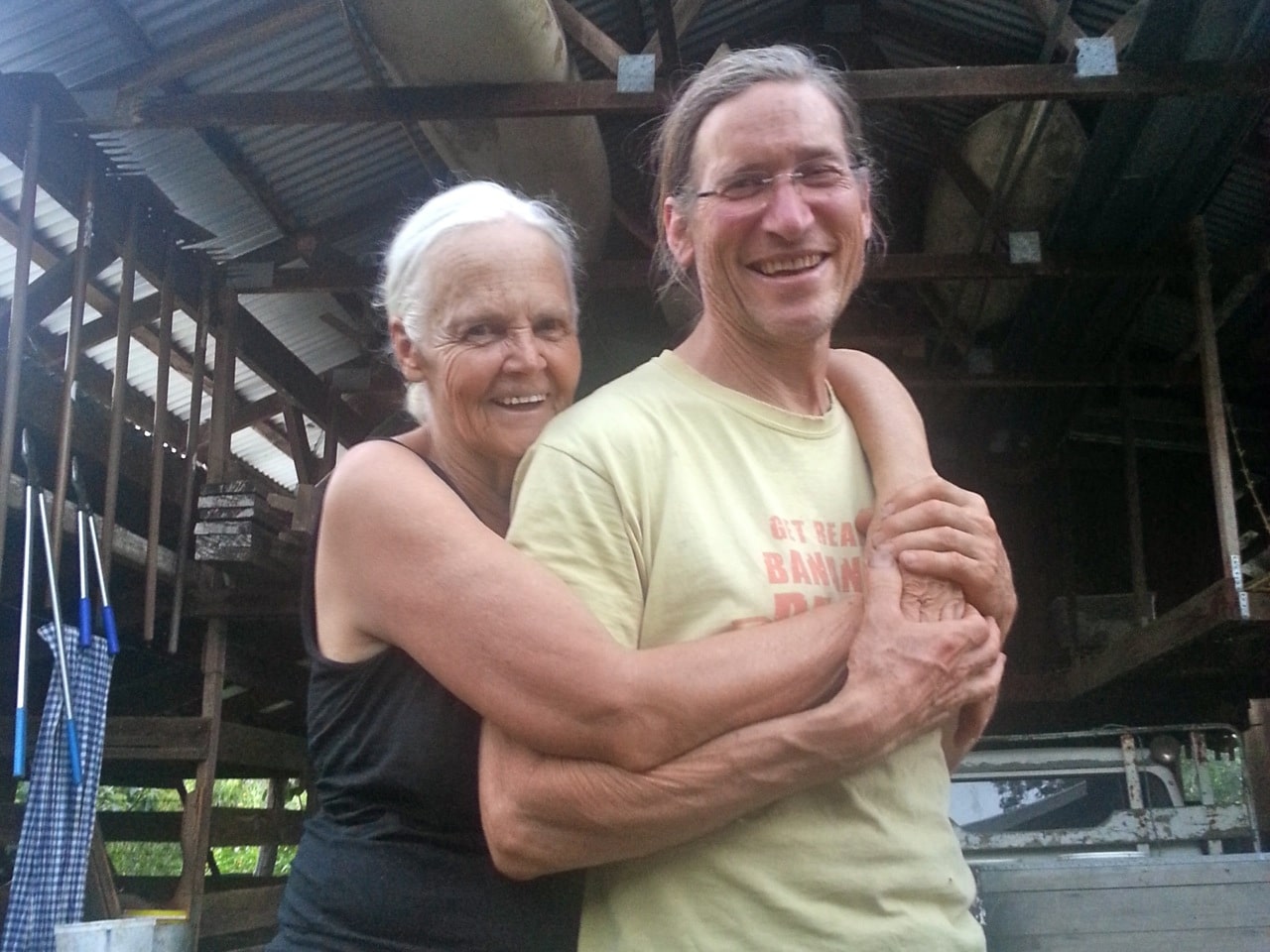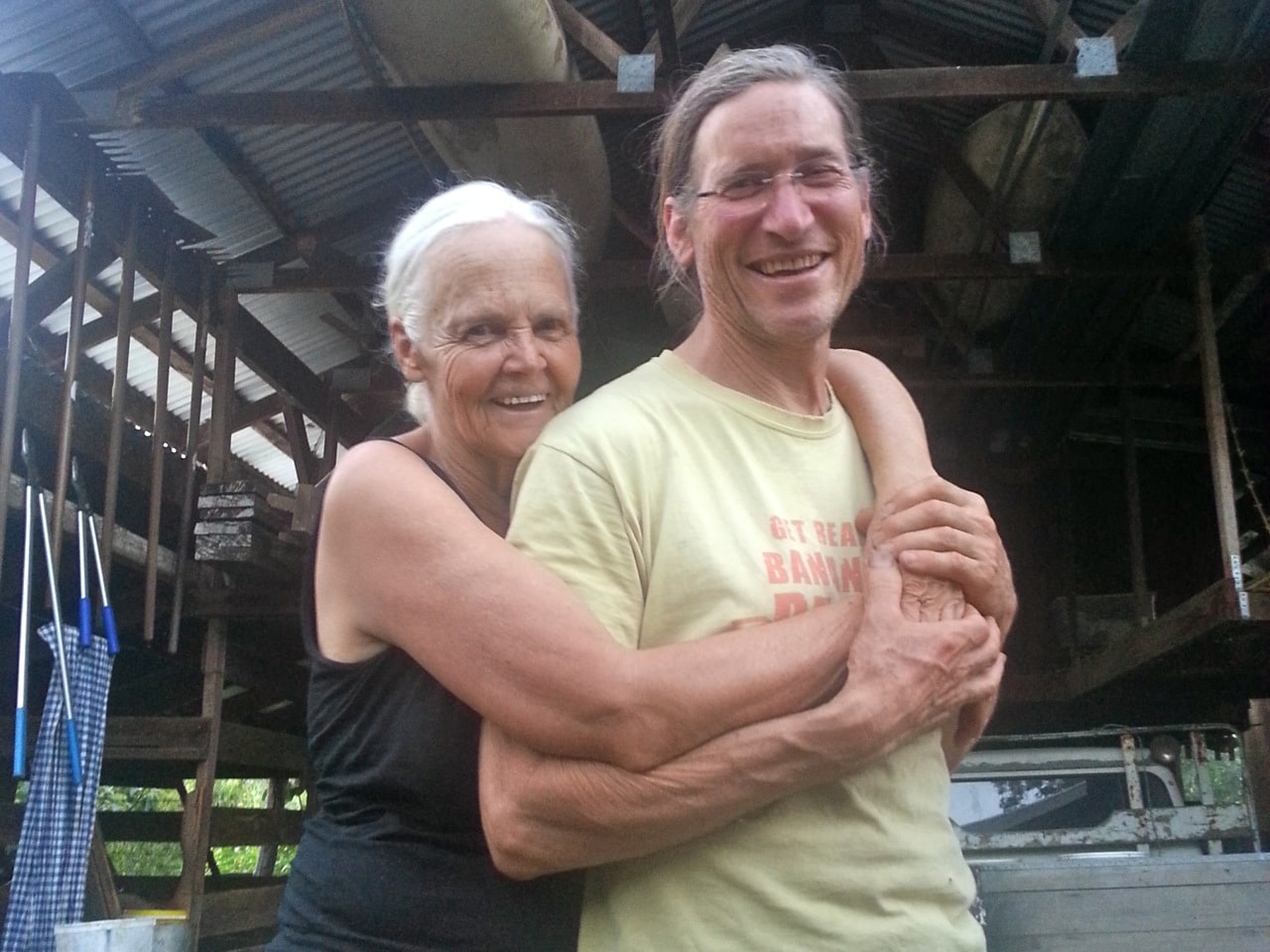 Su Dennett & David Holmgren. Permaculture pioneers…
Nick came home hugely inspired from this trip – it's so, so excellent to see a 25 year old best-practice, abundant and above all fully functioning permaculture system when you're just at the start of establishing something similar…
If you're lucky enough to live nearish to Hepburn Springs in Victoria, there are regular Melliodora tours of David and Su's mud brick passive solar house, garden / animal systems and the spring creek.
Also check out David Holmgren's extensive catalog of writings and excellent permaculture teaching tools and resources at www.Holmgren.com.au
Many thanks to David and Su for their warm hospitality and for being such general legends on so many levels…