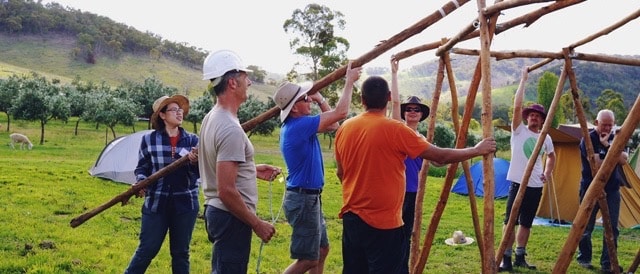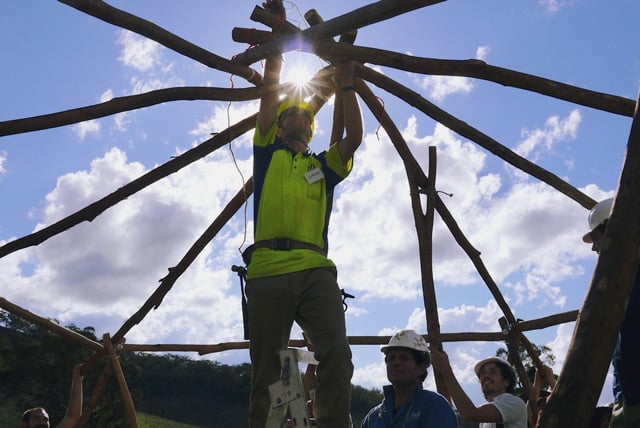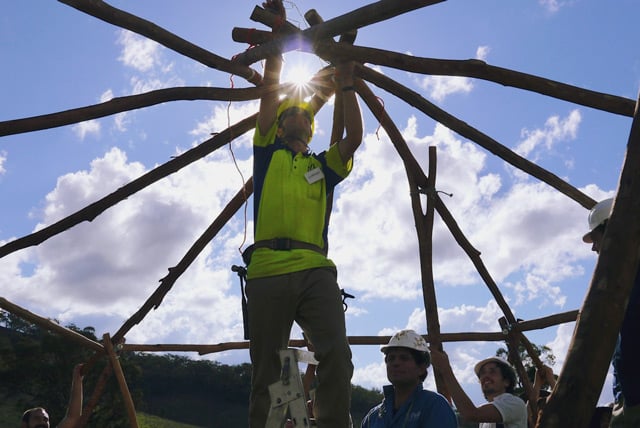 On our last Natural Building course, we built a portable reciprocal roundhouse frame. Beauty meets strength meets simplicity.
Using sapling logs (though you can use bamboo instead, or framing timber, at a pinch) plus ropes and screws, this structure went up fast and is a great foundation for all sorts of projects.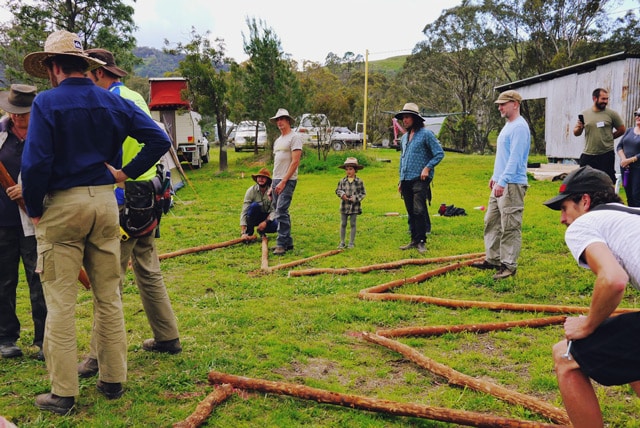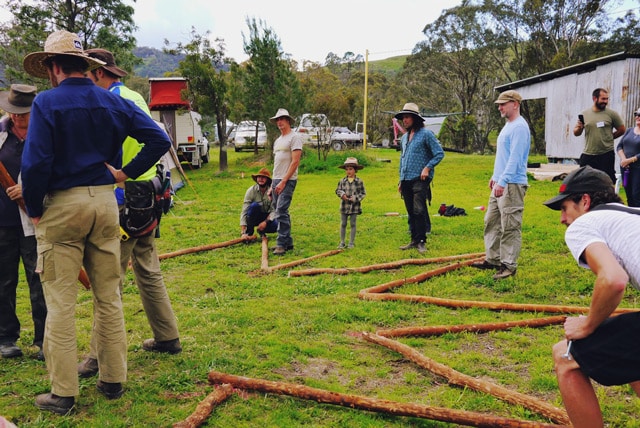 While it's no secret that we've been a bit in love with reciprocal roofs for a few years now, every time we make one of these, I'm excited all over again.
The most exciting thing for me abut this structure is that it's strong, and it's easy to make. Ok make that easy, once you know how.
Strength + accessible materials + teachable technique = doable.
And doable is what you want, when you're trying to figure out how to make a strong roof or walls and you don't have ready access to all the building resources you could desire.
Currently, these structures are utilised for things like small homes in the hills, temporary structures for situations when you need to get a storm-proof roof up NOW, for festivals, and for outside shade areas.
The best bit is once you know how to make them, you can pack the whole thing down to a pile of logs (or bamboo, or whatever you've got to work with) and off you go, with a truck full of shelter.
But back to the build at our last course. We had poles, bolts, a drill and plenty of hands. We were good to go.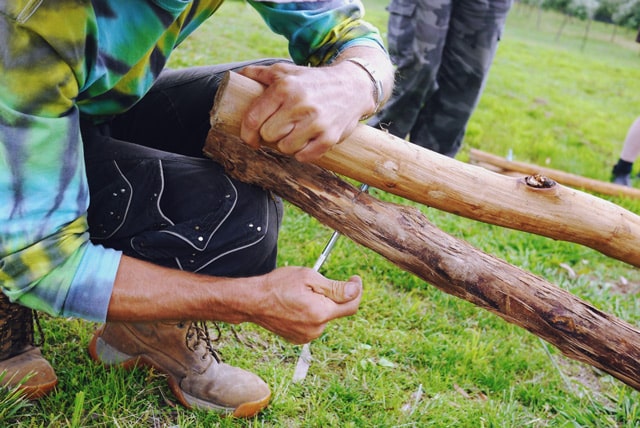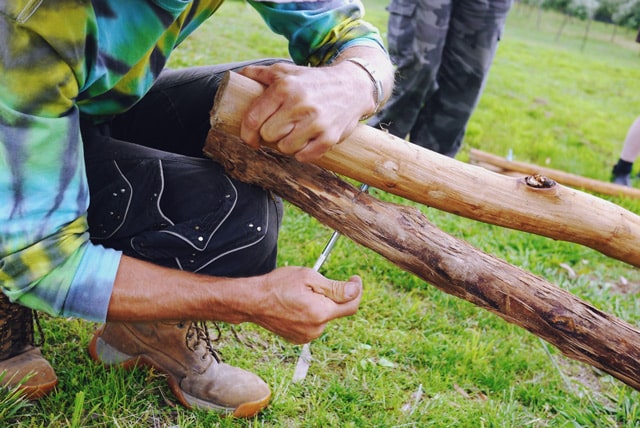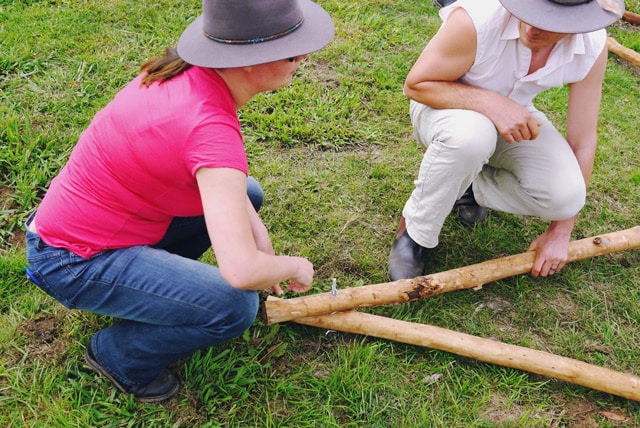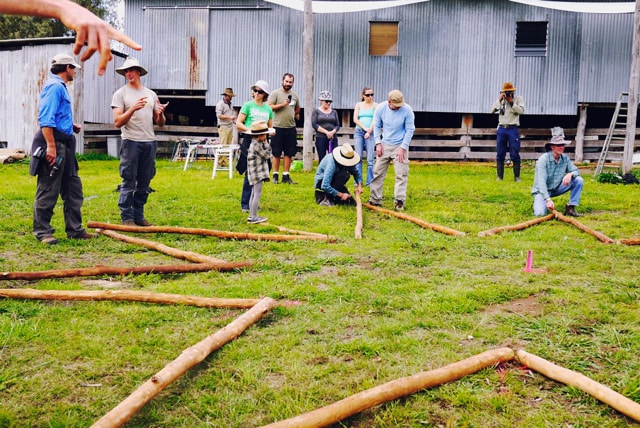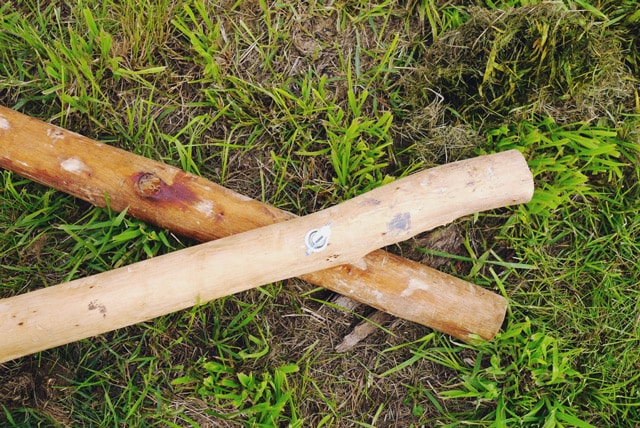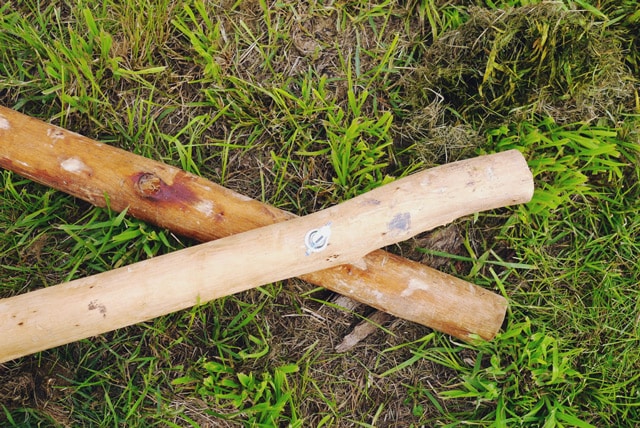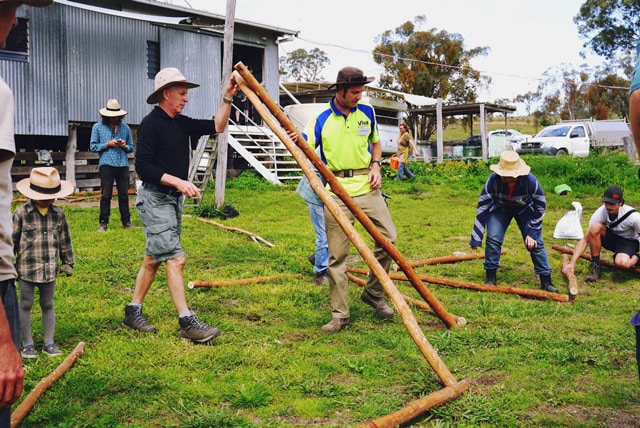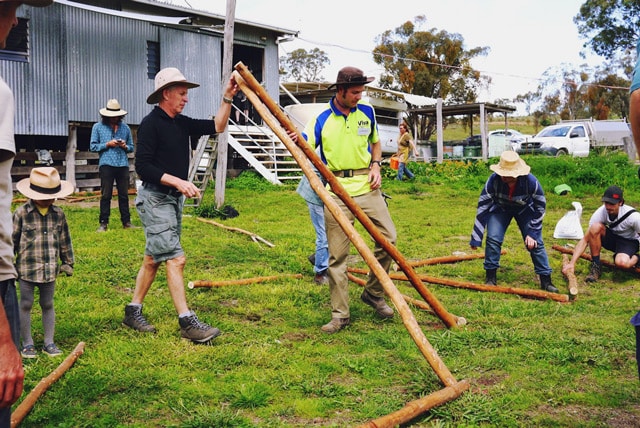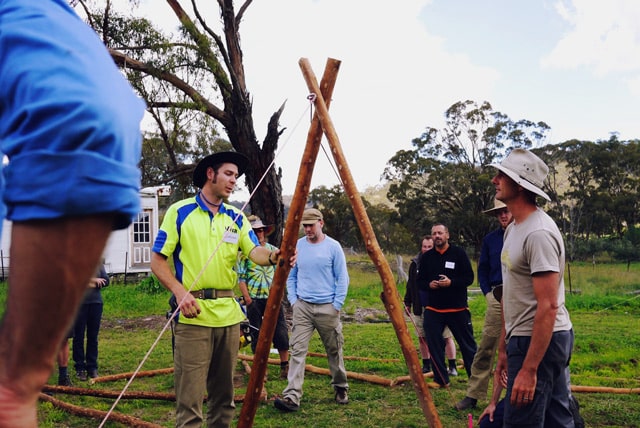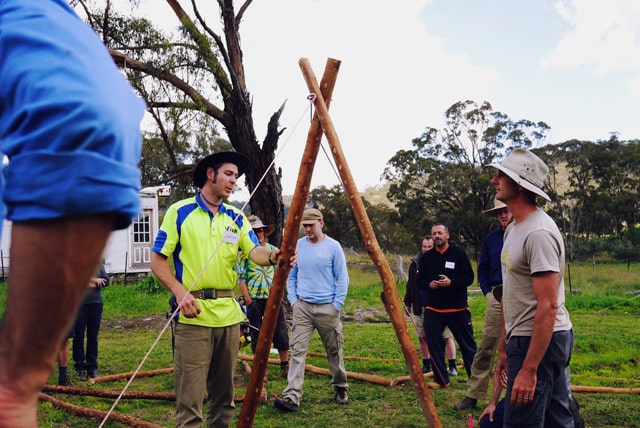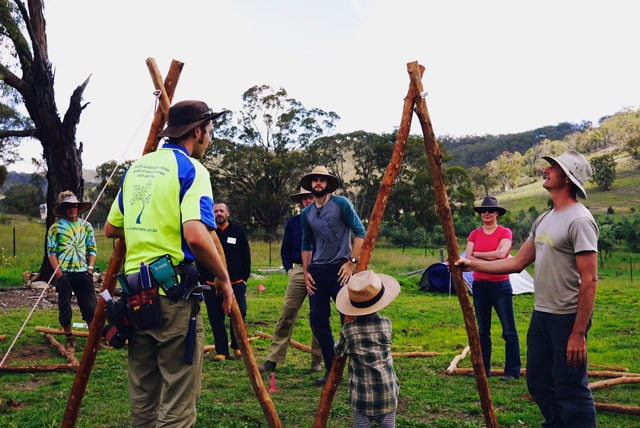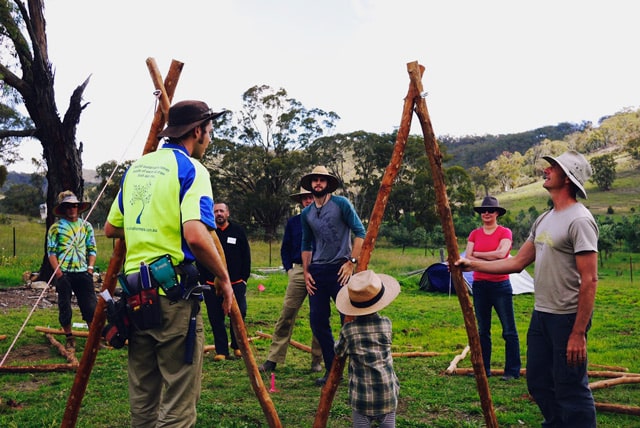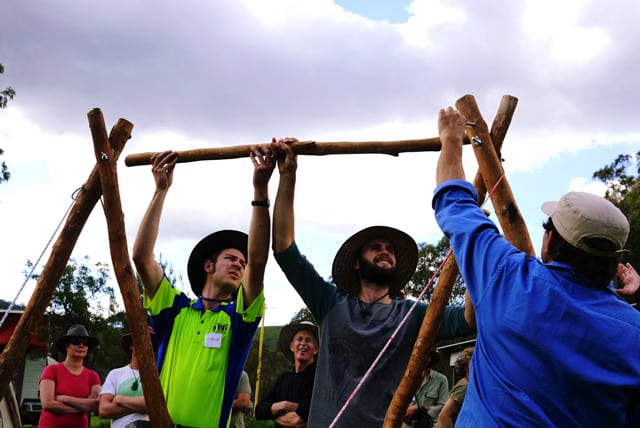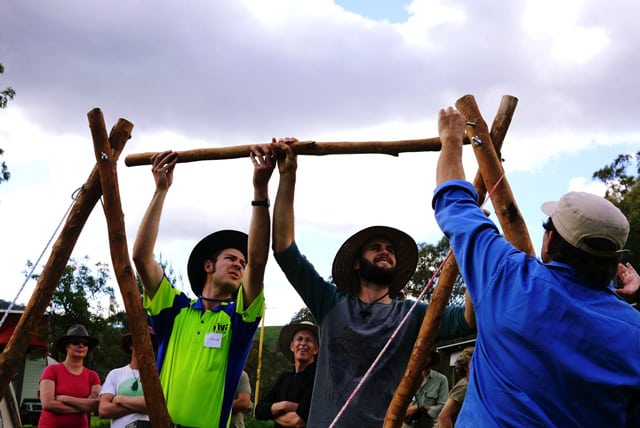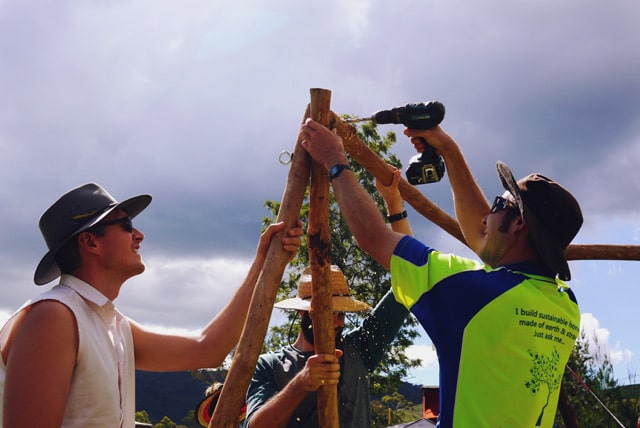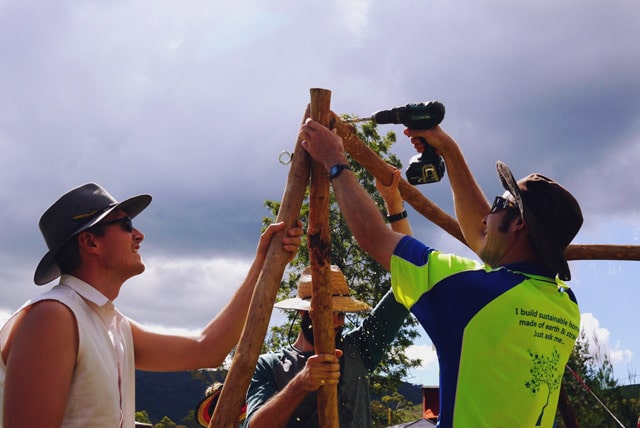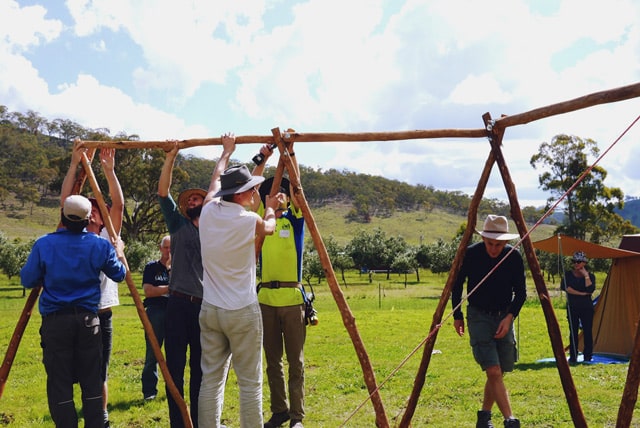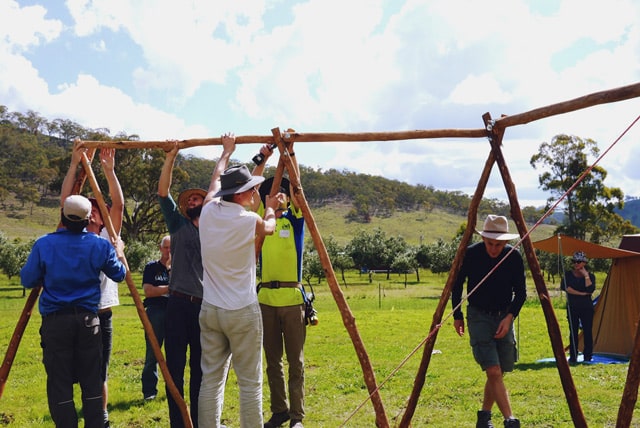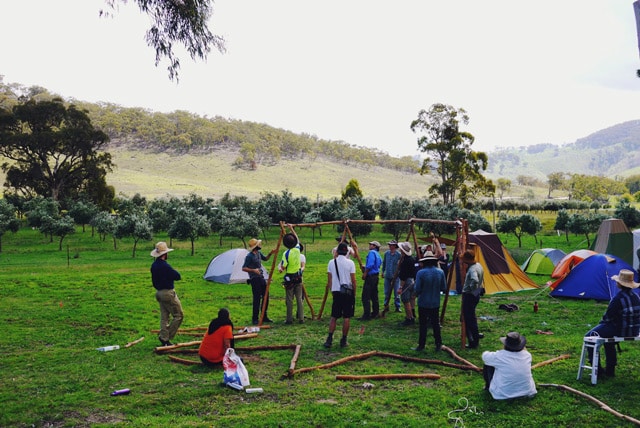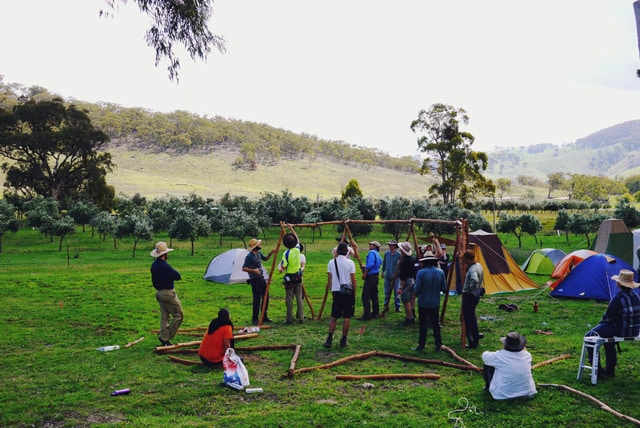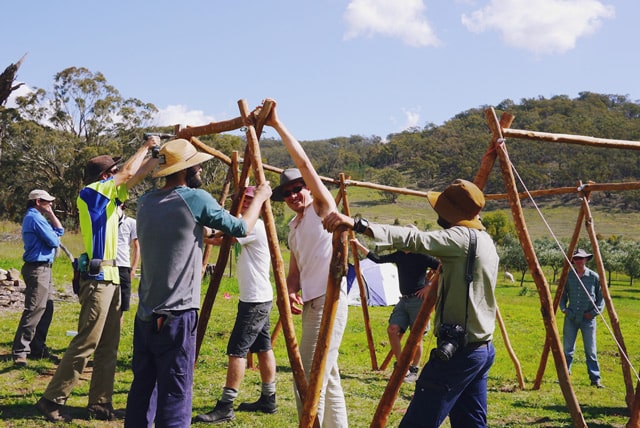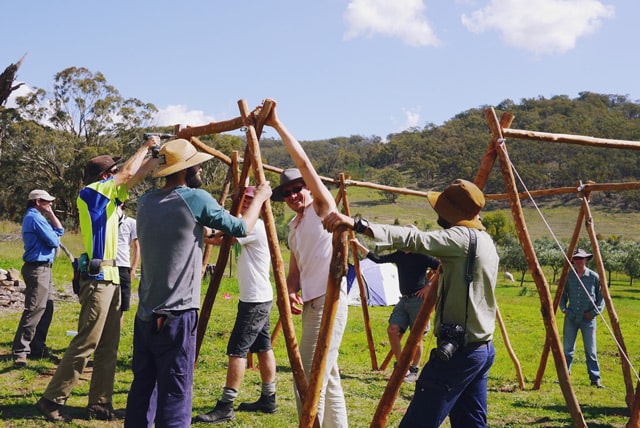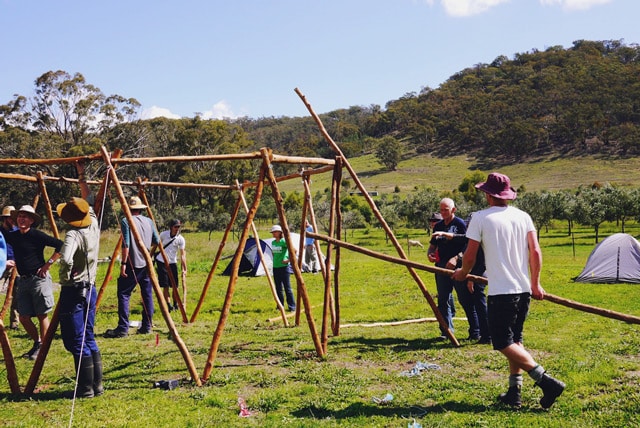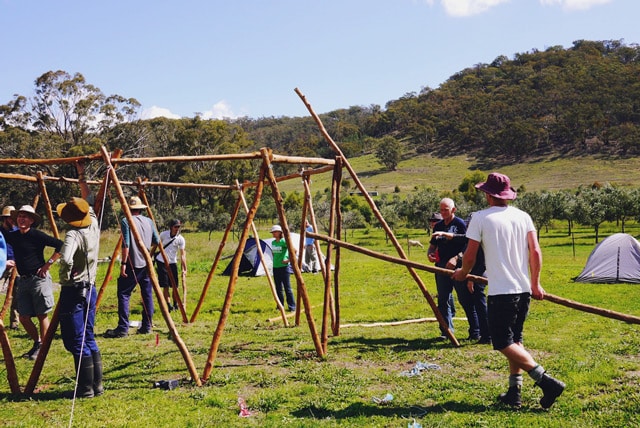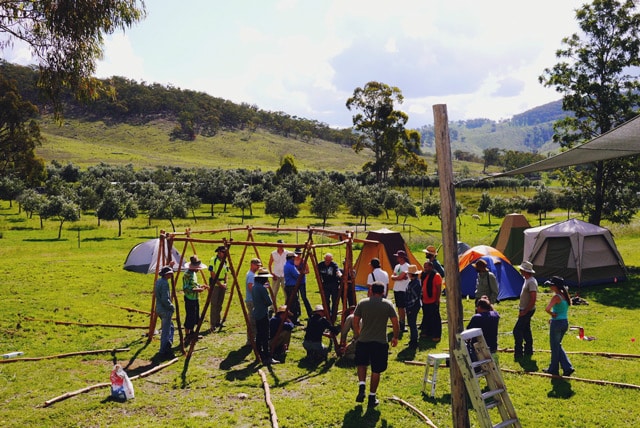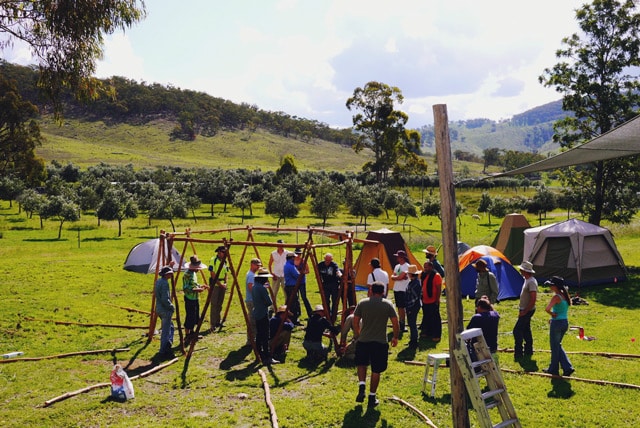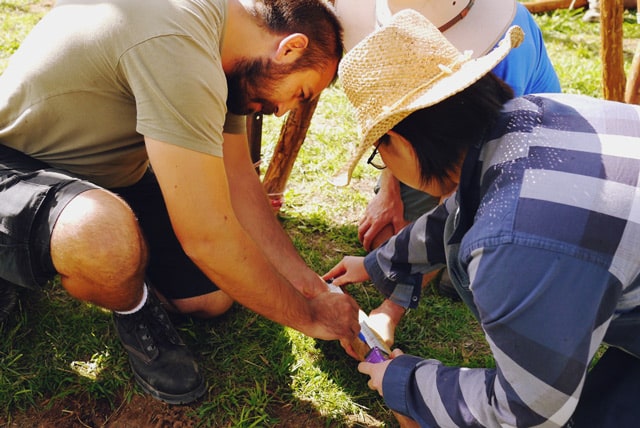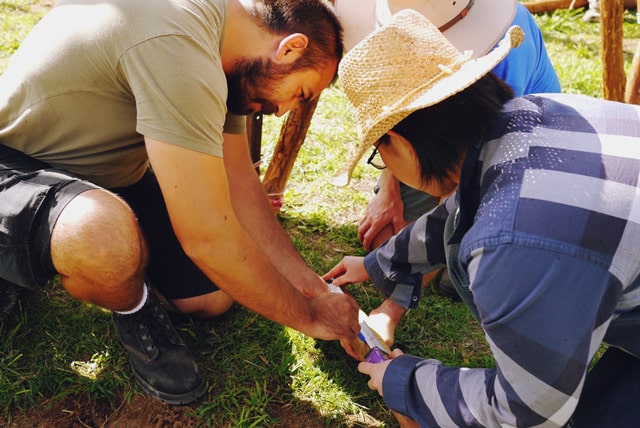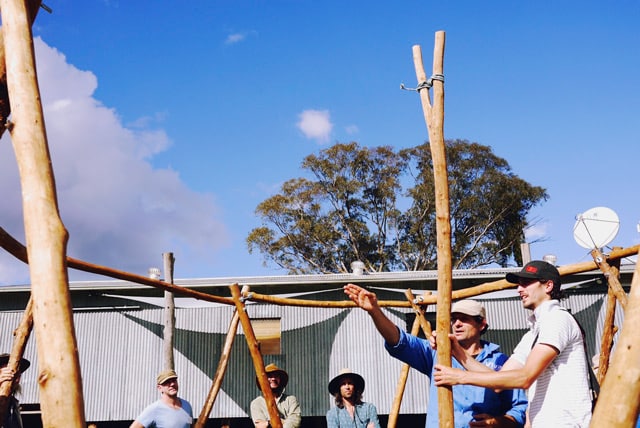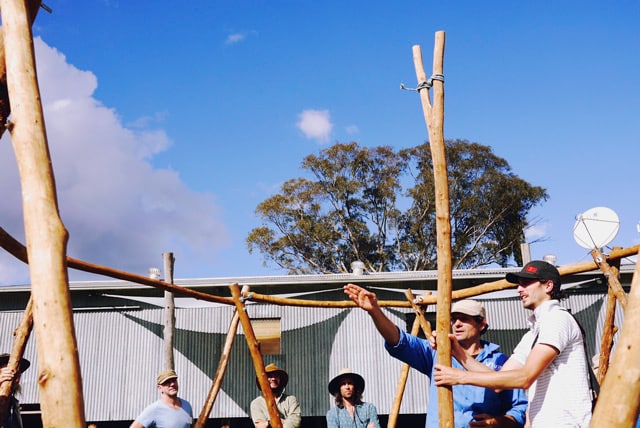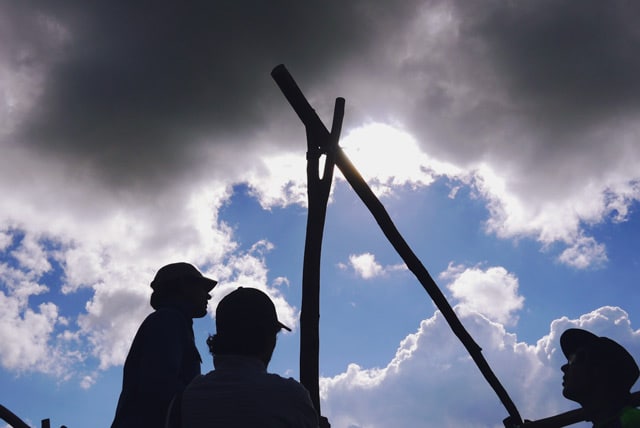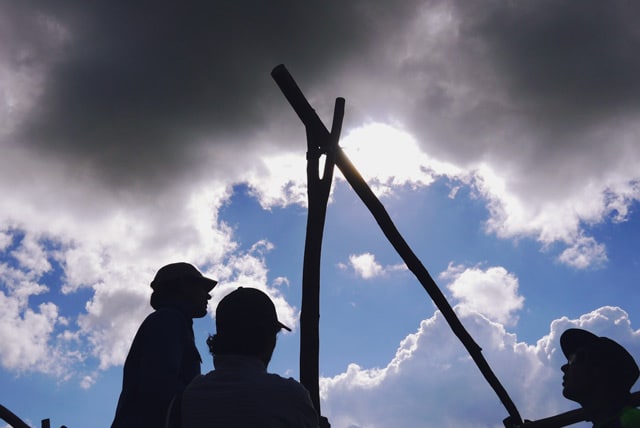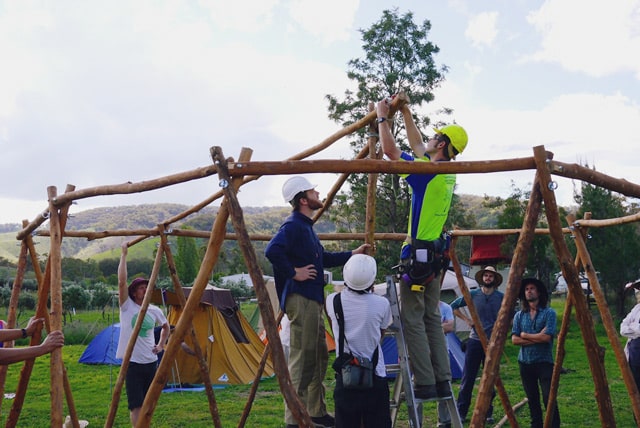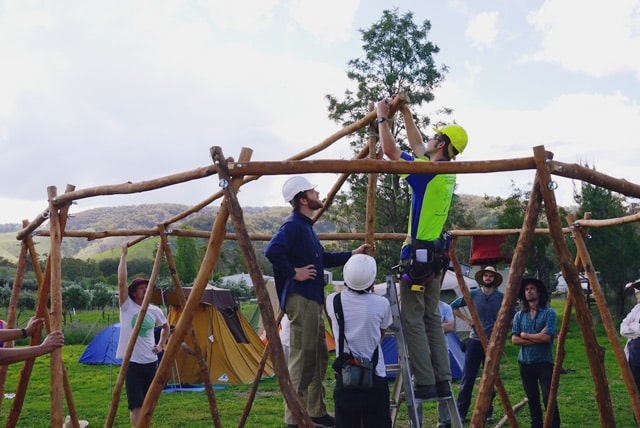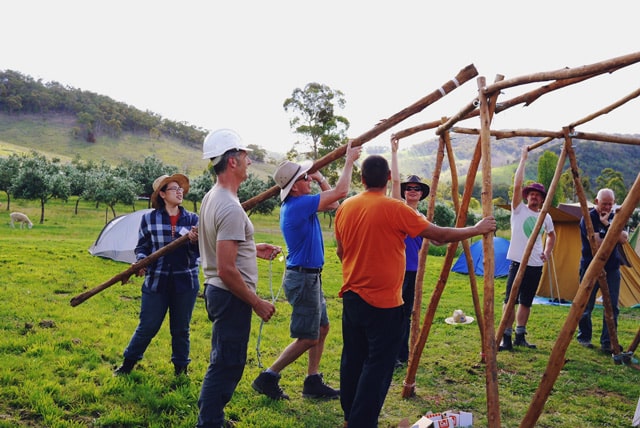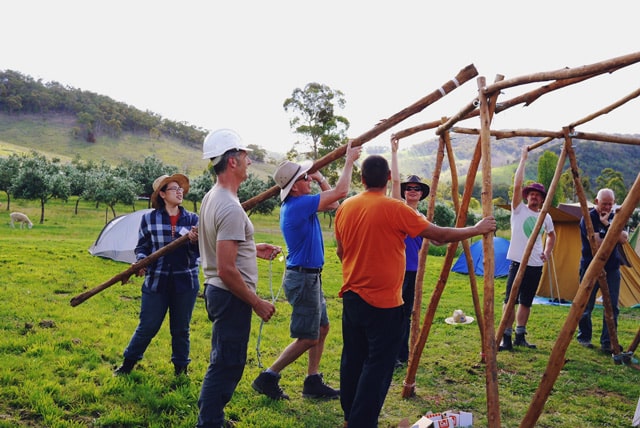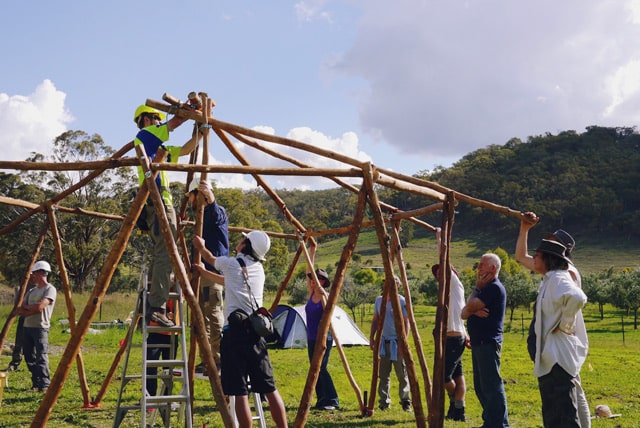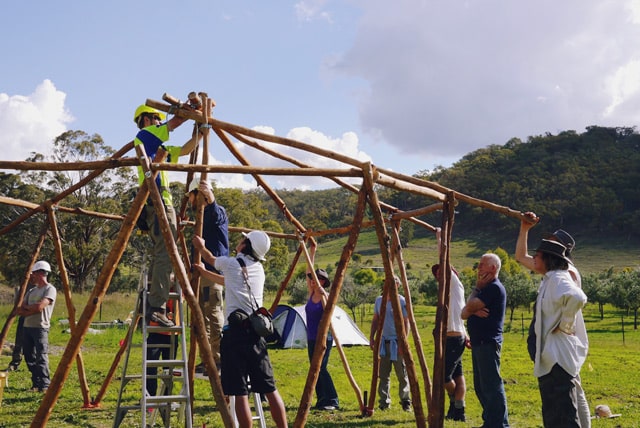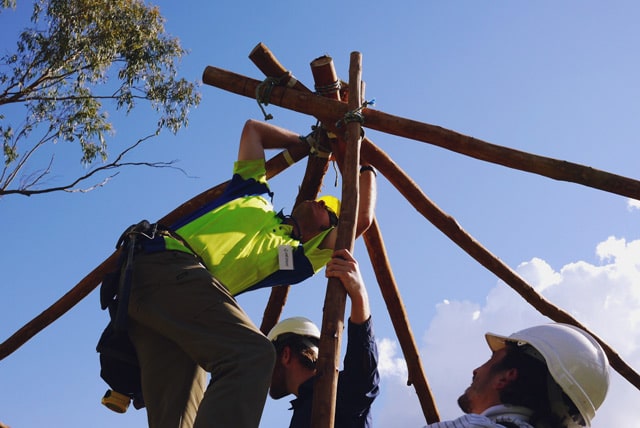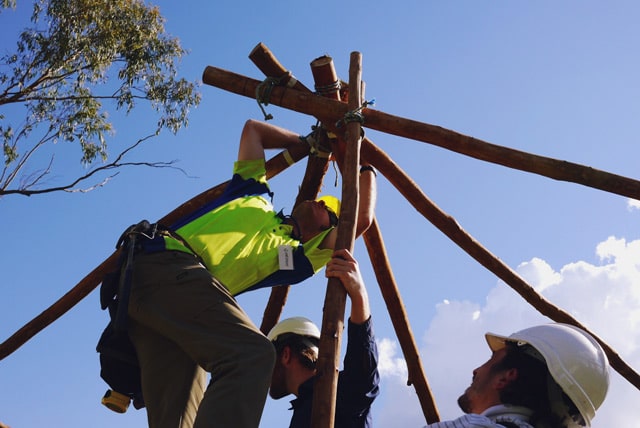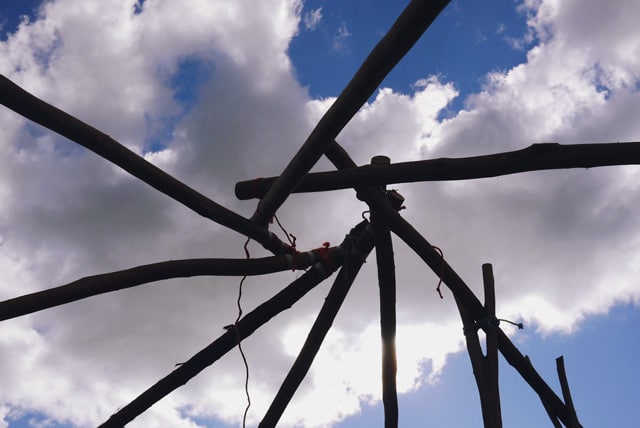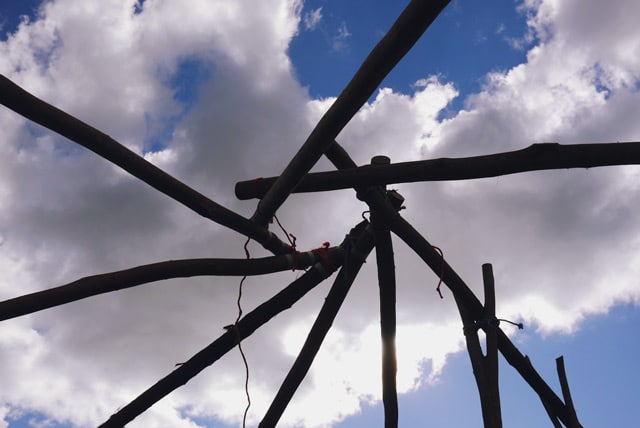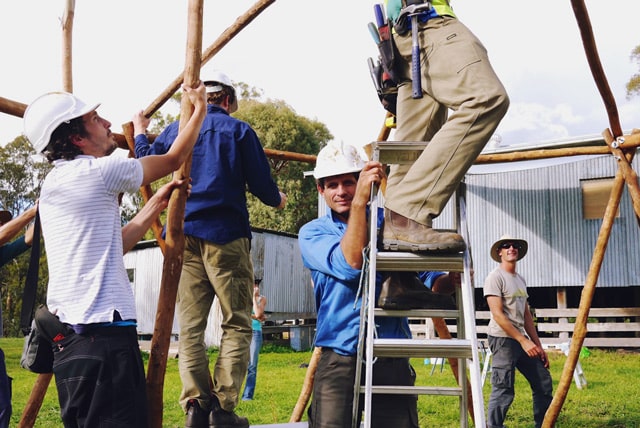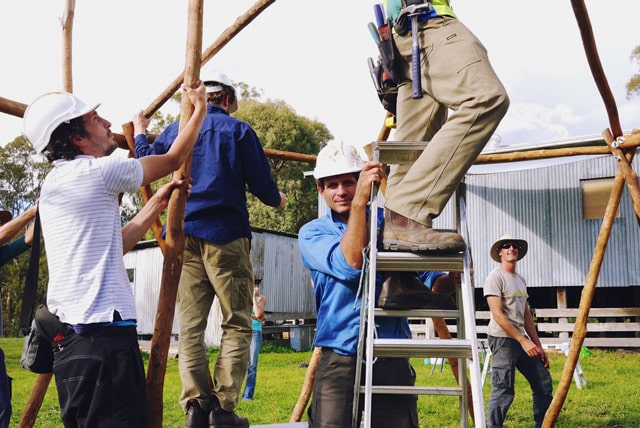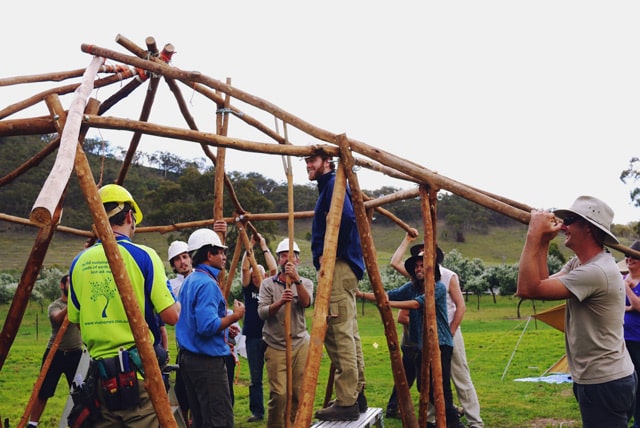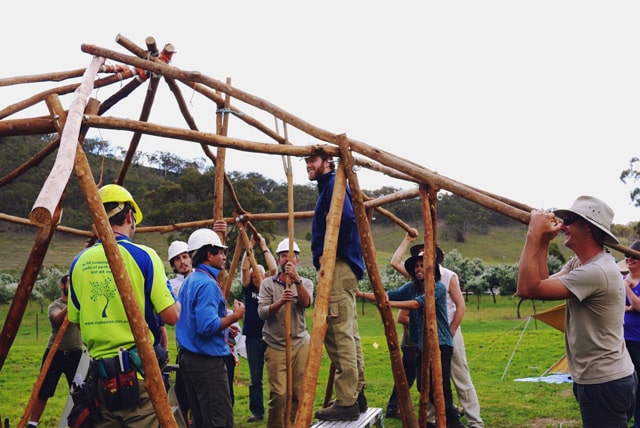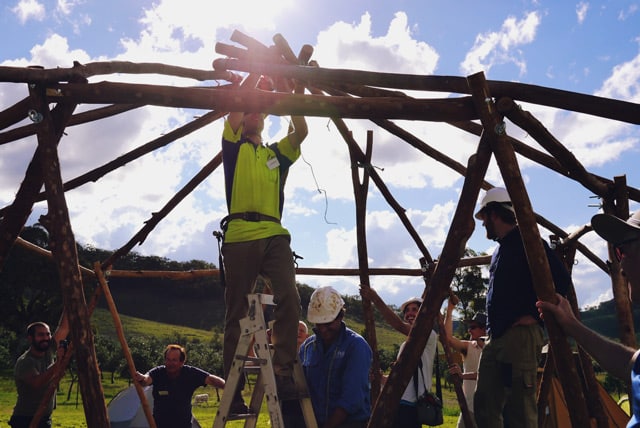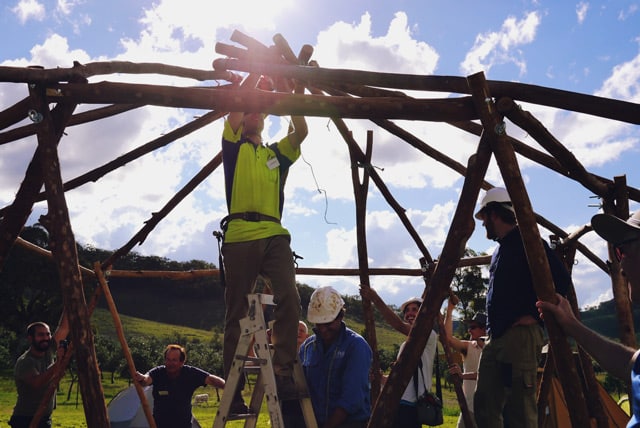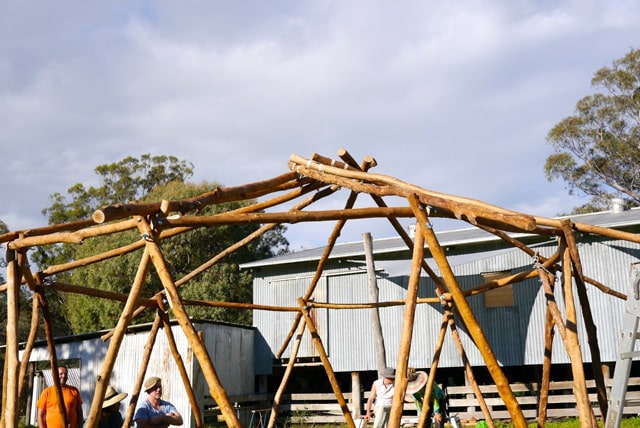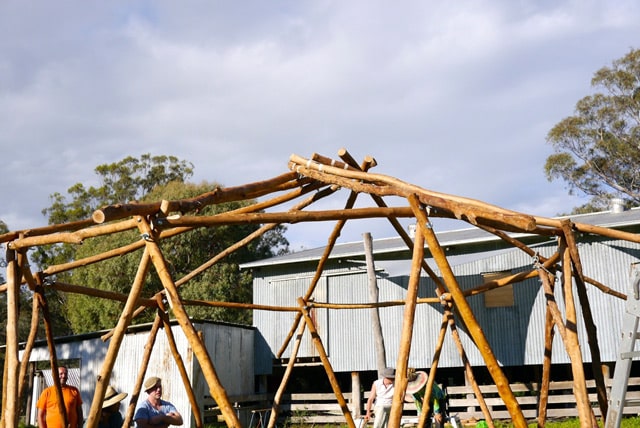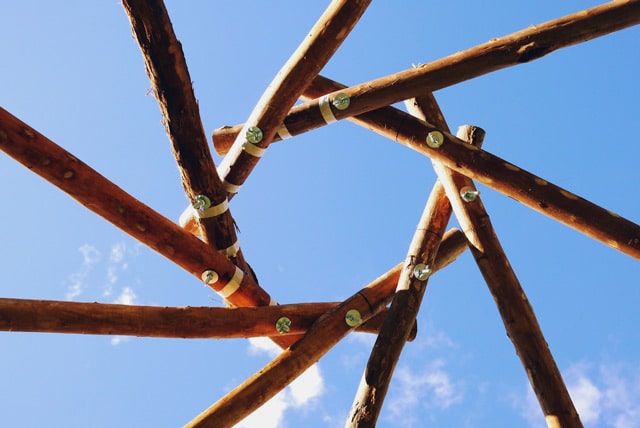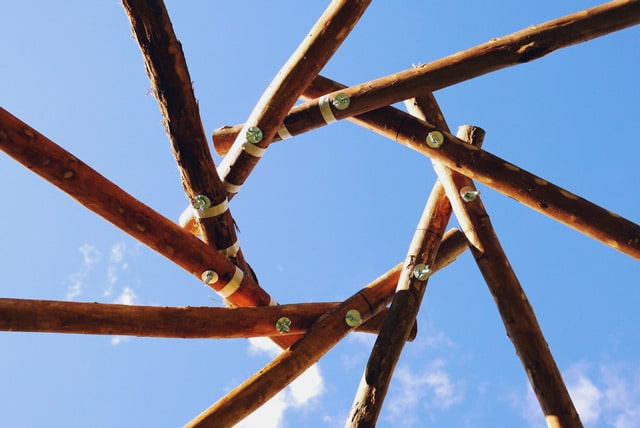 And two hours later, we had ourselves a roundhouse frame.
From here, you could cover the roof (and walls too, if you like) in a canvass for temporary shelter, or proceed to clad it in whatever you prefer.
Is it strong? Yes it is. Look, Nick tested this one as soon as it was built…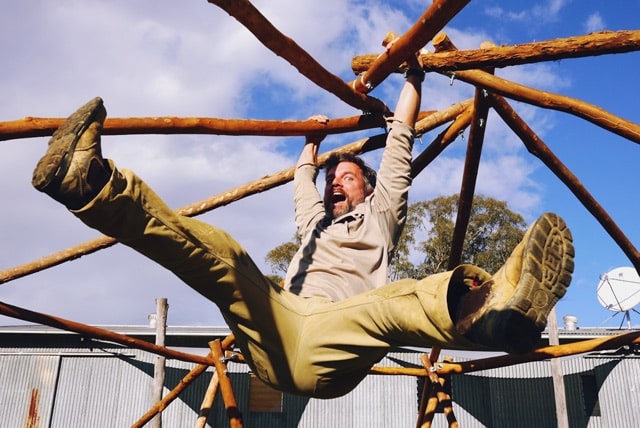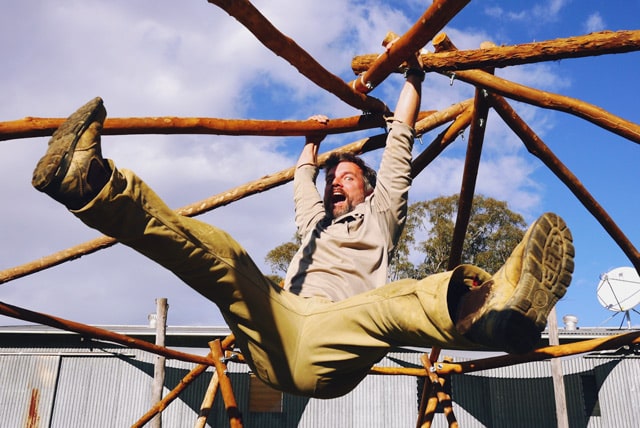 As usual with these kinds of structures, within 30 minutes of it standing there, it was being occupied. Funny how we humans always seem to gravitate towards structures.
So that's the short version.
If you rekon you're up for making one of these with friends, check out Huckleberry's fine Creating a Portable Roundhouse ebook. It's a great place to start to get your head around what's needed.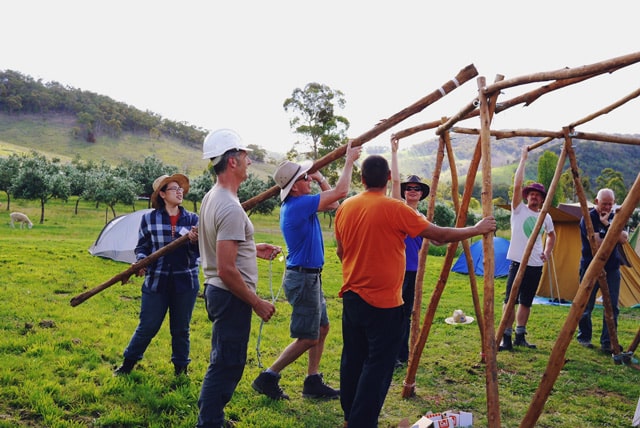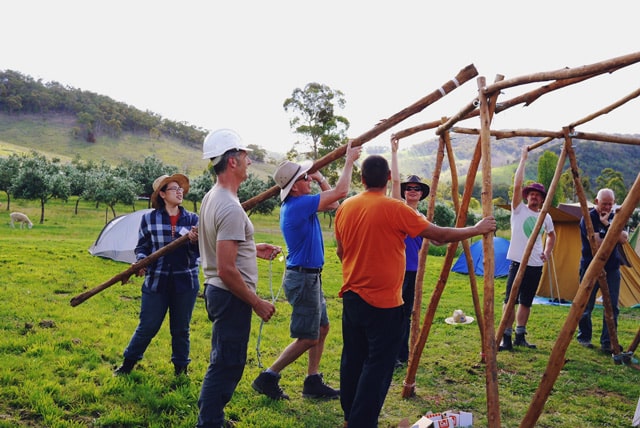 Also have a look at our previous articles on researching and constructing reciprocal roundhouse frames here.
Big thanks on this build to teacher Sam Vivers (co-founder of Vivia Living Homes – yes, they do courses!) and the drill-wielding Gordon Williams.
And also thanks to all the students who came along to learn – we hope any roundhouse frames in your futures shelter + contain much goodness…