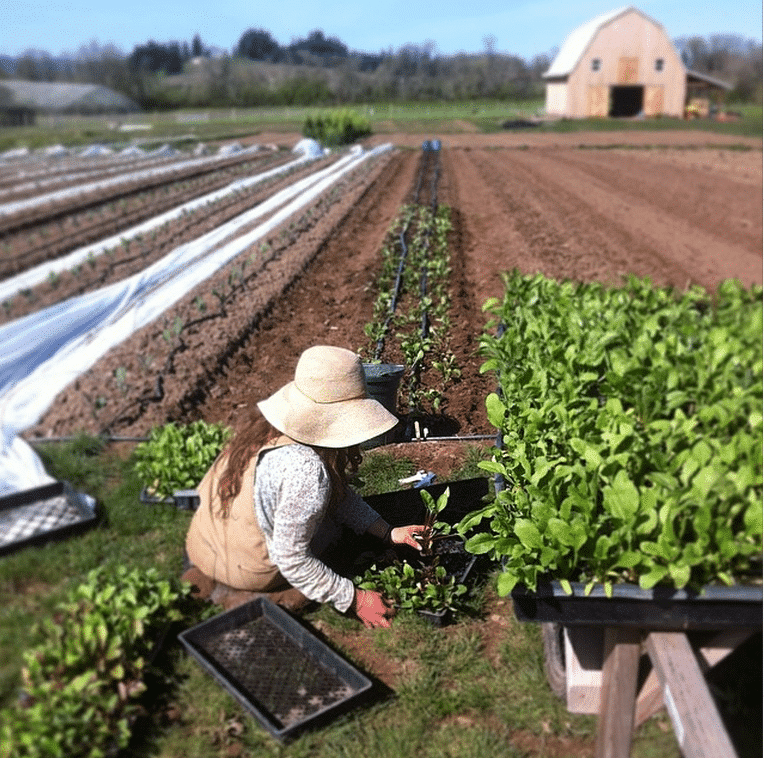 For every green smoothie, garland-wearing dog and perfect sunset on Instagram that creates a bizarre parallel universe of sunshiny perfection, there's also a small farmer or two posting downright useful images.
As it turns out, instagram is also a good place to take inspiration from how other peoples crops are doing. And what their truck looks like, when it's bogged. And how they grow clean food, the way it should be done…
Instagram is becoming a great tool for small-scale farmers to connect directly with their customers, and other farmers, too.
From a consumer point of view, we're able to see the grower's processes, the behind-the-scenes, and get some great insight into how our food is grown and the special (ok sometimes hilarious) personalities that are doing the hard work.
From a farmer point of view, a regular thumbs up in response to their commitment to growing clean food is also deeply valuable – especially on the days where there's not a garlanded dog in sight, and you've just put your mattock through the irrigation line.
Anyway. In an effort to both shine a light on amazing growers and also to connect you a little more with the possibilities of clean food awesomeness, we lined up a few of our fave insta-farmers.
We also posted a callout on instagram and asked you for yours – and you had HEAPS!
Below is our pick of the bunch, in no particular order – a little from the world all over and a lot from Oz.
I'm going to flag right now that this is an incomplete list, of course. If your favourite isn't there, feel free to comment below to increase community goodness.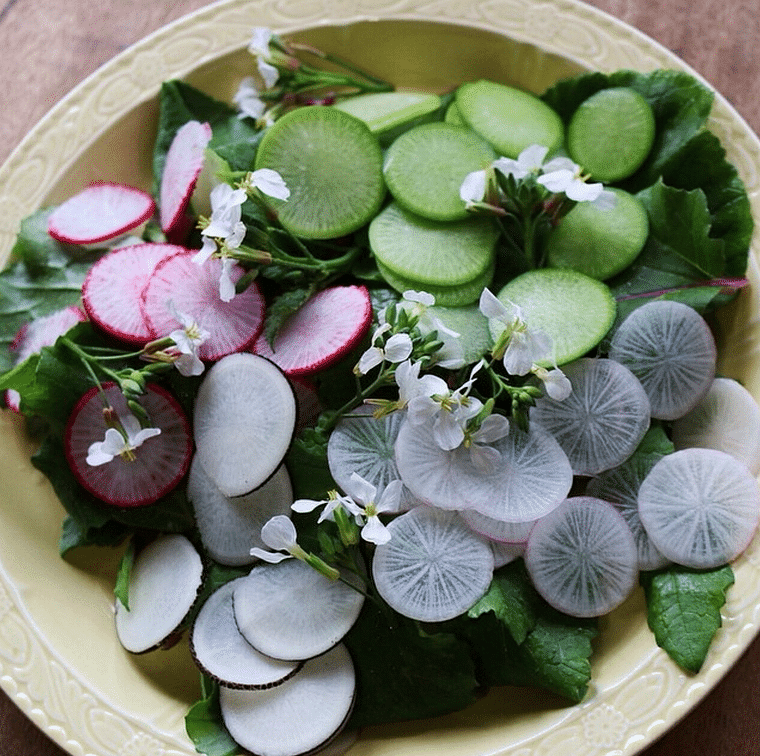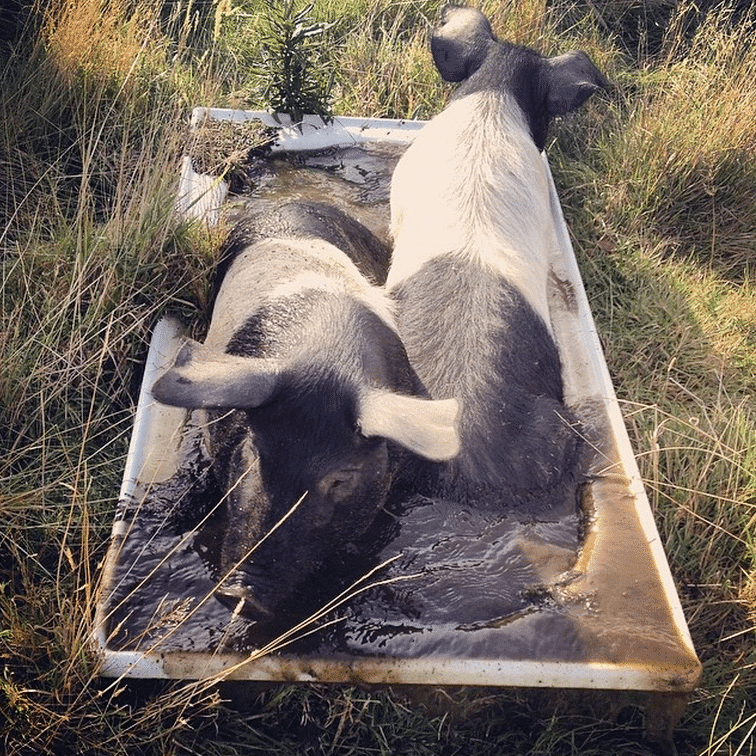 Chemical-free market gardeners based in southern Tasmania who sell their produce in restaurants and at local markets. These guys post a great variety of shots, along with plenty of ideas on caring for, harvesting and eating fresh produce.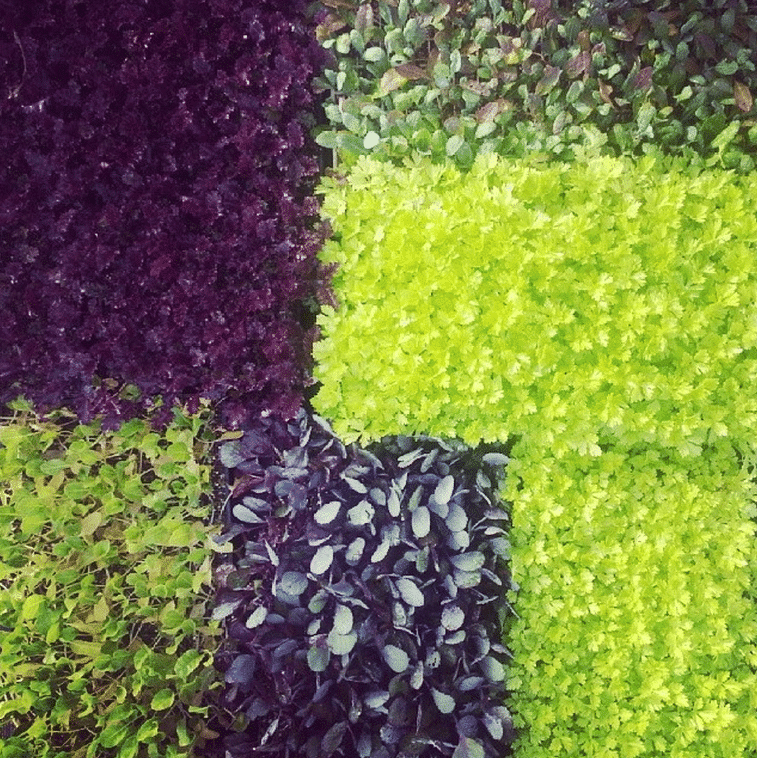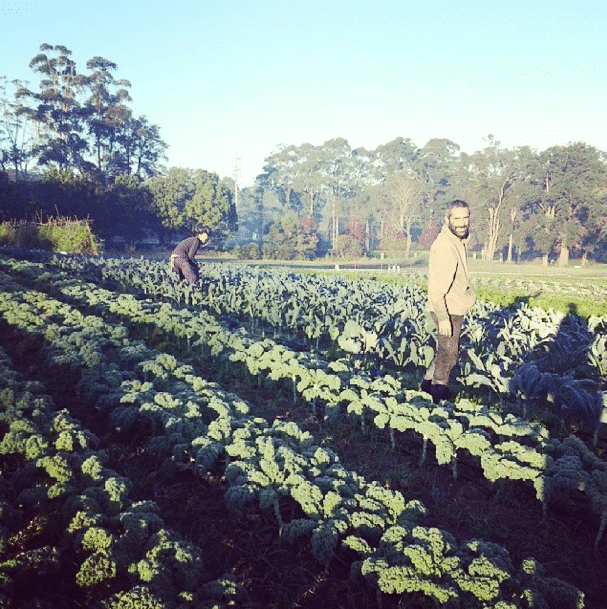 An urban-Sydney based farmer, Zag was an ex-intern at Milkwood who has gone on to work at several farms on the city's perimeter from Cooks Co-op to a permanent gig at Common2Us, while he sets up his urban farming project Green Up Top Urban Farms.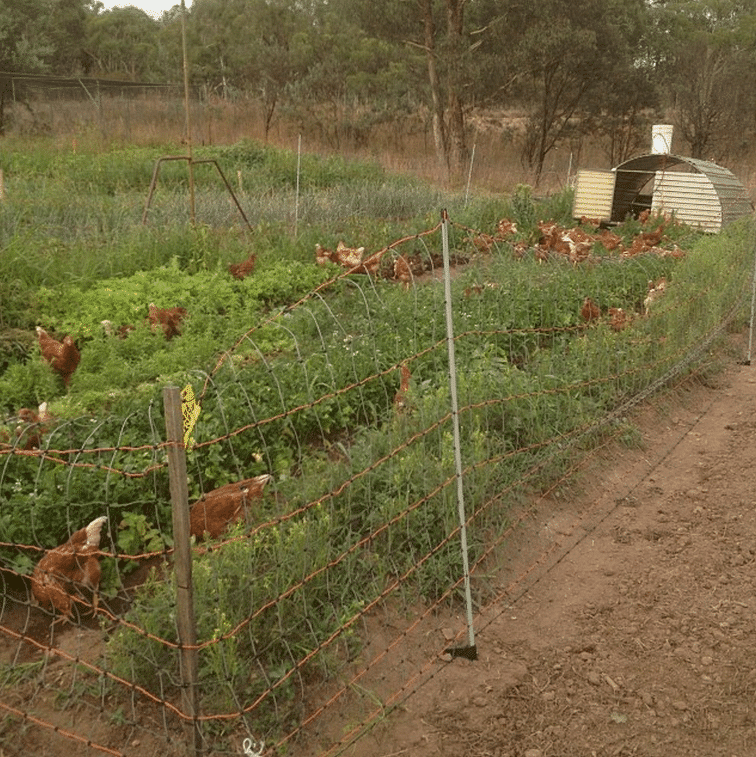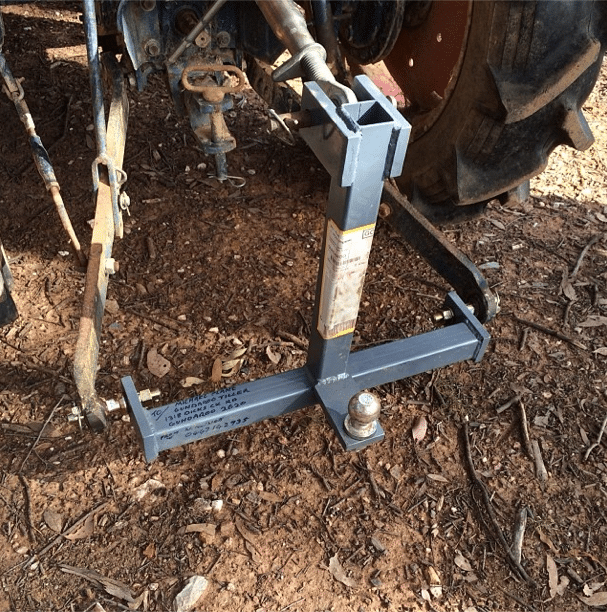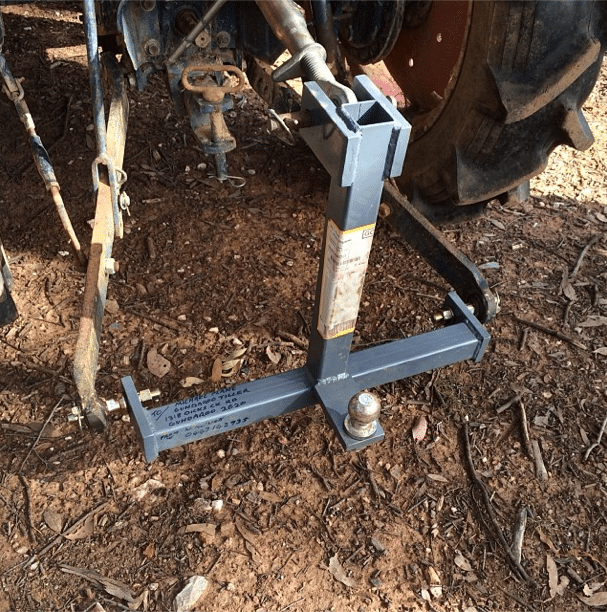 One of our fave small-scale organic market gardeners in rural NSW (who helped us set up the Milkwood market garden back in the day!), Joyce and Mike also run Gundaroo Tillers, a garden tool supply company, so post plenty of great pics for us gear nerds!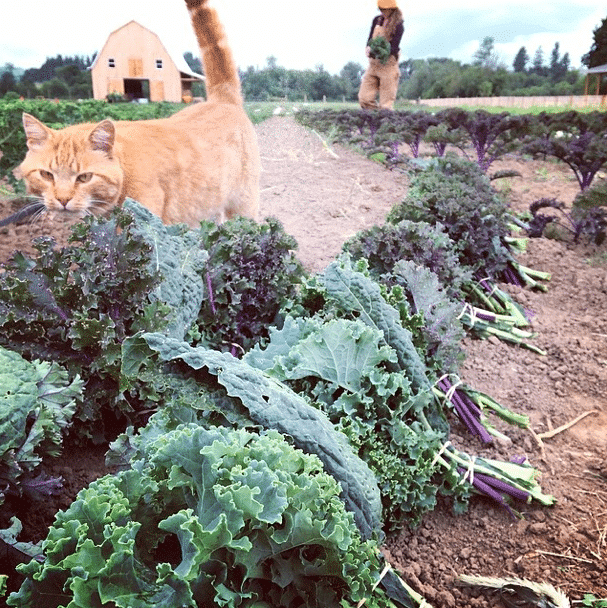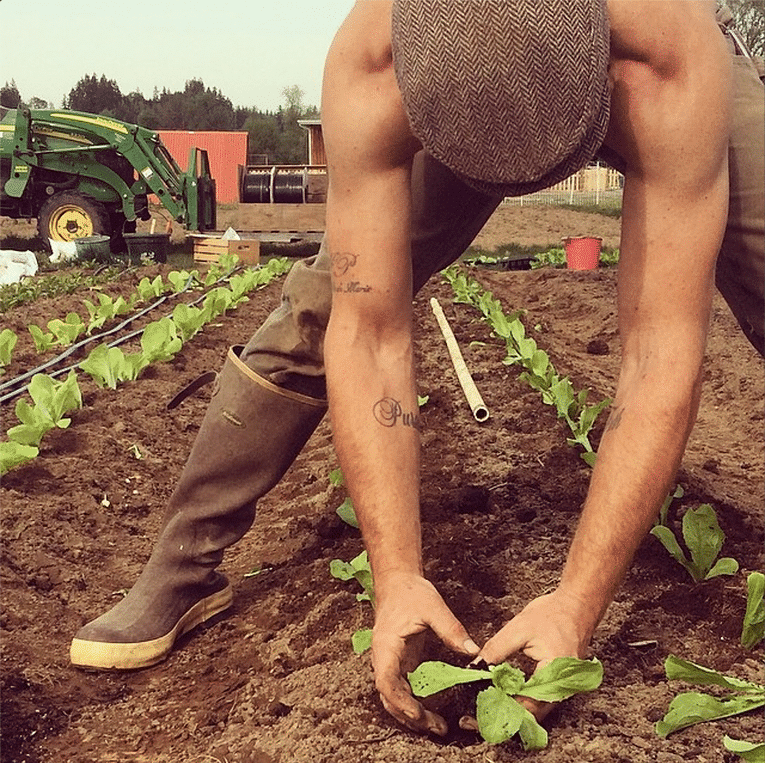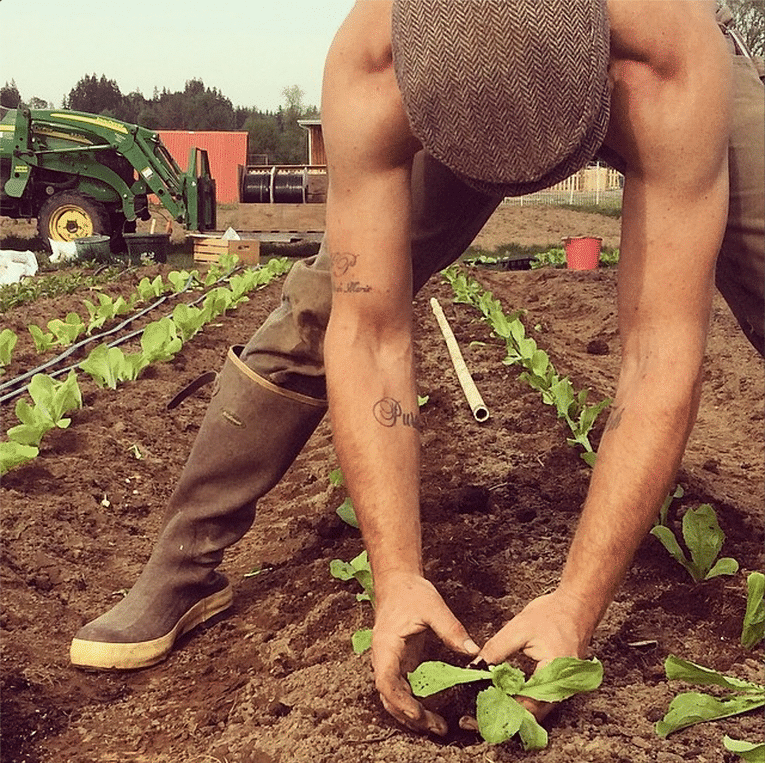 Brian and Jess are a young farming couple who started this thriving small organic CSA farm just outside Portland, Oregon in the US. From producing vegies, pastured beef, poultry, and pork, eggs, dairy and honey they have plenty going on and are consistently regular with awesome Insta updates.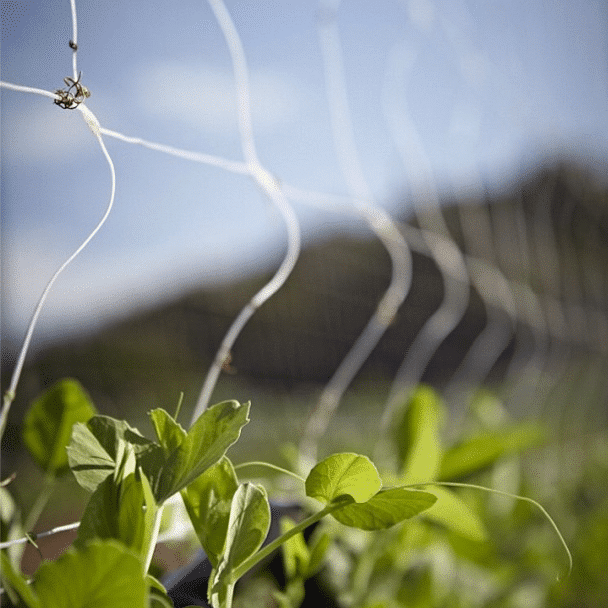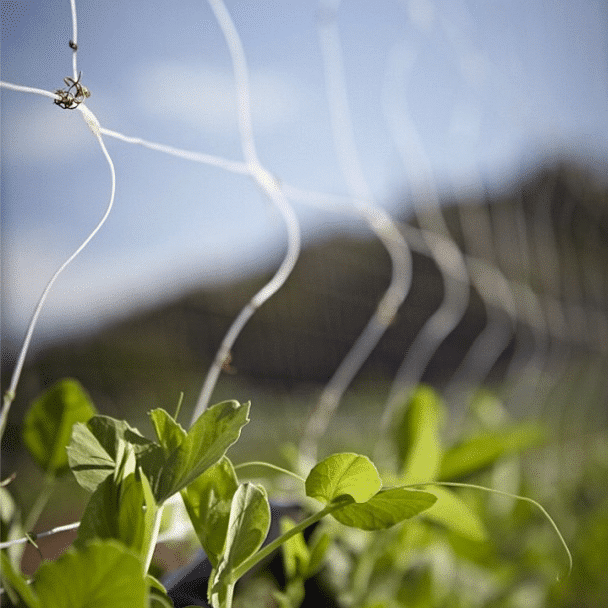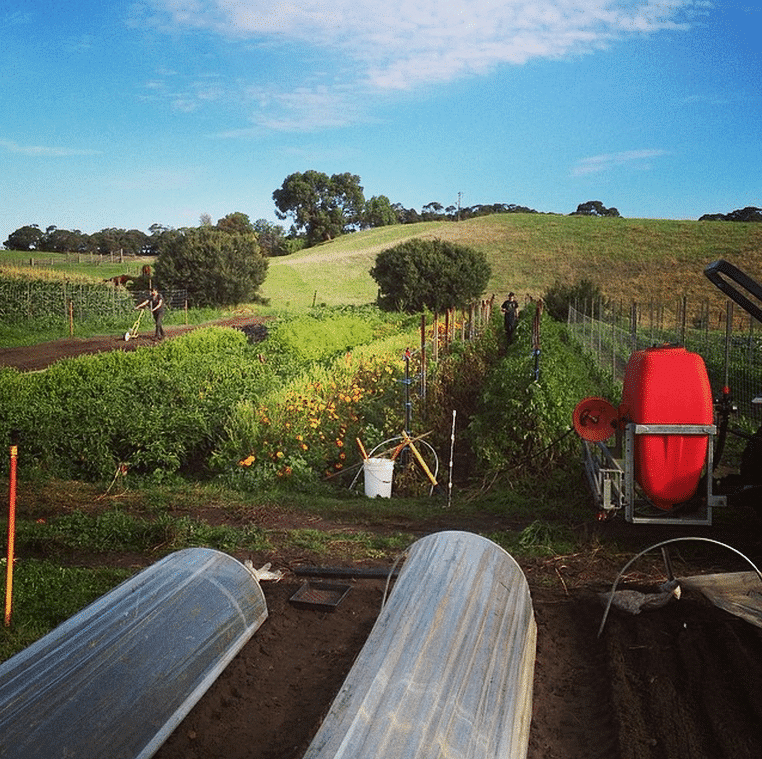 @transitionfarm and @transitionfarm_robin
Down south on the Mornington Peninsula in Vic., Peter and Robin run this small family farm using biodynamic and organic principles to generate vegetables and herbs for some very awesome weekly CSA boxes for local families.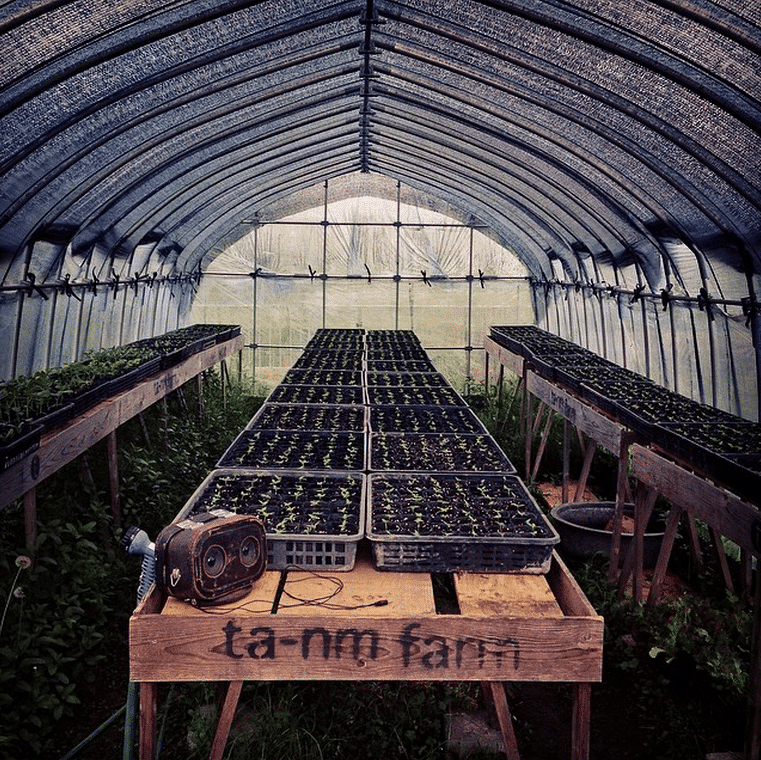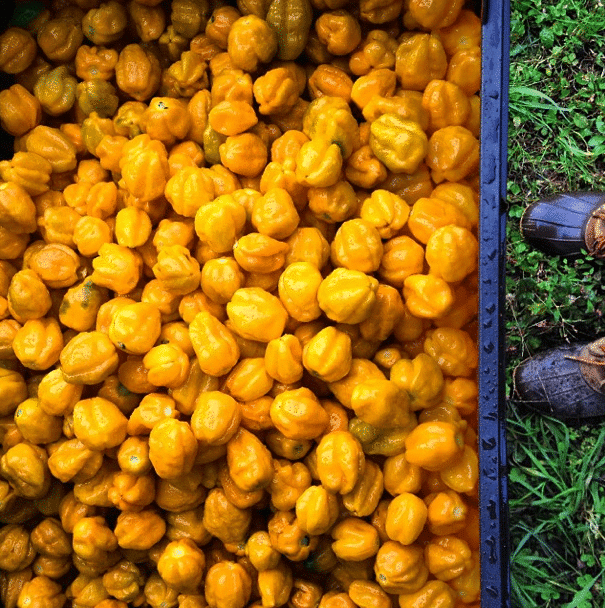 Taku 'Habanero Man' began his fascination with habeneros after being given a single habanero over a decade ago. He now grows an abundance of the chilli variety in Japan, all pesticide-free, and makes his own hot sauce under the name Mellow Habenero – which we're guessing is a little untrue.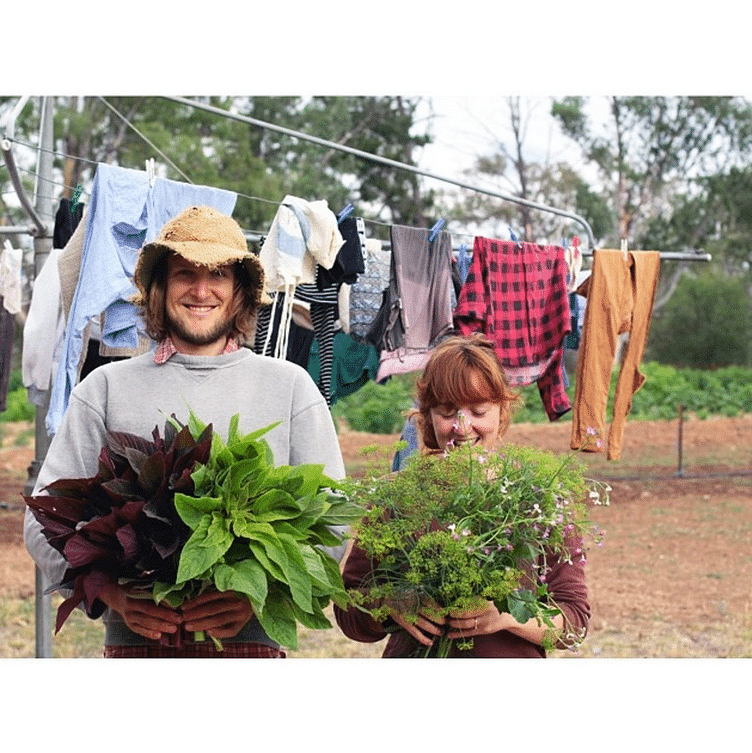 @grownandgathered
Matt grows vegetables and Lentil grows flowers at this great waste-free organic farm that delivers to Melbourne. The young couple also cure olives, bake bread, make nut milk and more, and do a rather lovely job of photographing it.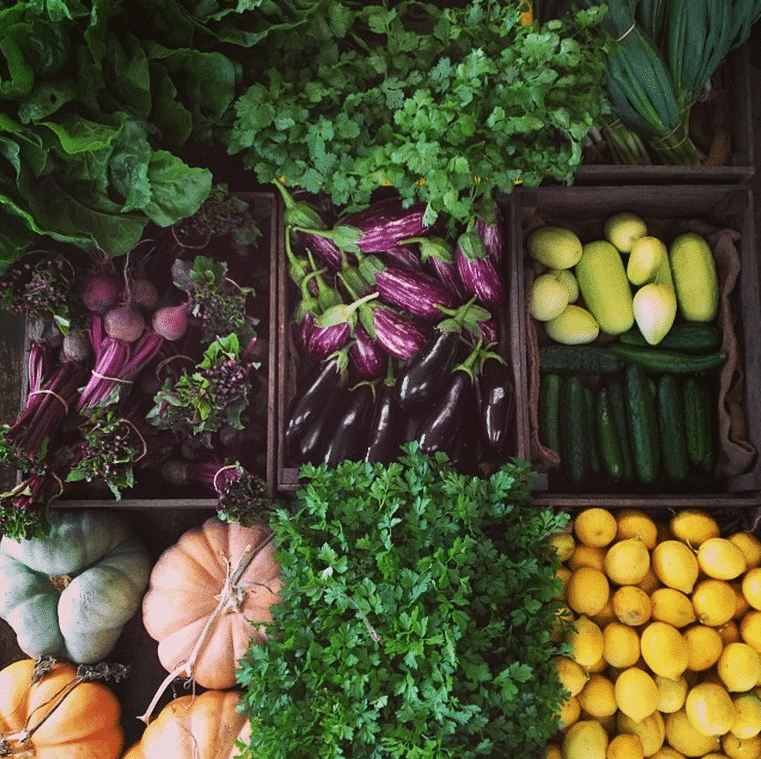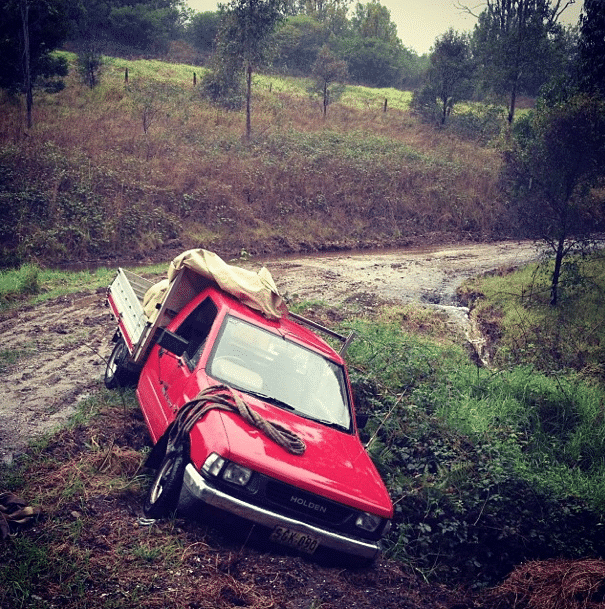 @oldmillroad_fb + @chertseygirl
On this inspirational small-scale family-run farm in Moruya on NSW's south coast, Fraser and Kirsti, along with their two young kids and naughty kelpie grow chemical-free veg and raise free-range cows and chickens. Plenty of great behind-the-scenes stuff here.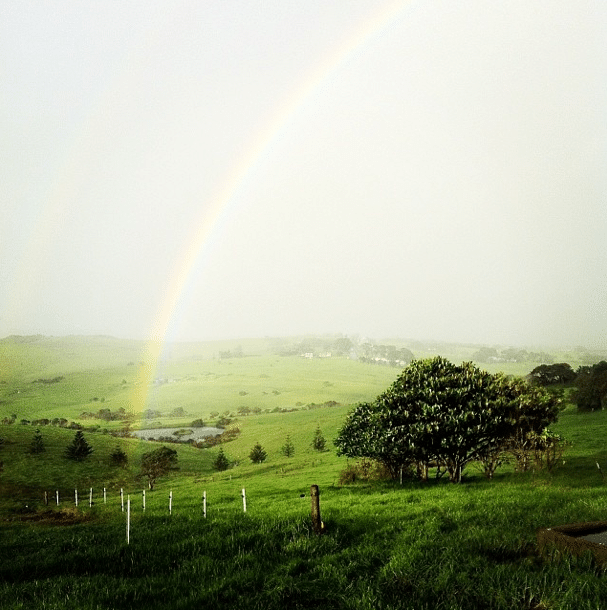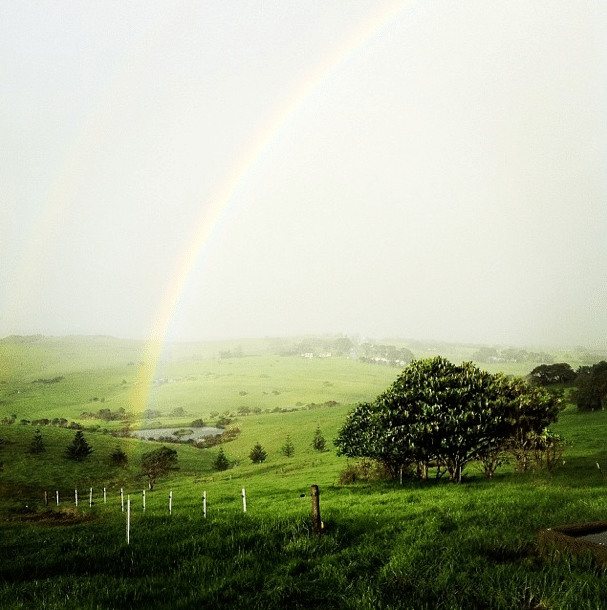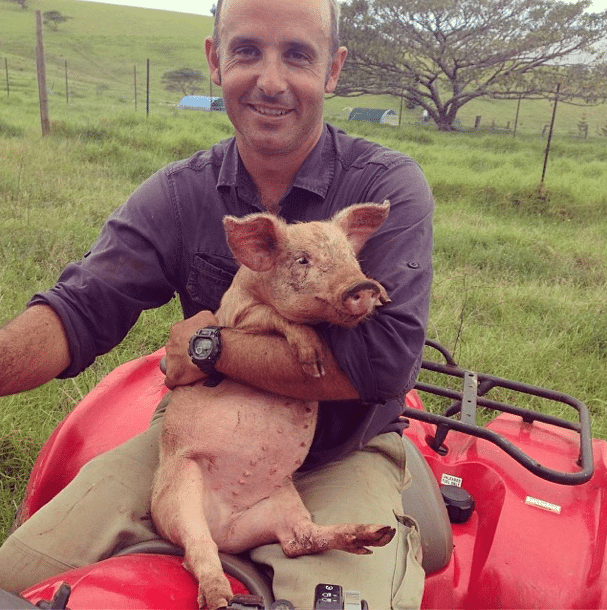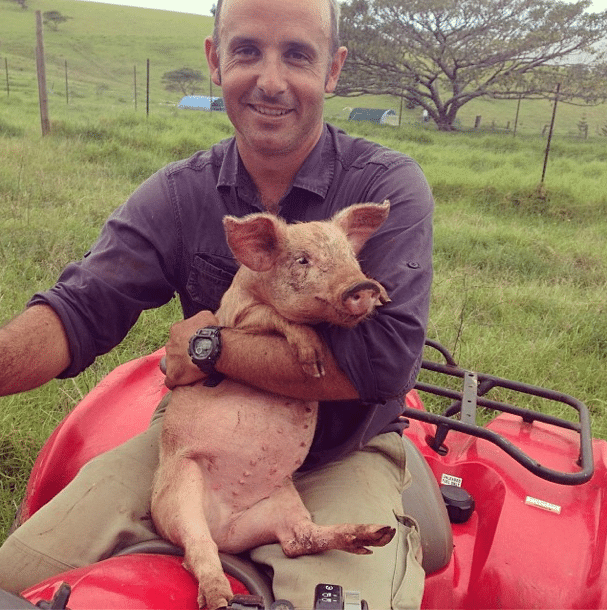 Milkwood's neighbours now we're on NSW's south coast are farming chickens, eggs, pork and vegies on one of the most stunning plots of land down here. Fiona and Adam also whip up amazing products including whole egg custard, biscuits and jams. (You can also find Adam on @fiascofarmer.)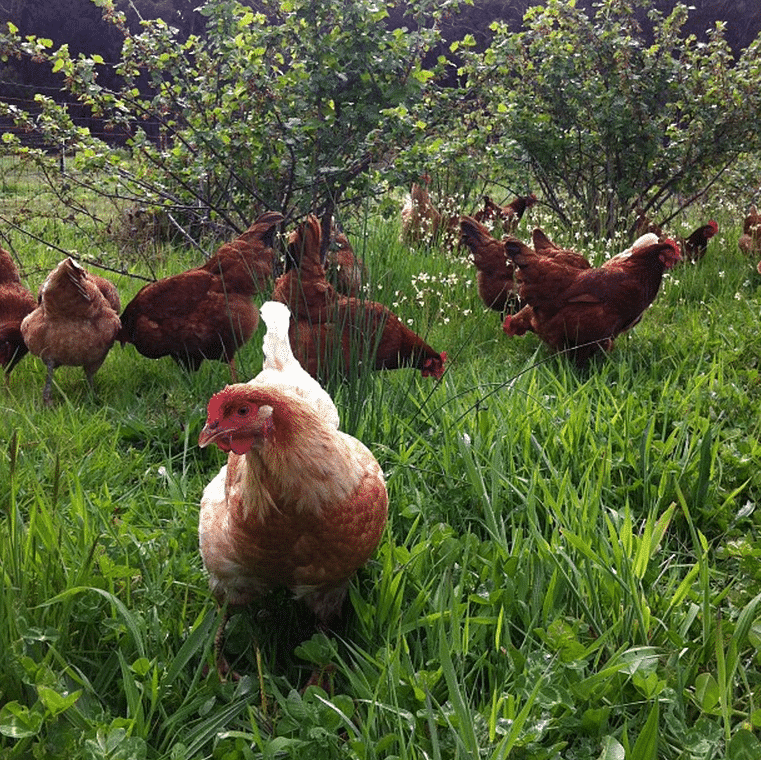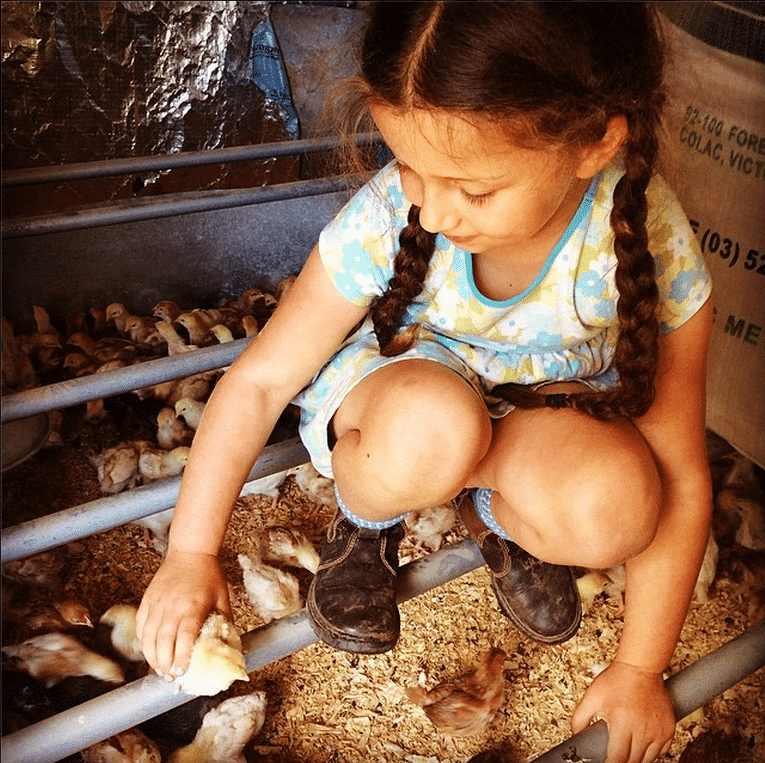 Kate and Brendon run Daylesford Organics in, yep, Daylesford Vic., a beautiful part of the world in which their orchards, market gardens and chickens are nestled. Both Insta accounts are pretty active and showcase the diversity of their day-to-day life on the farm.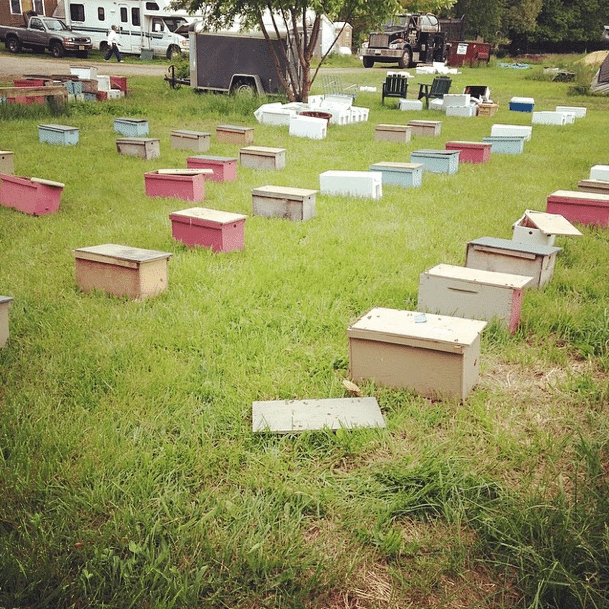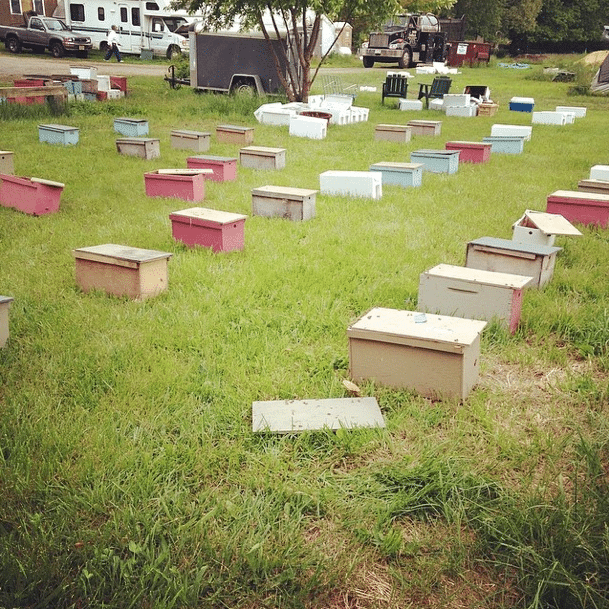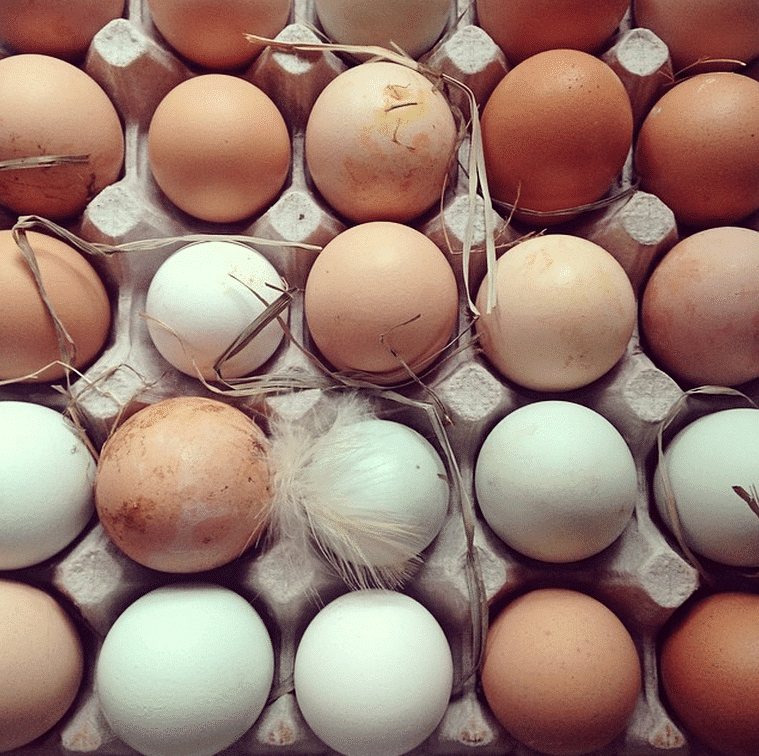 Once an urban gardener and beekeeper, Meg Paska and her partner Neil moved to country New Jersey, US, to start their own farm, where they keep goats, rabbits, chickens, bees, and grow plenty of veg.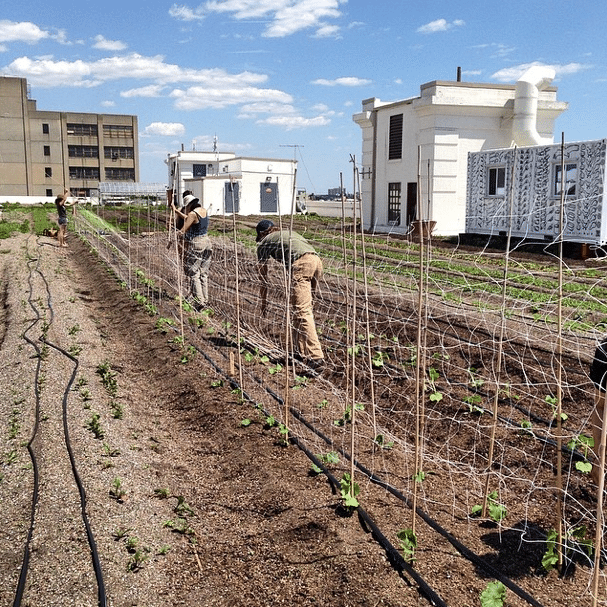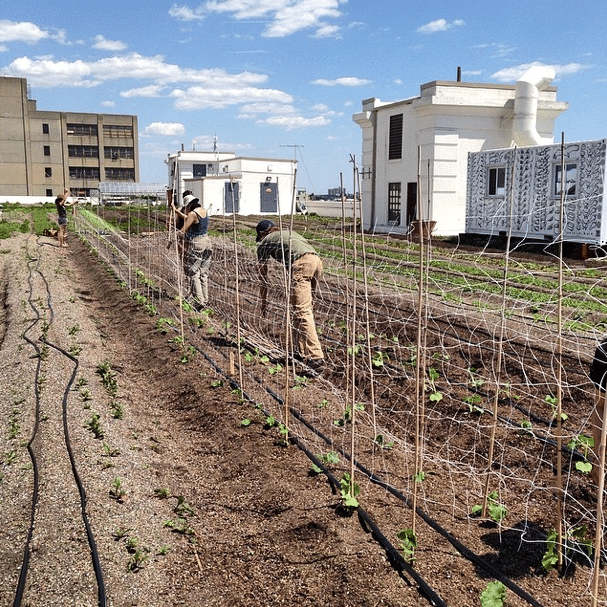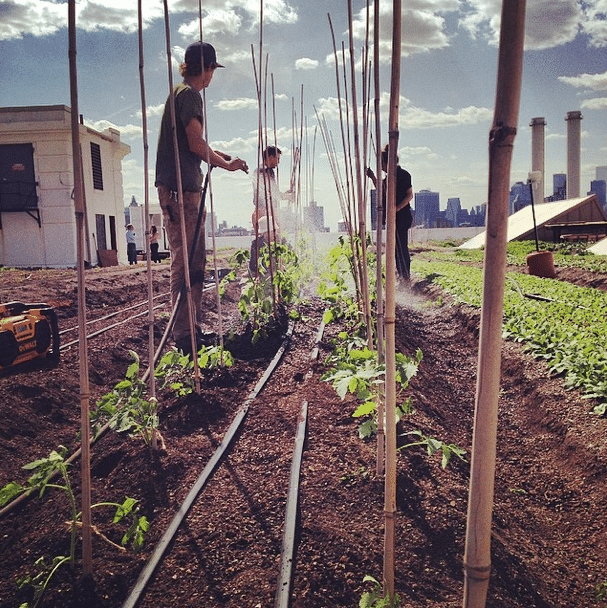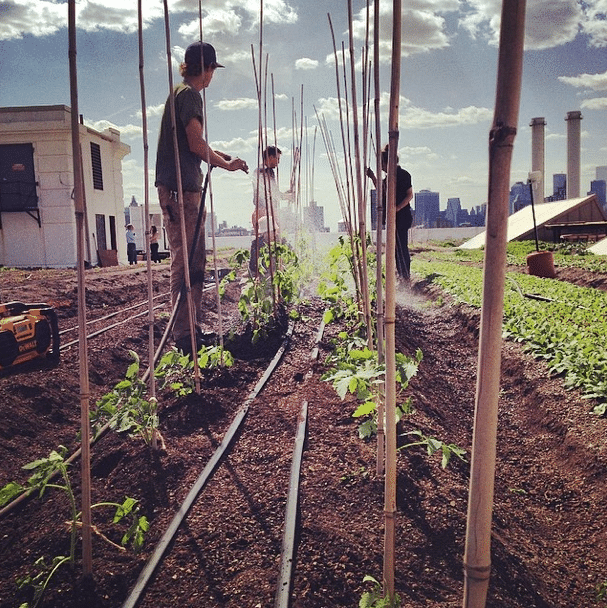 Perhaps some of the most well-known urban farmers getting around, the folks at Brooklyn Grange keep us updated with what they're growing organically on their two-and-a-half acres of rooftop farm in New York, US.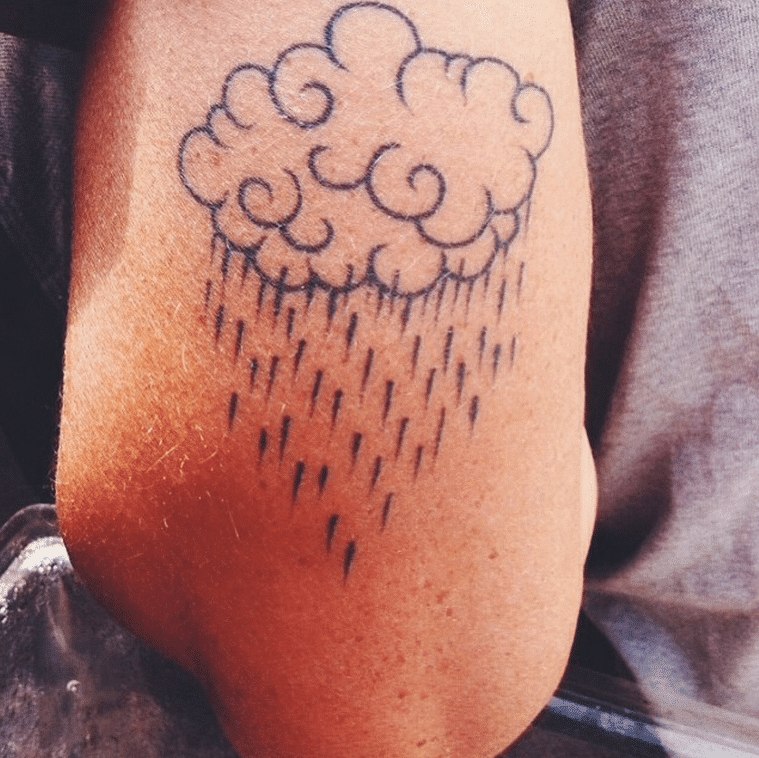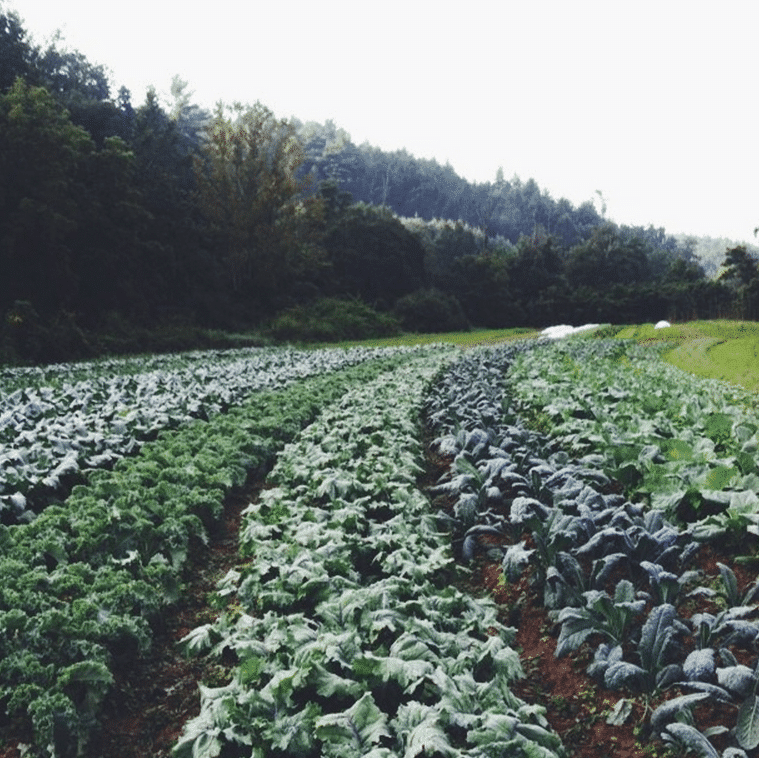 Documentation of daily farm life on this vegetable farm of young growers in western North Carolina, US, started by Joe. Well-shot pictures of produce and progress fill this popular and regularly updated Instagram.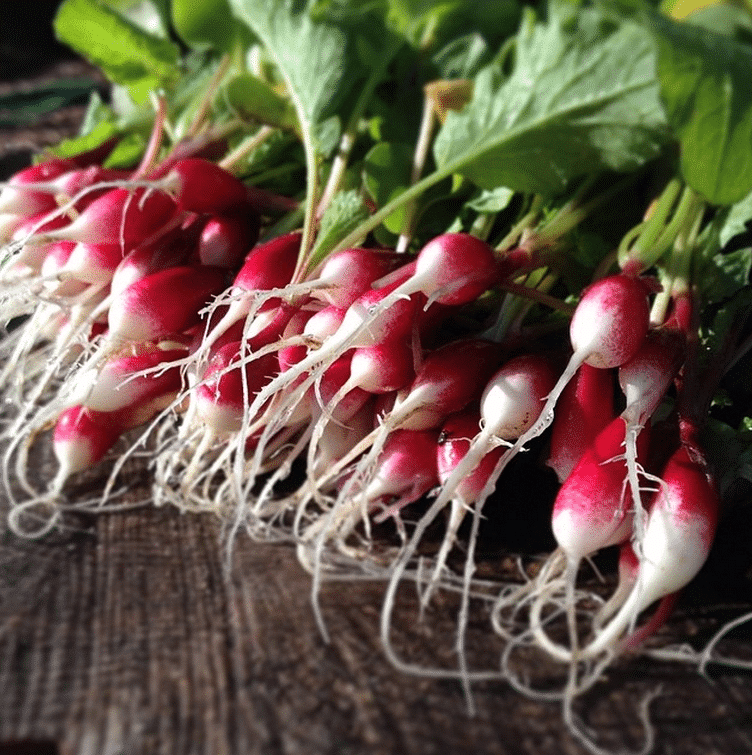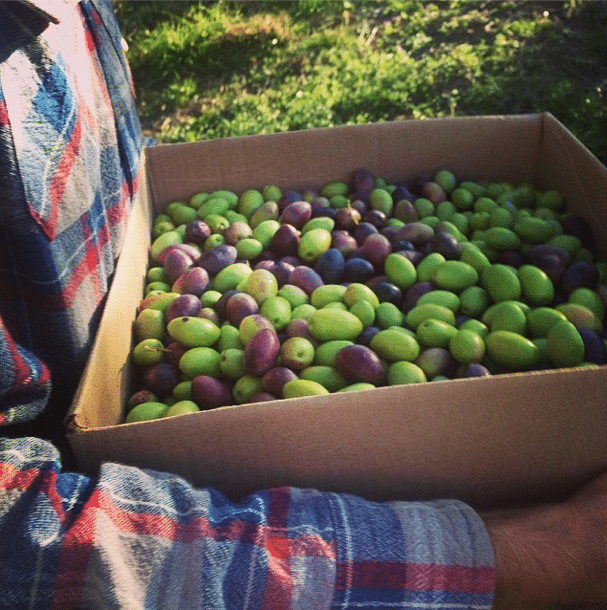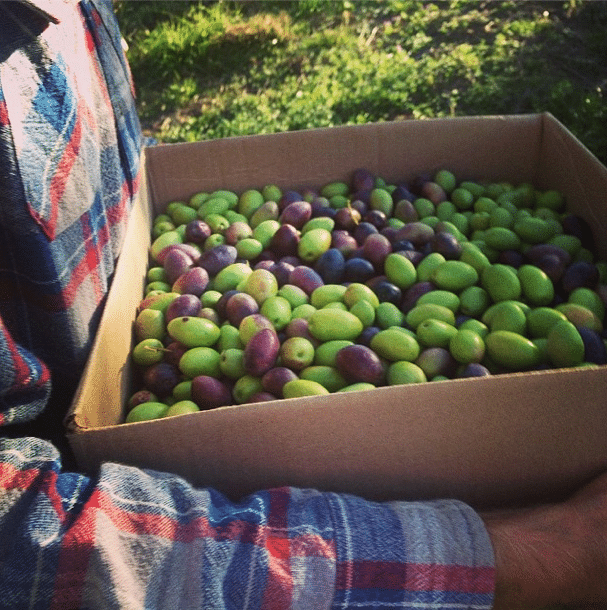 Growing organic vegies, olives and other goodies on this new farm started just last year at the Blue Mountains, on the outskirts of Sydney, Erika and Hayden throw plenty of diverse daily goodness our way.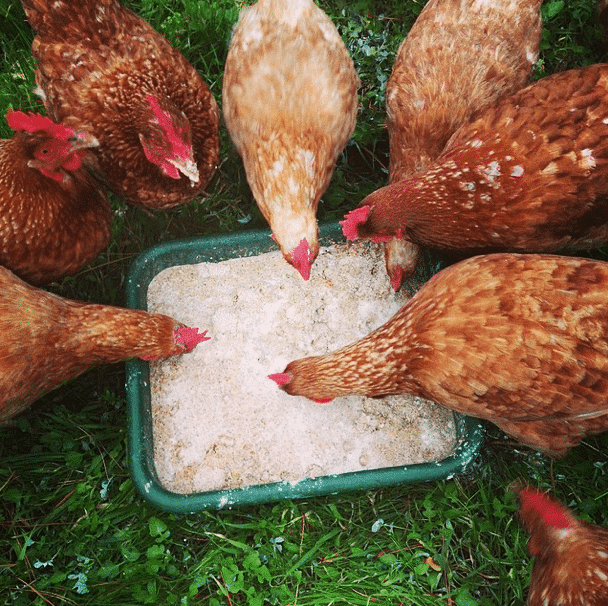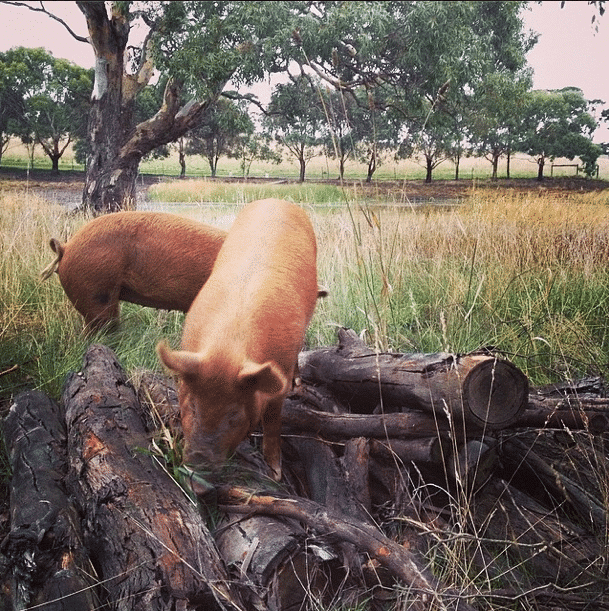 Hayden and Jasmin have a great feed keeping us updated with their escapades of producing natural and free-range ducks, pigs and cows, along with their fabulour pick-your-own berries.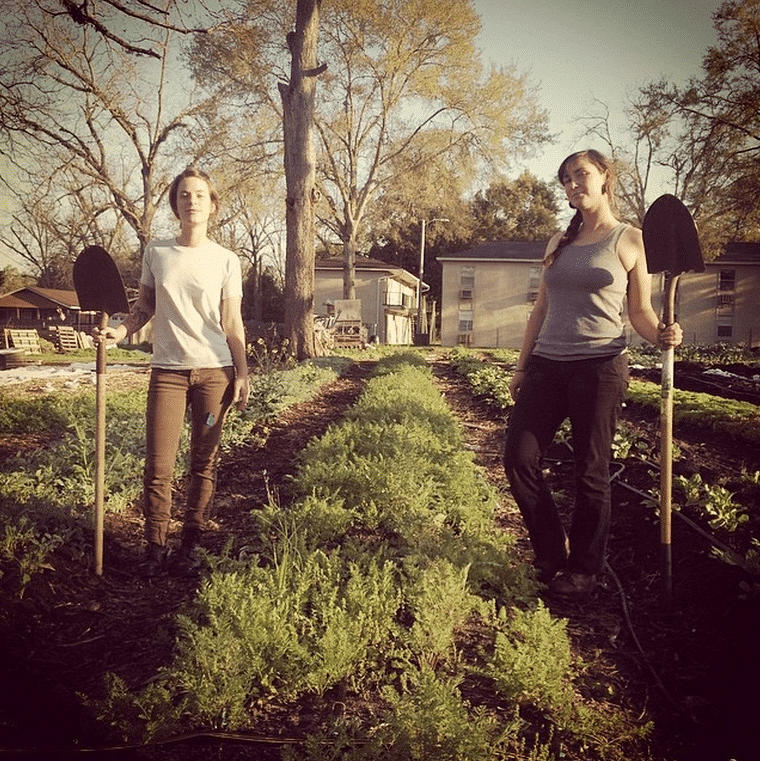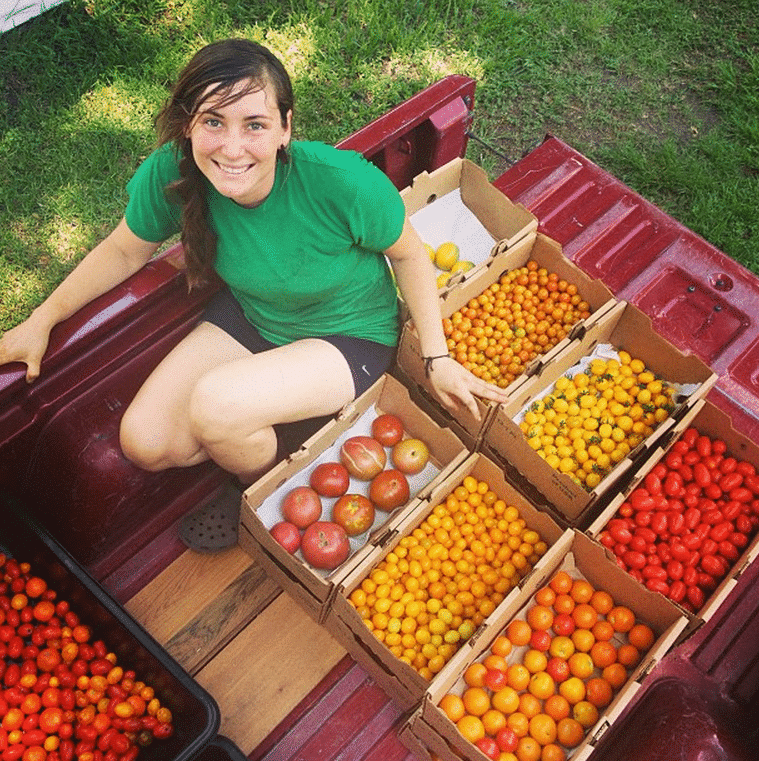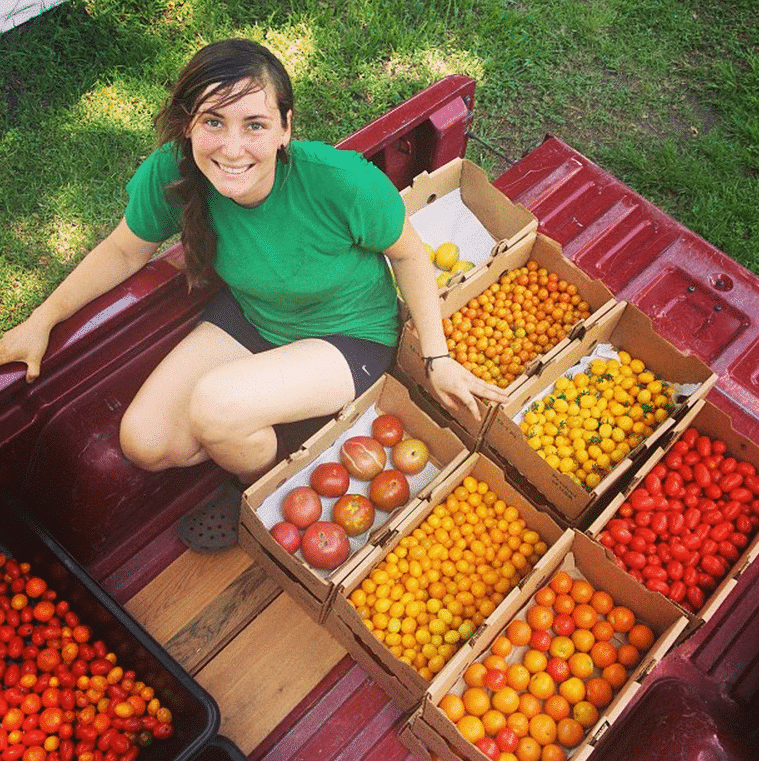 An urban farm in Florida US that grow chemical-free vegie goodness and then deliver to their customers by bicycle! Run by Claire and Danielle, the two young farmers run one very cute community-oriented feed!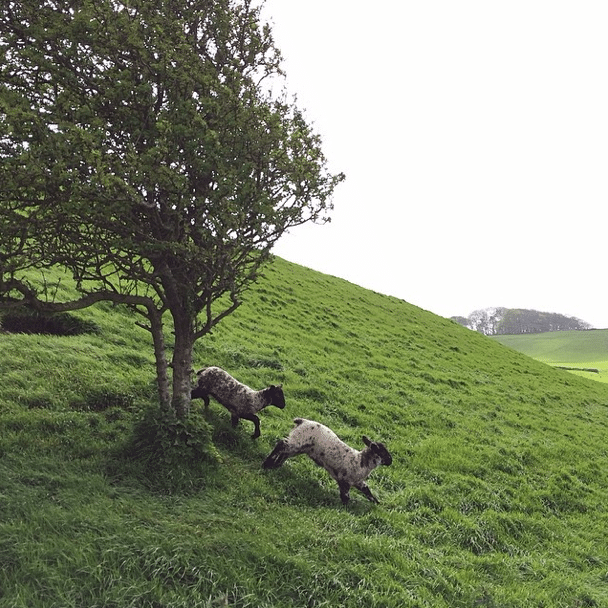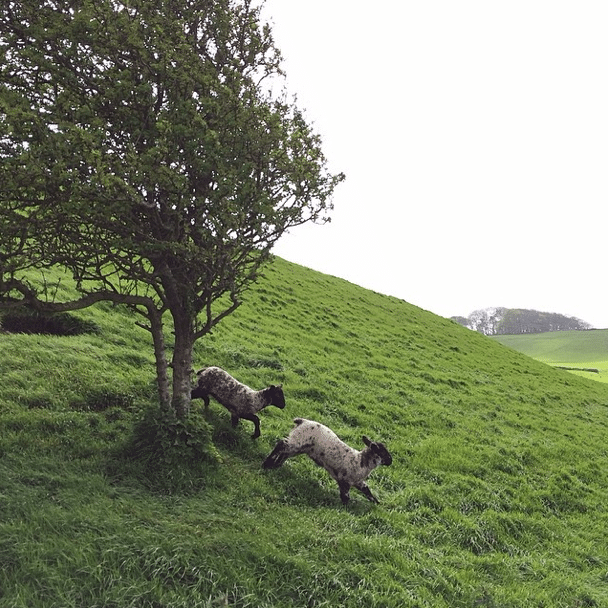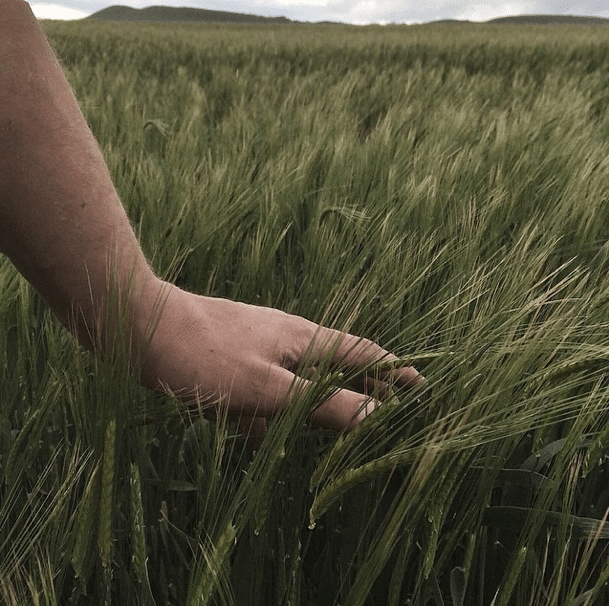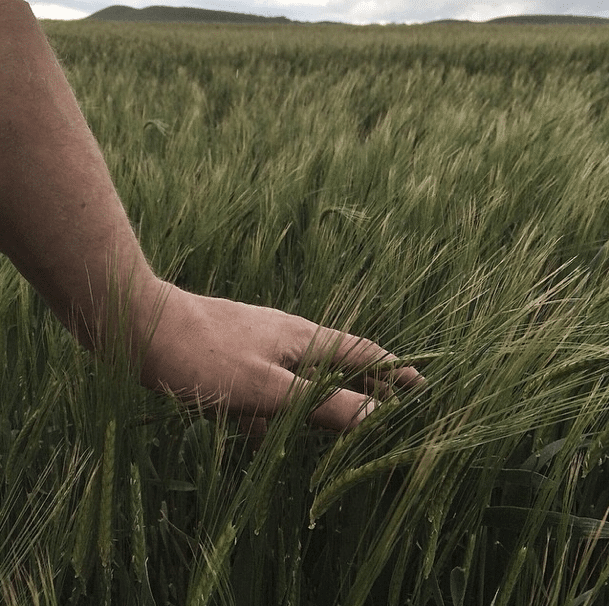 In the Isle of Purbeck in England, Ben Hole runs his small family livestock farm with his cousin Mark, producing well-raised lamb, beef and pork along with wool – which they have just started spinning themselves.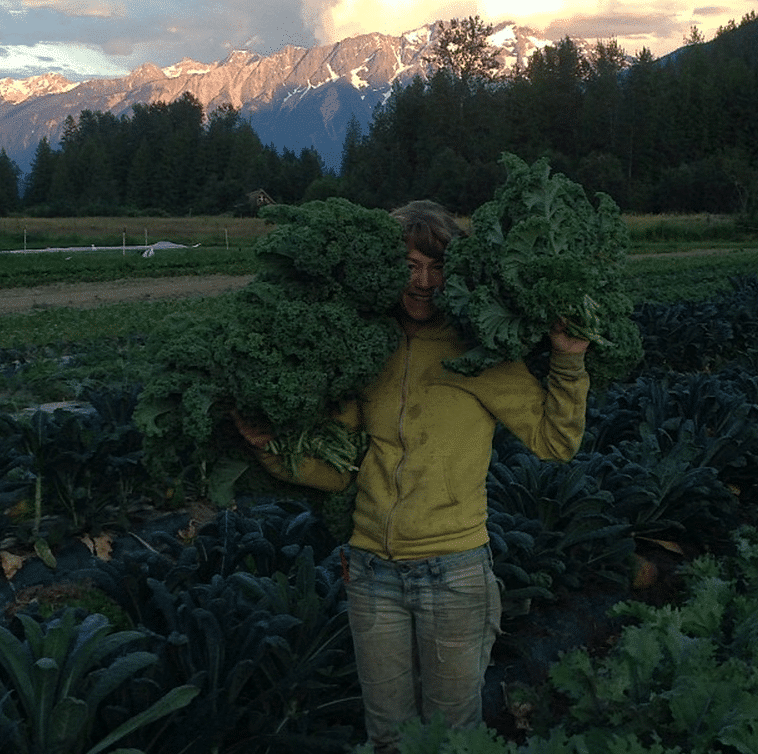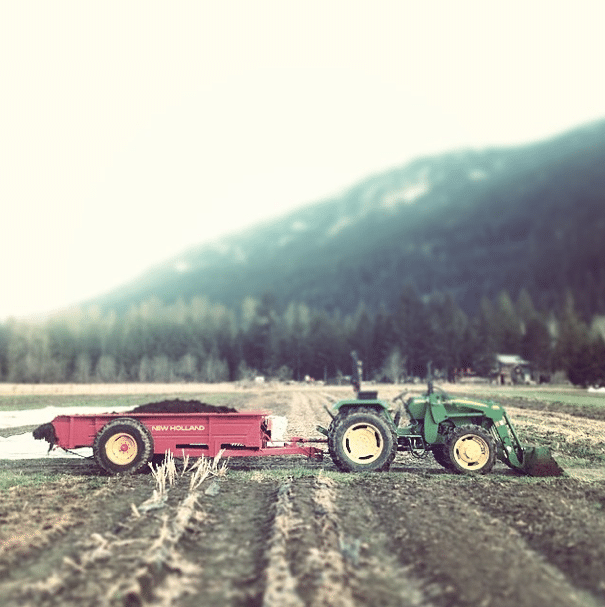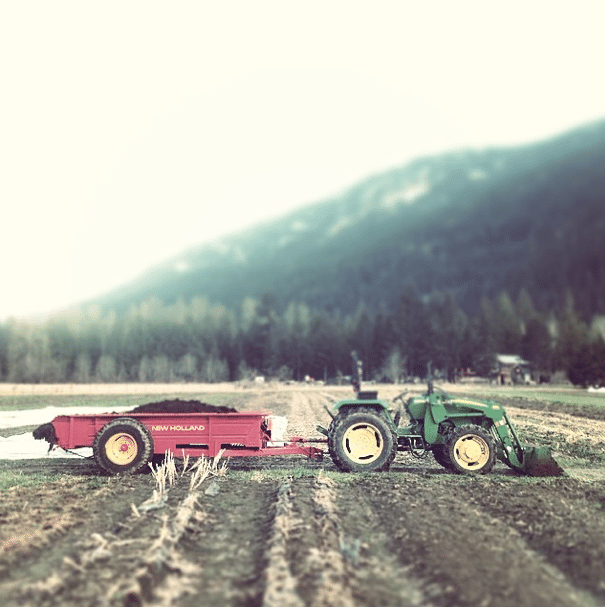 In the stunning mountain region of Pemberton, BC, Canada (just north of Whistler) this family run farm produce a huge variety of vegetables and herbs throughout the ever changing seasons.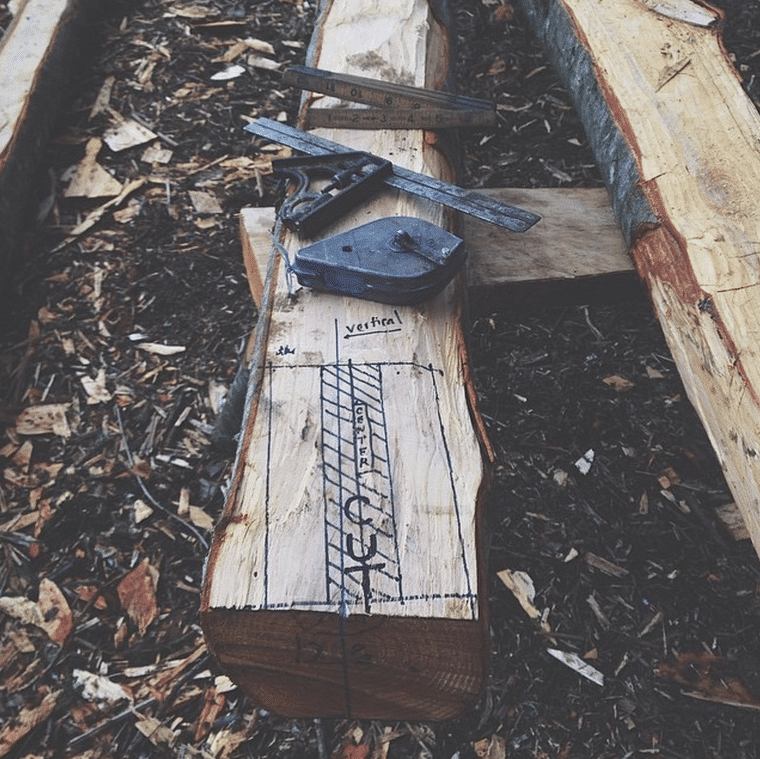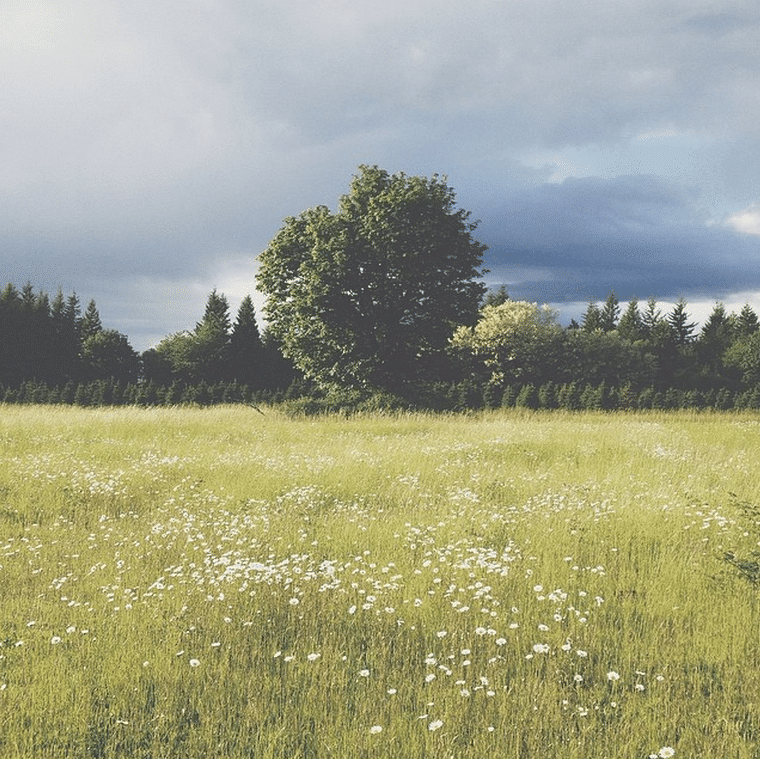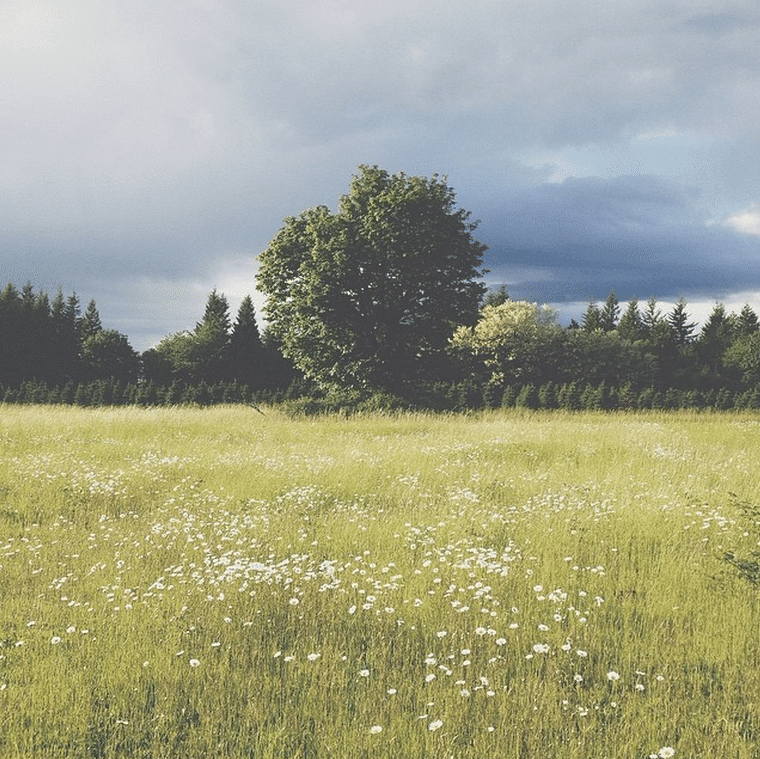 A vegie farm in its second year in Washington, US, these guys offer a 20 week CSA subscription throughout their growing season, specialising in salad and Asian greens.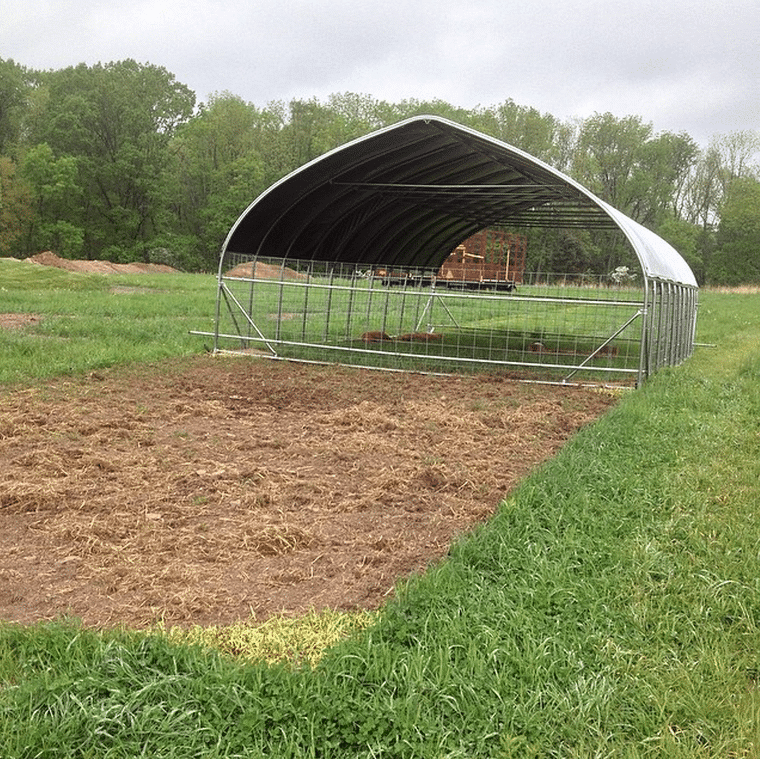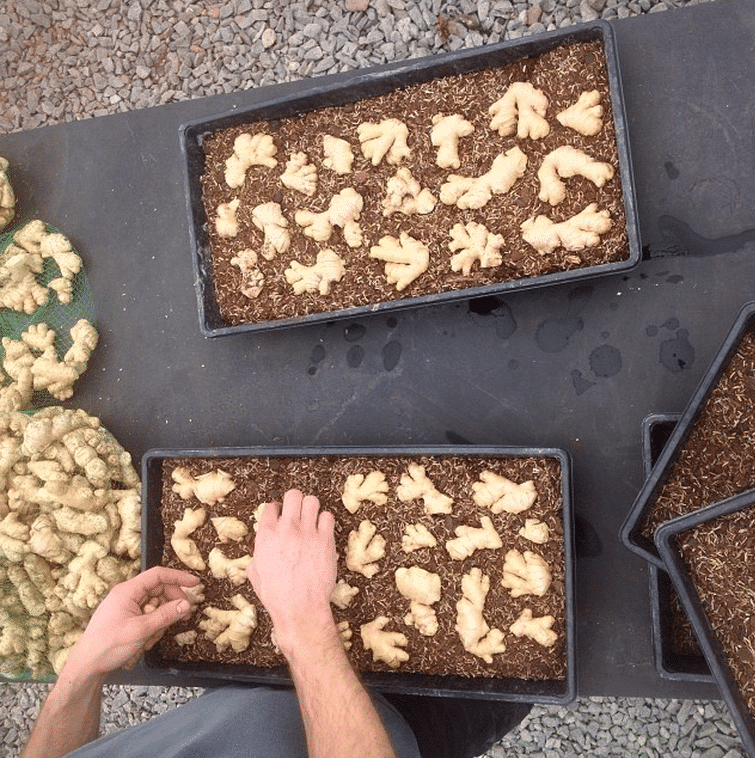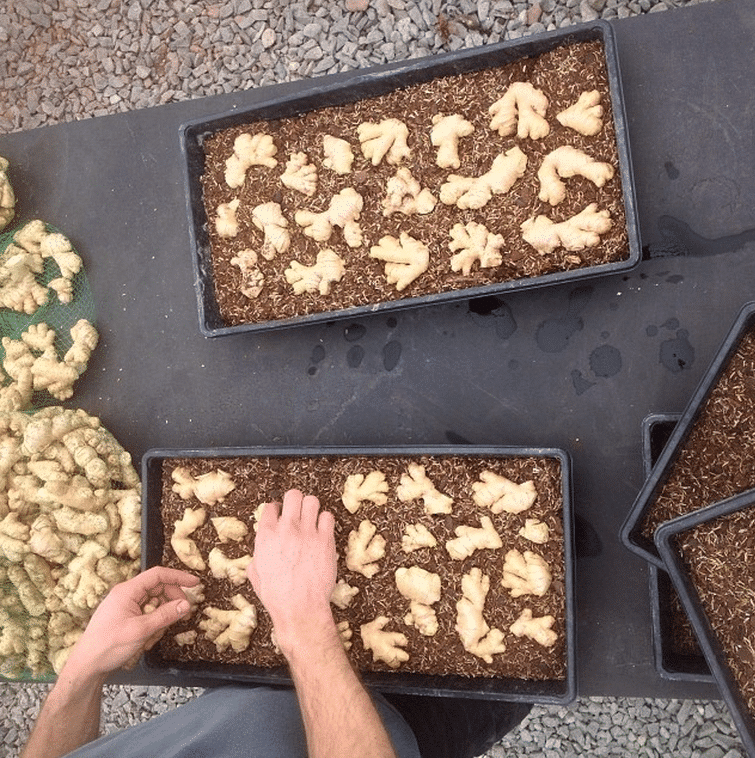 Steve of Great Road Farm uses Eliot Coleman's 'beyond organic' principles on his vegetable crops in New Jersey, US, that are just two years old. Plenty of pics of his tasty produce to be found on his feed.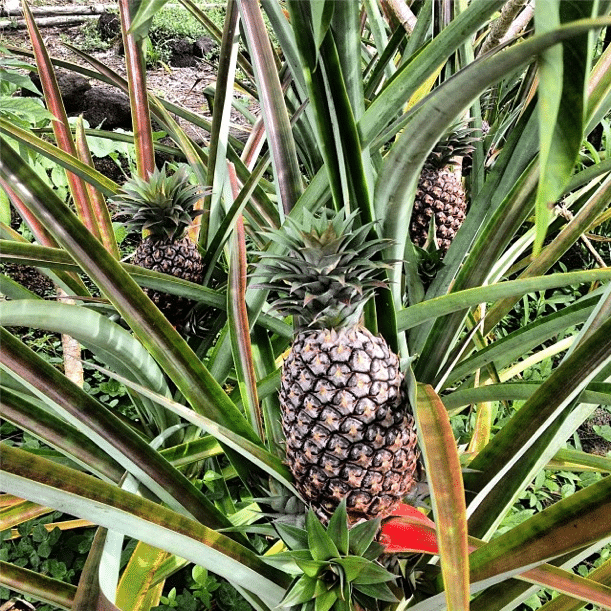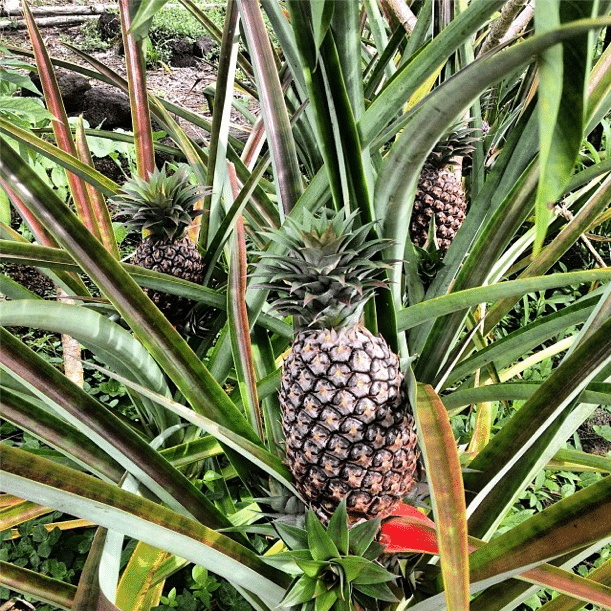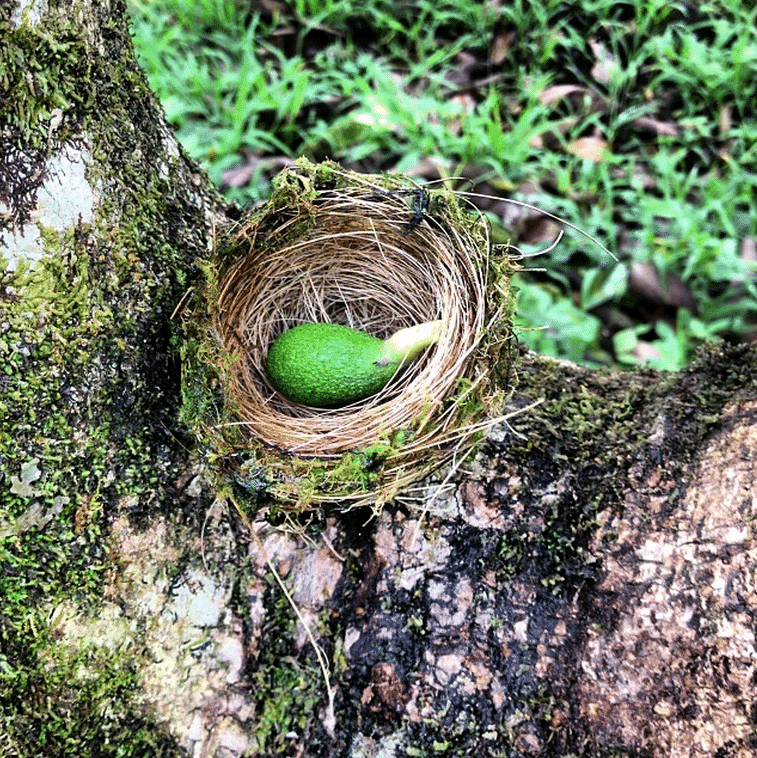 And for your tropical hit, there's folks like Kumu Aina Farm – a nine-acre organic and off-the-grid farm in Hawaii. Tropical fruit, cows, chooks and bees abound here.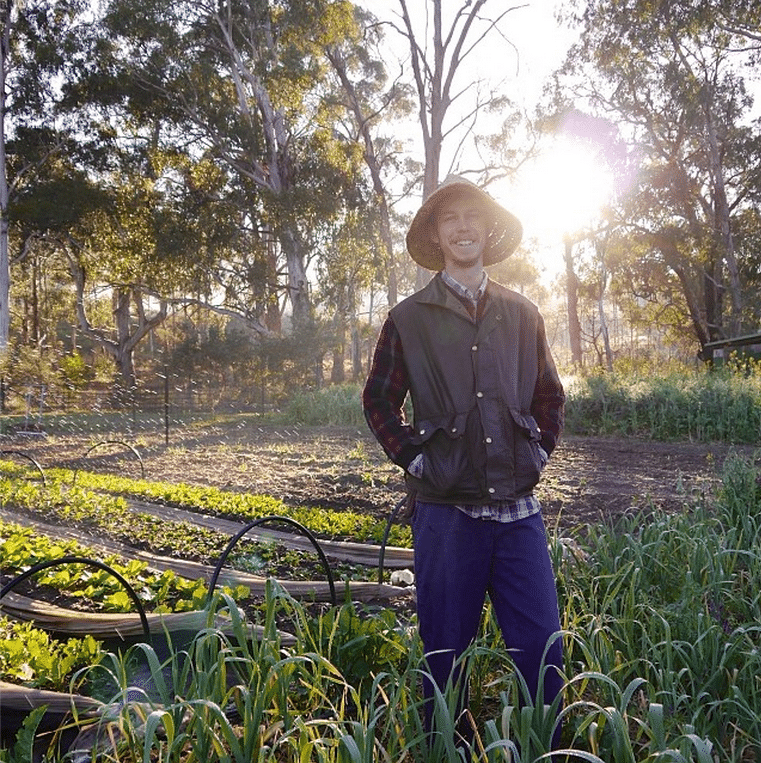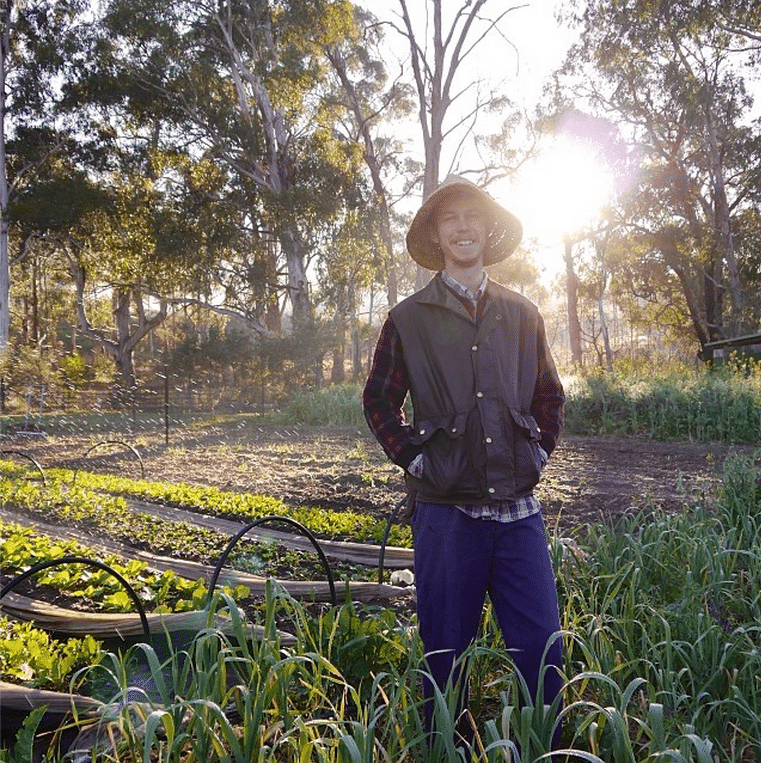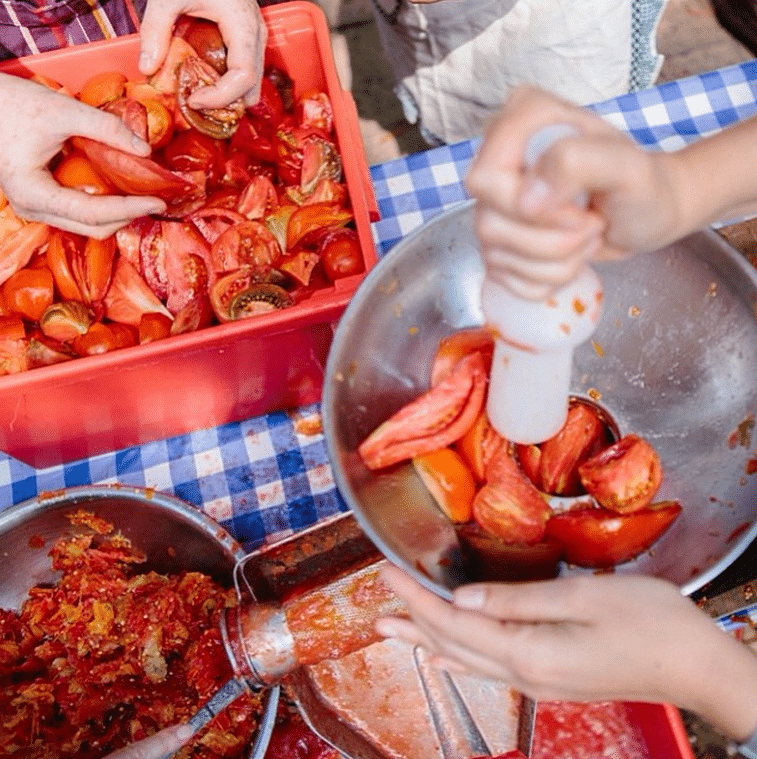 Oh and there's also us. Although we've recently decamped from our small farm for a spell (the why is here), we're often at a range of amazing small farms;  looking, teaching, learning, helping. So you can still get your farm fix with us, too.
So. That's by no means a complete list of the awesome farmers to be found on Instagram, but it's a start!
Hooray for all those hard-working growers out there who spend their time feeding their communities clean food. You're all our heroes. Please keep going.
Got any super favourites that you can't believe we missed? Feel free to comment and add them below. The more the merrier.
Lead photo by workinghandsfarm.
*Hey I might just add that this is not a quasi-instagram ad, and yes I know they're owned by crackbook and all the rest.
But. Having done the remote-area farming thing, we appreciate connections with friends and peers by whatever means necessary. And if instagram is currently proving somewhere effective to gather, share and learn from each other, then so be it.
Message of over medium and all that. Anyway. Go farmers, go!