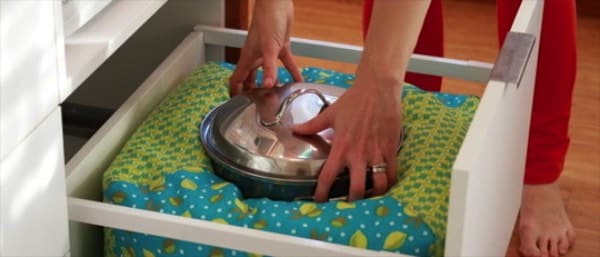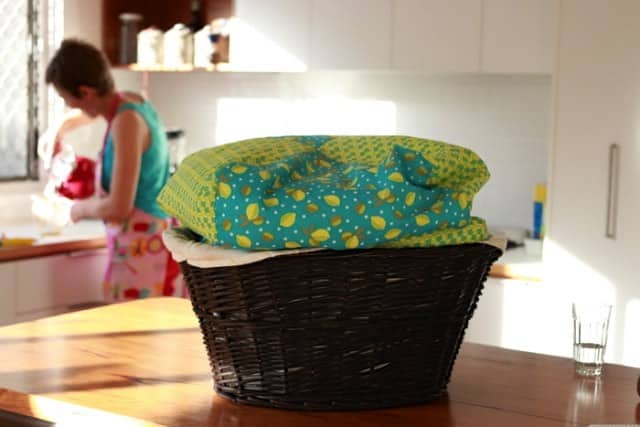 Our great-grandparents didn't have slow cookers to make their life easier. But they may have had something similar – a box of hay.
Haybox cooking involved placing a hot pot of food in a nest of hay and leaving it there to complete cooking. Thermal cooking is an efficient and convenient way to cook – so it's not surprising its making a comeback.
What is thermal cooking?
Thermal cooking is a great way to save energy because food is cooked without continuous heat. A meal is heated using a conventional stove, solar oven or fire and then placed in an insulated container where it continues to cook due to the retained heat.
Thankfully we can embrace this old way of cooking – without resorting to having a hay box sitting in the corner of our kitchen.
Modern and convenient ways to use thermal cooking
These days, there's a range of thermal cooking containers available.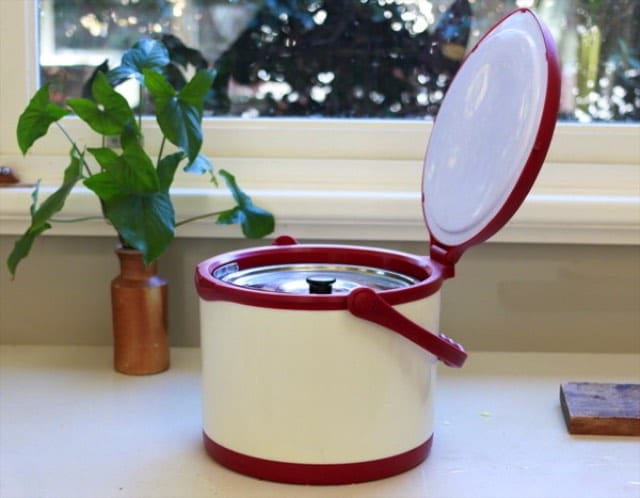 1. Insulated or vacuum thermal cooking pot
I use an insulated pot designed specifically for thermal cooking. They are popular among caravaners and are used for Asian cooking – so are easy to find in camping or Asian grocery stores.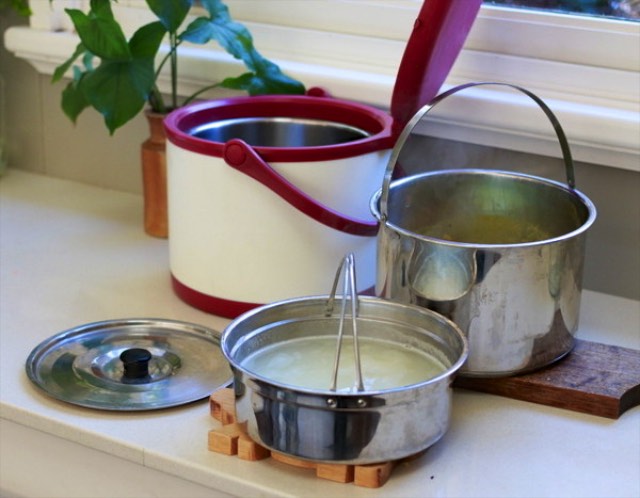 Thermal cookers are basically one or two pots that sit inside an insulated or vacuum flask.
I use mine regularly. I toss the ingredients for a curry in one pot and put rice and water in the other. Each pot is boiled for a couple of minutes and then placed in the insulated flask. Hours later I open it and dinner is ready.
They are particularly useful for taking food on a picnic or to a friends place.
I also use my thermal pot for foods that would otherwise sit on the stove for a long time – like chickpeas, oat groats and beans. Oat groat porridge cooked in a thermal cooker is particularly good.
I bring oat groats, water, dried fruit and spices to the boil in the evening; place in the insulated container, and by the morning we have warm porridge ready to eat.
2. Wonder box
A friend of mine uses a home made wonder box.
Originating in South Africa, wonder boxes and the similar commercially available wonderbag, are essentially a bean bag for your pot.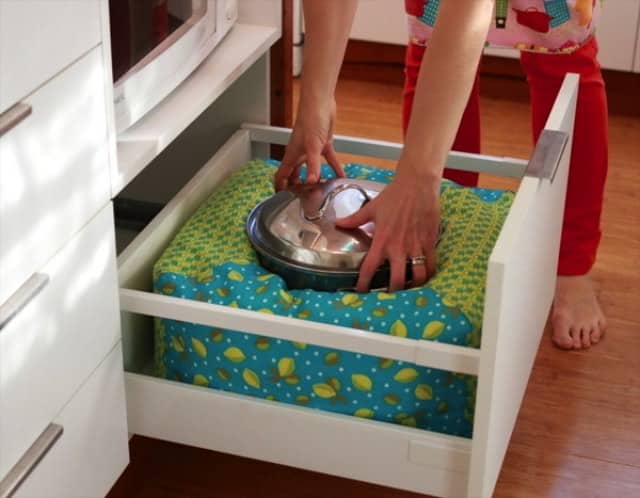 My friend has been cooking with a wonder box for more than a decade and loves it so much that they included a custom draw just for their wonder box in a recent kitchen renovation.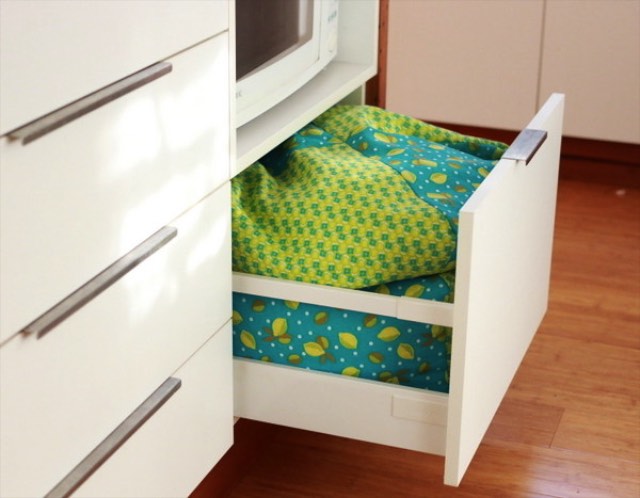 She cooks winter stews and other slow cooker recipes in her wonder box and particularly loves that she can prepare dinner in the morning and walk in the door in the evening and have dinner on the table in minutes.
Add a basket and the wonder box becomes portable.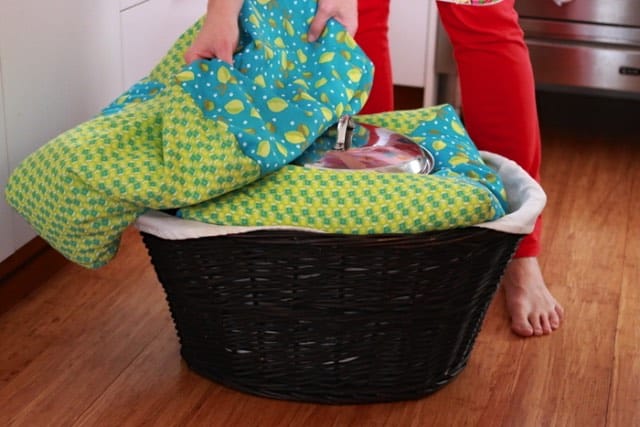 3. Make do or DIY
You don't need a specifically designed thermal cooker to embrace the idea of thermal cooking.
Insulated food jars or flasks are great for cooking single serves. I often use an insulated food jar to cook a single serve of porridge or kitchari if I have to race out the door without having time to eat breakfast or if I want to take a warm lunch on the road.
I bring the ingredients to a boil and then place in the insulated food jar. An hour or so later and the porridge is ready and by lunchtime the kitchari is perfectly cooked.
You can also wrap pots in blankets or sleeping bags and place them in an esky or cooler bag.
Thermal cooking tips
No matter what type of thermal cooker you use, here's some tips:
Any meal that you would cook in a slow cooker can be cooked in a thermal cooker. Rice, porridge, curries, stews and soups are ideal.
Make sure you bring your food entirely to the boil. It's important that the food is at boiling temperature throughout before placing it in the insulated container.
Experiment with cooking times and use common sense. Some foods only need to be boiled briefly. For example, rolled oats, white rice and pasta will only need a couple of minutes of boiling and will be cooked after a couple of hours in the thermal cooker. Whereas meat, potatoes or dried soaked beans may need to be boiled for more than ten minutes and left in the thermal cooker all day. If you find something isn't ready when you want it to be – place it back on the heat for a little longer.
It's important to be conscious of the risk of bacterial growth. If food temperature drops below 60 °C (140 °F) for more than an hour or two there may be a risk of food poisoning. Although given that you boiled the food for a couple of minutes plus before putting it in the cooker, effectively pasteurising it, the risk is low. If in doubt use a food thermometer to check temperature or reheat the meal to boiling before eating.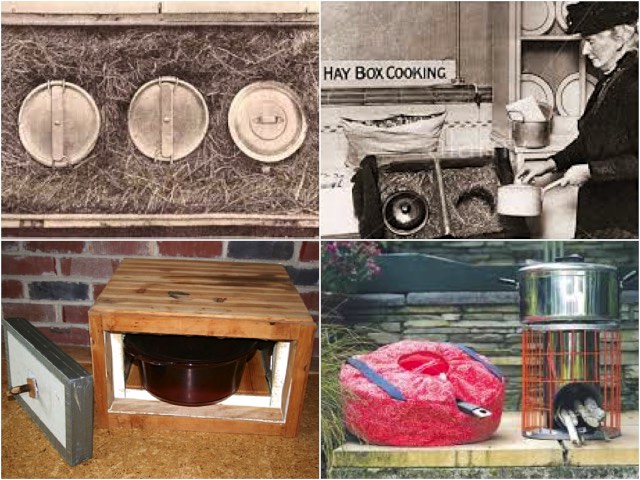 Thermal Cooking Resources
Do you have a thermal cooker? What do you make in it? We'd love to hear…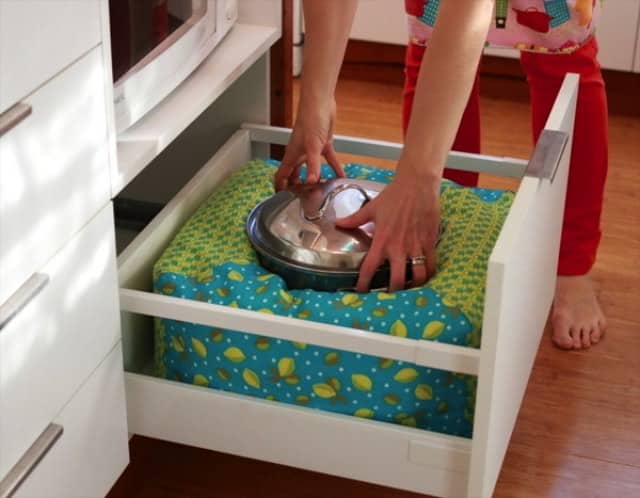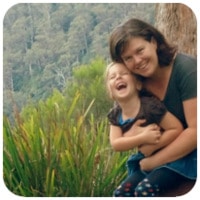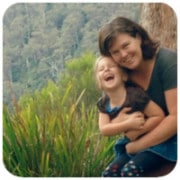 Today we're welcoming Tricia Hogbin to our blog – she'll be sharing tips around things like slow living, nature play and important things like microbat houses.
Tricia recently moved with her family from a small urban block in Newcastle to a rural Hunter Valley property. She blogs at littleecofootprints.com. Welcome Tricia!