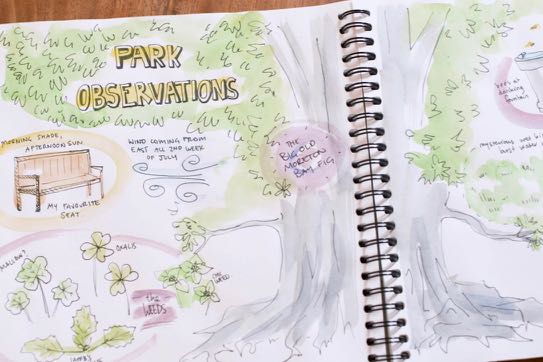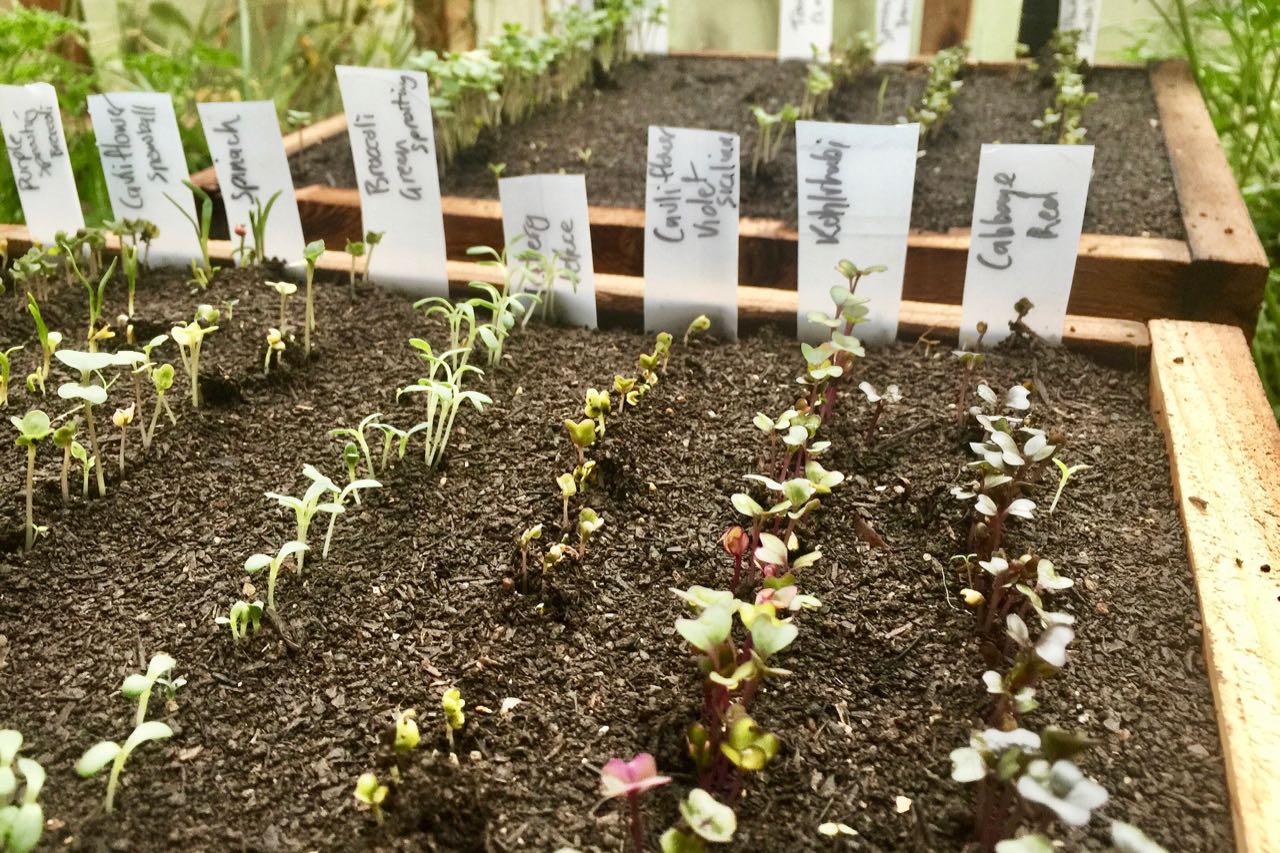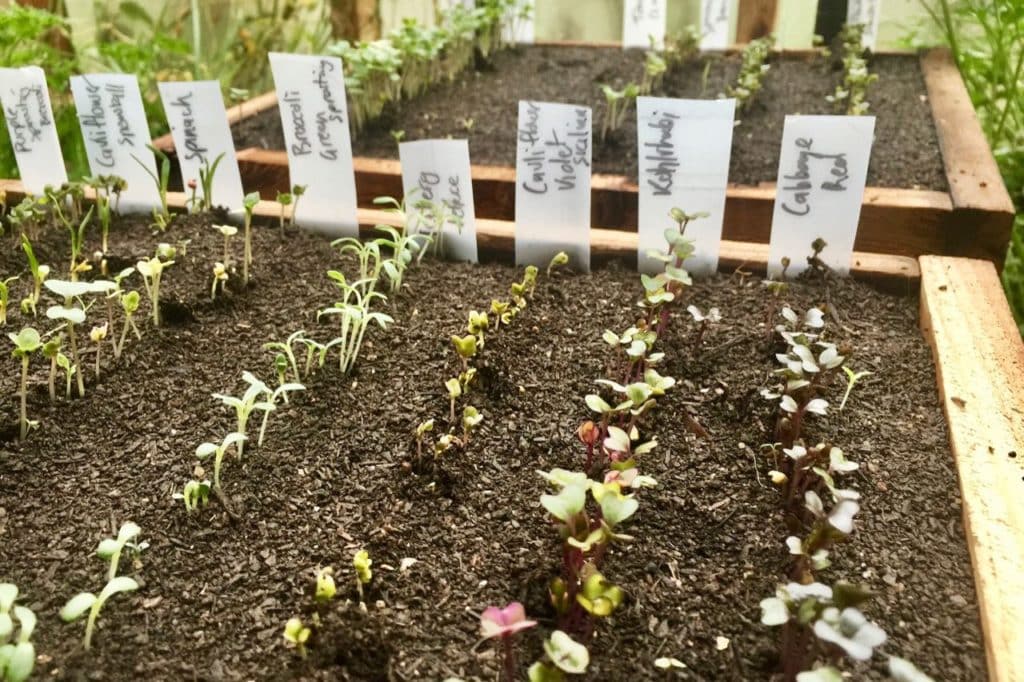 If you have a garden, or are thinking of starting one, keeping a regular diary where you jot down all manner of observations can be absolutely invaluable.
It's the perfect place to chart what grows when, and how well, from year to year, helping you plan and make good decisions in seasons to come.
Having a place to record your observations is also a powerful way to increase your connection with your garden, while learning and deepening knowledge of your ecosystem.
Because when we're designing – whether it's deciding where to put your favourite pot of herbs, plant a garden, position a house or add on a sunroom – reading the natural patterns around us is everything.
This action is a lesson from inside our Permaculture Living online course – a 12-week program of new skills, habits and ongoing support to enable you to kickstart your household + community resilience, and start living like it matters! You can join the waitlist here.
Being connected with the large patterns of the seasons, and also the small patterns of which particular bugs visit the yellow flowers in our window box, all helps us make better design decisions. It also connects us to place and to our surrounding ecosystem.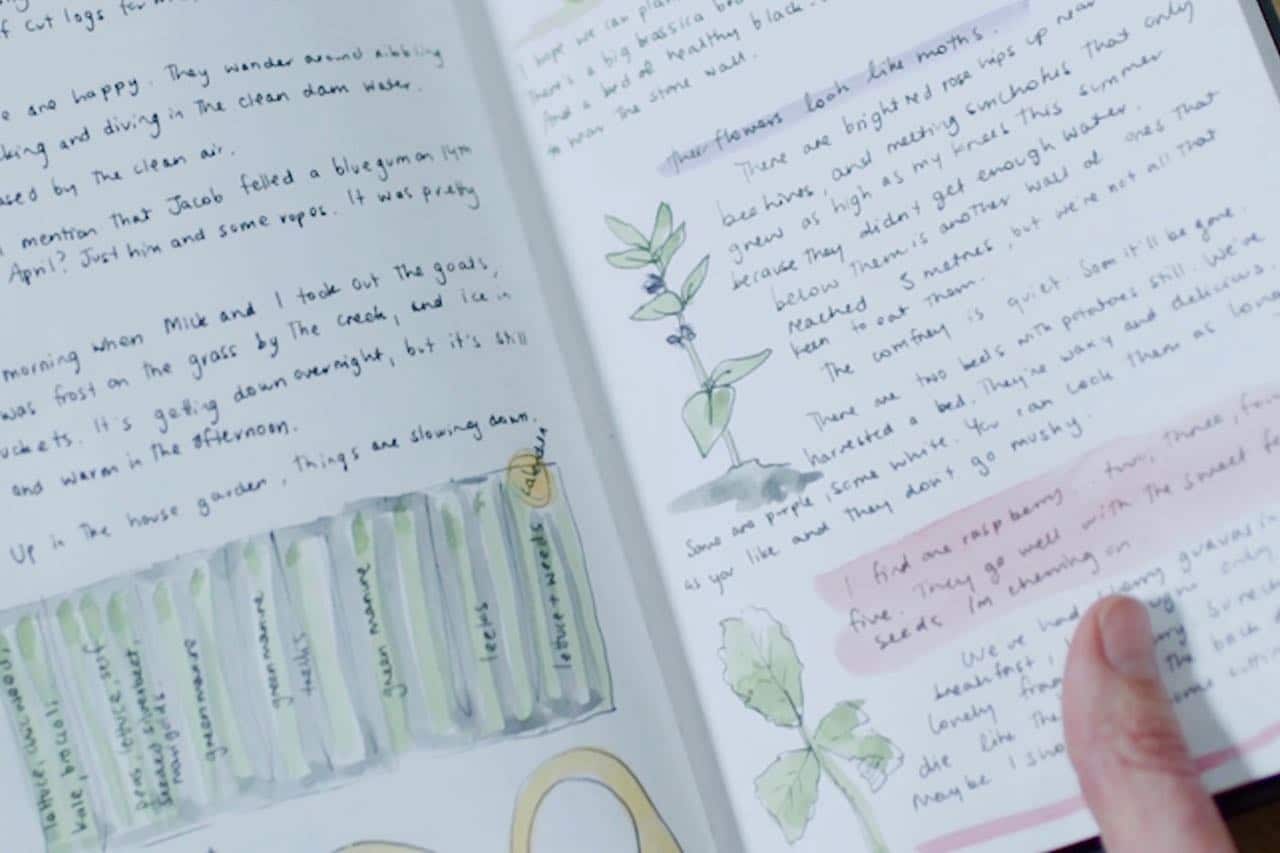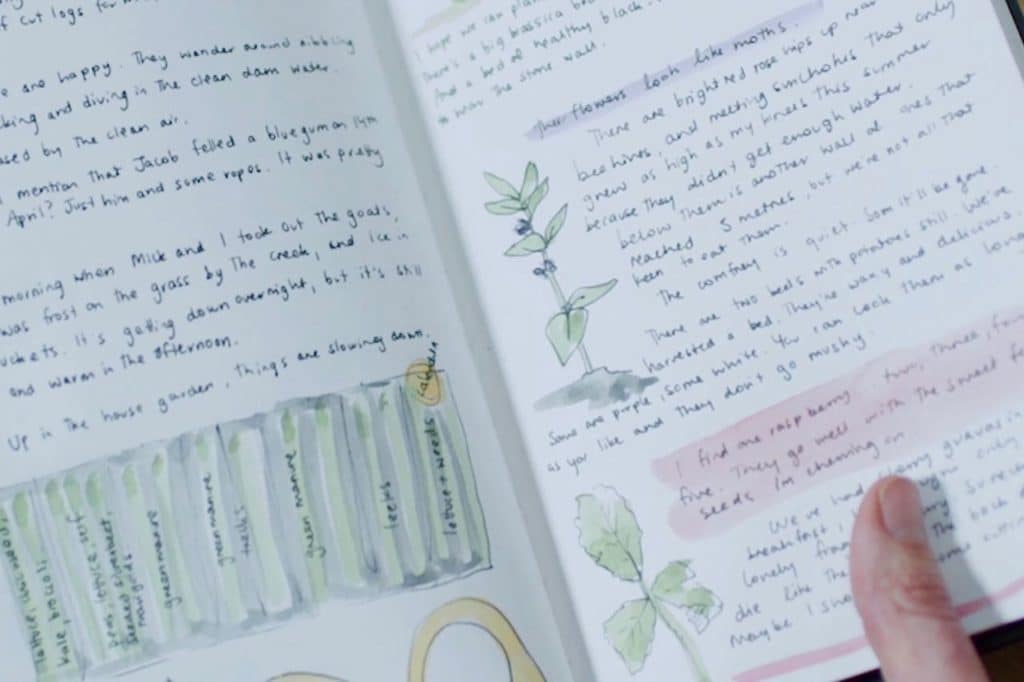 In fact, this very act is encapsulated in permaculture design principle #7: 'design from patterns to details'.
Keeping a nature or garden diary is a great way to practice this principle – while also fostering your creativity, and allowing you to connect with where you are.
If you don't have a garden, you can definitely still keep this kind of diary – it's all about observing the seasons and the natural world around you.
You get familiar with your landscape, learn key observation skills and, in the future, might be able to put this to use when designing your own garden or even planning house renovations. (Keep reading, we have more on exactly how to do this below.)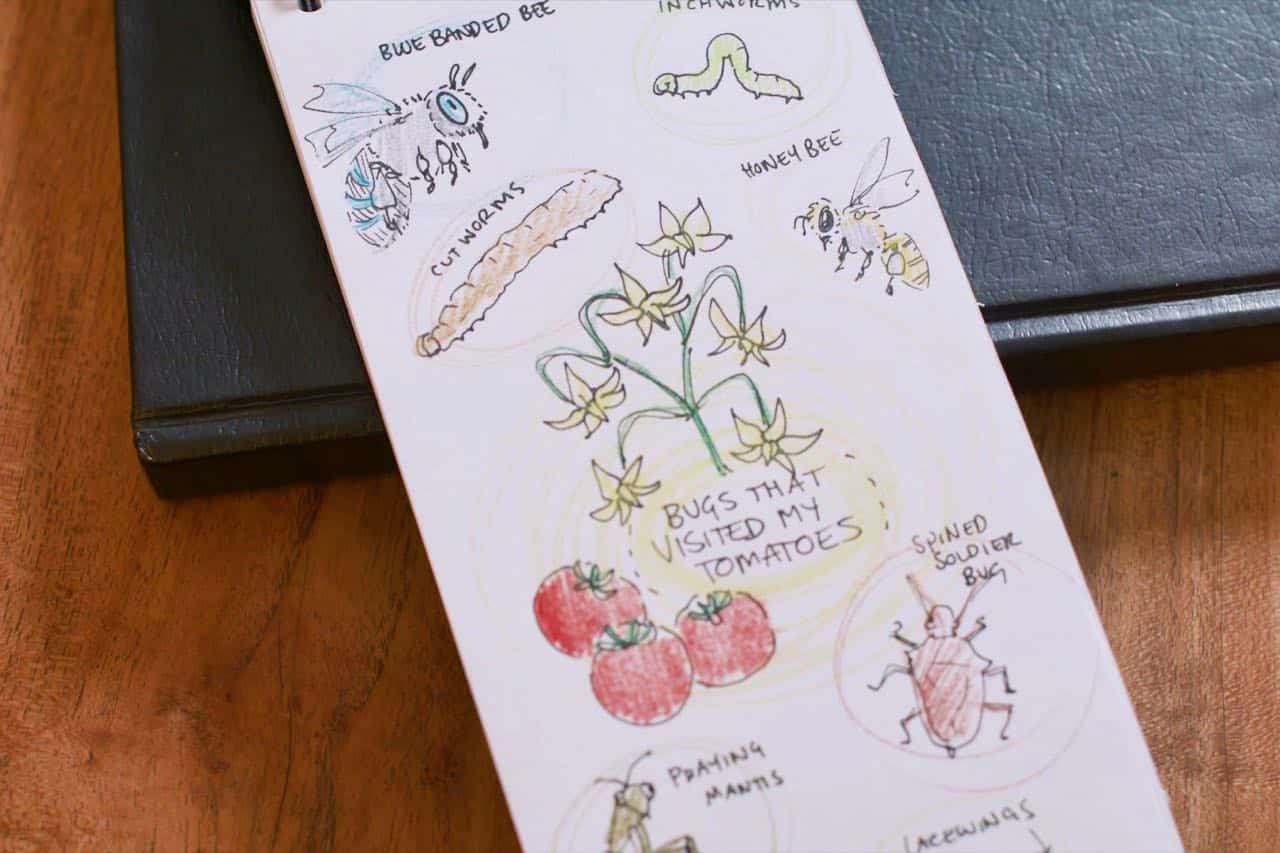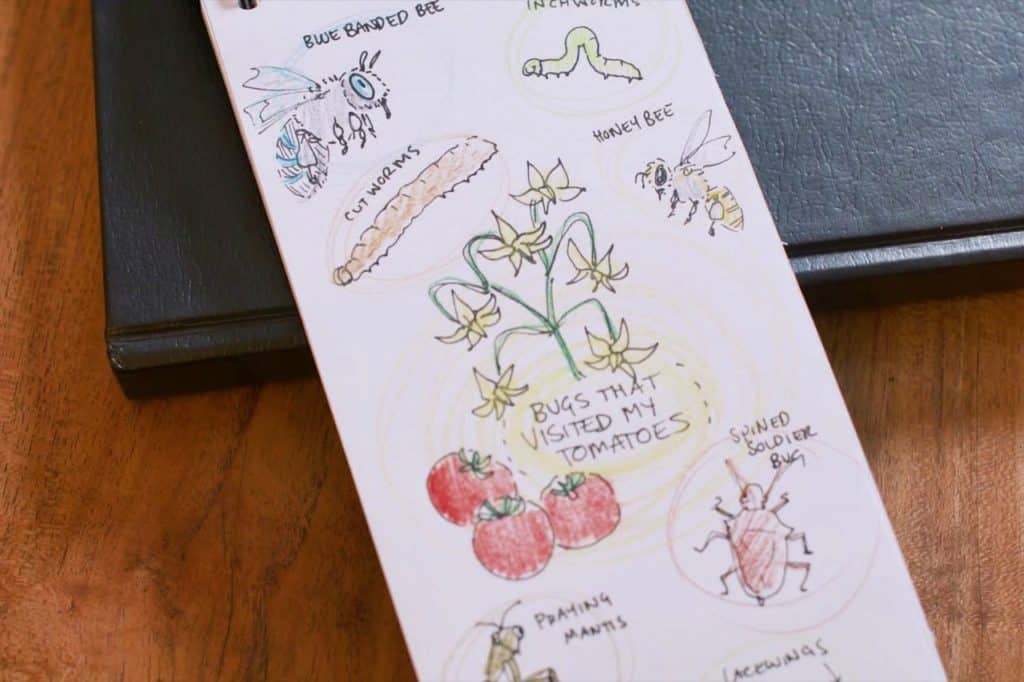 What to record in your garden diary: the good, the bad, the bugs
Keeping a record of your seasonal tasks – which day in spring the plum flowers opened, when your first summer tomato was ready to eat or what date the first autumn frost hit – are all useful observations that will help your garden from year to year, especially when you're planning next season.
For example: if you've made a commitment to record descriptions of all the bugs you see visiting your tomato plants, you're much more likely to learn their names, figure out which are helpful to your garden and to find out how to encourage more of those, whether as pollinators or predators of other garden pests.
Plus, it's fun!
As adults, we sometimes lose that permission that kids give themselves to draw and record the simplest of everyday things. A garden diary can help you kick-start that again.
Remember, this diary is just for you, not for anyone else. So try not to get too hung up on how it looks. No one is going to judge your wonky bug drawings or misspelt cloud formations. This diary is for you personally, to increase your knowledge and connection with your garden. Just have fun with it.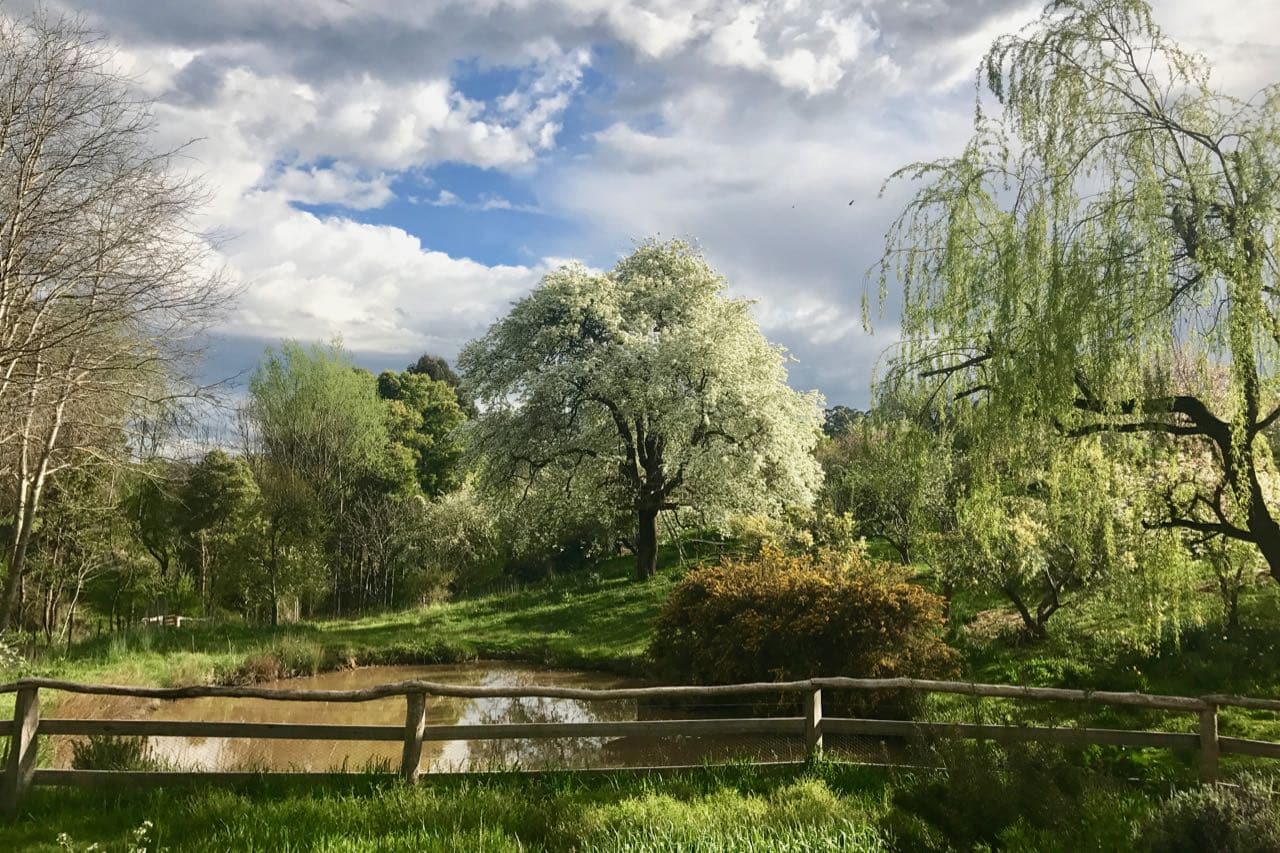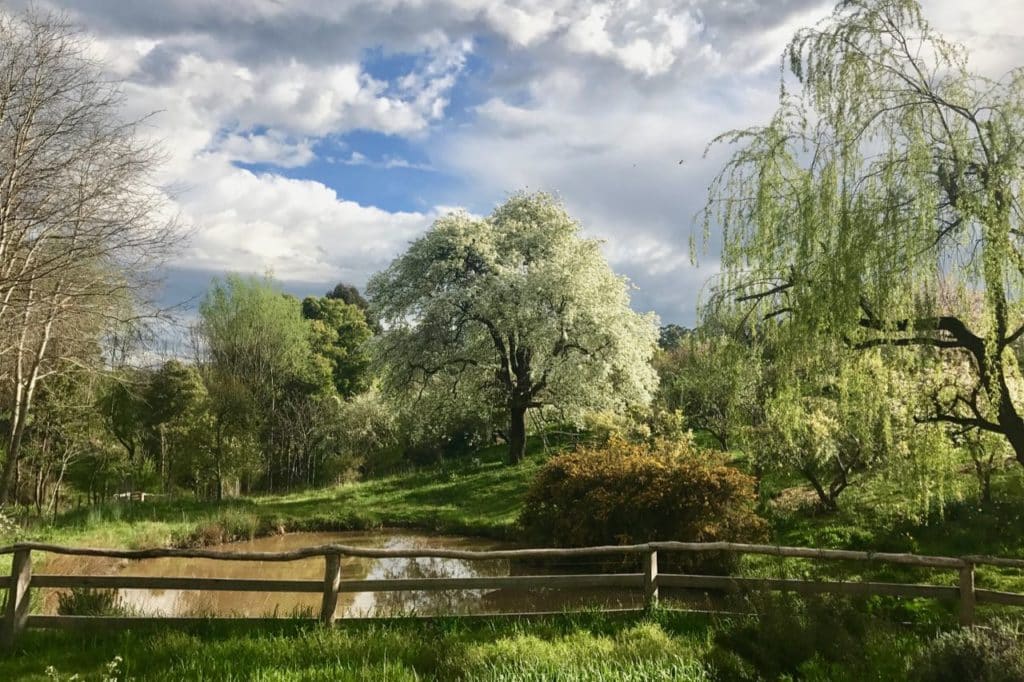 Here's what we jot down in our Milkwood garden journal
The kind of garden diary we keep is fairly straightforward.
We record:
When things get planted or seeded, and then planted out.
What is planted where, so we can plan crop rotations to keep our garden soil healthy and happy.
Harvest dates and amounts.
Frosts.
Rainfall.
The types of insects we see, both predator and pest.
Things that grow really well – and things that didn't!
Anything else we happen to notice.
In the wintertime, as I'm planning next spring's crops and falling in love with new and exciting looking bean varieties, my garden diary also helps stay the course, and helps me keep things in perspective. Do I really need 25 new bean varieties? Will they all fit? Hmm. Probably not. Best stick with just four, and consider when the last frost was last spring, so I can figure out where, and when, would be best to plant them all.
Our garden diary also serves as a reminder of what we've learnt and how far we've come as veggie gardeners and food producers – it's a beautifully never-ending learning curve.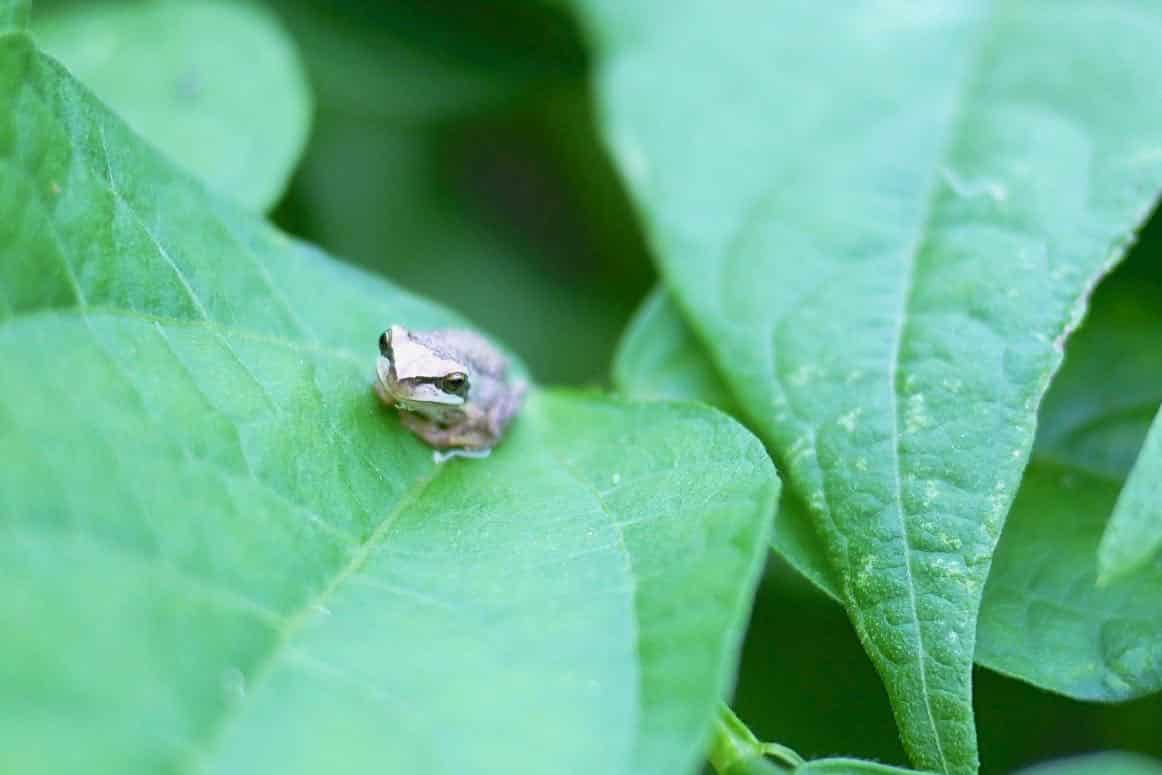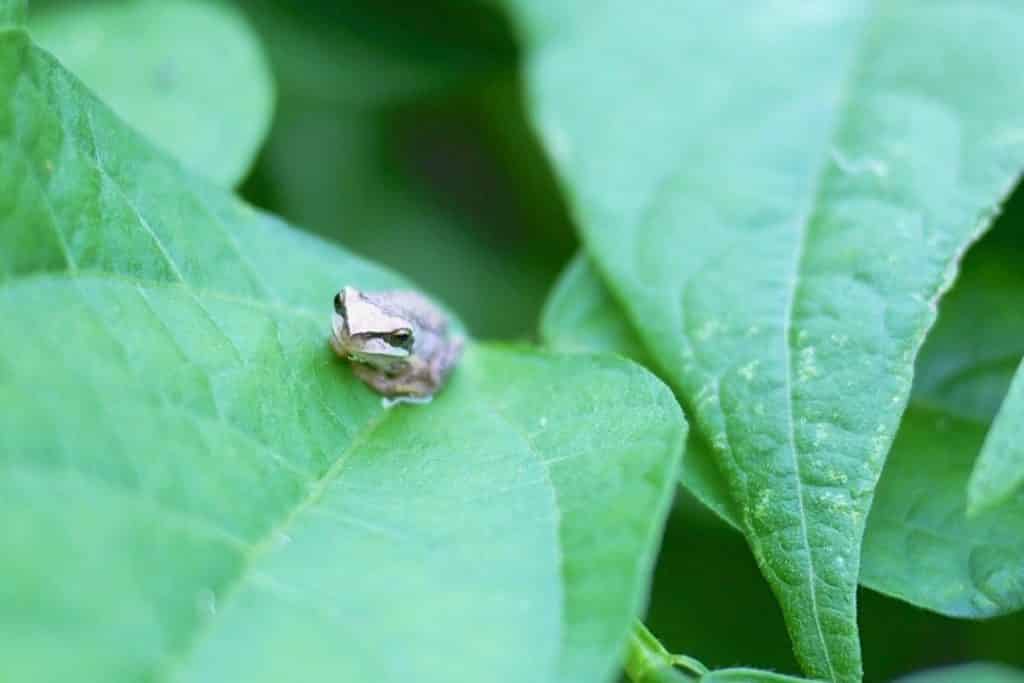 Formatting suggestions for a garden diary you'll actually refer back to
You really can set up your garden diary any way you like. The main thing is that it's something you can understand and refer back to – and that can sometimes be the hard part!
You might like to get a blank notebook and set up tabs and columns, or perhaps create a bullet journal.
Grid notebooks can help when sketching planting or seeding layouts in various garden beds, especially if you're the kind of person who instantly forgets what has gone where.
Straight-up day-to-day diaries can be good for easy organisation, or even commercial gardener diaries, which often include handy rainfall charts you can fill out. But you may find you need more space on some days than others, to accommodate for days when you're particularly enthusiastic and get mountains done in the garden. Some gardeners swear by three-ring binders, as you can add extra pages as you need them.
Different coloured pens, pencils or highlighters might also be handy to highlight specific themes, so you can easily find what you're looking for when flipping back through your diary.
Or, you might prefer something a little more high-tech. You could use Excel or OneNote to chart your observations in a searchable format, or even your preferred online calendar. Perhaps you could set up a private Instagram account to keep snaps of your garden along with your written observations.
Several garden diary apps exist too, although you may need to pay for them.
Do whatever works for you to observe and record the patterns of the seasons, without being judgemental to yourself about how it all looks. What really matters is getting the information down, and keeping your notes in a safe place each year. In the future, you'll be able to design from those patterns to the details, which is so very useful.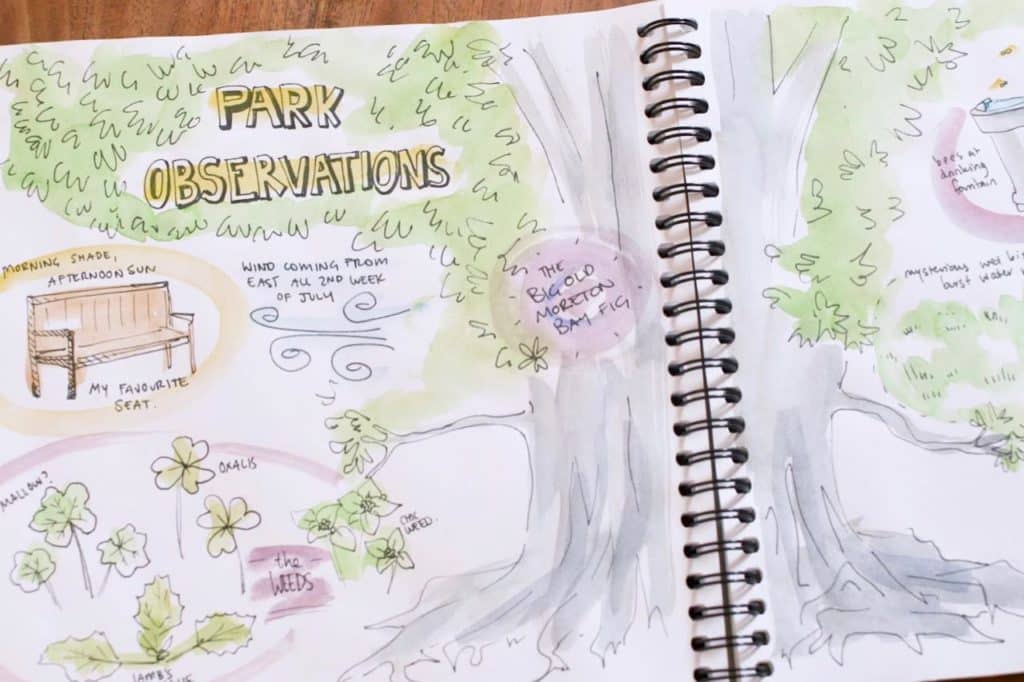 Don't have a garden? Create a local nature diary instead
If you don't have a garden, or not much of one, you can always start with a nature diary instead. This is an excellent way to flex your pattern recognition, and will help you start building more connection with the art of designing from patterns to details, using the local spaces around you.
Maybe you could commit to going to the park each week, or to a local wild space near you, no matter what the weather, and spending half an hour observing and then recording.
Ask yourself things like:
What are the trees doing?
Which species are there?
What is flowering?
What is that bug that you always see in the bark, under the big tree?
Which way is the wind blowing from today?
How much rain has there been this past week?
Can you name that weed growing out of the steps next to the playground?
What other wild plants are around, and what might they indicate about this place, at this time of year, this particular year?
All these observations increase our pattern recognition and our relationship to place. And all this knowledge helps us design better, from patterns to details, even if we're storing up this knowledge to be used later.
Because this sort of knowledge and observation is what our brains are for.
It is how we learn to deeply relate to spaces and places that, in turn, enable us to effectively design, or just exist, in a harmonious way. And keeping a garden or a nature diary can be the beginning of that, for you.
So check out the links below for some inspiration on formatting and such, and get started. Do let us know how you go!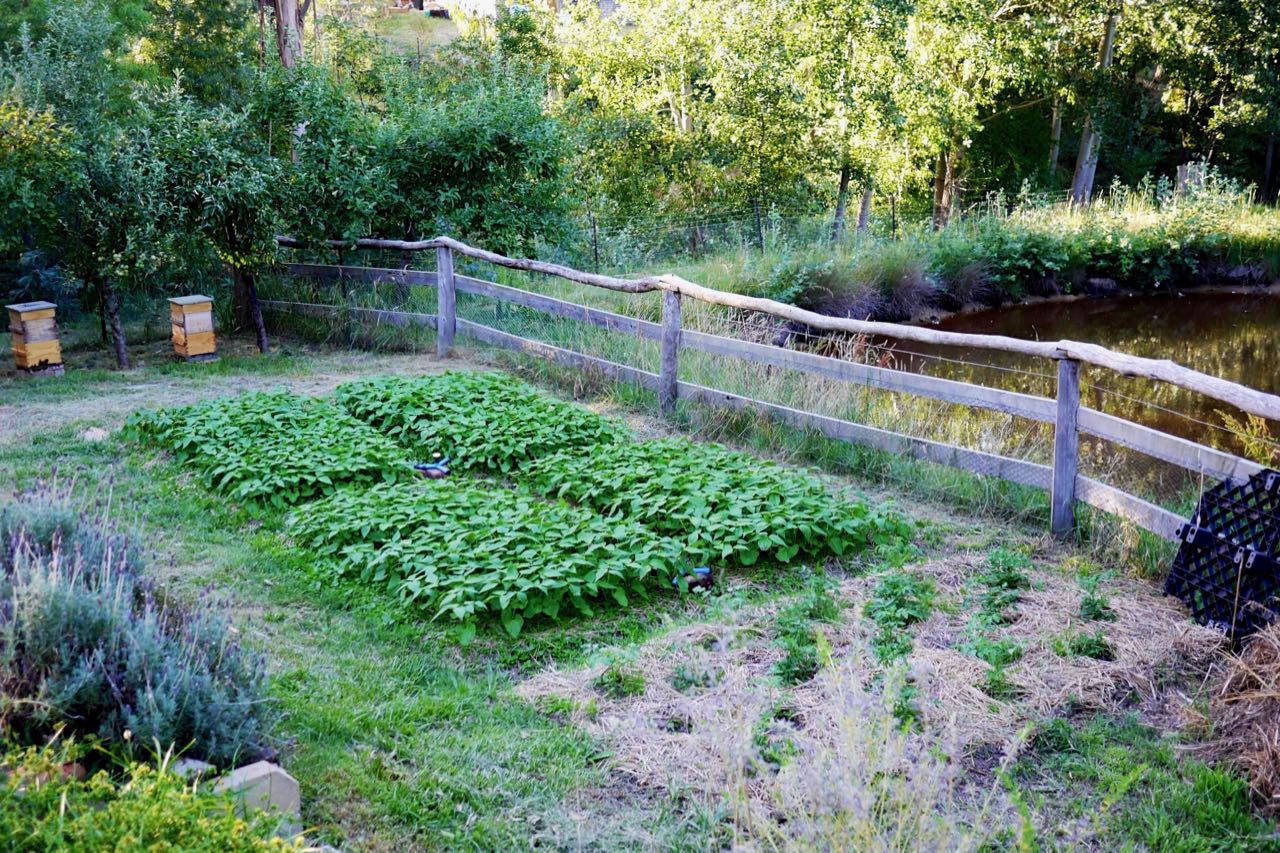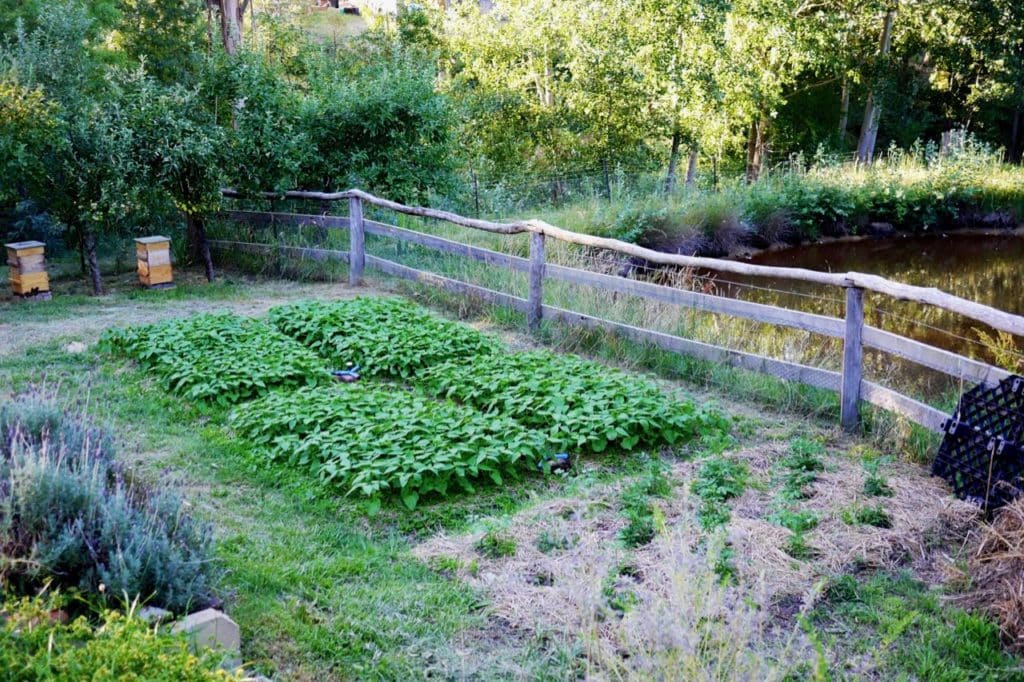 Resources
Lesson credits…
Thank you to Dylan, our videographer. Thanks to Brenna Quinlan for beautiful illustrations, diagrams and titles. And thanks to all the rest of our team who helped make this Permaculture Living course and all its resources possible. You are awesome.