November 28th, 2015 ( 10:00 am - 4:00 pm )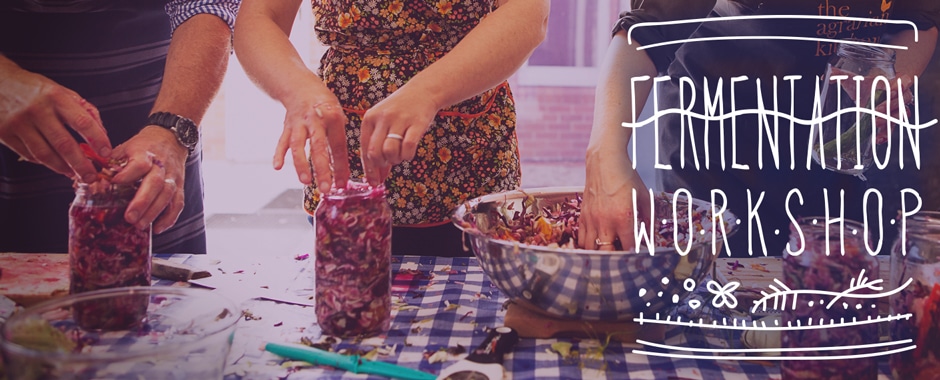 Join us for a delicious day of hands-on fermenting – you'll learn how to make everything from krauts to kombucha and kefir too, and we'll send you off with everything you need to get fermenting at home.
Take one look around your kitchen and you'll find pre-fermented foods in nearly every cupboard. Pickles, sourdough, cheese, yoghurt, kimchi, sour cream, miso as well as beer and wine.
Have you ever thought of making these from scratch but have no idea where to start?
Well, wonder no more! We invite you to join us for a hands-on day of skilling up in all things fermented, taught by friendly experts to ensure your future fermenting success.
---

This Milkwood course is eligible for The Industry Skills Fund, providing up to 75% off course costs to folks in small businesses that meet the fund's criteria. More info here…
---
In this workshop you will learn all about:
– Sauerkraut
– Brine ferments
– Dill Pickles
– Milk kefir
– Tibicos (sometimes called water kefir)
– Rejuvelac
– Kombucha
This is a hands-on workshop, so bring your apron and prepare to get messy.
Throughout the day you'll also be tasting all sorts of other delicious and varied ferments from the four corners of the globe.
You will leave this workshop with:
The knowledge and confidence to go home and get fermenting. You'll also have a new appreciation of the role that probiotic foods and drinks can play in a nutritious and delicious diet.
A starter pack of scobies (kombucha + kefir) so that you can go straight home and get going. You'll also leave with jars of the ferments you've make in class, as well as a host of great recipes.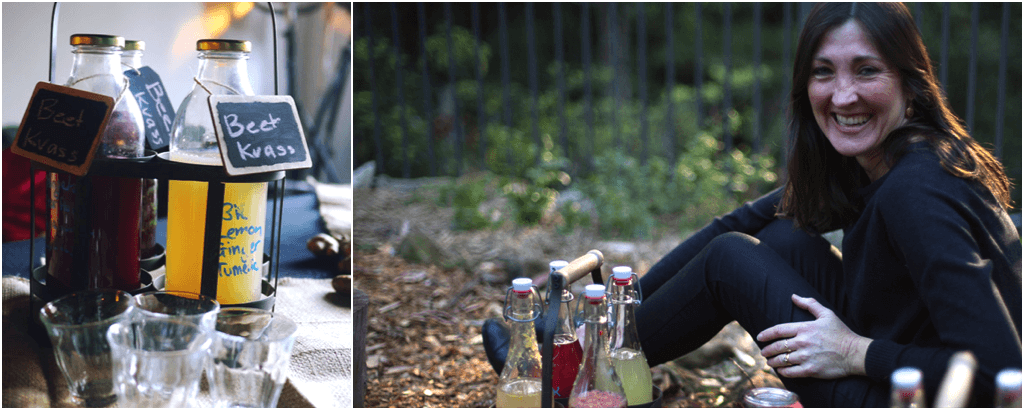 About your teacher:
Gillian Kozicki of Cultured Artisans is a fabulous home-scale fermenter who first started fermenting in an effort to tackle emerging health concerns some years ago.
These days she's got more energy than a twice-fermented bottle of peach tibicos, and is the perfect person to lead you through the basics of fermentation so you go home confident and ready to make your own.
What to bring:
Bring a pen and notepad, apron and, if you wish, your favourite chopping knife. We'll provide everything else.
About the venue
This course will be held in the workshop space adjoining the 107 Rooftop Garden in Redfern, Sydney.
The 107 Rooftop Garden is an inner-city food system full of vertical gardens, intensive veggie beds, aquaponics, beehives, dappled shady nooks and lots of hands-on opportunities to learn and grow good things. More about the venue here…
Booking into this workshop
You can pay for your course now with your credit card, or contact Trev in our office via the form below (scroll down) to arrange payment.
Please ensure you read our refunds policy prior to booking your course.
Need more information?
Contact us using the form below if you have any questions, to arrange an alternative payment method or to be added to the wait list for a sold out event.