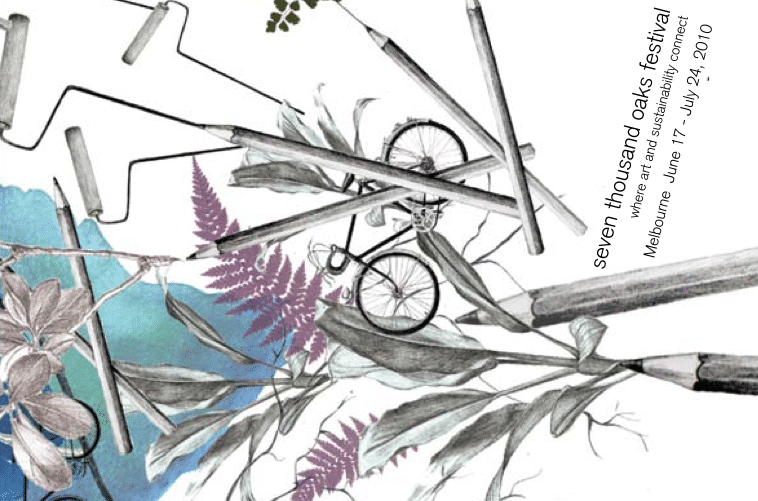 Recently I found myself sitting in a Melbourne basement talking to interesting people for a whole day. It was an unusual Sunday for me. Once upon a time, this sort of thing was quite normal in my life, but these days my Sundays seem to be spent either hosting Permaculture courses, or digging holes, or considering lichen, or re-thinking the planting design for the second food forest below the main swale. So a day spent chatting in a basement was quite a treat, in its way.
This long chat was a forum as part of the Seven Thousand Oaks festival. I think i was there in the capacity of an artist/farmer who also delves in sustainability education, but I'm not certain… what i do know is that I met a bunch of amazing and inspiring folks and came back home full of new ideas and different directions relating to Permaculture, mapping, social sustainability and covenants. Including the following: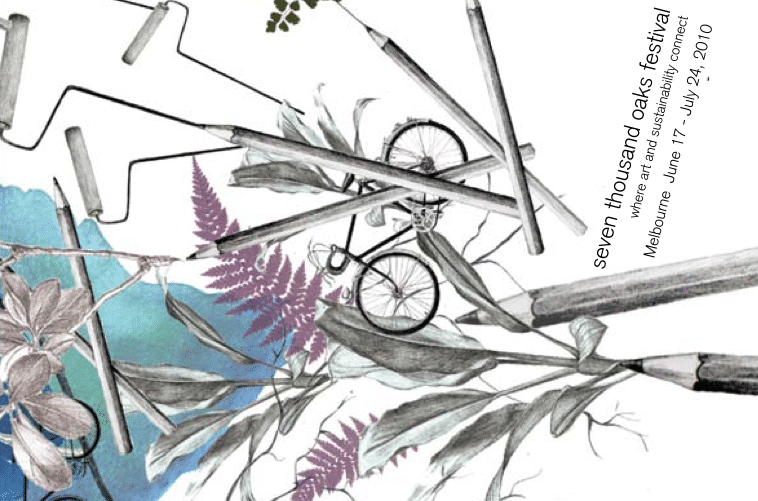 Six Seasons Calendar – many indigenous nations of Australia identify six seasons in the year, or two, or five. Alexis Becketts created a calendar based on her 10 years of sightings and observations in a nature reserve in Melbourne.
Boundaries of Home is a seminal text on mapping, society and the environment. I'm yet to read the whole thing but it looks tantalizing. Have a look at even the first page and you'll see what i mean.
Community-owned brooches – the Broaching Change Project is an artwork by jeweler Vicki Mason, involving three brooches. If you wear one, you must be prepared to give it to the first person who compliments you on it. And they to the next. And so on. Some beautiful nuances of covenance, ownership and sharing, all wrapped up in a seemingly simple object.
Village Well are a collective who specialise in placemaking. At its most functional, placemaking can mean the process of preparing and guiding a community through transition, re-instating local food systems and facilitating community resilience in times of massive change. I particularly like their ethos of authentic engagement to try and actually use the results of social mapping projects, rather than applying a token approach to community consultation.
I also met Ilan from Sense of Place, a ukelele-playing, garden-designing theatre maker, Lisa of Public Assembly who does amazing stuff in social sustainability, Glen from Bindarri whose focus is organising creatives around sustainability issues and actions, and Ilka from The Last Tree who works with corporates and communities advocating the role of the artist as catalyst for environmental regeneration.
By the end of the day we'd flogged the word 'sustainability' to death (and good riddance too). What lies beyond? Well, for me, it's a Permaculture approach, both to life, community, and art. Permaculture is not the rain that falls, nor the roof that collects it, nor the art that gets made beneath it, nor the garden beyond that feeds from it. Permaculture design is the relationship between these things. (with apologies to Javan Kerby Bernakevitch).
So back i go to Milkwood – to dig, to think, to design and most importantly, to do  – cause talking is one thing, but the doing is all.