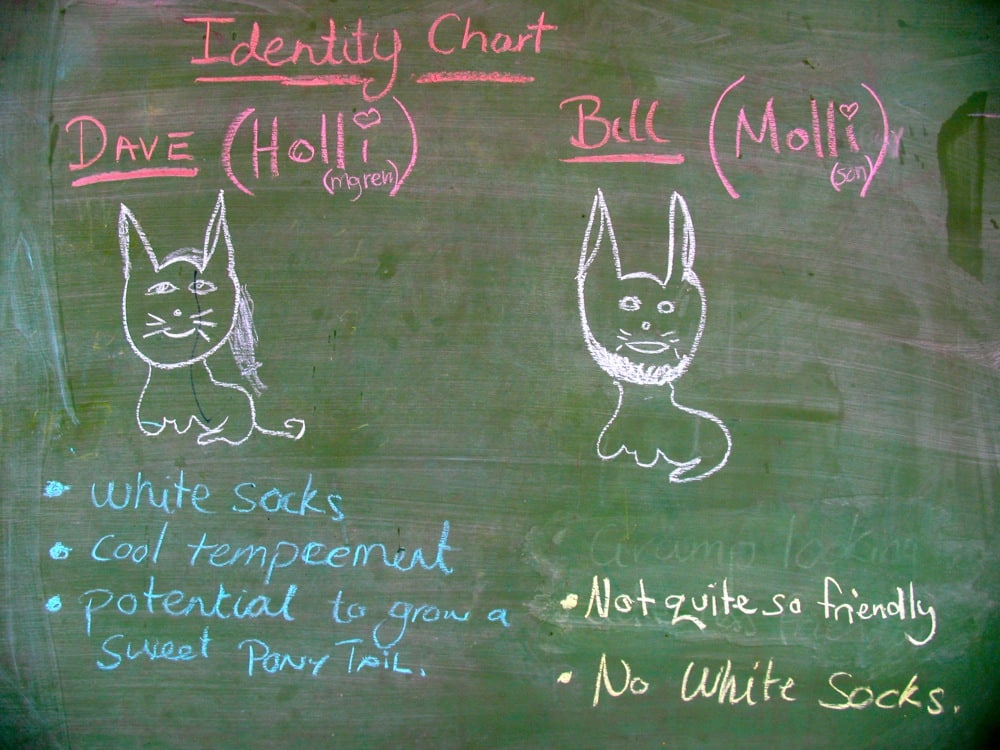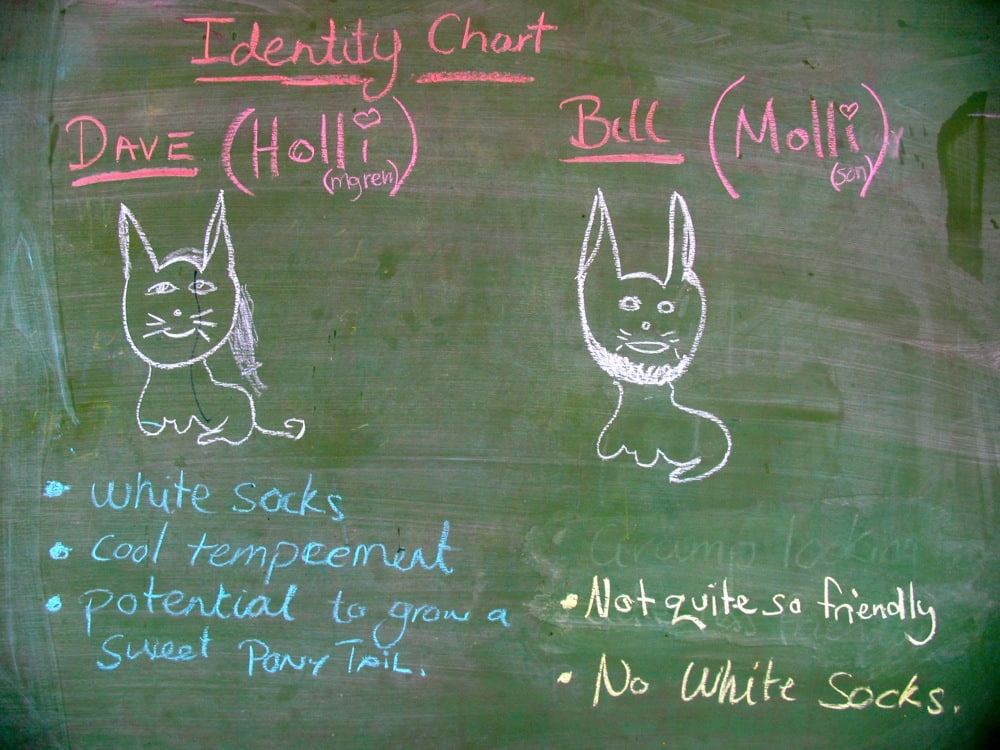 Meet our new woolshed kittens. Their names are Dave and Bill. They're actually girl cats, but they're such best friends that we needed two names that went together. Muffin and Puffin didn't quite fit, so we went with Dave and Bill. It's a bit of a permaculture thing.
Dave and Bill's chief responsibility in our woolshed will be catching as many mice as they possibly can, and providing occasional entertainment with their kitten antics. They're doing quite well so far…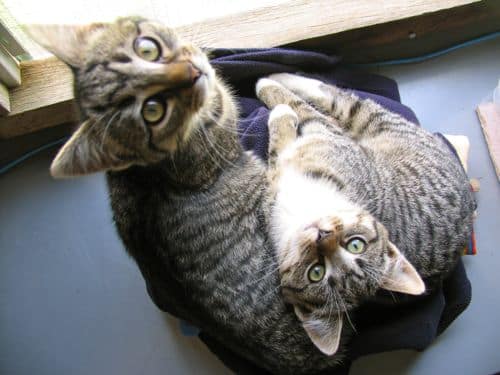 I never thought I'd voluntarily get a cat (or cats) on a farm but the mouse and rat situation is such here that we need some help. It's not very bad, and certainly not as bad as the farmers out west with their mouse plagues. Still, we like to keep things in balance here, if we can.
I don't expect Dave and Bill to take on the rats known to lurk around farm buildings head-on, exactly, but I'm going on the theory that a woolshed with resident cats will naturally have less rats in it than a woolshed without.
The other clincher was chatting to Joel Salatin (yes I know I'm mentioning him again, but he really did say an awful lot of interesting things that got me thinking, while he was with us) about the Polyface Farm cats. And farm cats in general. Namely that they're great in their place, and do a great job with pest control.
So despite being fairly anti-cat most of my life (based on a love of small birds) we're giving it a shot. Dave and Bill, it's all up to you: i give you the woolshed.
Any successful cat-in-the-shed stories to make me feel more resolved about this decision?