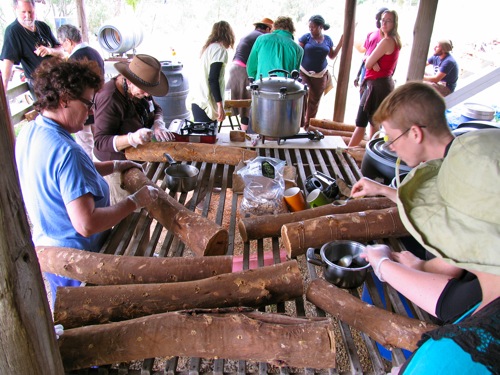 So it turns out that mushroom cultivation is really easy – once you wrap your head around all the intricacies, that is. And setting aside all the 'wow' moments you'll have as you begin to delve into the wonderful world of fungi. But apart from that, it's simple!
We just hosted a mushroom propagation course at Milkwood Farm, and it was a full-on two days. So much awesomeness! So many possibilities! Why don't we all learn mushroom propagation in kindergarten? It's a total fit.
Pending how-tos and why-tos as we lope along the path of mushroom growing at Milkwood Farm (we intend to do quite a bit of it), here's a peek into the first weekend of fungi induced fun + learning.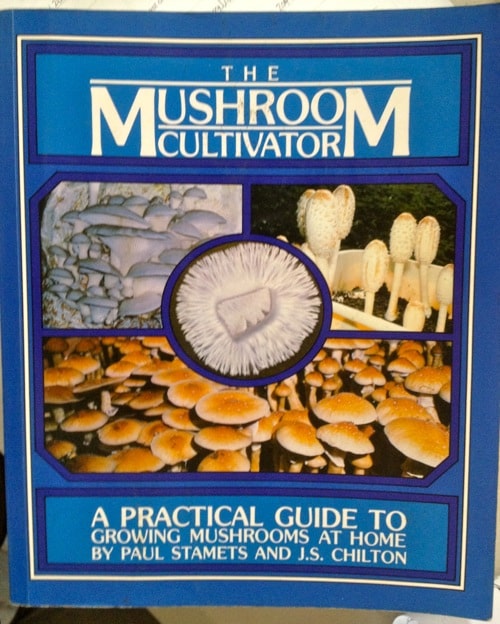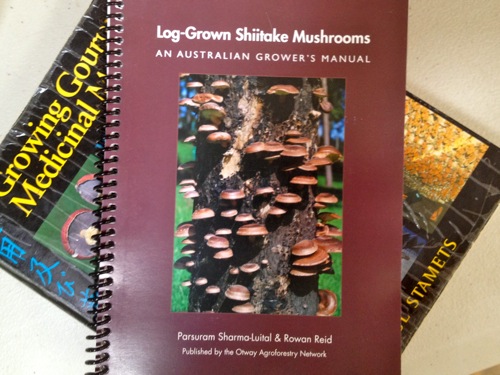 Our woolshed is now stacked with bags of spawn, and there are shiitake logs piled high outside, awaiting their final resting place in the forest garden… so much still to learn, but we're getting there!
We run Gourmet Mushroom Cultivation courses in Sydney and beyond, if you'd like to learn how!