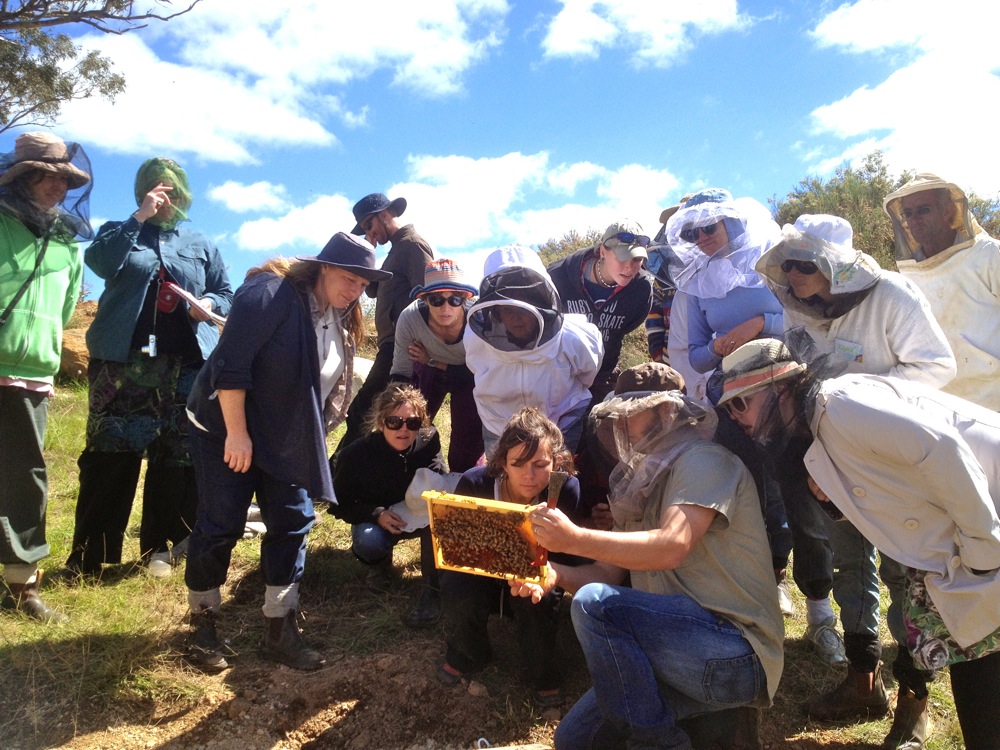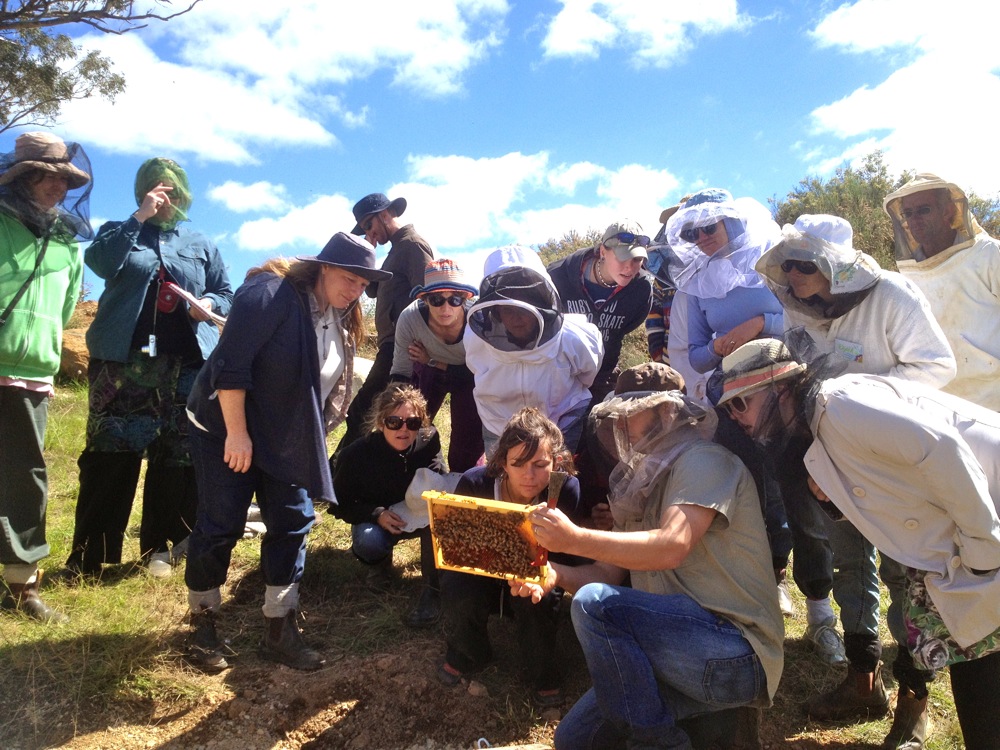 Last weekend we held our annual Autumn Natural Beekeeping course at Milkwood Farm. We got to harvest Warré honeycomb for eating, press a bunch of stored honeycomb, and check one of the Warré hives as part of the course. It was an amazing two days with a great crew of folks…
I really felt a sense of the 'bounty of Autumn' this weekend with all the bees a-buzzing, honeycomb harvesting, and being able to feed everyone who came with the Autumn delights coming from our organic market garden.
In addition to the practical aspects, Tim Malfroy presented a great weekend of solid knowledge about natural beekeeping, bee biology, colony biology, the history of beekeeping, how to start natural beekeeping, different sorts of honey and comb, what bees need, how to deal with disease and pests naturally, the pollination crisis and CCD.  Whew.
We've learned so much about natural beekeeping this year, and next year will be different again. It's proving to be a fascinating journey full of implications for how we relate to the world we live in, and how much better we could do to find a balance that still bears a harvest.
Tim will be teaching more Natural Beekeeping courses in the Spring and beyond at Milkwood Farm and in Sydney. The courses fill up very quickly and are suited to anyone serious about wanting to do best-practice natural beekeeping in urban or rural settings.
Many thanks to all the students who came to our farm from far and wide for this weekend – it was great to meet you all! Big thanks to Tim Malfroy for his tireless commitment to best-practice natural beekeeping, to Olivier for the amazing food, and to Trev for his awesome co-ordination. And to our 120,000 or so lady bees (and the drones too).