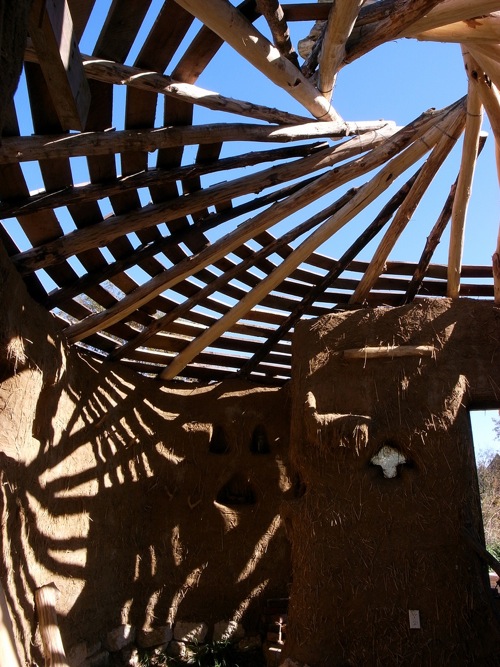 Welcome to Winter, everyone! Winter at Milkwood Farm is research time (in addition to winter farm chores) and currently we're nutting out how to create super affordable, warm and not necessarily permanent housings for our crew come Springtime.
We've been mulling over yurts primarily, but recently, the beauty and economy of reciprocating roof roundhouses are got us thinking about hybrid natural building projects that we could realize next season. There's a lot to love in these constructions…
Featuring these DIY delights raised and rendered:
For those of us without the capital (or the overdraft) to get on with 'regular' building projects, figuring out how best to build sturdy and useful buildings on the land can be a little daunting. But our research is yielding lots of possibilities… what will Spring bring?
>> more on natural building at Milkwood Farm.