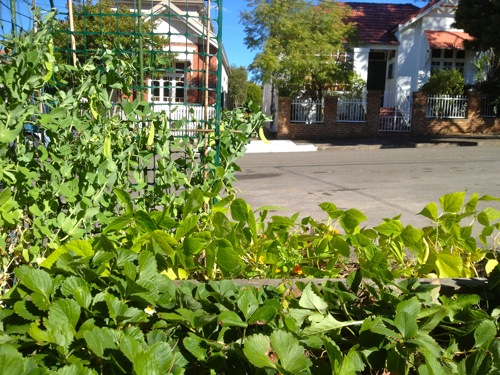 Wilga Avenue in Sydney has moved their community out of their backyards and into their front yards. Squished between a busy road and a train line, it wouldn't look very illustrious on a map, but once I got there I couldn't wipe the smile off my face… a whole street of edible verge gardens! Yay!
And even better, it was a lived-in space. Outside one home, in the middle of a verdant verge garden, was a small wooden picnic table where a bunch of kids were busy having morning tea. Across the road, two guys were shoveling mulch from the back of a ute. This is city living done right…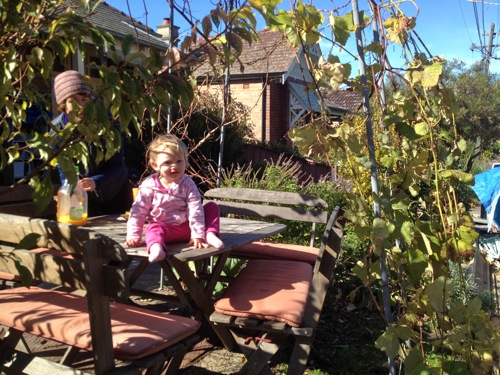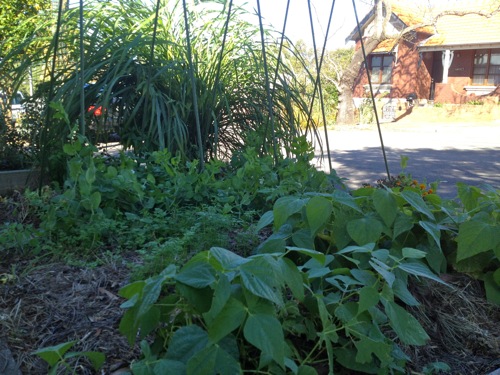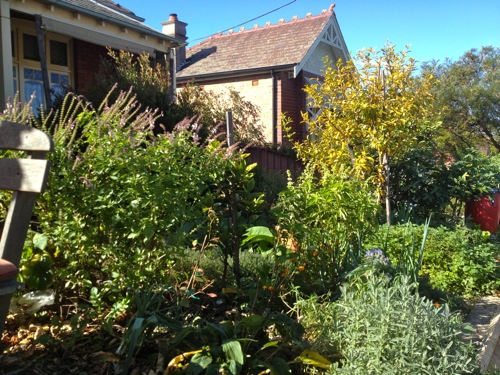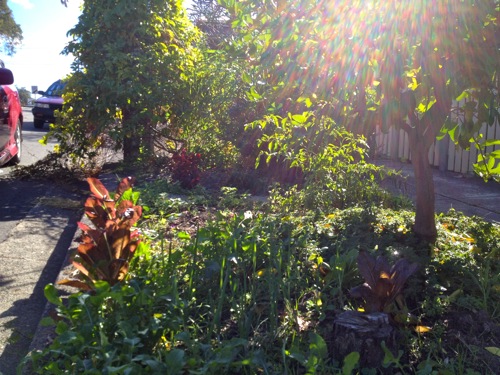 Happily one of the folks out on the street that morning was Greg, one of the instigators of this Verge gardening project. He helpfully explained to me how many of the houses had re-routed their front downpipes to water their verge gardens, and how they took it one verge at a time.
It seems that the residents of Wilga Avenue chose the time-honored guerrilla gardening technique of asking for forgiveness rather than permission from their local council. Since they did such a great job, the council got behind the project, and now actively promotes verge gardening where possible.
The residents of Wilga Avenue also entered and won a statewide competition called 'Sustainability Drive' run by an energy company, for which they made this fantastic video as their entry:
Being the winners of this competition enabled them to access free solar panels for each home in the street, which most (but strangely, not all) residents took up.
But back to the actual gardens – they were all shapes and sizes and loaded with various types of produce. There were even some forest garden guild plantings beneath fruit trees. It was 100% gorgeous, and clearly gave the streets community a  point of focus that everyone could be part of.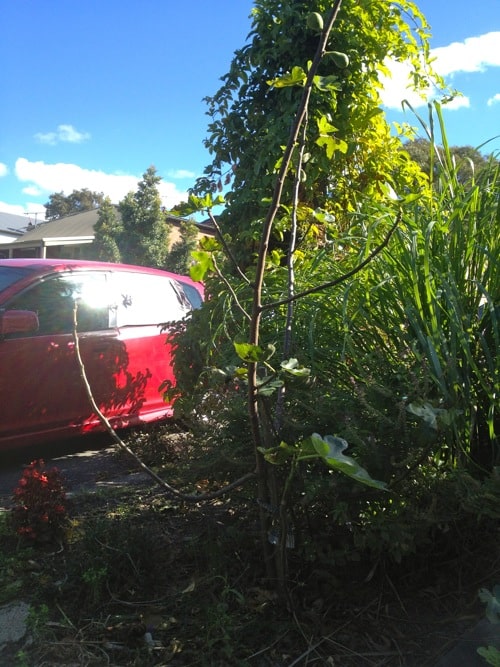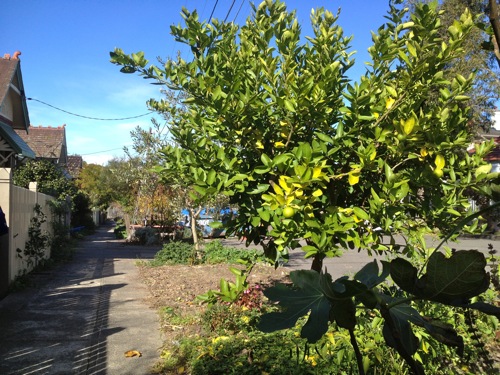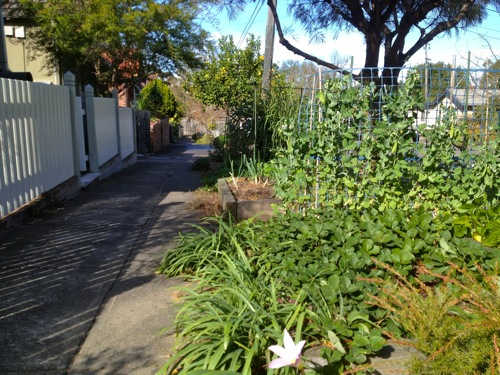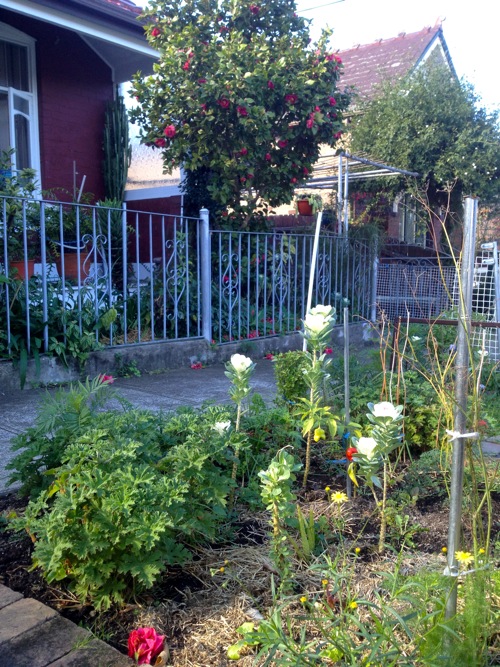 The implications of this sort of project are quite huge, when you think about it – residents talking to each other and sharing resources and knowledge, kids talking and working together on each others gardens… it's the basics for functional community – the vegetable version of having your cake and eating it too.
Many thanks to Greg and Leonie for chatting to me, and to everyone at Wilga Avenue for creating such inspiration for the rest of us!
>> more urban permaculture awesomeness that we've seen, helped with, and admired…