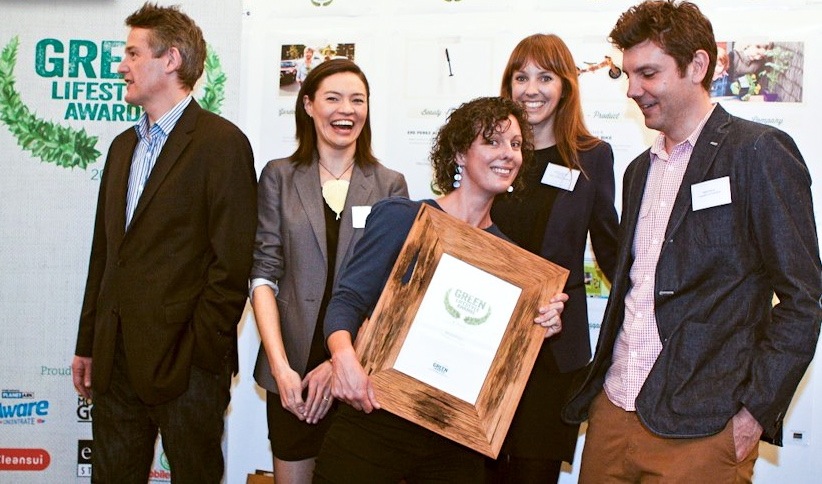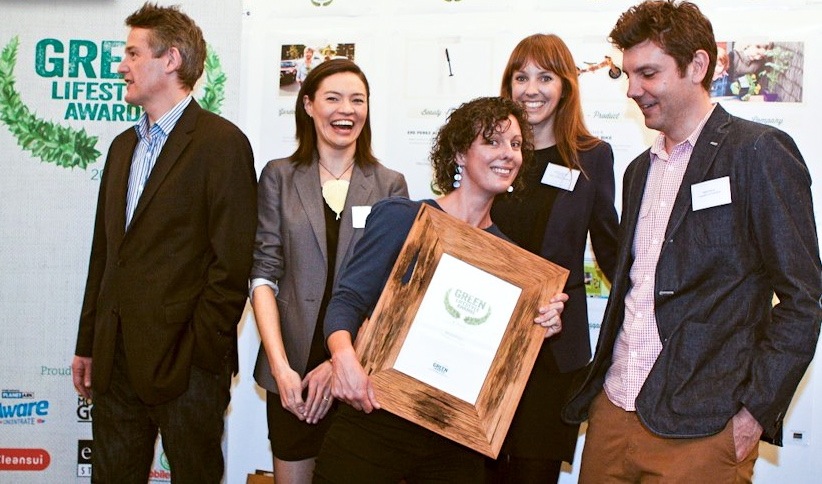 Last week Milkwood Permaculture was the proud winner of the 2012 Green Lifestyles Awards in the Garden Company category.
We won it for being "a company whose products are consistently amazing, who are the pinnacle of sustainability behind the scenes, & who are working to green our food culture". Wow. And I even got to meet Bob Brown at the awards ceremony, who's been a household champion in my family since i was six. It was a pretty great night.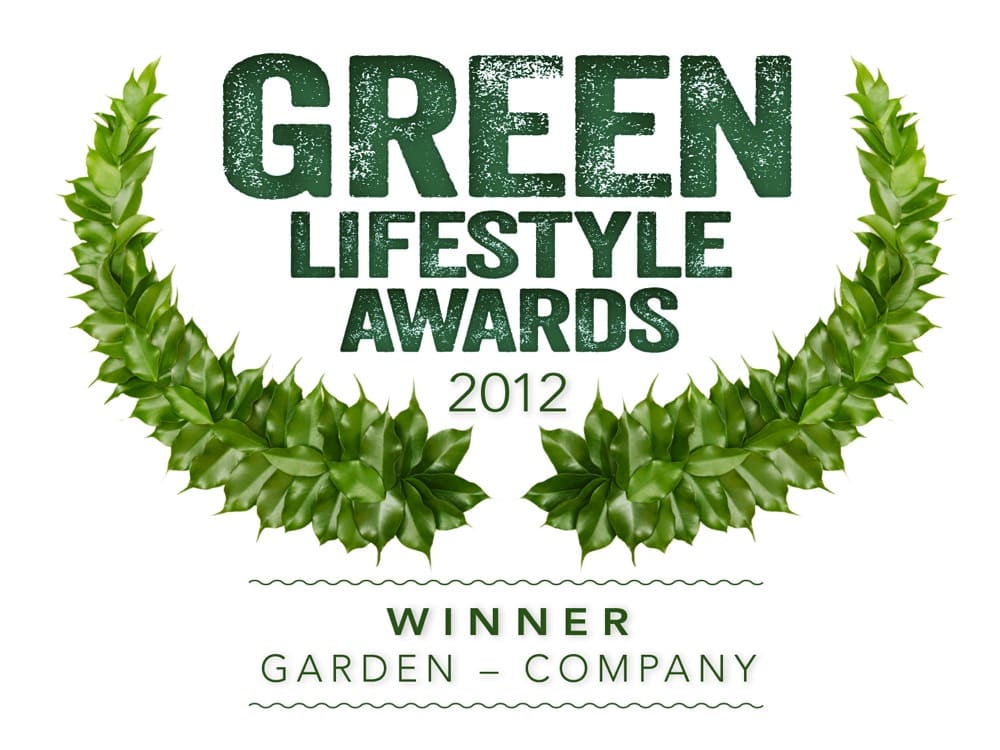 This award is really special to us because it recognizes that there is a new breed of social and ethical enterprises emerging who are changing and expanding what it means to create right livelihoods. From the start, we've been a permaculture enterprise, with our ethics at the core of what we do.
Over the years we've encountered a bit of flak here and there for devising permaculture livelihoods while working outside the accepted norm of non-profits, on the simplistic assumption that if you're not a non-profit org then you must be a capitalist whore. But the world is much, much more complex than that, and so is the realm of ethical livelihoods.
I will, one day, write a pithy and concise article on exactly why we've chosen to be a Permaculture enterprise rather than a non-profit, but the simplified and summarised version is this:
We want to be part of a world full of small, ethical businesses, organizations and practitioners who are working to form a regenerative economy based on earth care, people care and fair share. We want to glean a right livelihood from what we're passionate about, rather than having to work a non-regenerative day job to subsidize our passion.
We want to help save the world (and regenerate our communities and local foodsheds) full time.

We want to be transparent and honest, to create a positive and supportive community based on the outcomes of what we do, and we want to help create right livelihoods for others and be a working example of a crew of folks who can feed their families based on their permaculture work, to prove that it is possible.
We want to prove that you can make a living through permaculture without having to set up a charity to do it. We want a future world full of folks making a full-time living out of small farm enterprise, growing, designing, teaching and building permaculture systems.
We want to mainstream permaculture principles and thinking, and see permaculture theory incorporated into the design of many more aspects of towns, cities, financial structures, businesses, farms and education systems.
We don't want to be at the whim of lengthy funding rounds, government initiatives or donations to realize projects or new education streams. We want to be flexible and try out new ideas where they fit, in the stream of that season. We don't want our future decided by which grant we do or don't get (that last bit probably comes from our previous lives as artists, and the ups and downs of arts funding).
Most of all we want to keep it simple, and we want to be able to prove you can be an ethical enterprise based entirely on what you do and how you do it, not what you say you are or are not.
We want to be a part of a community of awesome, ethical and creative self-starters who will not wait for top-down permission to start making change, but will get on with it, any way they know how, using whatever skills they have.
The best bit about ethical enterprise, collaborative consumption and sustainability leadership  is that I know the possibilities are far greater than we personally know of thus far – there's a lot of amazing people out there now invested in dreaming, designing and trialling new models for regenerative economies.
All said and done, everyone intrinsically involved in Milkwood Permaculture is incredibly lucky to be doing what we do, and we all know that. We get to live our passions, whether that be teaching, hosting, growing food, cooking, designing, or creating sustainable systems for others.
We've got where we are through truckloads of gumption, long days and longer nights, the advice and astonishing generosity of many, many mentors, the unconditional love and support of our families, good friendships, common goals, and most of all the support of our students.
Because if all those students over the last 4 years hadn't show up to our educational programs to learn new skills, we wouldn't have been be able to create this whole thing, nor fund our start-up market garden, the forest garden systems, the intern programs, the fair share programs, the community gardens and everything else we do in addition to the courses + workshops.
So thanks most of all to our student alumni for wanting to learn. You've taught us a lot, and made this whole thing roll.
Cheers to Green Lifestyle Magazine for the recognition, and for creating the awards that, as Bob Brown said, help raise the green bar;

"I congratulate all of you that are involved in your various ways in raising the green bar, in raising real-world sustainability, it has to be genuine to an authenticity which we can feel strongly about. We have a long way to go, and I think tonight is a sterling example of a community on the move and I hope events like this will become the predominant thinking in our society in decades ahead."
* Just a note that we know and love the work of many super non-profits, and are in no way saying that we think non-profits are a bad idea. We just want to be straight up: we set up this enterprise to make us and others a sustainable livelihood while we help regenerate our planet, so we might as well call a spade a spade. Viva la social enterprise.
Photos by Cathy Xiao Chen (cheers Cathy).