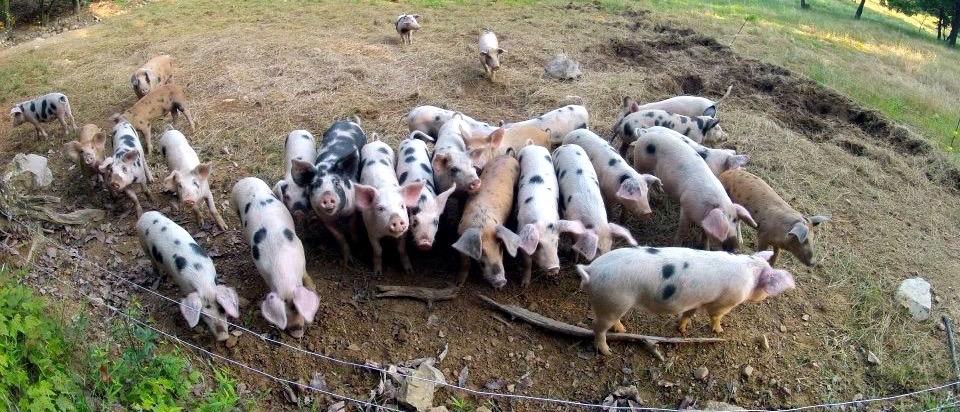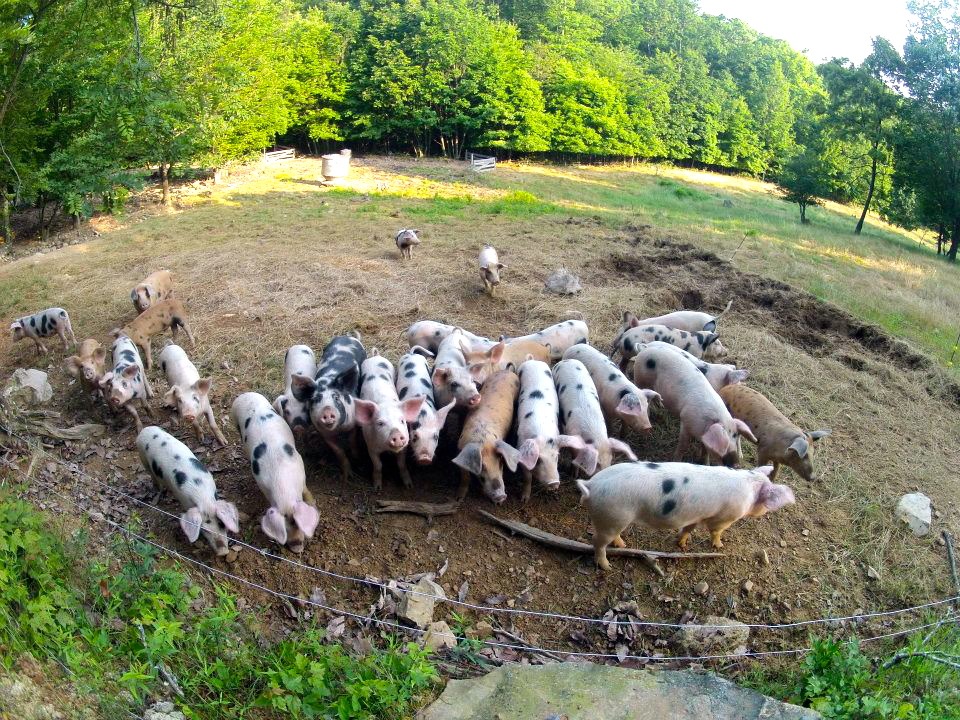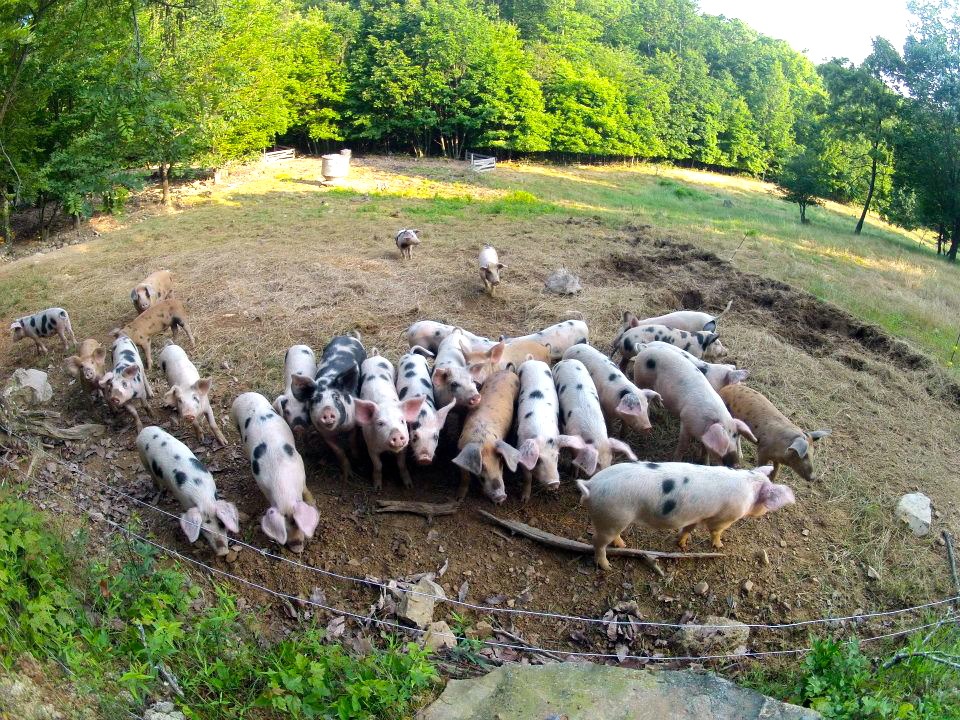 So what does moving a mob of pastured pigs look like, and how does it work? Our friend Derek has just finished up interning at Joel Salatin's Polyface Farm, and he sent us some photos of a recent 'pig move'.
As you can see, this method of pastured/forested pig production is many worlds away from the process of raising industrial pork. It's a great life for the pig, and their rootling nature means that, when well managed, they can regenerate ground as they go…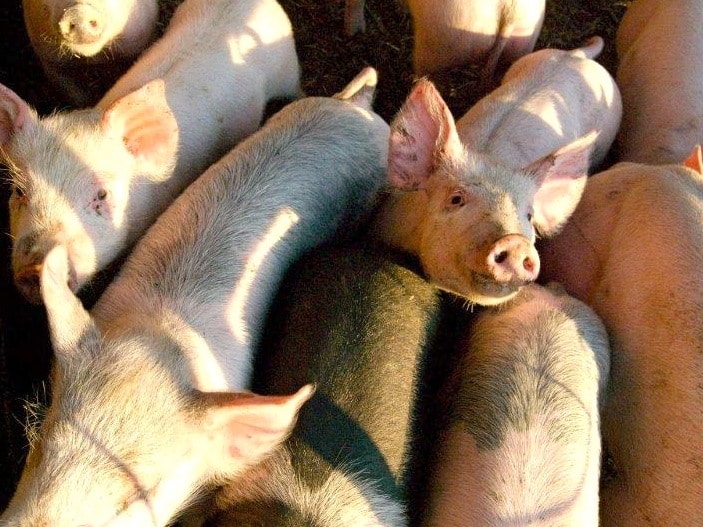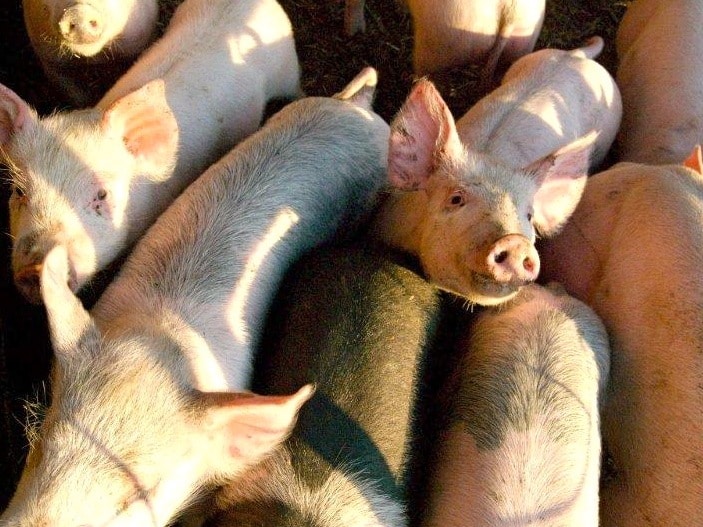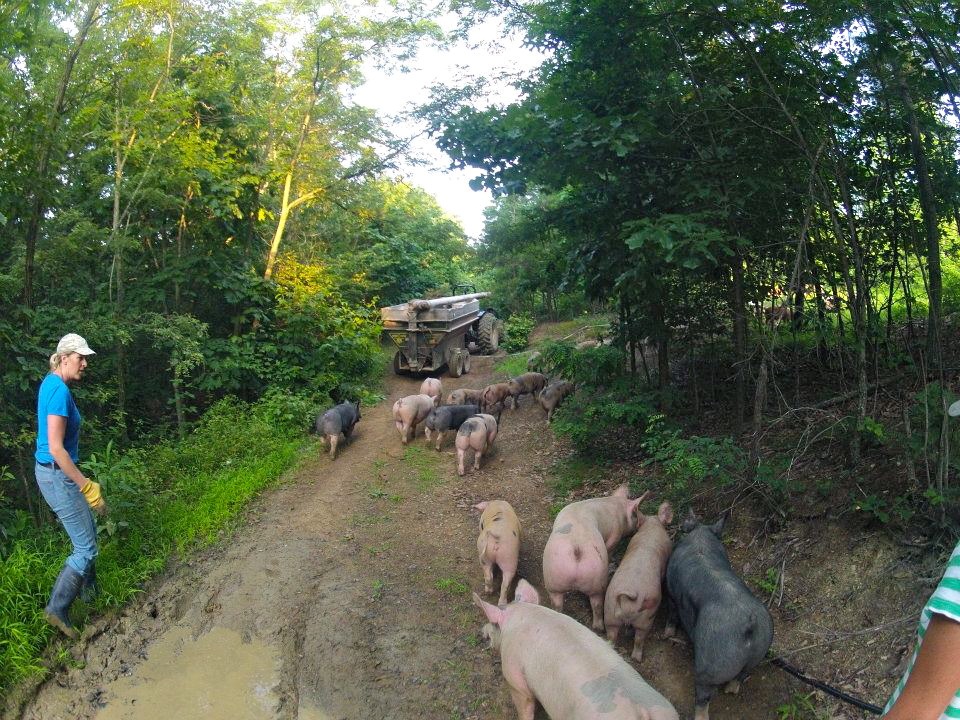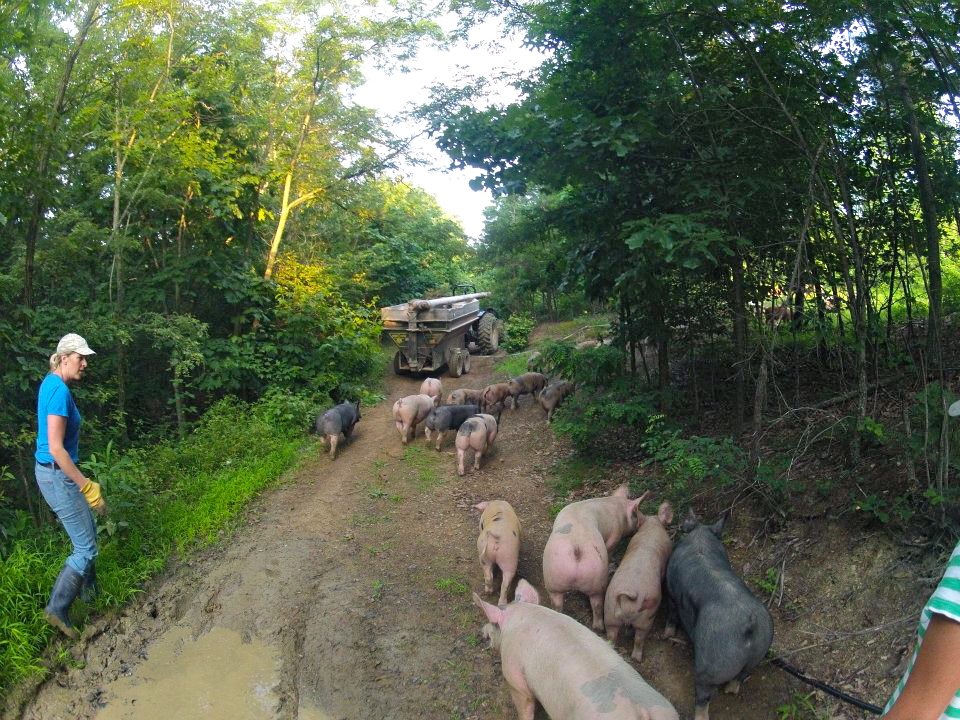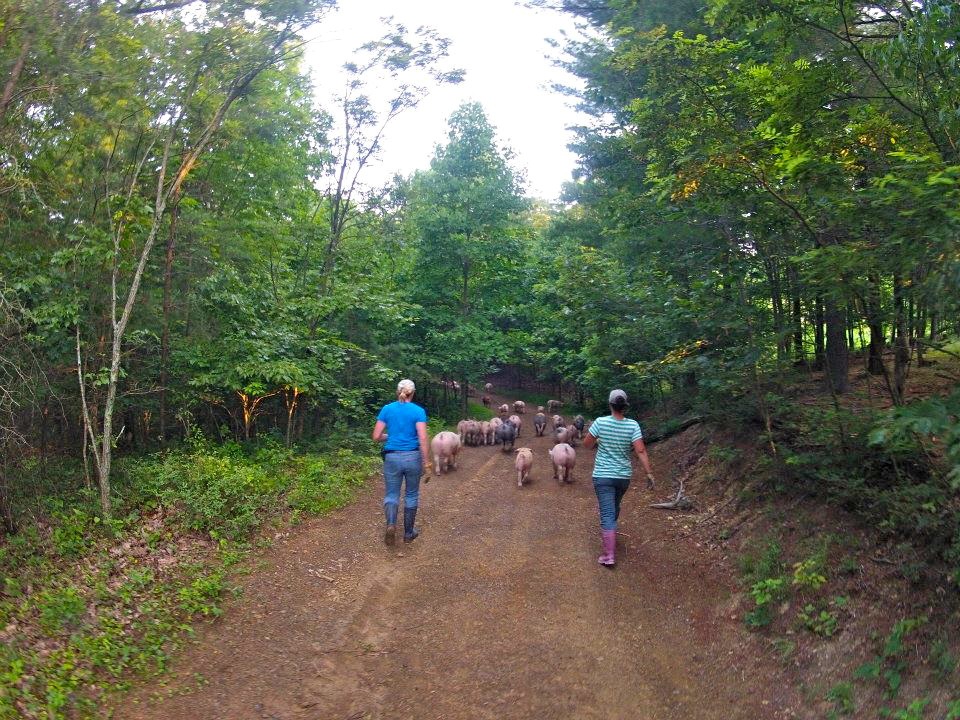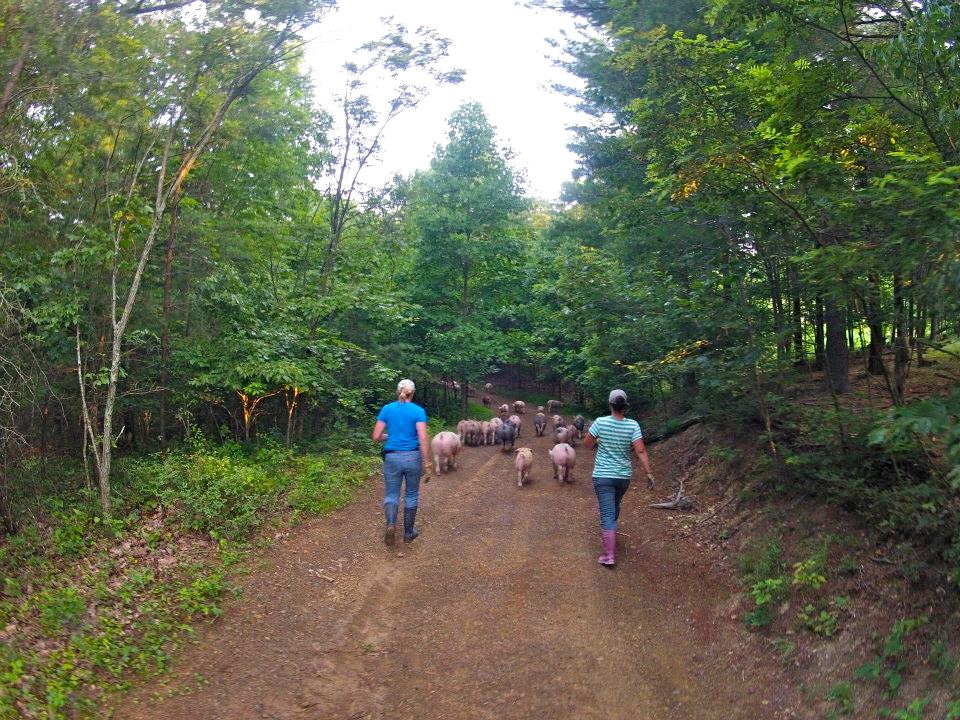 We're very much looking forward to welcoming Joel Salatin back to NSW in February to present a series of masterclasses on Polyface Farm's production systems.
One of these masterclasses will be the Pastured Beef & Pork Masterclass, and will comprise a full day of Joel going over in detail the practical, structural and financial 'how to' of setting up pastured pig and beef operations based on the Polyface model, for regenerative small farms in Australia. 
We're excited to be working with Joel to present these in-depth masterclasses – we've been following his work and working with him for 3 years now, but this will be the first time in Australia we'll be getting him to go in-depth on Polyface's systems, one by one, in a focused context that will allow everyone there to go away with solid knowledge of how to create such systems.
Many thanks to Derek Ewer for his great photos of the pig move. All the best with your future Aussie farming adventures Derek!
>> More posts about Joel and Polyface Farm, including our 2011 Joel Salatin workshop resources…